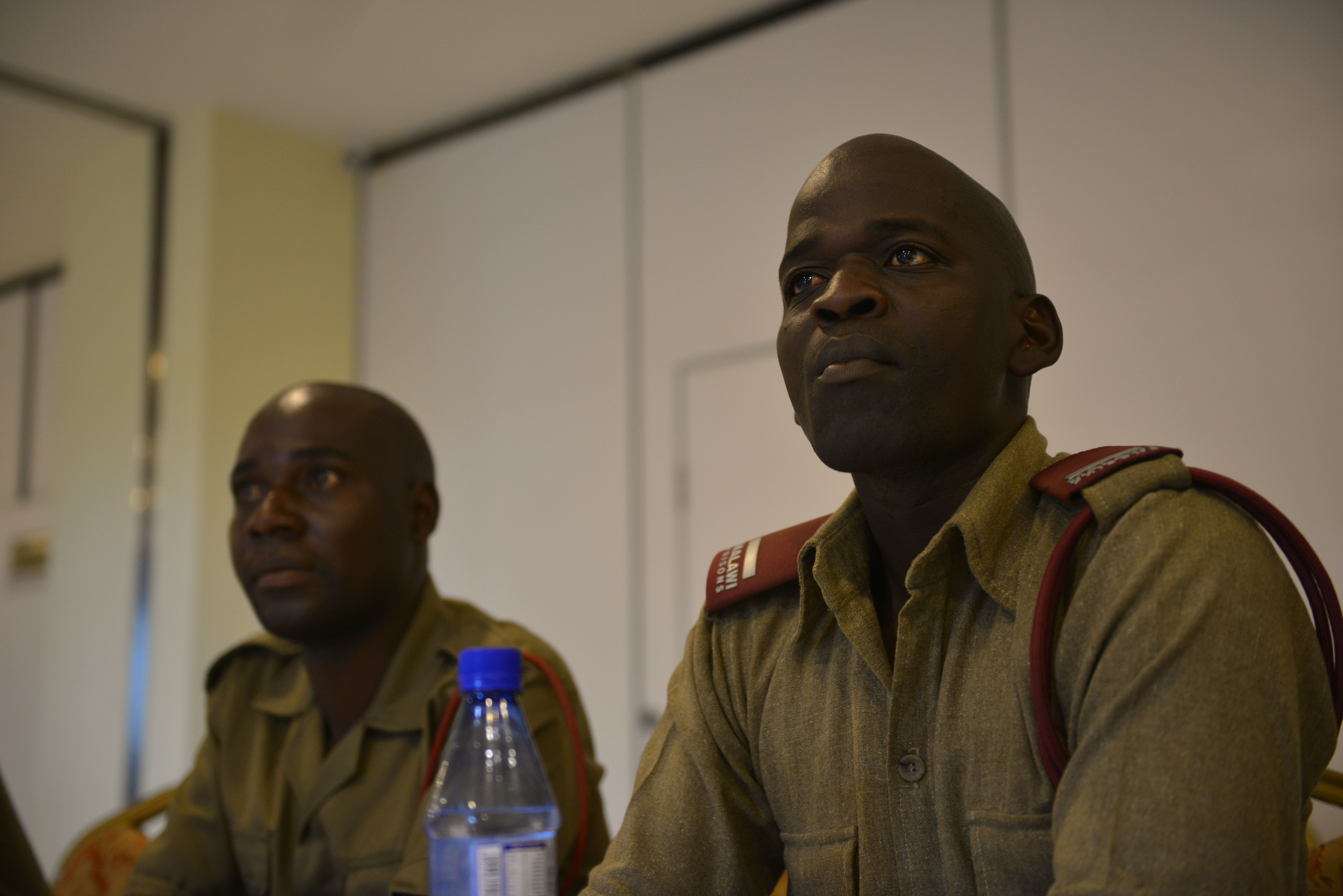 3 photos: AFRICOM Public Affairs team hosts exchange in Malawi
3 photos: AFRICOM Public Affairs team hosts exchange in Malawi
3 photos: AFRICOM Public Affairs team hosts exchange in Malawi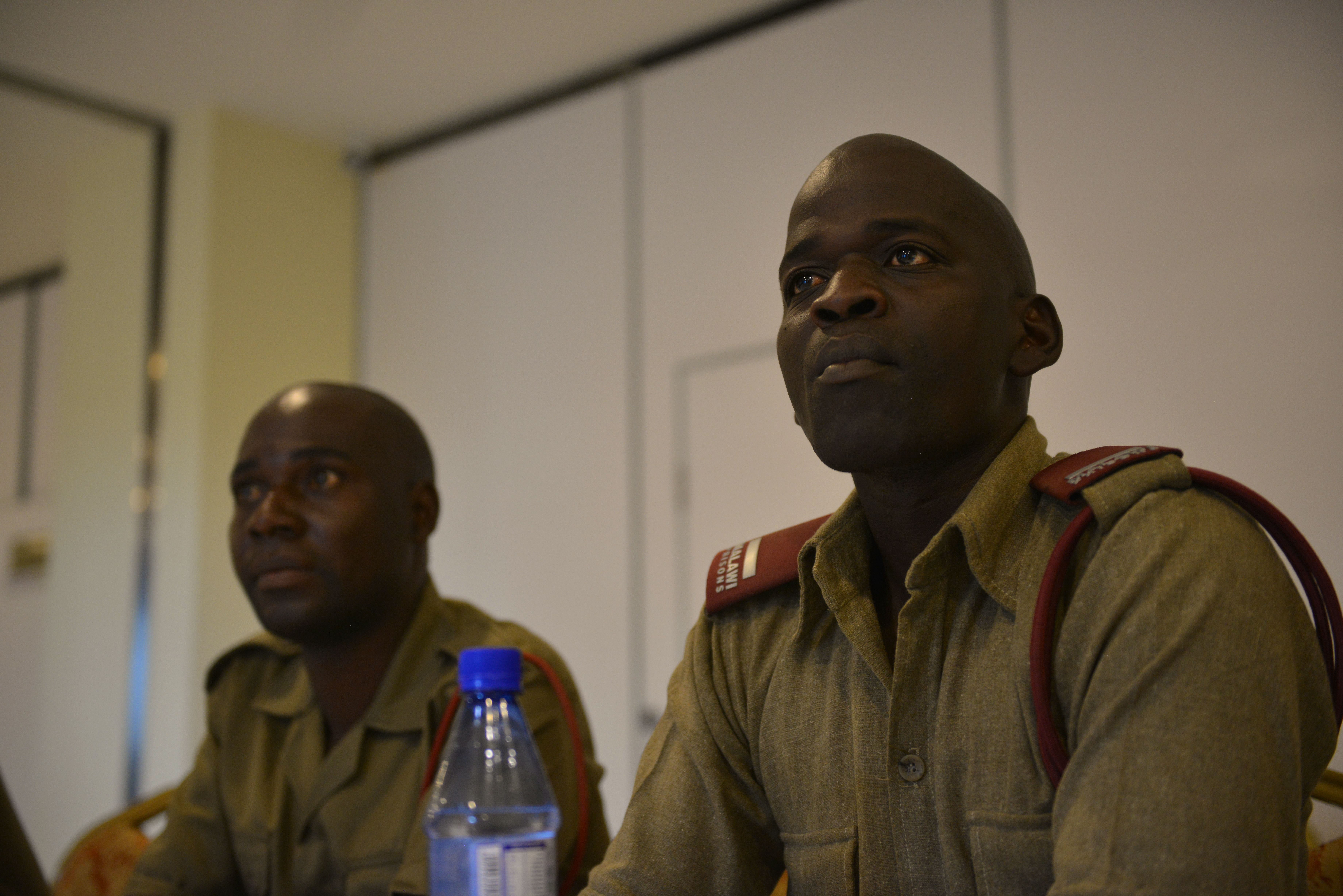 LILONGWE, Malawi – Members of U.S. Africa Command's (AFRICOM) public affairs team gathered with public affairs officers (PAOs) from Malawi's defense force and security sector to discuss public affairs best practices as part of Africa Endeavor 2017 at the Umodzi Park Convention Center here August 16-18.
In the three-day exchange, PAOs from the Malawi Defense Force, national Police force and Ministry of Immigration shared personal and professional experiences in an exchange designed to build comprehension among different organizations and agencies.
"It's important to hold meetings like this because as Public Affairs Officers, we are all faced with the same issues whether in Malawi, or the United States," said Navy Lt. Cmdr. Anthony Falvo, AFRICOM's Public Affairs Branch Chief. "Our field is one that forces PAOs to constantly be on top of their game and interpersonal exchanges like this help us to collectively stay sharp."
Topics discussed during the meeting included communication synchronization, interview techniques and public affairs guidance. In addition to the discussions, participants enjoyed practical exercises where they put into action the skills they had just learned such as refining on-camera interview techniques and sharing in open dialogue regarding issues faced as public affairs professionals.
"I found the meeting to be very beneficial because we have shared practices and we were able to learn a lot," said Capt. Mervin Nkolokosa, Malawi Defense Force Public Information Officer. "Media is evolving, so opportunities like this make it possible for us to not only be able to share information but get information as well."
The exchange was conducted ahead of the kick-off of Africa Endeavor 2017, slated to begin Aug. 21 and run through Aug. 25.
Africa Endeavor is an annual senior leader and communications symposium and technology expo designed to develop standardized, multinational communications practices for peacekeeping and disaster response missions mandated by the African Union and the United Nations. The theme for 2017 is "Interconnecting Africa Through Communications Interoperability," with more than 60 African partner nations, International and Regional organizations, and allied and partner nations all invited to participate in the event.
Africa Endeavor 2017 will mark the 12th iteration of the symposium.