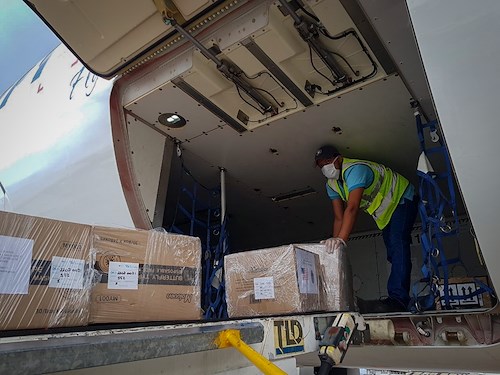 3 photos: Humanitarian assistance provided to Seychelles, Mauritius to combat COVID-19
Download full-resolution image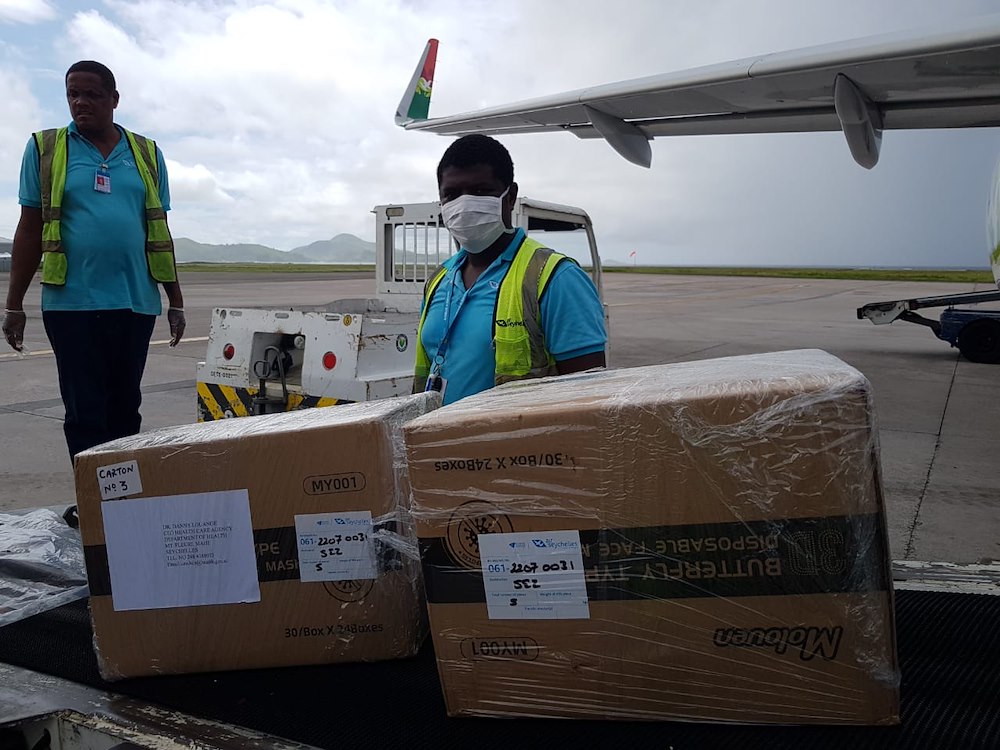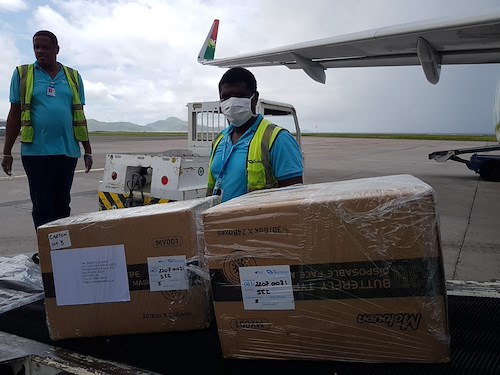 3 photos: Humanitarian assistance provided to Seychelles, Mauritius to combat COVID-19
Download full-resolution image
3 photos: Humanitarian assistance provided to Seychelles, Mauritius to combat COVID-19
Download full-resolution image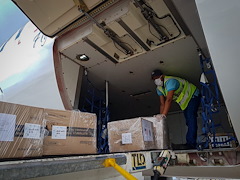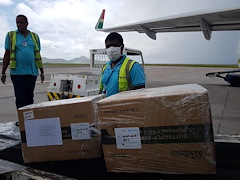 The U.S. Embassy in Mauritius and Seychelles and U.S. Africa Command donated 2,900 KN95 masks and 200 face shields to the Seychelles Department of Health on April 28.
The humanitarian assistance built on a similar donation to Mauritius on April 20 to provide 2,000 N95 masks, 21,000 gloves, 1,100 shoe covers and 875 protective suits to the Mauritius Ministry of Health and Wellness.
The protective equipment, distributed by the embassy as part of AFRICOM's humanitarian assistance programs to reduce human suffering and provide essential services to vulnerable populations, will assist medical professionals fighting this epidemic.
"The United States provides aid for altruistic reasons, because we believe it's the right thing to
do," said U.S. Ambassador to Mauritius and Seychelles David Reimer. "We also do it because pandemics don't respect national borders. If we can help countries contain outbreaks, we'll save lives abroad and at home in the United States."
The donation highlights continued cooperation among the countries, with the U.S. already sharing a strong maritime security partnership with both Mauritius and Seychelles.
"This donation represents an extension of the growing and vital maritime security relationship the U.S. currently has with Mauritius and Seychelles," said Lt. Cmdr. Matthew Kohlmann, operation and security cooperation chief at the embassy, responsible for security cooperation among the U.S. and the two island nations. "In addition to collaborative military exercises, training, and military-to-military events, we also want to do what we can to help prioritize the health and well-being of local populations."
The donation was made possible through coordination with the public and private sectors, with transportation of the equipment made possible by Air Seychelles.
Since the outbreak of COVID-19, the U.S. Government has committed more than $900 million in foreign assistance to date. This funding will improve public health education, protect healthcare facilities, and increase laboratory, disease-surveillance, and rapid-response capacity in more than 120 of the world's most at risk countries.
Powered by Froala Editor