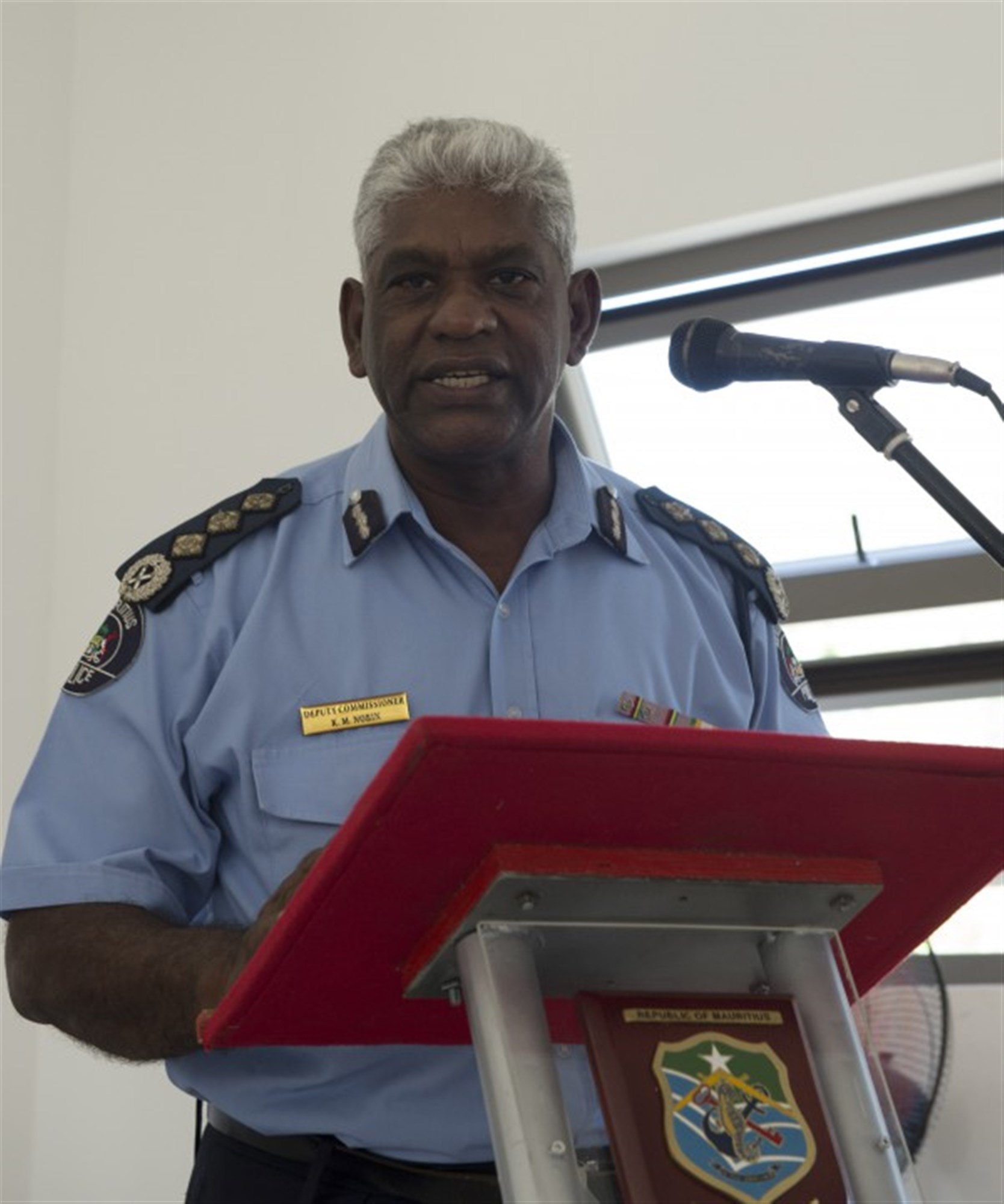 3 photos: Opening Ceremony Cutlass Express 2015 (1) of (3)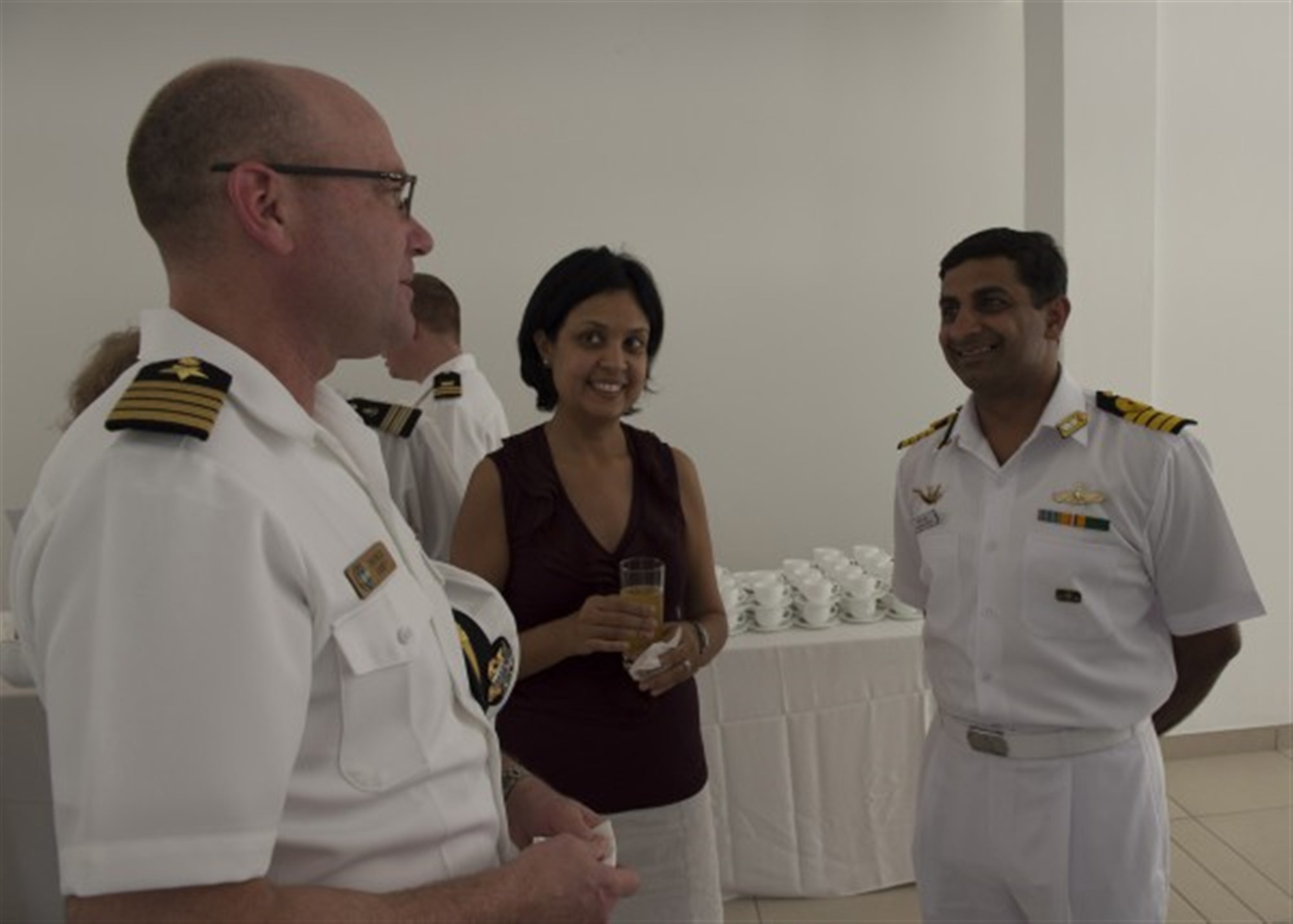 3 photos: Opening Ceremony Cutlass Express 2015 (2) of (3)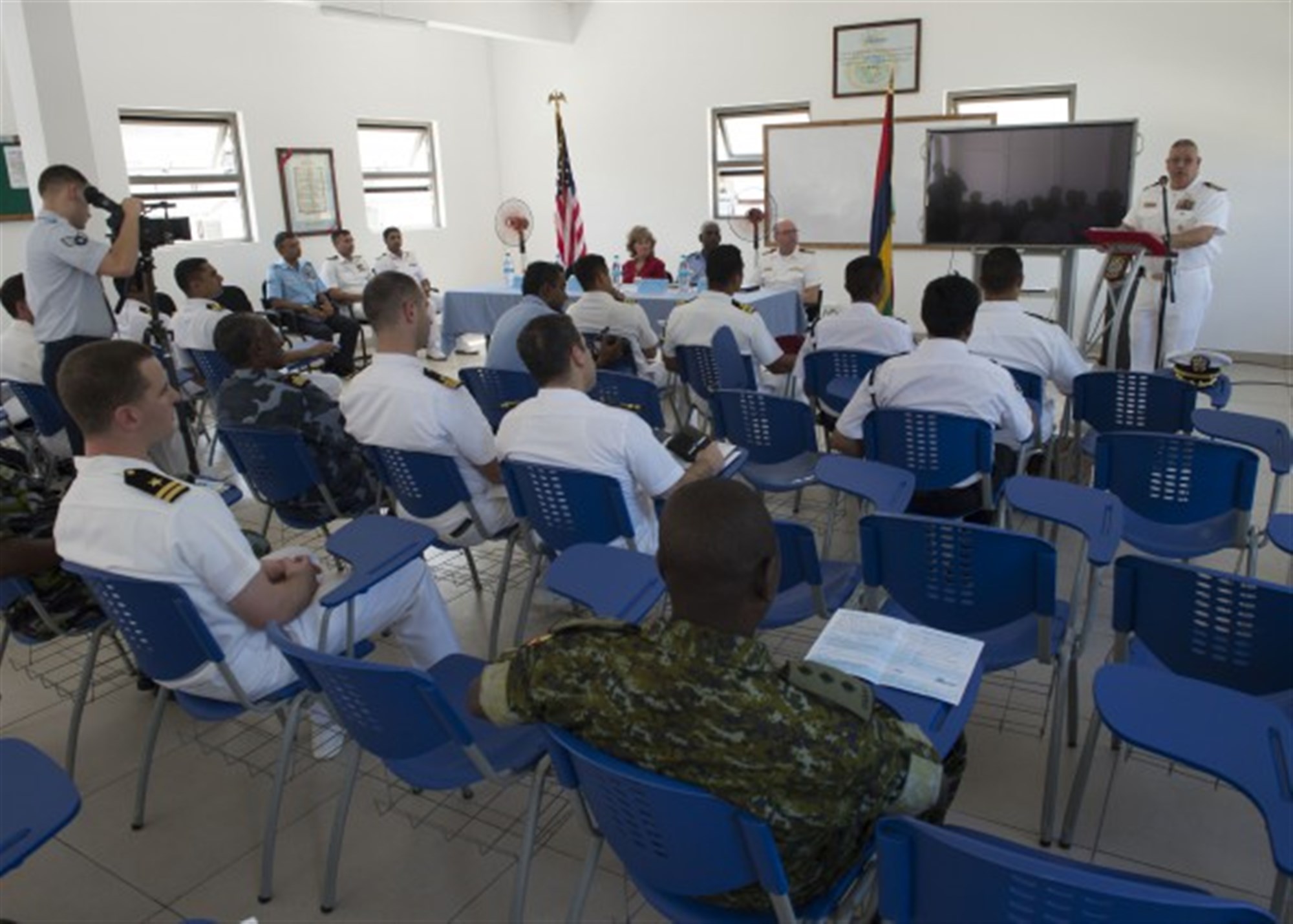 3 photos: Opening Ceremony Cutlass Express 2015 (3) of (3)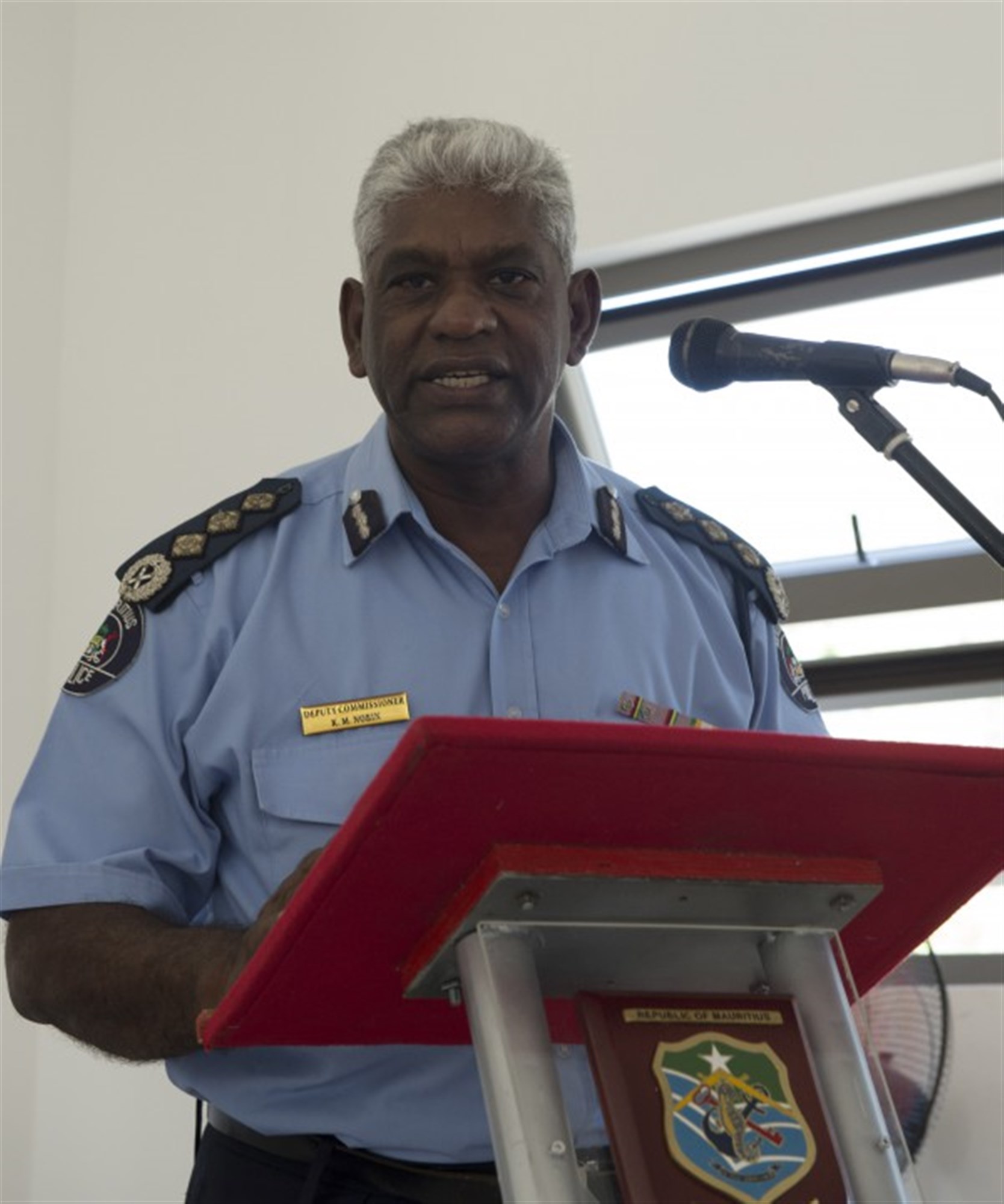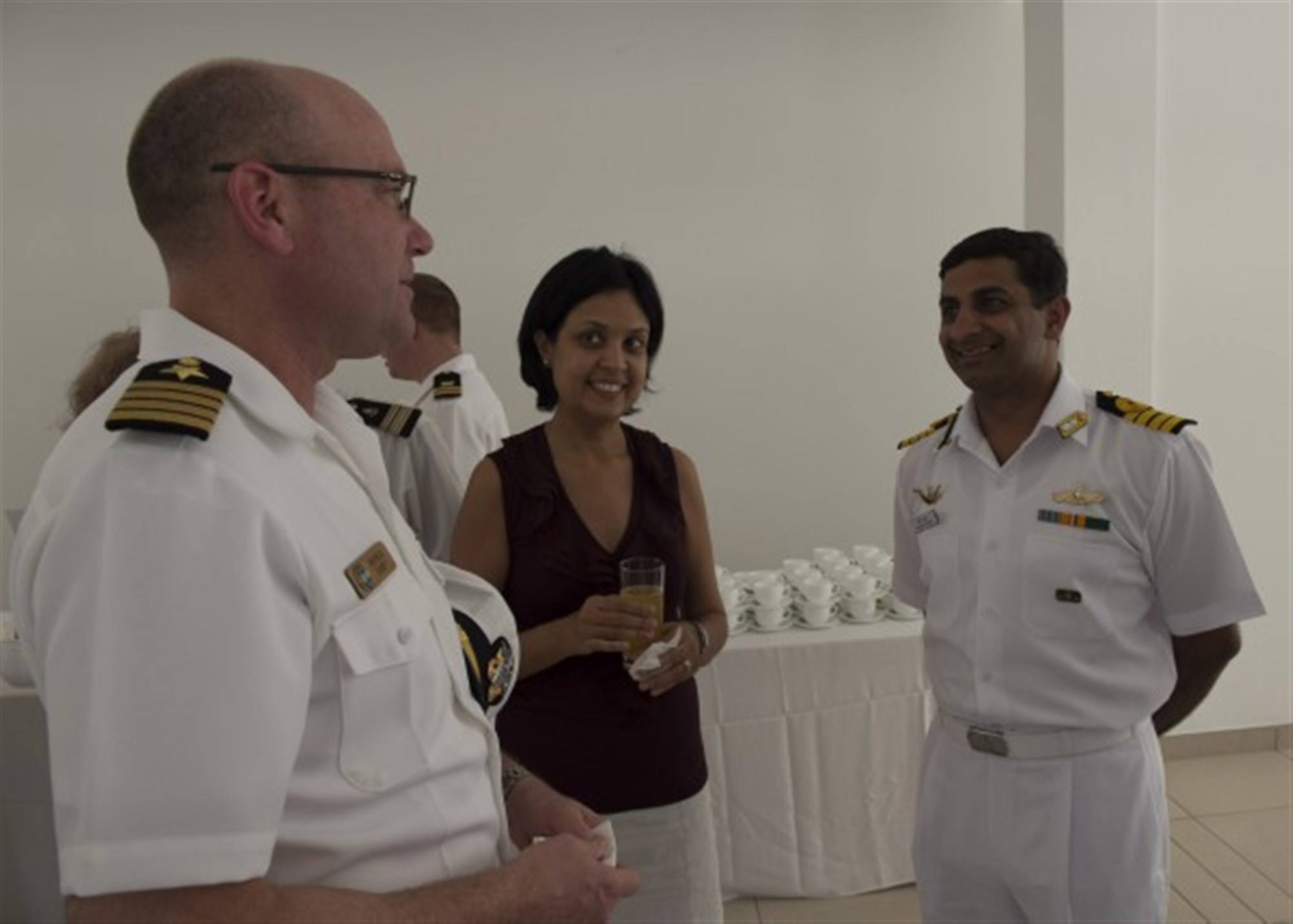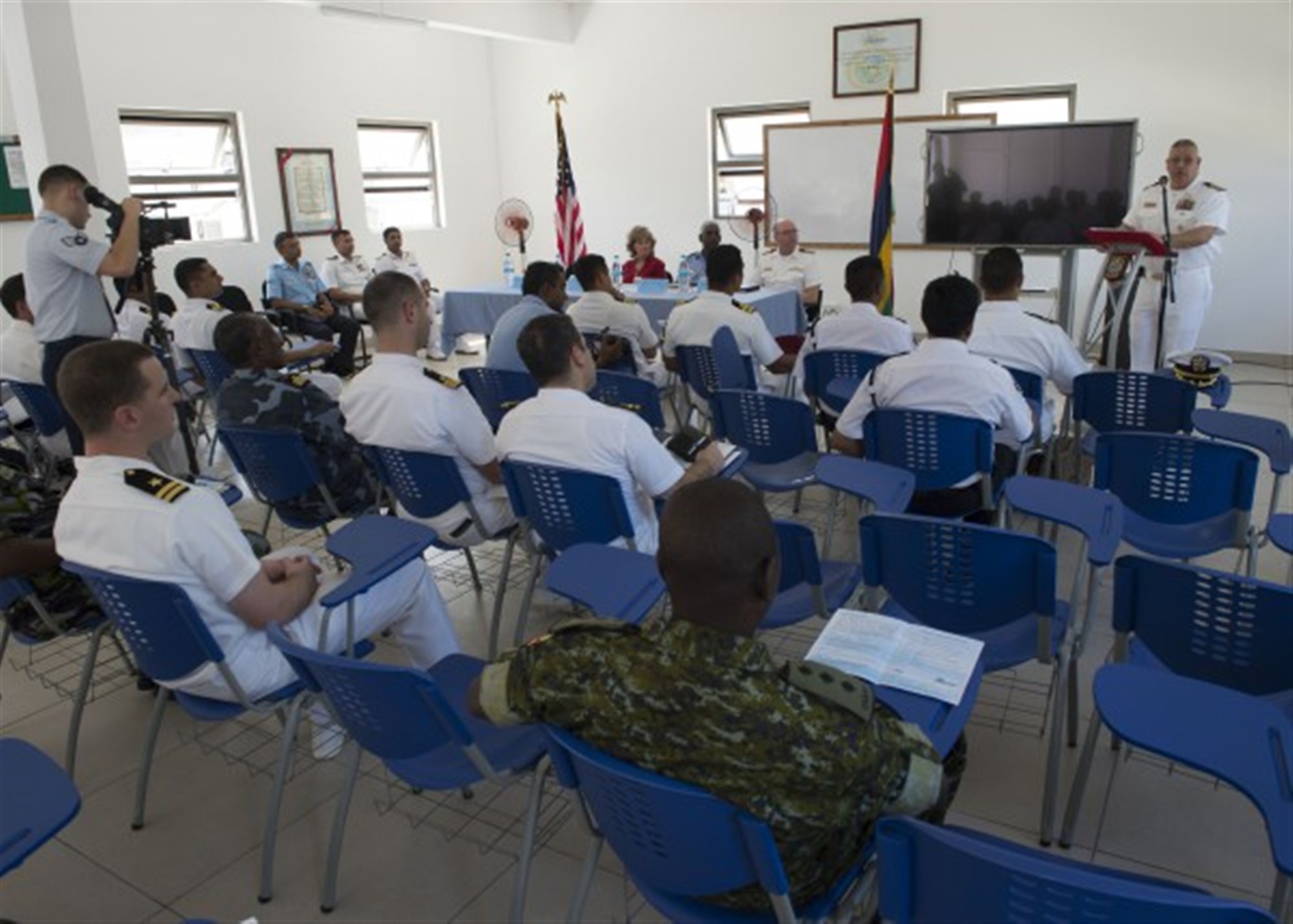 Maritime forces from East Africa, South Africa, Europe, Indian Ocean nations, the United States and several international organizations began the fourth iteration of the multinational maritime Exercise Cutlass Express, Jan. 28, 2015.
Exercise Cutlass Express 2015, sponsored by U.S. Africa Command (AFRICOM), is designed to improve regional cooperation, maritime domain awareness (MDA) and information-sharing practices to increase capabilities of East African and Indian Ocean nations to counter sea-based illicit activity.
Quick Facts:
The exercise leverages The Djibouti Code of Conduct, which 21 nations are signatory to, as a framework for exercising information-sharing practices and enforcing maritime rule of law at sea.
Scenarios focused on the globally-recognized Proliferation Security Initiative (PSI) will allow endorsing nations to develop capabilities to detect and disrupt the delivery of materials used to build and develop weapons of mass destruction (WMD).
Exercise Cutlass Express, in its fourth year, is one of four Africa-focused regional "Express" series exercises facilitated by U.S. Naval Forces Europe-Africa/U.S. 6th Fleet (CNE-CNA/C6F). The exercise is part of a comprehensive strategy by CNE-CNA/C6F and AFRICOM to provide collaborative opportunities amongst African partners that addresses maritime security concerns.
Participating nations in Cutlass Express 2015 include Australia, Canada, Comoros, Djibouti, Madagascar, Mauritius, Mozambique, Kenya, Uganda, South Africa, Seychelles, Tanzania and Turkey. Additionally, U.S. representatives from the Eastern Africa Standby Force, EU Naval Force, International Maritime Organization (IMO), and Combined Maritime Forces are participating as well. This is the first year sailors from the Madagascar navy are taking part in the exercise, and also the first time sailors from the South African navy are sending a boarding team.
Scenarios will take place in the vicinity of two operational hubs: Djibouti, Djibouti and Port Louis, Mauritius.
The exercise will last eight days, with the focus being on three days of at-sea scenarios to test boarding teams and watchstanders in the Maritime Operations Centers (MOCs).
The Oliver Hazard Perry-class guided-missile frigate USS Simpson (FFG 56), homeported in Mayport, Florida, arrived early in the morning and is scheduled to participate in the exercise.
U.S. 6th Fleet, headquartered in Naples, Italy, conducts the full spectrum of joint and naval operations, often in concert with allied, joint, and interagency partners, in order to advance U.S. national interests and security and stability in Europe and Africa.
Quotes:
"Maritime security has long been a cornerstone of U.S. security policy. All of our nations are bound together by the oceans, therefore it is in our collective interest to work together as partners. Each of our nations will be stronger as a result of our close partnership."
- Shari Villarosa, U.S. ambassador to Mauritius
"I think this exercise will showcase the might of the maritime forces in this region. I cannot visualize any stronger show of force exhibited at sea, and it is a strong signal to those with criminal intentions in the region."
- Karl Mario Nobin, deputy commissioner of police Mauritius Police Force
"We commit to Cutlass Express because we share a common goal: safety and security at sea. A secure maritime environment ensures that global trade continues unimpeded."
- Capt. Richard Dromerhauser, deputy commander, Destroyer Squadron 60.
See the Opening Event video here.
The following prepared remarks are from Capt. Richard Dromerhauser, deputy commander, Destroyer Squadron 60, at the Exercise Cutlass Express 2015 opening ceremony in Le Chaland, Mauritius, Jan. 28.

As prepared for delivery:
Madam Ambassador, Deputy Commissioner Nobin, and Captain (Tock-core) your presence here is an honor. Ladies and gentleman, good afternoon.
Today marks the official beginning of Cutlass Express 2015. I look forward to the increased partnership and cooperation that will unfold over the next week.
I want to thank the Mauritius Police Force and the National Coast Guard, as well as the government of Mauritius, for hosting us in this picturesque location.
This year marks the 4th iteration of Cutlass Express –the complexity and level of participation has significantly increased since the exercise's inception. That is a credit to each of you, and the value your nations place on increasing maritime security – together.
I want to extend a special welcome to maritime professionals from Madagascar, who are participating with us for the first time as observers. I also want to highlight South Africa, observers last year, now participating with a boarding team and a LNO.
We commit to Cutlass Express because we share a common goal: safety and security at sea. We are all vested in making the waters off the coast of this beautiful nation, off the coast of each of your nations, and region at large free from the sea-borne illicit activity.
A secure maritime environment ensures that global trade continues unimpeded. Trade—the majority of which traverses across the world's oceans—is the driver for all nations to realize greater prosperity; greater prosperity enables increased investments in navies and security organizations; and greater security leads to a more stable world. For this reason, safe, secure waterways are a benefit to all nations.
Cutlass Express is designed to sharpen our skills in a number of areas so we can indeed make the waterways more secure.
To reiterate the exercise objectives, we should aim to:
– Conduct maritime operations under existing regional frameworks like the Djibouti Code of Conduct.
– Share information from one MOC to another.
– Increase our maritime domain awareness capacity so we can recognize suspect vessels when they are patrolling our waters.
– Strengthen the bonds between each and every participating nation so that we can all work together for the long term.
In addition to these objectives, I want to emphasize the importance of safety in our operations during the exercise.
Maritime security is a team effort and it relies on every person. From the watch stander in the Maritime Operation Center that detects a possible suspect vessel…to the commanding officer who directs his ship and crew to respond… and to the boarding team member that investigates potential illicit activity, you each have a vital role.
Whatever your role, I urge you to use this exercise to gain something new or build on existing strengths.
- Enjoy working with your partner nations.
- Seek out new techniques and information.
- Ask questions
- And most importantly, share your valuable skills, best practices, and knowledge with one another.
At the end of the exercise, I look forward to seeing what we've all learned and how we've grown as we have partnered together. Safe sailing to all and let's make this a successful week as we embark on Cutlass Express 2015.