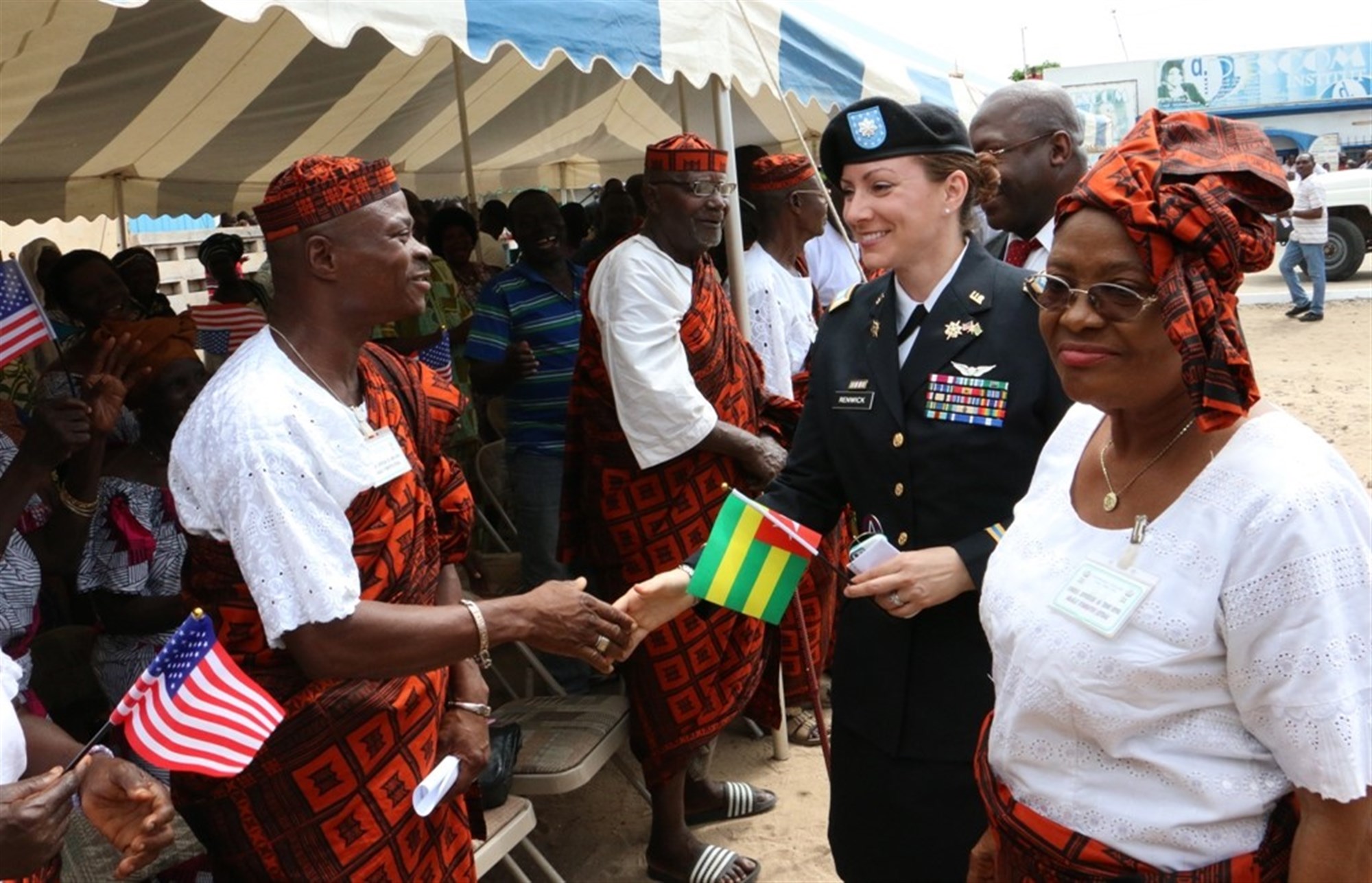 4 photos: New Clinic and School in Togo (1) of (4)
4 photos: New Clinic and School in Togo (2) of (4)
4 photos: New Clinic and School in Togo (3) of (4)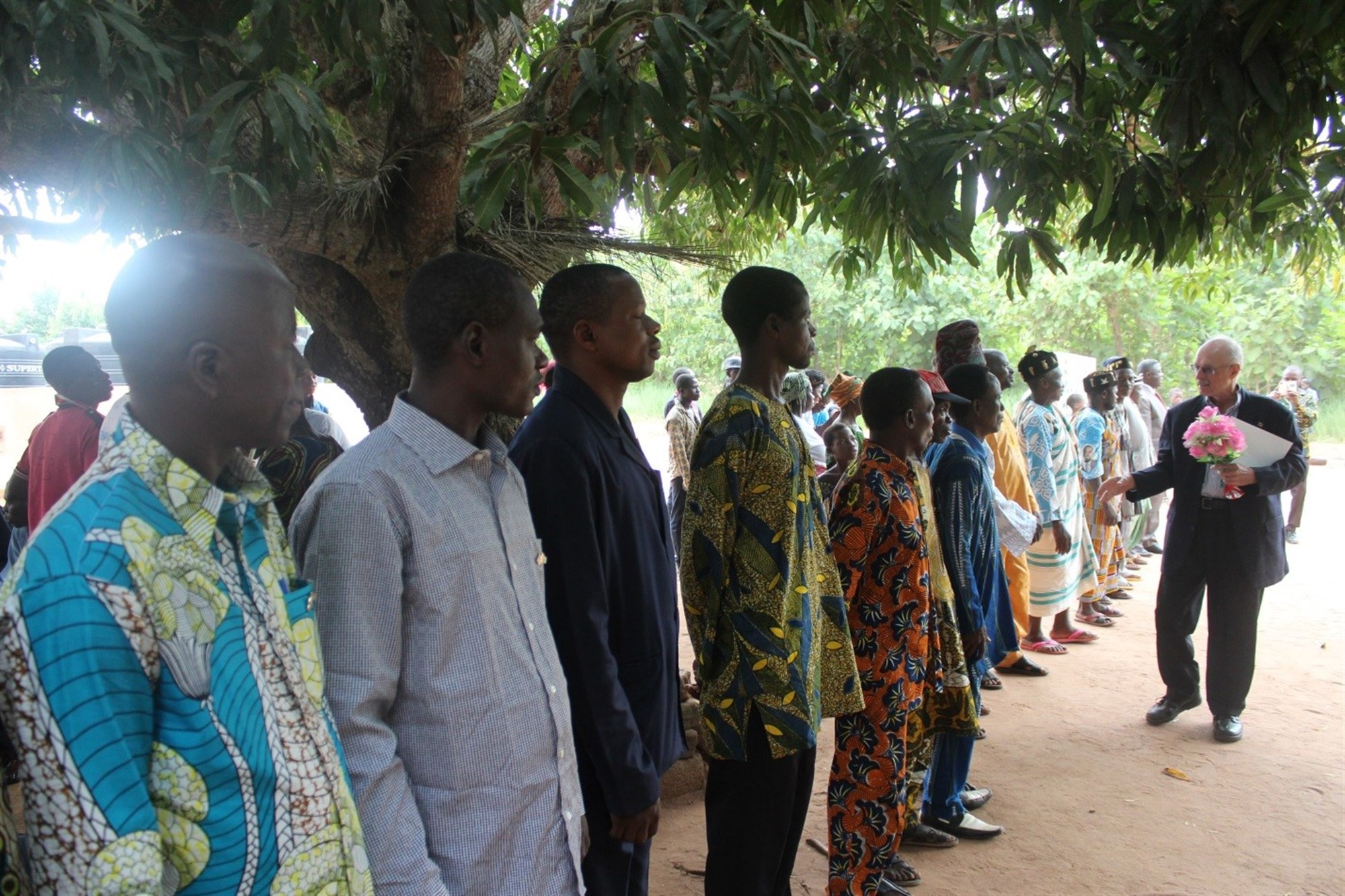 4 photos: New Clinic and School in Togo (4) of (4)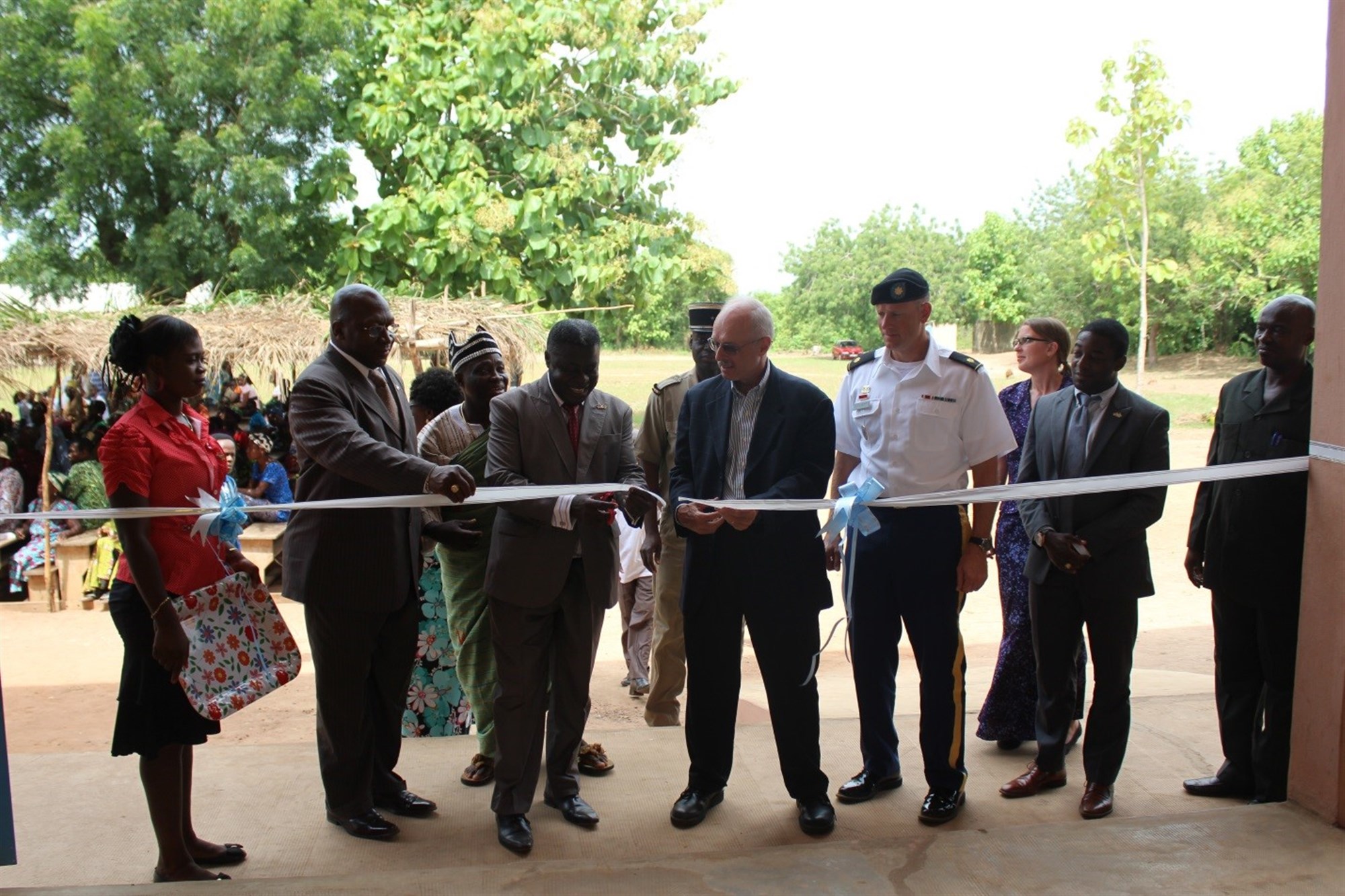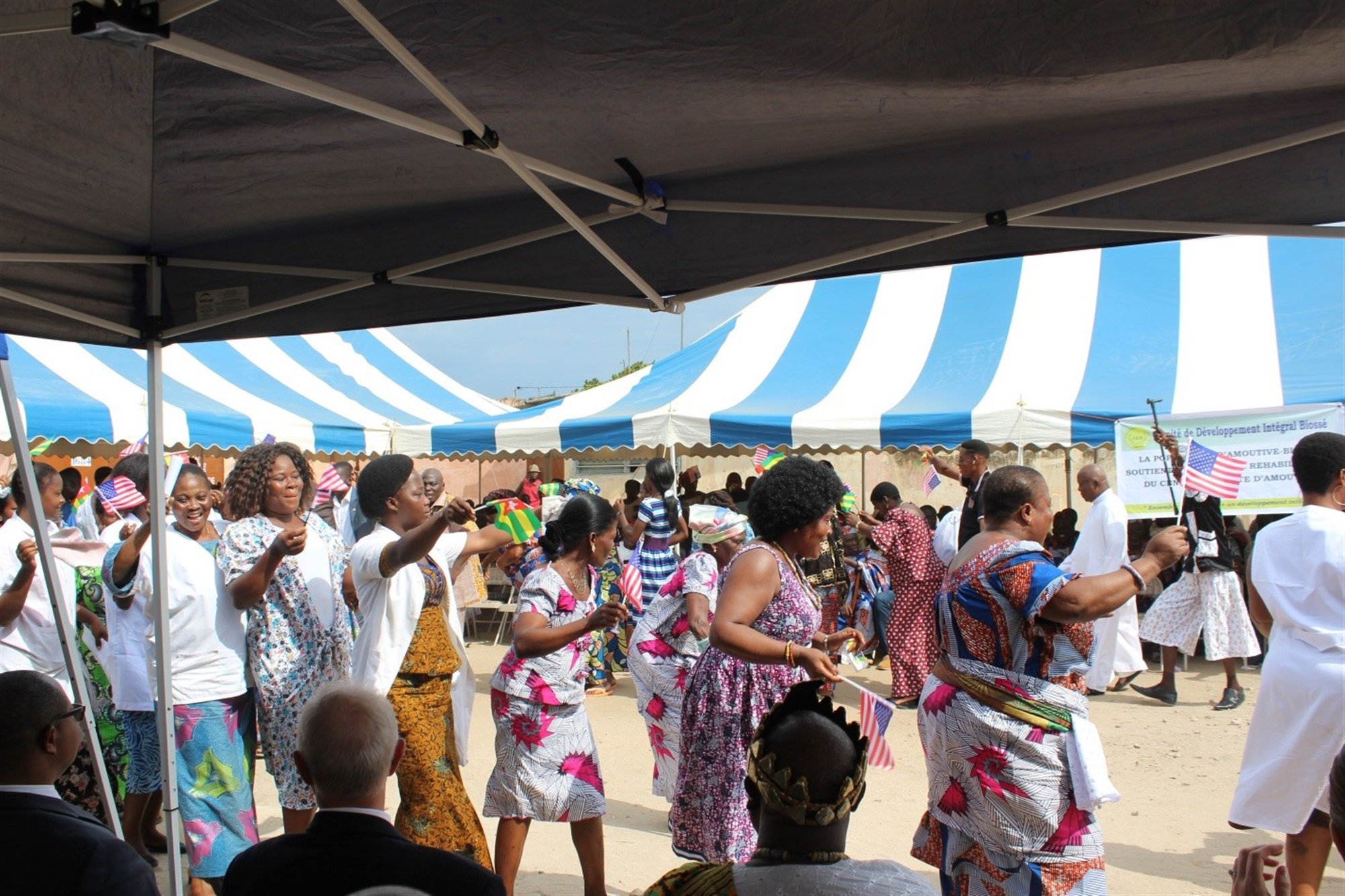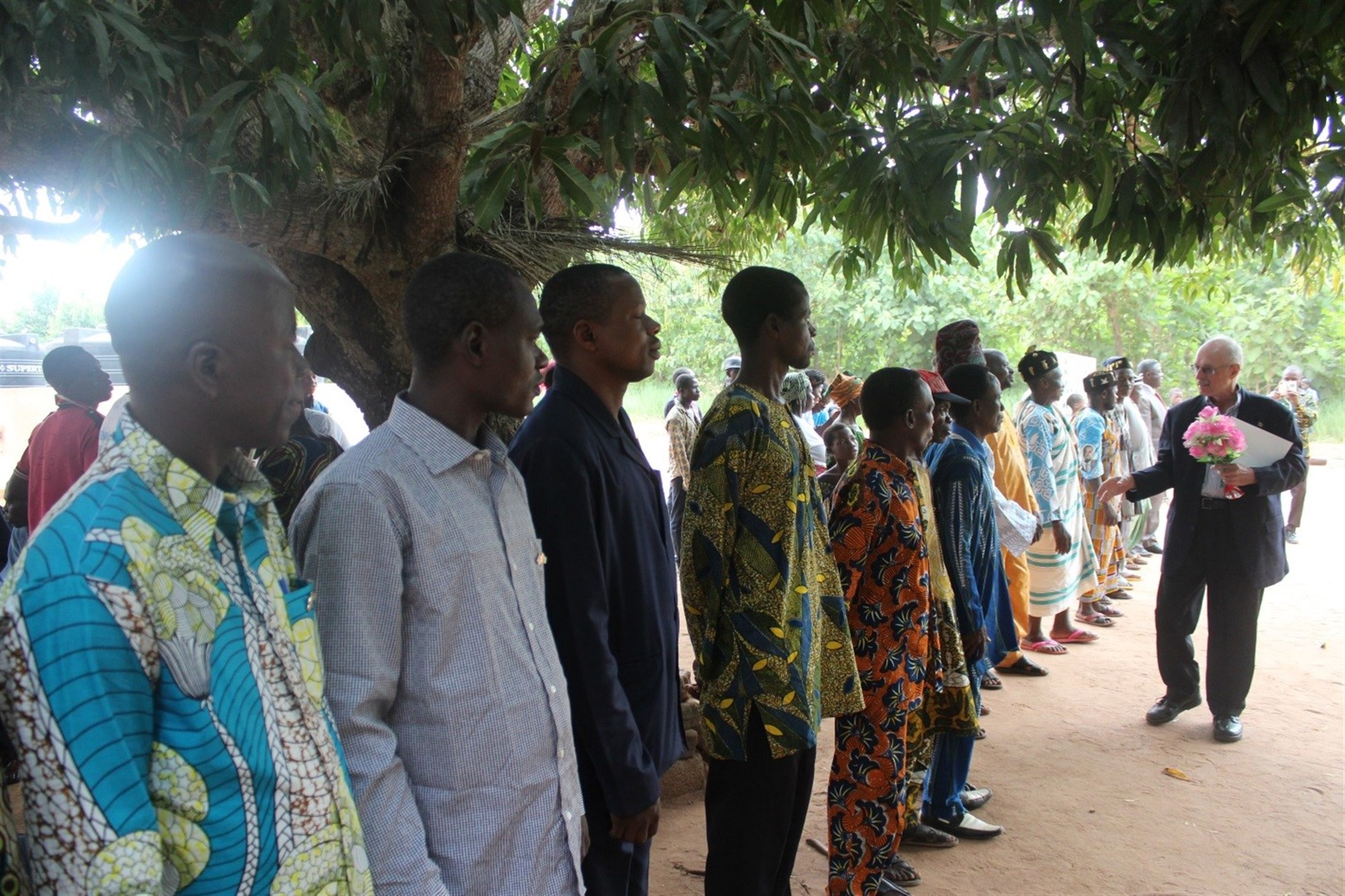 As one project reaches completion, another begins in Togo with funding from the U.S. Africa Command Humanitarian Assistance Program in cooperation with U.S. Embassy Lomé and the U.S. Army Corps of Engineers.
Construction of a regional health center for women began in Amoutivé, following a ribbon cutting ceremony May 26. The center will feature rooms for exams, labor, delivery, recovery and a pharmacy.
"The expansion of access to quality healthcare is one of the main objectives of the United States Embassy in Togo," Ambassador Robert E. Whitehead said during the ceremony.
Two days later in Atomé, embassy and U.S. Army Corps of Engineers personnel joined community leaders for the opening ceremony of a primary school. The school features four classrooms, two verandas, administration and supply rooms as well as a rainwater collection system.
"The Embassy of the United States of America continues to support the construction of schools throughout Togo for a simple reason. We believe that all children have the right to go to school, with constant support and encouragement from their parents and community leaders," Whitehead said.
Both projects are part of a larger initiative in Togo to build five schools and two medical facilities with funding through the Humanitarian Assistance Program.