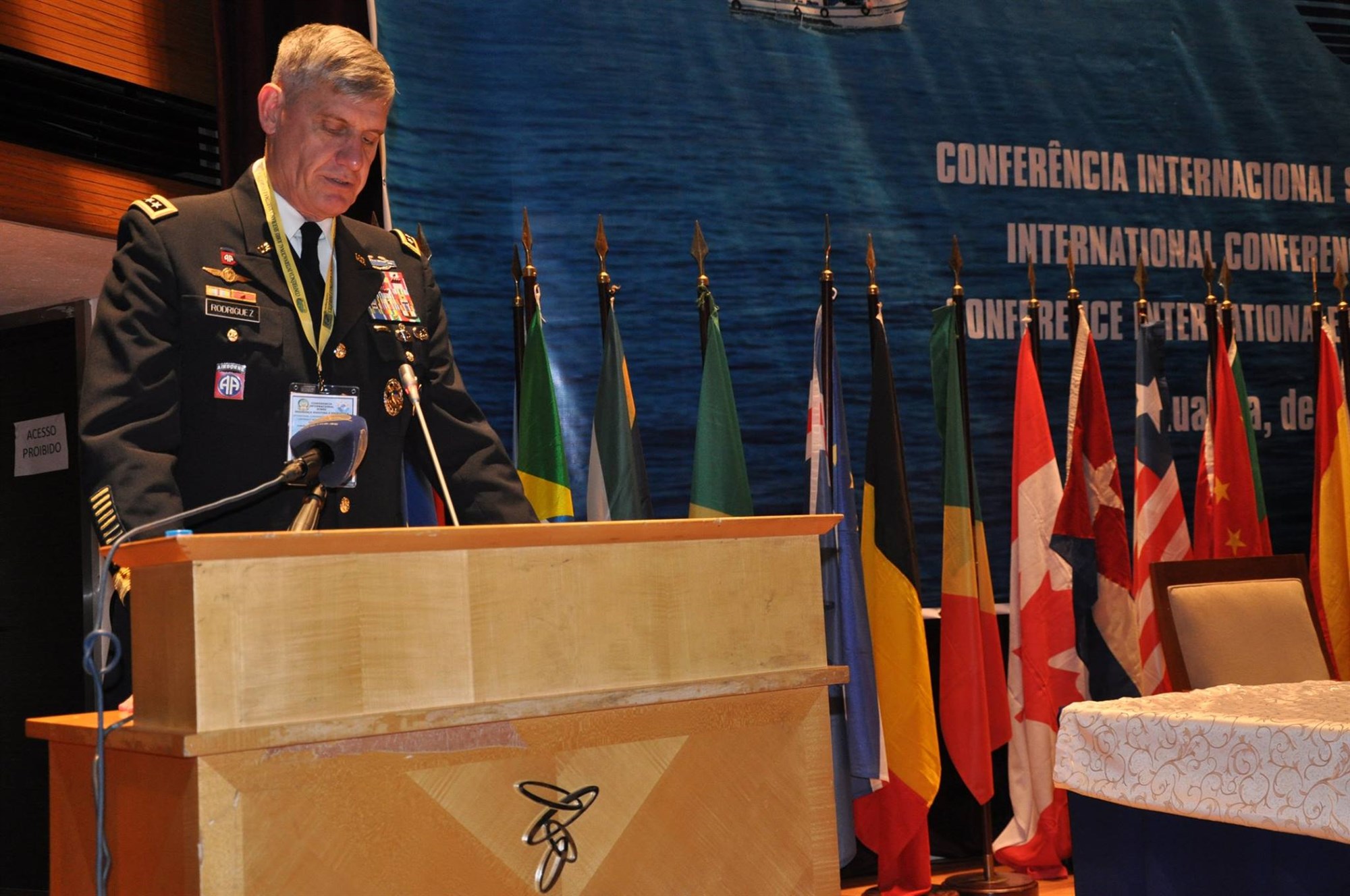 1 photo: AFRICOM Commander Speaks at Maritime Conference in Angola (1) of (1)
U.S. Army Gen. David Rodriguez spoke at the Angola Maritime and Energy Security Conference in Luanda, Angola, Oct. 9, 2015.
"The United States, the countries of Africa, and the rest of the world are inextricably tied together by the oceans and sea lanes of communication," he said. "I can think of few areas of greater strategic relevance today than the maritime domain."
Rodriguez outlined three keys to maritime security: regional cooperation, national maritime strategies, and industry participation.
Read the commander's full remarks as prepared for the conference here.