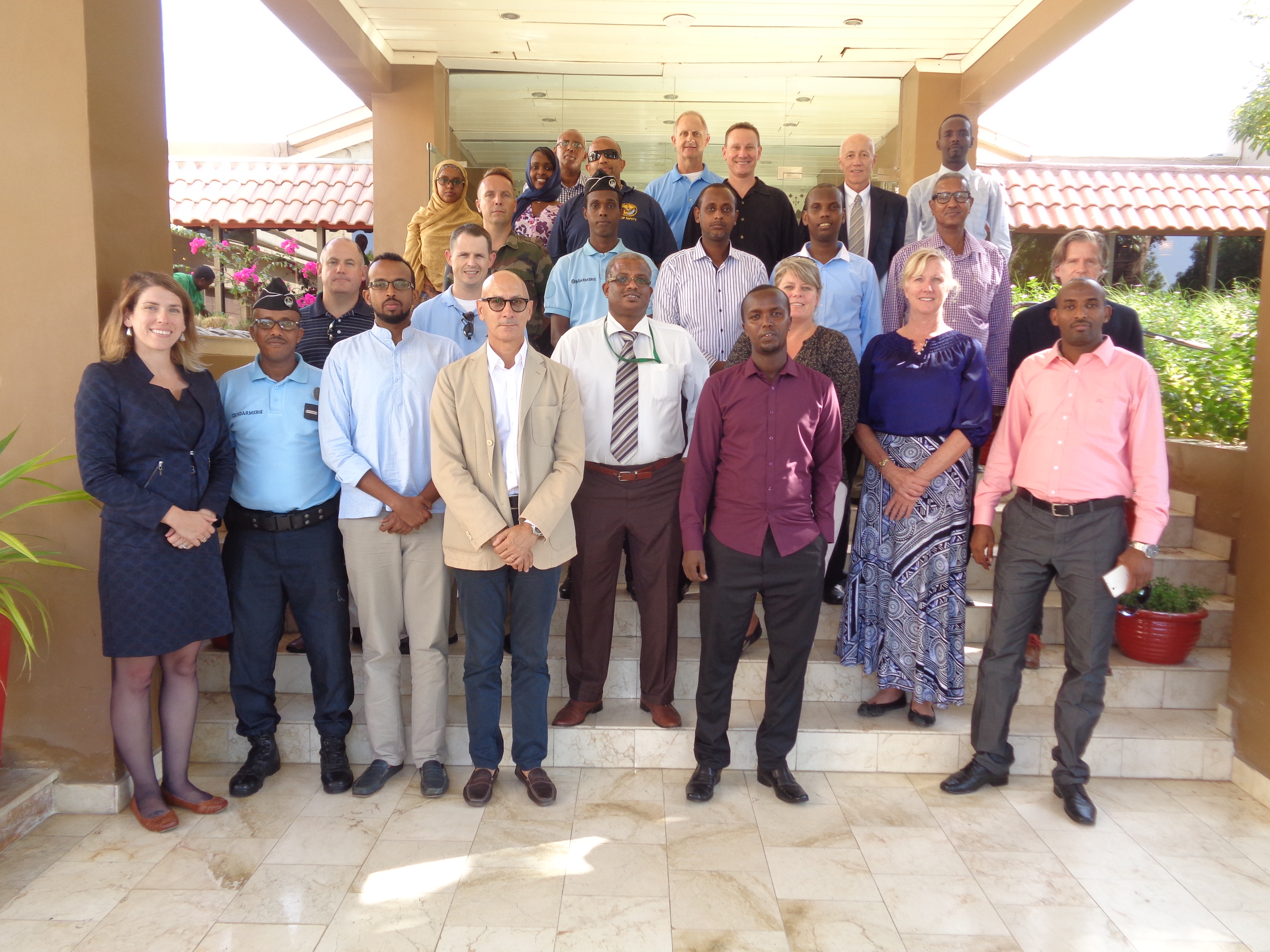 1 photo: United States Africa Command Image
DJIBOUTI - An Oil Spill Response Workshop, co-hosted by the United States Africa Command Environmental Security Program and the Camp Lemonier environmental office, was held Sept. 27-28 in Djibouti.
This workshop brought together key stakeholders to address appropriate procedures when a significant oil spill occurs to minimize impacts on maritime safety and security as well as sensitive areas such as human health, environmental, economic, and cultural sites. More than 30 stakeholders participated in the workshop including representatives from U.S., Djiboutian, and French military and government agencies and representatives from academia and the oil industry.
In addition to discussions, the workshop included presentations about the properties of oil, environmental sensitivity mapping, response strategies, and cleanup methods. Several members of the group also presented details of their organization's spill response plans. To conclude the workshop, the group participated in a facilitated tabletop exercise focusing on a simulated local spill incident. The exercise gave the participants an opportunity to apply what they've learned.
According to John Owens, principal instructor and team technical lead, the frequency of major oil spills is down, but the impact of an oil spill can dramatically affect the environment, port operations, and local economy.
The event was a valuable opportunity to provide the participants the skill set required to respond to oil spill incidents in a coordinated, effective, and timely manner while meeting their specific mission requirements.
The AFRICOM Environmental Security Program, in concert with international partners and U.S. government agencies, participates in environmental engagements to promote a stable and secure African environment by capacity building within partner African nations in support of US foreign policy. Facilitation of these events is key to identifying on-going initiatives and programs that AFRICOM and its partners can leverage for further capacity-building efforts on the continent.