2 photos: AFRICOM Hosts First Visit by Spanish Joint Staff, Aims for Closer Cooperation (1) of (2)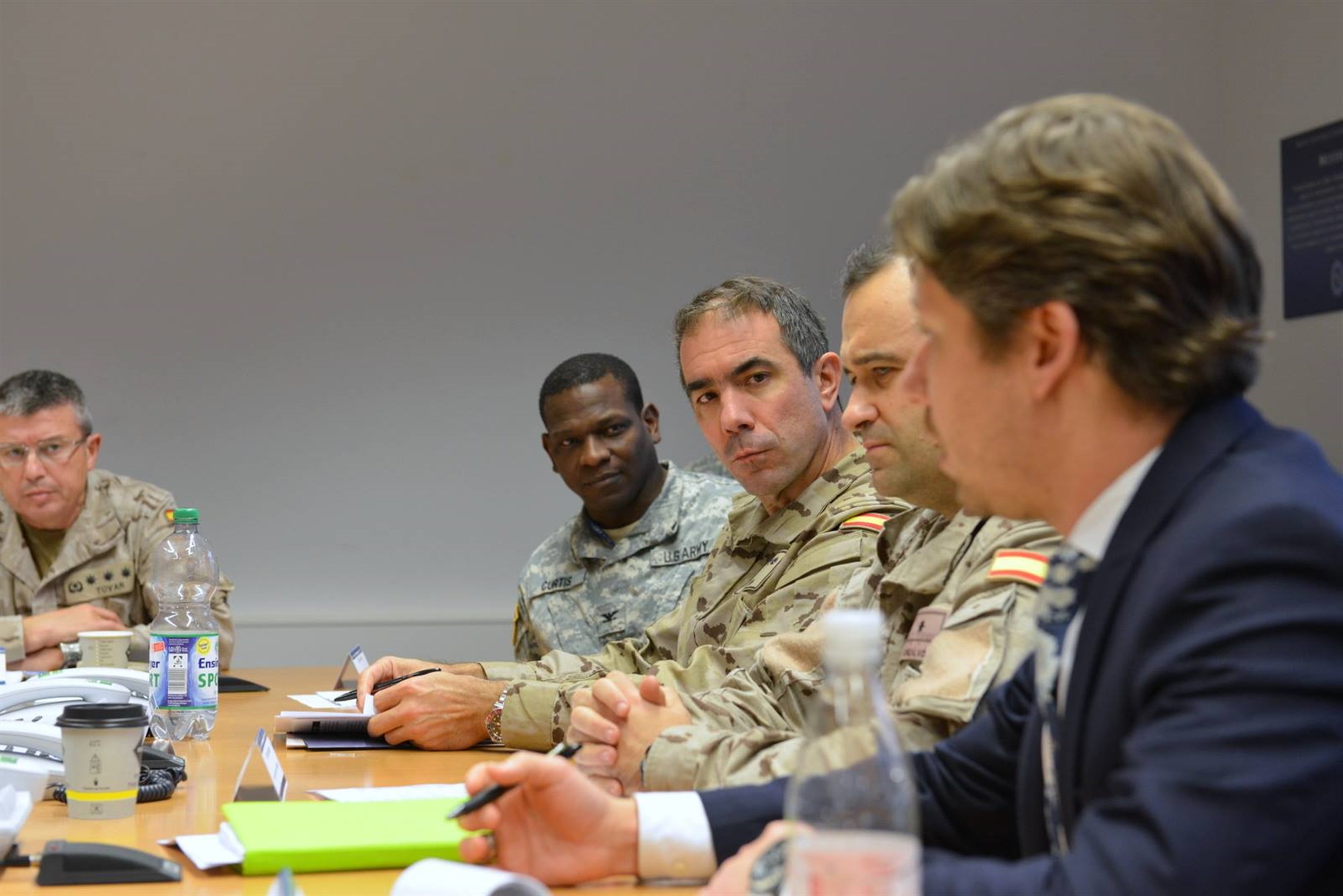 2 photos: AFRICOM Hosts First Visit by Spanish Joint Staff, Aims for Closer Cooperation (2) of (2)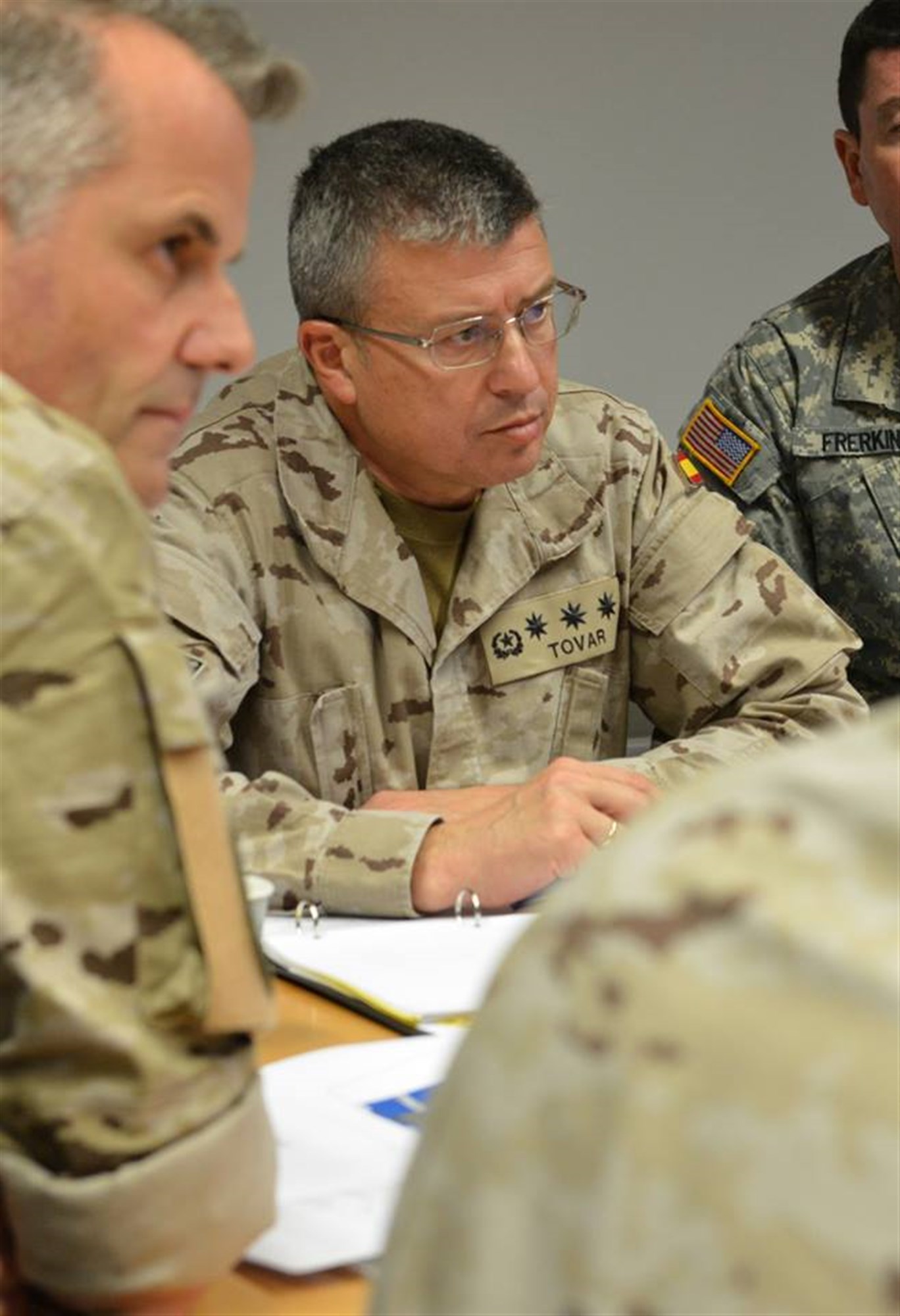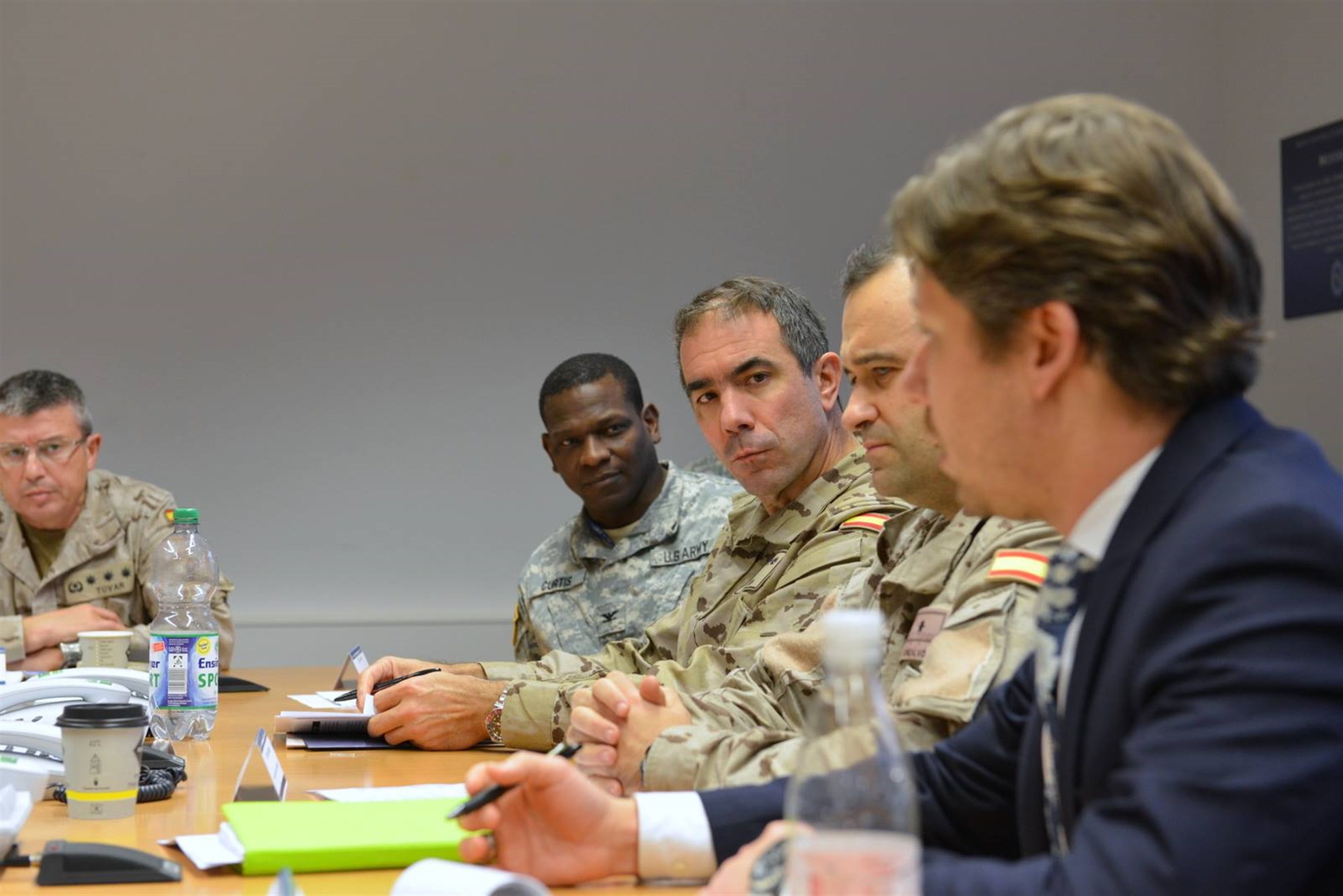 STUTTGART, Germany – The Spanish Joint Operations Command participated in its first engagement at U.S. Africa Command Dec. 2 to address Spain's desire to increase information sharing and discuss possible exercise participation and crisis response planning.
Organized by AFRICOM's Multi-National Cooperation Center, knows as the MNCC, the engagement was part of the center's Staff Exchange Program, a full day of staff-level discussions about activities and programs currently underway in Africa.
U.S. Air Force Brig. Gen. David San Clemente, AFRICOM's deputy director for strategy, was the senior U.S. representative and participated in the exchange with individuals from nearly all directorates across AFRICOM.
"The next step is to move forward with various actionable items," said Maj. Vicente Gonzalvo, Spain's liaison to AFRICOM. "We are looking forward to working more closely with AFRICOM."
The MNCC, which welcomed its first Spanish liaison officer in June 2015, regularly hosts staff exchanges and staff talks with partner nations and international organizations.
U.S. Army Col. Tony Curtis, director of the MNCC, said these types of engagements are vital to the command because it provides a venue to discuss key information and to plan for additional collaboration in the future.
"Both of our commands are better positioned to accomplish our shared objectives when we collaborate in areas where it simply makes sense to do so," said Curtis.
The MNCC functions as the AFRICOM hub for multinational cooperation by facilitating partner integration into staff processes that inform strategic planning and operations.