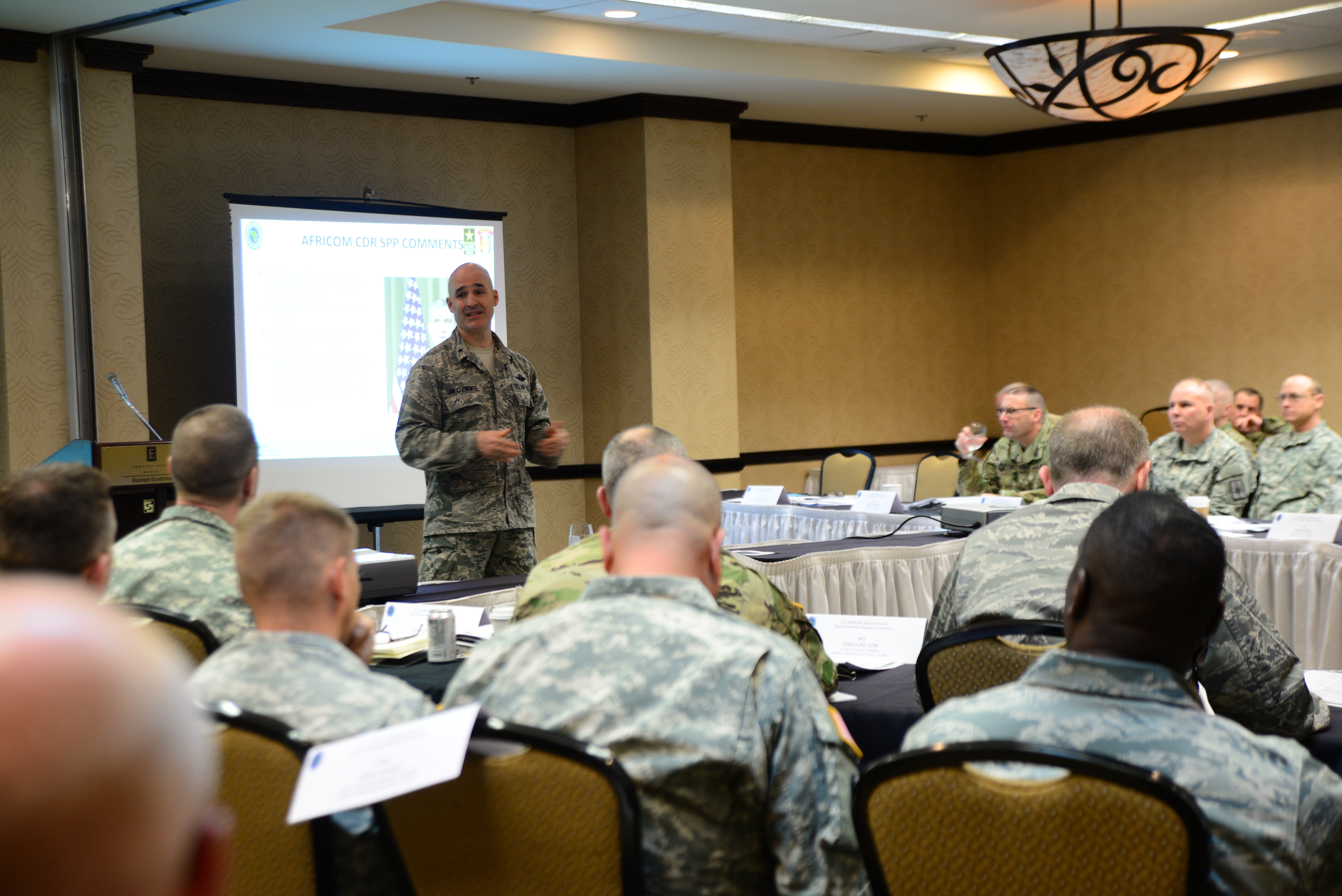 4 photos: AFRICOM and National Guard Leaders Meet to Discuss State Partnership Program (1) of (4)
4 photos: AFRICOM and National Guard Leaders Meet to Discuss State Partnership Program (2) of (4)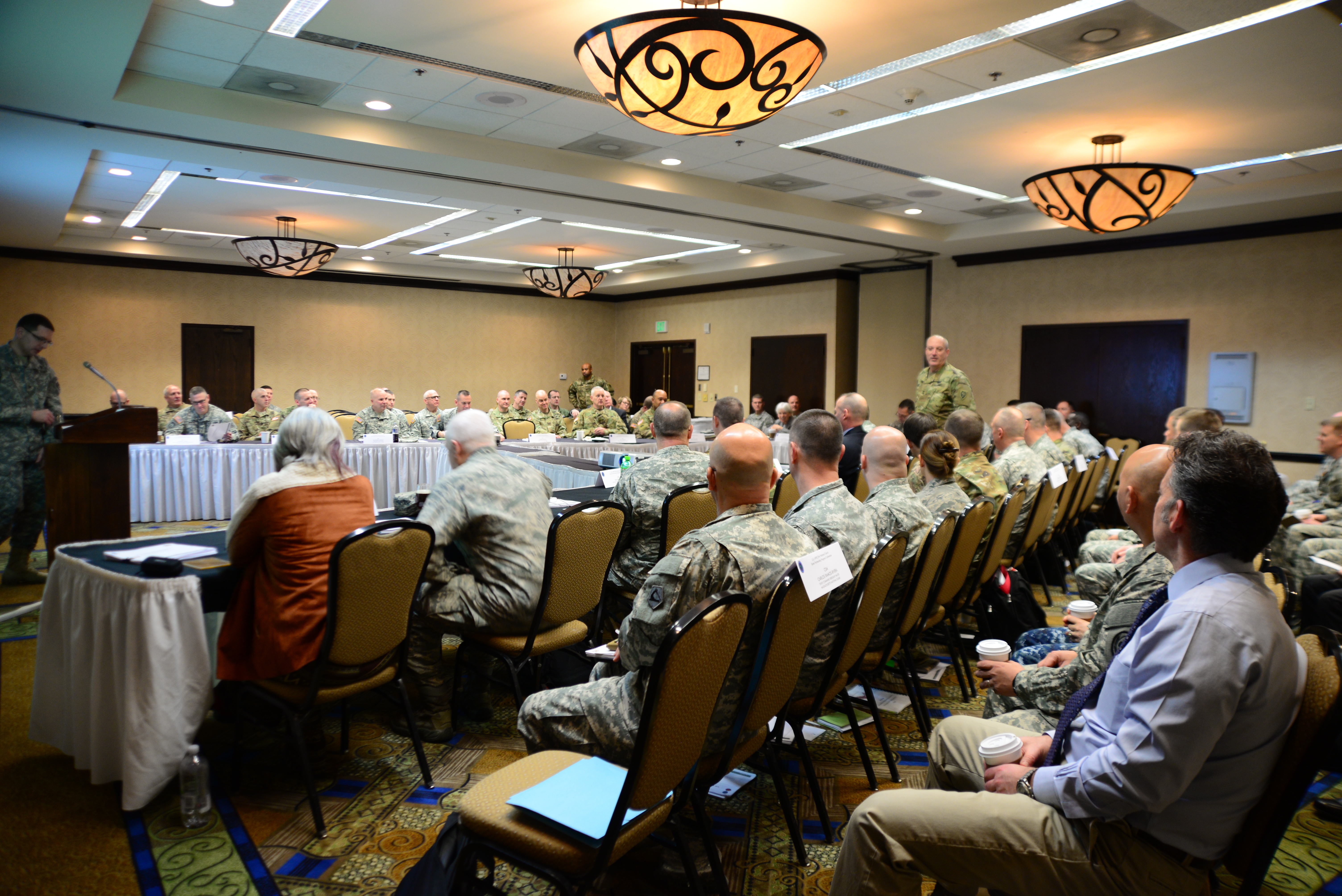 4 photos: AFRICOM and National Guard Leaders Meet to Discuss State Partnership Program (3) of (4)

4 photos: AFRICOM and National Guard Leaders Meet to Discuss State Partnership Program (4) of (4)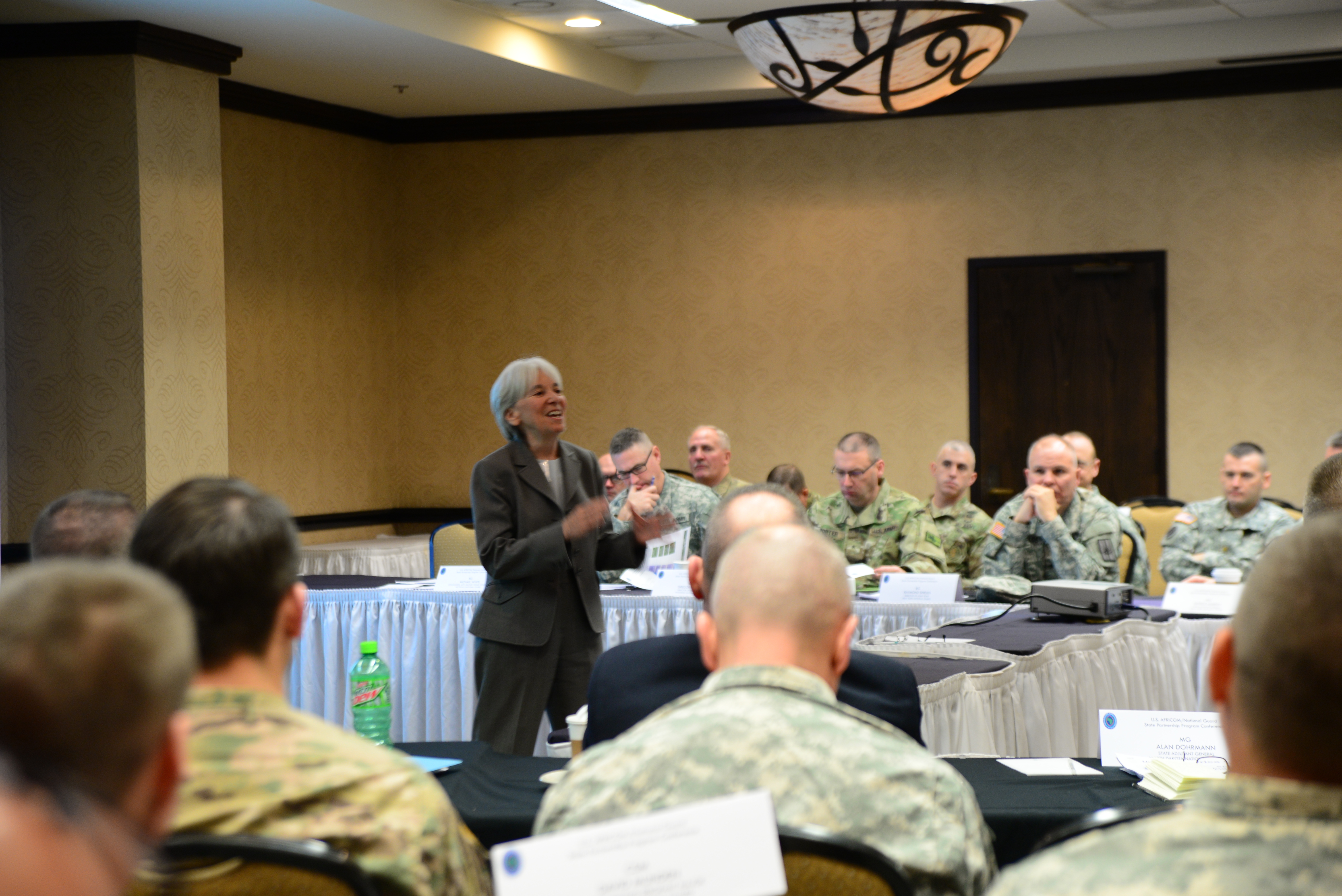 RALEIGH, N.C. - Senior leaders from U.S. Africa Command and U.S. Army Africa joined National Guard leaders, hosted by the North Carolina National Guard, to discuss the future of the State Partnership Program in Raleigh Jan. 26-28.

Out of 54 countries in Africa, AFRICOM's area of responsibility covers 53. The partnerships with African countries focus on cultivating long-term relationships and goals.

"As the National Guard we take a longer view, which is important especially in Africa," said Air Force Brig. Gen. David San Clemente, deputy director for strategy, plans and programs at AFRICOM.

Through the State Partnership Program, the National Guard strengthens relationships with and bolsters the military capacity of partner nations in Africa. The first day of the State Partnership Program conference focused on security force assistance programs, strengthening of institutions and a regional approach to disaster preparedness.
MORE INFORMATION: National Guard State Partnership Program
Dr. Barbara Sotirin, AFRICOM deputy director of programs, explained how the learning perspective of the partnerships ideally works.

"In Ghana, just after Ebola, when we started we were the trainers. Four months later, halfway through the program, it was reversed. They were the trainers and we were advisers," Sotirin said.
DISASTER PREPAREDNESS: African Nations Take Lead After Ebola
Speakers at the AFRICOM conference emphasized a long-term perspective for the National Guard's role in the partnerships.

"We want to try to create capabilities that are sustainable," said Sotirin. "We need to maintain a focus on the long-term, and that's the Guard."
San Clemente said, "Africa is the one place, I believe, we can have the greatest long-term effect on millions."

There are currently 12 State Partnerships between the United States and African nations: California is partnered with Nigeria; New York with South Africa; North Carolina with Botswana; the North Dakota Guard is partnered with three countries, Ghana, Togo and Benin; Michigan with Liberia; Utah with Morocco; Vermont with Senegal; Wyoming with Tunisia; Kentucky with Djibouti; Massachusetts with Kenya.