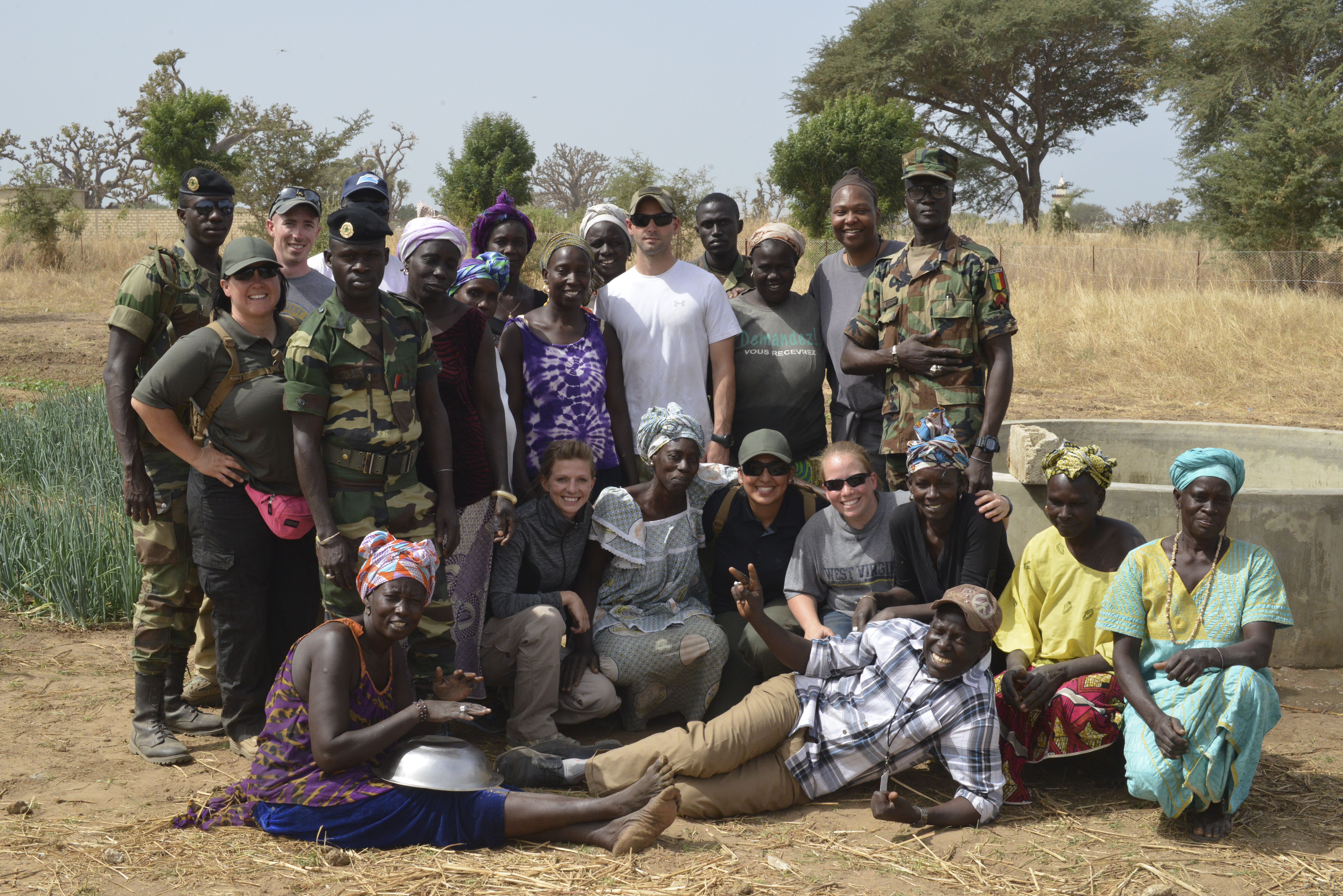 3 photos: Flintlock Participants Help Women in Coastal Village (1) of (3)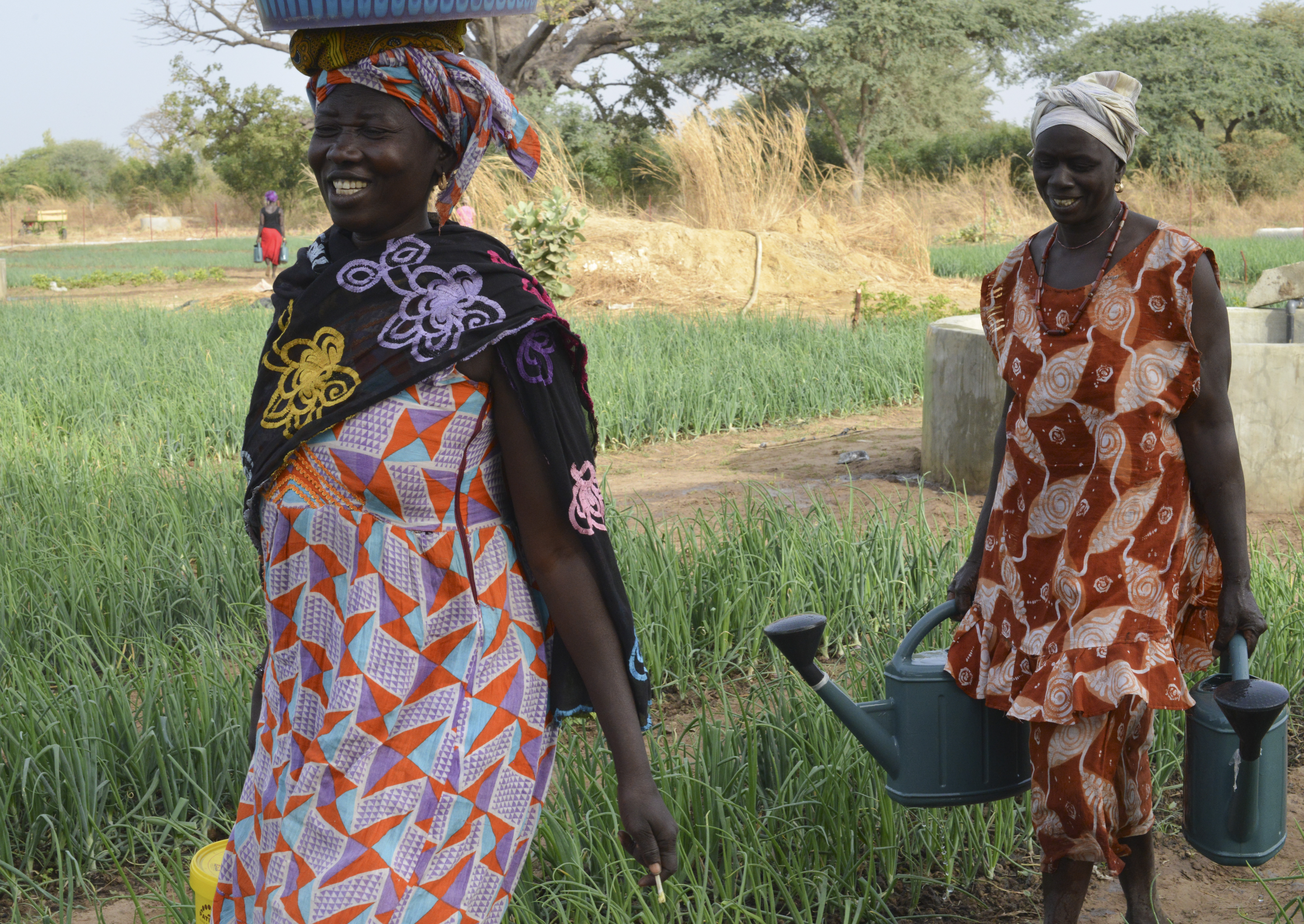 3 photos: Flintlock Participants Help Women in Coastal Village (2) of (3)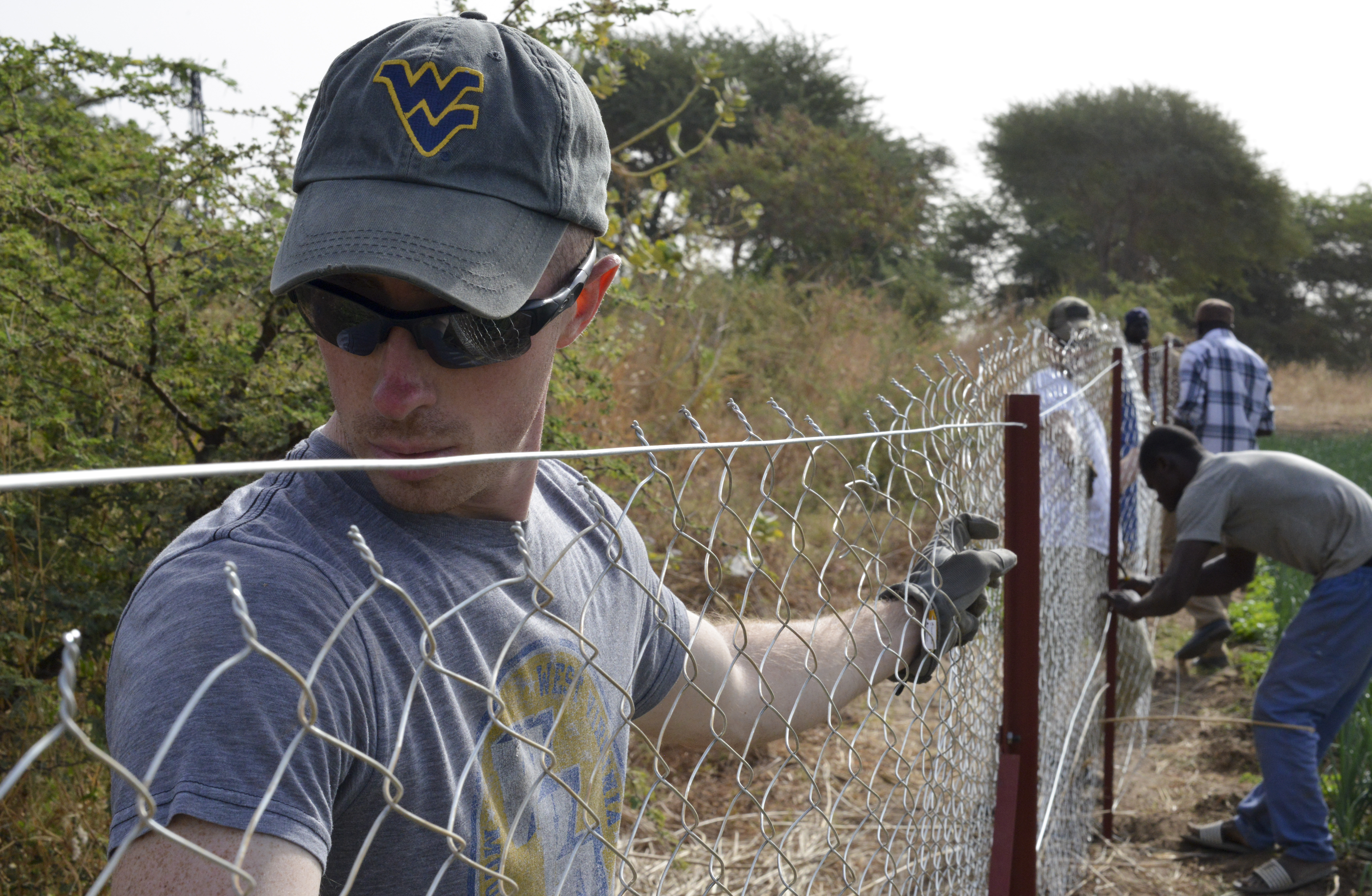 3 photos: Flintlock Participants Help Women in Coastal Village (3) of (3)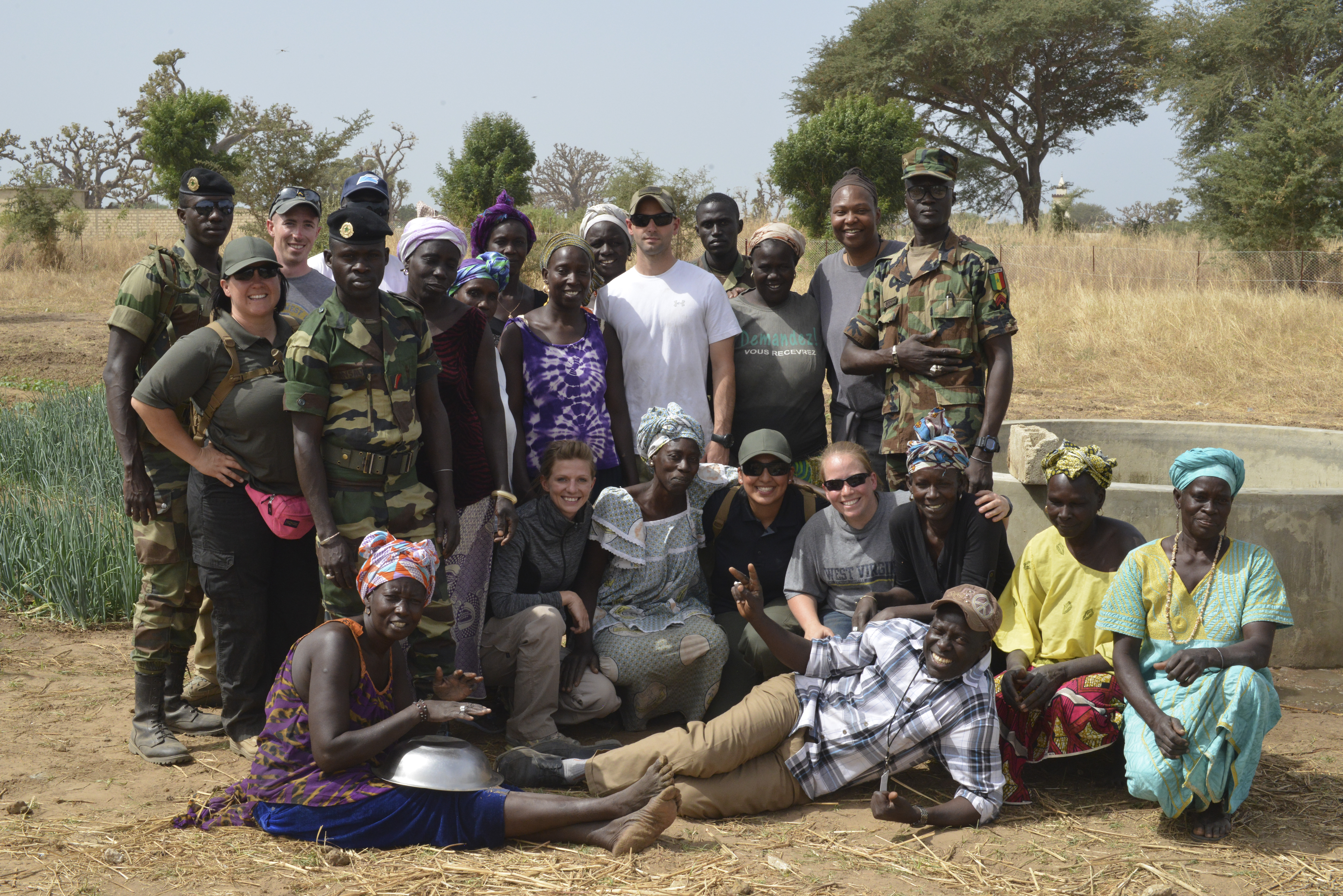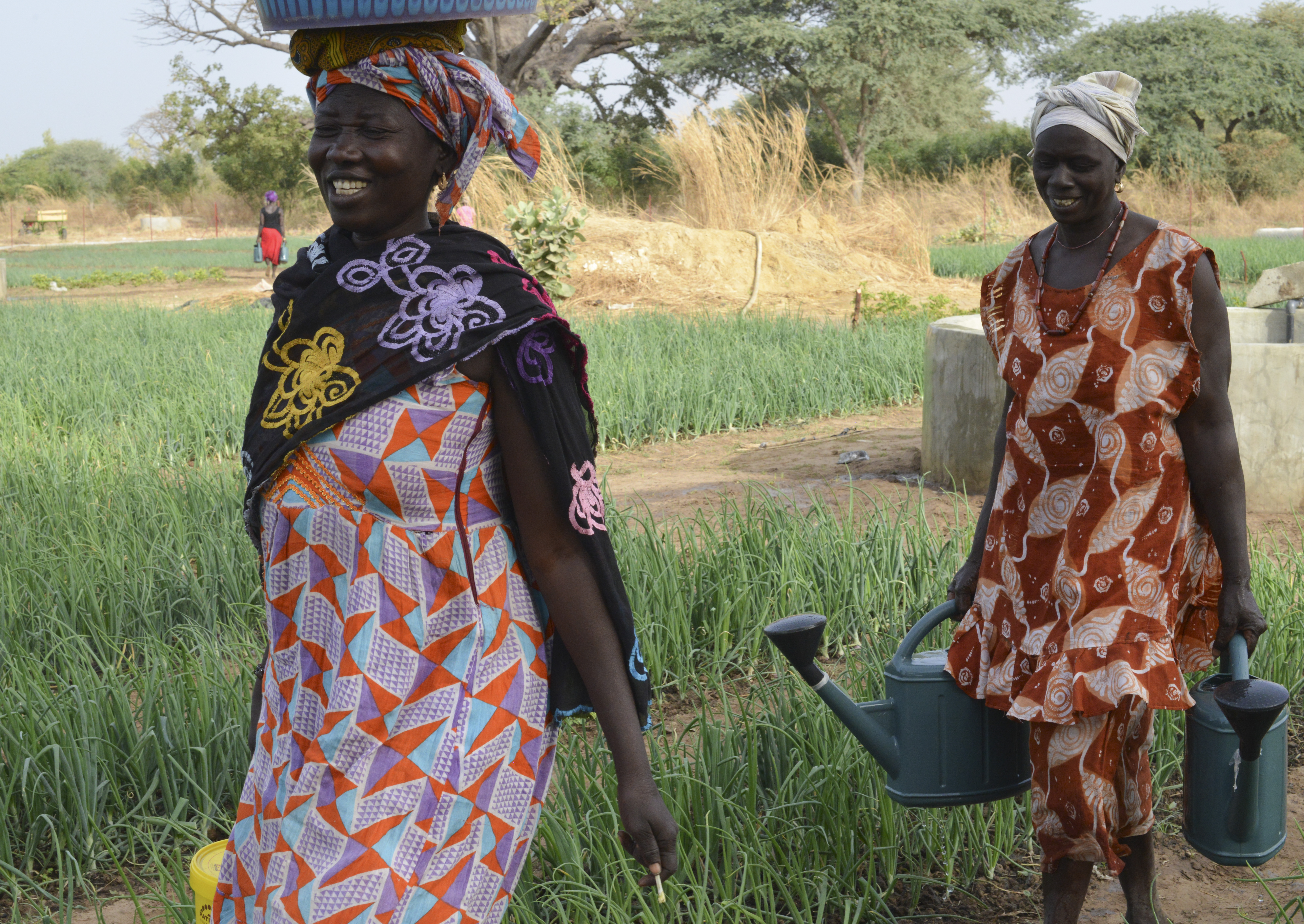 NIANING, Senegal – A dozen U.S. and Senegalese service members took a break from supporting Flintlock 2016, U.S. Africa Command's annual exercise for Special Operations Forces, to help women who are trying to help themselves.
Means of survival are seasonal for some women in western Senegal. U.S. Embassy Dakar is trying to change that by funding a local mission's project to teach women agricultural skills in the coastal village of Nianing. Flintlock participants pitched in by standing up a chain-link fence around the project's roughly 3-acre patch of farming land.
Like Flintlock, the farming initiative has been a multinational effort since inception.
Christof Ngom, project coordinator with Congregation of Brothers – Sacre Coeur, said the Netherlands, the European Union, Germany and now the U.S. have all assisted in the last three years. He doesn't see an end in sight.
"We aim to help the ladies increase their income. They have big families to take care of," Ngom said.
Elizabeth Njira Collin was one of the first women to join. She received roughly 2,000 square feet of land and $100 which she has since paid back to the program. She now reaps 100% of her sales. Like many of the women at the project, Collin hasn't seen her husband in years yet has children to feed. For her, the farm is more than just a way to provide for them.
"I'm not fearful or worried as long as I have a job," she added. "This is what we need, to pull our efforts together and be here."
Collin said the fence installed by Flintlock participants will help protect her investment.
"When I saw you guys I was so happy. The boars and snakes and wild animals come here and can destroy the work we're doing," Collin said.
U.S. airmen from the 130th Security Forces Squadron, West Virginia Air National Guard, usually charged with patrolling airfields or providing law enforcement at military installations around the world, found themselves providing a different type of protection than their military training equipped them for.
"This was amazing," said U.S. Air Force Staff Sgt. Blair Dennis. "I can't imagine what it would be like. They're doing what they can, watering and growing crops to feed their families. They're amazing women for sure."
For some service members, the project meant helping those in need close to home. Senegal Army Cpl. Ibrahima Bodian said he and his troops have worked on community projects in southern Senegal before but not as often as he would like and not as close to their garrison outside the city of Thies as the farm in Nianing.
"We're thankful to be here and help these ladies. They know that we are here, and they are not alone," Bodian said.
Flintlock has always been about more than military training. U.S. Army Lt. Col. William Rose, exercise director at Special Operations Command-Africa, made that clear during an interview in Stuttgart, Germany before the exercise began.
"Throughout the Flintlock Exercise we also have integrated a large number of civil-military operations, and by that I mean specific outreach activities that reach out to local orphanages, hospitals, small villages and towns that may have some kind of need, whether that's a clean water source or some medical treatment that might be identified," Rose said.
Flintlock is annual exercise designed to strengthen the military capacity of partner nations in North and West Africa while increasing the interoperability of multinational Special Operations Forces. More than 2,000 service members from 28 African, European and North American partner nations participated in this year's exercise hosted by Senegal.