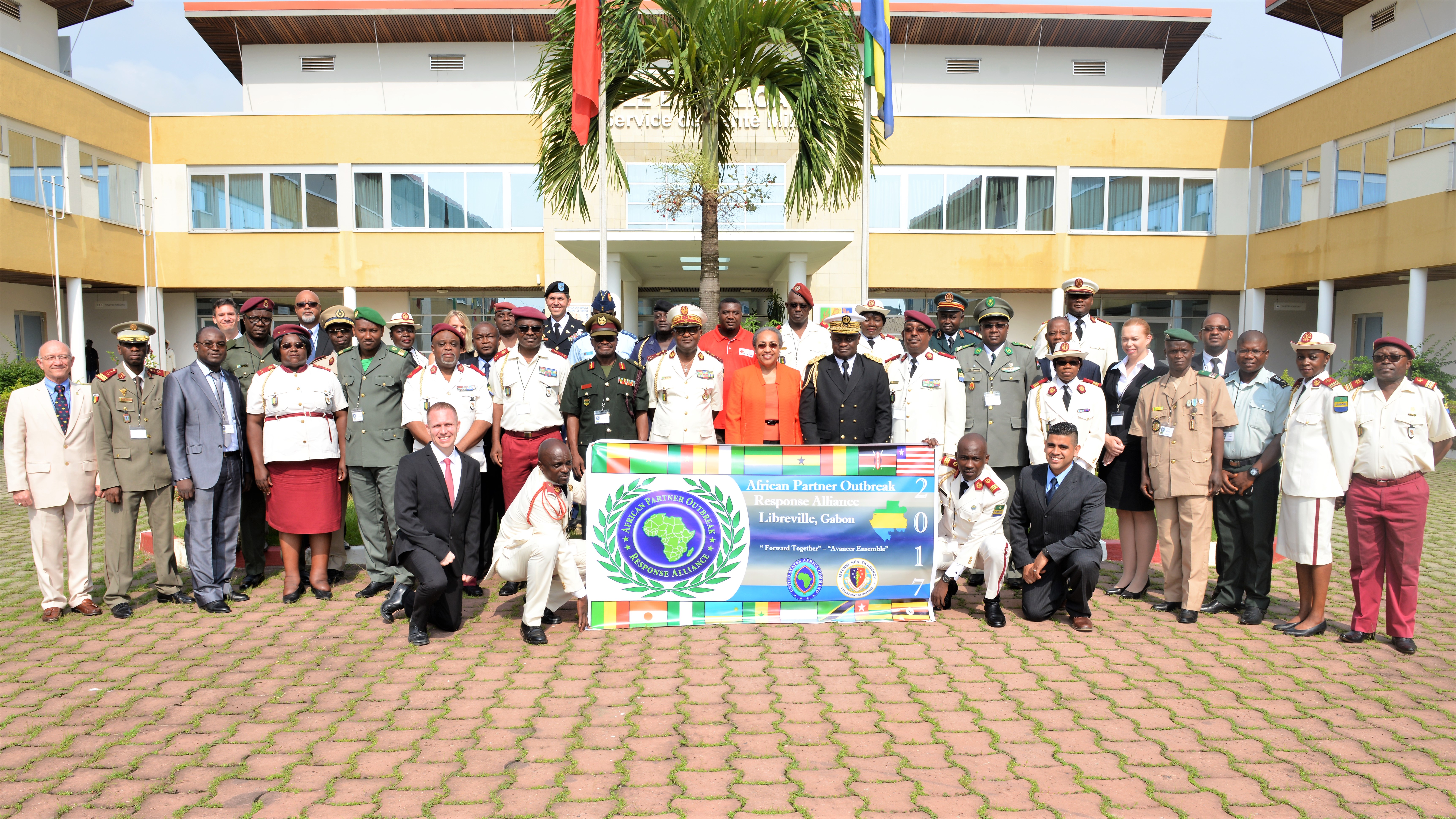 6 photos: African partners hold fourth APORA conference in Gabon.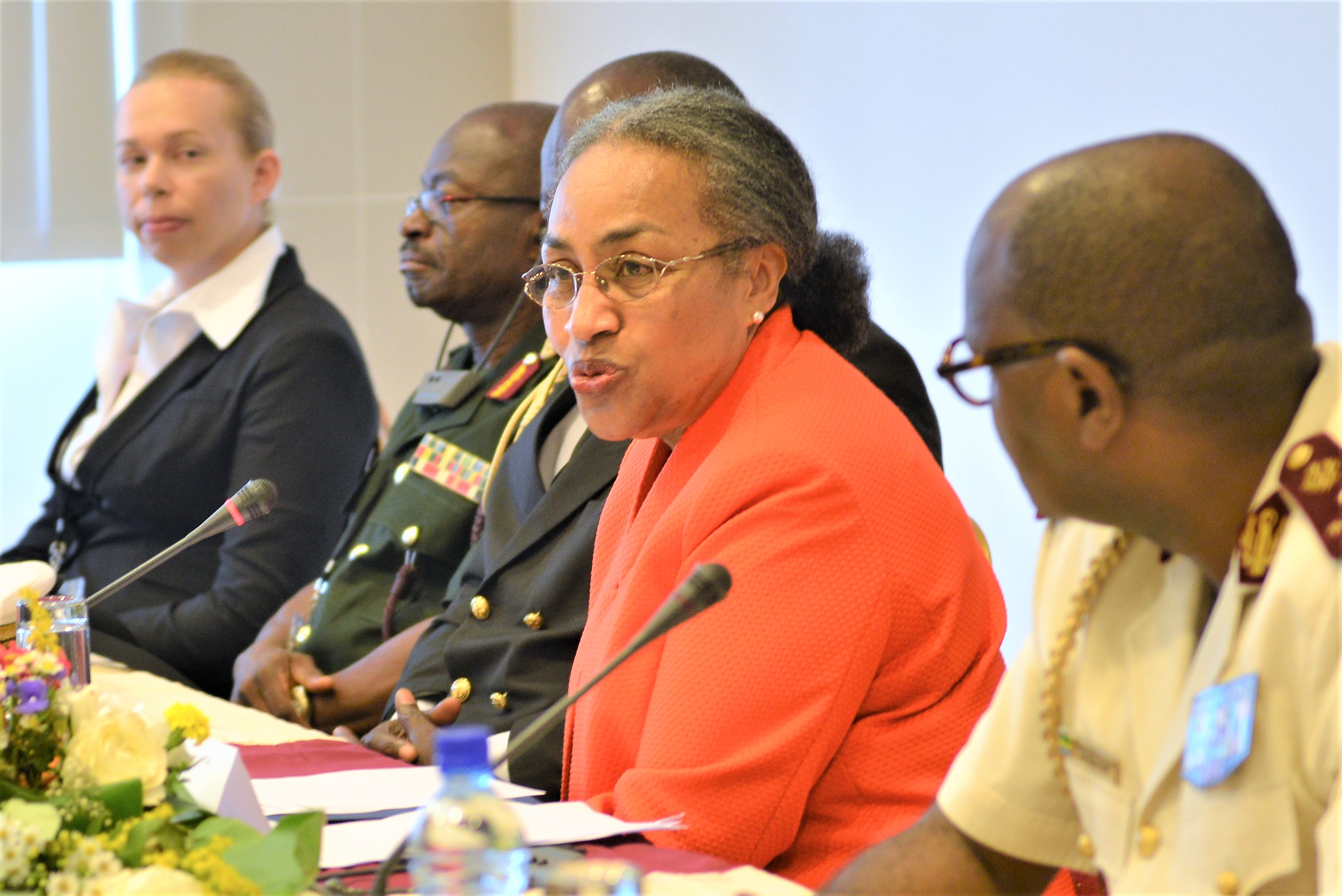 6 photos: African partners hold fourth APORA conference in Gabon.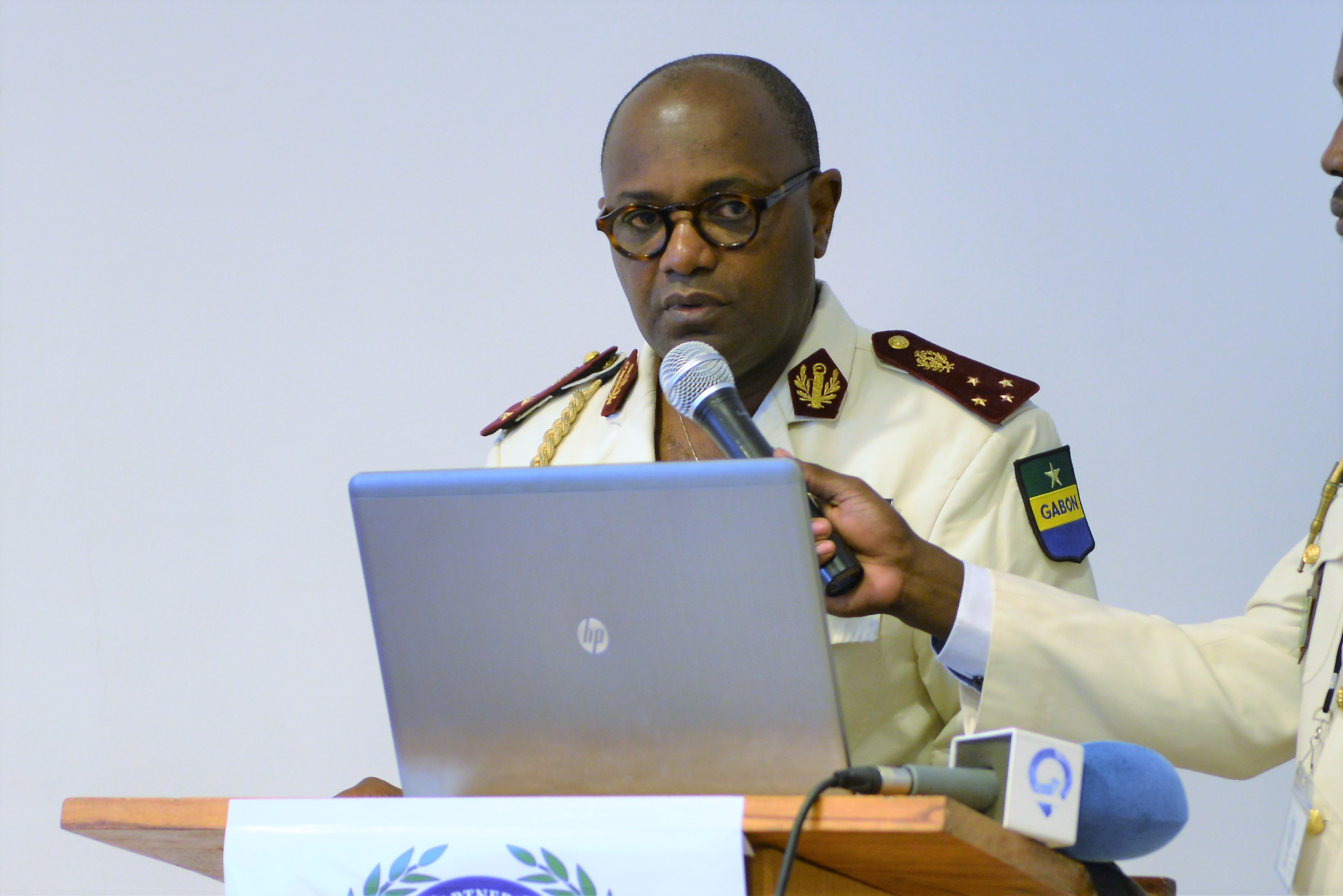 6 photos: African partners hold fourth APORA conference in Gabon.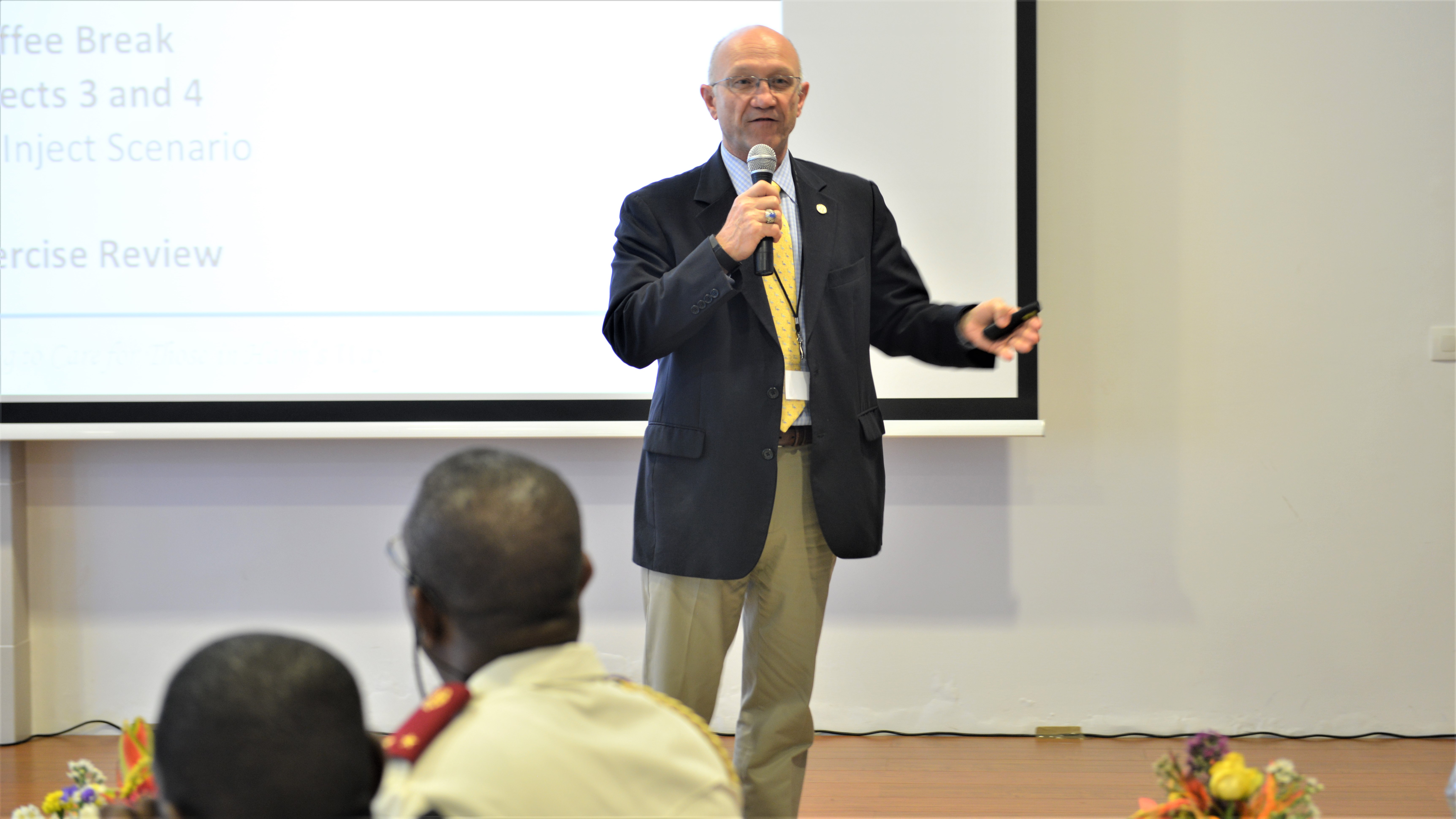 6 photos: African partners hold fourth APORA conference in Gabon.
6 photos: African partners hold fourth APORA conference in Gabon.
6 photos: African partners hold fourth APORA conference in Gabon.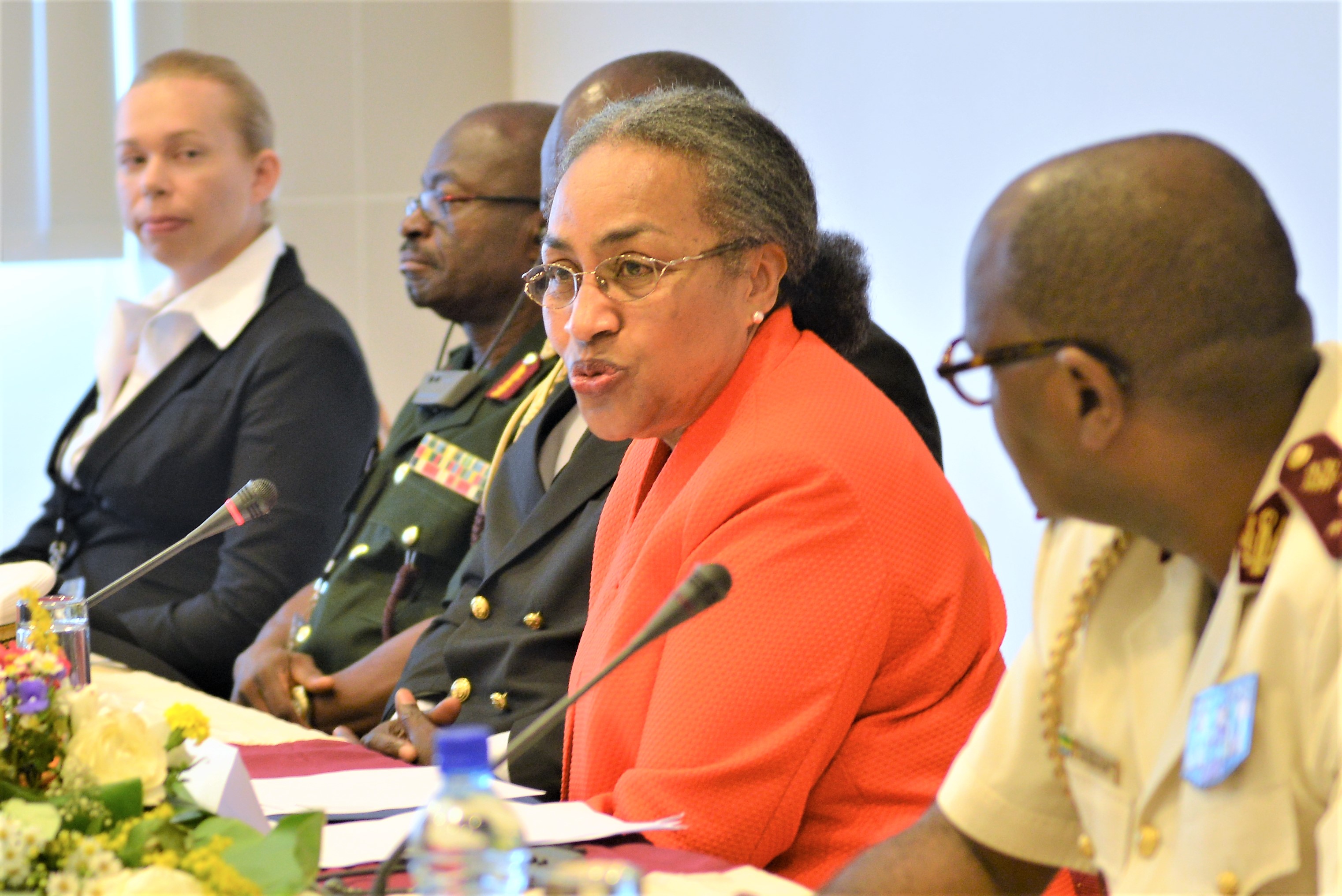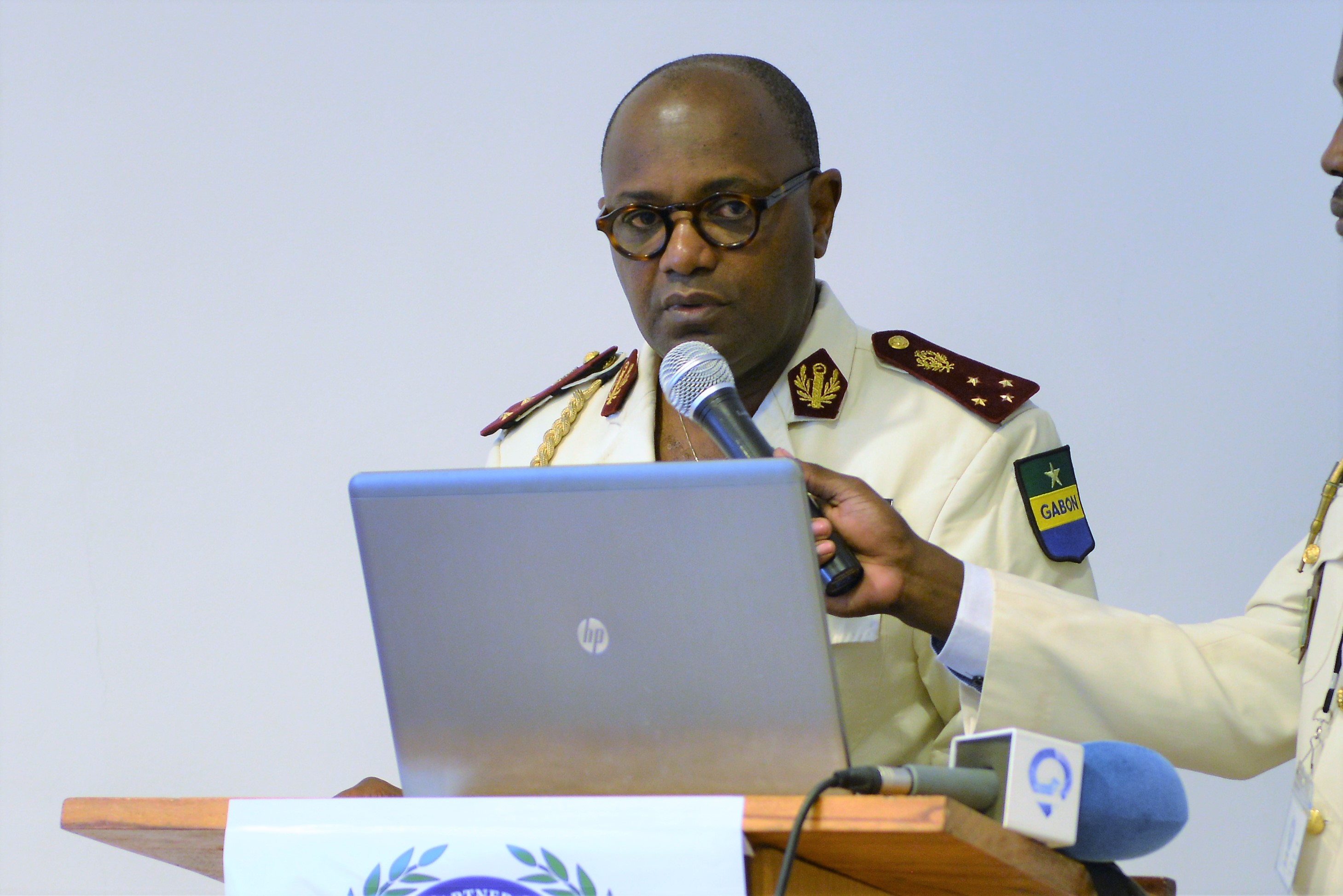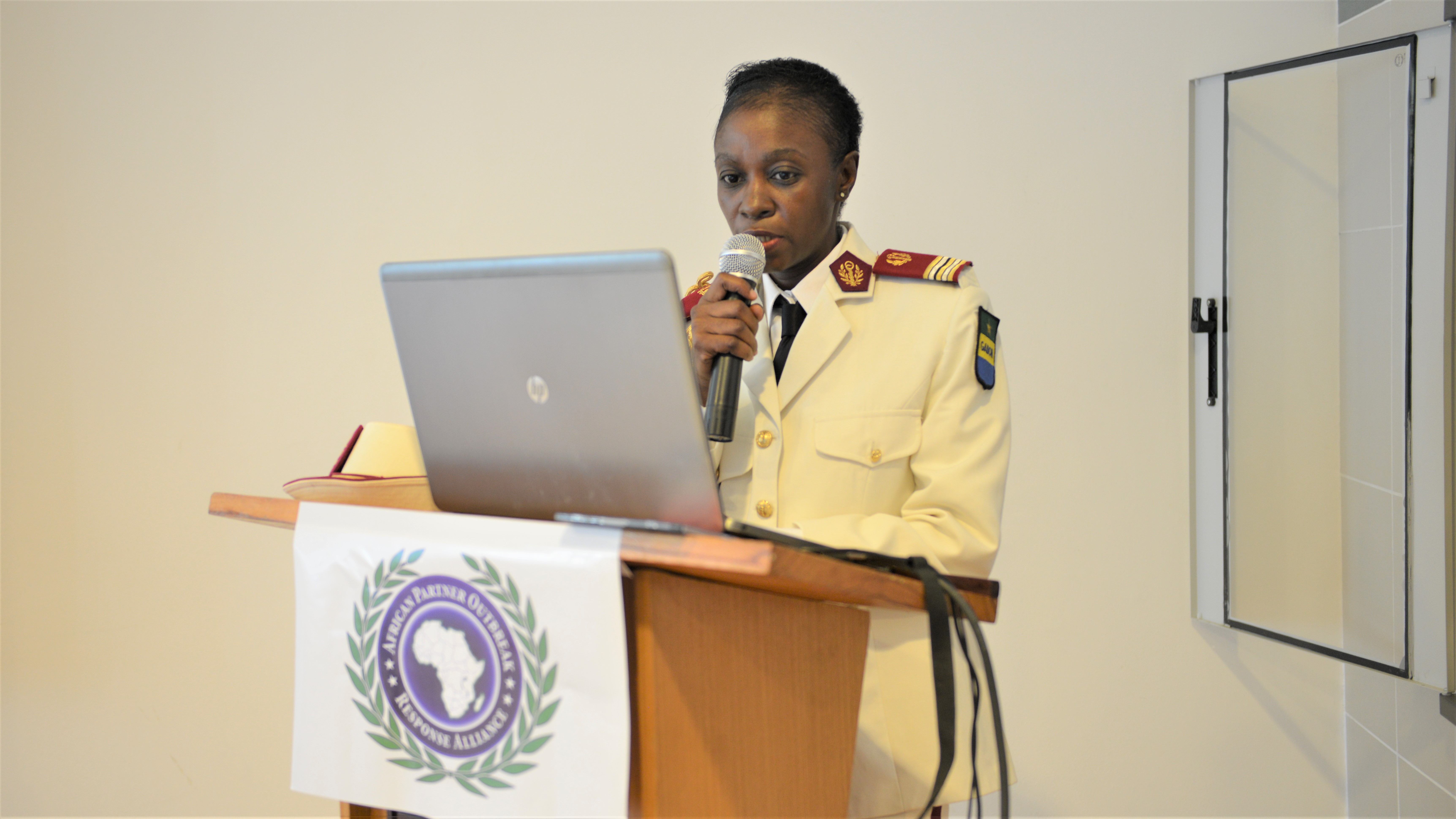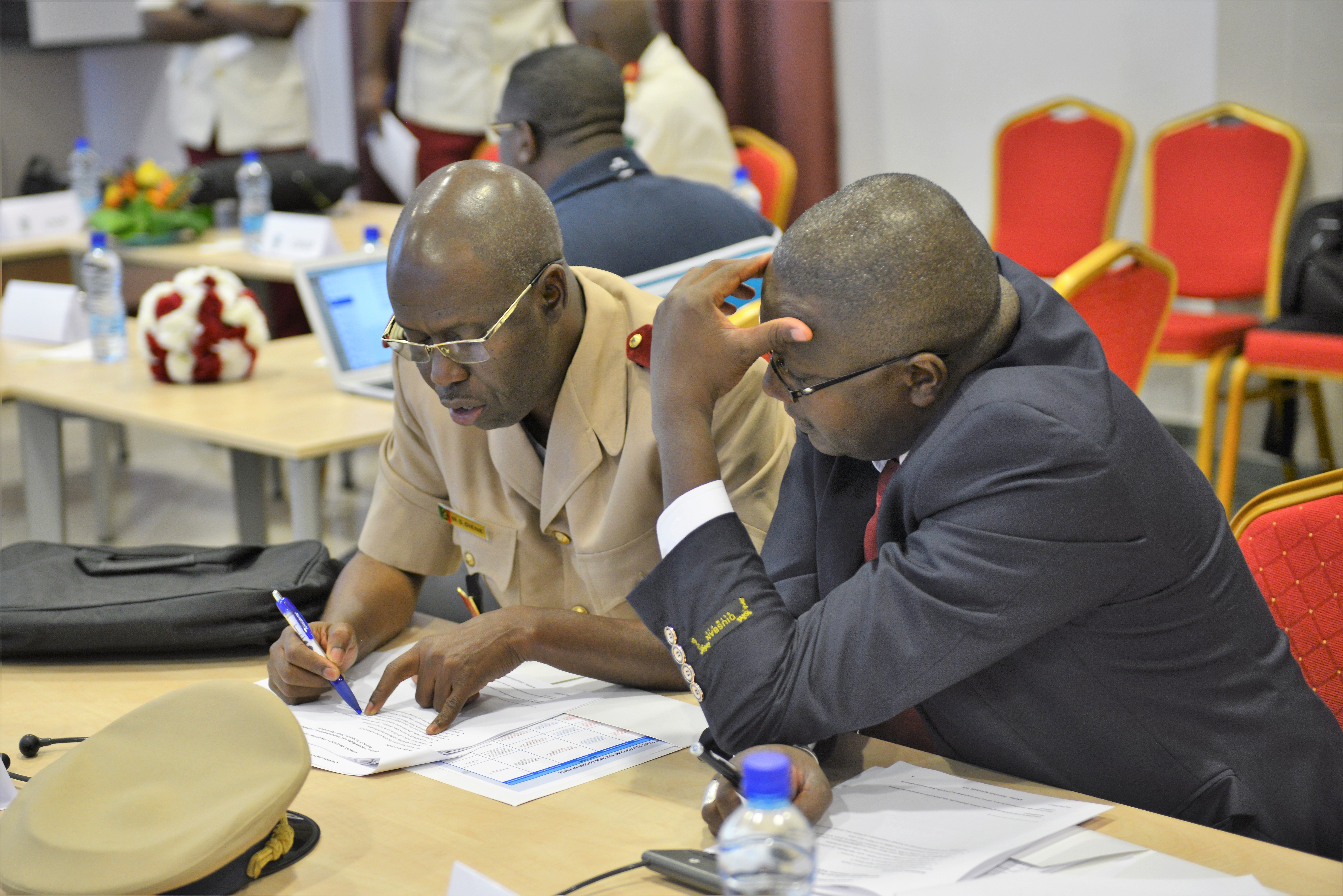 LIBREVILLE, Gabon – The African Partner Outbreak Response Alliance kicked-off with its fourth conference, at the School of Applied Military Health Service compound, Libreville, Gabon, May 31-June 2, 2017.
The three-day event hosted 40 attendees, to include civilian and military medical leaders from 16 nations, Center for Disease Control and Prevention, U.S. Agency for International Development, U.S. Africa Command, Air Forces Africa, World Health Organization, and several others.
The alliance, which was formed in response to the Ebola outbreak, which killed over 11,000 people from 2014-2016, provides a means for African partners to discuss measures to mitigate, detect, and effectively fight future pandemics epidemics on the continent. Currently, there are 18 African partner nations, and the U.S. in APORA.
APORA provides African partners the opportunity to collaborate, develop and reinforce their strategies in dealing with epidemics, said Amb. Cynthia Akuetteh, U.S. Ambassador to the Republic of Gabon, and Sao Tome and Principe.
"The health impact of epidemics like yellow fever, measles, and cholera just devastates (African) economies," said Akuetteh. "So anything we can do to help strengthen is in the right direction."
The event began with opening remarks by various guests and an election of new APORA leadership positions with a Gabonese representative as the APORA president and a Cameroonian representative as the vice-president.
"The leadership will guide APORA forward while providing a roadmap for the organization's goals and benchmarks of success," said Maj. Chelsea Payne, international health specialist, Office of the Command Surgeon, Air Forces Africa.
In addition to the election of APORA leadership, various subjects were discussed to include early warning and surveillance measures, logistical planning and preparedness.
"Surveillance allows for early warning in case of an outbreak," said Dr. Charles Beadling, associate professor of military and emergency medicine, Uniformed Services University of The Health Sciences, Bethesda, Maryland. "The earlier we can identify the outbreak we can minimize the impact of the epidemic or stop it from becoming an epidemic."
If a trend is noticed, such as sudden deaths, fevers, or other symptoms, a first step might be to conduct increased surveillance, according to Beadling.
"Effective surveillance happens when local villages and towns report medical information to regional medical officials, and from regional to national levels where the information is aggregated and communicated across to together countries for earlier warning," said Beadling.
Early detection of diseases and fast communication is dependent on having a strong disease surveillance program, which includes surveillance of the health of domestic and wild animal populations.
"In order to ensure this happens, you have to do the testing and reporting for infection rates, which enables a timely response," said Beadling.
Also discussed were communication challenges in an effort to help ensure maximum awareness to the public, which was another topic that was brought up during the conference.
"By April 2014, there were already 200 Ebola related deaths in West Africa, and was considered a minor health event at the time, but by that time it was out of control," Beadling said. "The World Health Organization eventually declared it a public health emergency, but if we would have been made aware earlier, we could have had it under control."
Due to the nature of infectious diseases it's important for partner nations to collectively communicate and talk across their sovereign borders and to recognize medical trends in certain sub-regions across the continent.
"The collaboration and coordination is critical because diseases don't respect boundaries," Akuetteh said. "So, this is important as we move forward to advance in conquering these issues."
Enhanced training and preparedness of medical responders was also discussed during the event. Cpt. Joseph Kowo, executive officer, Medical Command, Liberian Armed Forces, shared his experiences of losing military medical personnel due to a lack of equipment and preparedness of Ebola.
His experiences began with a woman who infected Liberian soldiers in a clinic after coming from an Ebola infected region, despite policies prohibiting access to those who had been in those areas.
"All of the soldiers who were at the clinic at the time came in contact with the lady and got infected," said Kowo. "Unfortunately, we did not have an Ebola treatment unit and we had to transfer them to the national or other Ebola treatment units and Unfortunately, most of them did not make it."
Kowo also stated that testing of the woman's remains was not possible due to a lack of testing laboratories and equipment.
"Getting laboratory equipment and getting an isolation center is key to outbreak and response," said Kowo.
During the final day of the conference, attendees participated in a capstone exercise consisting of a disease outbreak scenario, in which an eight-month outbreak evolution was compressed into an approximately three-hour experience for the participants.
The purpose of the exercise was to walk the participants through the process of how disease starts in one area and over a period of months, spreads throughout regions and then globally, the effect that it has with the collapse social infrastructure, and how bad it can be on the populations, in order to highlight the importance of the surveillance process, said Beadling.
"In the event an outbreak actually occurs, they will be as well prepared as they can be," Beadling said. "The U.S. health security is dependent on global health security."
Military partnerships are also important to overcome disease outbreaks across Africa, according to Kowo.
"For example, even though the Liberian military is limited we're still called to participate," said Kowo. "The key is how can we help one another."
"I particularly like when we see militaries working in other ways to serve their countries it really develops better rapport with the local communities," Akuetteh.
Increased civilian organizations in attendance was a noteworthy change in this conference, Payne said.
"I was really pleased to see an increase of civilian organization participation, which hadn't been strong in prior APORA conferences," said Payne. "We really need to emphasize civil military partnerships."
The way for the future is increased participation and partnerships from other African countries, said Payne.
This conference is and example of African solutions to African problems, according to Akuetteh.
"This alliance sends a very strong message that Africans are taking ownership of their problems and ownership of their solutions," Akuetteh said.
U.S. AFRICOM and Air Forces Africa continues to partner with African countries and other agencies to work towards a safe, secure and stable Africa.