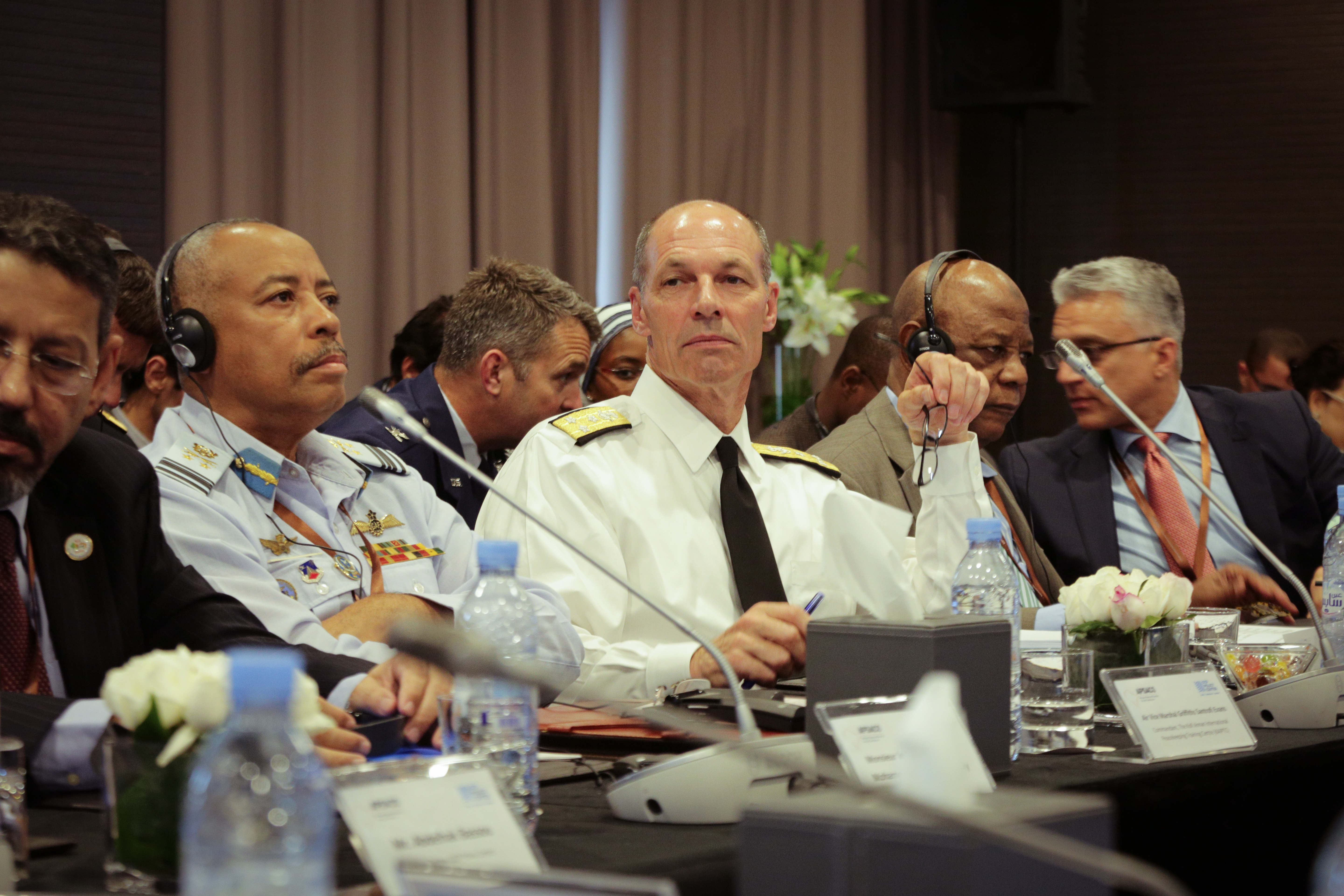 1 photo: Deputy to the commander attends African peace and security conference
STUTTGART, Germany - Vice Adm. Michael Franken, the U.S. Africa Command Deputy to the Commander for Military Operations, participated in the OCP Policy Center's African Peace and Security Annual Conference in Rabat, Morocco July 9-11, 2017.
During the conference, subject matter experts from the African Economic Communities, the African Union, the European Union, and the United States discussed the removal of obstacles to the African Peace and Security Architecture in order to achieve African solutions to African problems.
The OCP Policy Center is a Moroccan policy-oriented think tank based in Rabat, Morocco, which promotes knowledge sharing on key economic and international relations issues. Input from the conference will be used to guide the development of future OCP Policy Center products.
Franken participated in each of the scheduled open and panel discussions as well as several ad-hoc meetings with the OCP and African Union leadership. He also gave a brief assessment of the current security challenges facing the continent during the Collective Security Panel discussion July 11. Other panelists for that session included Rudolph Atallah and Bronwyn Bruton from the Atlantic Council and Amb. Mary Beth Leonard, US Ambassador to the African Union.