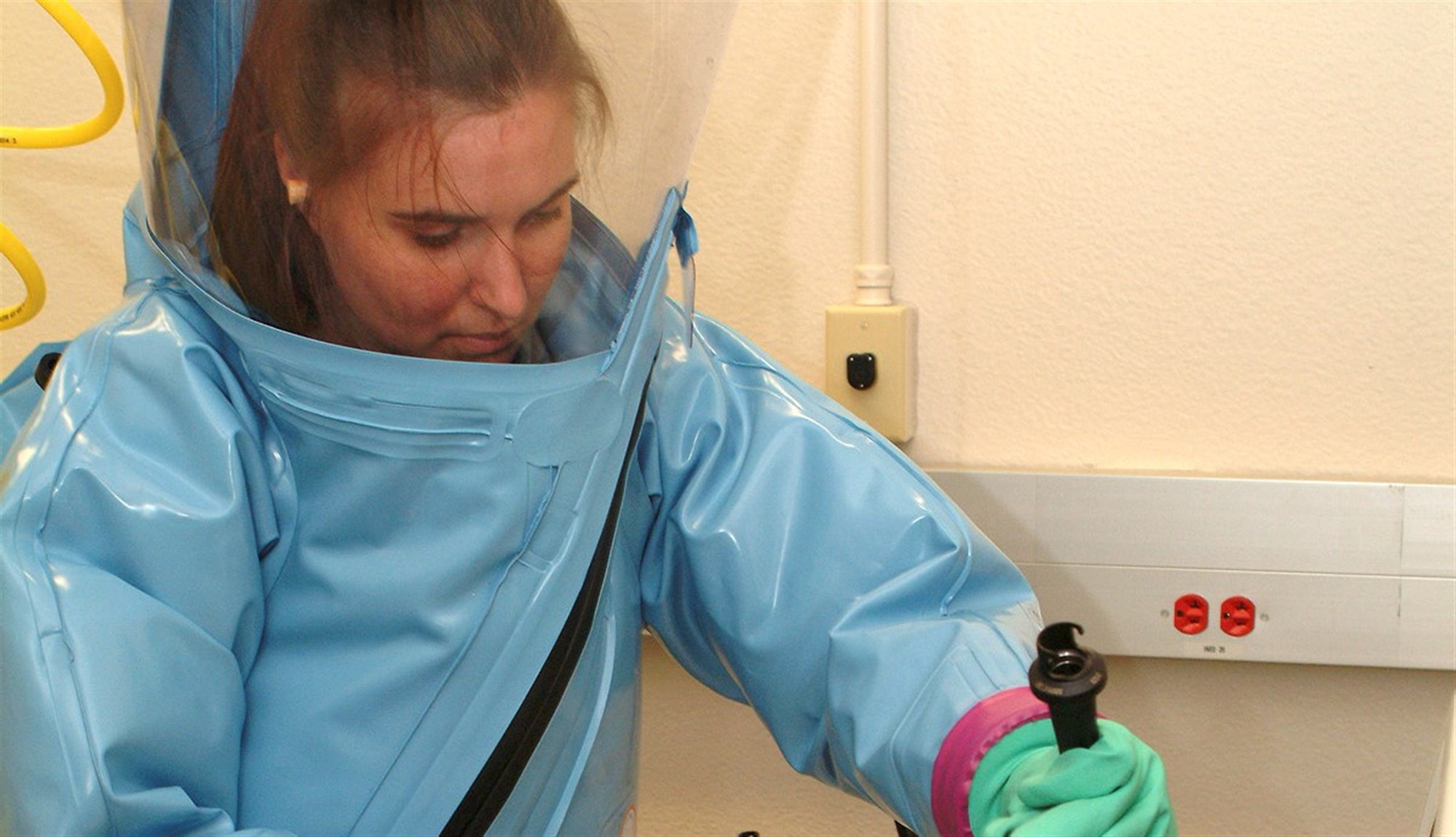 2 photos: The Verdict is Out: Trials Advance Ebola Vaccine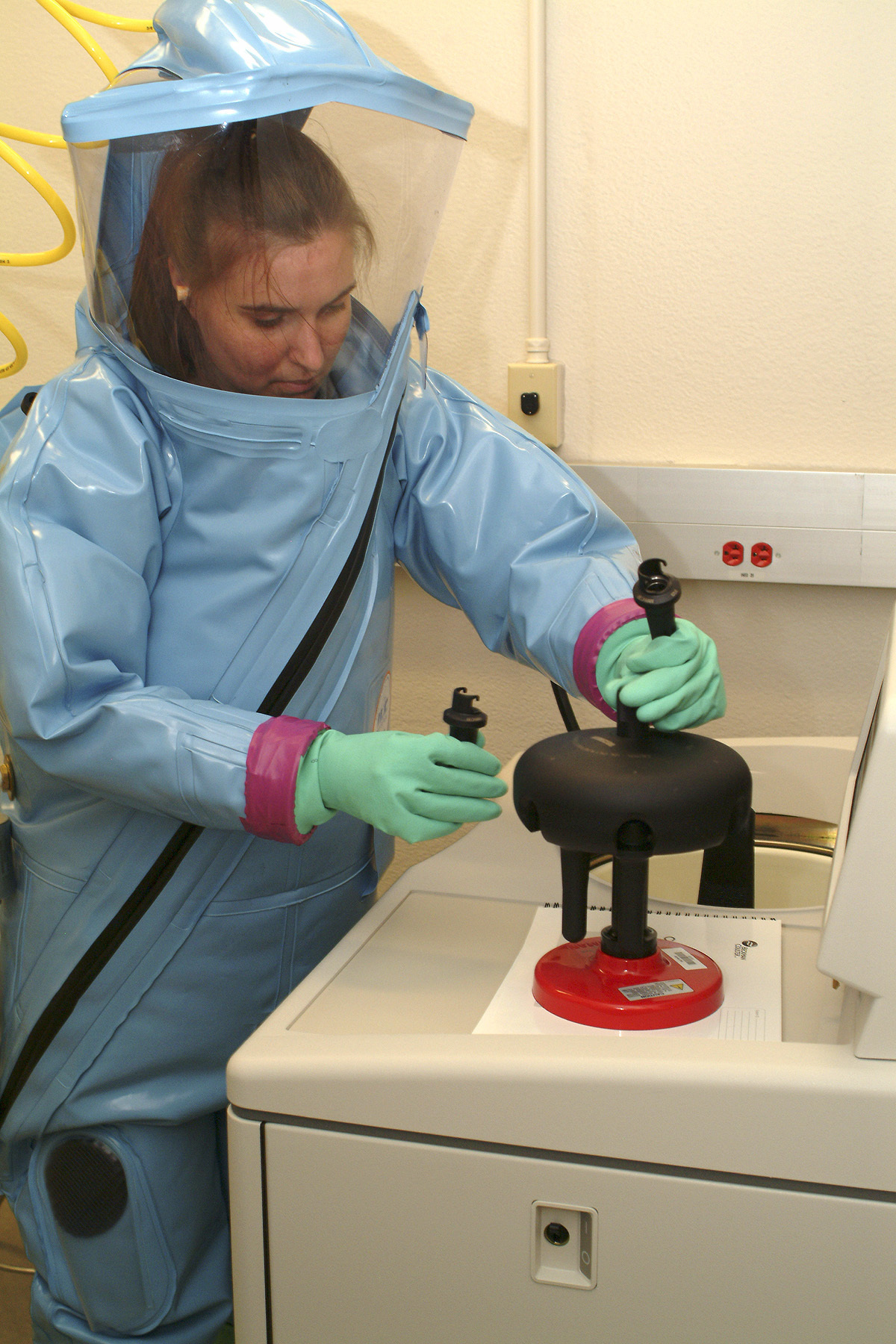 2 photos: The Verdict is Out: Trials Advance Ebola Vaccine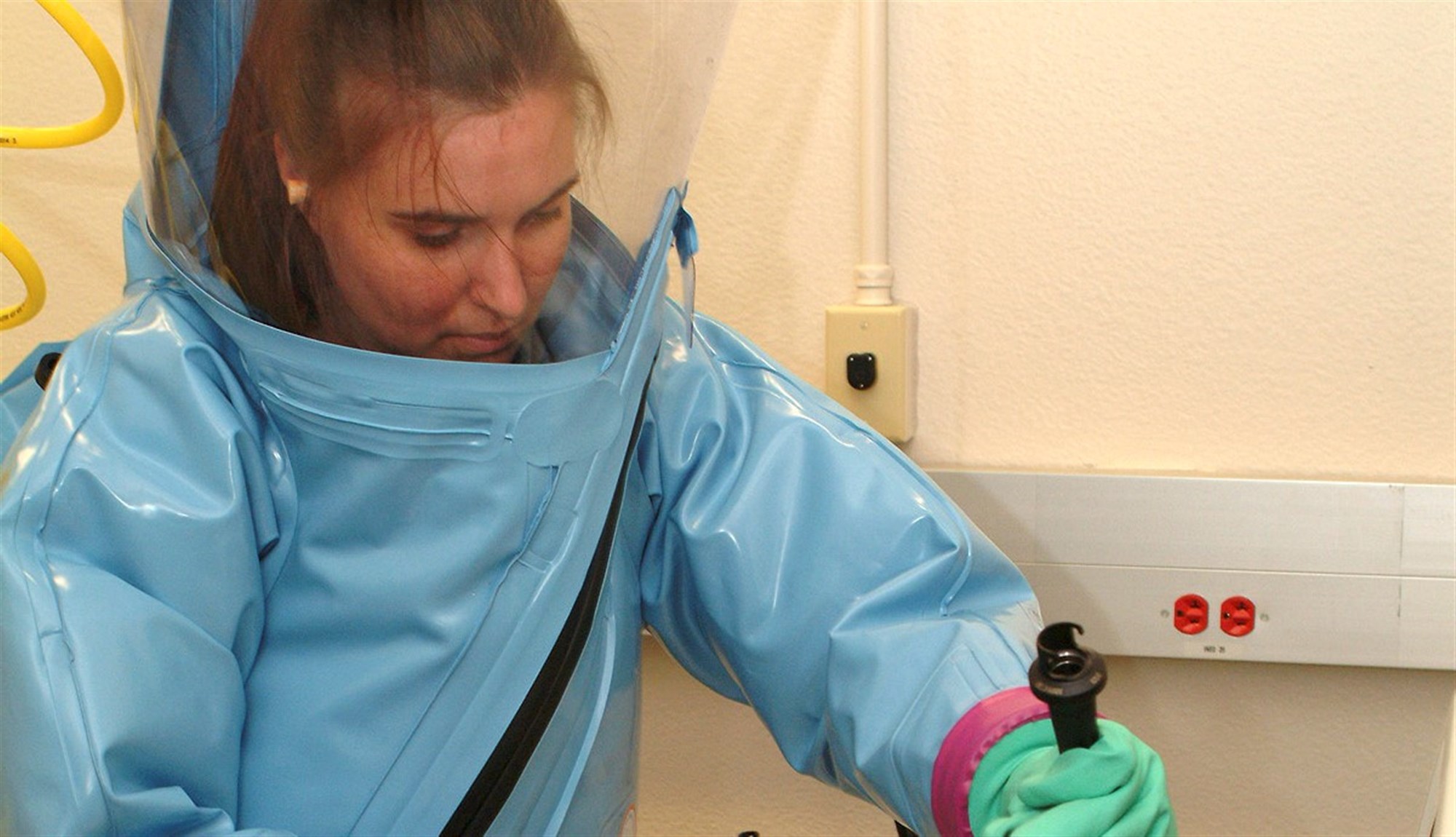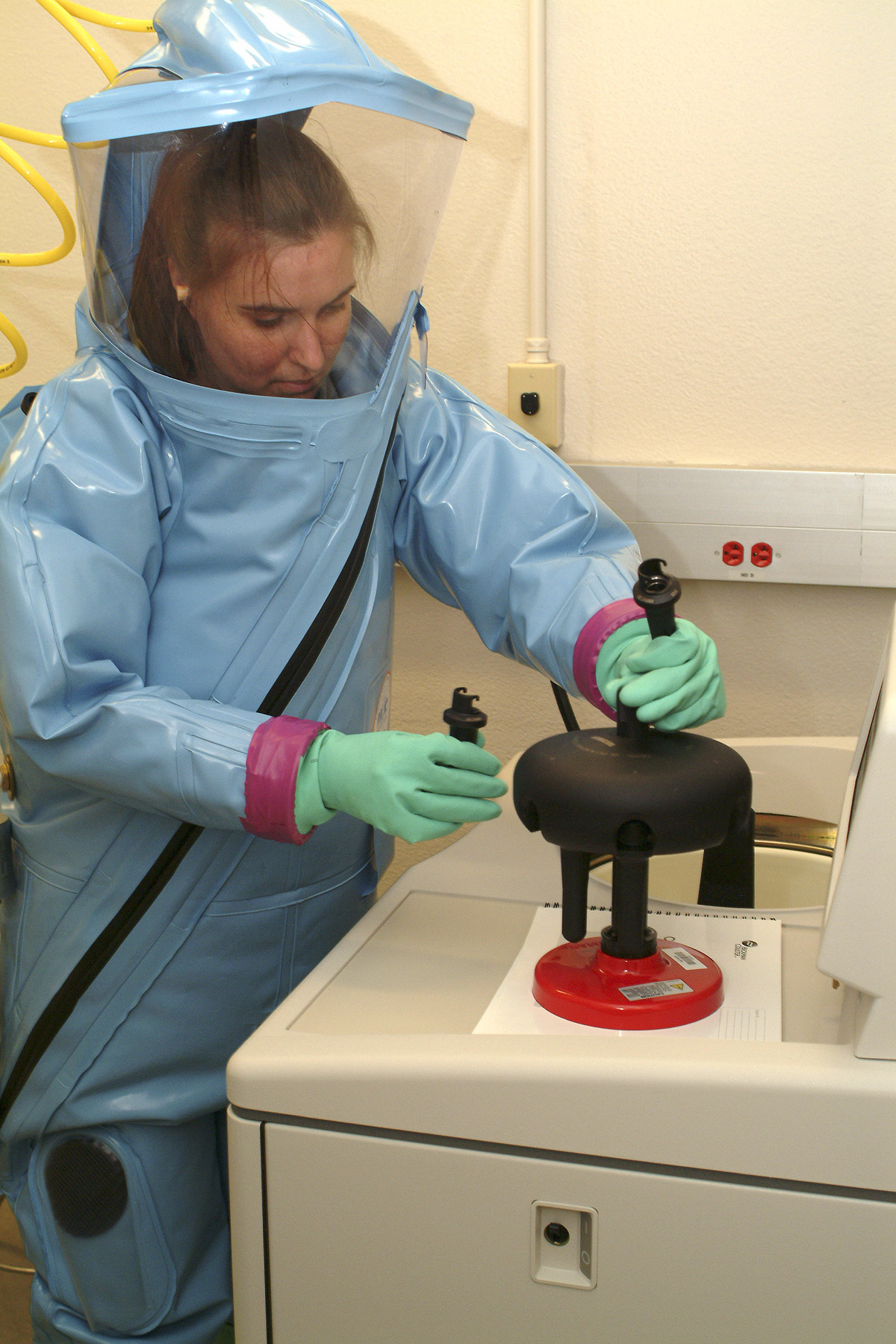 FORT BELVOIR, Va. - It turned from a localized problem to pandemic – first hundreds, then thousands, then tens of thousands were infected. The 2014 West Africa Ebola outbreak grew exponentially worse despite efforts to slow its spread. Similarly, Polio was once one of the most serious communicable diseases the world faced, but today, it is nearly eradicated due to vaccine development. The Ebola virus is just as lethal, but there is no Food and Drug Administration approved vaccine for it…yet.
The Defense Threat Reduction Agency's Chemical and Biological Technologies Department partnered with the U.S. Army Medical Research Institute of Infectious Diseases (USAMRIID) and Merck to develop a vaccine to protect warfighters and the public against future Ebola outbreaks.
Scientists at USAMRIID completed four non-human primate studies to evaluate the protective efficacy of Merck's Ebola vaccine, V920. Researchers also tested the vaccine in clinical trials within the United States, Canada, Europe and Africa.
USAMRIID examined the durability of immunogenicity and protection post-vaccination correlation. This data will be pivotal in extrapolating human immune response statistics. Further, researchers will also use the information to predict populations at risk for Ebola.
Conducted at USAMRIID's biosafety level 4 laboratories, which are also operated under the Good Laboratory Practice, this joint effort will be instrumental when applying for licensure with both the FDA and the European Medicines Agency.
DTRA's continued effort to enhance the combat support mission also advances public health services by developing innovative technologies that protect against biological threats.
The Joint Program Executive Office for Chemical and Biological Defense partnered with DTRA CB to provide additional funding for this effort. Through sustained government and industry partnerships, DTRA is making the world safer for the warfighter and the public one countermeasure at a time.