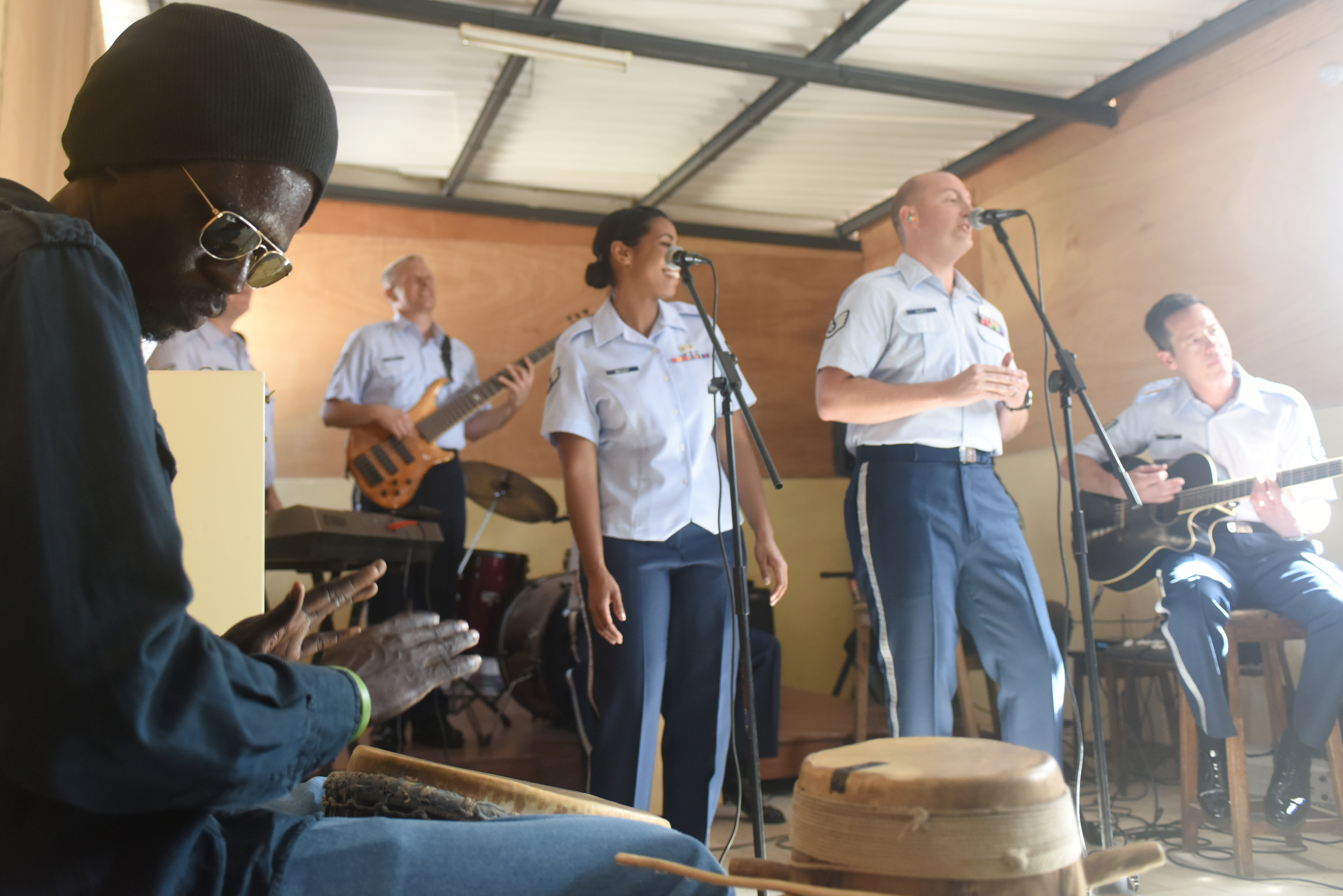 6 photos: USAFE Band rocks out with Senegalese music students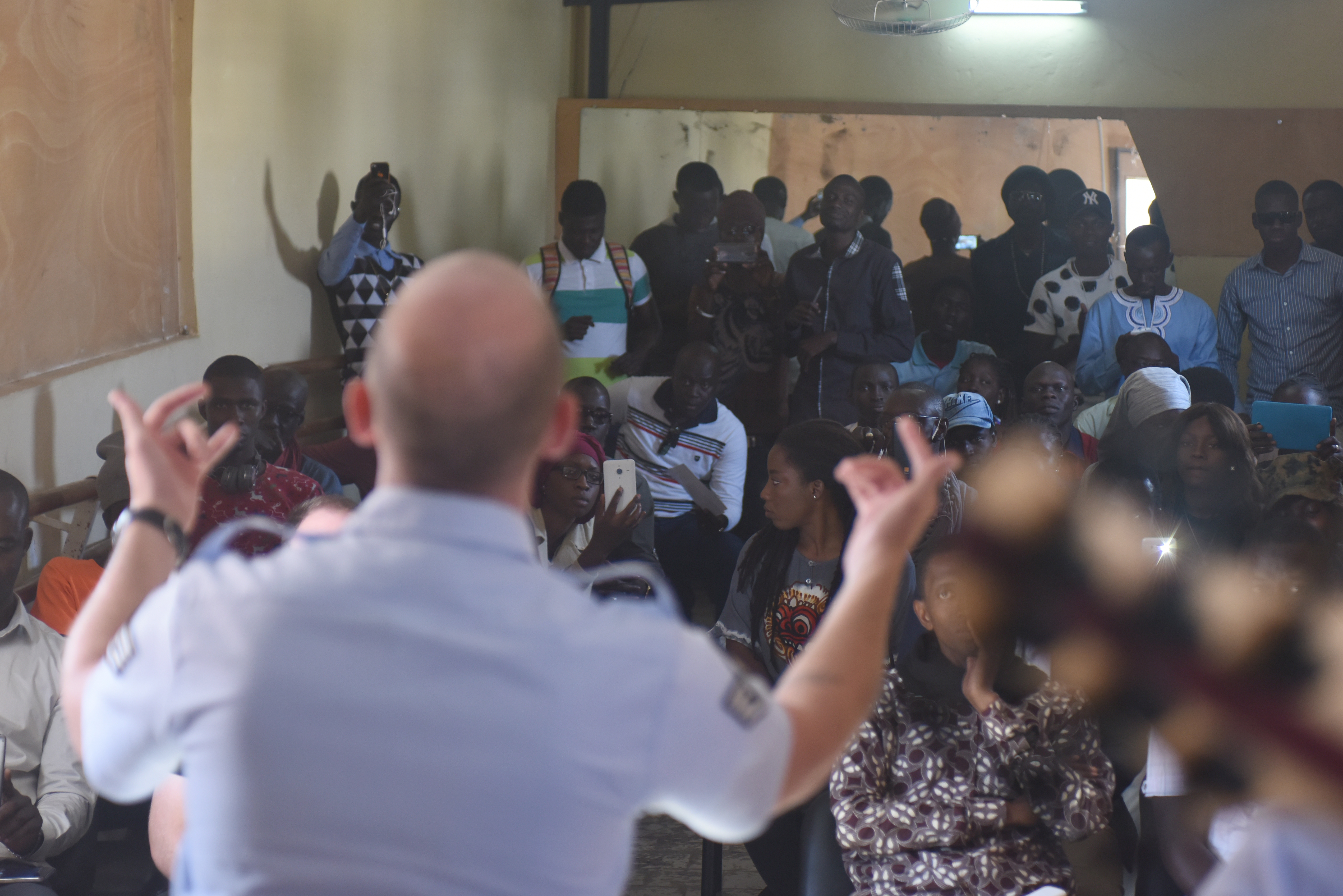 6 photos: USAFE Band rocks out with Senegalese music students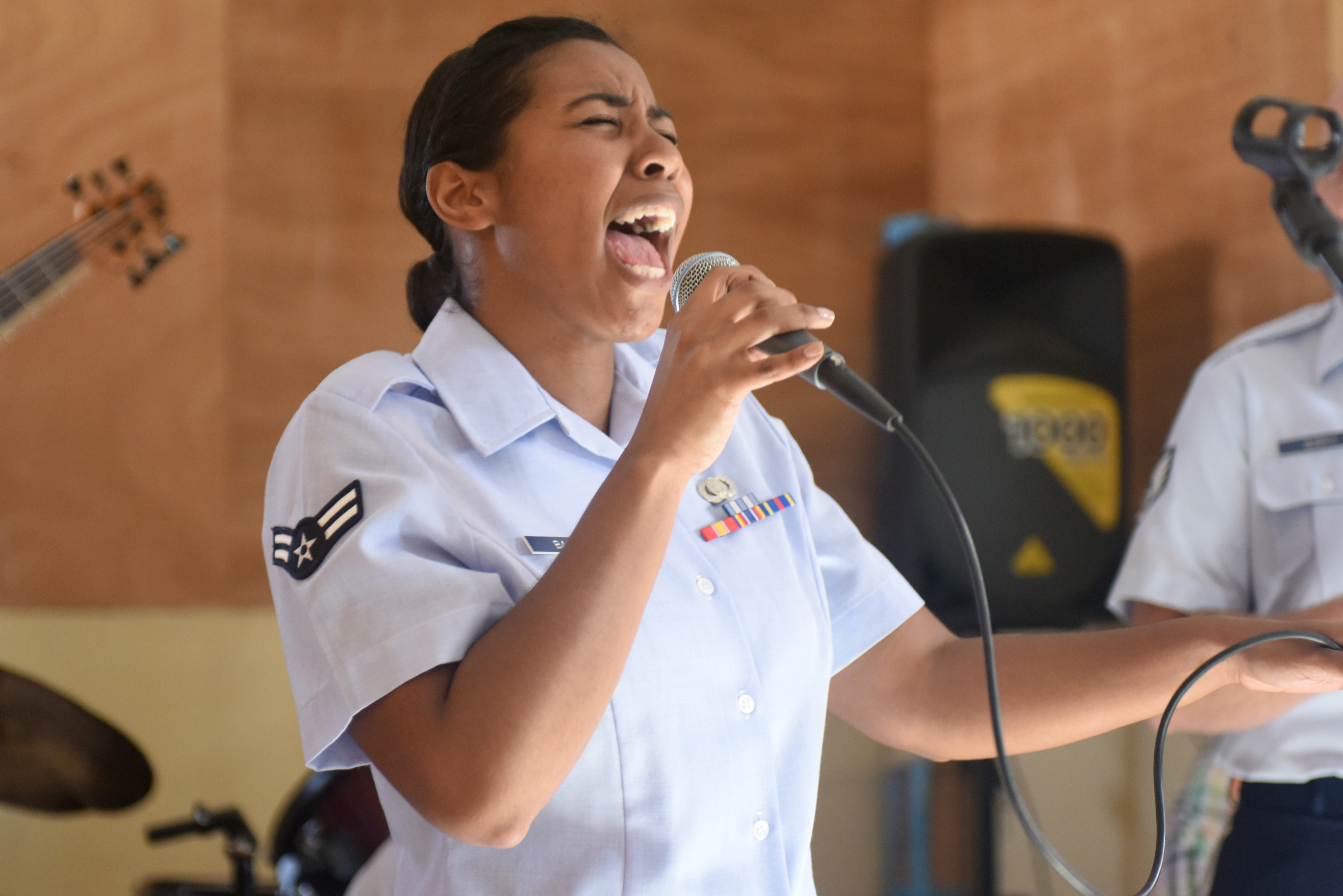 6 photos: USAFE Band rocks out with Senegalese music students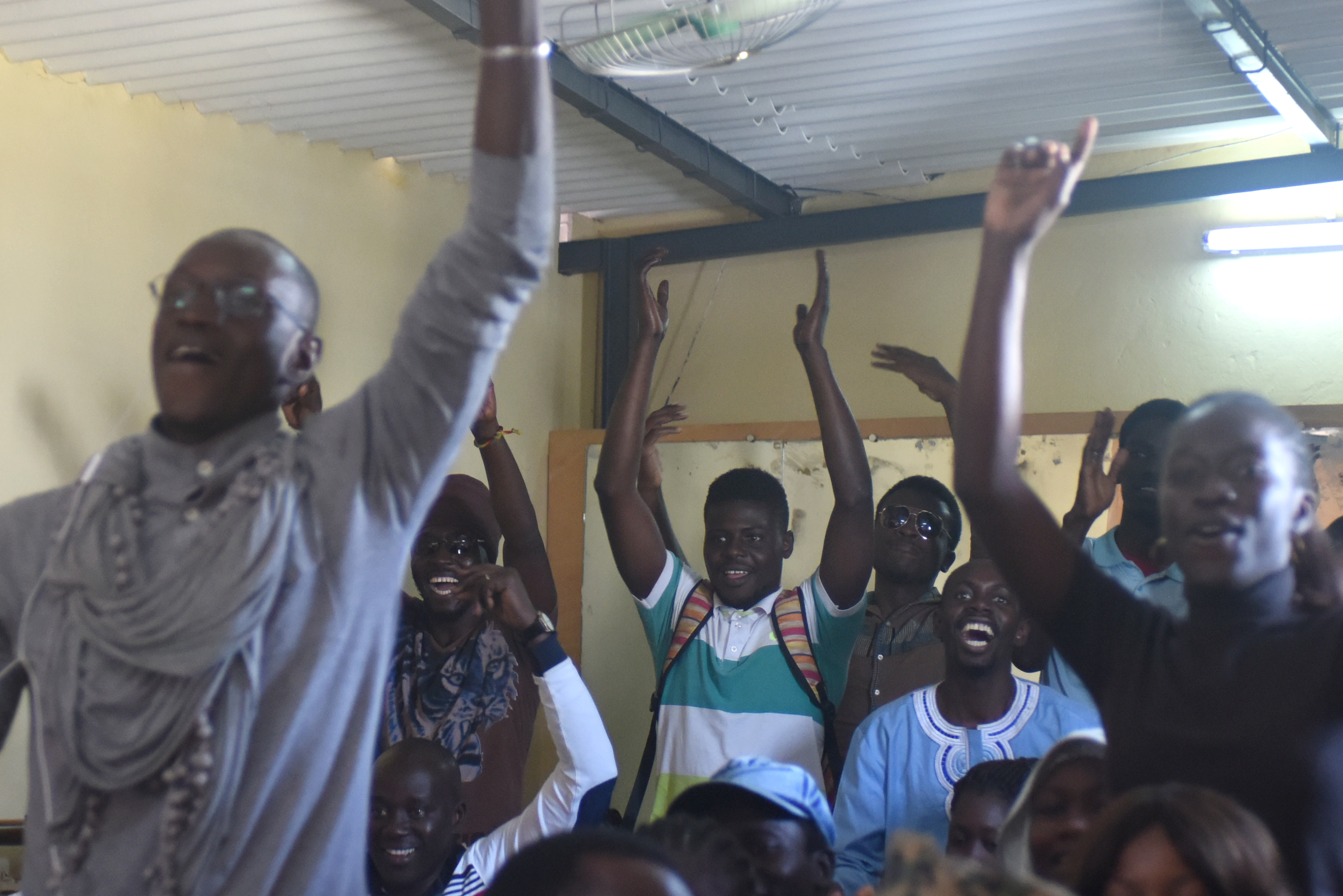 6 photos: USAFE Band rocks out with Senegalese music students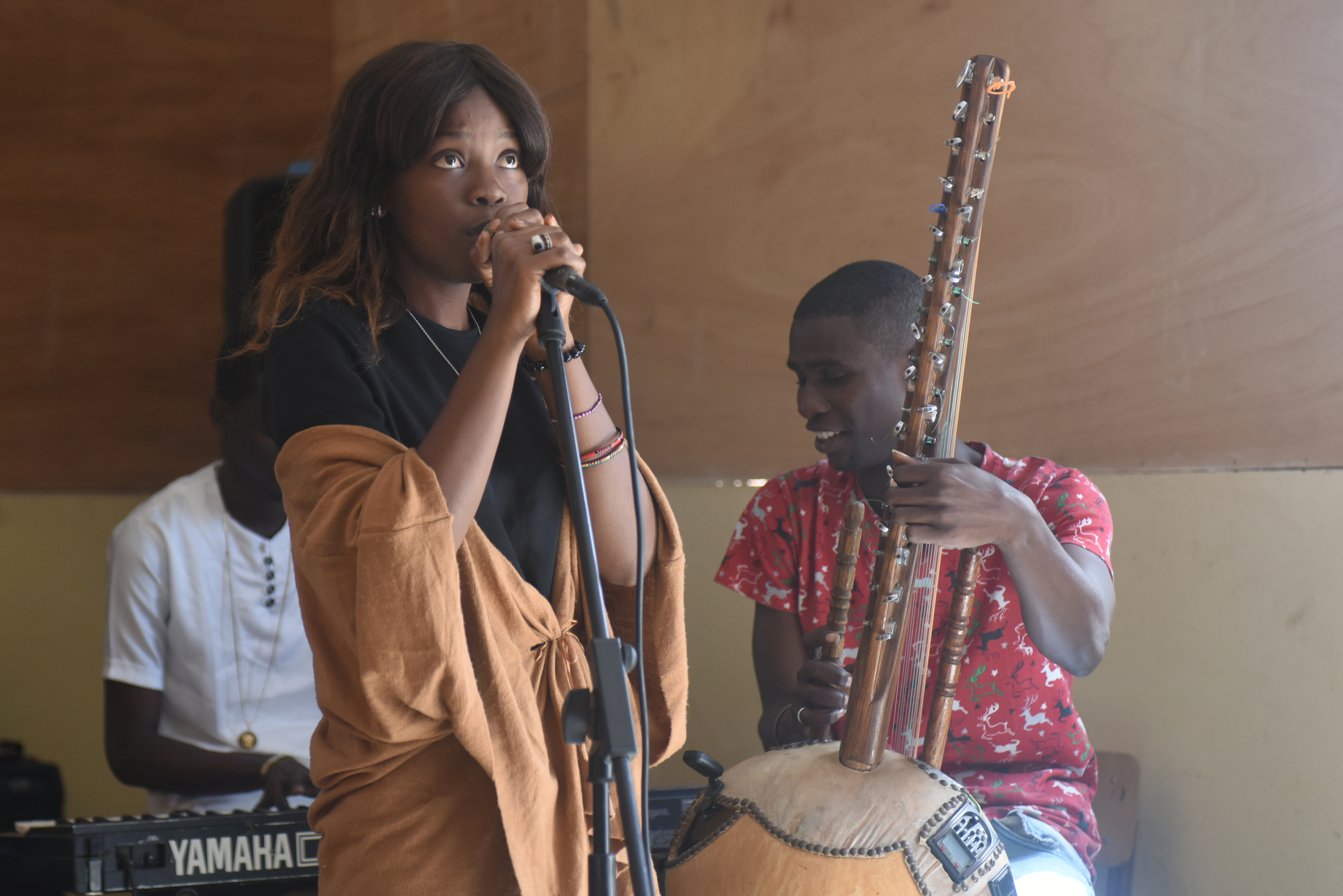 6 photos: USAFE Band rocks out with Senegalese music students
6 photos: USAFE Band rocks out with Senegalese music students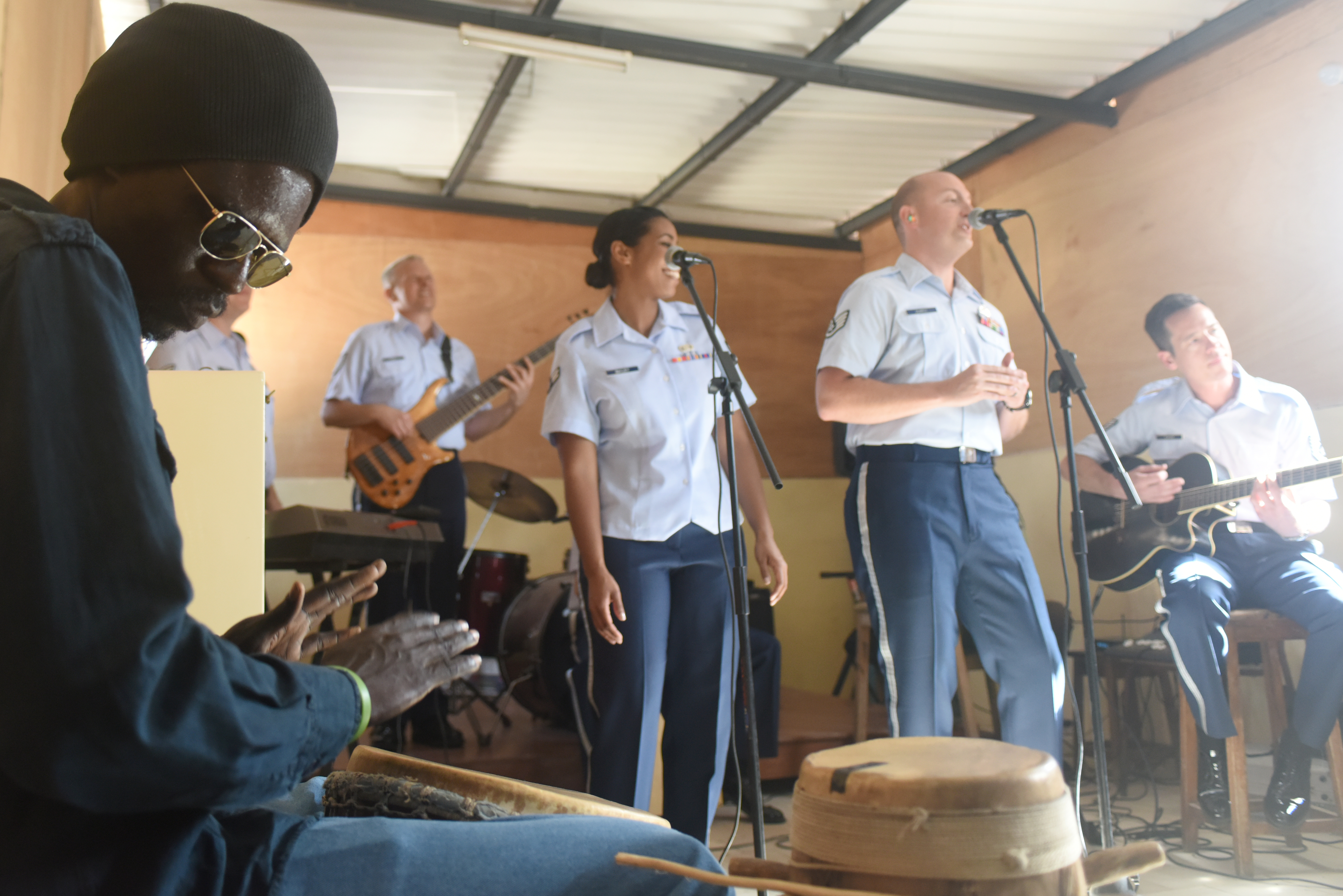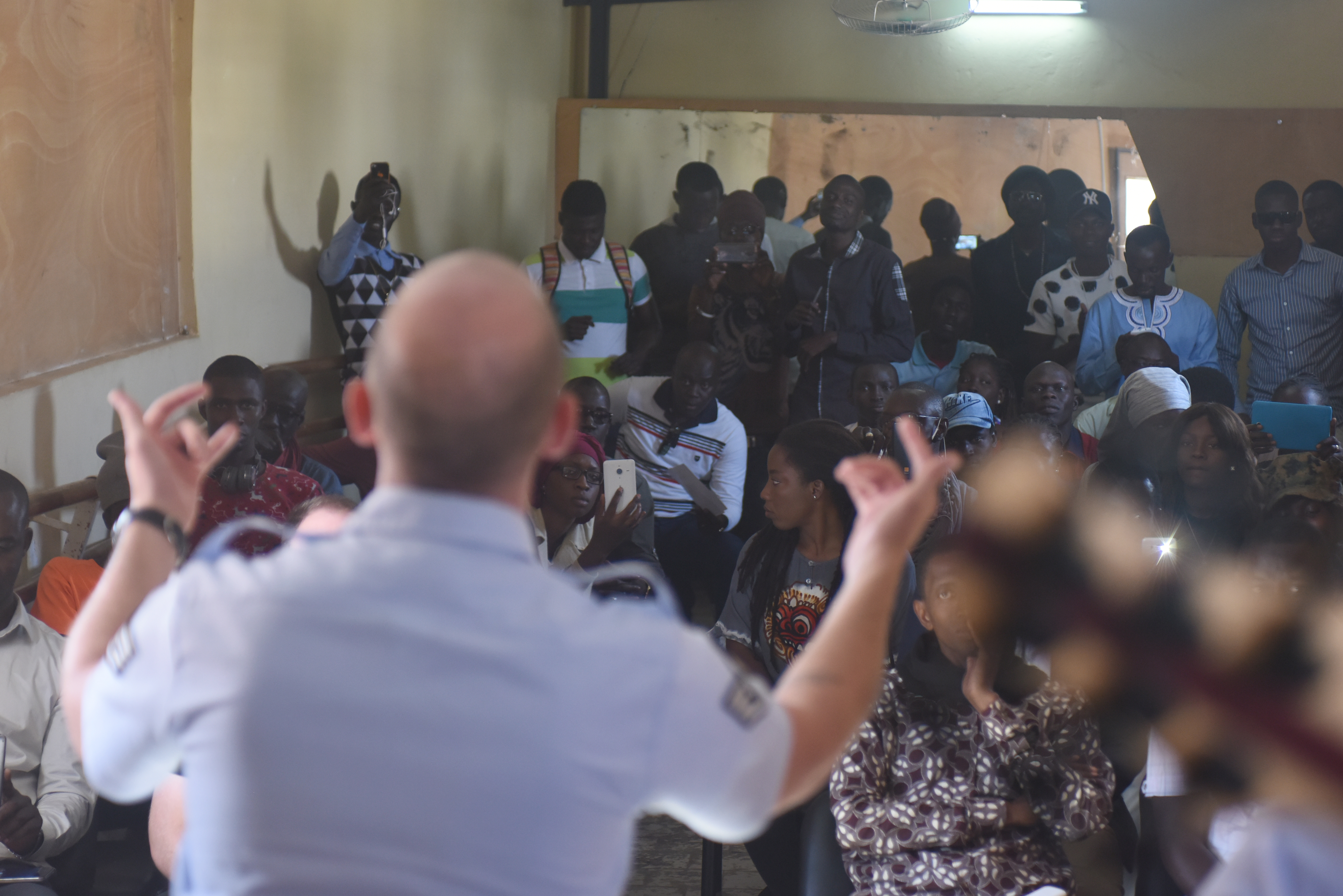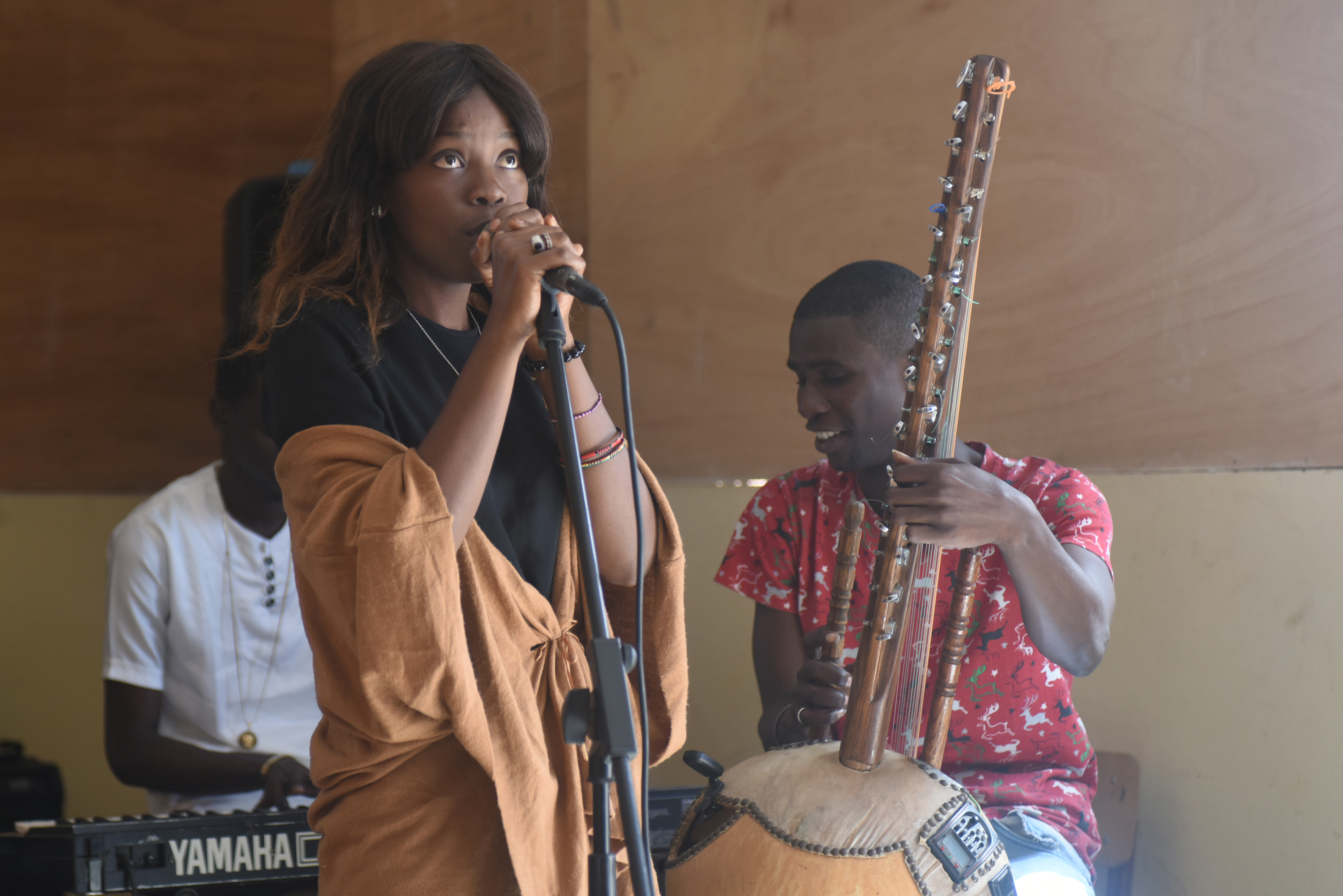 DAKAR, Senegal -- Music transcends both differences in culture and language barriers. The U.S. Air Forces in Europe Band shared their love of music with students attending the National School of the Arts in Dakar, Senegal, March 21.
The students put on a show for the visiting band members, and after the USAFE Band returned the favor.
"I love world music, so listening to them play their cultural music was a lot of fun," said Tech. Sgt. Johnny Kukan, USAFE Band guitarist. "I think they enjoyed our music, they were really familiar with a lof the the songs we played."
During some of the later songs the USAFE Band performed, students were invited to join them on stage and play along.
"The color that they added to the music we were playing is something we don't often get, that we can't get anywhere else," said Tech. Sgt. Joseph Witt, USAFE Band bass guitarist. "We get a better understanding of being community members and we really start to see that we are part of a global community in music."
The school visit was just one of the many community outreach performances by the band, who are here to support African Partnership Flight Senegal, which is U.S. Air Forces in Africa's premier security cooperation program with African partner nations to improve professional military aviation knowledge and skills.
"Our role is partnership building and getting out in the community and building relationships between the U.S. and the Senegalese," said Kukan. "It helps us to communicate when we're interacting through music."
The USAFE Band's last performance is scheduled for March 23, during the closing ceremony of APF.