4 photos: AFRICOM J8 holds annual Resources and Assessments Conference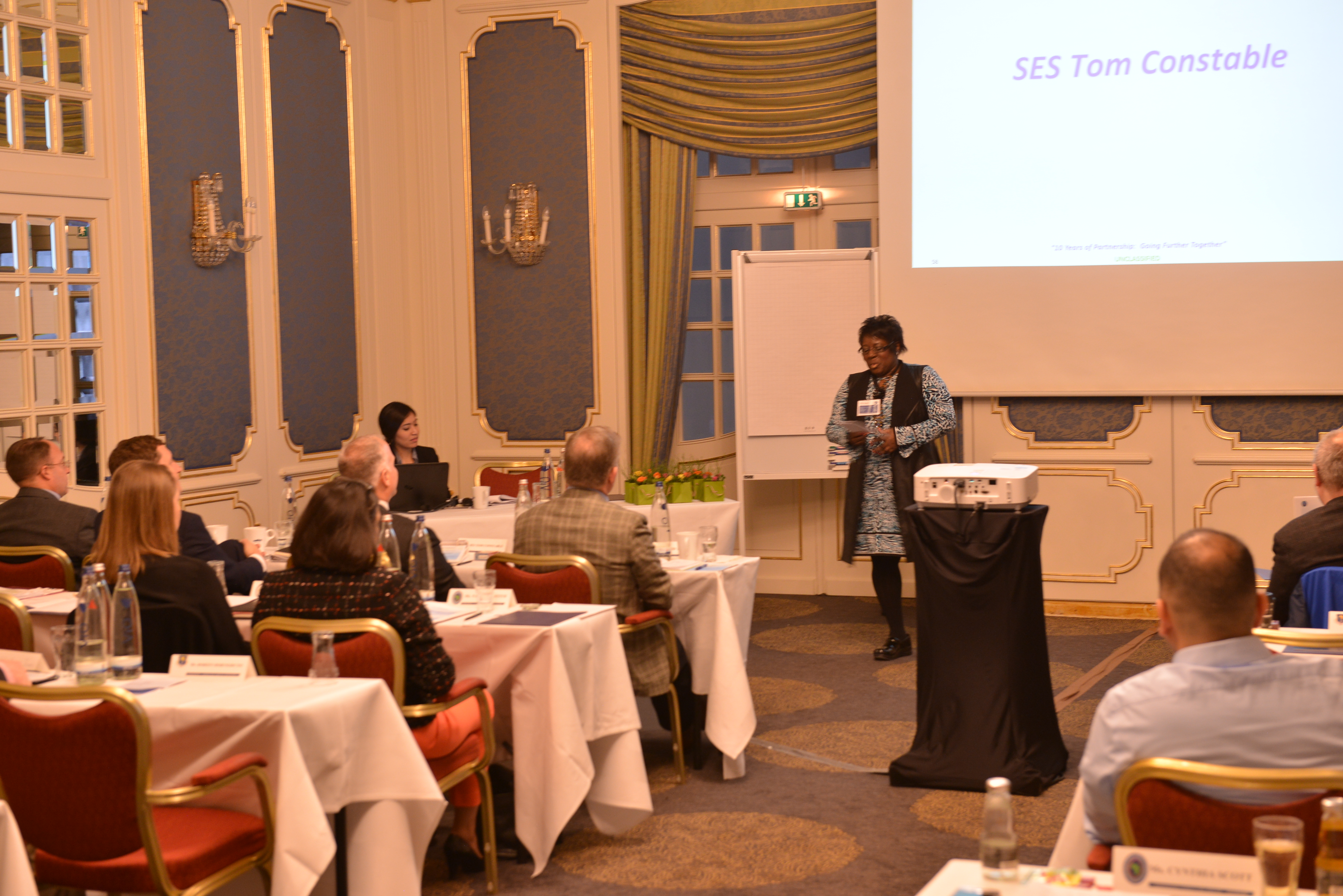 4 photos: AFRICOM J8 holds annual Resources and Assessments Conference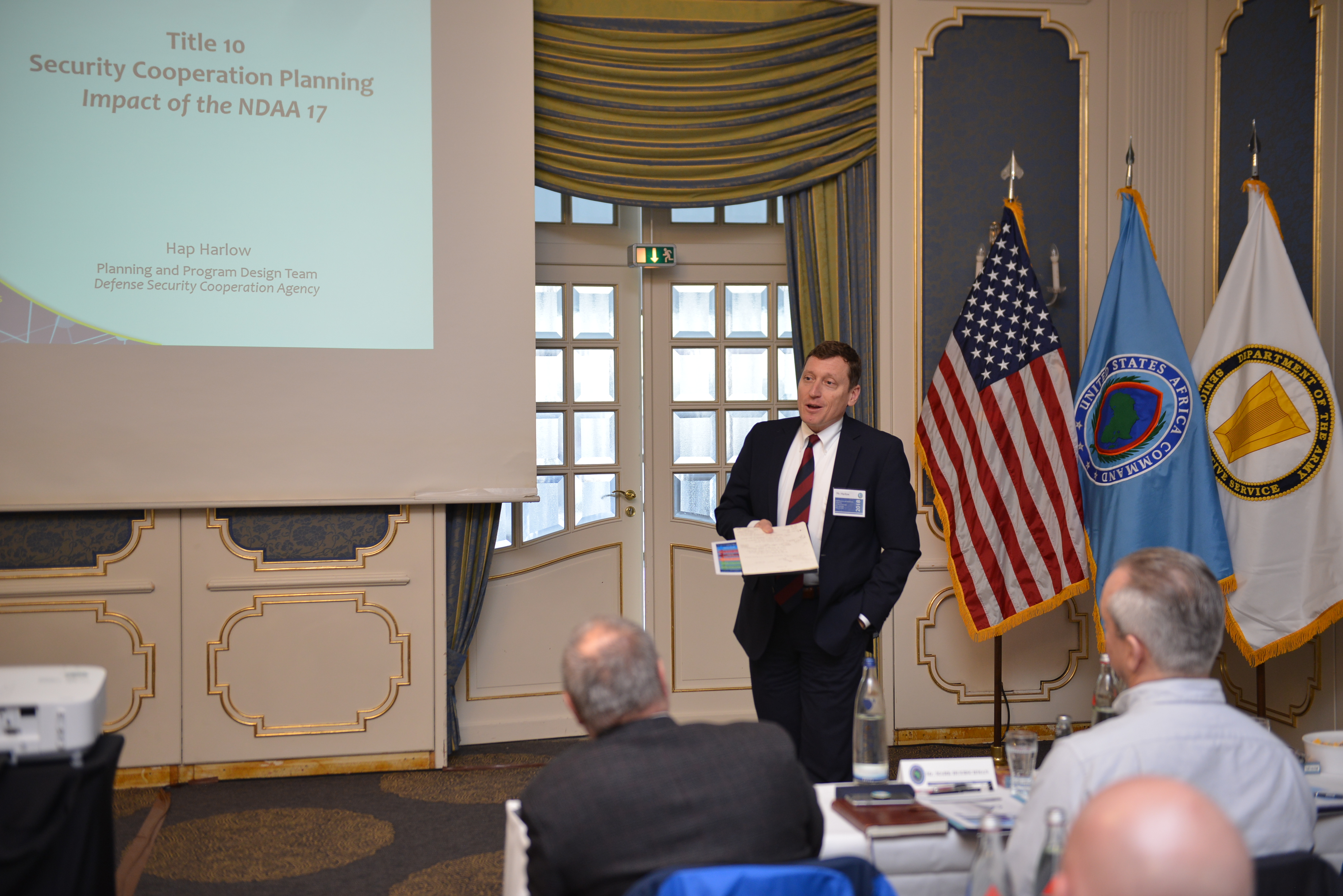 4 photos: AFRICOM J8 holds annual Resources and Assessments Conference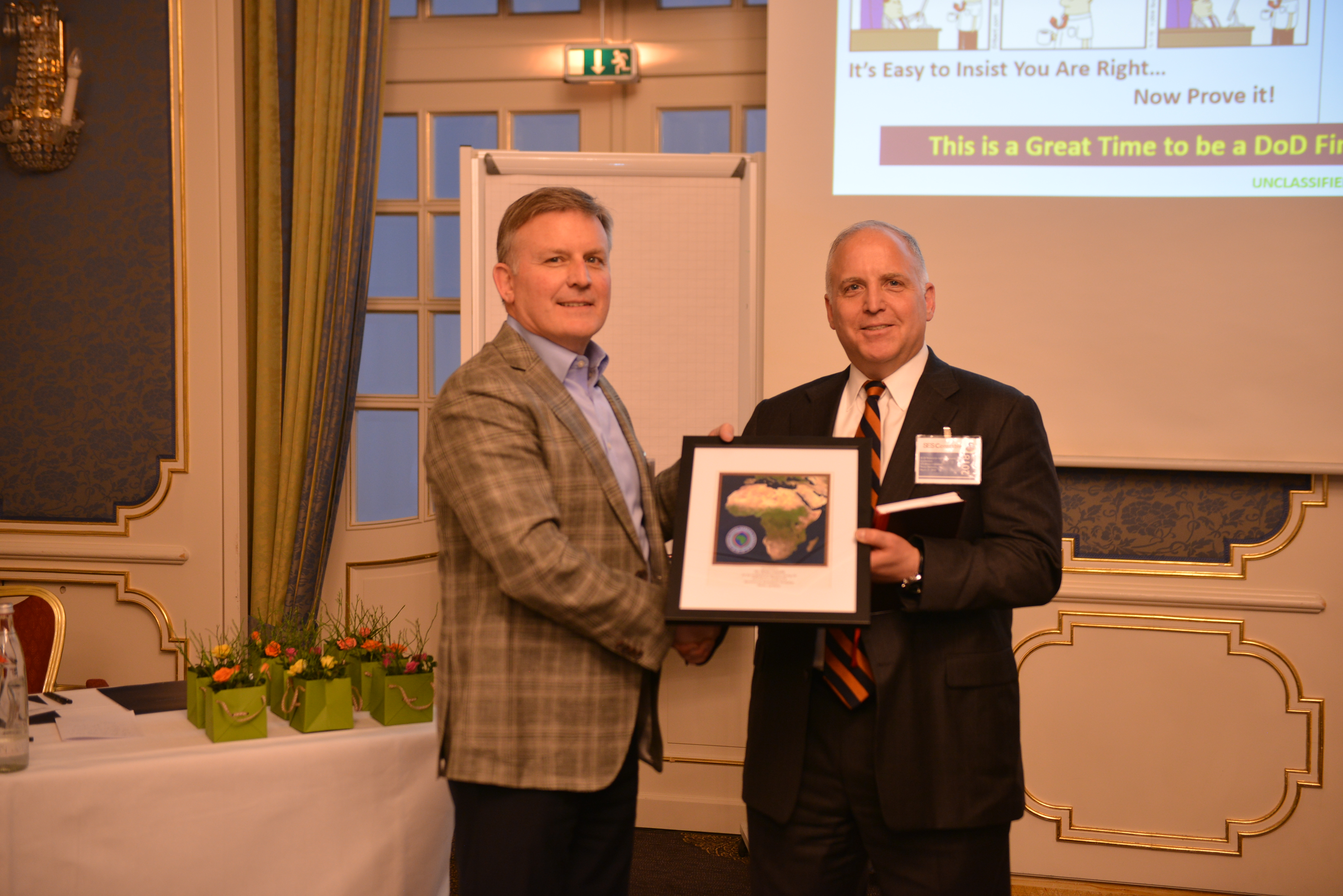 4 photos: AFRICOM J8 holds annual Resources and Assessments Conference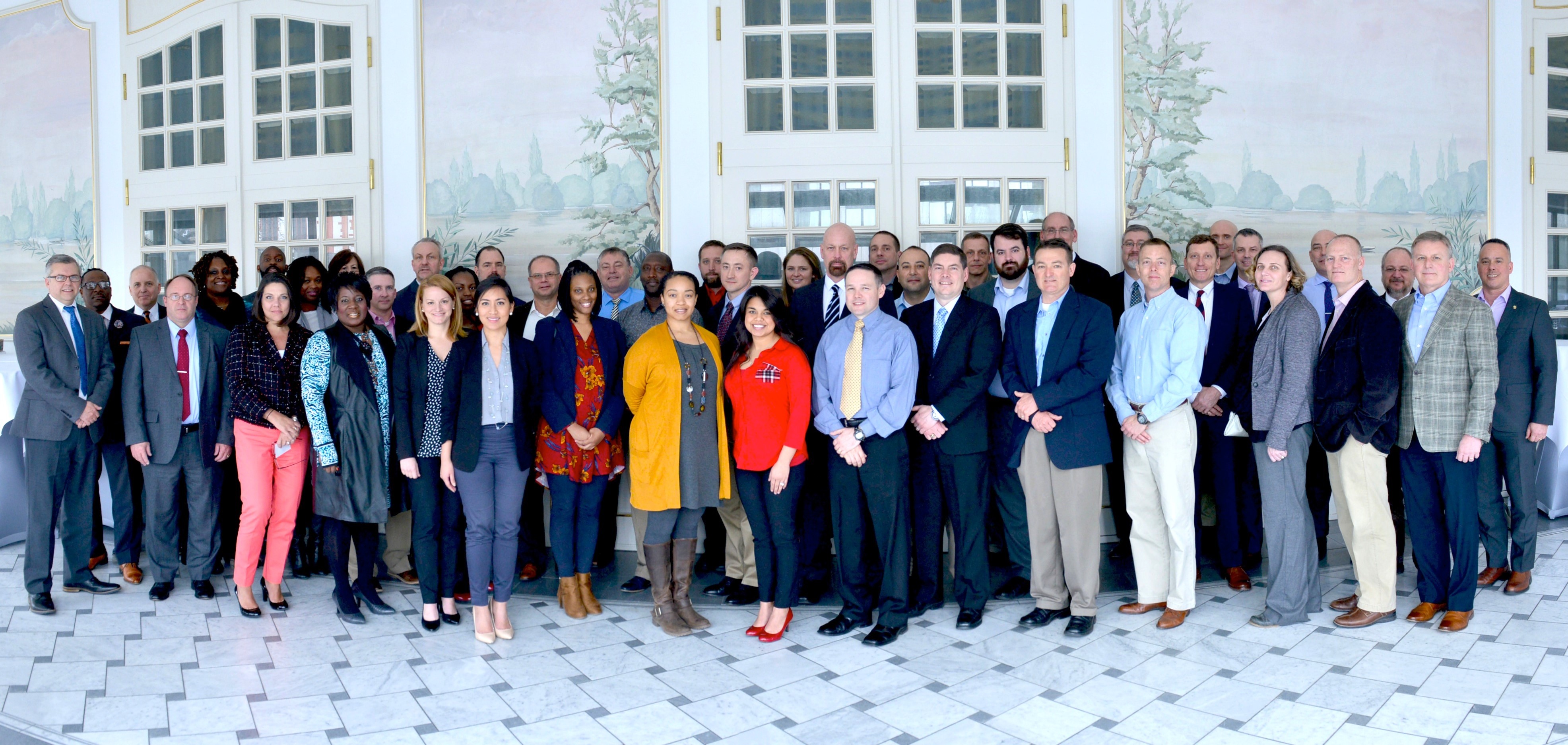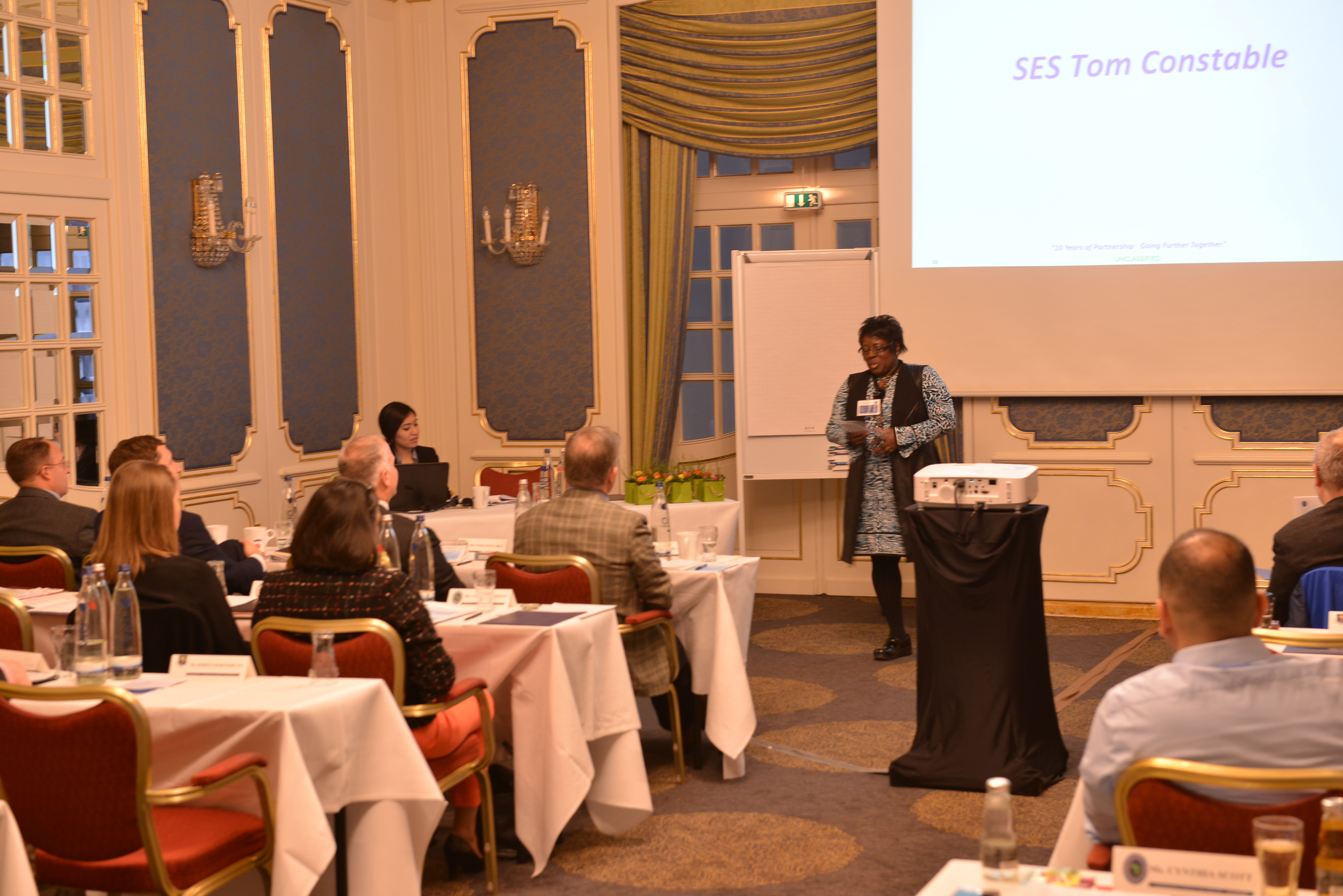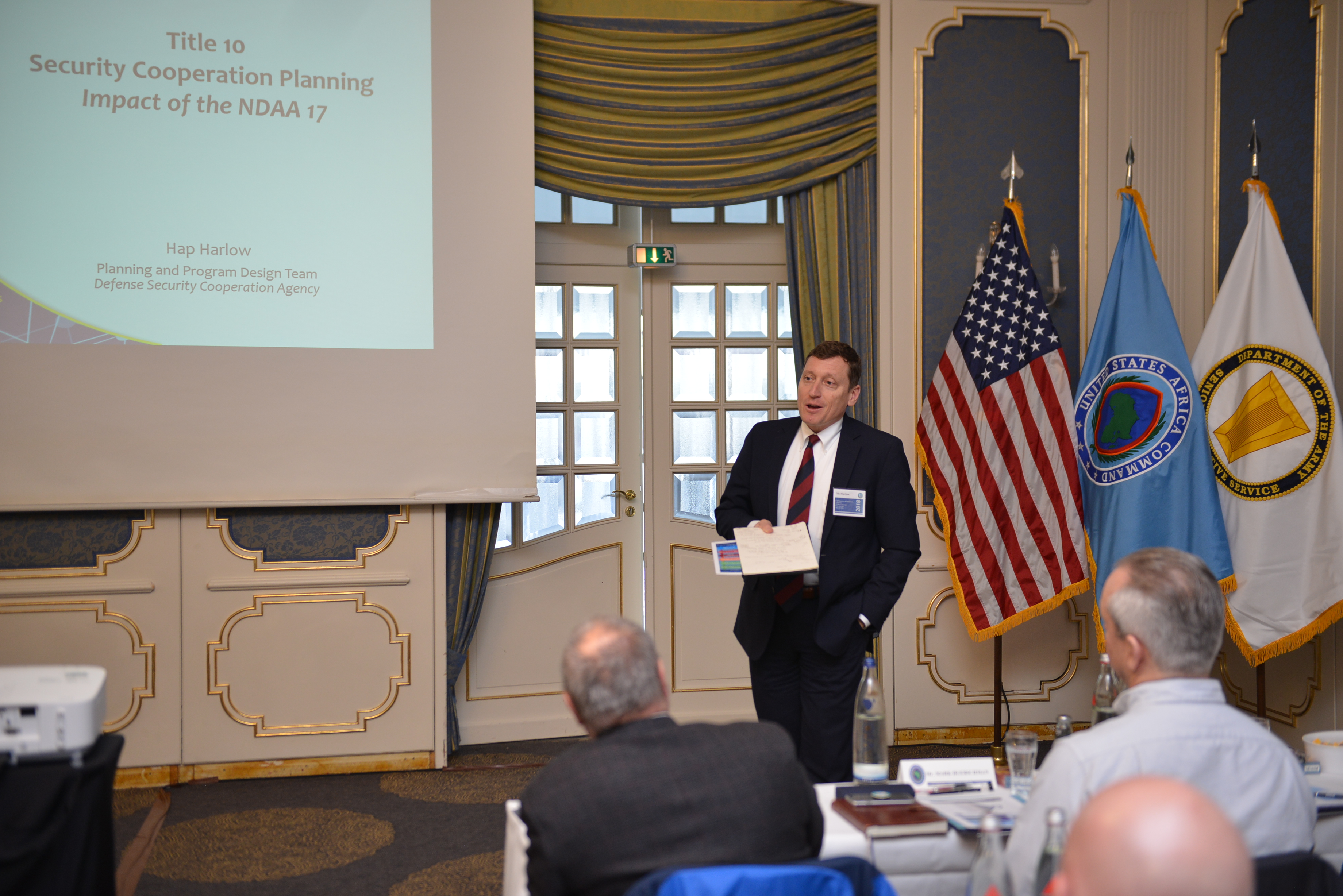 STUTTGART, Germany – U.S. Africa Command hosted a Resources and Assessments Workshop, March 27, 2018, in Mainz, Germany.
Led by the AFRICOM Directorate of Resources and Assessments, or J8, the theme of the event was "Shaping the Future."
Topics of discussion included programming and budget review, integrated priority list process, strategic assessments, science and technology, and security cooperation authorizations, fund allocations, future posture of U.S. forces in Africa, and how to align efforts with the new national defense strategy.
"The question is what do we do from today forward in light of the new national defense strategy, the increased budgets, and the additional scrutiny on building partner capacity and assessment monitoring," said David Thiede, director, AFRICOM J8, "but it's also about relationships. We also discuss challenges in the theater and theater strategy, to include component concerns."
Representatives from AFRICOM directorates participated in the one-day workshop as well as military and civilian leaders from headquarters, AFRICOM, U.S. Army Africa, U.S Air Force Africa, U.S. Naval Forces Africa, U.S. Marine Forces Africa, Special Operations Command Africa, and Combined Joint Task Force – Horn of Africa.
"We have to think about how we must shape our organization from the J8 perspective, but also for our partners in the J2, J3, J4, J5, and other directorates," said Thiede.
"We're discussing how to be even better stewards of taxpayers dollars and how to better advocate for and facilitate our components with getting resources and money they need to do missions they're tasked with in accordance with the current national defense strategy," said Larry Shoaf, program analyst, AFRICOM J8.
The National Defense Strategy, announced Jan. 18, is aimed at restoring America's competitive military advantage to deter rival nations/ factions from challenging the United States, according to the DoD website.
Guest speaker, Hap Harlow, AFRICOM portfolio manager for ESCA title 10 security cooperation programs, planning and program design team, Defense Security Cooperation Agency, spoke about FY17 security cooperation reforms.
"This community who traditionally doesn't deal with security cooperation is going to begin to see it because the security cooperation budget has entered their swim lane," Harlow said. "These reforms present a great opportunity for the command. They have not trickled down to the combatant commands yet for direct interaction, but the reforms will soon come down soon for combatant command interaction."
The following guest speaker, Tom Constable, associate director of military operations, Office of the Under Secretary of Defense - Comptroller, spoke about the task of getting funds appropriated to fund the combatant command.
"The resource directors and comptrollers are the ones who must turn to their commanders and say 'we'll make it happen', legally, auditable, and on time to have the desired effects," said Constable.
The conference proved beneficial to many attendees, to include Jimmy Scherode, budget analyst, AFRICOM J8.
"When the command comes up with plans and ideas, I'm one of many budget analysts who helps execute the money to get that plan to fruition," said Scherode "The conference was very informative and gave me more insight, and how the little bit that I do from my level as a budget executioner."
AFRICOM J8 is planning for another fiscal workshop in the future as it continues its mission of working toward a safe, stable, and prosperous Africa.