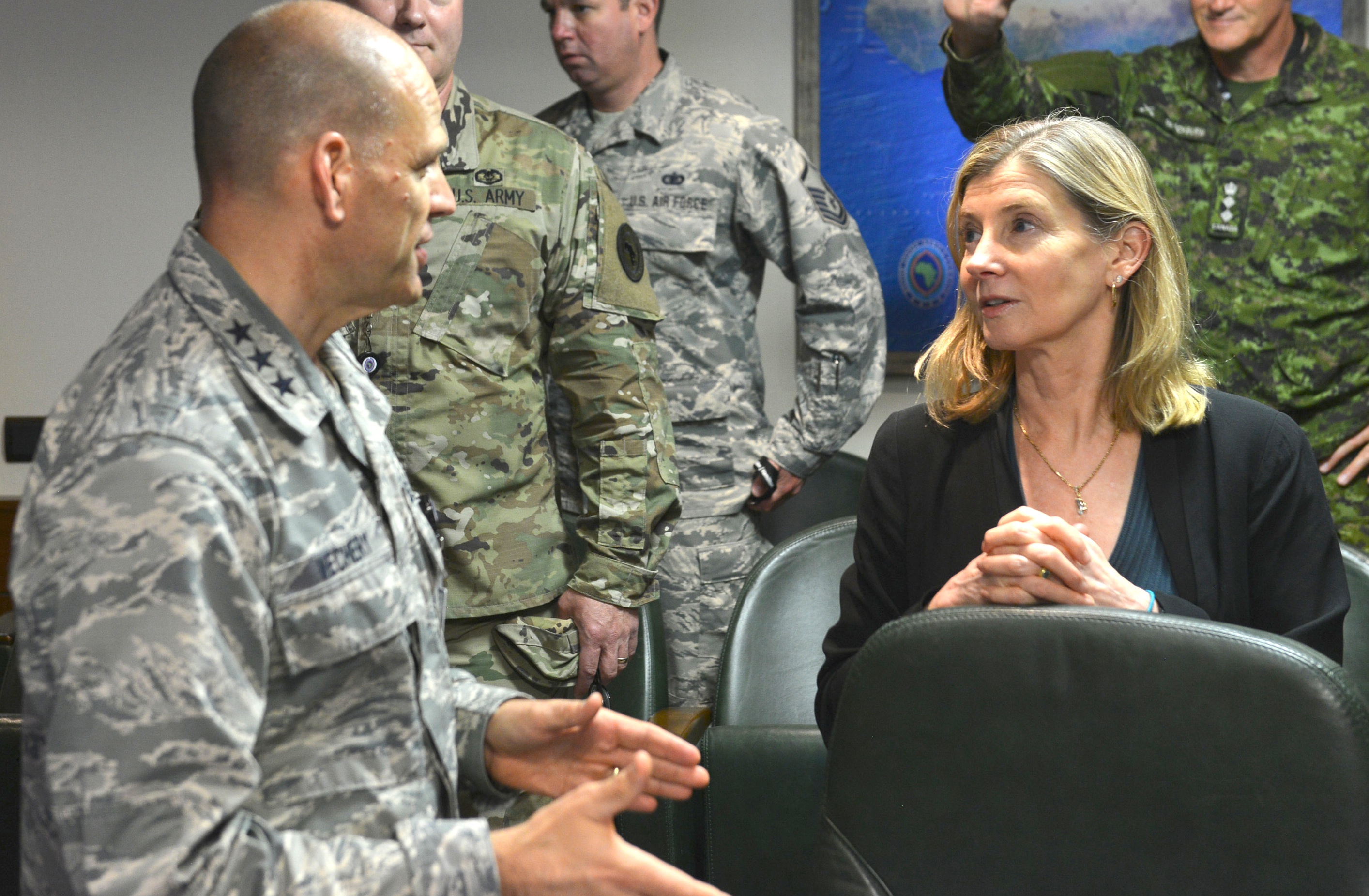 7 photos: USIP President Visits AFRICOM; discussed conflict resolution in Africa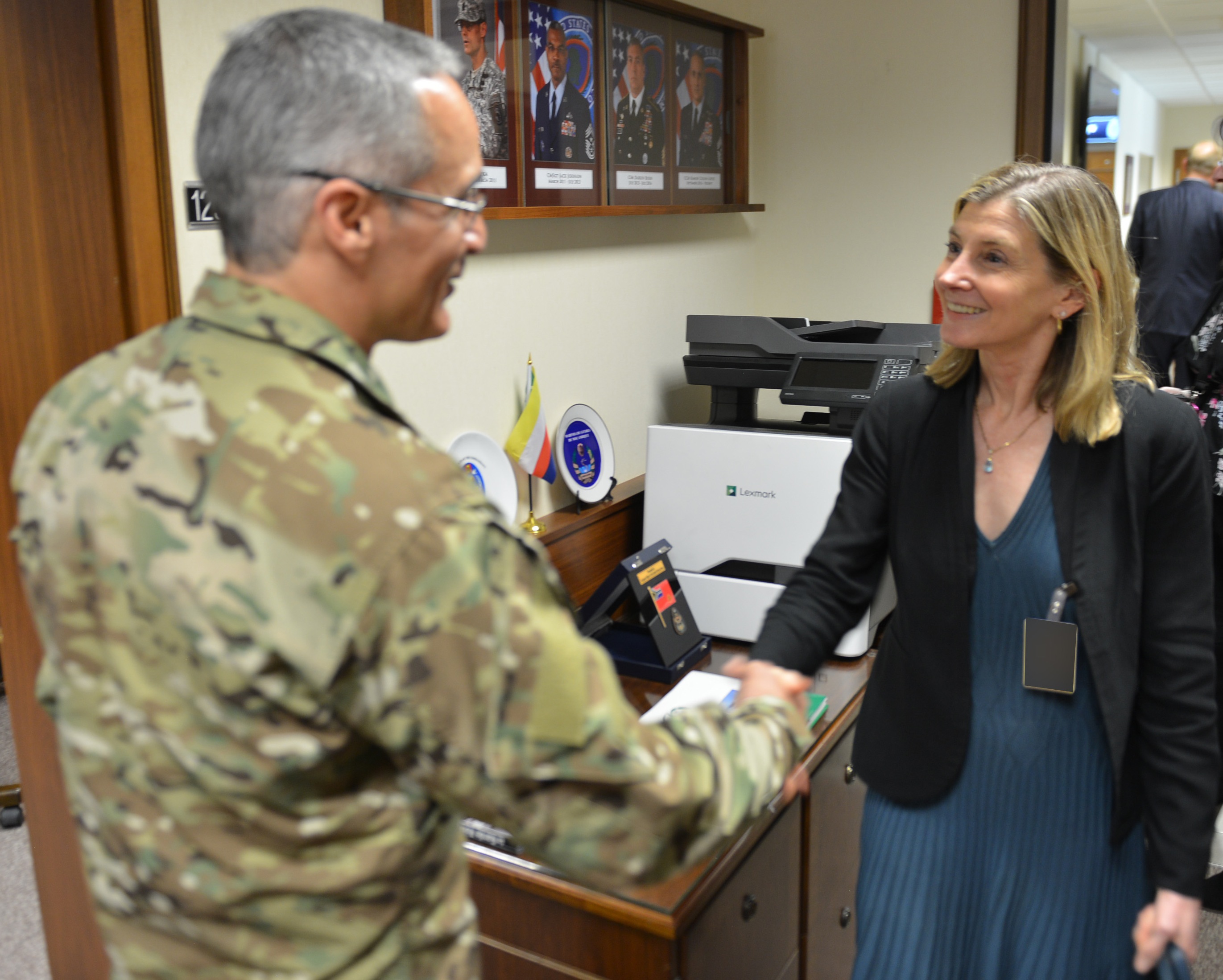 7 photos: USIP President Visits AFRICOM; discussed conflict resolution in Africa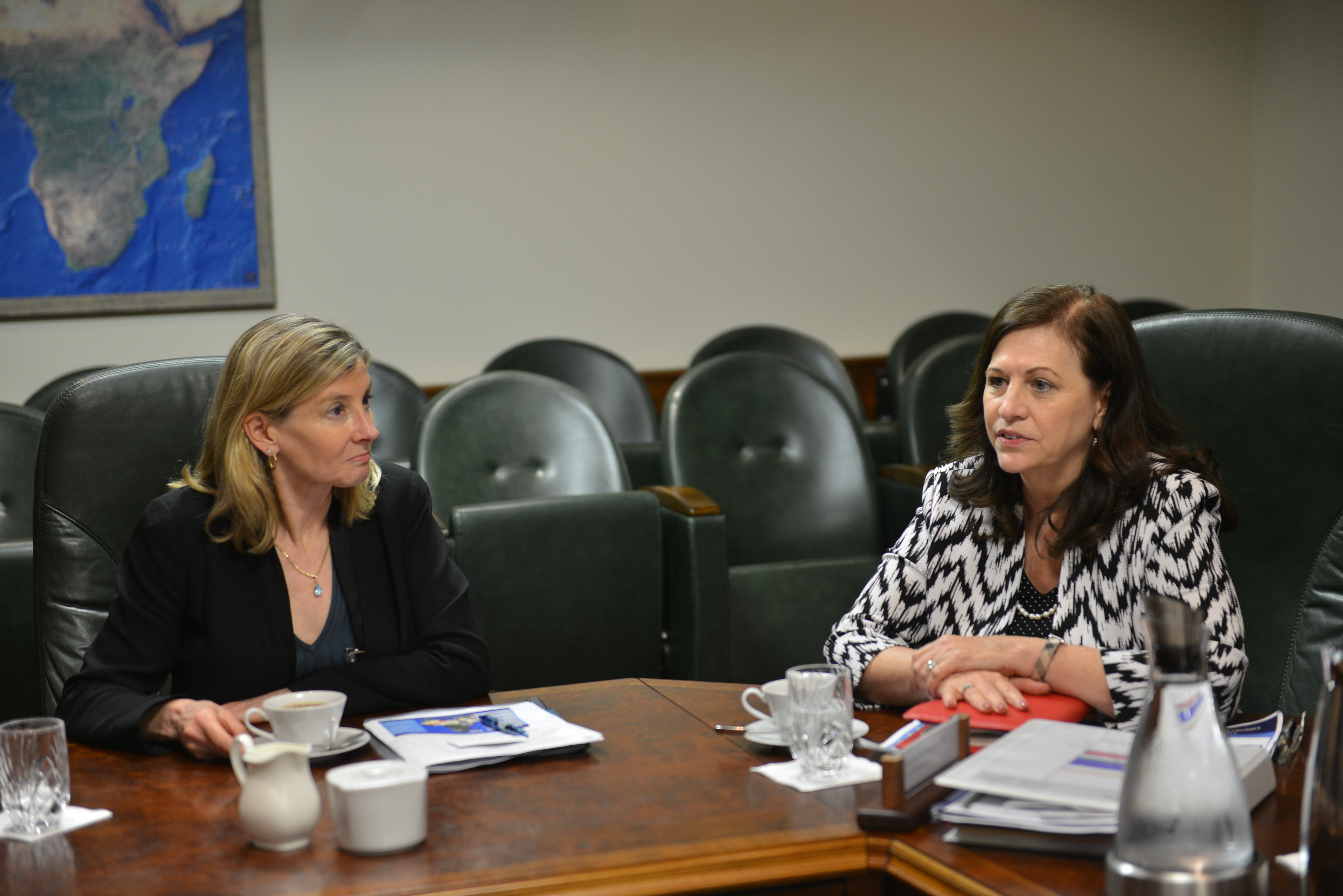 7 photos: USIP President Visits AFRICOM; discussed conflict resolution in Africa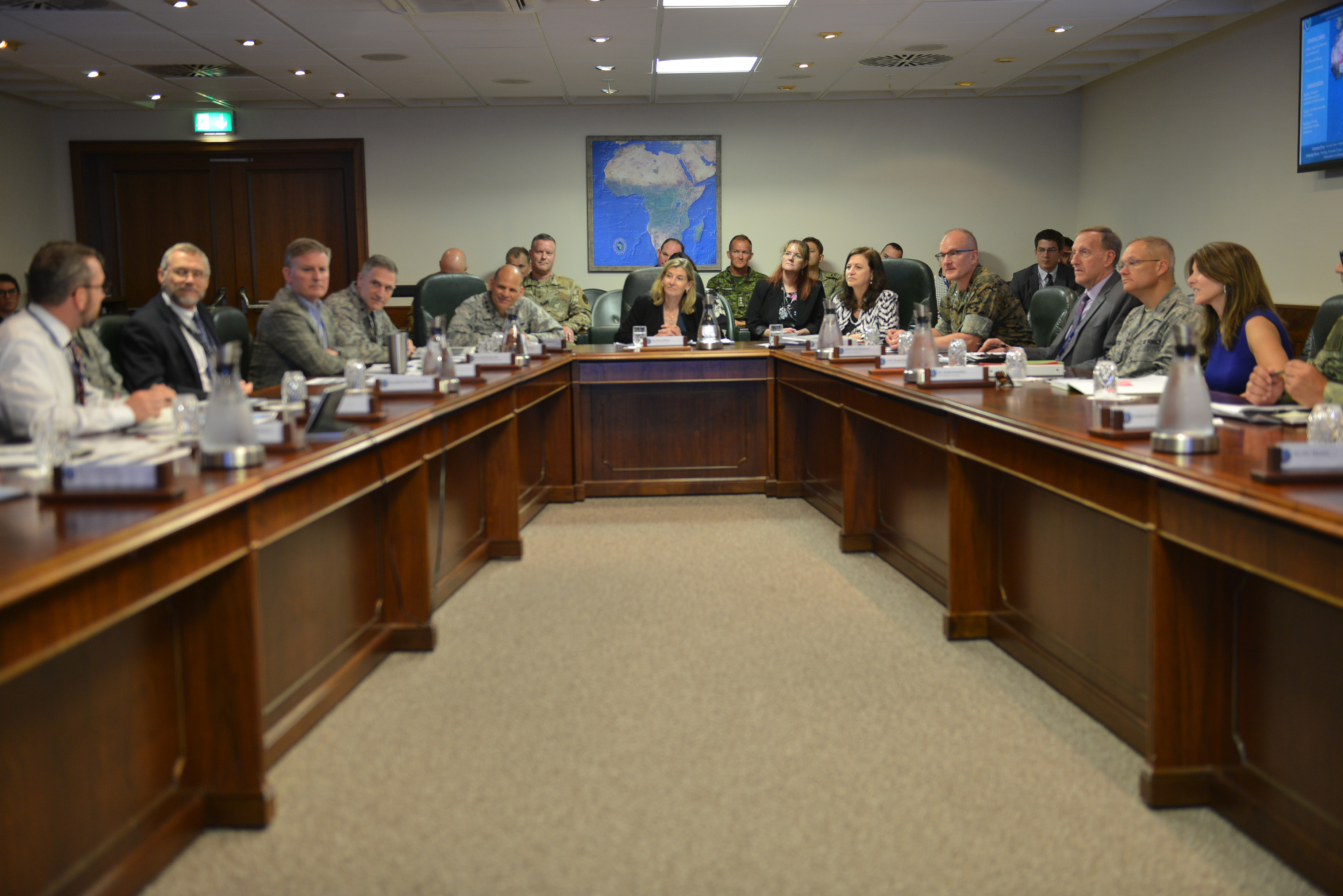 7 photos: USIP President Visits AFRICOM; discussed conflict resolution in Africa
7 photos: USIP President Visits AFRICOM; discussed conflict resolution in Africa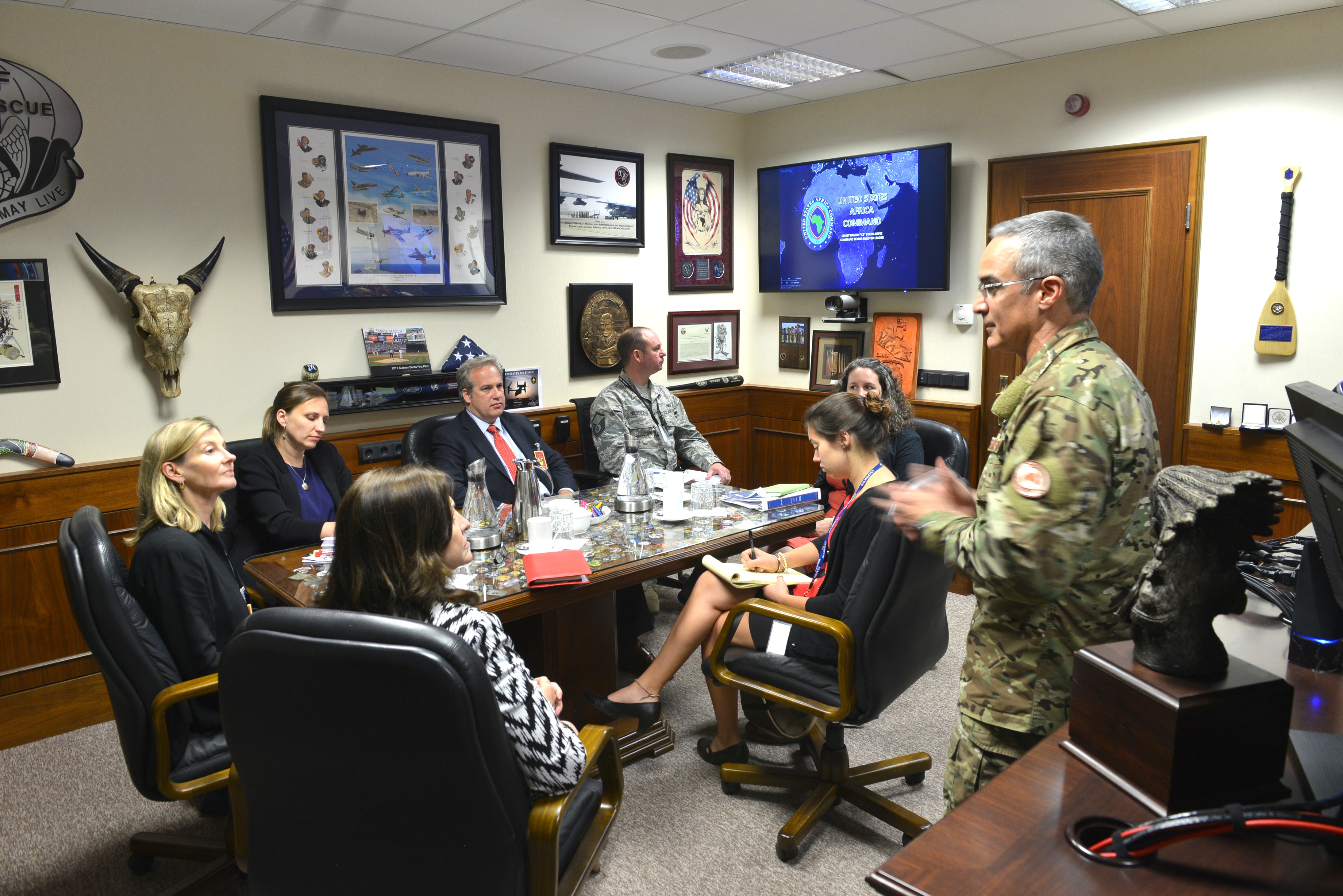 7 photos: USIP President Visits AFRICOM; discussed conflict resolution in Africa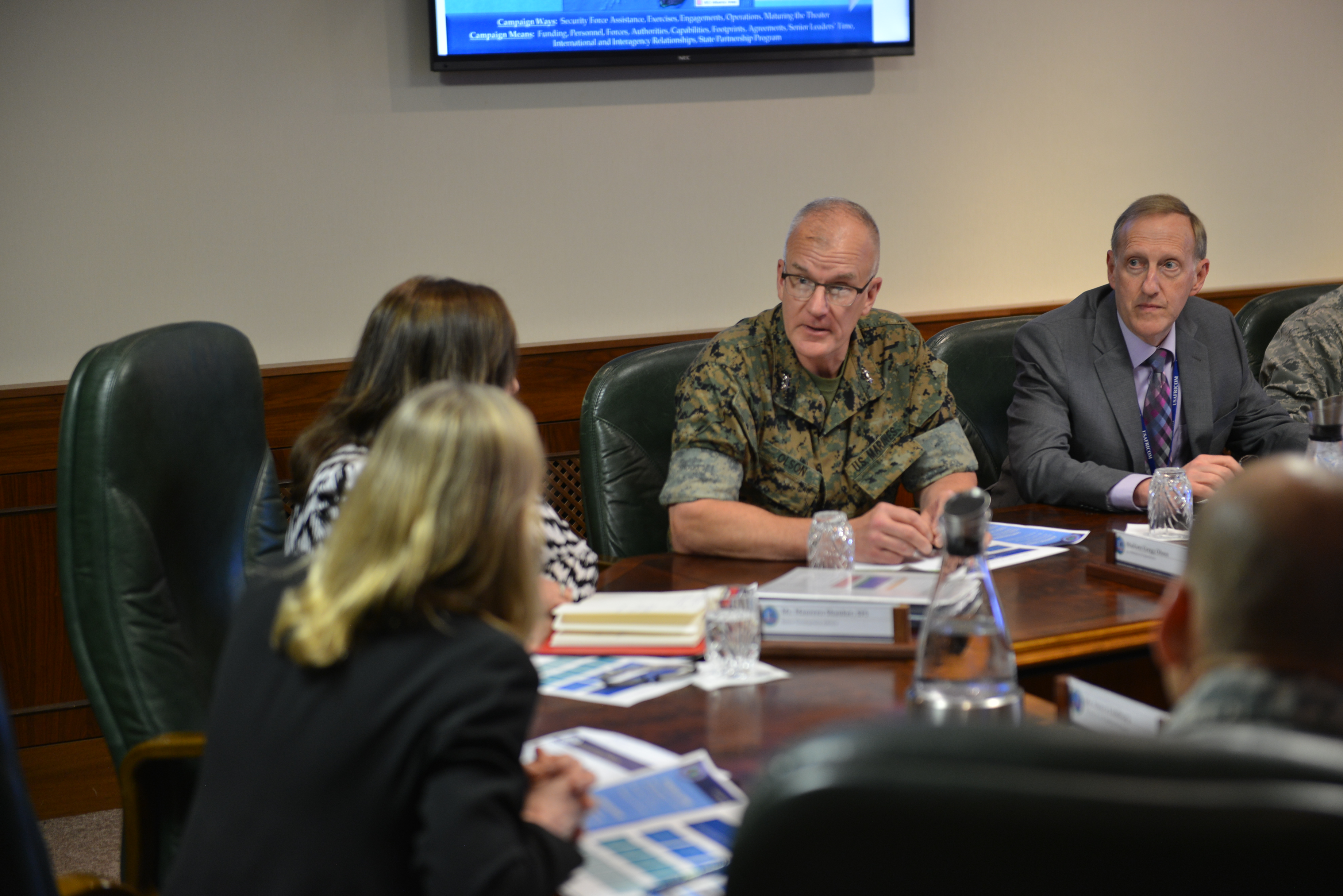 7 photos: USIP President Visits AFRICOM; discussed conflict resolution in Africa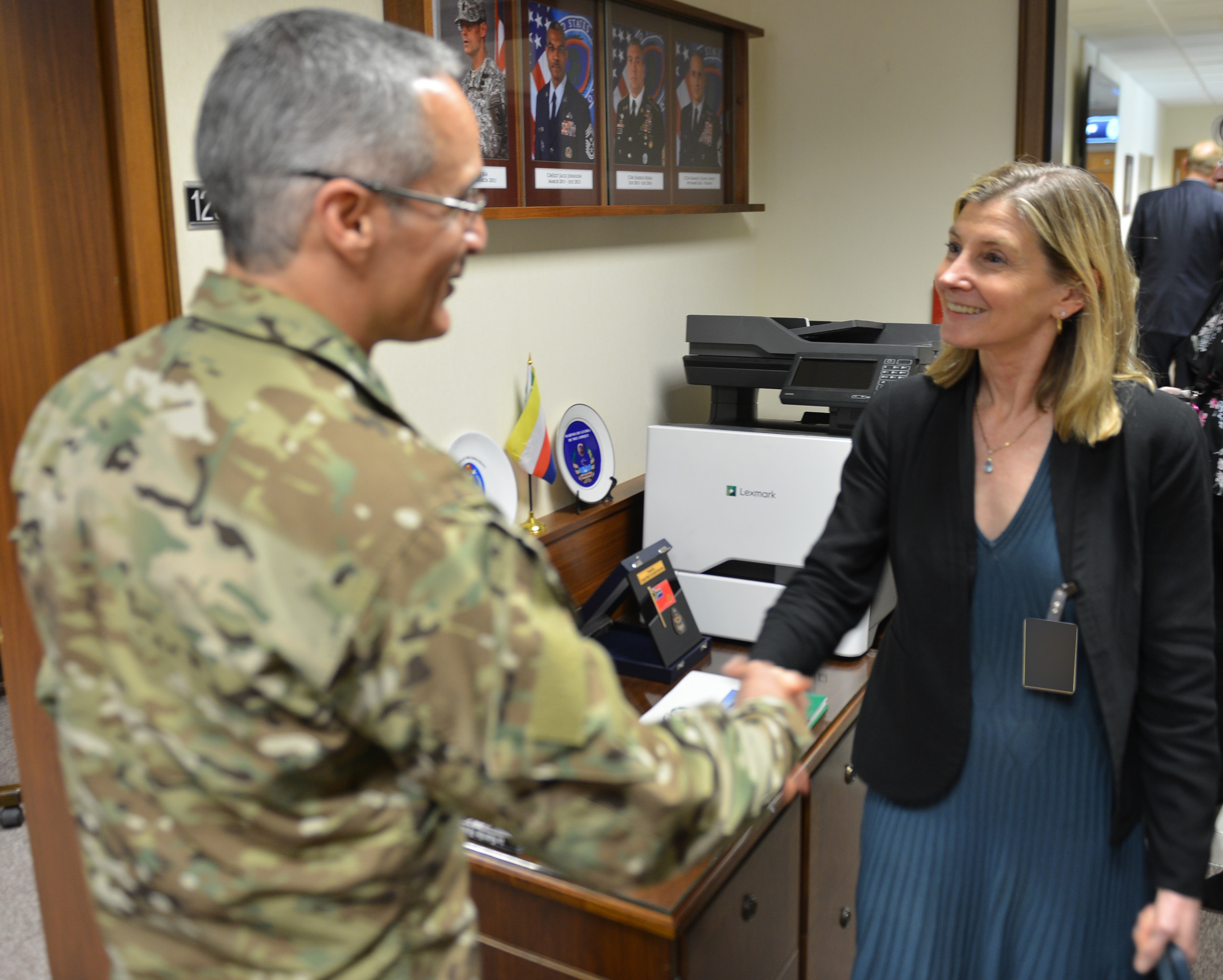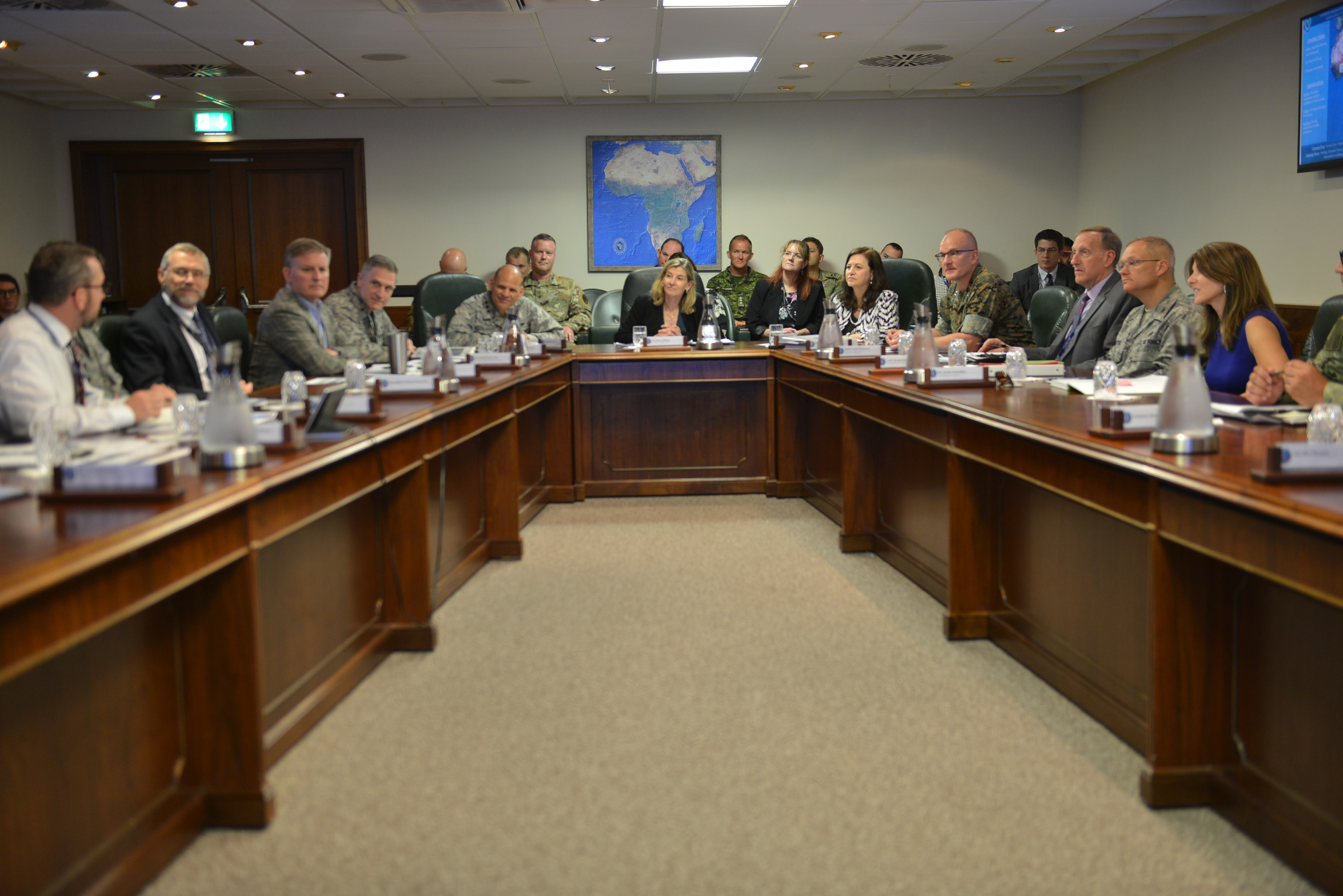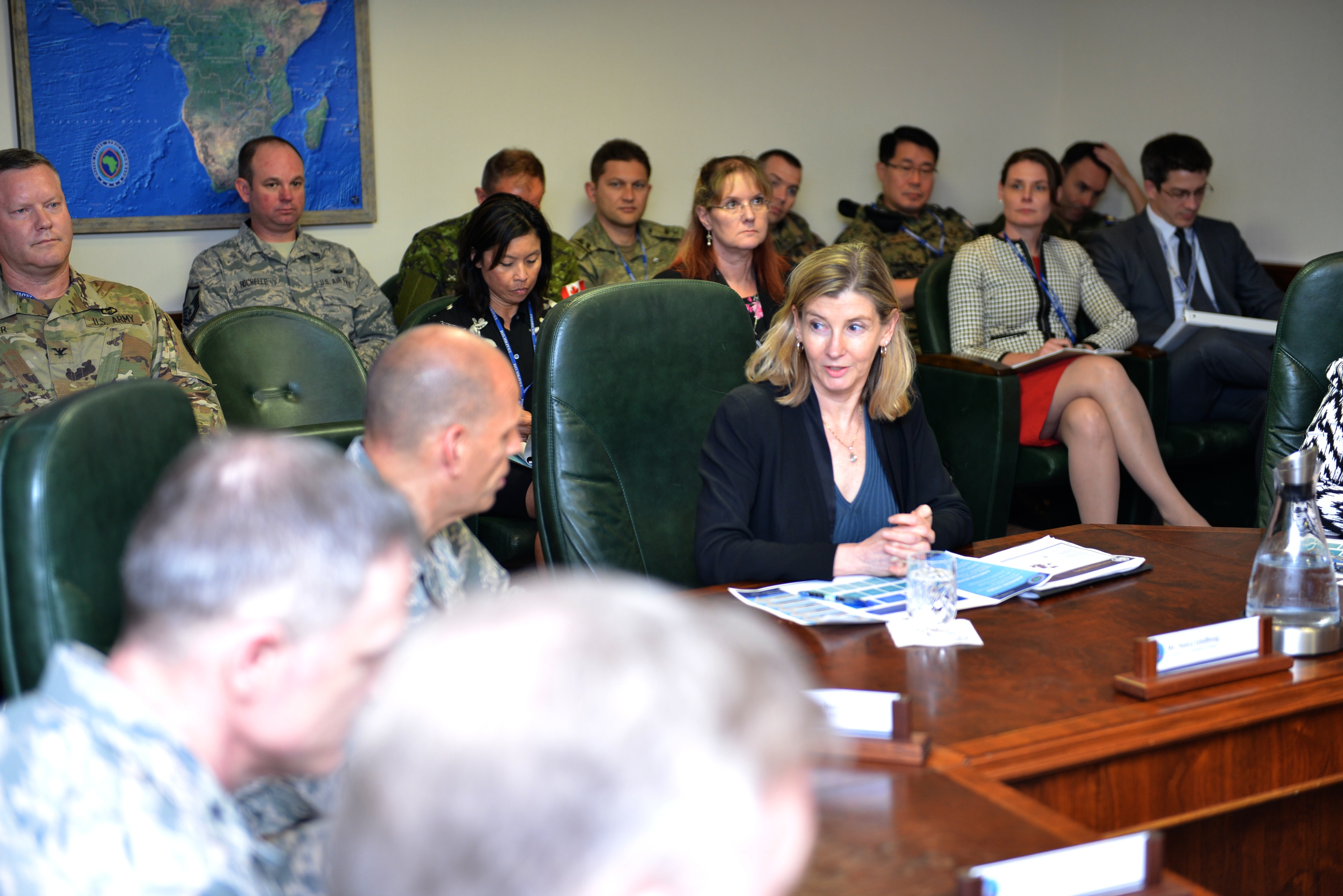 STUTTGART, Germany – The United States Institute of Peace President, Nancy Lindborg, visited U.S. Africa Command Headquarters, June 21, 2018.
The purpose of the visit was to meet with AFRICOM leadership to discuss lines of effort leads on potential links between USIP activities and the AFRICOM campaign plan.
The visit started with a USIP briefing and overview, followed by a roundtable discussion led by Air Force Lt. Gen. James Vechery, AFRICOM deputy to the commander for military operations.
Included in the discussion was the topic of African nations increasing and developing their capacity to handle challenges they face.
"There will always be conflict," Lindborg said, "but the question is if they have the tools and structures to manage it so that it doesn't become violent."
Lindborg also mentioned the enhanced capacities and increased potential of certain African governments to mitigate and manage conflicts.
"The USIP Africa team and I had a valuable exchange with Lt. Gen. Vechery and his experts on the conflicts and issues pertinent to peace and stability in Africa and U.S. national security interests," Lindborg said. "The engagement created a solid foundation on which to build a USIP-AFRICOM partnership, an important objective for the Institute."
Following the roundtable discussion, Lindborg met with Maureen Shauket, USAID senior development advisor at AFRICOM. The discussion included ways to enhance and expand partnerships in order to further mitigate conflicts on the continent.
"I see USIP as having a great ability to convene," said Shauket. "For example, during last year's Africa Symposium, USIP showed its capability to bring many entities together to discuss challenges in Africa and AFRICOM's mission set."
USIP has many great contacts and partners and they have the ability to bring people together in a non-partisan way, according to Shauket.
"I think that the yearly Africa Symposium is becoming an important annual summit to keep Washington focused on challenges on the continent," said Lindborg during her discussion with Vechery.
Lindborg also held a meeting with Chief Master Sgt. Ramon Colon-Lopez, AFRICOM senior enlisted leader, to discuss the multi-agency, cross-responsibility engagement method necessary to ensure progress in Africa.
"My duties are centered on being a sensor, synchronizer, and integrator for the command as we continue to build solid relationships across U.S., multi-national, and African domains," said Lopez. "During the meeting, I found that we have a common focus on the instability in Africa as our USIP partners and I look forward to working with them in finding solutions to the very complex problems throughout the continent."
Lindborg expressed appreciation for her visit to AFRICOM headquarters, and anticipation of expanding of the partnership between USIP and the command.
"Building on the Gen. (Thomas) Waldhauser's, (AFRICOM commanding general), visit to USIP last September, this engagement was really advantageous," said Lindborg. "Lt. Gen. Vechery and his staff couldn't have been more welcoming and we look forward to reciprocating in D.C. soon."
"The U.S. Institute of Peace is a valued partner to U.S. Africa command,"
said Lt. Gen. James Vechery, AFRICOM Deputy to the Commander for Military Operations. "As we draw from the institute's experience, research, programing, local networks, and on-the-ground presence in Africa, we seek to enhance our partnership as we work side-by-side to support a safe, secure, and prosperous Africa."