4 photos: 4th Annual ACE Legal Conference held; focused on Law of Armed Conflict & new defense strategy
4 photos: 4th Annual ACE Legal Conference held; focused on Law of Armed Conflict & new defense strategy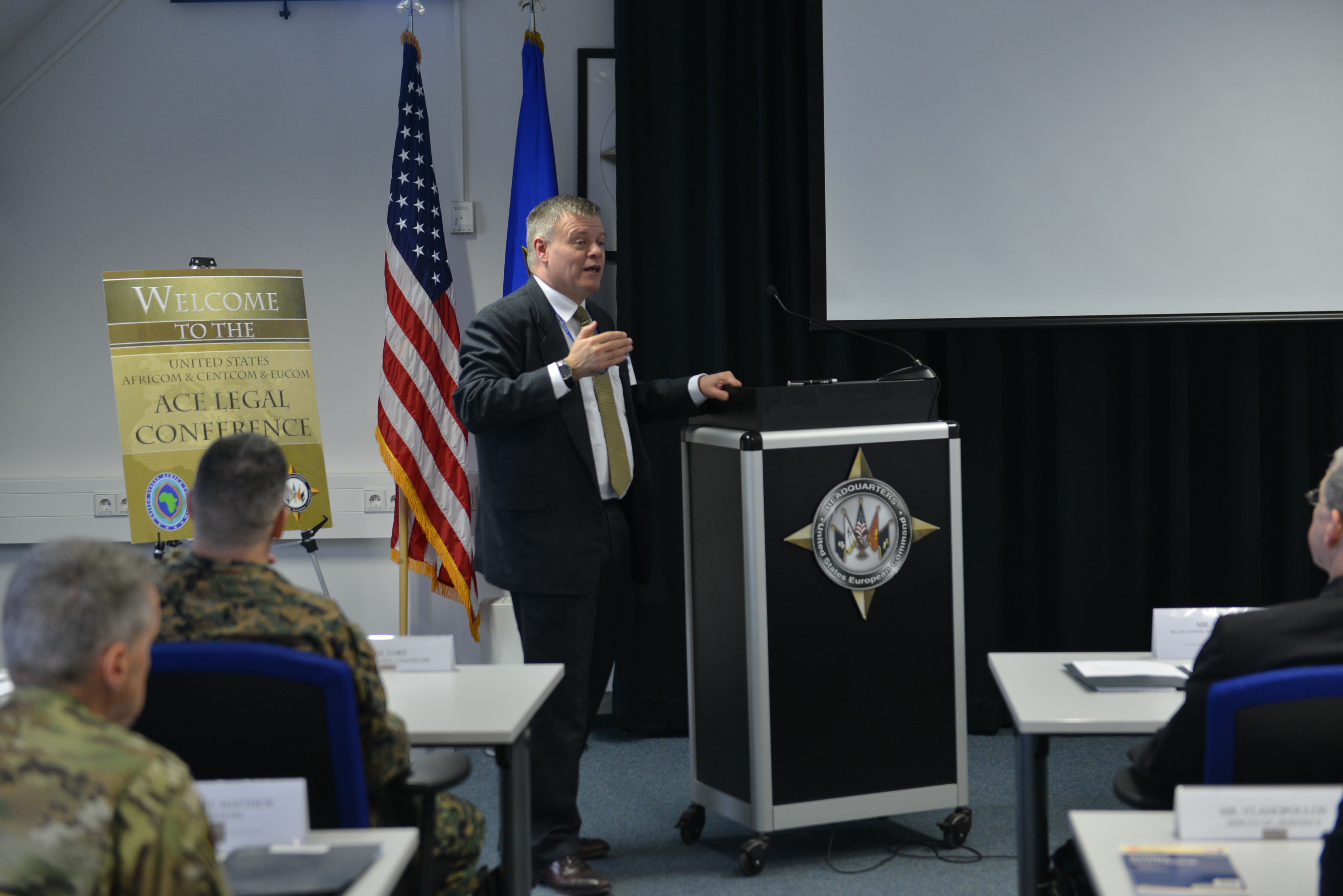 4 photos: 4th Annual ACE Legal Conference held; focused on Law of Armed Conflict & new defense strategy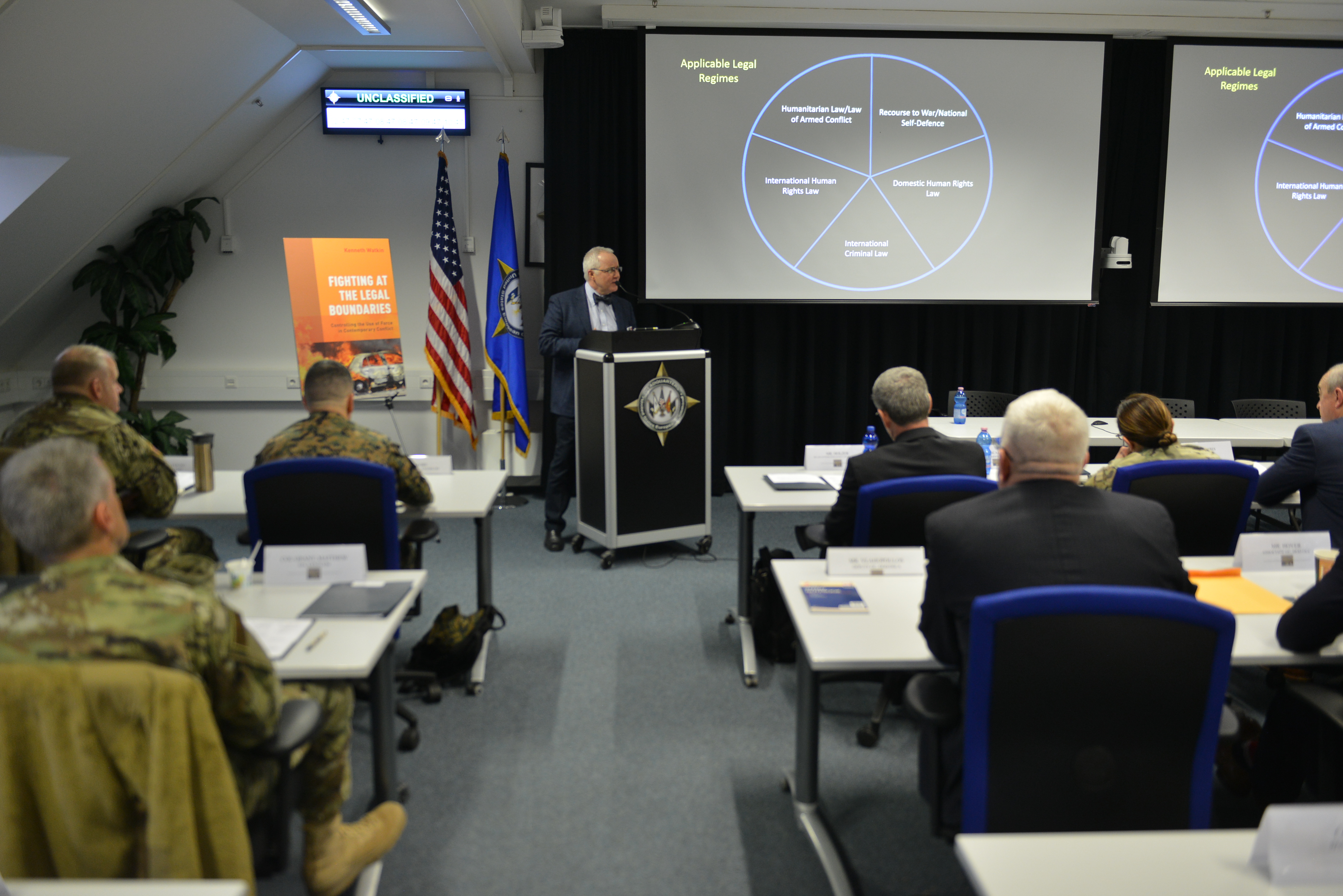 4 photos: 4th Annual ACE Legal Conference held; focused on Law of Armed Conflict & new defense strategy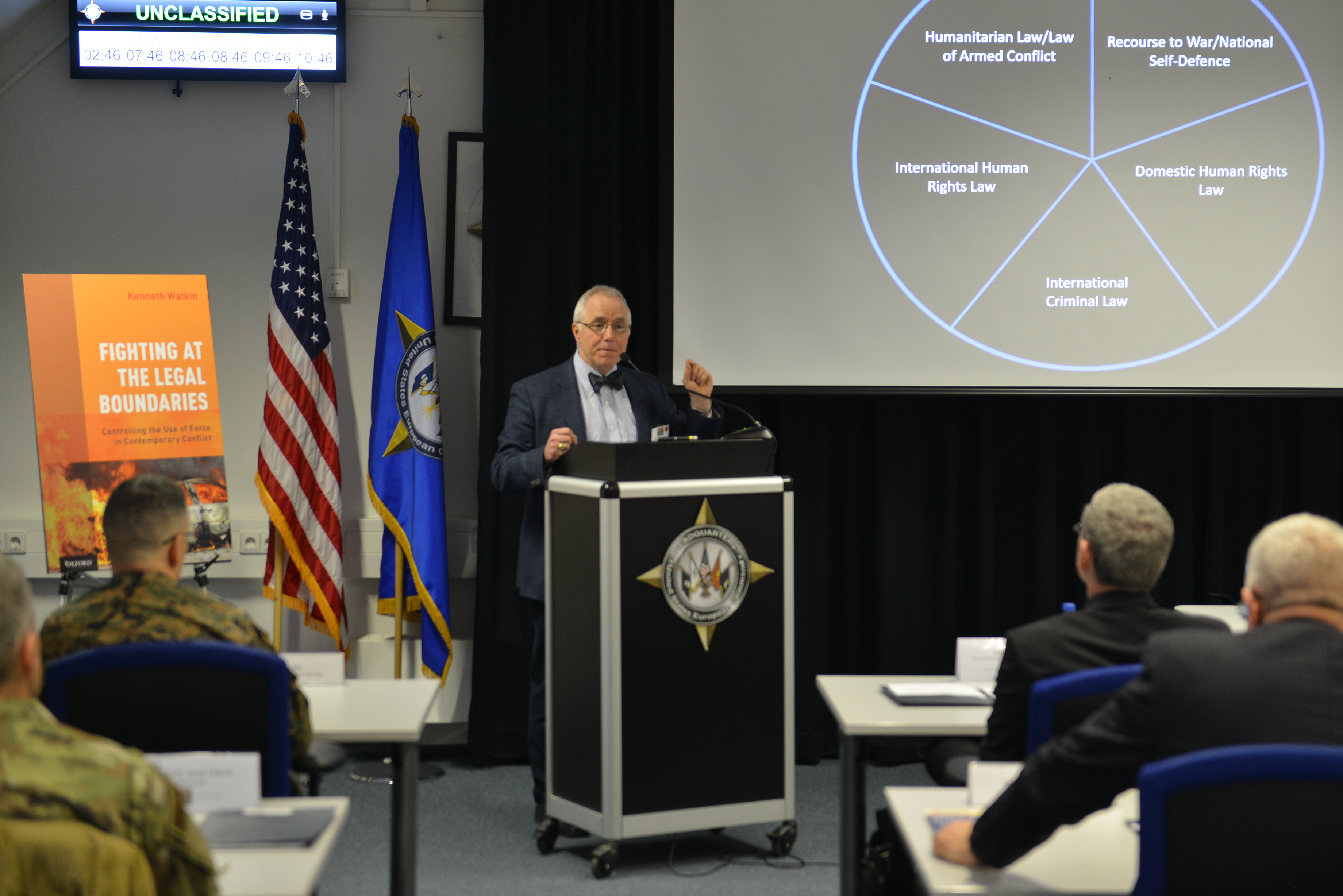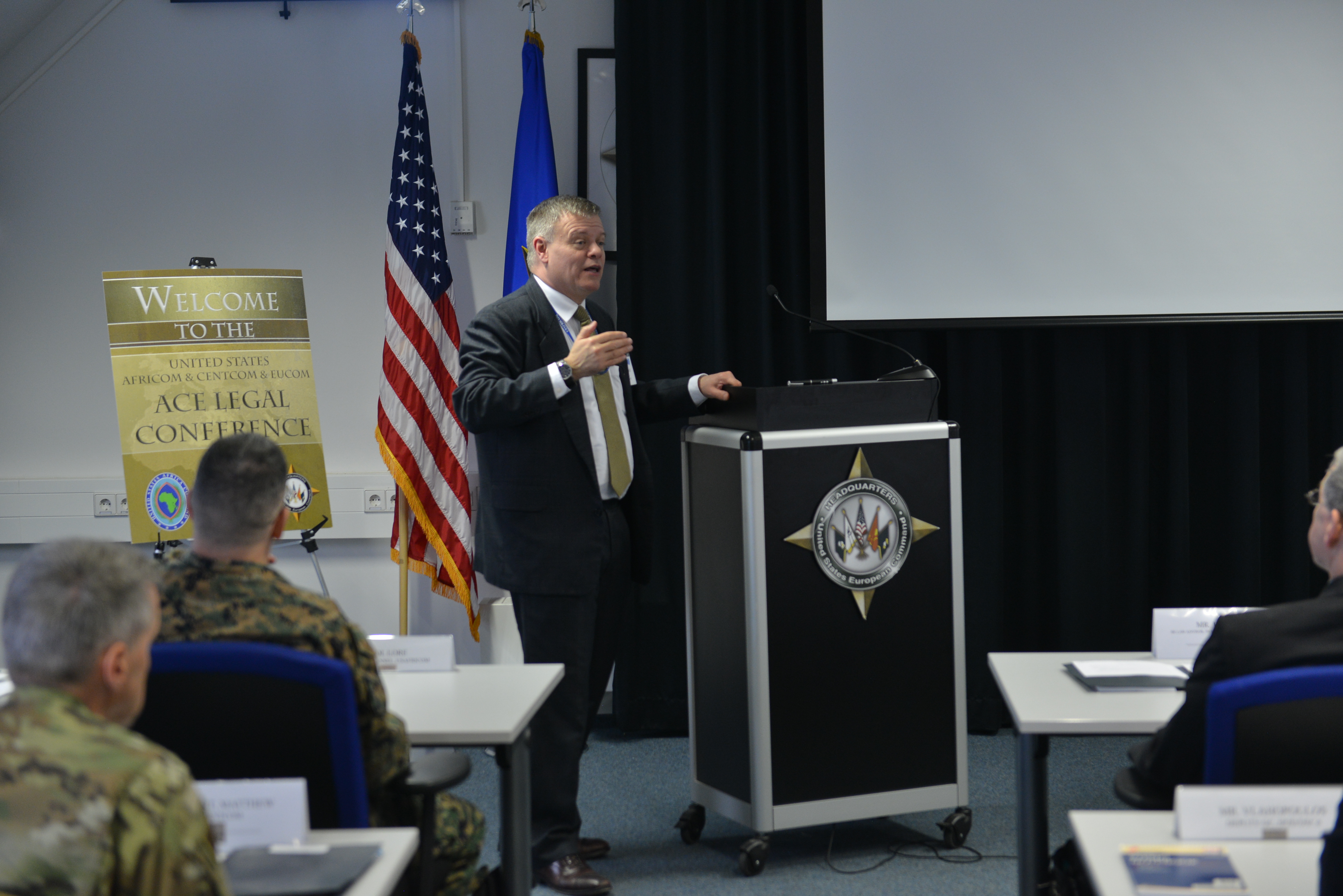 STUTTGART, Germany – U.S. Africa Command, U.S. Central Command, and U.S. European Command hosted the 4th annual ACE Legal Conference, Jan. 28-30, 2019, at the Bernard W. Rogers Partnership Conference Center, Patch Barracks, Stuttgart, Germany.
Led collectively by each unified combatant command's Office of Legal Counsel, more than 100 legal professionals gathered to discuss the Law of Armed Conflict and how this body of law interfaces with the U.S. national strategy.
"The purpose is to bring attorneys, both uniformed and civilian within the Department of Defense (DOD), together so that we can talk about issues that each respective combatant command faces," said Mark Maxwell, deputy legal counsel, Office of Legal Counsel J05, AFRICOM. "Ultimately, commanders are going to look to their legal advisors for counsel to make sure their plan of action is lawful. The goal is to give these judge advocates and civilian DOD lawyers who work every day with commanders a multi-faceted understanding of how various legal professionals see similar issues."
The event included various speakers and panels, comprised of representatives from both governmental and non-governmental organizations. The goal was to discuss the differing views and approaches of the participants.
"The panel discussions provide an opportunity for the legal advisors to look across the spectrum of the various different ways that the combatant commands, non-governmental organizations, academics, and international organizations analyze the same legal issue," said Maxwell. "An example that I give is when there is a coalition, the U.S. answer to a certain challenge might not be the same as the French answer, or the Jordanian answer, or the Nigerien answer."
Various topics were discussed during the event, to include recent changes to the U.S. National Security Strategy and National Defense Strategy.
"The new National Security Strategy has been drafted to focus on near-competitors," said Maxwell. "We have to figure out what that pivot means in regards to the legal advice a judge advocate or DOD civilian lawyer gives to a commander so that we can execute our respective command's strategy most effectively."
Representatives from the service components of each the combatant commands were present. Other non-DOD departments and agencies were also in attendance, to include legal professionals from U.S. State Department, U.S. Department of Justice, and U.S. Department of Homeland Security.
"There are other perspectives belonging to entities outside of DOD that are important to recognize and consider," said Maxwell. "Those perspectives have validity. Although you may not always agree with their views, it's important to understand the perspectives of these professionals."
This conference also enhances the interoperability of legal advisors, according to Cmdr. Phillip Chockley, Chief of Operational Law, Office of Legal Counsel J05, AFRICOM
"Legal analysis is involved at every stage of the process," said Chockley. "Our presence throughout the chain of command is to make sure that we're playing by the rules."
The close geographical locations of Africa, the Middle East, and Europe, and the similar challenges they face is part of the reason why the three combatant commands hold this conference together.
"The three combatant commands are geographically contiguous with each other," Maxwell said. "What we find is that when it comes to the many strategic issues our military faces and the ever potential for the use of force, it's noteworthy that all three combatant commands understand these issues and by having a conference like this; it gives us a moment to pause and reflect on the strategic import of the Law of Armed Conflict."
"This is a very important symposium because it gives us, along with our colleagues, the opportunity to work together and share information, so that we can learn to better communicate and address the issues we are facing," Chockley said. "The good is that we're able to take the practical issues we face in our distinctive AOs, and we're able to come together and think about them collectively,"