2 photos: Tunisian, American trainers partner at Allied Spirit VI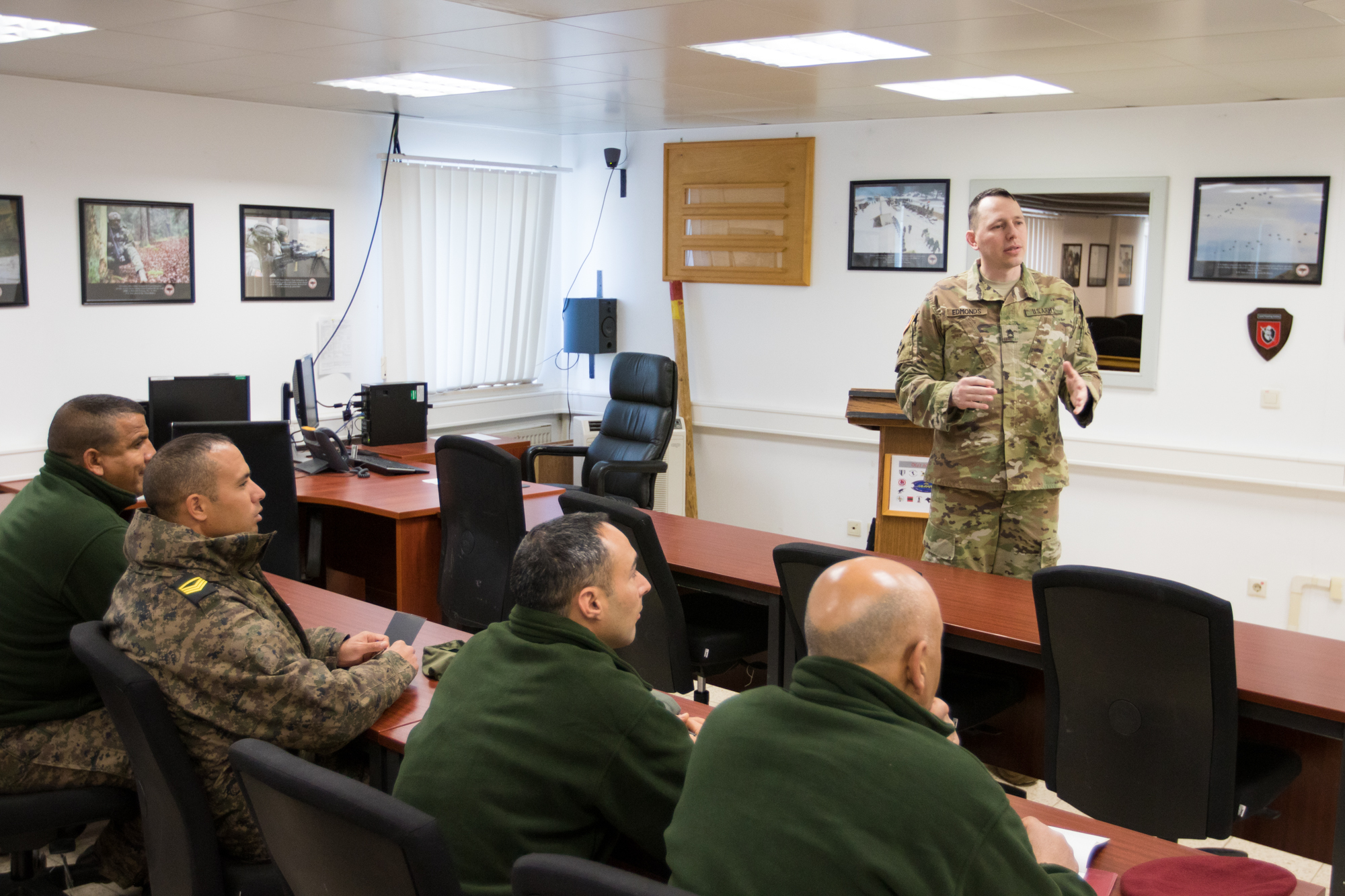 2 photos: Tunisian, American trainers partner at Allied Spirit VI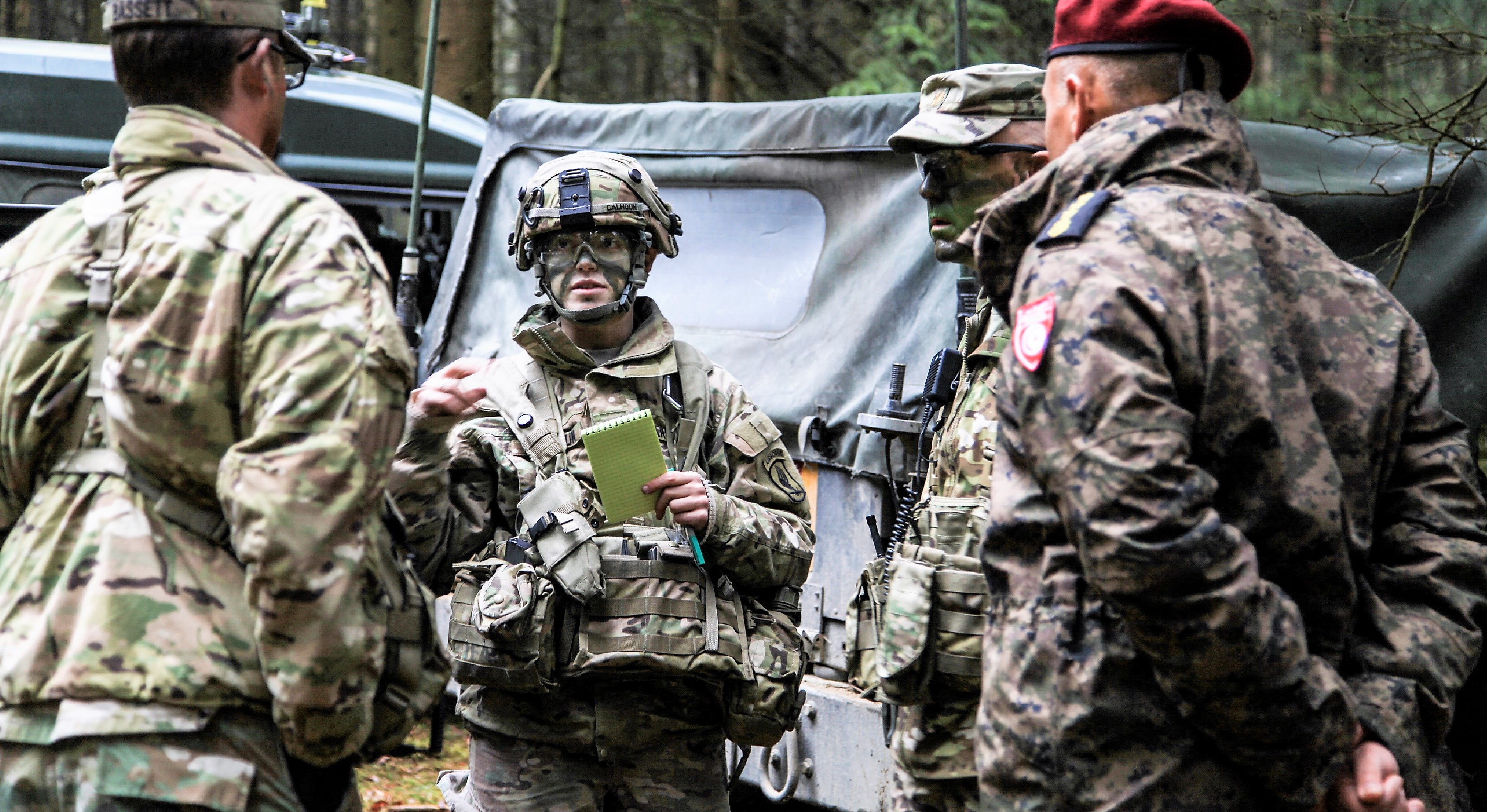 HOHENFELS, Germany - The Tunisian Army Training Forces Center of Excellence partnered with U.S. Army Africa (USARAF) to gather best practices of observer, coach, trainer (OCTs) teams during Allied Spirit VI at the Joint Multinational Readiness Center (JMRC) March 8-31.
During the three-week multinational exercise, Tunisian army personnel shadowed JMRC OCT's as they evaluated 12 allied and partnered nations' tactical performance and interoperability.
The lessons learned will be used by Tunisia to build its Army Training Forces Center of Excellence.
The initial collaboration between Tunisia and USARAF began in October 2016 when Col. Maj. Jelloul Hammami, commander of the Tunisian Applied Army School, and Col. Noureddine Riahi, commander of the Tunisian Army Training Forces Center of Excellence, visited Germany to familiarize themselves with 7th Army Training Command's capabilities at the Grafenwoehr and Hohenfels training areas.
"The collaboration with USARAF and the visit to JMRC contributed to the development of a five-year engagement plan to strengthen the Tunisian Army's capabilities," said Master Sgt. Chael Ramon Dang, senior operations sergeant for USARAF's General Staff of Training and Exercise.
The Tunisian Army Training Forces Center of Excellence was established in 2015. Riahi, the first commander of the center, is not only establishing high training standards for his Soldiers, but his team's efforts are also making history.
"7th ATC and JMRC's instructors will assist how we incorporate effective realistic training, help us learn to provide essential training scenarios, and help us plan collaboration with all forces participating," said Riahi.
Next phase of the plan includes approximately 15 Tunisian army personnel attending training at the Joint Readiness Training Center at Ft. Polk, La. The team will form a security force battalion headquarters allowing Tunisian army personnel to work with combat training in the U.S.
Exercise Allied Spirit VI included about 2,770 participants from 12 NATO and Partner for Peace nations, and exercised tactical interoperability and tested secure communications within alliance members and partner nations.