9 photos: SPMAGTF-CR-AF Marines and Sailors conduct evacuation control center training
9 photos: SPMAGTF-CR-AF Marines and Sailors conduct evacuation control center training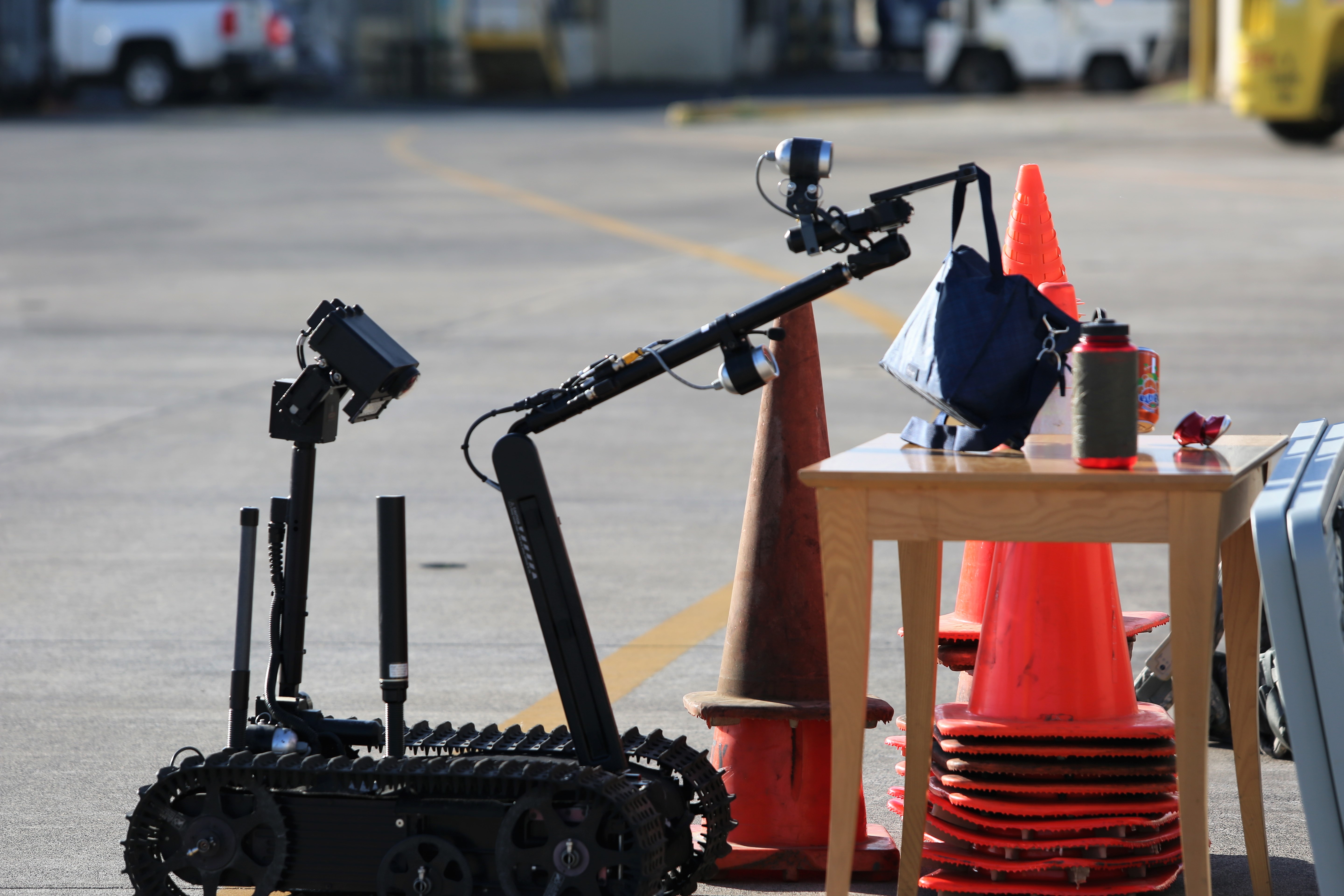 9 photos: SPMAGTF-CR-AF Marines and Sailors conduct evacuation control center training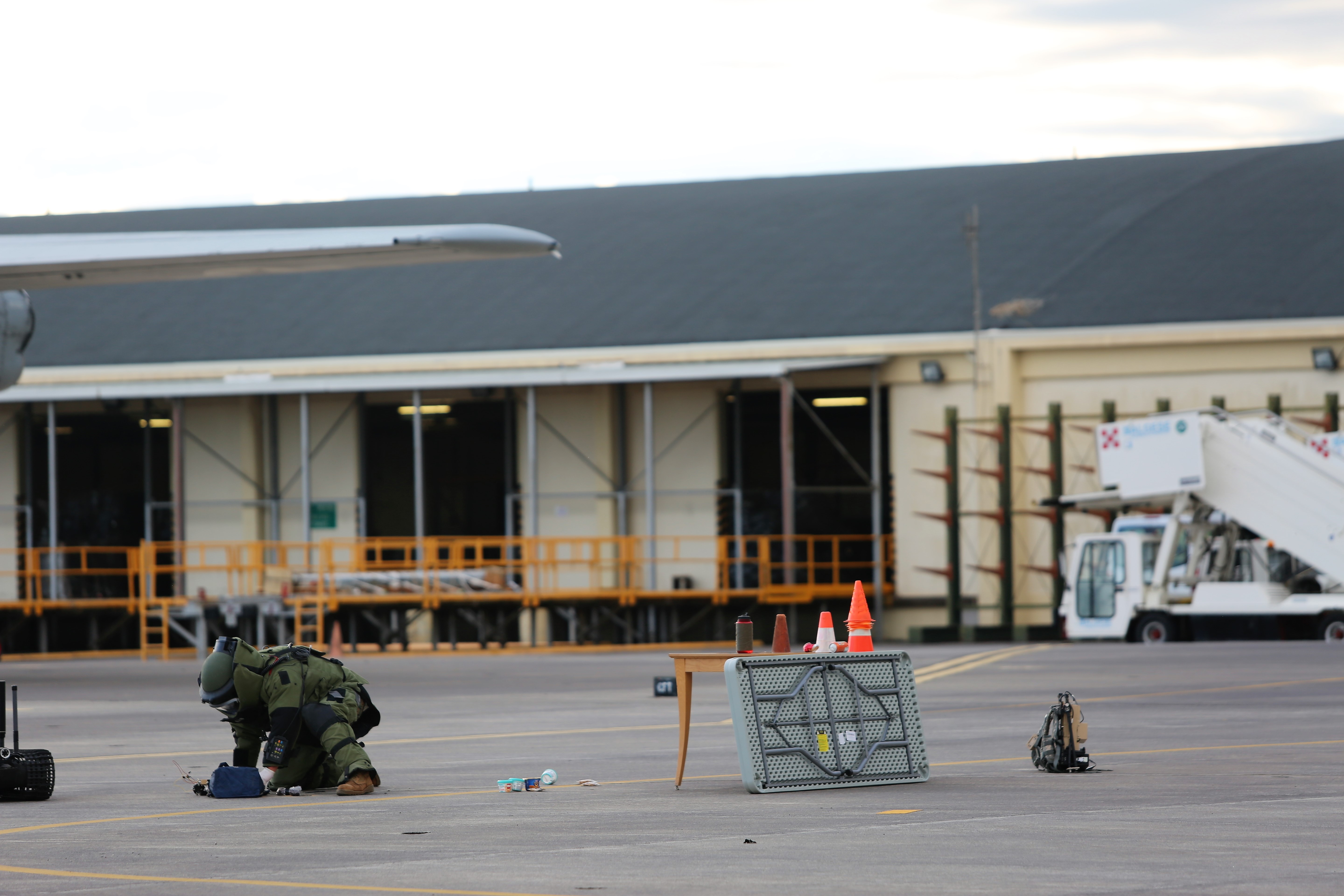 9 photos: SPMAGTF-CR-AF Marines and Sailors conduct evacuation control center training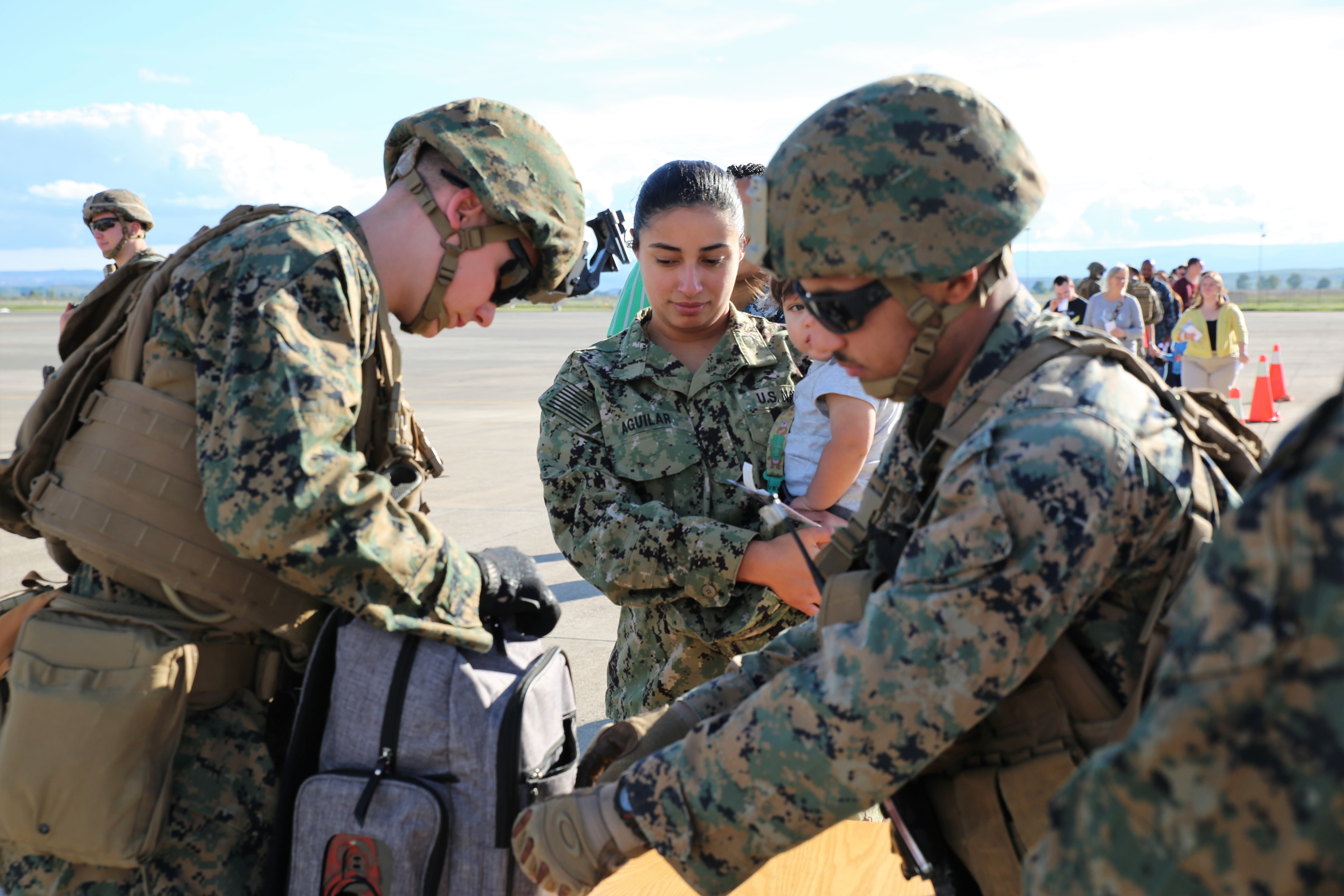 9 photos: SPMAGTF-CR-AF Marines and Sailors conduct evacuation control center training
9 photos: SPMAGTF-CR-AF Marines and Sailors conduct evacuation control center training
9 photos: SPMAGTF-CR-AF Marines and Sailors conduct evacuation control center training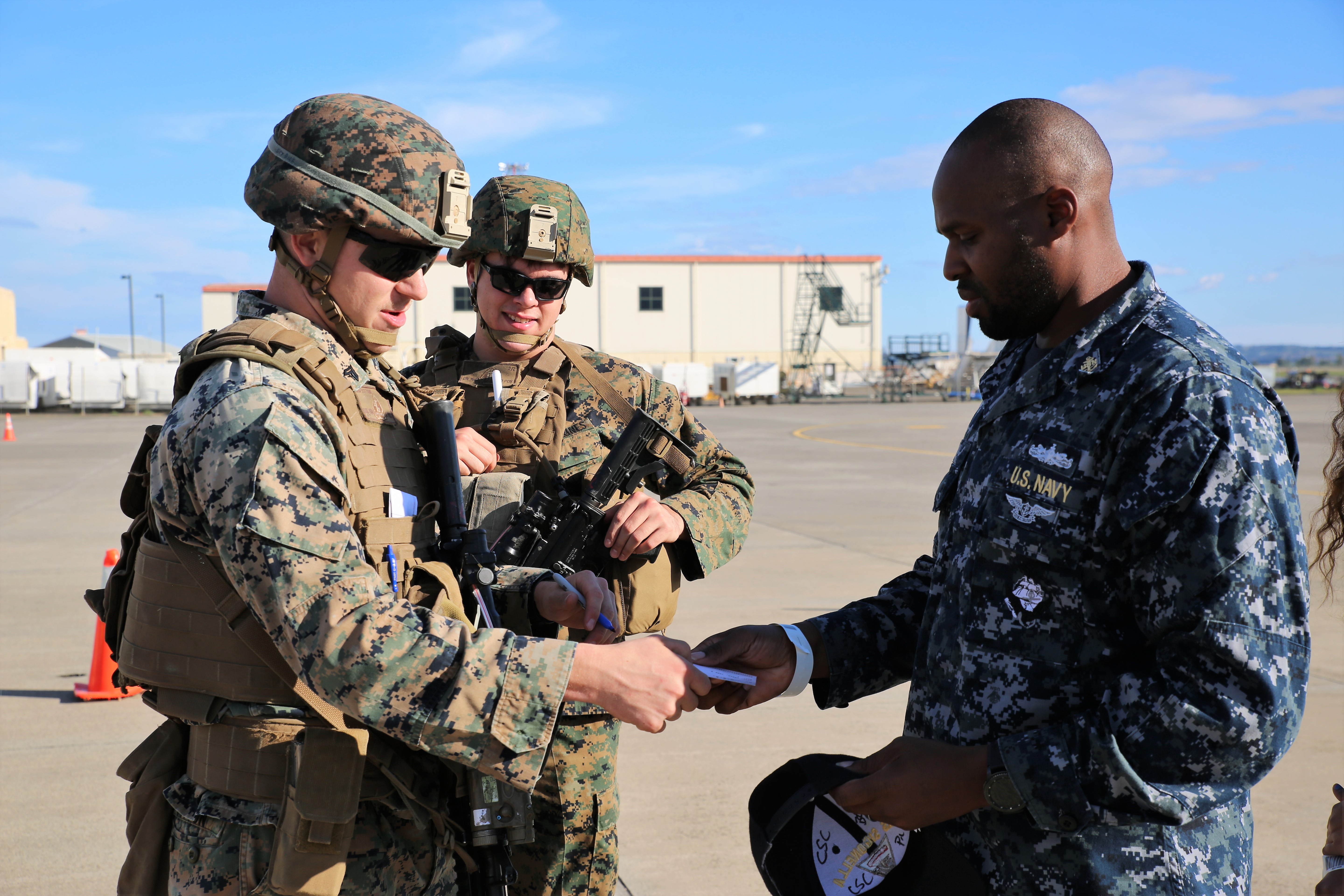 9 photos: SPMAGTF-CR-AF Marines and Sailors conduct evacuation control center training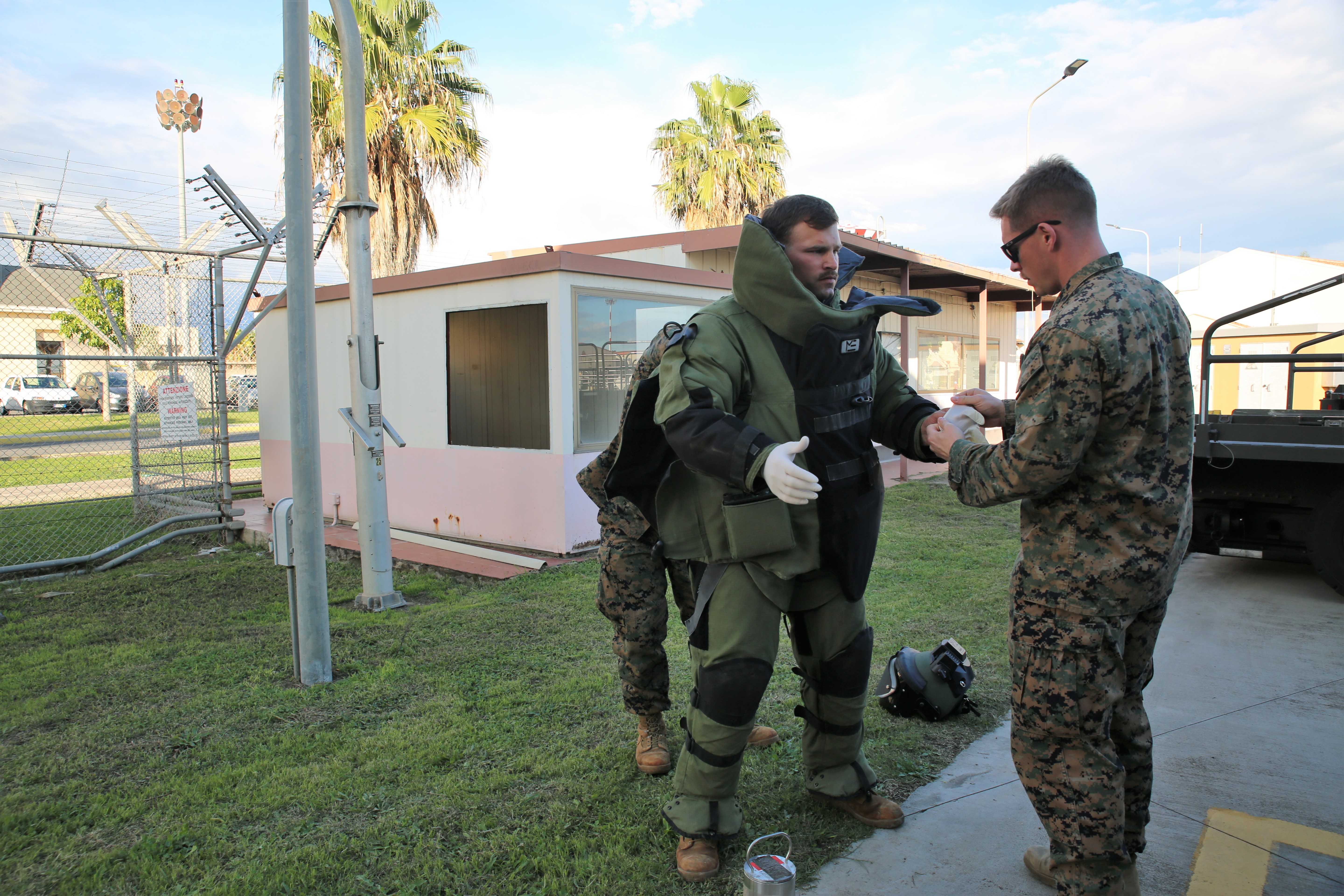 9 photos: SPMAGTF-CR-AF Marines and Sailors conduct evacuation control center training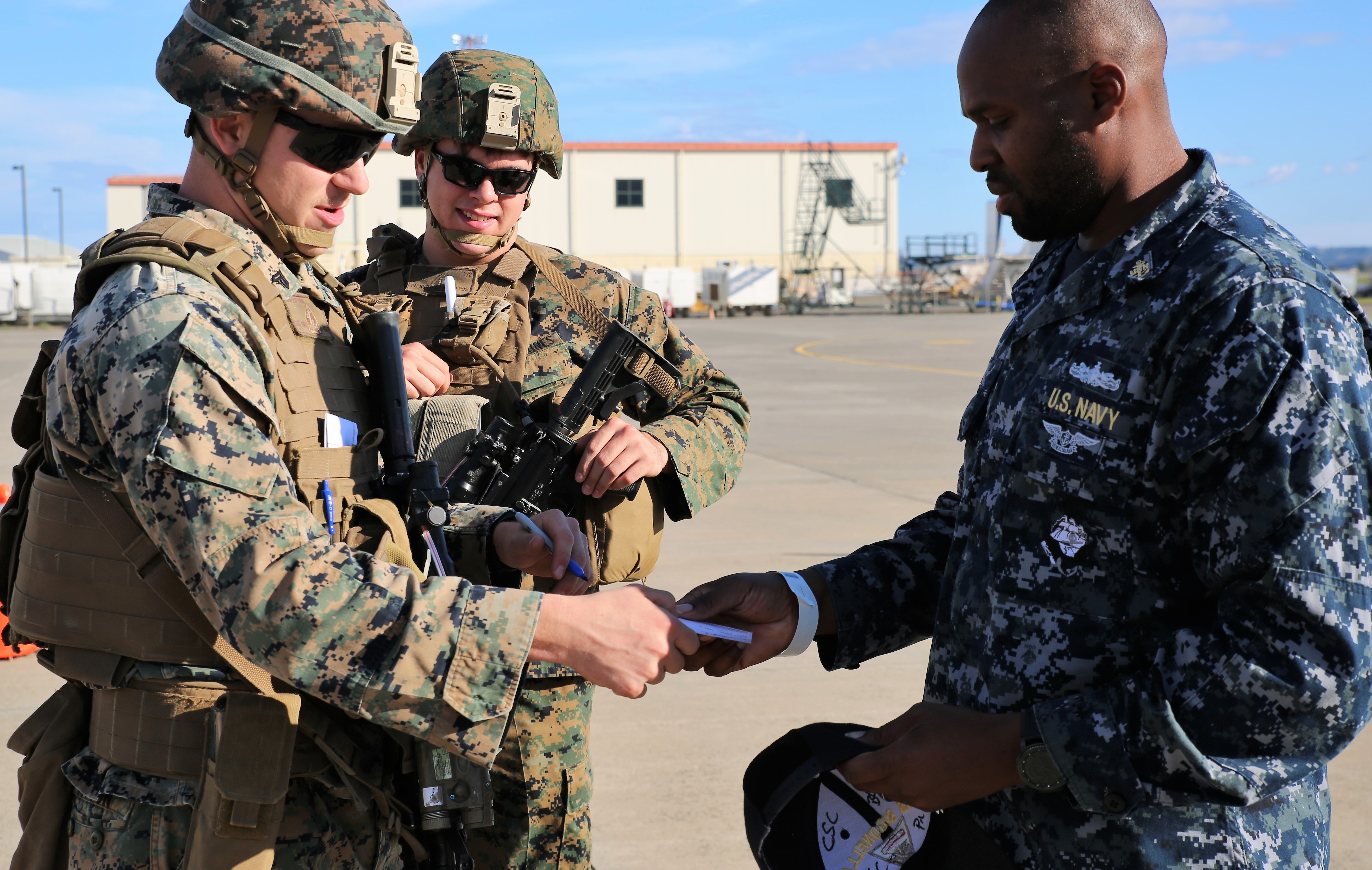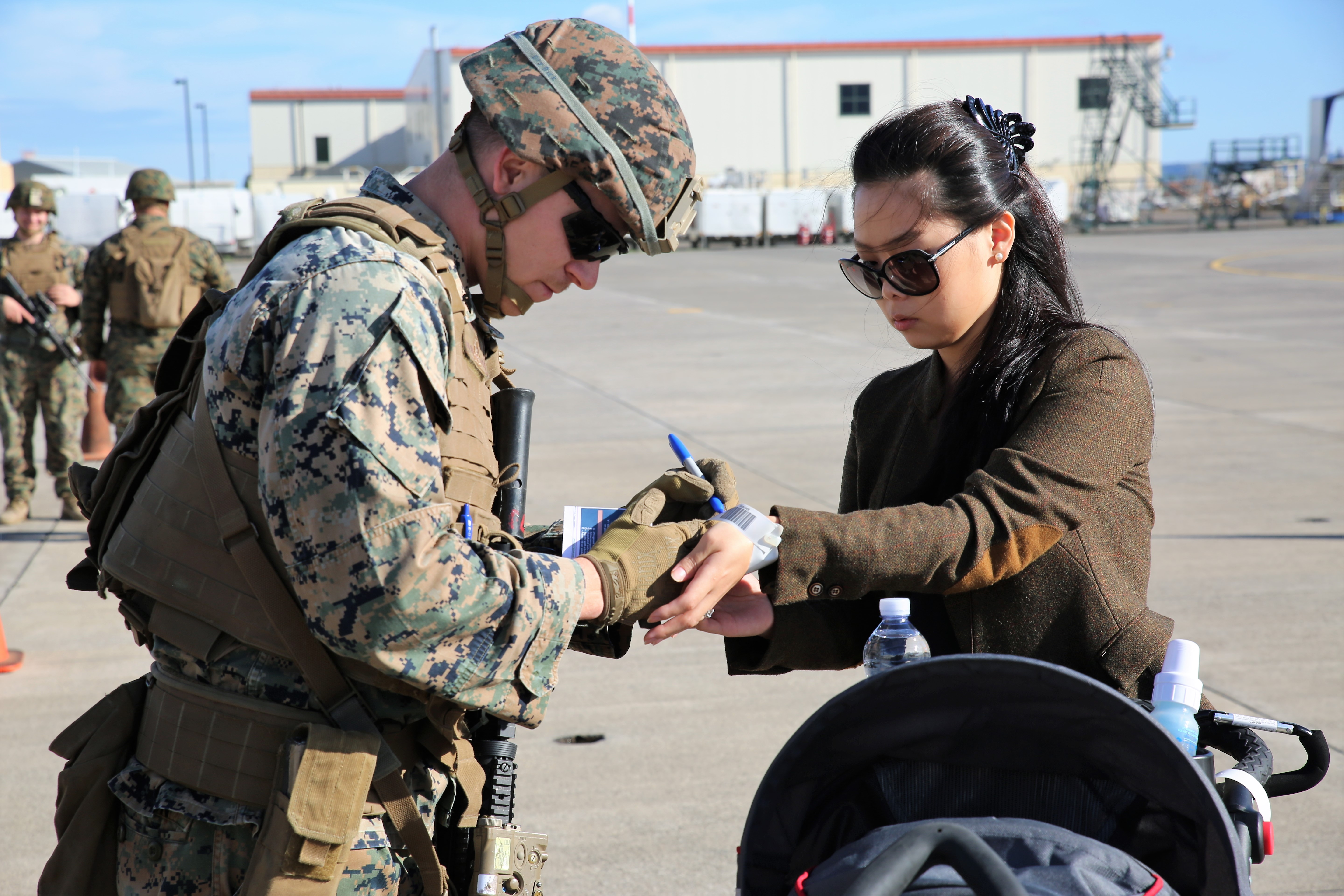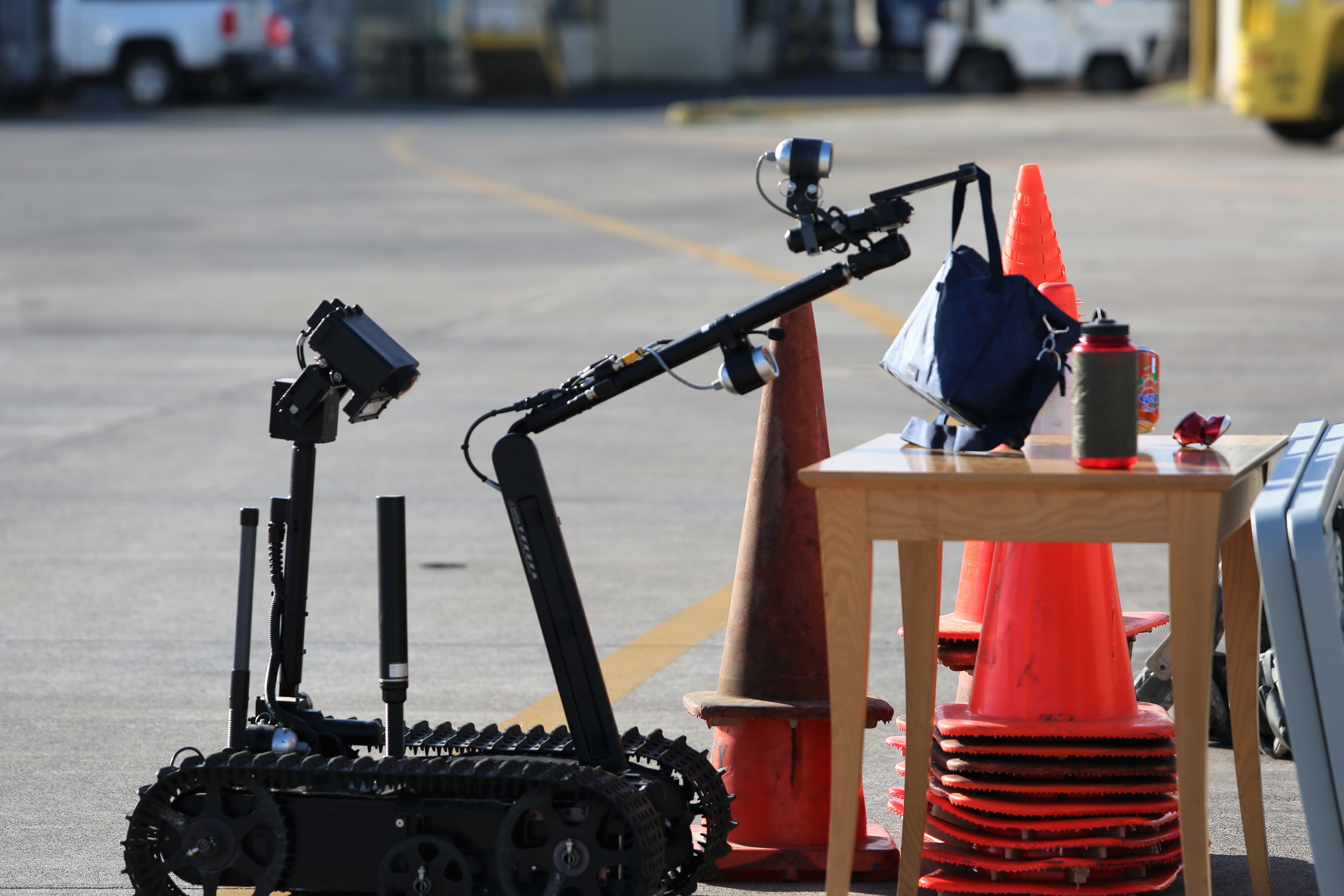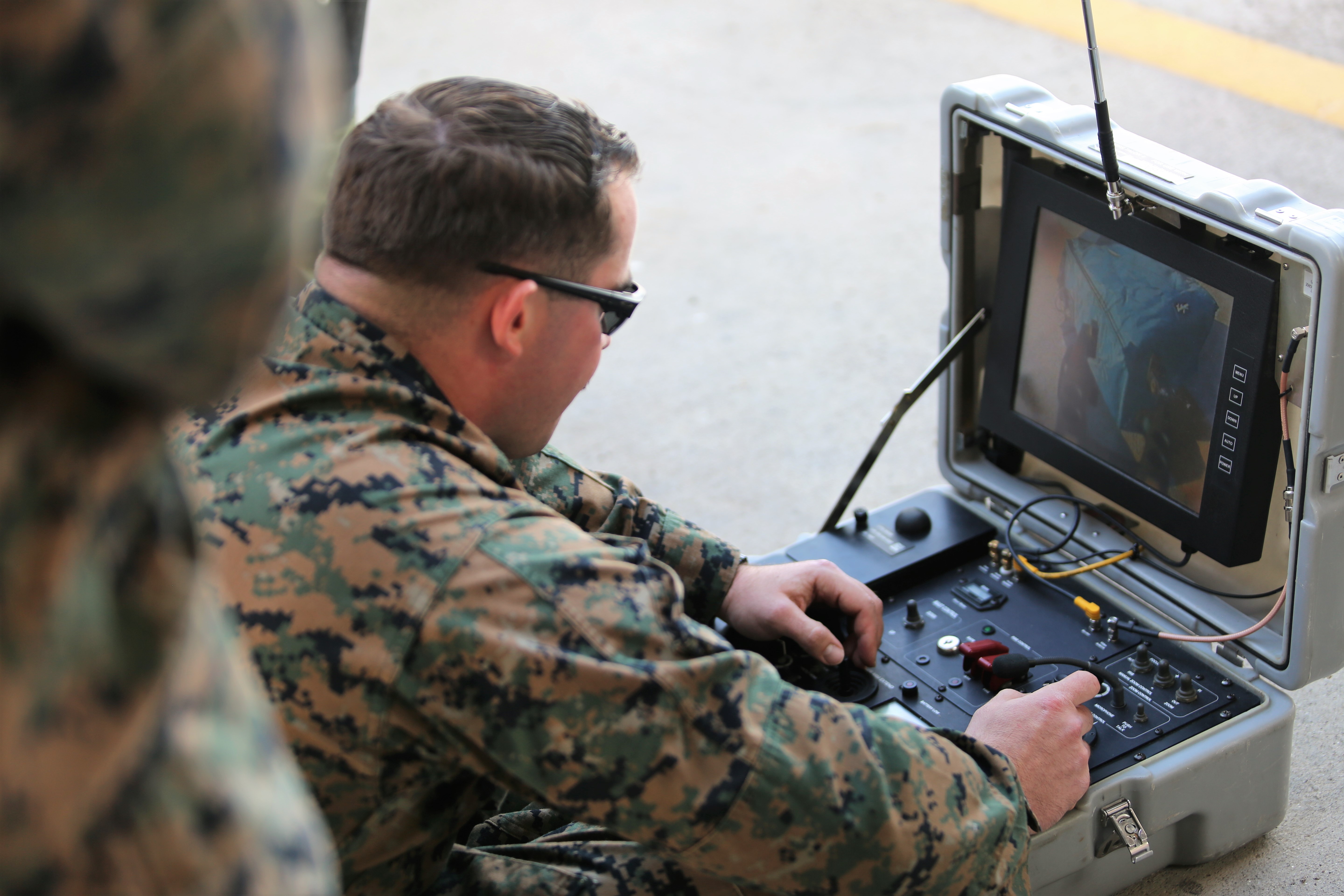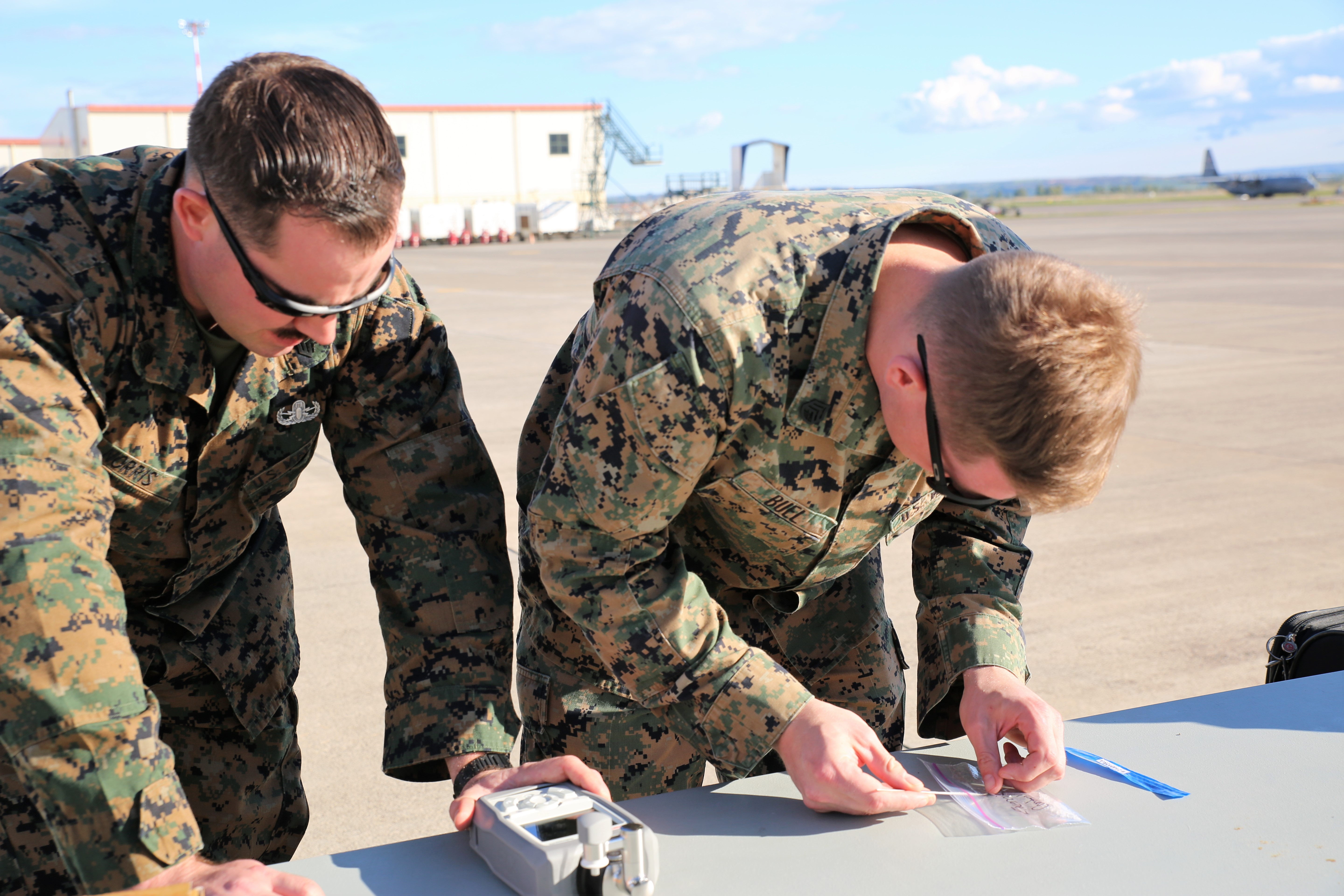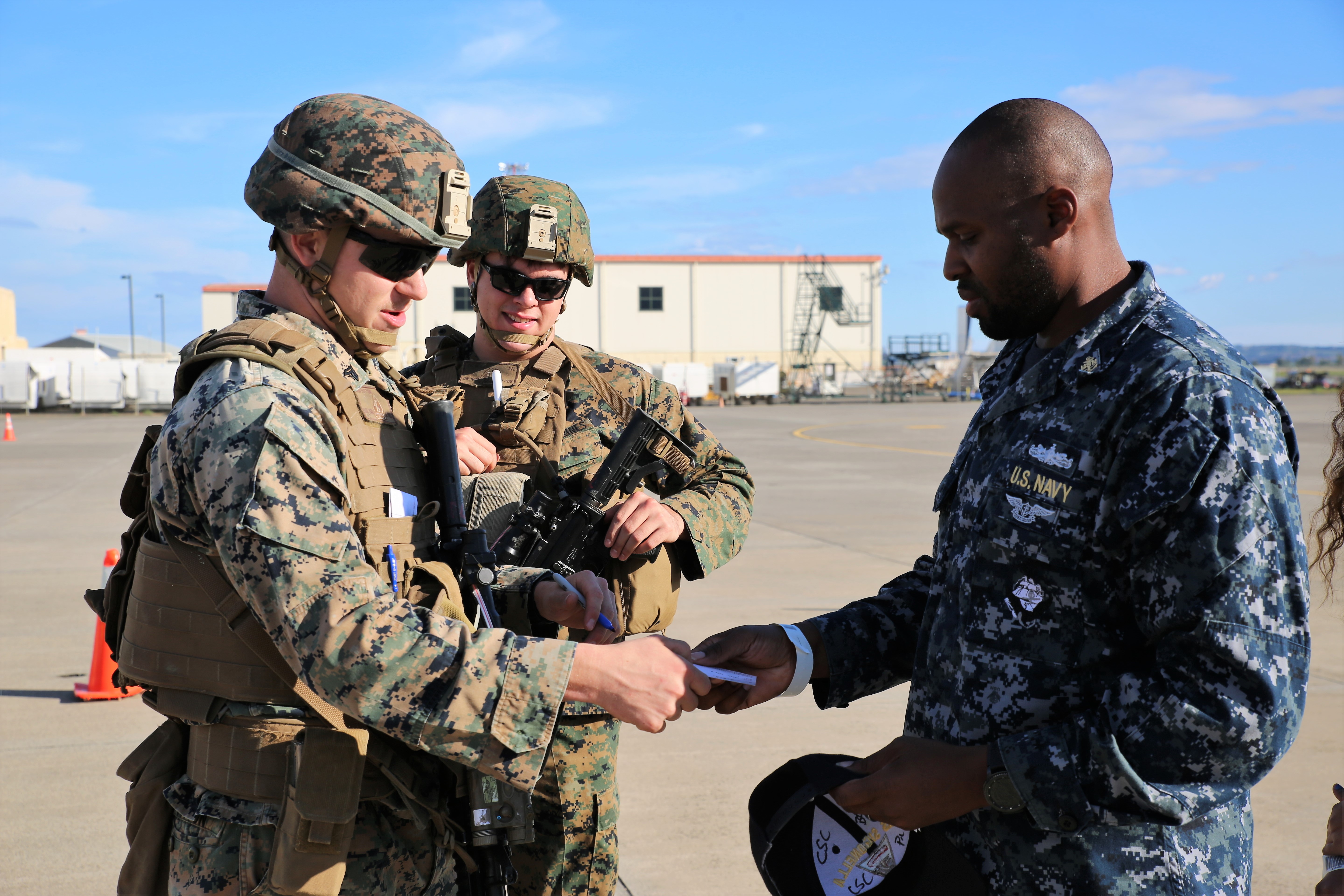 U.S. Marines and Sailors assigned to Special Purpose Marine Air-Ground Task Force-Crisis Response-Africa conducted an evacuation control center (ECC) training with base personnel at Naval Air Station Sigonella, Italy, Nov. 17, 2017.
The training helped to test and evaluate the unit's capability to work with the base in conducting non-combatant evacuations.
"The exercise involved getting evacuees and American citizens out of a country or area that is unstable," said 1st Lt. David Kerkhoff, officer-in-charge of ECC operations. "ECC is meant to track and process all personnel that have been evacuated and make sure that they are accounted for."
The ECC training included verifying identities, medical assistance, individual contraband searches, and administrative processing.
"We have to identify the categories of evacuees and move them through a number of stations for pat-down searches, administrative processing, and medical inspections before they can be evacuated safely," said Sgt. Dominic Dady, current operations chief with the unit.
The current rotation of SPMAGTF-CR-AF worked with permanent NAS Sigonella personnel who filled roles on both sides of the simulation as evacuees and as security screeners during the training to simulate a real evacuation.
During the exercise, the role players, some who played the roles of pregnant women, highly contagious people or were disruptive, made the training more realistic. In one scenario, Marines quickly de-escalated a situation when an embassy employee was complaining about being pat down and asked many questions because he did not pose a threat.
In another scenario, one role player had a notional improvised explosive device in his luggage which the Marines conducting the search and screening were able to detect and put the person in custody for further evaluation.
At any given time the Department of State may call for the evacuation of U.S. citizens out of a foreign country facing natural disasters, political unrest or a deteriorating government. In that situation, a noncombatant evacuation operation is conducted to evacuate U.S. citizens whose lives are in danger. Once the Secretary of State approves an evacuation, the U.S. ambassador to the country has the authority to implement the plan in a crisis.
"I think we executed the training pretty well and I am confident saying that if this were to happen in a real world, we could do it successfully," said Dady.