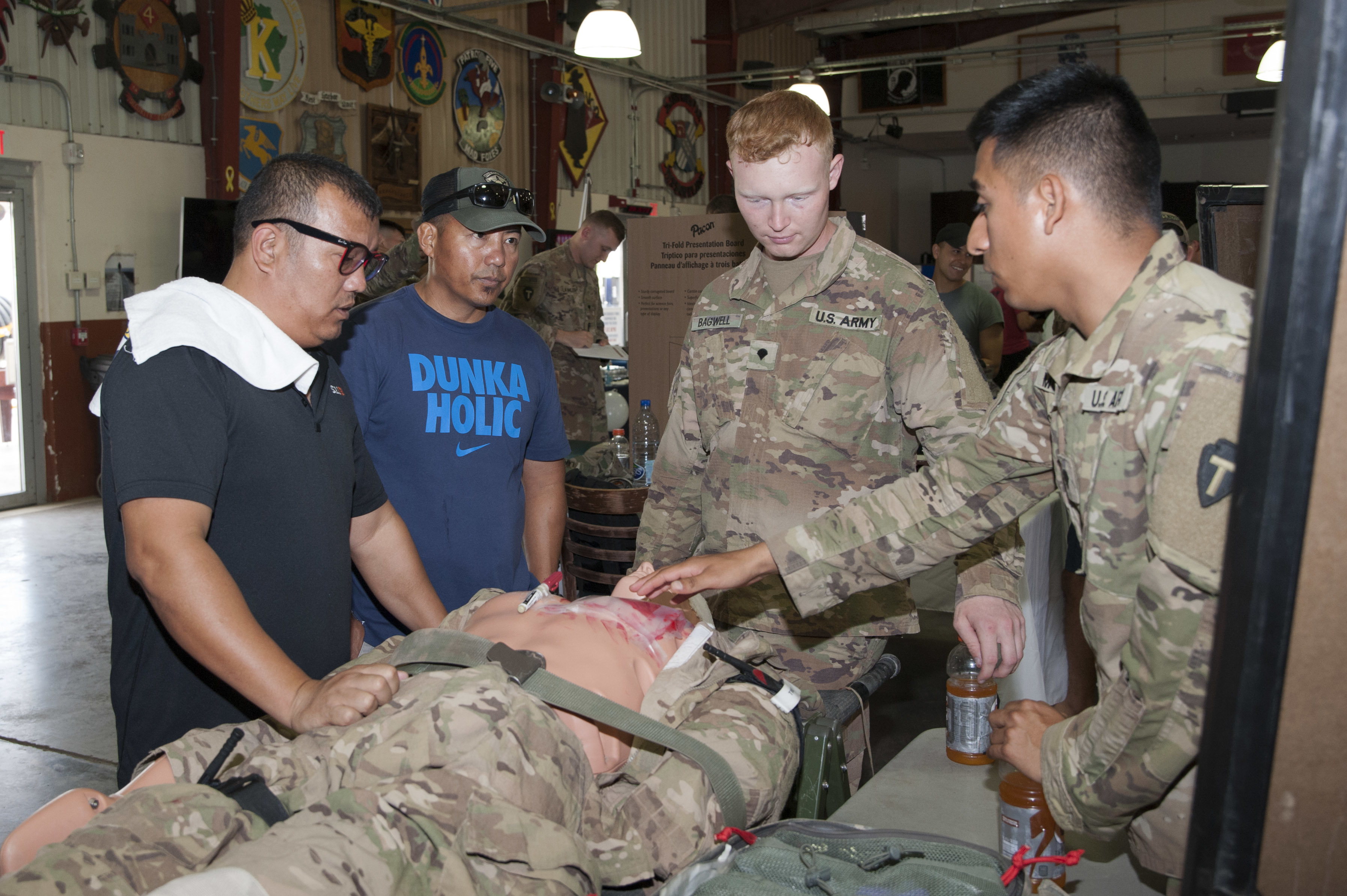 3 photos: Expeditionary Medical Facility Health Fair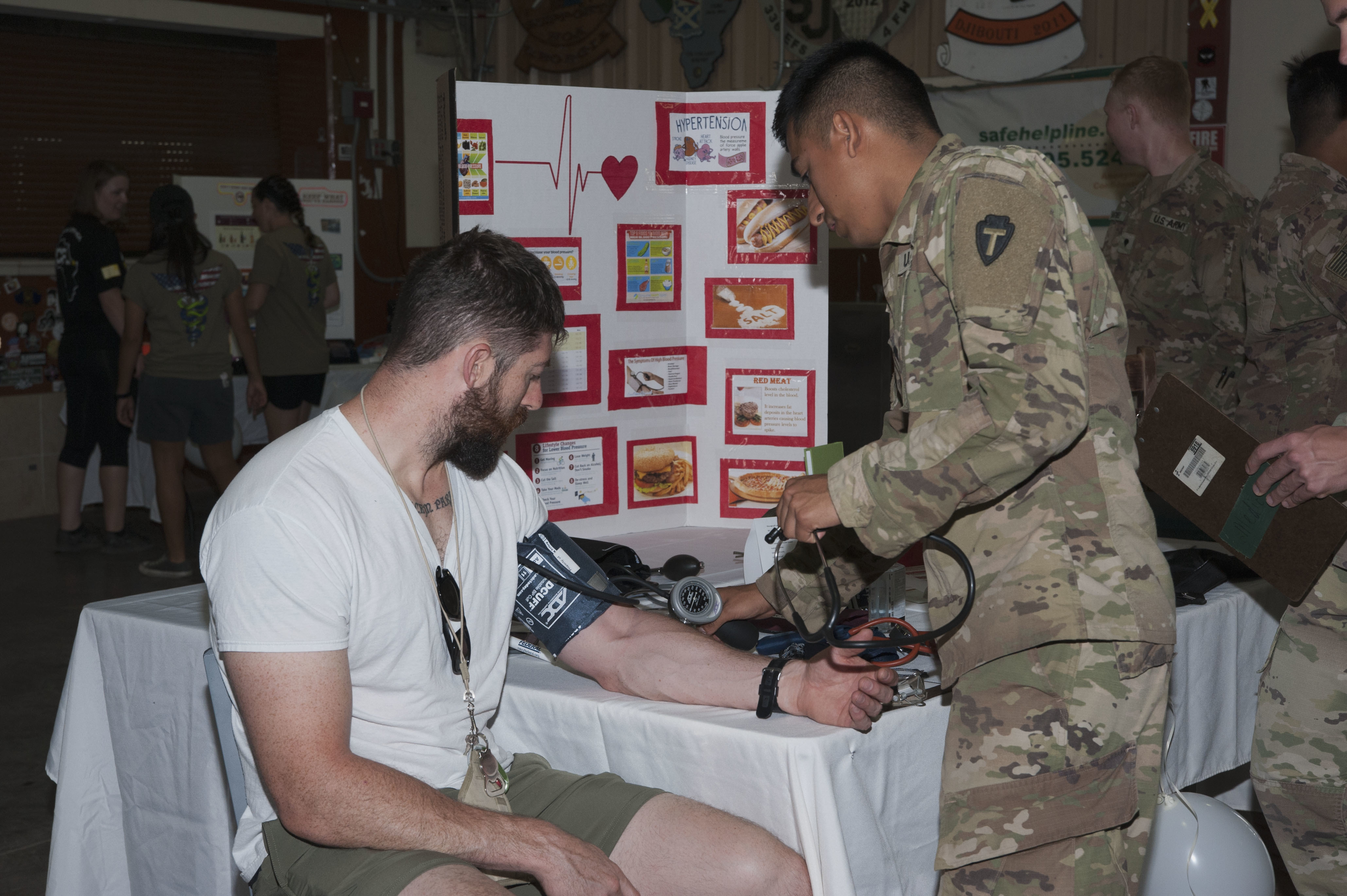 3 photos: Expeditionary Medical Facility Health Fair
3 photos: Expeditionary Medical Facility Health Fair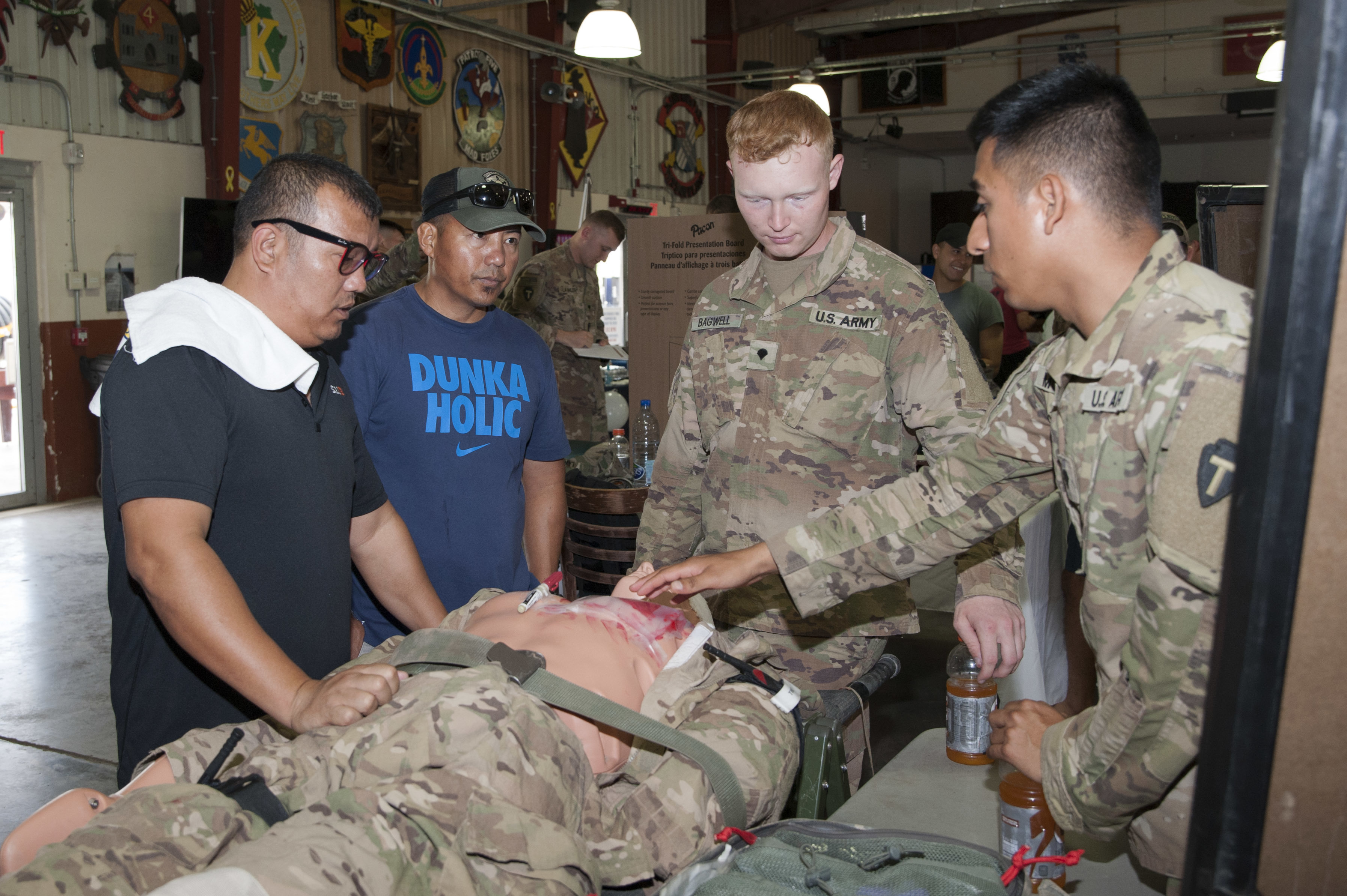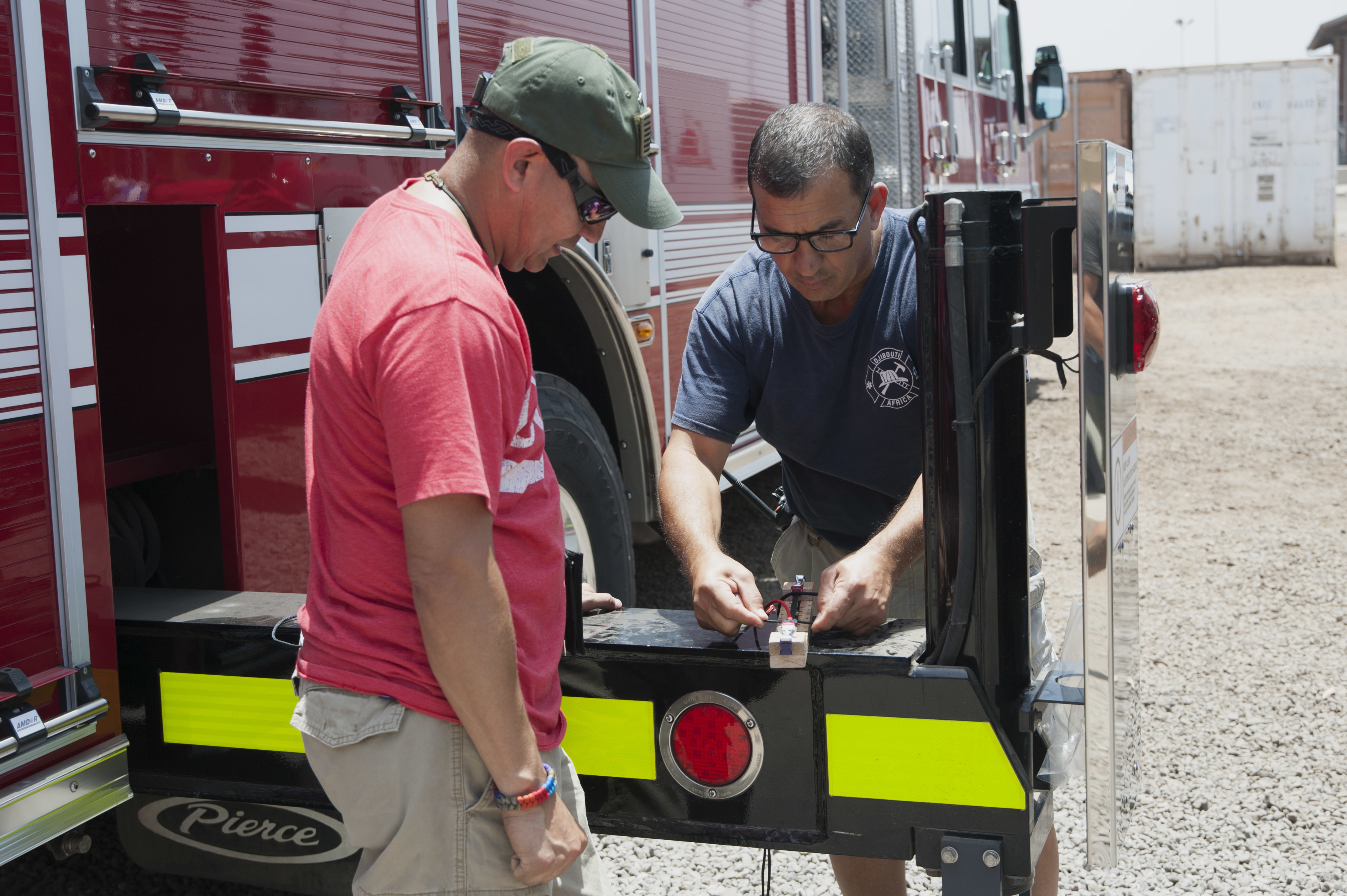 CAMP LEMONNIER, Djibouti – In an effort to increase awareness of health services and programs available at Camp Lemonnier, U.S. military members from the Expeditionary Medical Facility (EMF) sponsored a health and wellness fair, Mar. 25, 2018.
Trauma Nurse and Health Promotion Officer, Navy Lt. Cmdr. KymberLee Tyner, said bringing everyone together in an informative environment allows attendees to receive useful health tips to better take care of themselves and their families.
"We have seen statistics that show us that men are typically the worst ones to go to a doctor for treatment, so they go undiagnosed for a long period of time with issues," said Tyner. "If we can bring it to them in this kind of environment, we feel like we can capture that segment."
EMF personnel manned static display stations and provided services ranging from dry needle therapy, mental and dental health education, walking blood bank instructions, glucose testing, and blood pressure readings. Preventative Medicine shared information on all aspects of public health to include combating vectors, malaria education, and food safety inspection.
"Preventative Medicine is important because our system is patient education," said Hospital Corpsman 2nd Class Micah Jones. "If people know not to touch wildlife to prevent being bit or stung, that saves us from having to administer some of these antivenins. We also inspect all food, laundry services, the theater, and other locations to ensure sanitation standards are adhered to."
Over 1,000 service members and civilian personnel attended the event. Employees from the U.S. Embassy of Djibouti, their children, and coalition partners were also invited.
"The health fair is our opportunity to spread education from our experts on subjects ranging from diet and nutrition, self-testicular and breast exams, physical therapy techniques, and mental health topics.," said Acting EMF Officer-in-Charge Cmdr. Christopher Faust. We also have MWR, the fire department, and other programs showcasing what they can do on base."
The Walking Blood Bank (WBB) screened personnel for blood borne diseases and checked individual blood types. The EMF relies on fresh blood for platelet donations and it's done every 90 days.
"The benefit to the service member is if they find out in-country that they have one of these diseases then we can treat it early," said Director of Surgical Services, Lt. Cmdr. Robert Osmer. "The benefit to the Navy is that if we have a mass casualty situation, we know who to contact to get the blood we need for that service member."
Physical Therapist Lt. Joshua Mendoza administered dry needle service to attendees to help loosen up hyperirritable spots in the body.
"The muscles get really tight, especially if you work out a lot, have bad posture, or if you have muscle imbalance, so dry needling temporarily relieves the muscle tension," said Mendoza. "Dry needle therapy can last a few weeks to a few months if the person is active and completes the exercises required to loosen the focused area."
Blood pressure tests were conducted by soldiers attached to the Texas National Guard. According to the American Heart Association, the only way to know if you have hypertension is to have your blood pressure tested. "We have information that people can take on hypertension and normal blood pressure ranges," said Specialist Keath Duckian, 3-144 Infantry Regiment, Headquarters Company. "We also have a mannequin available that is a conversation starter. It has different treatments needed that allows attendees to ask questions and we can show them how treatment is done to help the injured individual."
Other participants included Morale, Welfare and Recreation (MWR), KBR, Navy Federal Credit Union, Task Force 68.6, Veterinarian Services, USO, Fleet and Family Services, Chaplain Services, Camp Lemonnier Fire Department, Navy Exchange, Command Fitness Leaders, and Friends of Africa Volunteers.
"The success of this event started as a small idea that we planted and nurtured with other departments," said Tyner. "Truly, this event could not have been the success that it was without the efforts, passion and creativity of everyone involved."
Camp Lemonnier is one of Navy Region Europe, Africa, Southwest Asia, installations that conducts eight lines of operation to support air operations, port operations, safety, security, housing, MWR, Fleet and Family Support and what is called the core: the fuels, water and power that keep the bases operating.
Camp Lemonnier's mission includes enabling joint warfighters operating forward and to reinforce the U.S. – Djibouti relationship by providing exceptional services and facilities for the tenant commands, transient U.S. assets and service members.