3 photos: AFRICOM holds inaugural State Partnership Medical Planners Workshop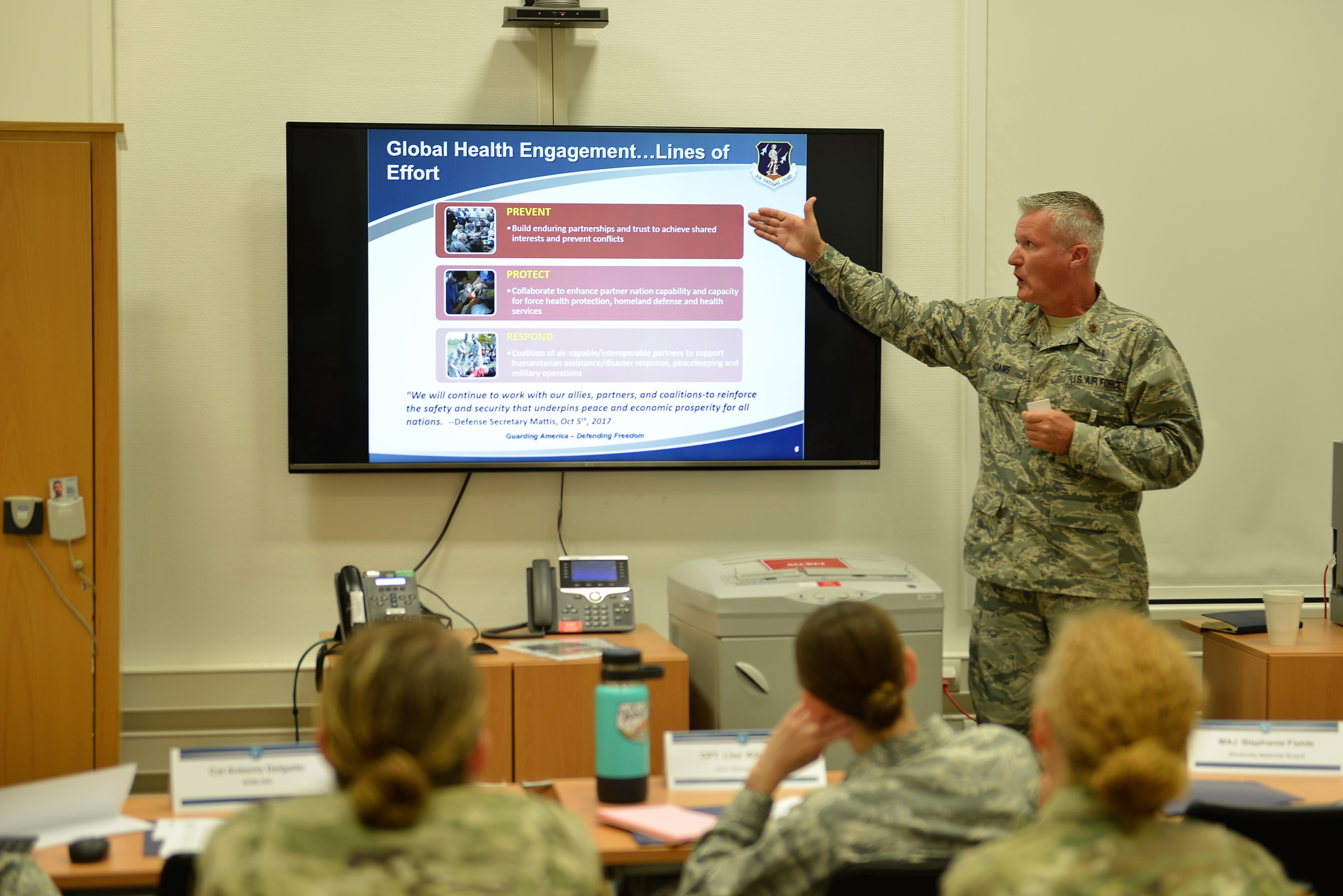 3 photos: AFRICOM holds inaugural State Partnership Medical Planners Workshop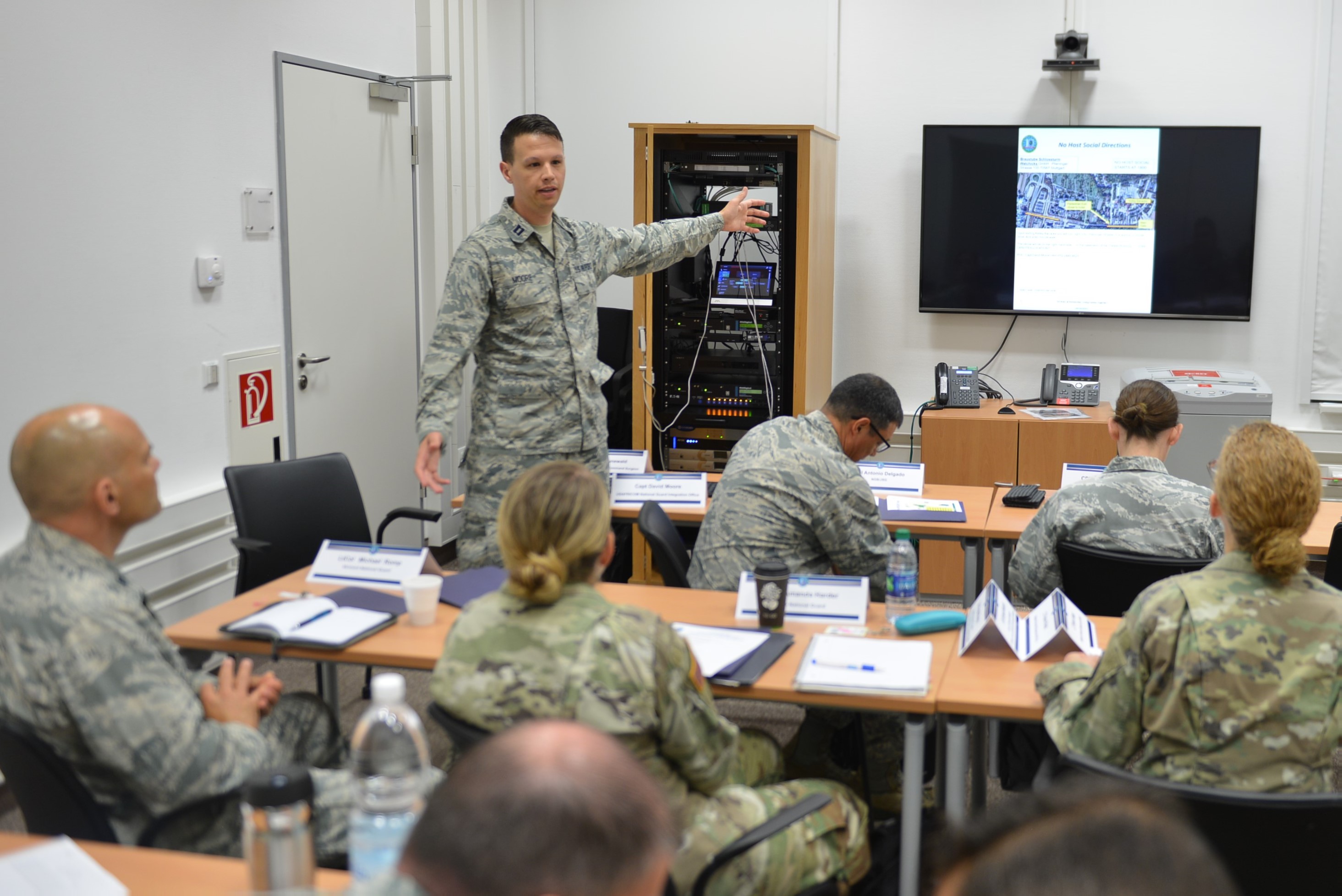 3 photos: AFRICOM holds inaugural State Partnership Medical Planners Workshop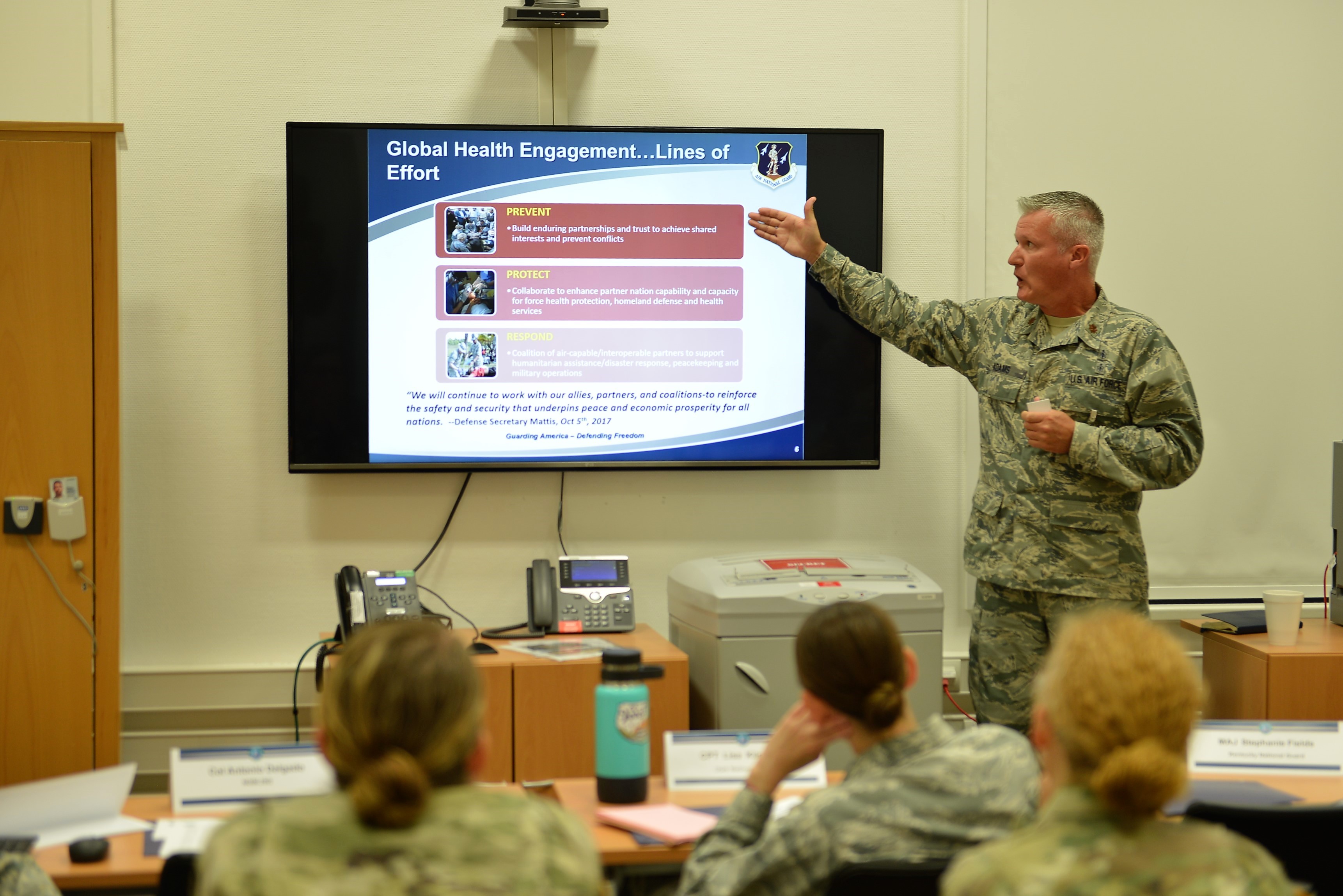 STUTTGART, Germany –Twenty-three medical planners from various National Guard units and U.S. Africa Command attended the first AFRICOM State Partnership (SPP) Medical Planner Workshop, Aug. 6-10, 2018.
The purpose of the workshop was to enhance the National Guard medical planners' ability and capacity to support the new AFRICOM Campaign Plan.
"Many of the workshop attendees are experienced medical planners and are lead planners for domestic medical operations in their respective states,' said Air Force Capt. David Moore, International Health Specialist, National Guard Integration Office, USAFRICOM Directorate of Strategy, Engagements, and Programs/J5. "Because of this, we are able to leverage that experience to achieve USAFRICOM objectives that are sustainable for the Partner Nation."
The State Partnership Program began in 1993 with National Guard elements from three U.S. states pairing with newly independent, former Soviet republics. Since then it has grown significantly, now with 75 partnerships around the world.
"The SPP is a security cooperation tool for AFRICOM, as the National Guard is the long-term continuity for the 13 partnered countries on the continent," Moore stated. "The National Guard brings unique skillsets to the meet Global Health Engagement and security cooperation efforts."
The workshop sets the stage for effective and long-term planning efforts, according to Moore.
During the three-day event, there were various topics of discussions and presentations by various AFRICOM staff members about resources and support available to the state partners in support of the SPP and AFRICOM lines of effort. In particular, the AFRICOM Command Surgeon's office provided briefings on a variety of medical topics specific to AFRICOM. Deputy Command Surgeon, Colonel Krystal Murphy, welcomed the attendees while highlighting the Command's priorities and challenges.
One topic of discussion was the Humanitarian Assistance Program, under the Department of Defense, which can bolster partner a nation's government provision of basic services to their population, said Paul Muckenthaler, branch chief, Humanitarian Assistance and Health Activities branch in AFRICOM J58, Programs.
"This program enables underserviced populations to see that their government partnering with the U.S. government to provide services such as medical, education, utilities," said Muckenthaler. "It also helps the population to have a positive perception of the U.S. military and the U.S. government in their local areas, thereby countering violent extremist organizations (VEO) messaging, countering terrorist activities."
Another area of discussion was about the challenges of proper funding of partnership events.
Learning the funding process and how it ties into AFRICOM's planning cycle is vital to mission success, according to Army Maj. Gary Barney, joint planner, New York National Guard.
"The process to get funding is one of the things we struggle with on the National Guard side," said Barney. "We need to get our goals to tie into AFRICOM's goals and lines of effort, and to make sure that funding requests get properly routed to the right people in time to get funded."
A key takeaway of this workshop is understanding the contributions the National Guard brings to AFRICOM SPP.
"The National Guard has a unique skill set in the areas of emergency management, disaster and response and civil-military relations that medical planners will use to enhance our African partners' capabilities," Moore said. "In addition to maintaining their medical capabilities that mirror the active duty counterparts, National Guard medical units possess disaster response and emergency management capabilities."
Because of the credibility, understanding, and the continuity of working through humanitarian problems similar to those of African nations, National Guard state partners are well-suited to work alongside African partners, according to Muckenthaler,
"The discussions held at the workshop helps the medical planners to think outside of the military-to-military relationship," said Muckenthaler.
The workshop aligns with the Global Health Engagement (GHE), which is comprised of health and medical related actions and programs undertaken by the Department of Defense, to improve foreign armed forces or foreign civilian health system capacity. GHEpromotes and strengthens partners' human and animal health systems in support of national security objectives.
"The already experienced National Guard Medical Planners are now even better prepared to implement GHE mission for USAFRICOM," said Moore.
The AFRICOM State Partnership Medical Planner Workshop supports AFRICOM Lines of efforts by strengthening partner networks and expanding relationships, working towards long-term objectives for African partners to be better provide effective and legitimate security, and seeks to enhance crisis response capacity in Africa.