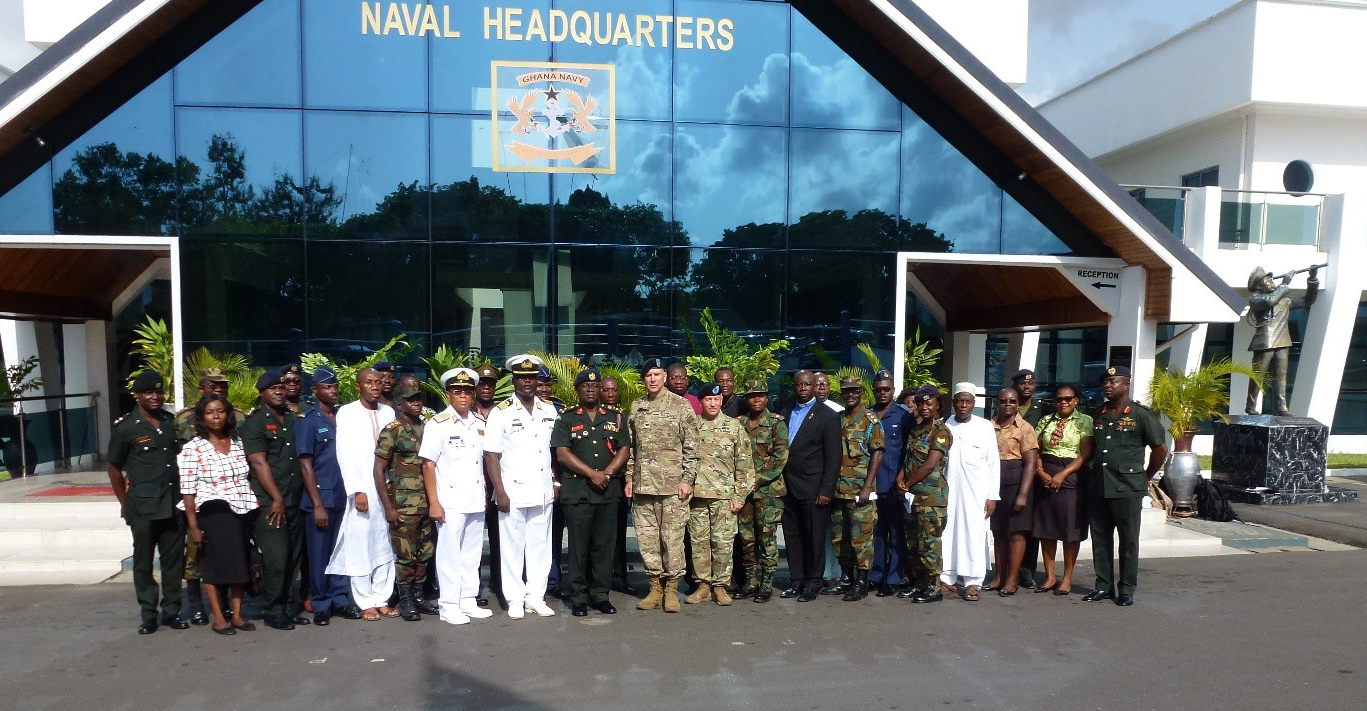 1 photo: USARAF chaplains prepare for event, training with Ghana Armed Forces counterparts
ACCRA, Ghana – U.S. Army Africa chaplains joined forty Ghanaian chaplains, imams and religious specialists to attend a military-to-military chaplain engagement at the Ghana Naval Headquarters here April 23-26. The purpose of this event, which culminated in a day of preparatory exercise interaction, was to plan and prepare for the United Accord training series, scheduled to take place in July.
Ghanaian Navy Capt. Paul Adjei-Djan, the Ghana Armed Forces religious affairs director, hosted the event as a preliminary step toward actualizing his vision of an Economic Community of West African States training program for chaplains engaging in African Union and United Nations peacekeeping operations on the continent. The topics discussed at the military-to-military engagement included deployment cycle support and Ghana-specific mission conditions.
"The Ghana Armed Forces chaplaincy is so professional and experienced that I can also envision them leading an ECOWAS regional chaplain school on par with the NATO chaplain course," said Chaplain (Lt. Col.) Ken Lebon, the USARAF deputy command chaplain.
The four-day engagement brought together a diverse and experienced set of military chaplains, imams and two resident Ghanaian military psychologists. Ghana has provided peacekeepers to 19 U.N. missions in ten separate locations since the African independence movements began in 1957. Currently, many of the approximately 2500 deployed troops count on their chaplains and imams for guidance in scripture study, opportunities to share sacraments, worship facilitation and mission-critical key leader religious engagements, which can reduce tensions between troops and local populations.
"The Ghana Armed Forces chaplain corps is a role-model group for all chaplaincies on and off the continent," said Chaplain (Col.) David Lile, the USARAF command chaplain. "We witnessed a tremendously disciplined and respectful engagement of Protestant, Catholic and Islamic chaplains engaged with tough issues of life and death. They understand the extreme religious dynamic at play in the Sahel today and many of the conflict areas of Central Africa."