Flintlock
Flintlock 2022 builds on the success of previous exercises and focuses on the transition from tactical execution to operational planning and multi-domain integration.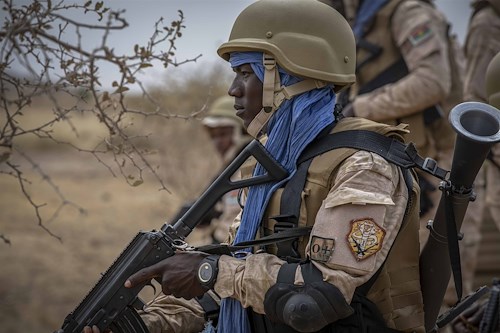 U.S. Special Operations Command Africa will conduct Flintlock 2023 in Ghana and Côte d'Ivoire from March 1-15, 2023, with approximately 1,300 service members from 30 participating nations.
Flintlock intends to strengthen the ability of key partner nations in the region to counter violent extremist organizations, collaborate across borders, and provide security for their people, while respecting human rights and building trust with civilian populations. The robust participation of African and international partners reflects a mutual commitment to countering malign activity and violent extremism throughout the Sahel and West Africa region.
U.S. forces have historically partnered with Ghana and Côte d'Ivoire through multiple military and civil affairs exchanges. Last year, Côte d'Ivoire hosted Flintlock 2022, with more than 400 participants from ten nations. This year's iteration aims to continue reinforcing the collective ability of allied and partner nations to address key security challenges.
Click here for additional Flintlock content on DVIDS.
Flintlock - U.S. Africa Command's premier and largest annual special operations exercise - has taken place annually since 2005 across the Sahel region of Africa among nations participating in the Trans-Sahara Counter-Terrorism Partnership and are planned by African-partner nation special operations forces, Special Operations Command - Africa, and the U.S. Department of State to develop the capacity of and collaboration among African security forces to protect civilian populations.
Other pages in this section