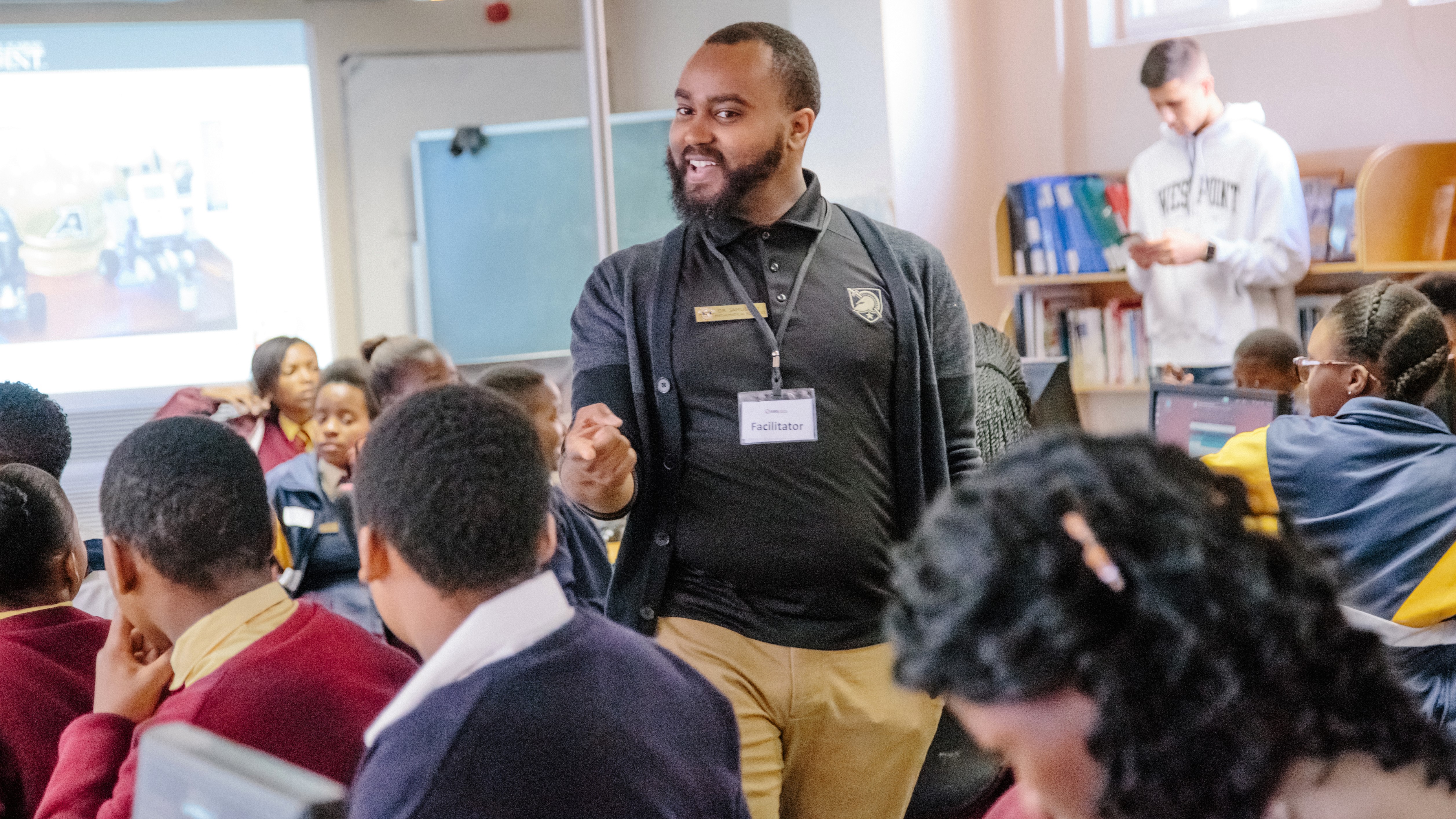 8 photos: West Point partners in South Africa to promote STEM learning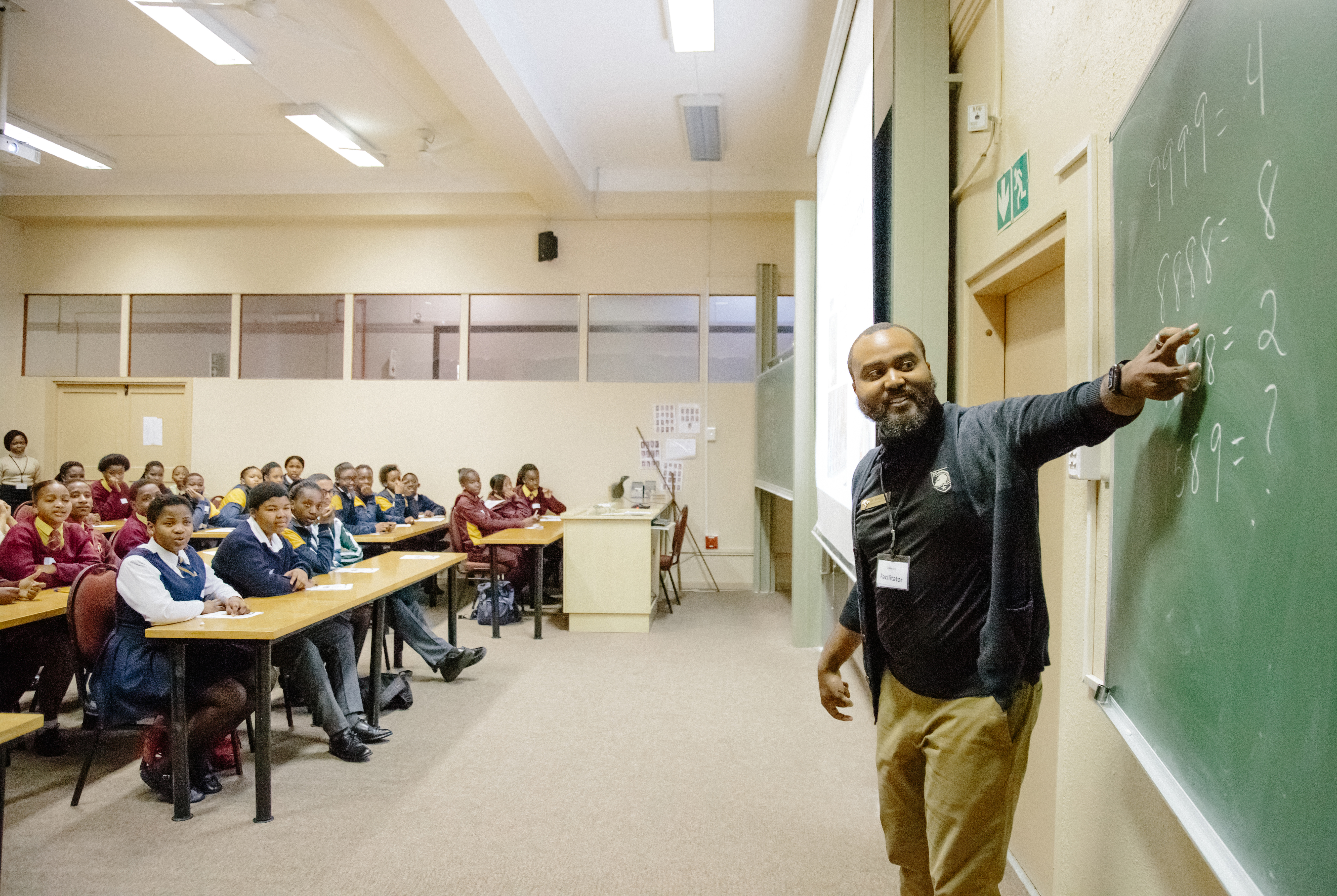 8 photos: West Point partners in South Africa to promote STEM learning
8 photos: West Point partners in South Africa to promote STEM learning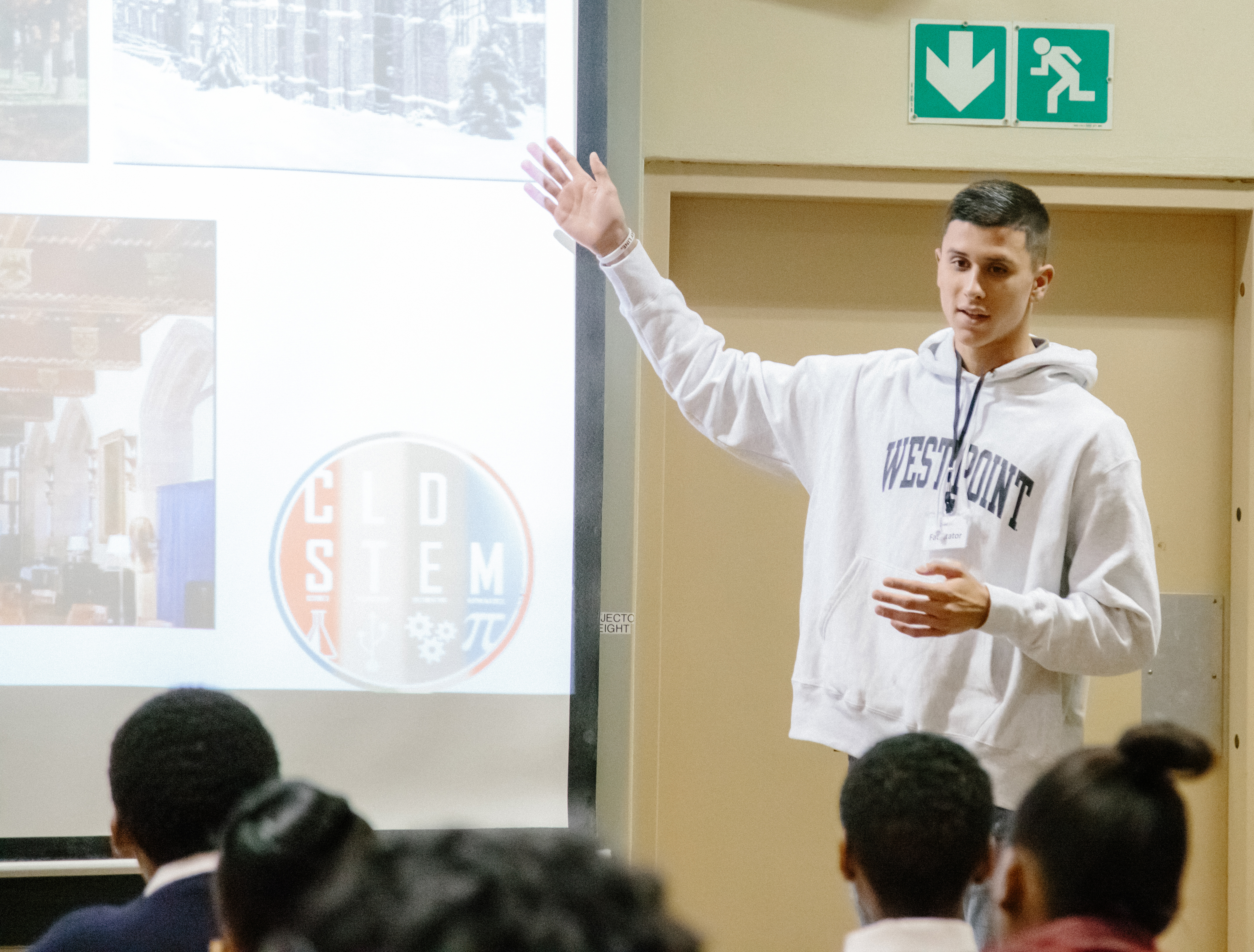 8 photos: West Point partners in South Africa to promote STEM learning
8 photos: West Point partners in South Africa to promote STEM learning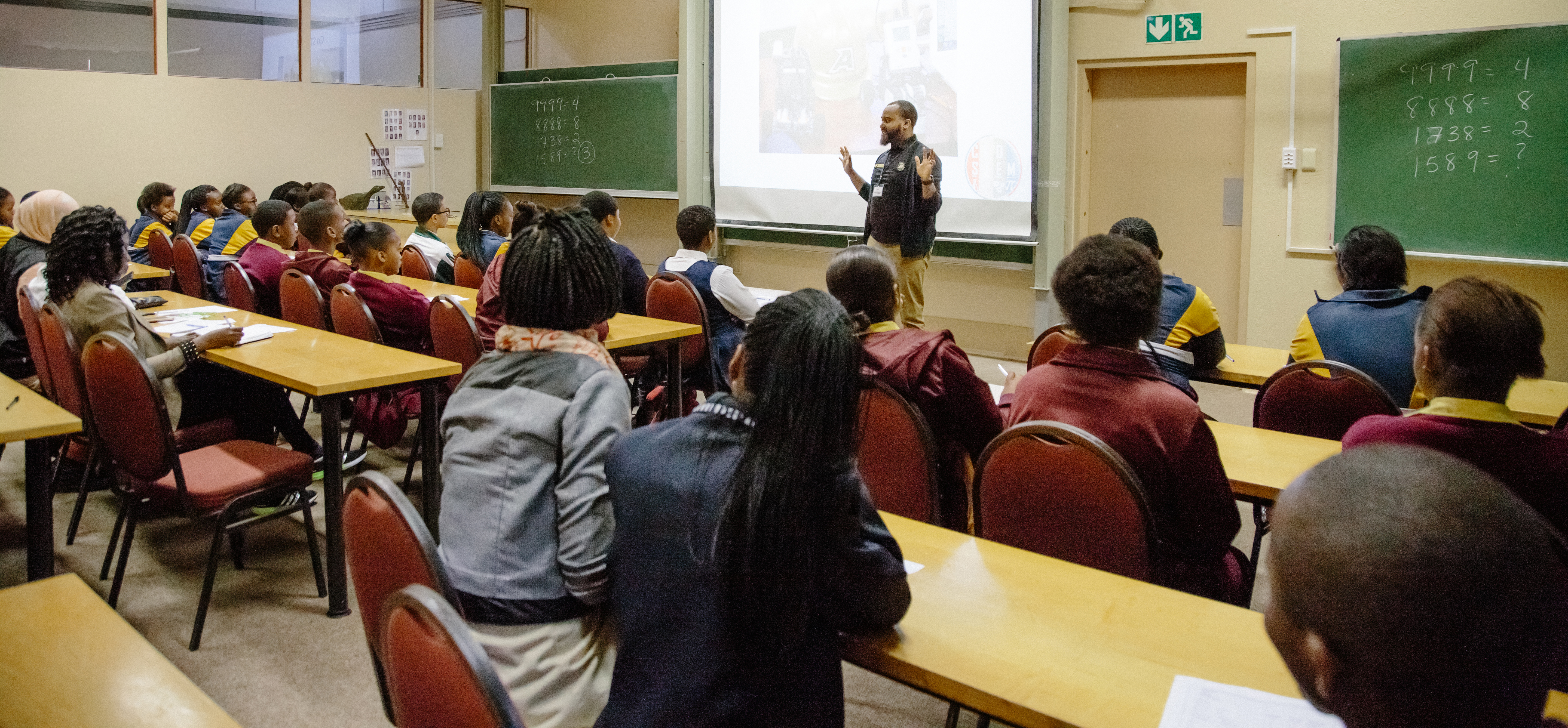 8 photos: West Point partners in South Africa to promote STEM learning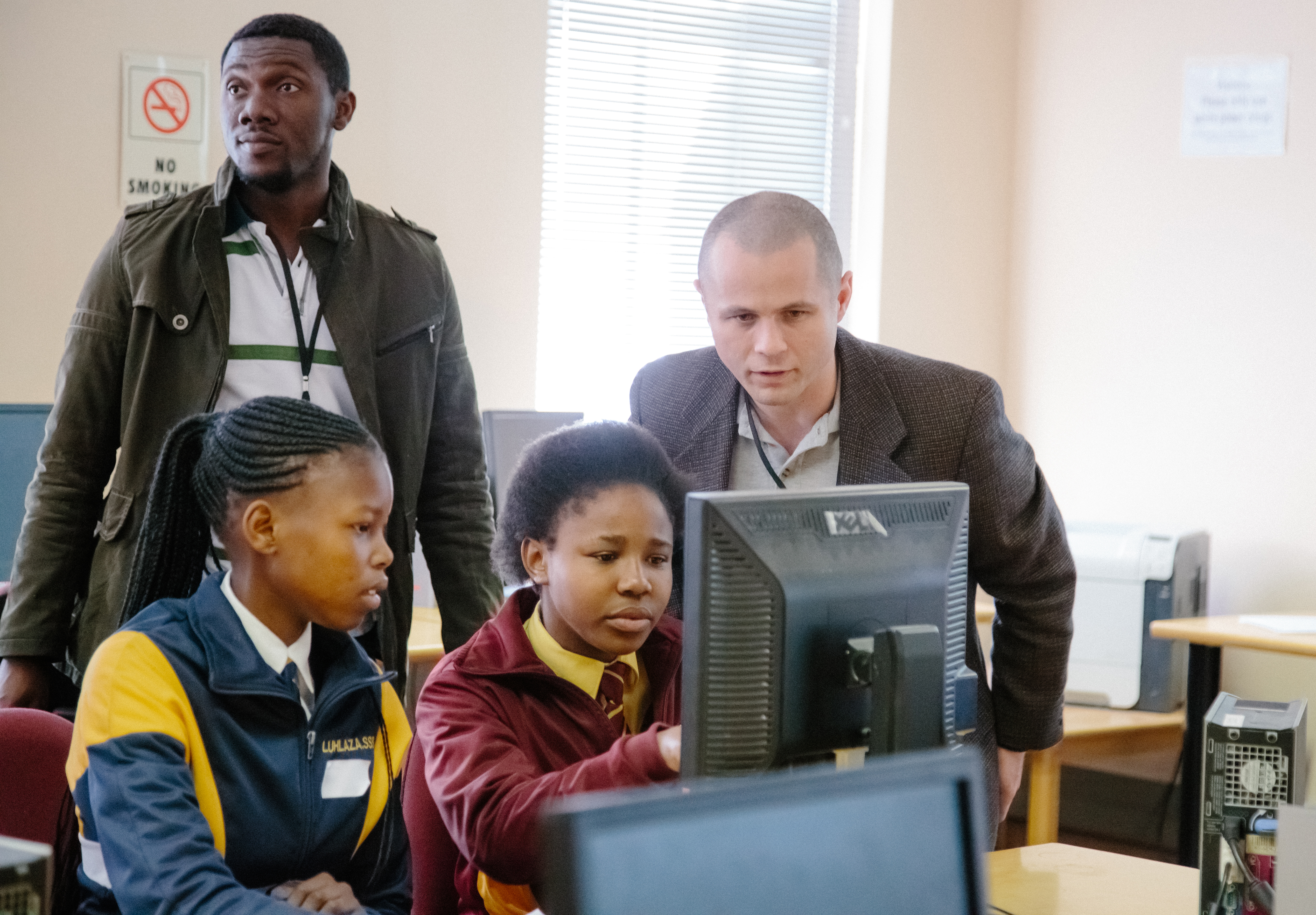 8 photos: West Point partners in South Africa to promote STEM learning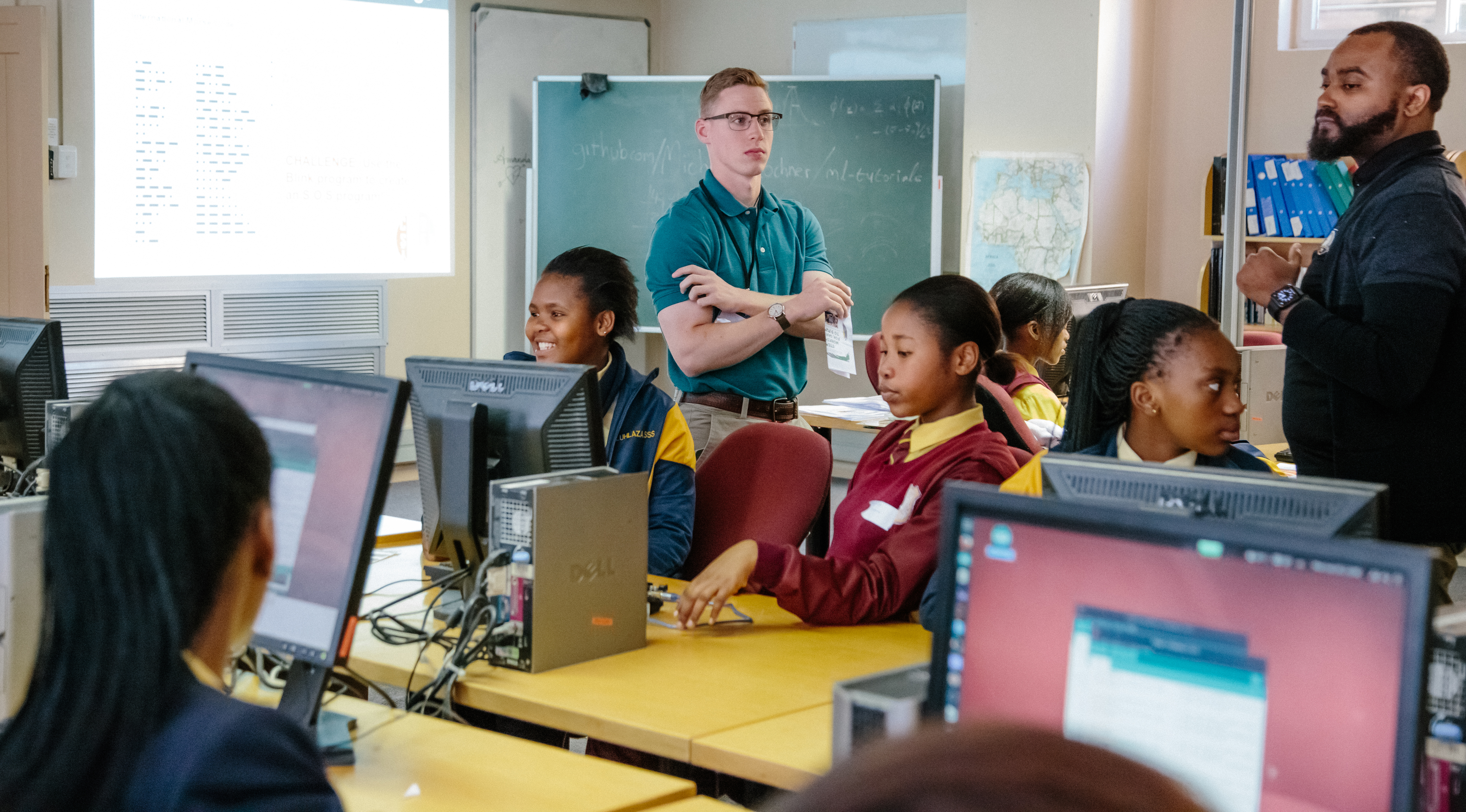 8 photos: West Point partners in South Africa to promote STEM learning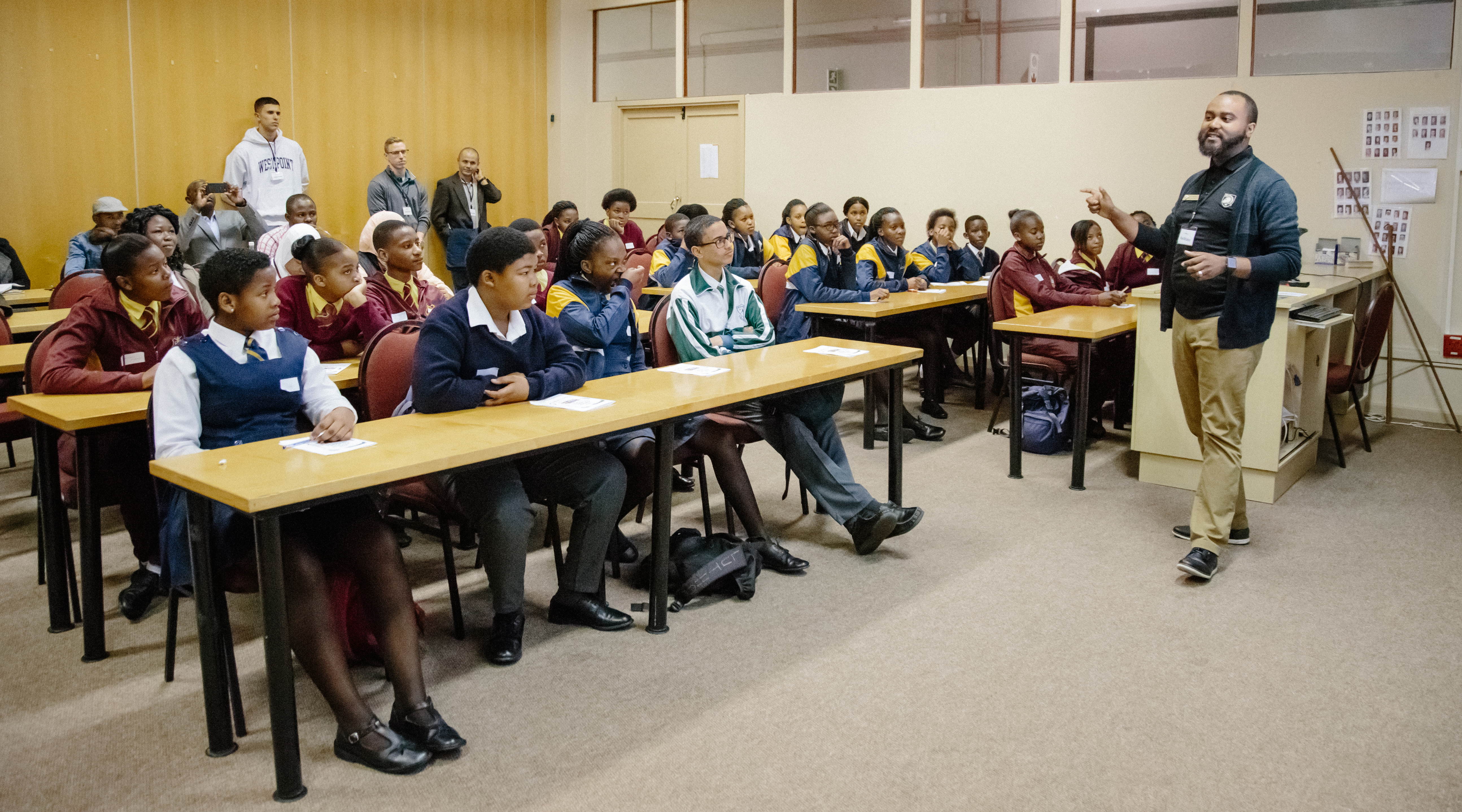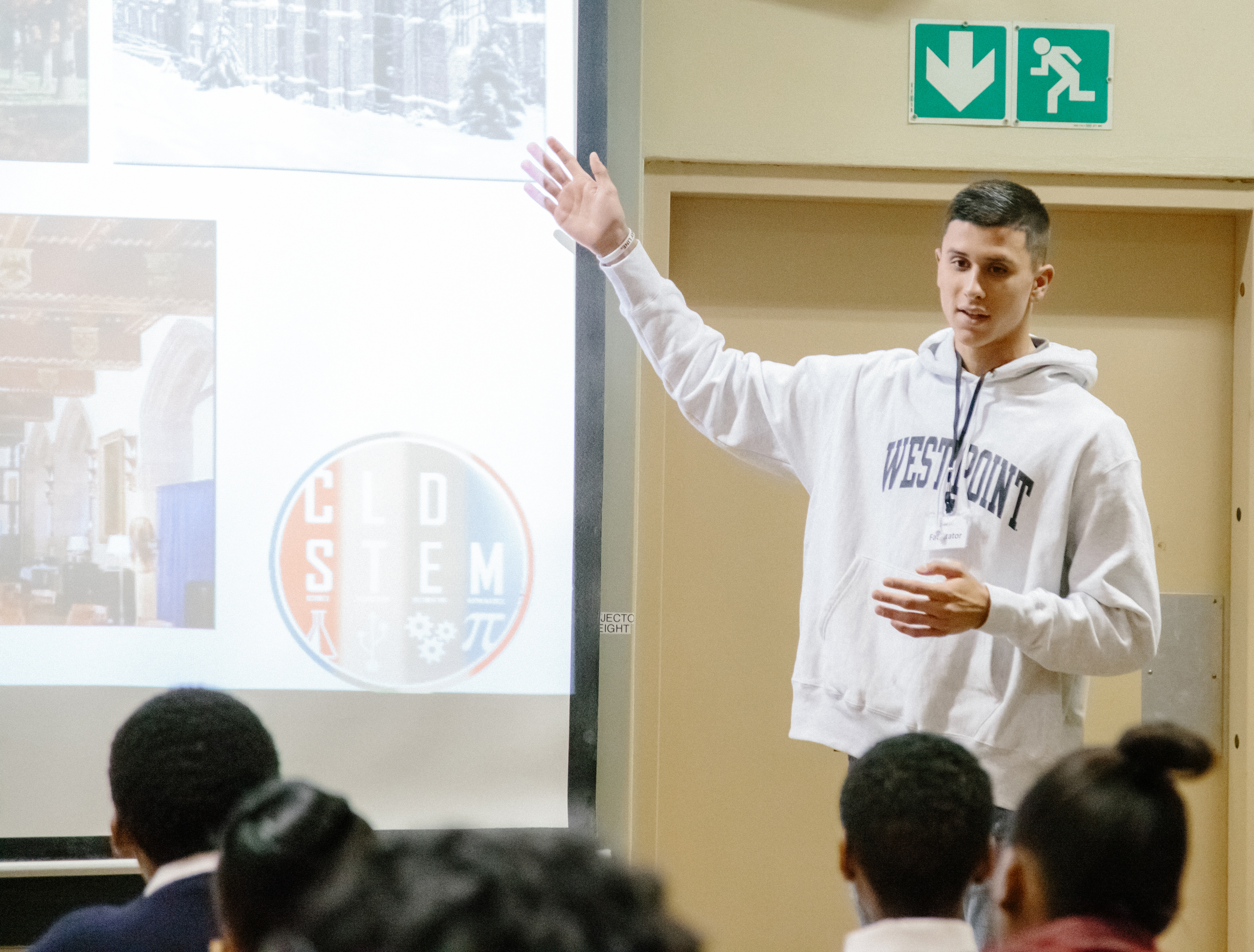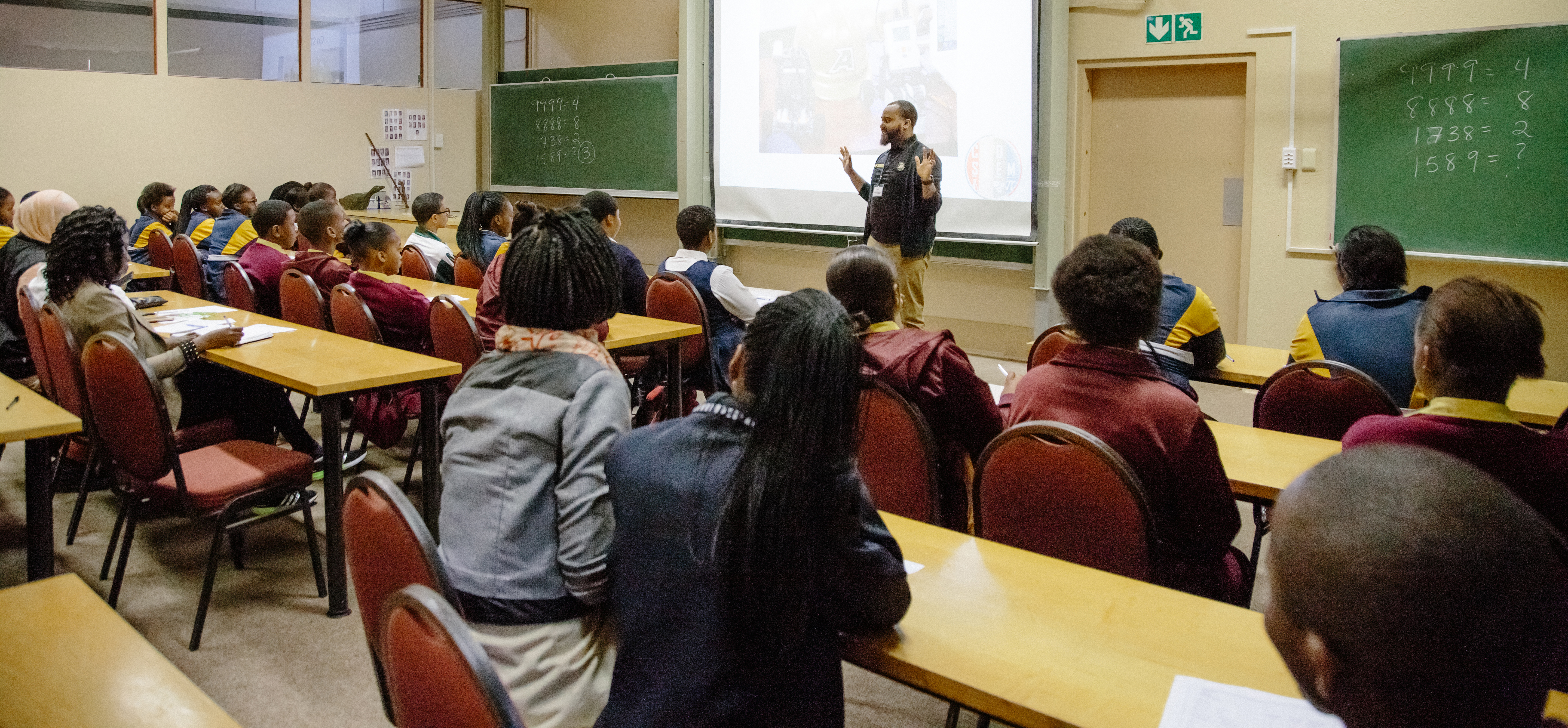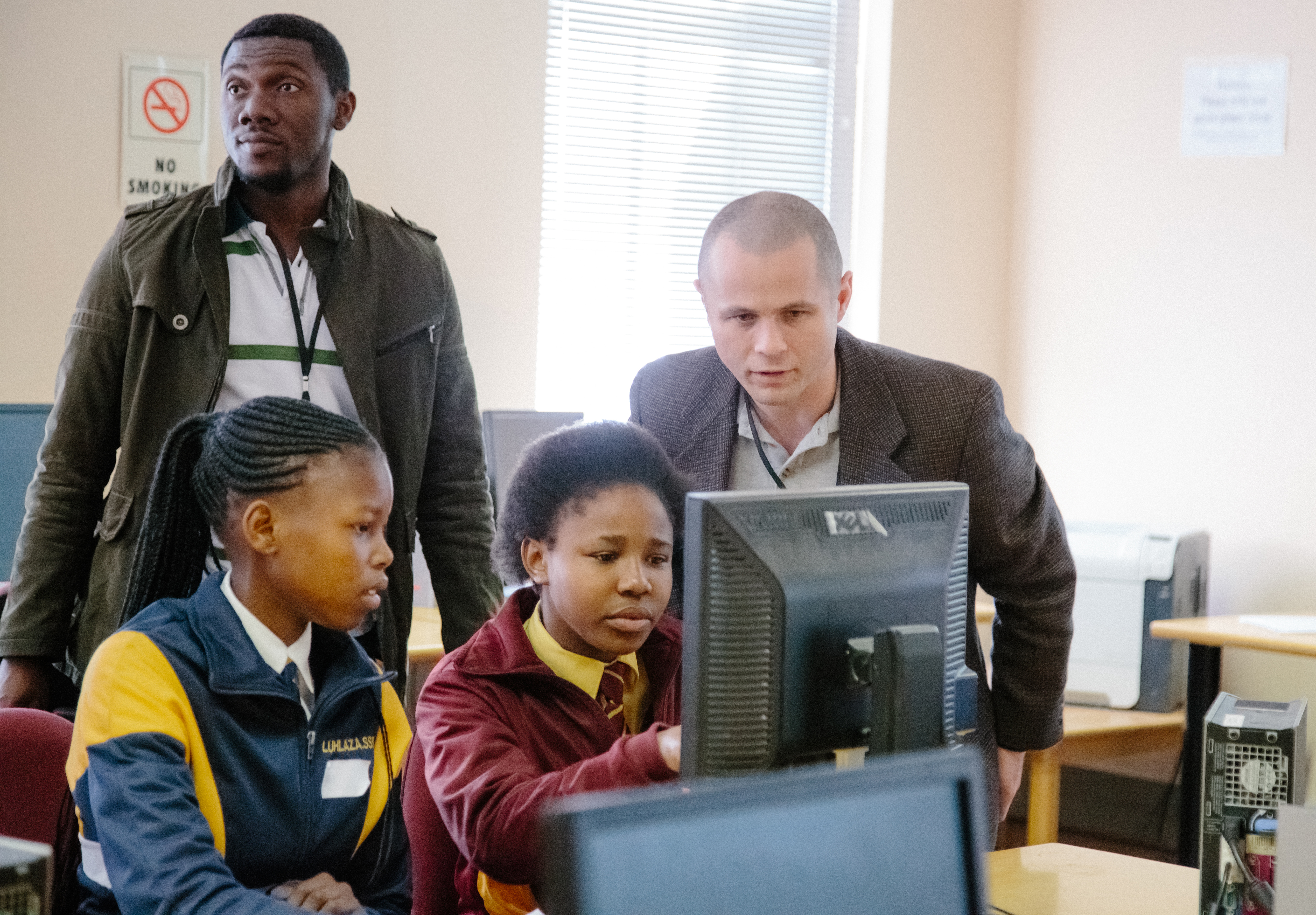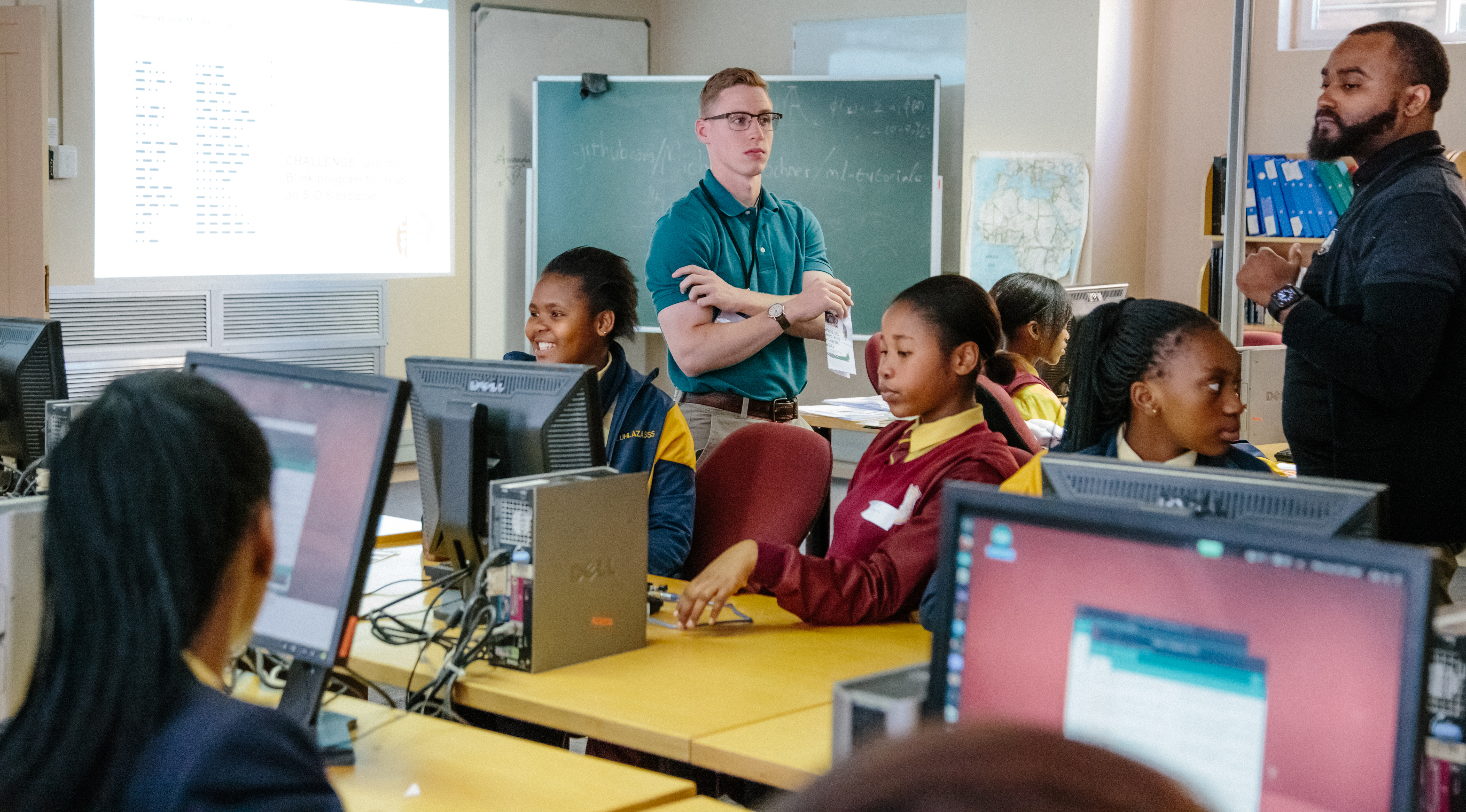 MUIZENBERG, South Africa – Members of the U.S. Military Academy promoted Science, Technology, Engineering and Mathematics to 70 gifted learners in the classroom here in partnership with the African Institute for Mathematical Sciences (AIMS) June 25.
The contingent, including Dr. Samuel Ivy, a mathematics professor, and two West Point cadets, Cadets Patrick Cowan and Matthew Rivera, spent three days partnering with faculty at AIMS to promote STEM education, facilitating practical modules and fostering further confidence in learning for the African students.
The outreach event was made possible through efforts between the U.S Embassy in Pretoria, U.S Africa Command (AFRICOM), West Point and the researchers, staff, and graduate students at AIMS South Africa.
Student learners were selected from the Khayelitsha Township of Luhlaza High School, Joe Slovo Engineering High School, and from the Thope Foundation and the Molomhlaba Organization—two Non-government organizations with missions to transforming the lives of young girls through education.
"We are very honored to be a part of something special," said Rivera. "Being a cadet at West Point is an opportunity unimaginable and is something learners such as these, chosen to be here, should also be afforded."
"Exposure and awareness of the opportunities within STEM and exposure to universities like West Point will establish future dividends for all stakeholders," Ivy said.
The education workshop is normally run by the Military Academy in the U.S. for underserved communities, with varying modules on STEM topics depending on the local interests. The AIMS program was the first such workshop held overseas.
"This is a pilot program for an enduring partnership between U.S. academies and the AIMS network both here in South Africa and across the continent," said Lt. Commander, Carl Pearson, Ph.D., the AFRICOM Research, Development, Testing and Evaluation liaison. "We're looking forward to working together on future events that expand the horizons of Africa's youth," he said.
"The connectivity to the future begins here," said Cowan.
Ivy and his cadets brought a "programmable circuit" lab to the training. The lab highlights the Arduino platform, an open source miniature programmable computer, with uses ranging from educational, to home automation, to rapid prototyping in research labs.
Using this platform, the workshop introduced the South African students to technological discovery through several exploratory exercises.
The event was a smashing success, with pairs of students building and programming several different device configurations, said Thomas Britton, a senior at Cape Town's Heathfield High School.
"This workshop is very interesting and rewarding because a learner can design and build their own device for computer everyday use," Britton said.
AIMS advocates empowering Africa's youth to shape its future, solve global challenges and drive economic self-sufficiency since its founding in 2003. It encourages growth and learning in partnership with six universities: Cambridge, Cape Town, Oxford, Paris Sud XI, Stellenbosch and Western Cape.
"We love math and we love what math is about but we must continue to discover," said Barry Green, AIMS South Africa Director. "We want to build a stronger South Africa and continent from a medical perspective to a banking environment and mathematics is the gateway."
The STEM learning with West Point could not have occurred at a more symbolic time, Pearson said. The workshop coincides with the South African celebration of National Youth Month, with activities to inspire the next generation of scientists, technologists, innovators and leaders in the nation.
"As we conclude our National Youth Month, we hope this workshop inspired and motivated the learners to become the next generation of scientists, technologists, innovators and leaders in our nation," said Dr. Rejoyce Gavhi-Molefe, AIMS researcher and STEM outreach coordinator. "We also hope that our volunteers' students were encouraged to continue to pay it forward."
These academic engagements in South Africa and elsewhere on the continent are part of larger, long term collaboration between the broad U.S. research enterprise and African partners.
"We are in this for long haul, and STEM outreach activities like these today are introducing us to the people we will be working with 10, 20 years from now," Pearson said.
Agreements at higher government and academic levels, like the Research, Development, Testing & Evaluation framework and the New York National Guard State Partnership Program with the South African Defense Force highlight the value that both countries place on such collaborations.
"These sort of partnerships benefit the citizens of both countries, extending far beyond just military capability improvements to yielding the better life that science helps create," Pearson said.