3 photos: WADPI Graduates
3 photos: WADPI Graduates from Nigeria and Liberia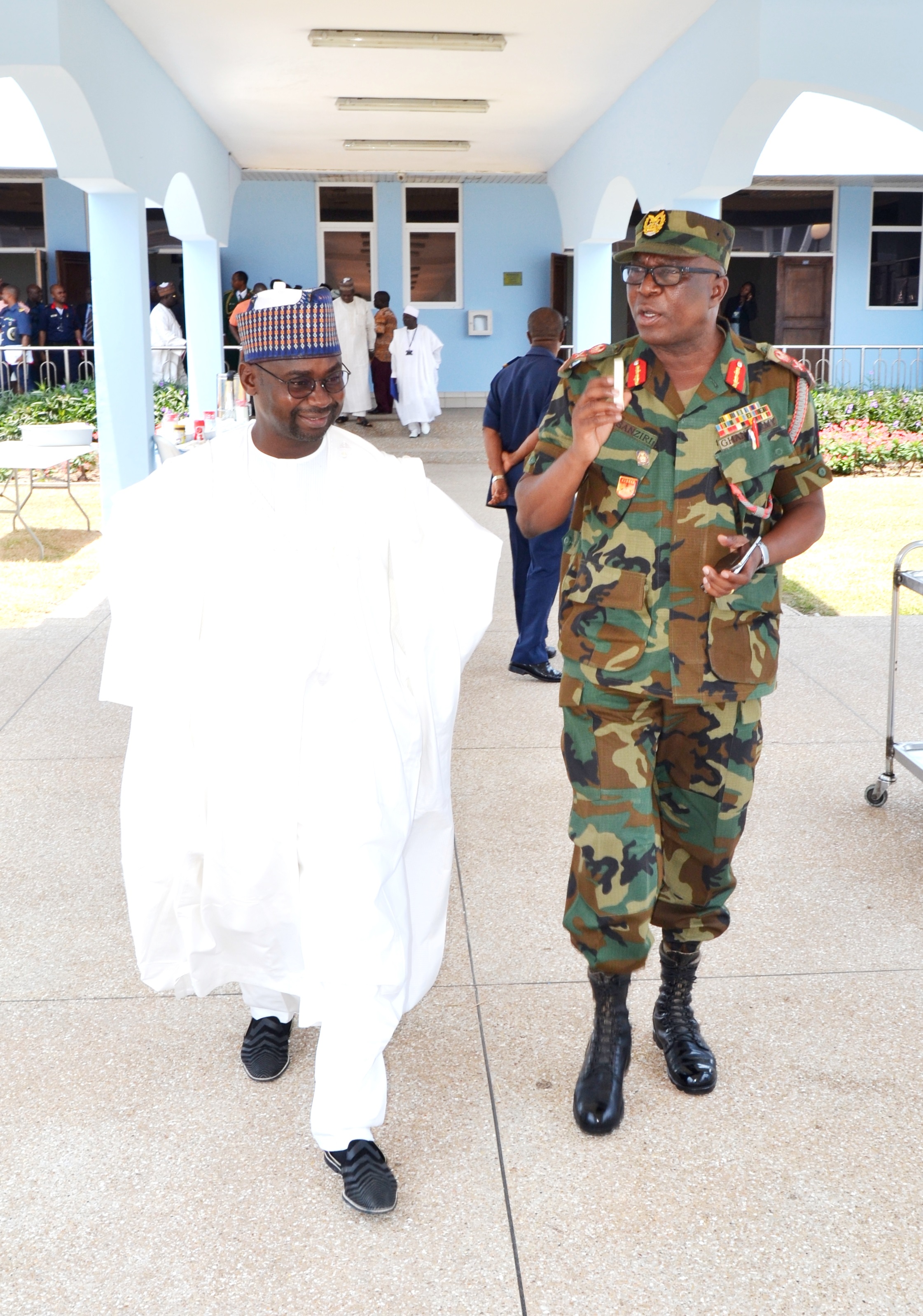 3 photos: WADPI Graduates from Nigeria and Liberia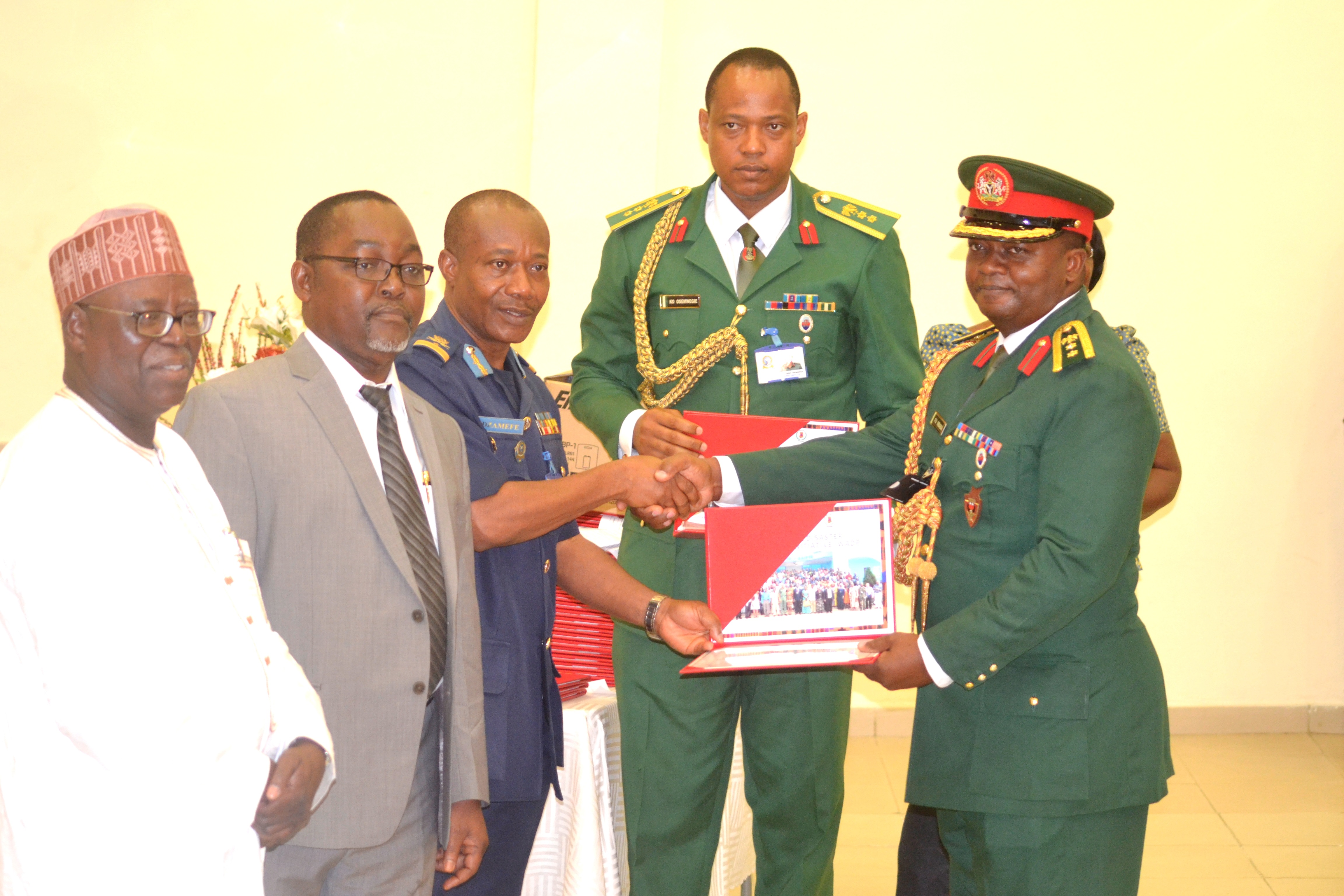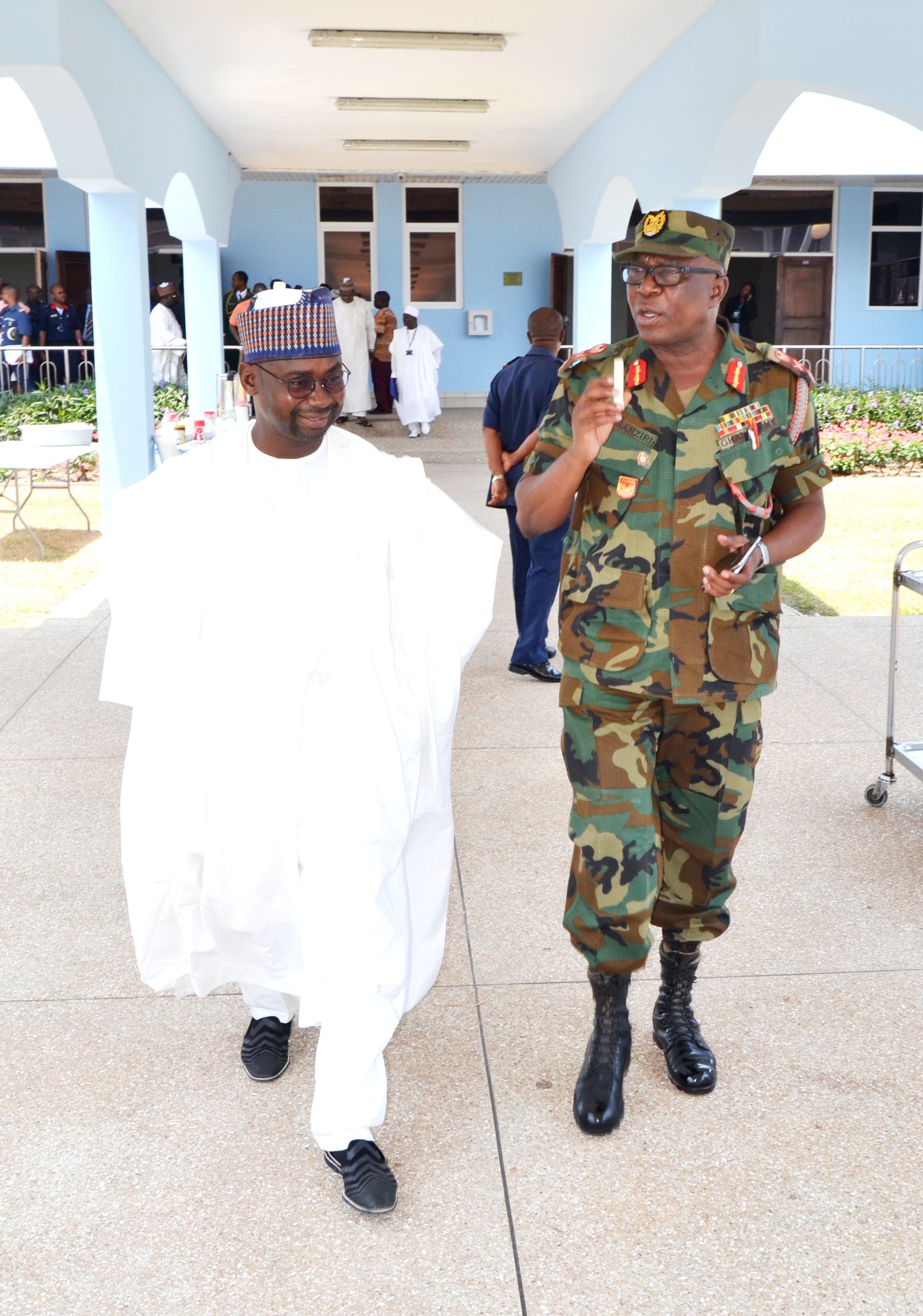 ACCRA, Ghana - Parliamentary and Cabinet members from Nigeria and Liberia have agreed to promote regional collaboration on disaster preparedness.
Several high-level government officials from both countries attended a graduation ceremony in honor of 120 of their citizens who participated in the 7th West Africa Disaster Preparedness Initiative course, conducted at the Kofi Annan International Peacekeeping Training Centre, 24 Aug. to 18 Sept.
"Ebola exposed the shortcomings of our disaster and response system…we were never prepared for a disaster with this magnitude," said Minister of Internal Affairs and Head of the Liberian Delegation the Hon. Morris Dukuly, Sr.
Noting that the West Africa Disaster Preparedness Initiative, or WADPI, training would provide capacity and a response mechanism for enhanced disaster response in the region, Dukuly emphasized the importance of regional collaboration, communication and coordination with reference to the transnational assistance received by Liberia during the Ebola epidemic.
WADPI represents an example of how a U.S. and African regional partnership functions. It is funded by the U.S. AFRICOM Operation United Assistance Transition Disaster Preparedness Project, and implemented by the Kofi Annan International Peacekeeping Training Centre, the National Disaster Management Organization of Ghana and the Economic Community of West African States. In addition, technical support is provided by multiple U.S. agencies: Air Forces Europe/Africa, Defense Institute for Medical Operations, Defense Threat Reduction Agency, and the Center for Disaster and Humanitarian Assistance Medicine.
"We are grateful for the opportunity given to us in this training supported by AFRICOM," stated the Disaster Preparedness Project Director General of the National Emergency Management Agency for Nigeria Mohammed Sani Sidi, who assured WADPI participants that their recommendations would be given consideration by appropriate authorities.
WADPI teaches participants how to collaborate and problem-solve in various disaster preparedness scenarios. Over the years the course has been conducted, it has gained significant attention of national lawmakers and administrators for producing a cadre of skilled professionals who understand the importance of reaching across borders to ensure success during a response to crises that do not recognize those borders.
"A bill has already been passed into law by the House of Representatives and has been forwarded to the Liberian Senate for concurrence," stated the Hon. Juajulue Milton Teahjay, who spoke on behalf of the Liberian Senate. Milton went on to say that the Liberia parliament is taking significant steps to institutionalize disaster management in the country.
Expressing the concerns about the changing phase of the Ebola virus, Director General of the Nigerian Centre for Disease Control Dr. Abdulsalam Nasidi, suggested regional governments must seriously address global health security issues and build resilient health systems. He stated that building public health institutions would provide avenues for participants to utilize the skills they acquired at the WADPI.
"Your training will enhance and provide us with the manpower to establish a standing existing rapid response team," said Nasidi, who further stated that health capacity building is one of the key aspects of being prepared.
Chairman of the National Democratic Congress and former National Coordinator of National Disaster Management Organization Kofi Portuphy, said that resilient health care in Africa is key in the defense against Ebola and any other pandemic. Portuphy reflected positively on the progress that WADPI training had achieved in Ghana, and concluded that regional collaboration plays a vital role in disaster management.
WADPI aims to strengthen national capacities in disaster preparedness, response and management among 17 African partner nations, primarily Economic Community of West African States member states, and Mauritania, Chad and Cameroon. The main objective of the training is to utilize lessons learned from the recent Ebola epidemic to implement an all-hazards approach to disaster preparedness while ensuring continued regional collaboration, communication and coordination between Member States in disaster preparedness and response.