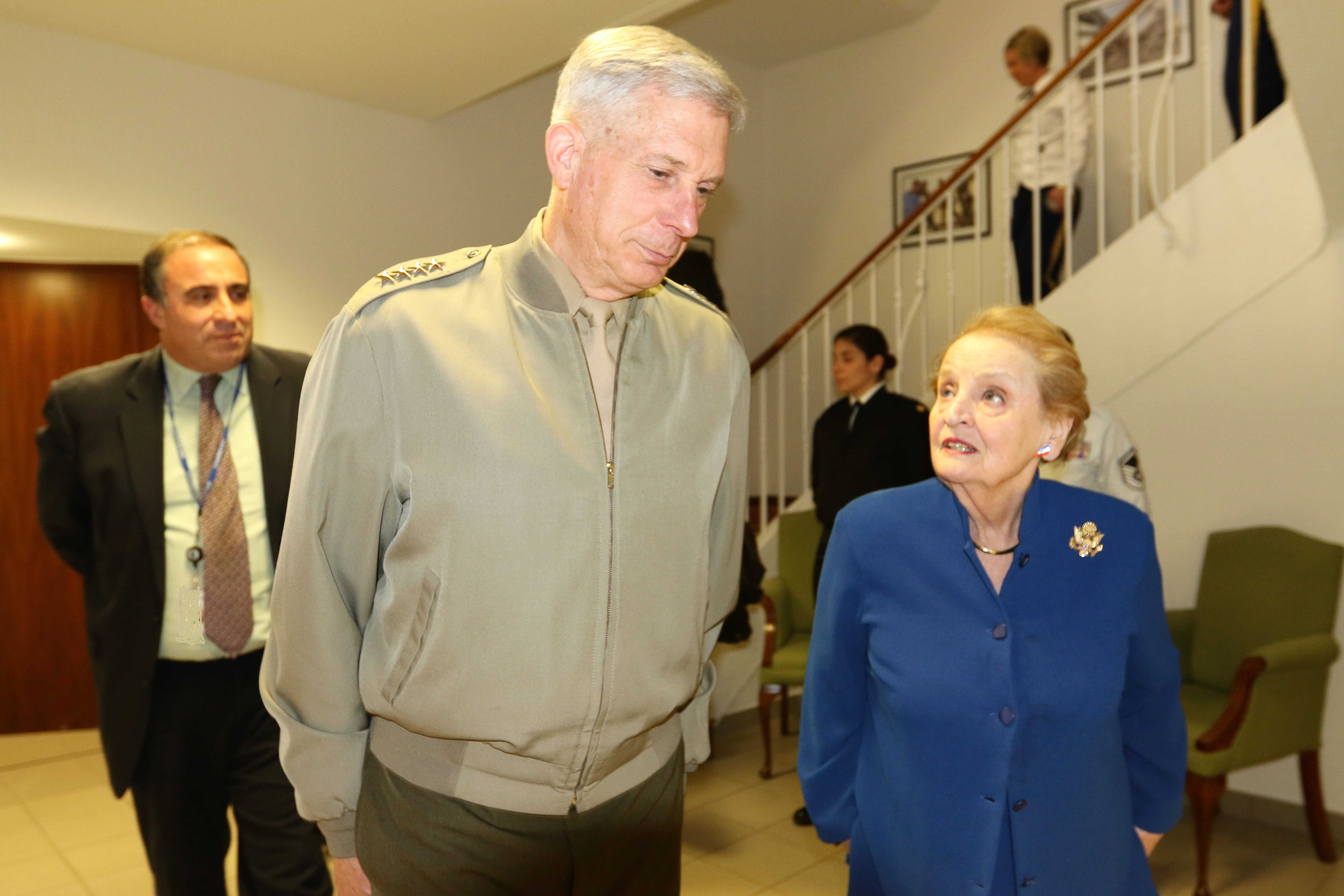 8 photos: AFRICOM hosts former Secretary of State Madeleine Albright
8 photos: AFRICOM hosts former Secretary of State Madeleine Albright
8 photos: AFRICOM hosts former Secretary of State Madeleine Albright
8 photos: AFRICOM hosts former Secretary of State Madeleine Albright
8 photos: AFRICOM hosts former Secretary of State Madeleine Albright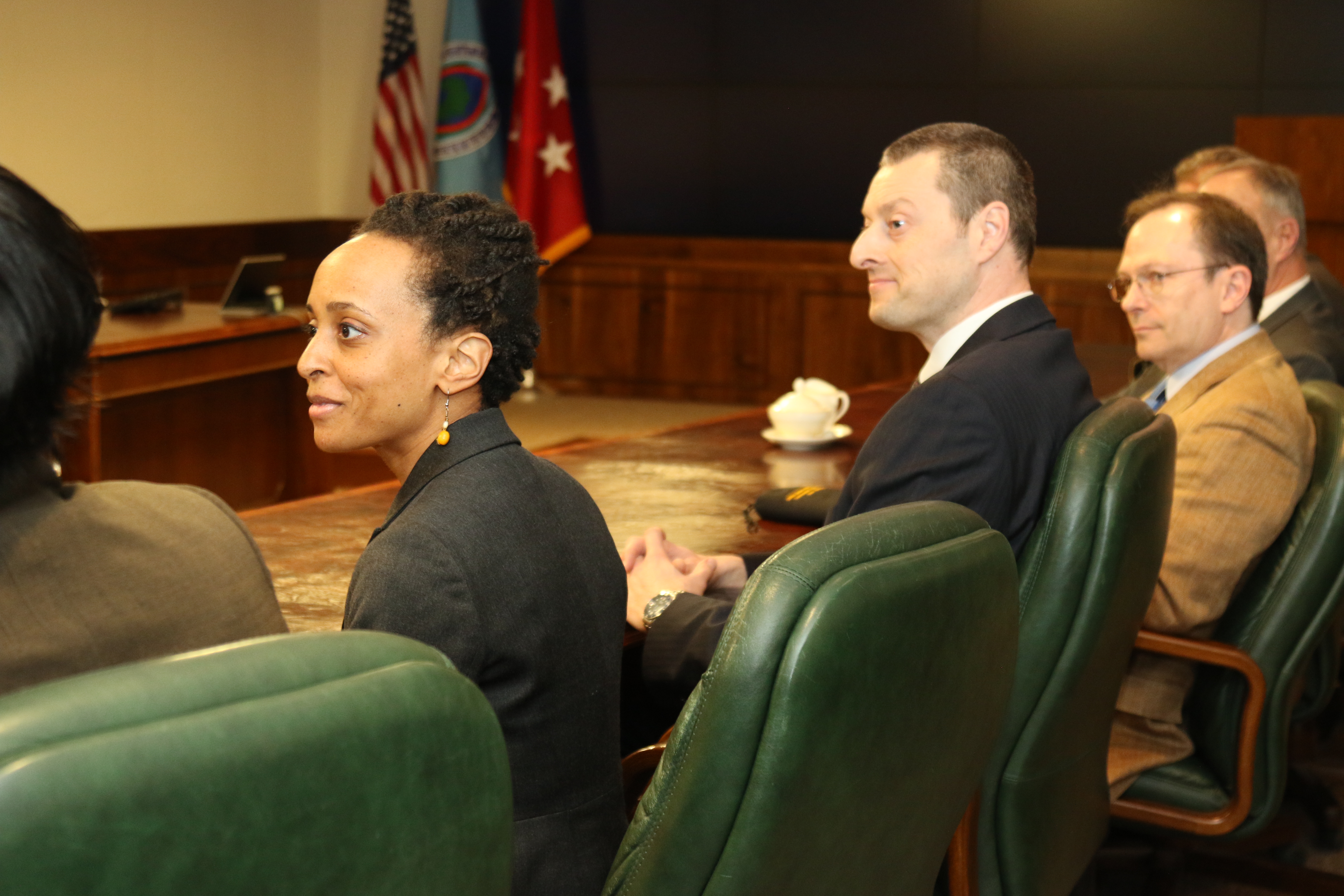 8 photos: AFRICOM hosts former Secretary of State Madeleine Albright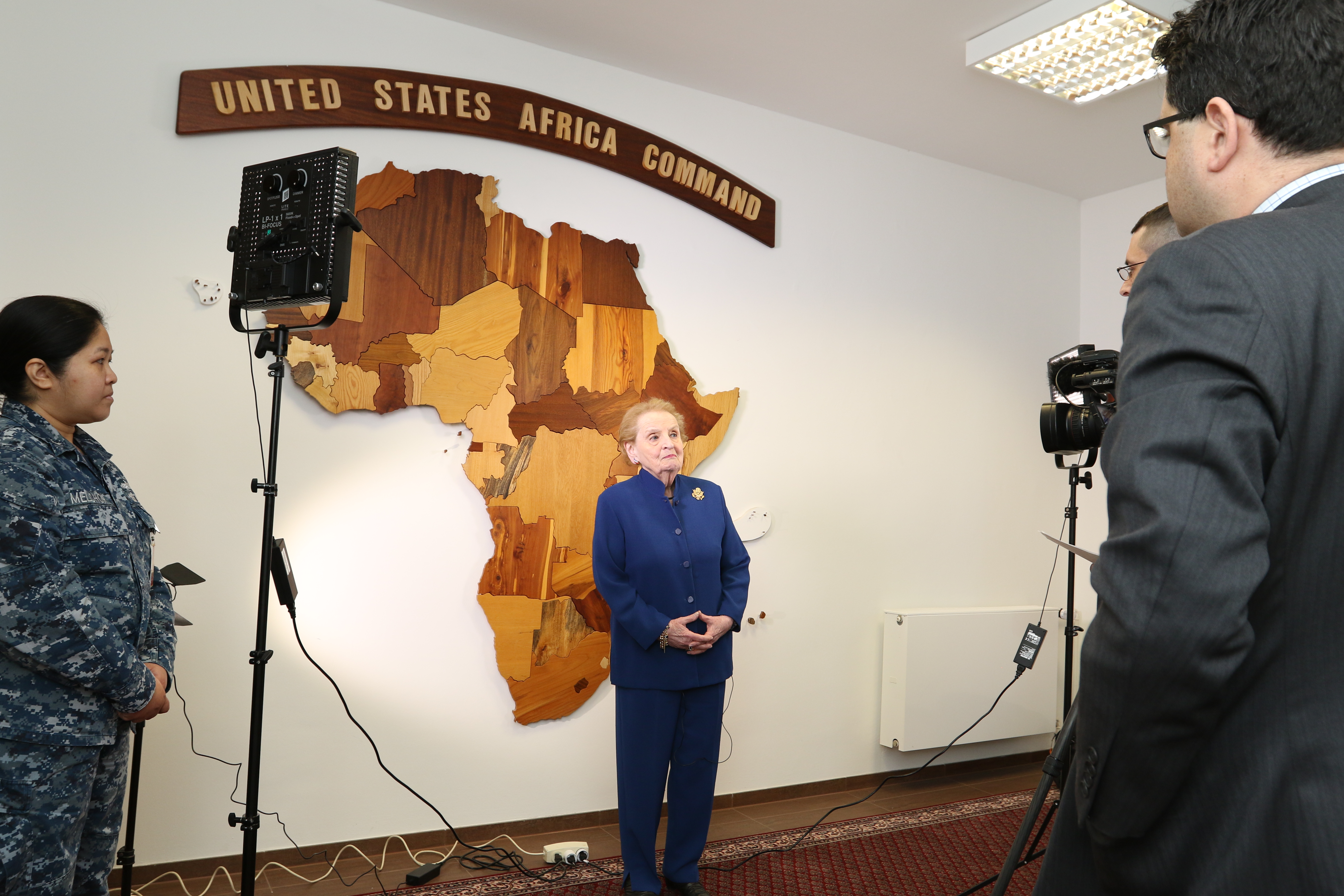 8 photos: AFRICOM hosts former Secretary of State Madeleine Albright
8 photos: AFRICOM hosts former Secretary of State Madeleine Albright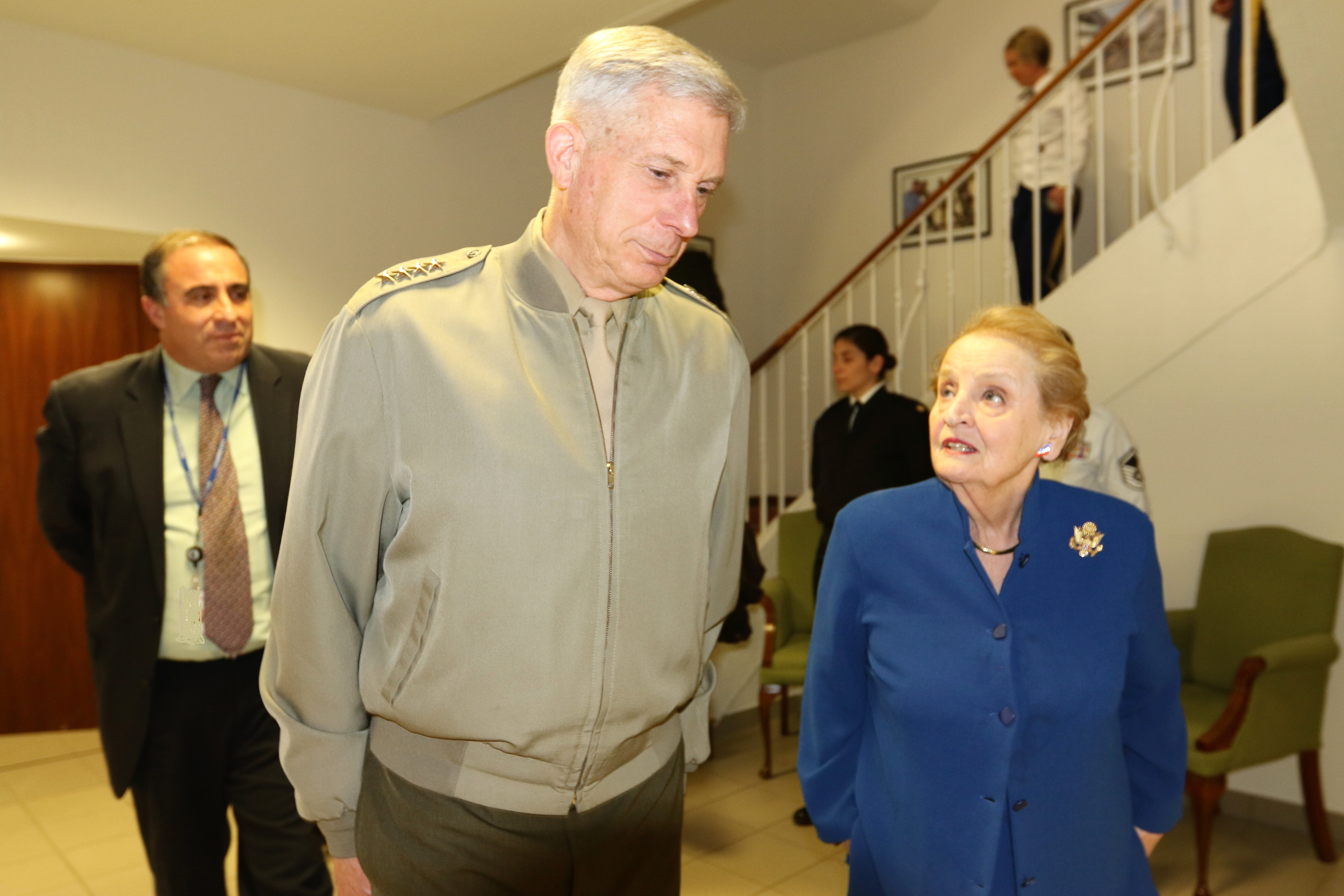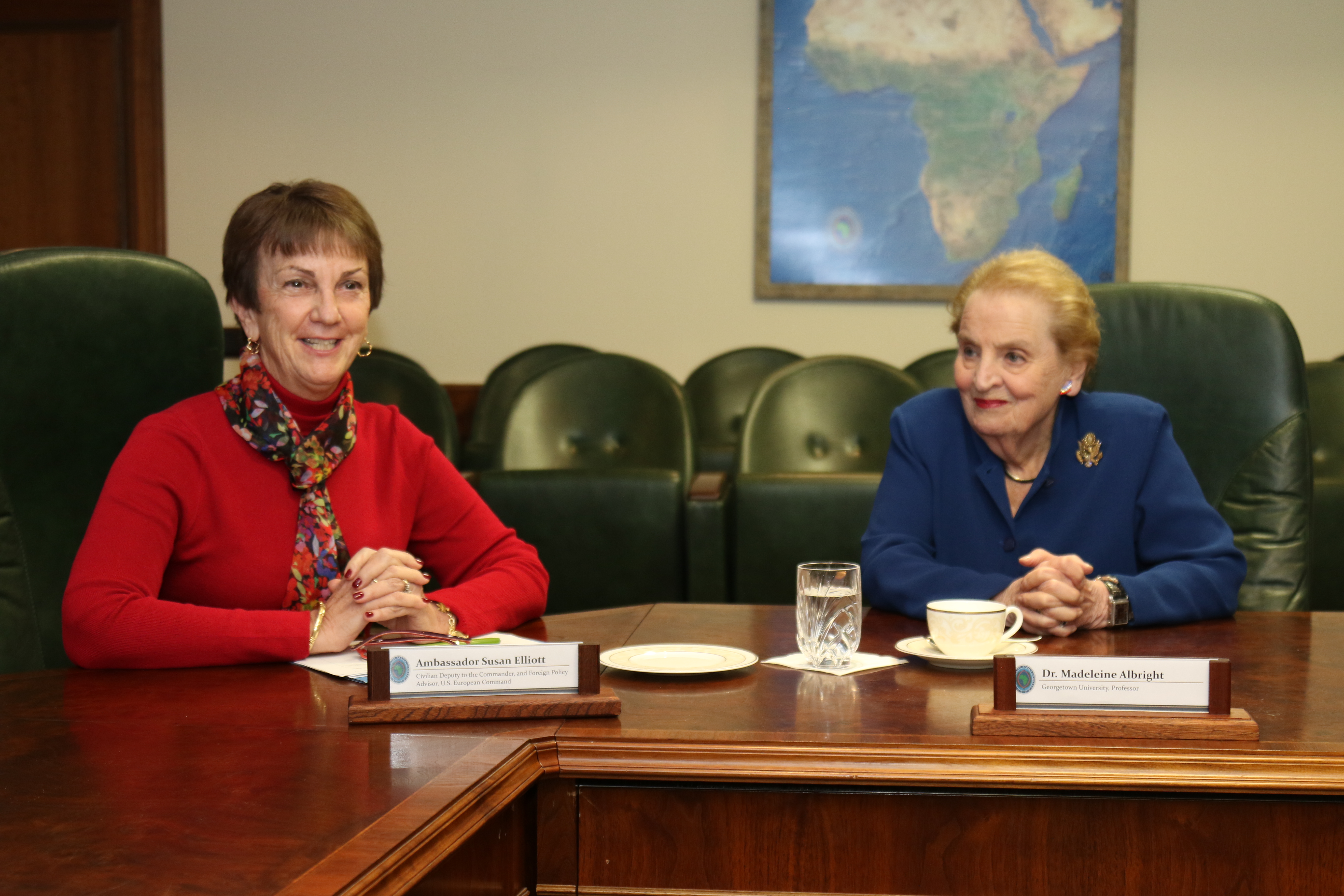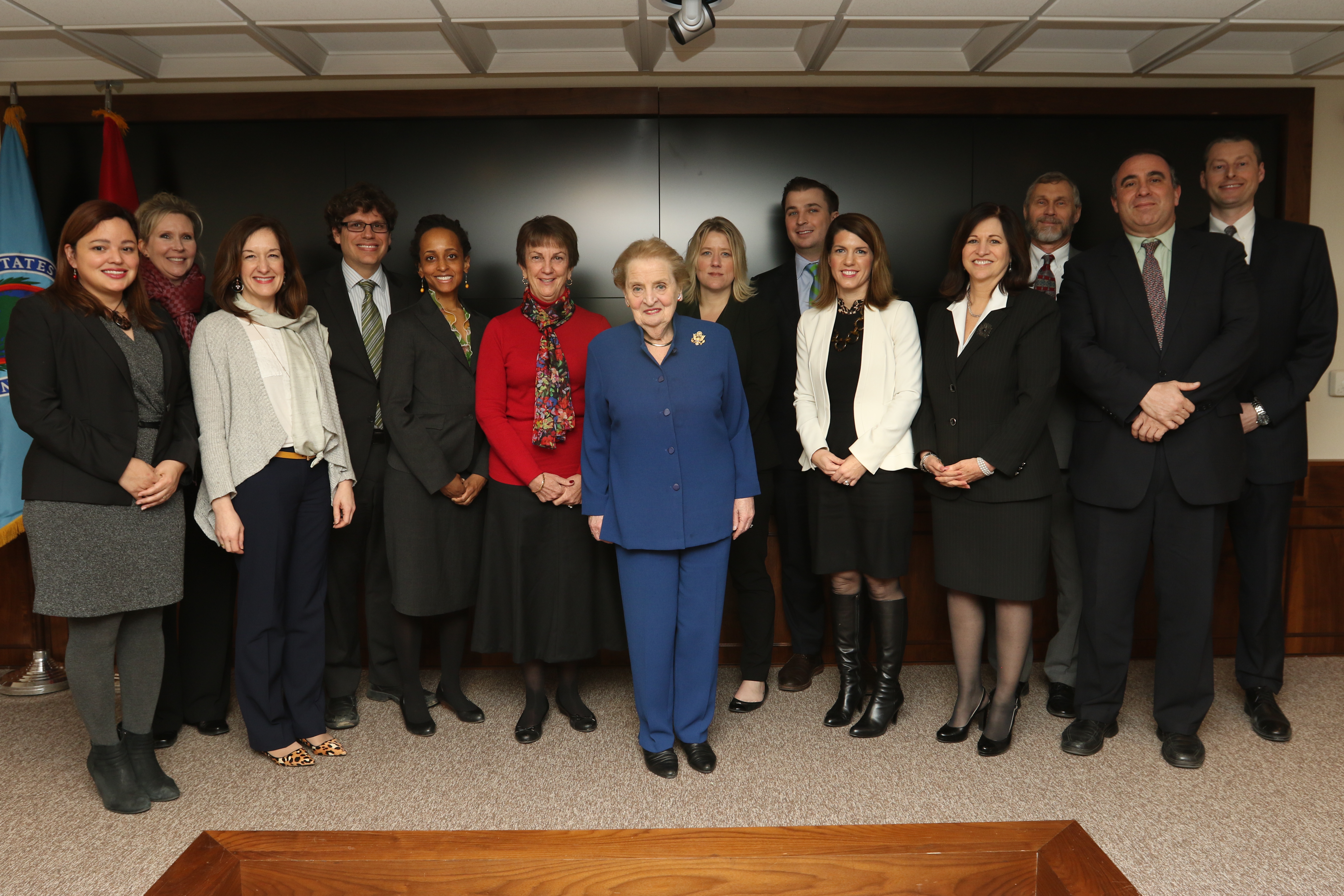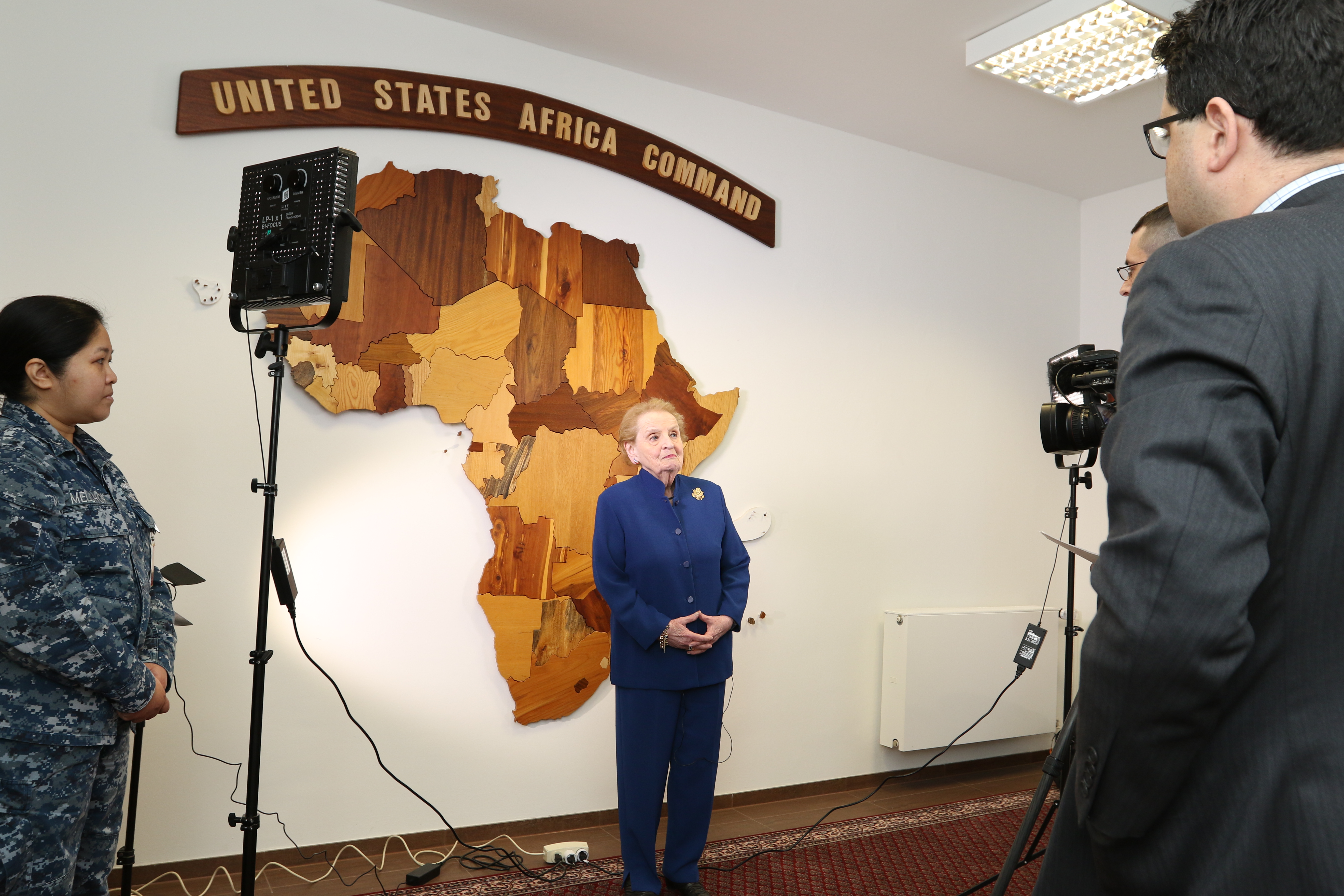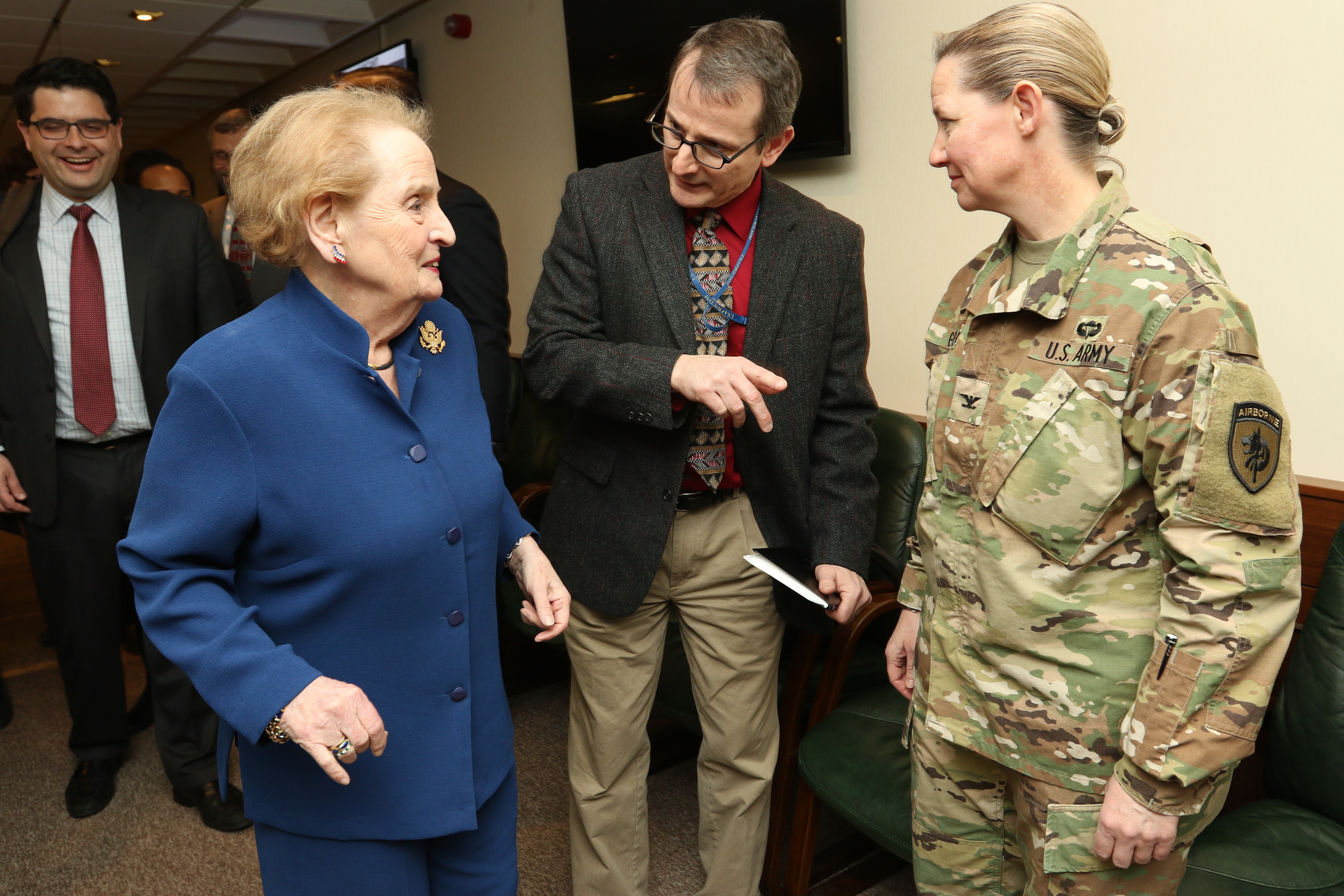 STUTTGART, Germany – AFRICOM welcomed former Secretary of State Madeleine Albright during a recent visit to the command's headquarters, Feb. 16.
On her way to the annual Munich Security Conference, Albright arrived a day earlier in Stuttgart and was hosted by AFRICOM commander Gen. Thomas Waldhauser and his staff who gave a presentation on the organization's mission and programs in Africa.
Albright, appointed by President Bill Clinton, took office as the 64th U.S. Secretary of State on January 23, 1997, to become the first female U.S. Secretary of State and the highest-ranking woman in the history of the U.S. government at the time of her appointment.
After meeting with senior AFRICOM leaders, Albright then met with U.S. State Department career Foreign Service officers currently assigned to AFRICOM and U.S. European command.
Reflecting on her time in various roles in government and academia, she shared her experiences and wisdom with the current cadre of Foreign Service officers. She praised their contributions to American diplomatic efforts and expressed the importance of "reaching across the aisle" as a way to build and nurture relationships that benefit the nation.
Albright currently serves as chair of Albright Stonebridge Group and as a professor of International Relations at Georgetown University's School of Foreign Service.
View our Flickr page to see more photos of former Secretary of State Madeleine Albright's visit to AFRICOM.