3 photos: Malawi hosts 2017 African Land Forces Summit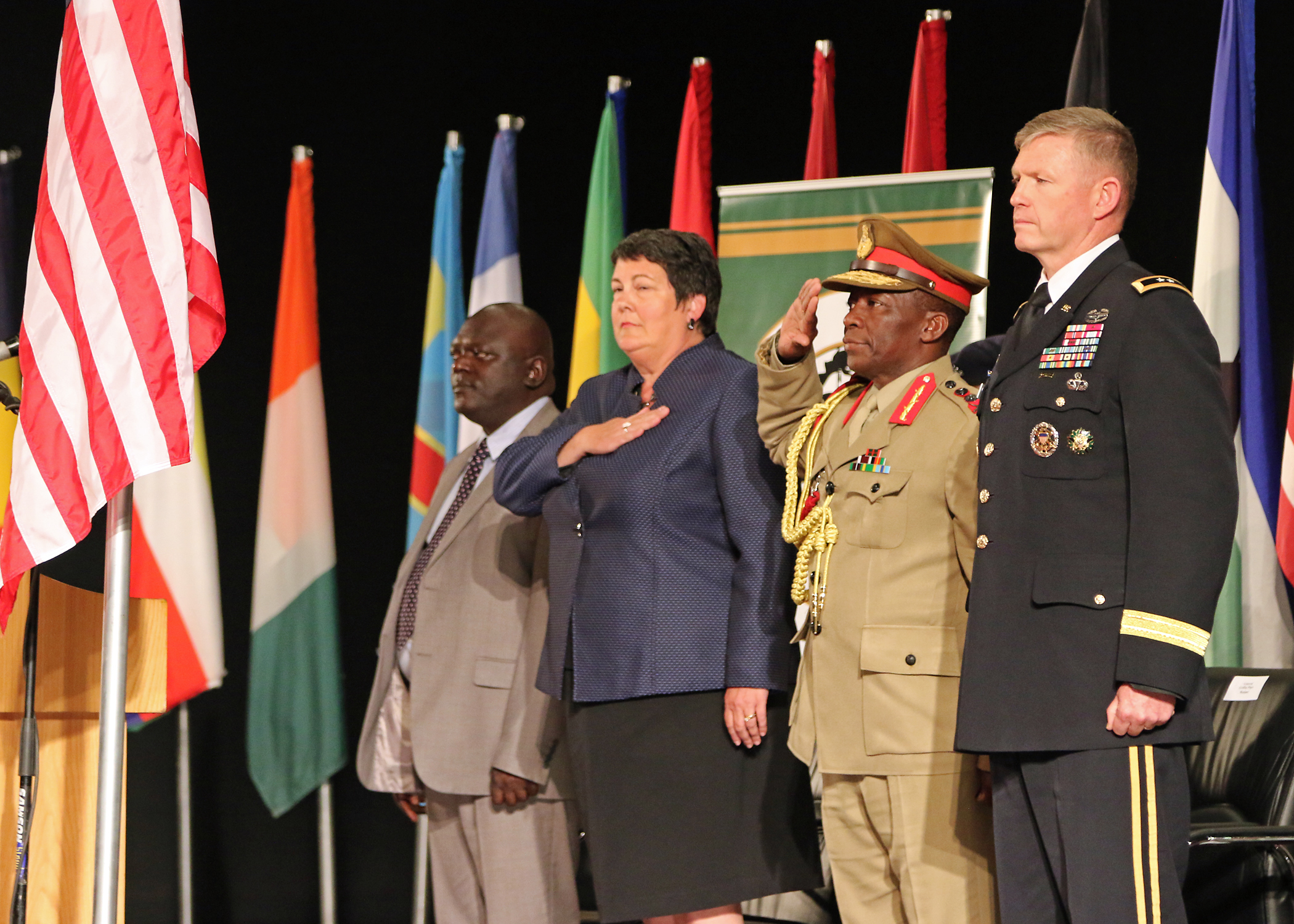 3 photos: Malawi hosts 2017 African Land Forces Summit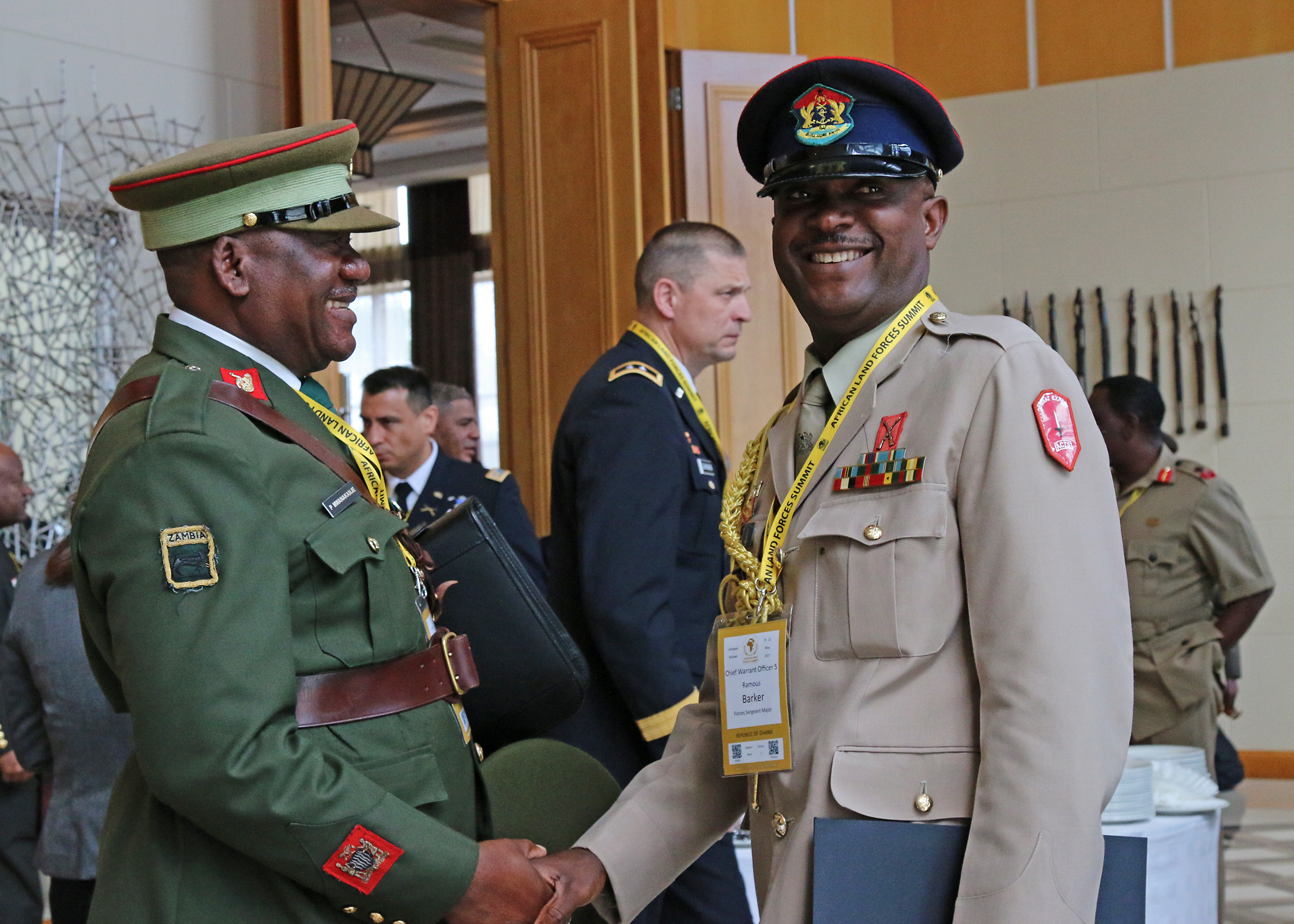 3 photos: Malawi hosts 2017 African Land Forces Summit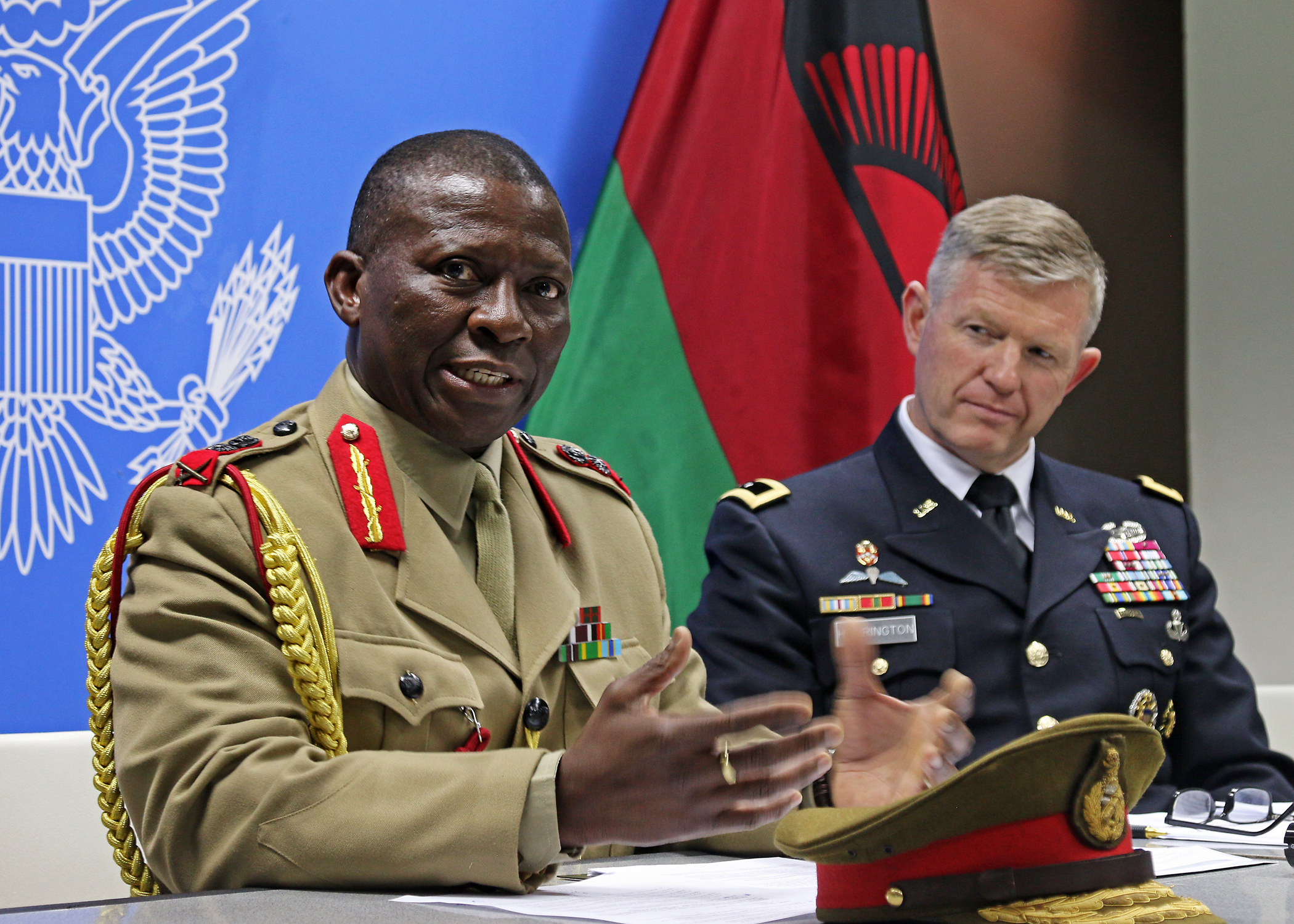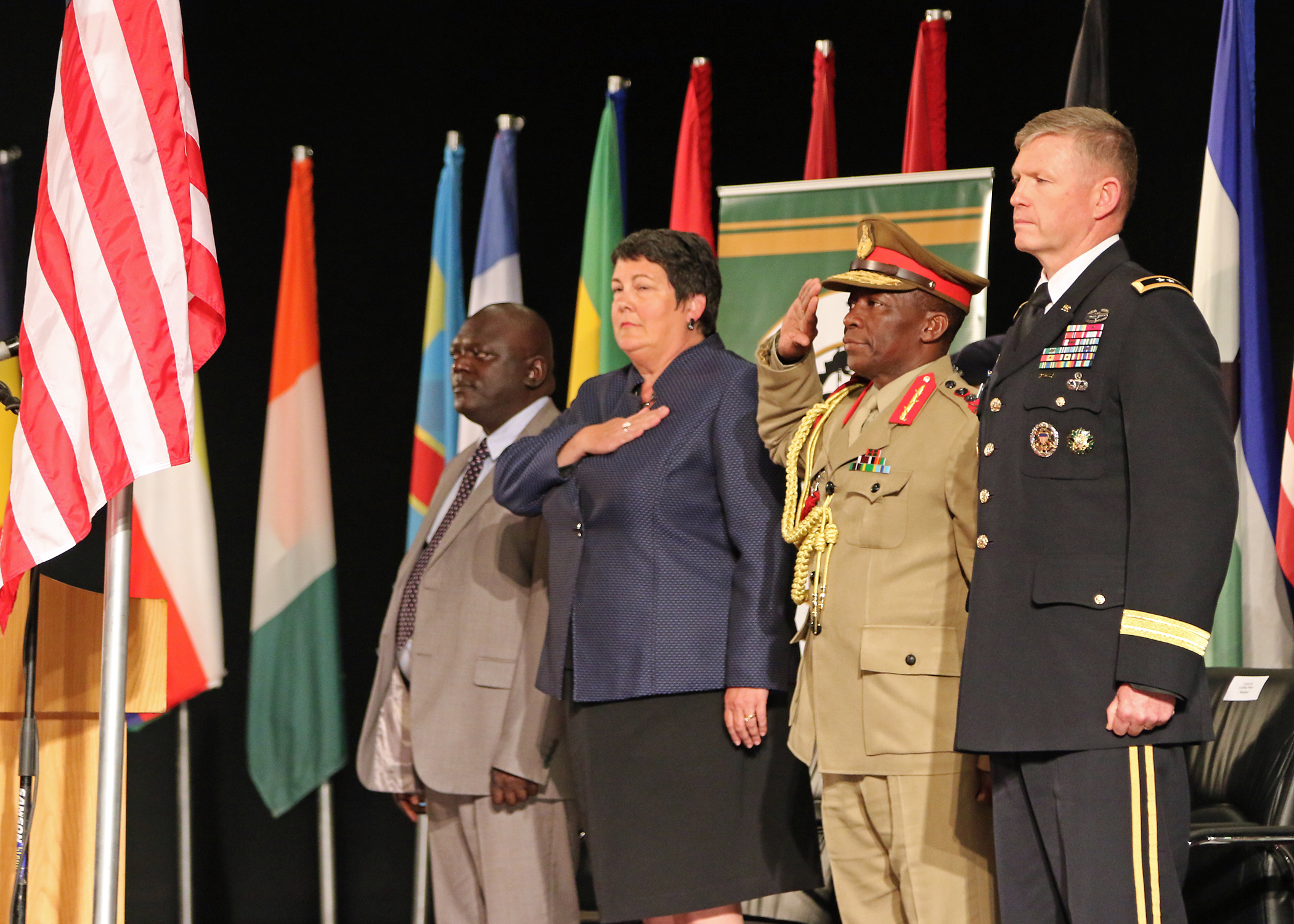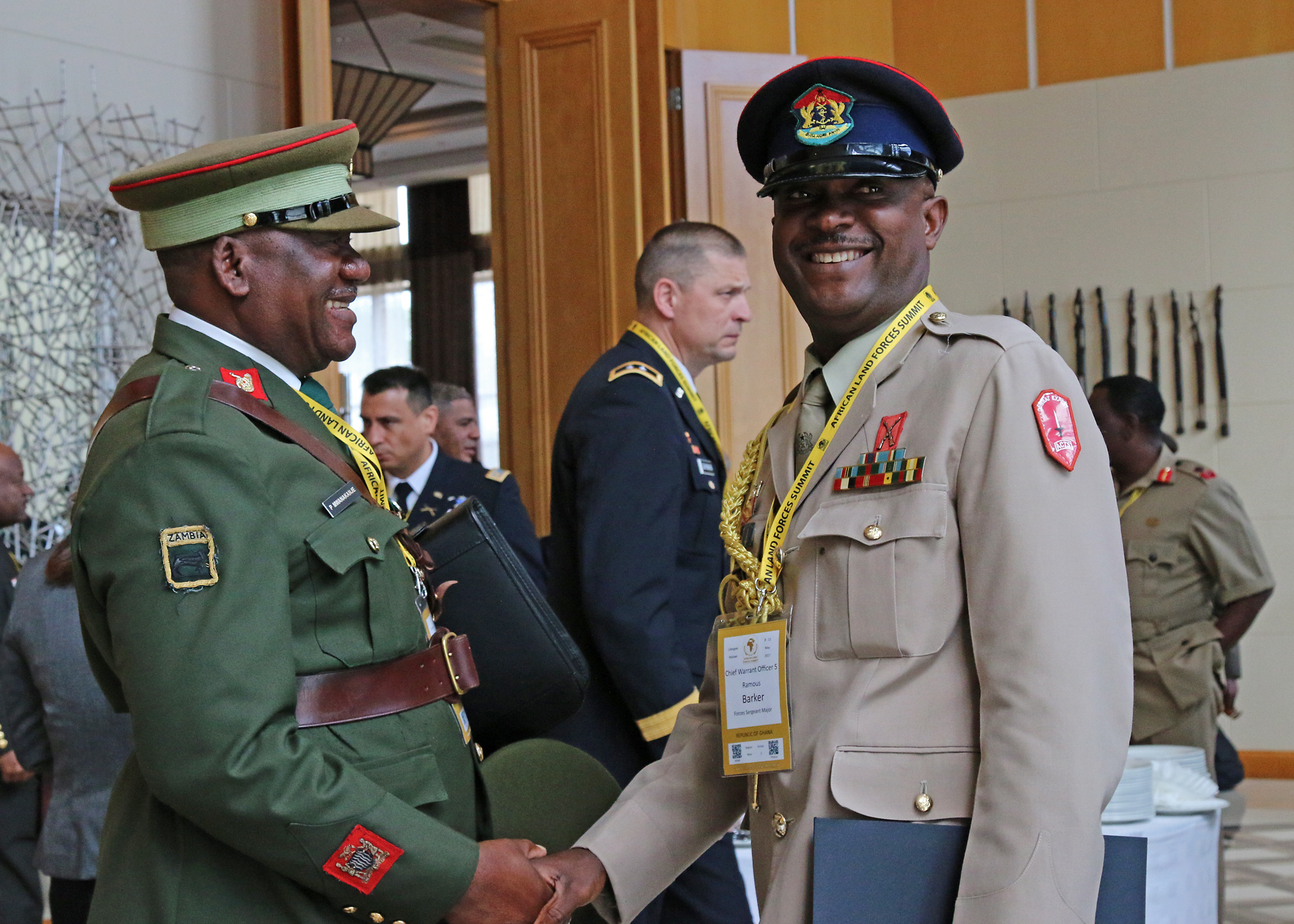 VICENZA, Italy - Flags of 44 nations flew above "The Warm Heart of Africa" from May 8 through 11, signaling the presence of senior military leaders united in the name of partnership.
The Malawi Defence Force hosted the fifth annual African Land Forces Summit, bringing together land force chiefs from the U.S., United Kingdom, France, Brazil and 40 nations across the African continent.
ALFS provided a forum for this diverse group to discuss and develop cooperative solutions to regional and transregional challenges and threats.
Gen. Griffin "Spoon" Phiri, Malawi Defense Force chief of staff, and Maj. Gen. Joseph Harrington, commander of U.S. Army Africa, teamed up to make this year's ALFS a success.
During a teleconference with international press, Phiri referred to Harrington as his dear brother while thanking cohosts U.S. Africa Command and USARAF.
"This afternoon we have concluded a very successful summit, which gathered 40 African land forces commanders and four of our partners discussing security challenges in Africa, trying to find ways of resolving those challenges but also discussing the importance of partnerships and how we can enhance those partnerships," Phiri added continued.
Harrington reiterated Phiri's statement, characterizing this year's summit as the most successful ALFS in history.
"I have to … tip my hat to the Malawian people," Harrington said. "They should be absolutely proud that Africa came to Malawi this week, and with the Malawian expression they're 'the Warm Heart of Africa,' they more than lived up to it. What a wonderful host, what a wonderful people and they set the conditions for a spectacular conference."
Harrington continued, emphasizing ALFS' purpose is to build relationships among land forces commanders.
"Our focus is long-term," Harrington said. "Developing relationships takes time. It's something I've learned time and time again - you cannot surge trust. You have to build trust slowly."
This long-term focus is derived from the U.S. Army's ongoing commitment to strengthening partnerships with African counterparts, expressed through the ALFS 2017 theme, "Enhancing Capacity through Partnership in Africa."
"As military leaders we have priorities, and my number one priority as the USARAF commander is to develop Army leaders," Harrington said. "Not just American soldier leaders, but African leaders too."
Leader development progressed throughout the summit during plenary sessions with guided discussion and regional breakout sessions.
Each breakout session allowed leaders the opportunity to speak openly about common issues across their respective land forces with neighboring land force commanders.
"Given the candid discussions on the threats and the security challenges facing Africa, and the experiences which were shared in the summit, my nation will now be better poised to explore some of the opportunities which came about while we were here," said Maj. Gen Molefi Seikano, Botswana Ground Forces Commander.
Seikano added that he learns something new every time he speaks with different people.
"It is an enriching summit because we meet as military leaders with vast experiences and we share those experiences and we share those lessons learned," Seikano added.
A groundbreaking change in scheduling this year brought noncommissioned officers into the forum.
For the first time in ALFS history, NCOs were afforded an opportunity to participate and learn from one another through a dedicated Senior Enlisted Program.
The program brought NCOs to the Malawi Armed Forces College to learn about the development of Malawi Defence Force's Sergeants Major Course, the U.S. Army's Select Train Educate Promote program and U.S. training opportunities available to foreign partners.
Seikano said Botswana's partnership with Malawi has allowed four of his senior enlisted leaders to attend the current MDF Sergeants Major Course.
An additional senior enlisted breakout session allowed NCOs to engage in candid discussion about their responsibilities as enlisted leaders.
The Senior Enlisted Program aims to invite senior enlisted leaders from across Africa to ALFS in the future for continued professional development discussions.
All breakout sessions on May 11 gave way to a gift exchange before the closing ceremony. Attending senior military leaders then saluted together as the MDF Band played both the Malawi and U.S. national anthems.
Vincent Ghambi, Deputy Minister of Defense for Malawi, and Virginia Palmer, American Ambassador to Malawi, gave remarks at the ceremony.
"I am pleased that the theme of the 2017 African Land Forces Summit, 'Enhancing Capacity through Partnership in Africa,' reflected our joint priorities," Palmer said. "It is only through partnership that we can, together, better address existing conflicts and prevent future ones. We need each other as we strive to secure our future."
Addressing Africa's security leaders, Palmer added the U.S. will continue to stand with Africa not only against terror and conflict, but also for peace, prosperity and security.
"Through continued partnership we will make Africa – and the world – more peaceful, prosperous, and secure," Palmer concluded.