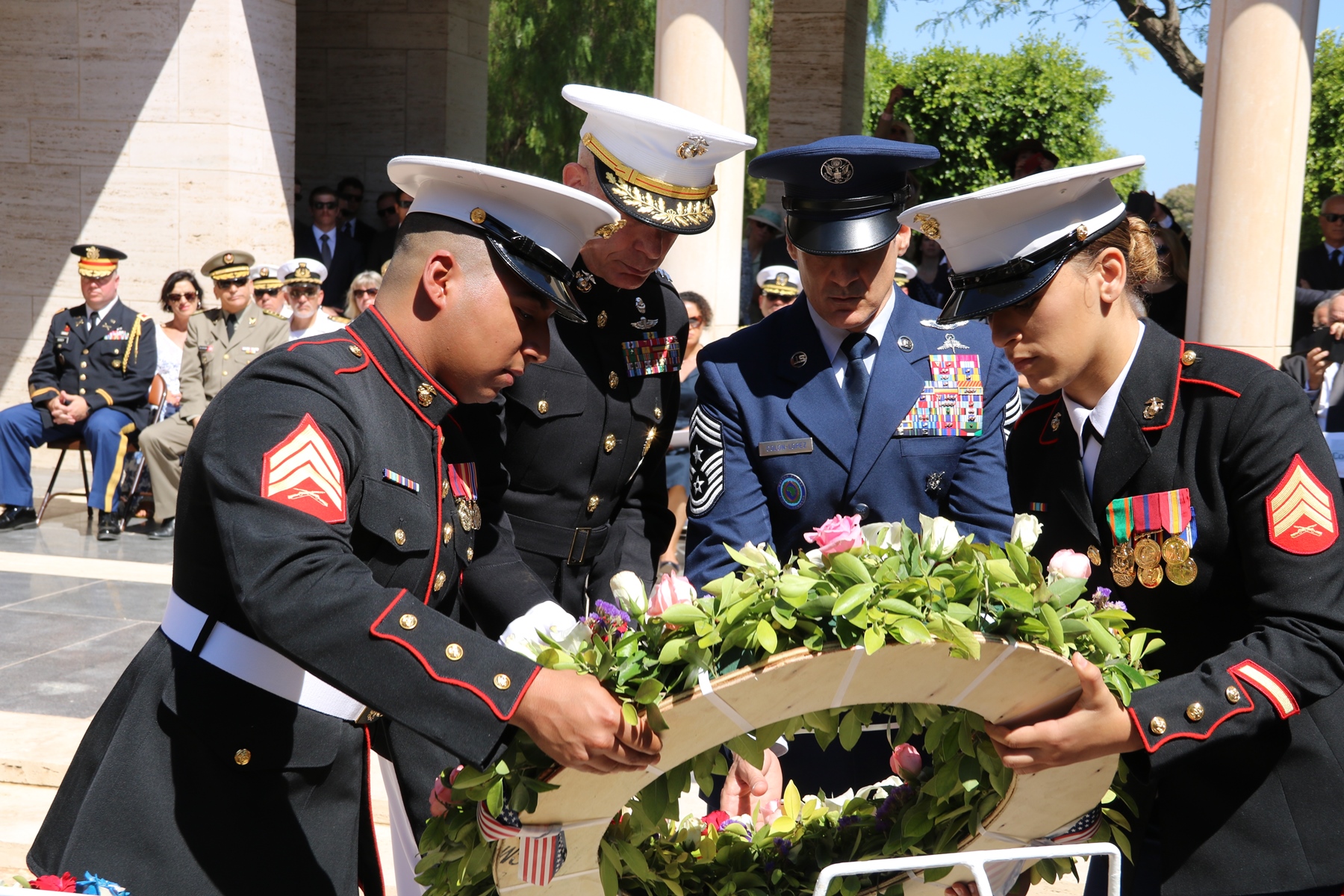 8 photos: AFRICOM leadership participate in Memorial Day ceremony in Tunisia
8 photos: AFRICOM leadership participate in Memorial Day ceremony in Tunisia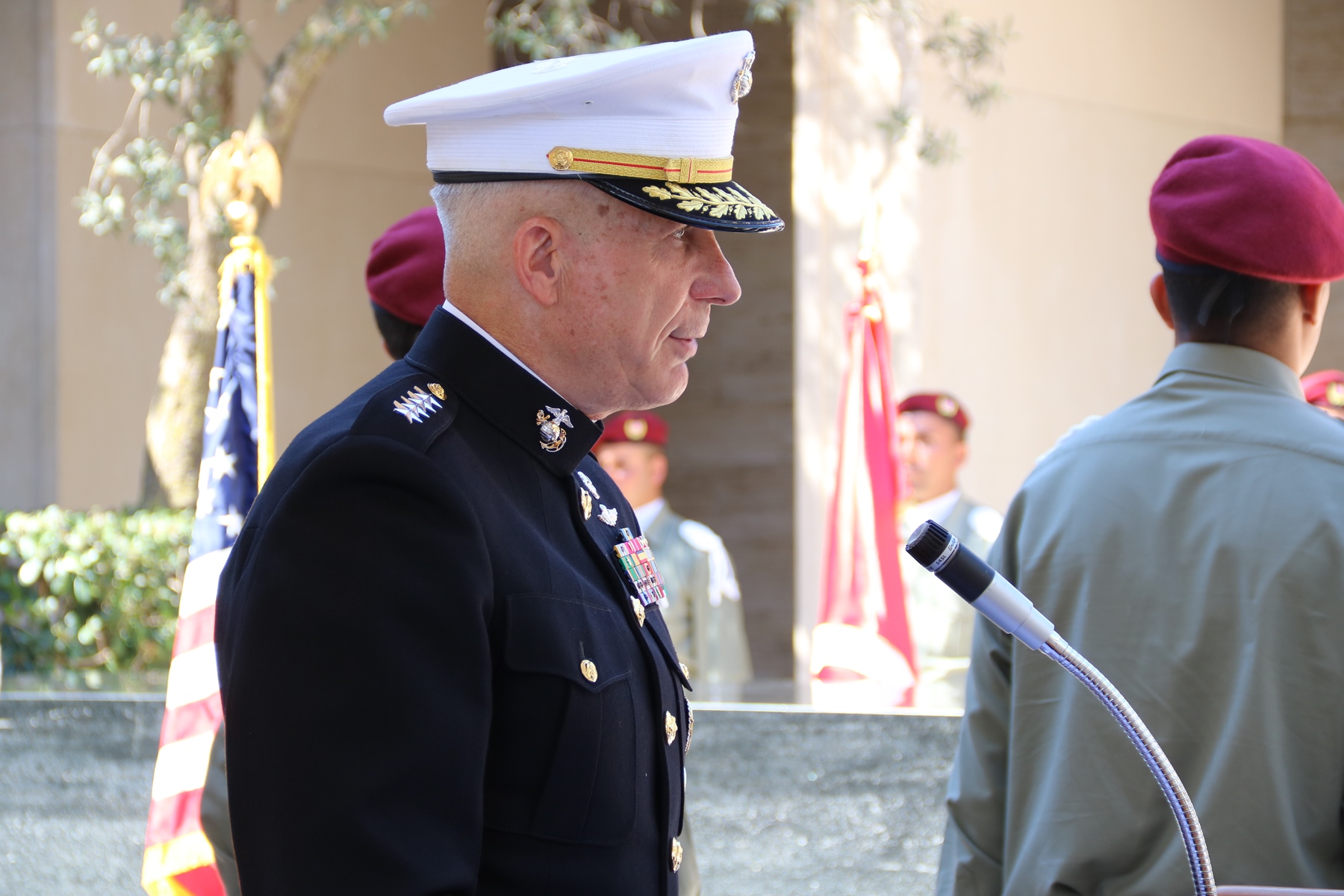 8 photos: AFRICOM leadership participate in Memorial Day ceremony in Tunisia
8 photos: AFRICOM leadership participate in Memorial Day ceremony in Tunisia
8 photos: AFRICOM leadership participate in Memorial Day ceremony in Tunisia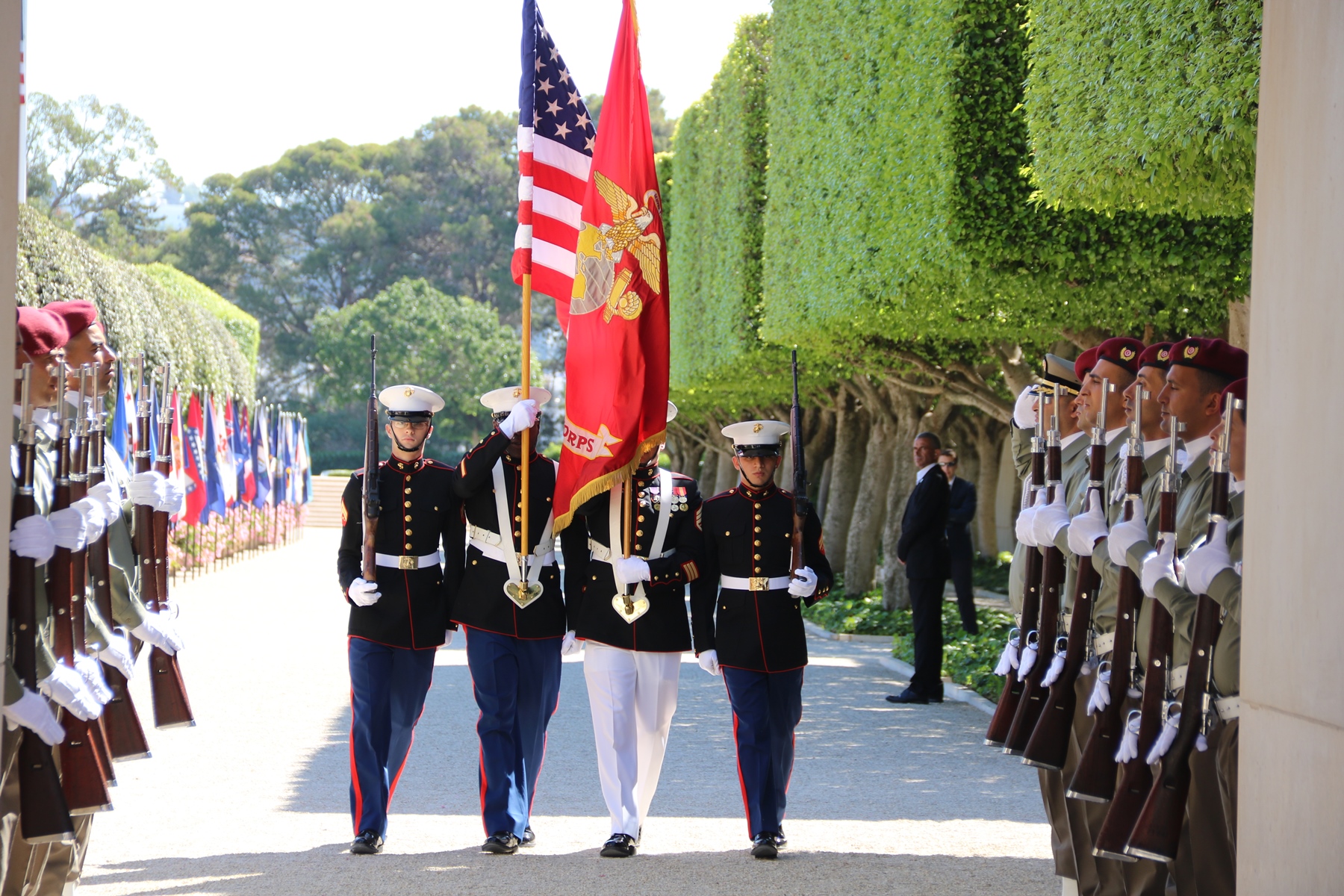 8 photos: AFRICOM leadership participate in Memorial Day ceremony in Tunisia
8 photos: AFRICOM leadership participate in Memorial Day ceremony in Tunisia
8 photos: AFRICOM leadership participate in Memorial Day ceremony in Tunisia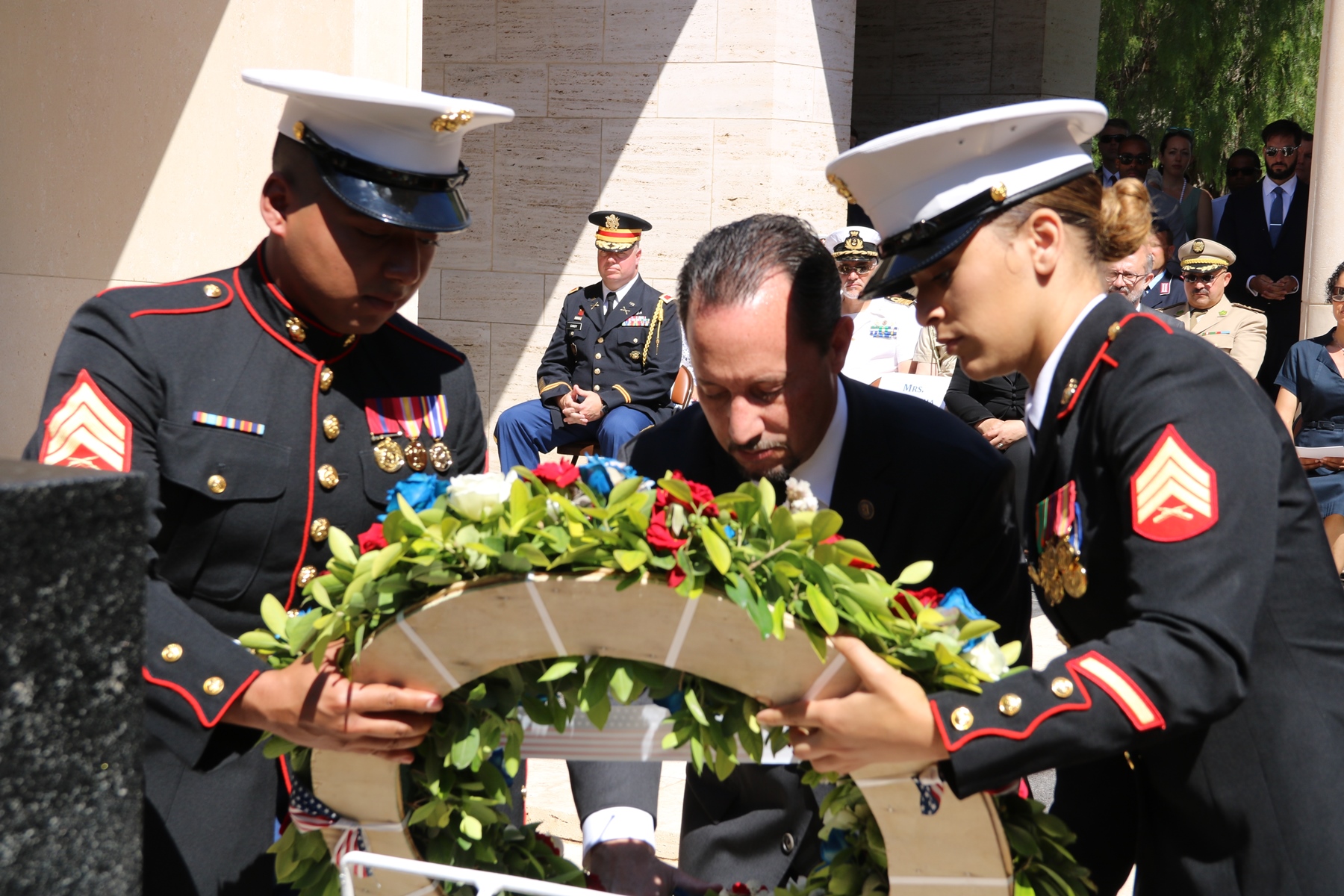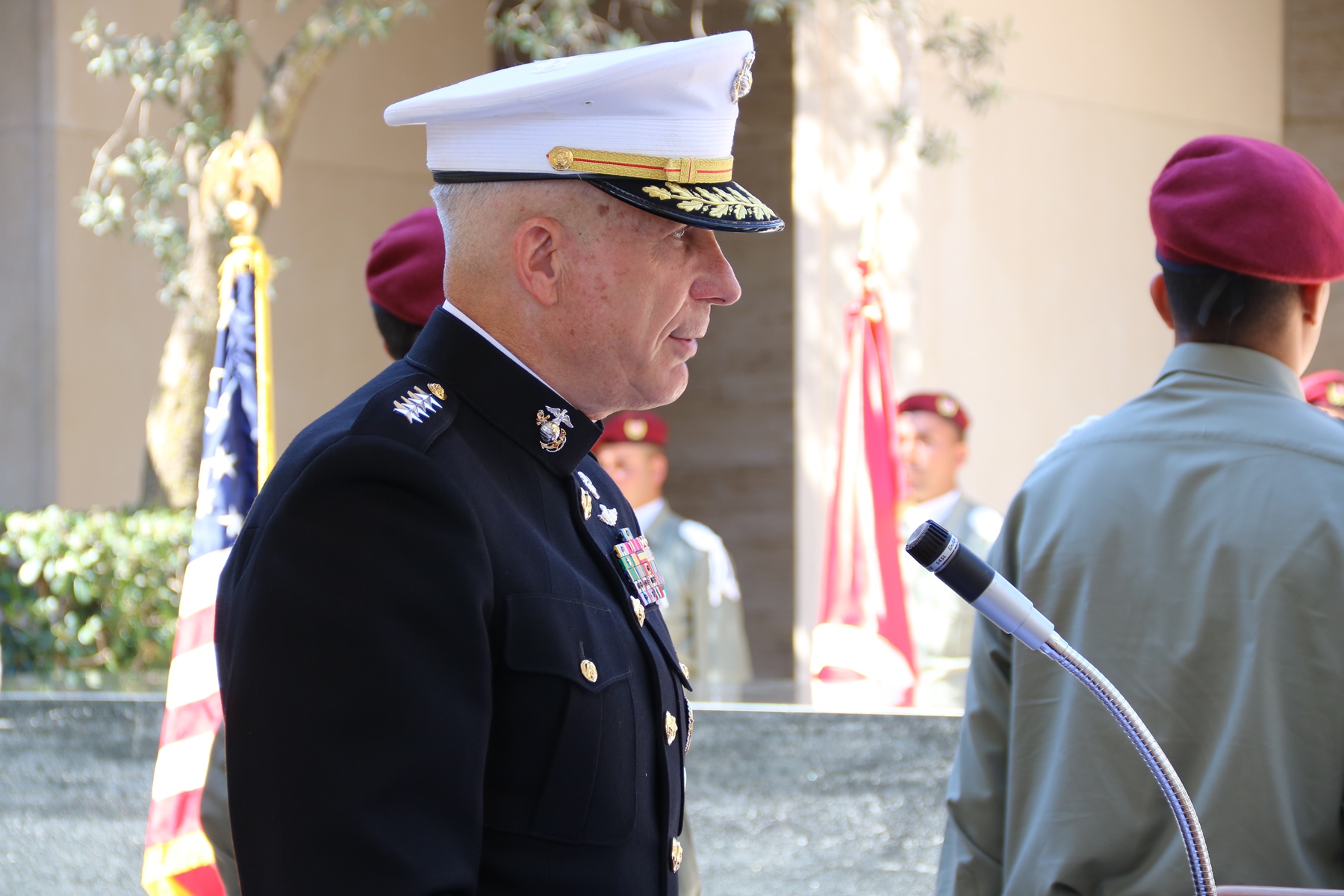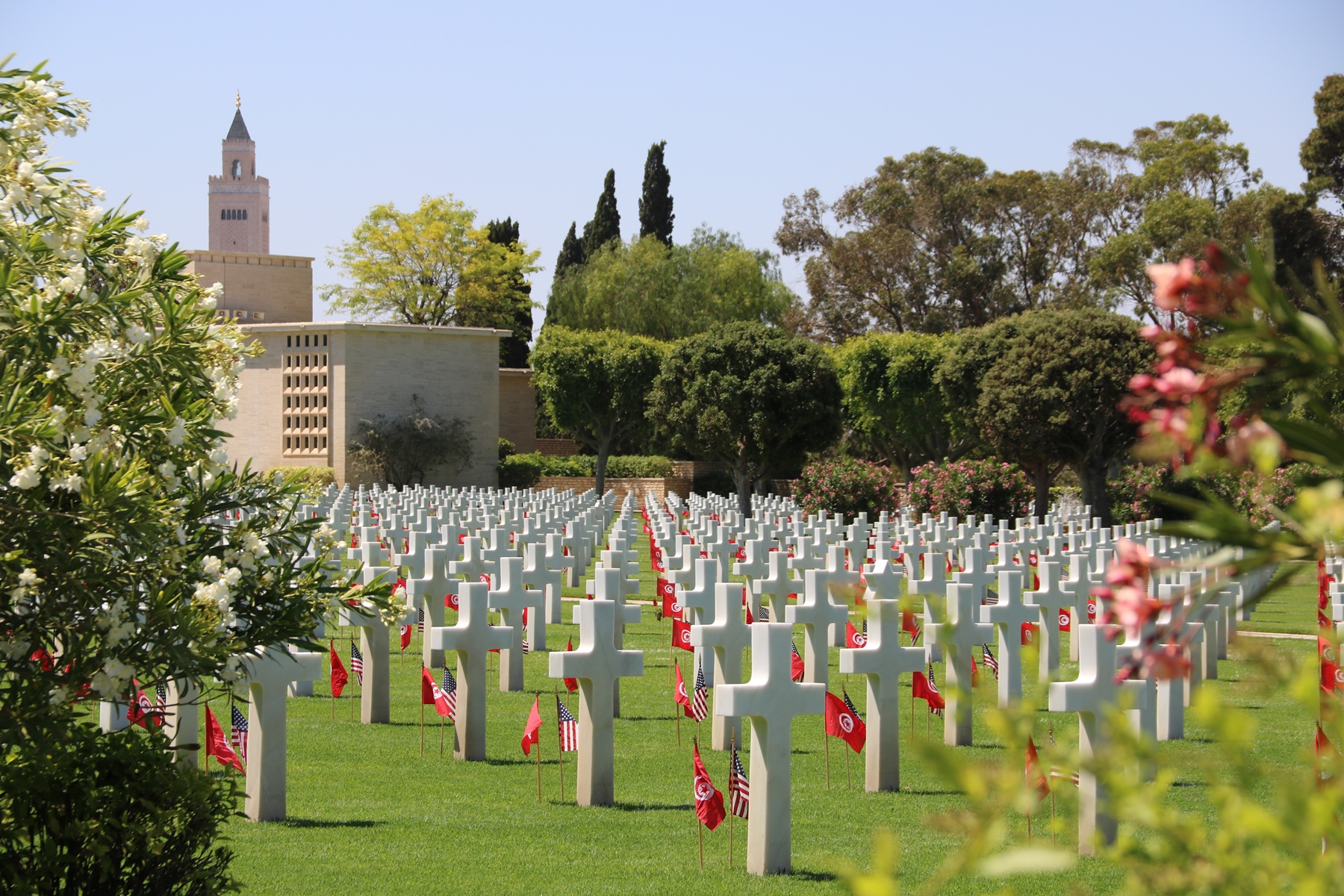 STUTTGART, Germany – The commander and senior enlisted leader of U.S. Africa Command honored fallen service members during a Memorial Day wreath laying ceremony at the North Africa American Cemetery and Memorial in Carthage, Tunisia May 29, 2017.
During the ceremony, U.S. Marine Corps Gen. Thomas D. Waldhauser, Commander, U.S. Africa Command, and U.S. Air Force Chief Master Sgt. Ramon Colon-Lopez, Command Senior Enlisted Leader, U.S. Africa Command, laid a wreath to honor the more than 6,500 U.S. service members who are laid to rest or listed as missing in action at the cemetery.
The majority lost their lives during World War II military activities in North Africa that ultimately culminated in Tunisia's liberation in 1943.
"It is my honor to join all of you as we remember our fallen here in North Africa, as well as those Americans who have made the ultimate sacrifice 'in every clime and place' on this Memorial Day Remembrance," Waldhauser said.
During his remarks, Waldhauser highlighted the heroism of one Soldier, Pvt. Nicholas Minue, who was one of the first U.S. Soldiers to deploy to the African theater and came ashore near Casablanca as a part of OPERATION TORCH, the name of the campaign intended to prepare the way for further operations against the Axis Powers in North Africa.
"OPERATION TORCH and the North African Campaign established a launching point for the operations into Italy and further into Europe, ultimately leading to the fall of the Axis Powers in Europe," he said.
During a battle near Medjez El Bab, Tunisia Apr. 28, 1943, Minue, charged an enemy entrenched position with a fixed bayonet killing approx. 10 enemy machine gunners and riflemen. After completely destroying that position, he continued forward, routing enemy positions until he was fatally wounded, Waldhauser said.
"He is laid to rest here in Plot E Row 8 Grave 4 and was awarded the Medal of Honor," he said. "Private Minue's determination was in keeping with the American resolve when fighting – at this point in the war – against a more experienced enemy."
In addition to the U.S. sacrifices, Waldhauser said it's important to remember the sacrifices of the more than 46,600 Tunisians who fought during World War II.
"Today, we also honor the sacrifices made by the Tunisian Soldiers during World War, II, including those who fought here, and later across the European theater," he said.
Several members of the Tunisian military, including their honor guard, attended and participated in the Memorial Day ceremony. Musicians from the Wyoming National Guard band provided music for the ceremony. The Wyoming National Guard and the Tunisian military have been partners since 2004 as part of the U.S. National Guard State Partnership Program.
In addition to Waldhauser, U.S. Ambassador to Tunisia Daniel Rubinstein also spoke during the ceremony.
"It is right and fitting that members of the Tunisian honor guard and officers of the Tunisian military join us here today, because the story of the Campaign for Tunisia during World War II is just as much theirs as it is ours," he said.
Waldhauser also highlighted the strategic importance Tunisia and North Africa to the U.S. and said that though time has passed since World War II, North Africa and Tunisia are still an important partner.
"Although our threats and challenges now are different than those we faced during OPERATION TORCH, we remain committed to the security, stability, and prosperity of Tunisia, this region, and the African continent," he said.