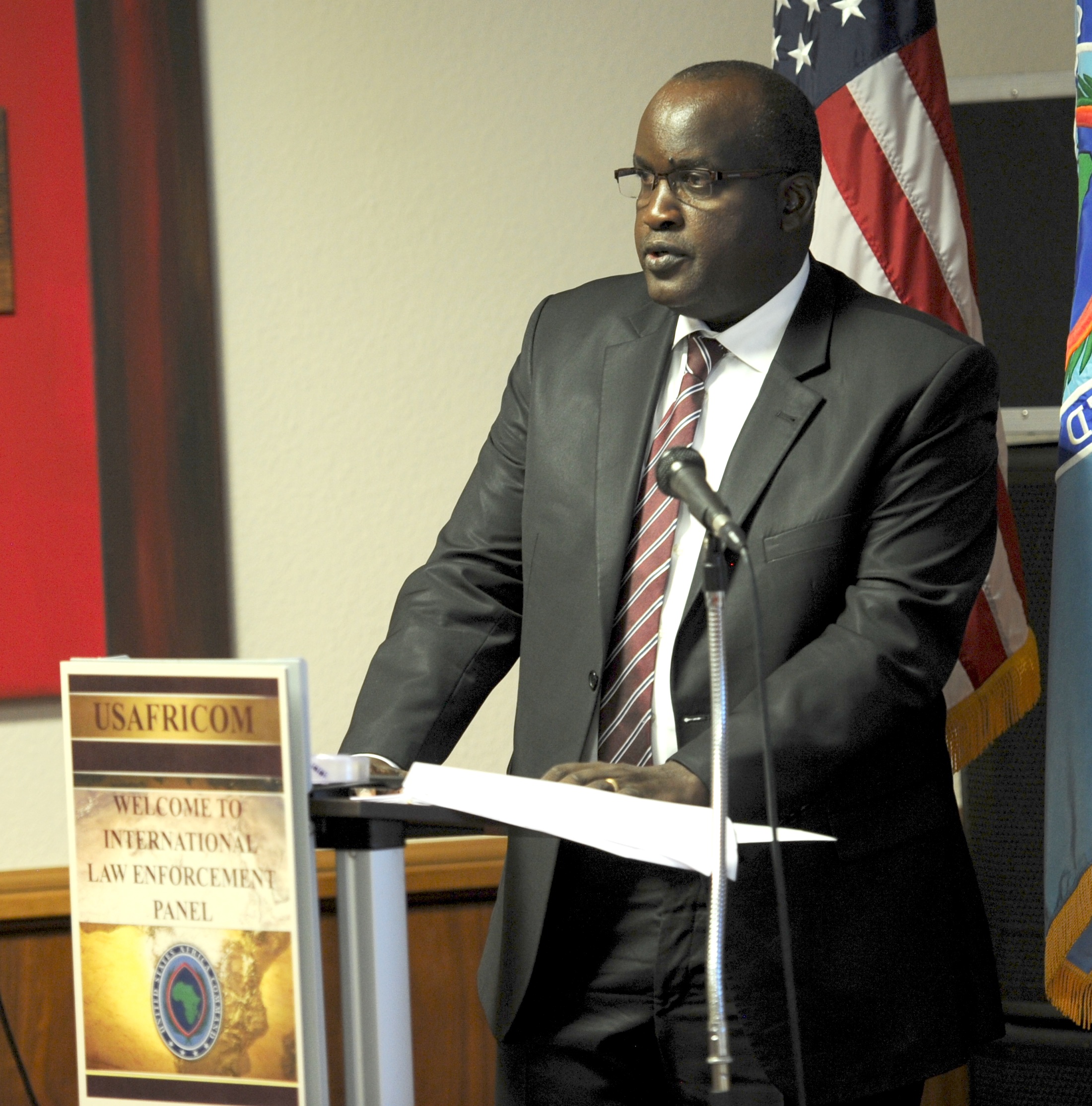 3 photos: AFRICOM hosts its first International Law Enforcement Panel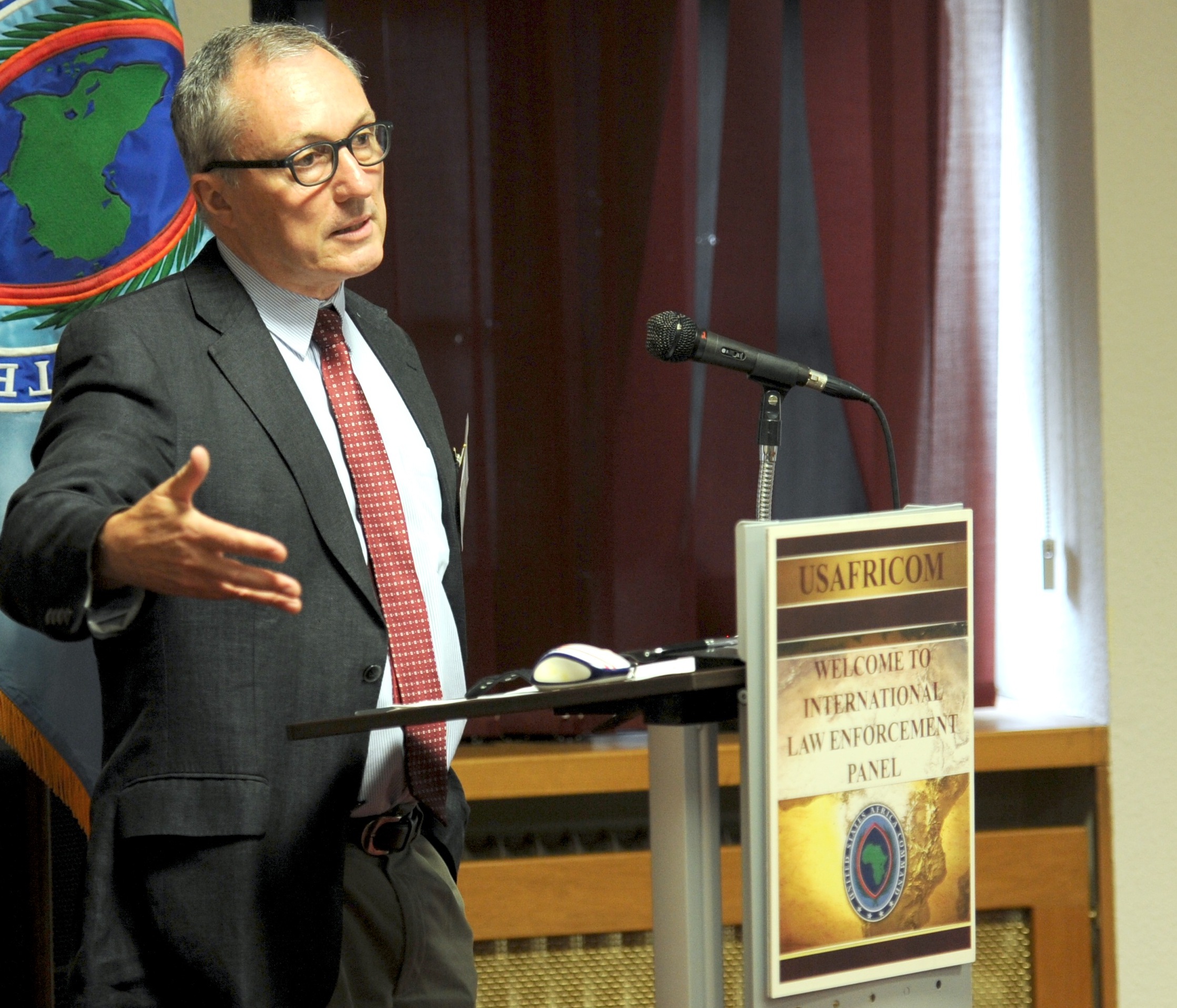 3 photos: AFRICOM hosts its first International Law Enforcement Panel
3 photos: AFRICOM hosts its first International Law Enforcement Panel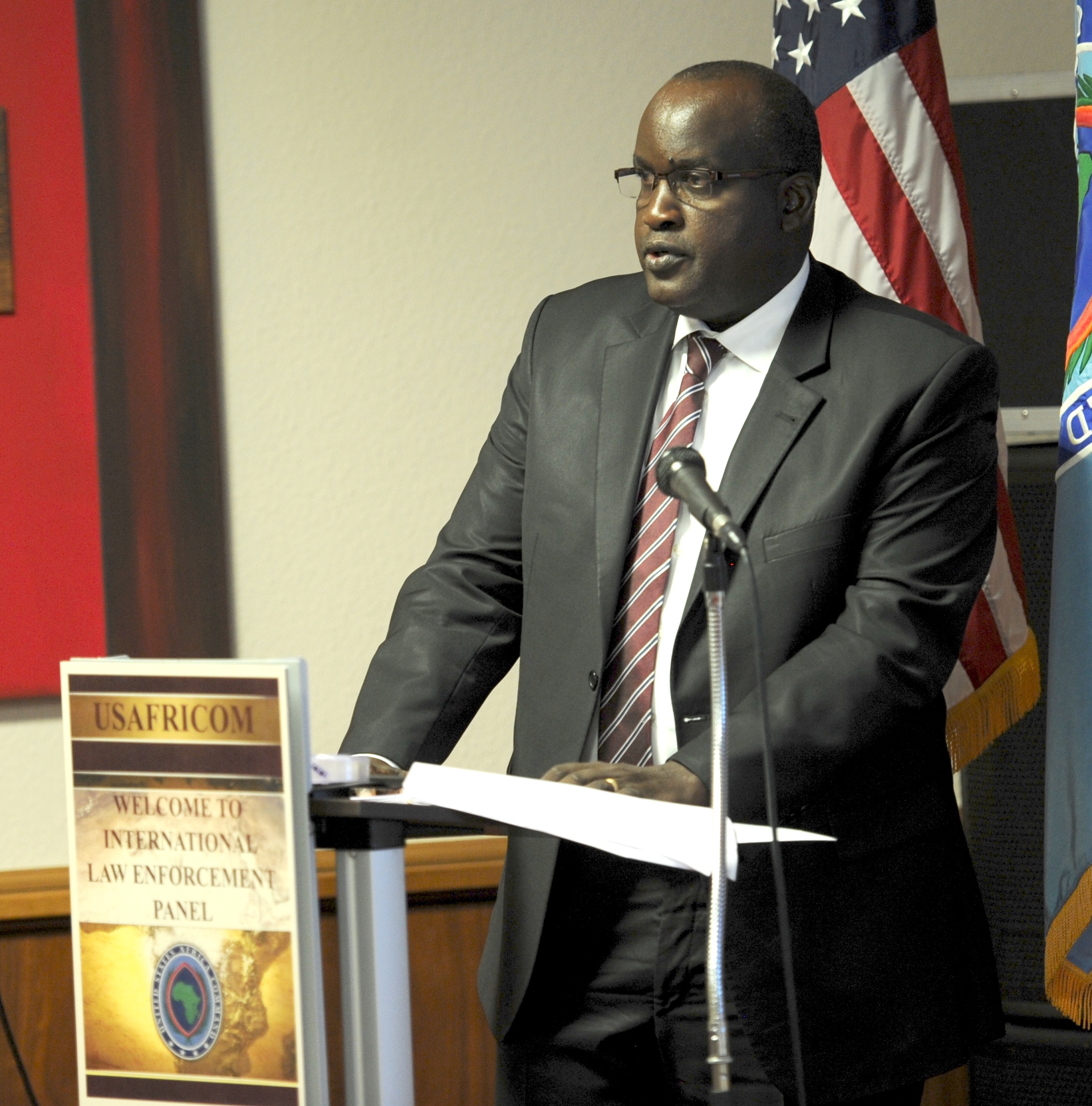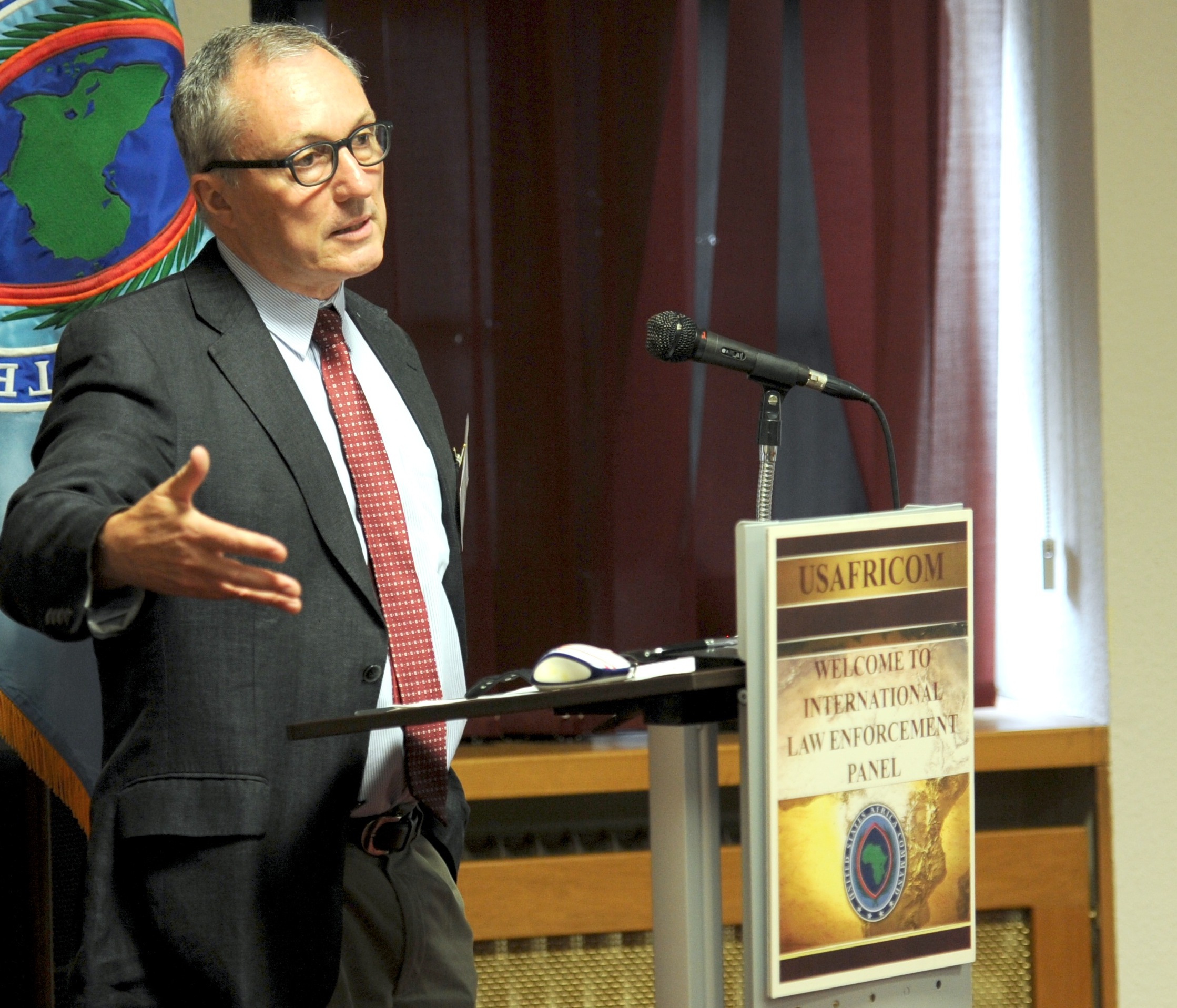 STUTTGART, Germany — U.S. Africa Command hosted its first International Law Enforcement Panel at the U.S. Army Garrison in Stuttgart Germany, July 11, 2017.
The purpose of the event was to increase understanding of how intergovernmental organizations coordinate law enforcement activities in Africa, while identifying opportunities for collaboration and information sharing between the command and international law enforcement partners.
In attendance were AFRICOM staff and a panel of law enforcement partners from the International Criminal Police Organization (INTERPOL), United Nations Office on Drugs and Crime (UNODC), and European Law Enforcement Agency (EUROPOL.)
"Military law enforcement, civil agencies, as well as politicians need to be on the same page, and need to be made aware of the challenges faced in order to develop responses," said Marius Roman, outreach team specialist, European Migrant Smuggling Centre, EUROPOL.
Europe has experienced a surge in migrants traveling from North Africa reaching European borders with the help of criminal syndicates, said Roman.
AFRICOM approaches these challenges by way of humanitarian assistance, in contrast to other agencies security rule of law civilian capacity building, according to Munro.
"We're dealing with the effect of these challenges and these types of issues cannot be addressed by law enforcement or military alone," Roman said. "It needs a more holistic approach. Bringing different countries, agencies, and organizations together to address challenges helps to maximize the use of resources.
"We have to consider that there are other people doing similar work to us," said Ian Munro, senior law enforcement advisor, United Nations Office on Drugs and Crime," but if we talk to each other, we can actually make the limited money and resources that we have go further by linking in with each other."
"In this day in age, with the rapidly changing criminal environment, bringing all stakeholders together and making sure that our efforts are complimentary to each other is important in effectively tackling (issues) and making sure (people) are safe," said Roman.
"At the end of the day the goal is a strong and stable communities in Africa," said Munro.
AFRICOM continues it's mission of working towards a secure, stable, and prosperous Africa.