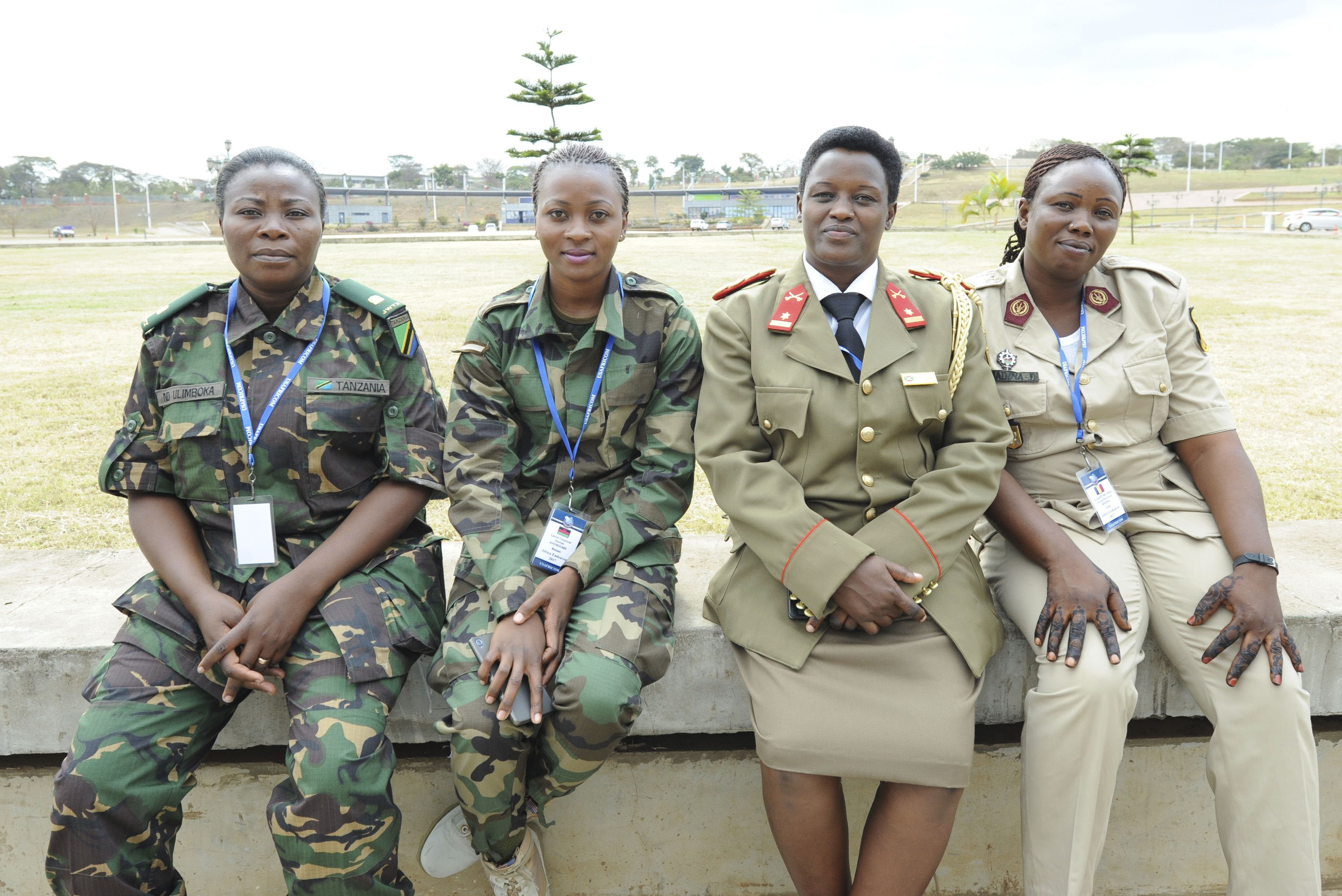 2 photos: AFRICOM develops new tool to measure progress of Women, Peace, and Security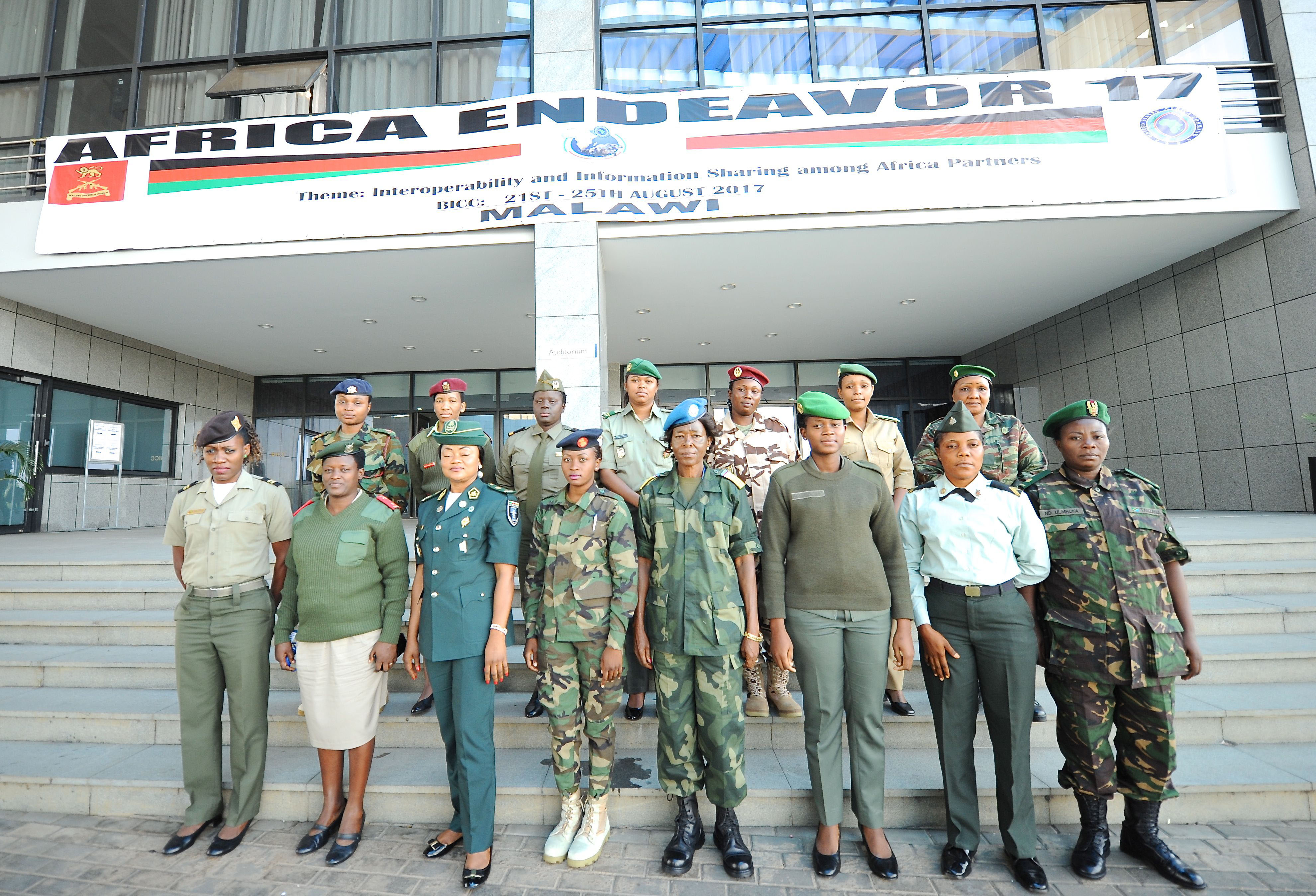 2 photos: Women, Peace & Security: Greater Inclusion of Women at Africa Endeavor 2017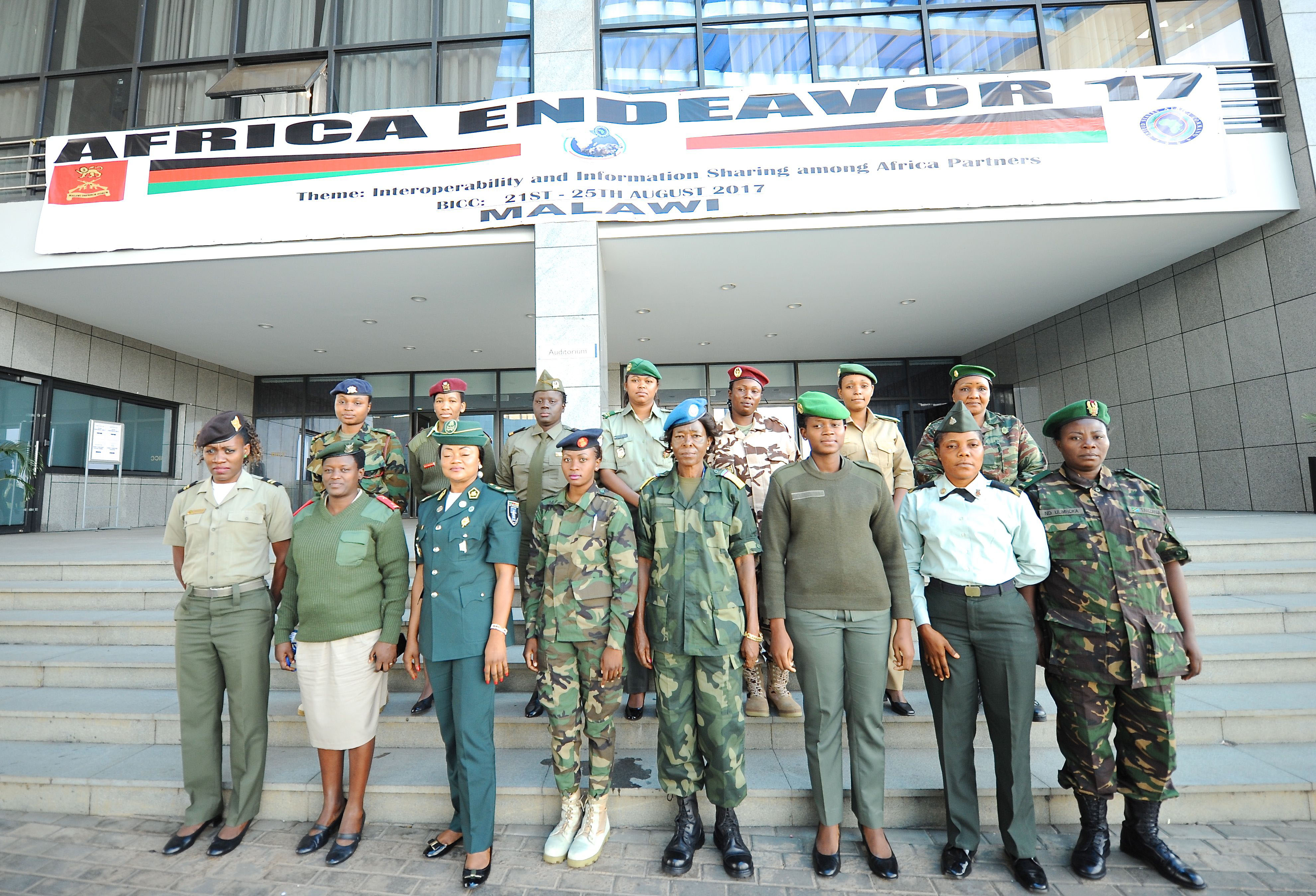 LILONGWE, Malawi (August 24, 2017) – In partnership with the Malawi Defense Force, U.S. Africa Command (AFRICOM) sponsored the 12th annual Africa Endeavor 2017 (AE17) Senior Leader Symposium, which brought together communicators from more than 40 partner nations across Africa, Europe and the United States.
As an annual senior leader and communications symposium, the goal of AE17 was to bring together communications professionals from Africa, Europe and the United States all with a vested interest in creating a more prosperous, stable and secure Africa through the improvement of cyber defense and cyber security. But one of the underlying successes of the symposium was seen in the increased inclusion of female participants by African partner nations.
Of the more than 40 African partner nations to attend AE17, 16 sent female participants, marking the largest number of female participants since the start of the event in 2006.
"Increased female participation in events like AE17 allows women to demonstrate their subject matter expertise and capability not only to their leadership but also to leaders across the continent," explained Cori Fleser, AFRICOM's Gender Advisor. "This helps shape attitudes and beliefs surrounding women's participation in the military and contributes to breaking down stereotypes about women in the military for both U.S. and African participants."
According to the United Nations Security Council Resolution 1325, it is imperative that women be considered equal and granted the opportunity to act as active agents in areas of prevention, resolution conflict, peace building and peacekeeping. Known as "women, peace and security," the resolution urges all actors to increase the participation of women and incorporate gender perspectives in all United Nations peace and security efforts.
Understanding this and recognizing the opportunity to extend this valuable training opportunity to female communicators, AE17 event coordinators incentivized the participation of its partner nations. In years prior, partner nations were only authorized to send two representatives to attend Africa Endeavor whereas this year they were authorized to send three: as long as one was a woman.
According to Fleser this allowed African partner nations to decide whether or not they wanted to take advantage of having increased participation at this year's event.
"Since many of the partner nations attending AE17 have also sent female communicators to AFRICOM's annual Women's Communications Symposium over the past few years, this was a key opportunity for those partner nations to send those female communicators to demonstrate their subject matter expertise and benefit from the high level discussion at the event," said Fleser.
"Events like AE17 are important because as a woman serving in the military you might face many difficult things but having the skills learned in this course, we as women communicators might now be able to change things," Lt. Ehaharzade Adinane, Social Assistant for the Union of Comoros Army.
Over time women have proven to be an asset to many enterprises by successfully performing some of the same roles, at the same standards and under the same conditions as their male counterparts. As a result, women all over the world are helping to positively impact peace keeping efforts.
"One of AFRICOM's key efforts on the continent of Africa is to build the capacity of our partner nations to provide for their own security and this only occurs successfully if both men and women within a partner nation military have access to key training, education, and learning opportunities," said Fleser. "Ensuring females receive similar training as their male counterparts contributes to better security outcomes for the nation as a whole because it expands the numbers of qualified personnel within partner nations that can effectively contribute to missions."
Through events like AE17, AFRICOM continues to make concerted efforts to provide opportunities and encourage African partner nations to include female representatives to participate in future AFRICOM sponsored exercises.
"It is really important to include women in these types of events because the world is looking for equality among both men and women," said Lt. Felismina Gomes de Silva, Director of Gender Enhancement for Women in the Military & Military Publication Officer for The Republic of Guinea-Bissau Army.
"Events like this help to raise the value of women in the military," she concluded.