10 photos: AFRICOM Commander Visits Mesa Verde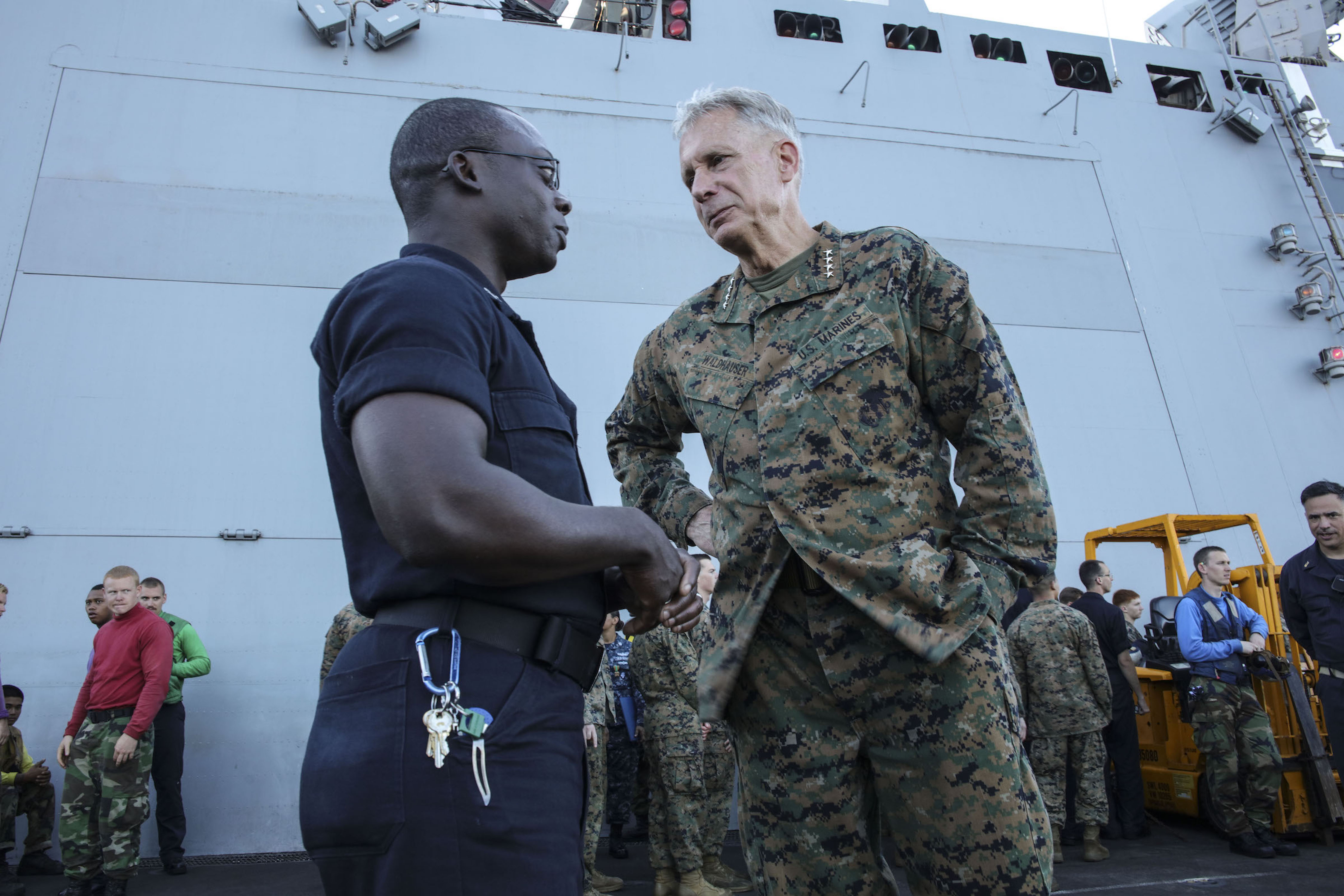 10 photos: AFRICOM Commander Visits Mesa Verde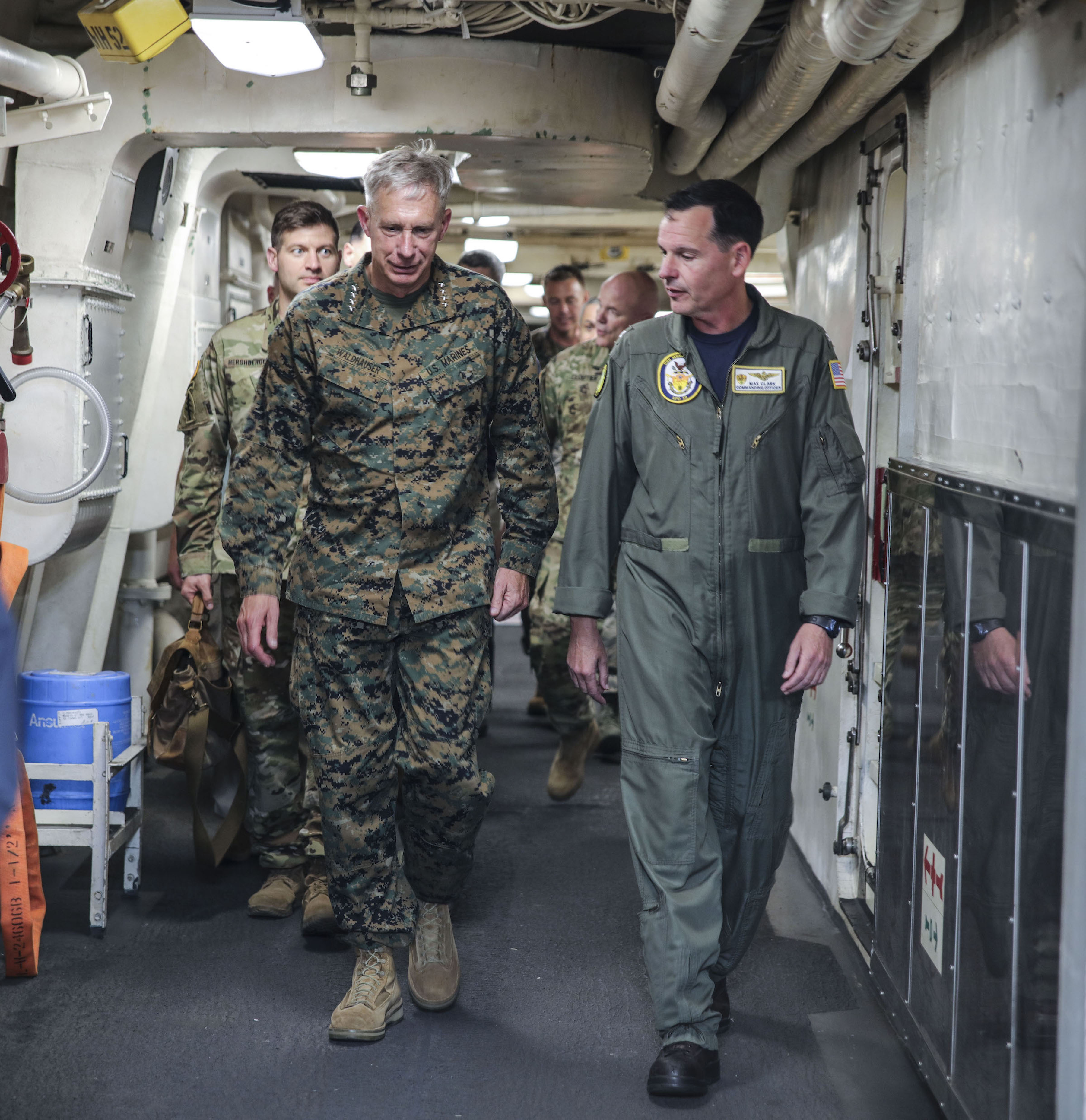 10 photos: AFRICOM Commander Visits Mesa Verde
10 photos: AFRICOM Commander Visits Mesa Verde
10 photos: AFRICOM Commander Visits Mesa Verde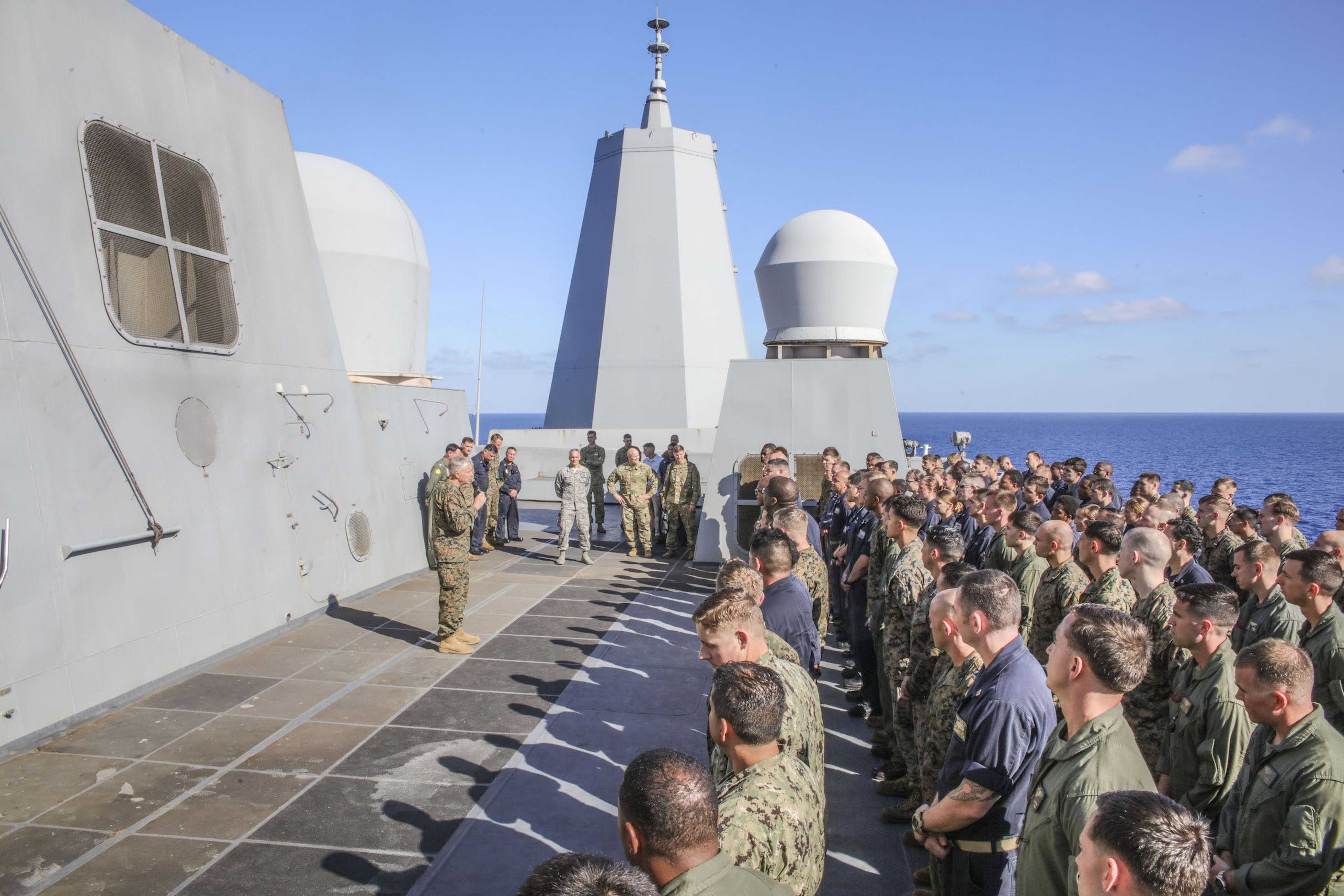 10 photos: AFRICOM Commander Visits Mesa Verde
10 photos: AFRICOM Commander Visits Mesa Verde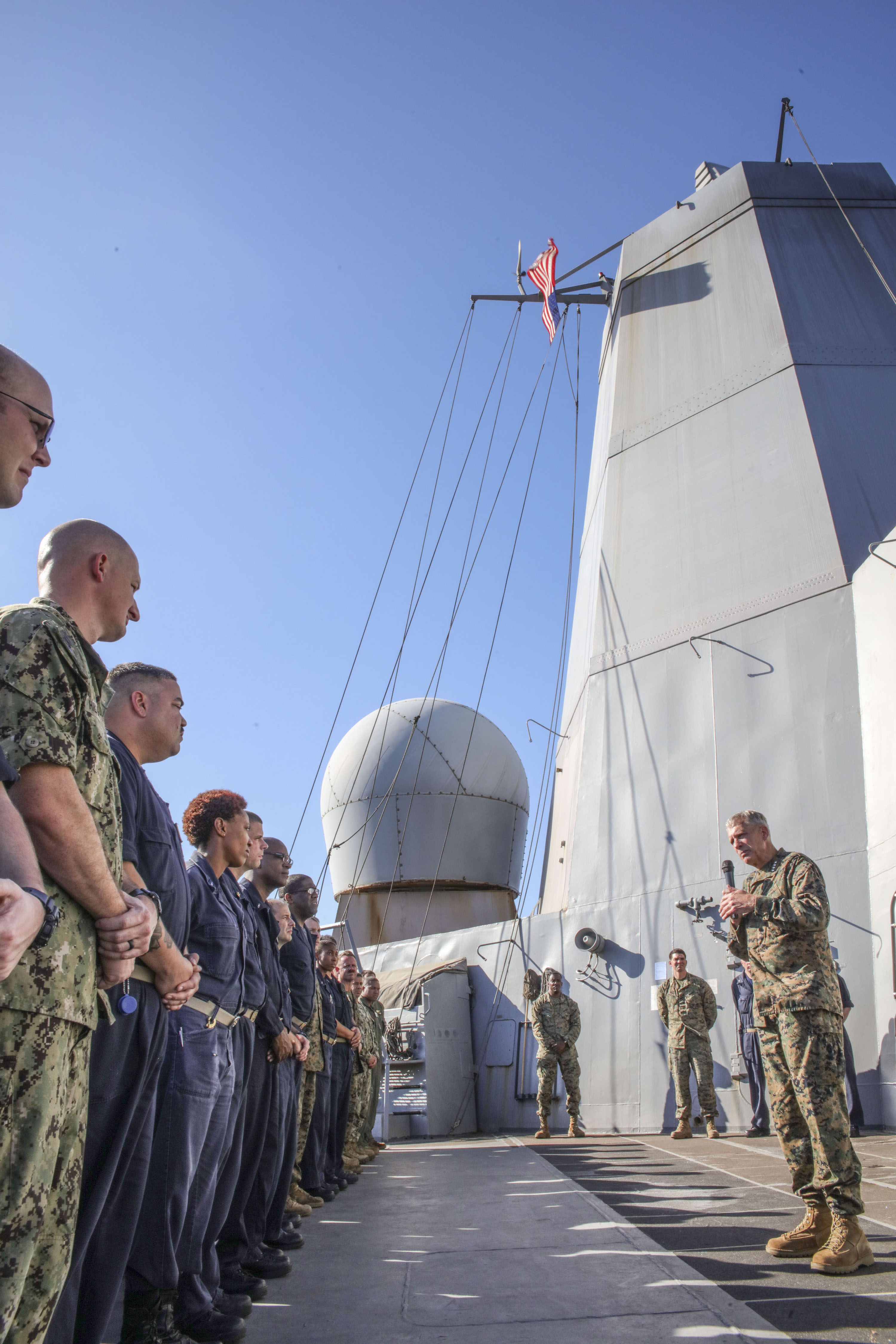 10 photos: AFRICOM Commander Visits Mesa Verde
10 photos: AFRICOM Commander Visits Mesa Verde
10 photos: AFRICOM Commander Visits Mesa Verde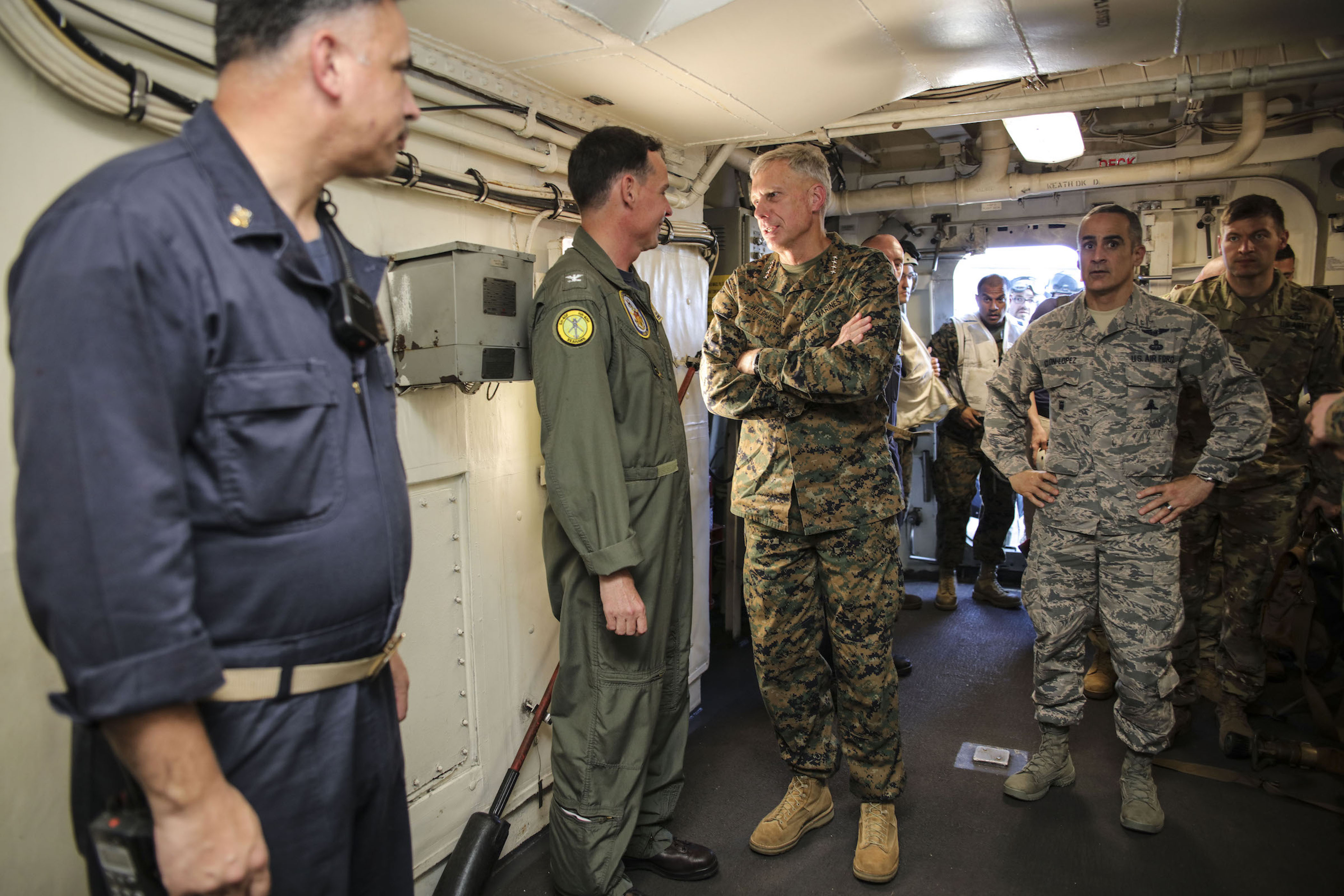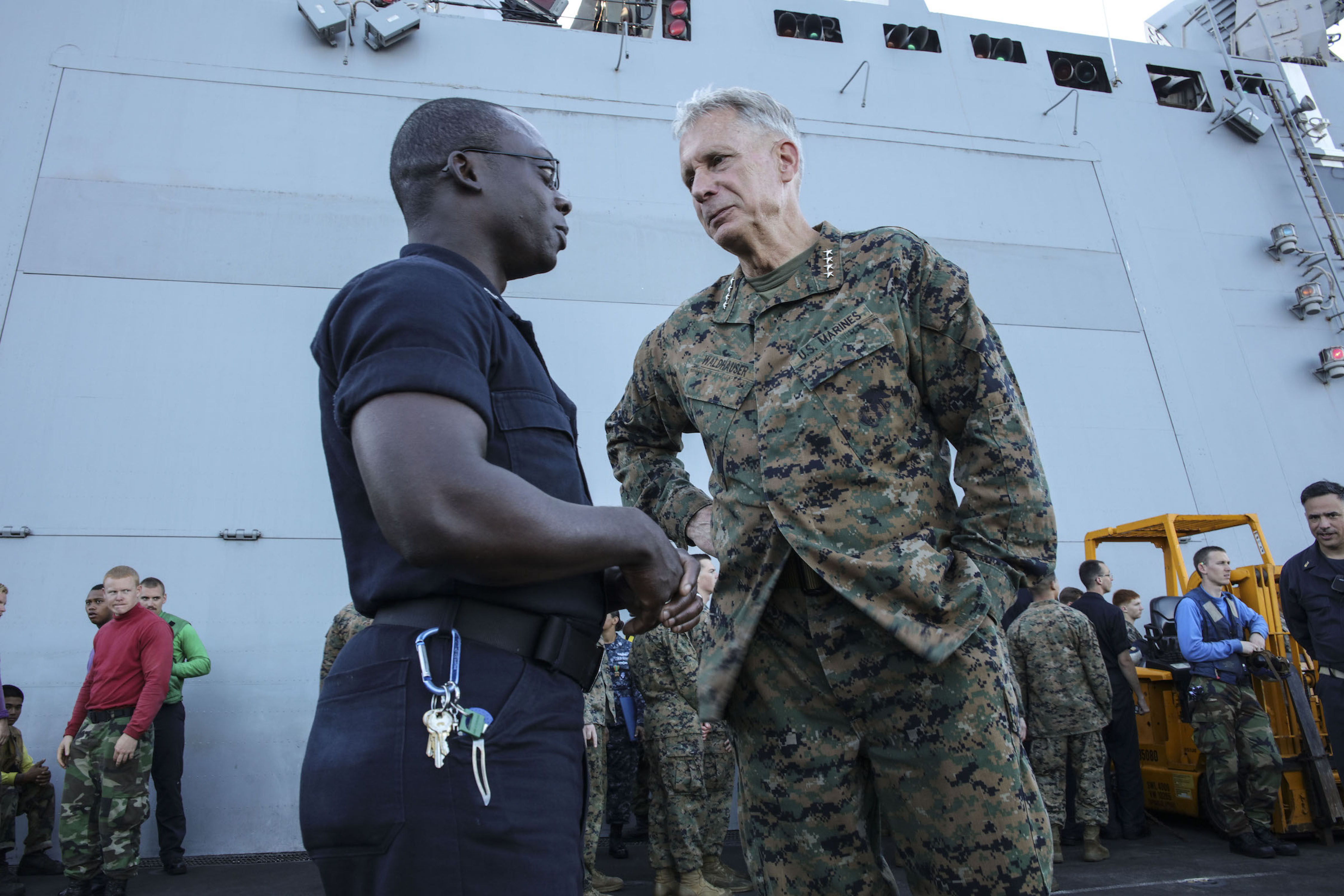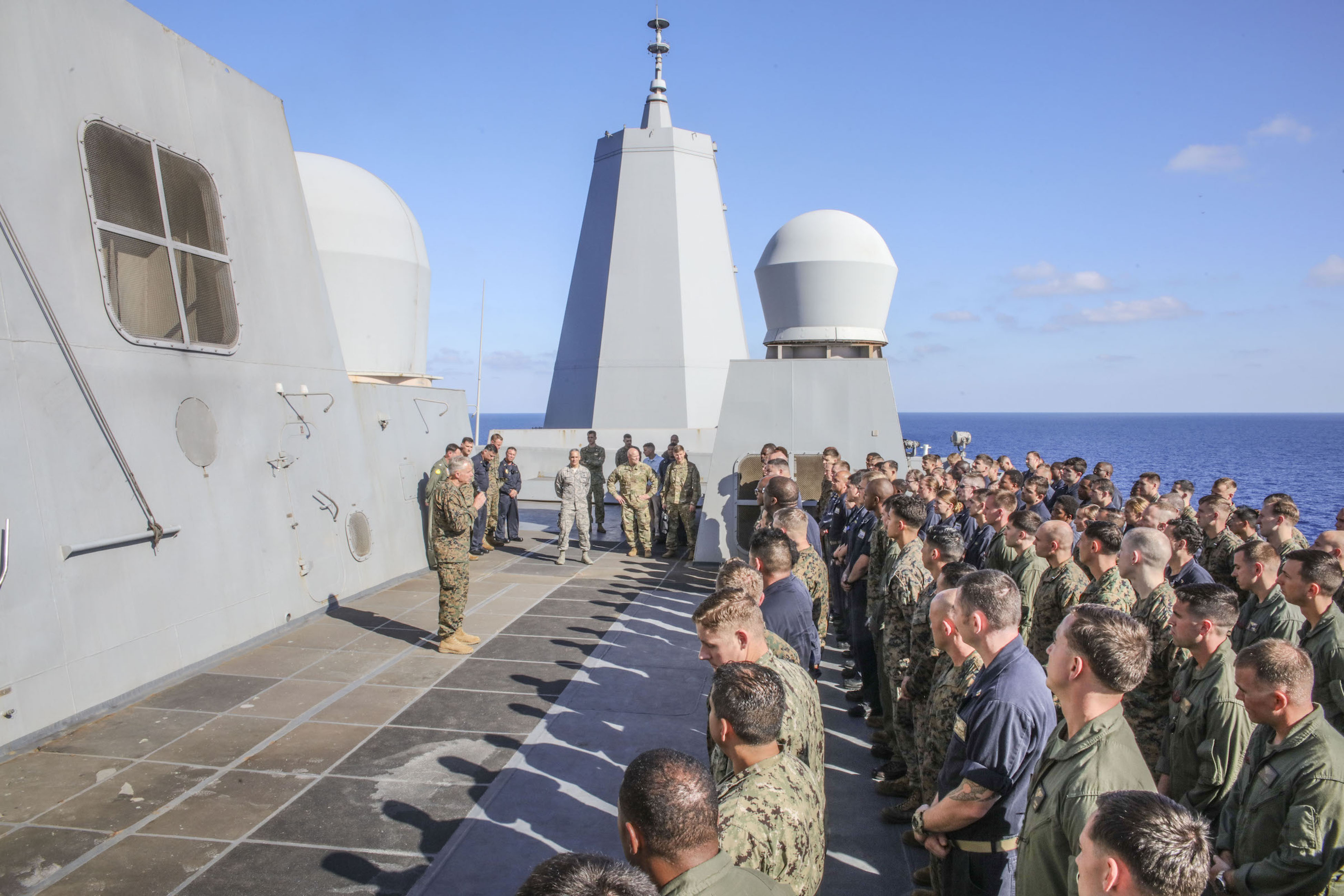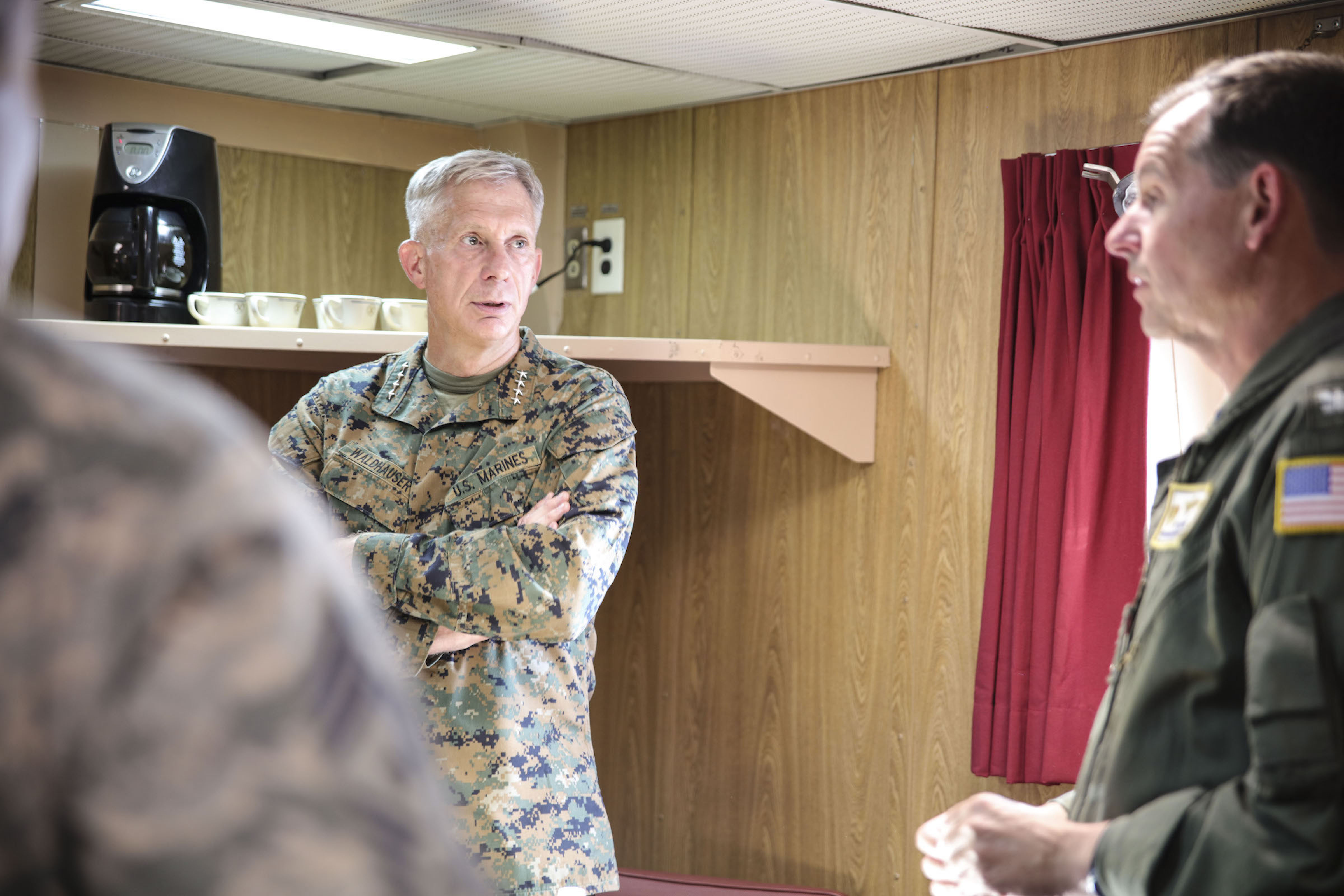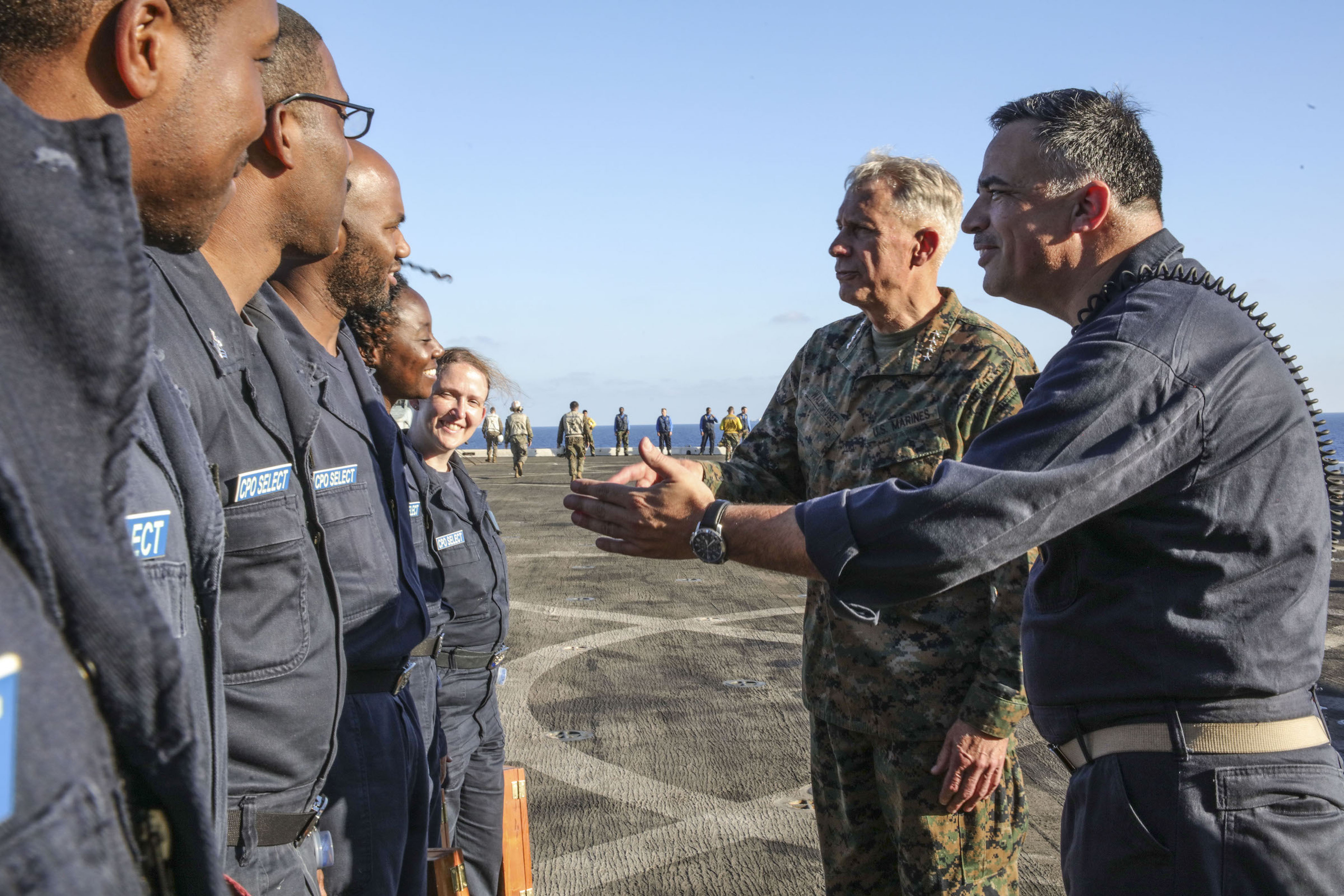 MEDITERRANEAN SEA – U.S. Marine Gen. Thomas D. Waldhauser, commander, U.S. Africa Command (AFRICOM), visited the amphibious transport dock ship USS Mesa Verde (LPD 19) and met with members of the crew and Marines from the 24th Marine Expeditionary Unit (MEU), Sept. 6, 2017.
Waldhauser, accompanied by AFRICOM's Chief of Staff, U.S. Army Maj. Gen. Roger L. Cloutier and Command Senior Enlisted Advisor, U.S. Air Force Master Sgt. Ramon Colon-Lopez, arrived by an MV-22 Osprey and was greeted by sideboys, U.S. Navy Capt. Max Clark, commanding officer of Mesa Verde, and U.S. Marine Lt. Col. Christopher Hafer, commanding officer of troops assigned to the 24th MEU.
During an hour-long tour, Waldhauser expressed his appreciation for the support Mesa Verde provided to AFRICOM during her current deployment and encouraged the crew to continue the good works.
"The Amphibious Ready Group/Marine Expeditionary Unit construct lends a lot of force and flexibility to the AFRICOM area of responsibility," said Waldhauser. "We are looking forward to utilizing the capabilities of this platform in the near future."
In his time aboard, Waldhauser met and spoke with Sailors and Marines, visited key spaces that are essential to the ship's capabilities and participated in recognizing Sailors and Marines who have gone above and beyond during deployment.
Overall, Waldhauser expressed his gratitude for the support Mesa Verde's Blue-Green team provided to AFRICOM.
"AFRICOM could not have completed the important work we do in our area of responsibility without the combined support of the Navy and Marines on board this ship," said Waldhauser.
The ship is deployed with the Bataan Amphibious Ready Group and 24th MEU to support maritime security operations and theater security cooperation efforts in the U.S. 6th Fleet area of operations.
U.S. 6th Fleet, headquartered in Naples, Italy, conducts the full spectrum of joint and naval operations, often in concert with allied, joint, and interagency partners, in order to advance U.S. national interests and security and stability in Europe and Africa.