2 photos: Camp Lemonnier personnel exercise mass casualty response procedure with French forces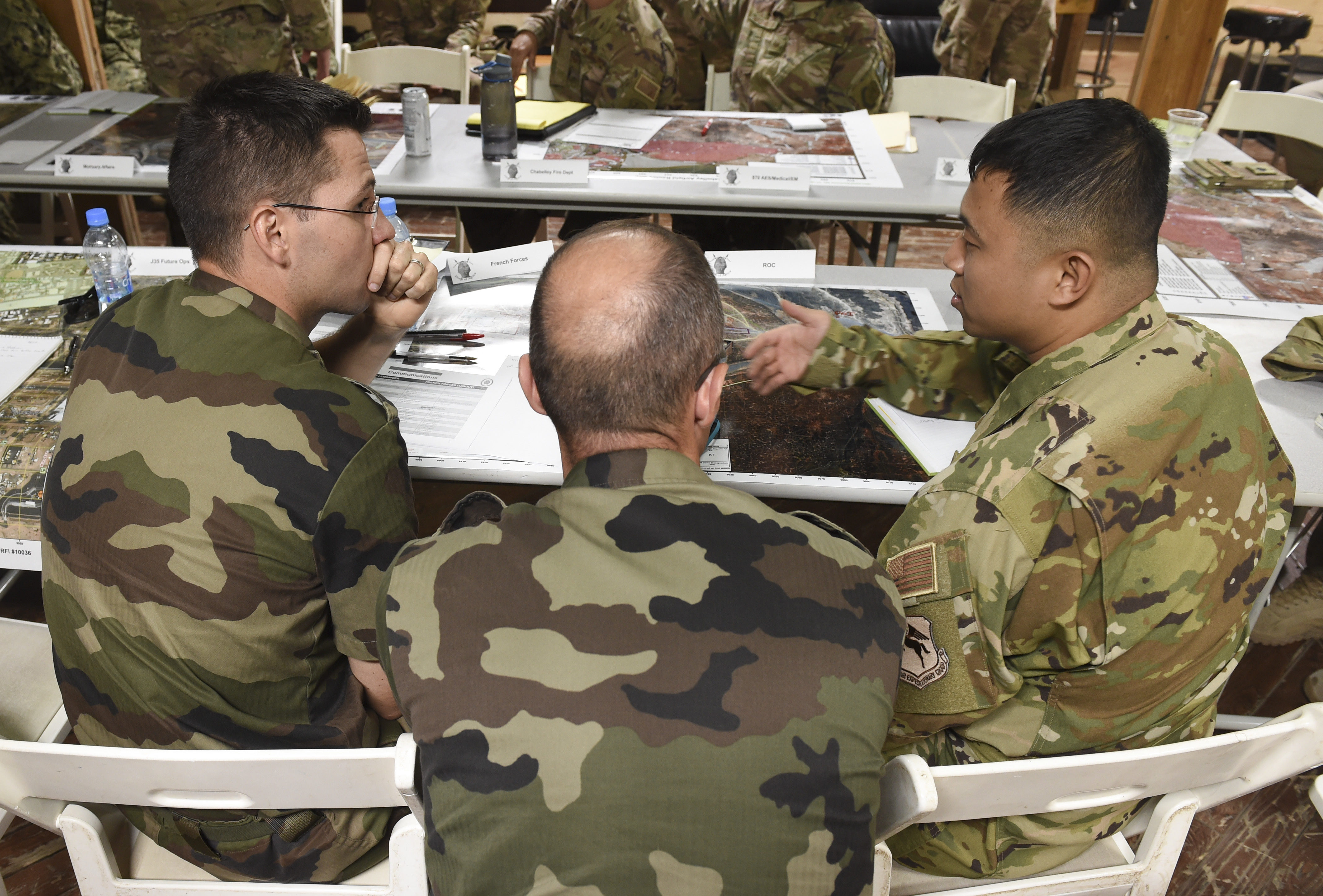 2 photos: Camp Lemonnier personnel exercise mass casualty response procedure with French forces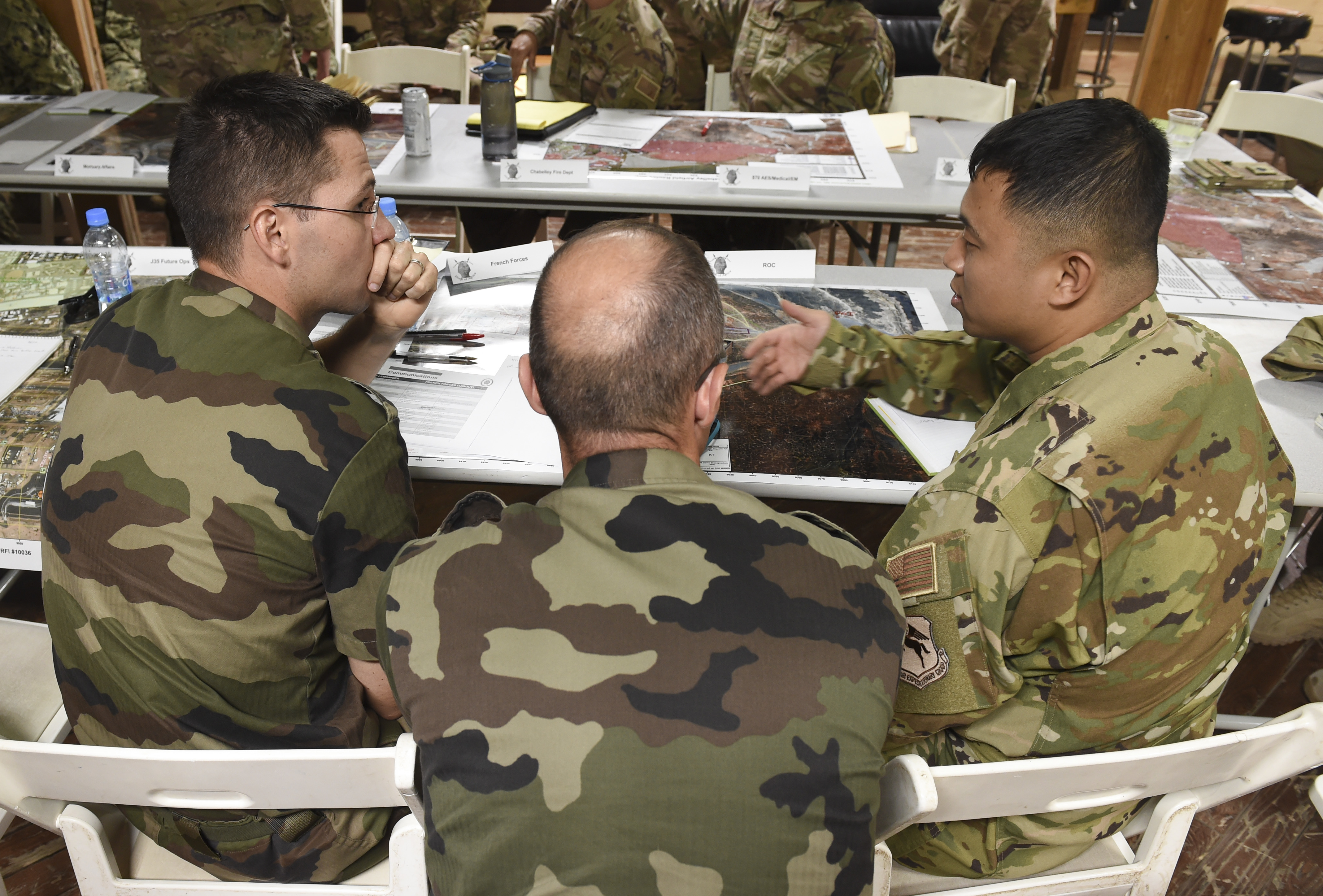 CAMP LEMONNIER, Djibouti - Personnel assigned to Camp Lemonnier and Combined Joint Task Force-Horn of Africa participated in a bilateral exercise with French troops, Sept. 6. The purpose was to exercise multiple unit support and response to a mass casualty (MASCAL) incident.
In the simulated scenario, a van traveling from Camp Lemonnier with 10 U.S. military personnel rolls over while en route to its destination. Of the ten wounded personnel, three are emergent surgical patients which ultimately requires the need for assistance from our allied military partners.
Due to staffing and capacity restraints, planning ahead for overcoming hurdles these can be crucial.
"Our Expeditionary Medical Facility (EMF) has two Operating Rooms and one surgeon on staff," said U.S. Army Maj. Ryan Morrissey, assigned to Combined Joint Task Force-Horn of Africa (CJTF-HOA) surgeon cell. "The French Hospital is a much larger facility and brings a robust capability to help assist with MASCAL situations and also with surgical needs when EMF has maxed out its capabilities in a crisis response situation."
Approximately 30 personnel representing multiple agencies at Camp Lemmonier such as Personnel Recovery Coordination Cell, Fire Department, Command Post, and Mortuary Affairs, gathered to talk through the necessary steps each organization would take in response to a MASCAL situation.
"Notifications and communications within all the different command elements were tested and validated during this exercise-- a need that really needed to be accomplished," said Morrissey.
"The biggest success was how much the players learned about each other's abilities and how they respond to a situation like this," said Morrissey. "CJTF-HOA personnel learned how Camp Lemonnier's Emergency Management operates and how they stand up a Crisis Incident Command Post."
The tabletop exercise was a first step in preparation for a future bilateral exercise with French Forces to further strengthen international military relationships and capabilities.