2 photos: AFRICOM discusses past, present, future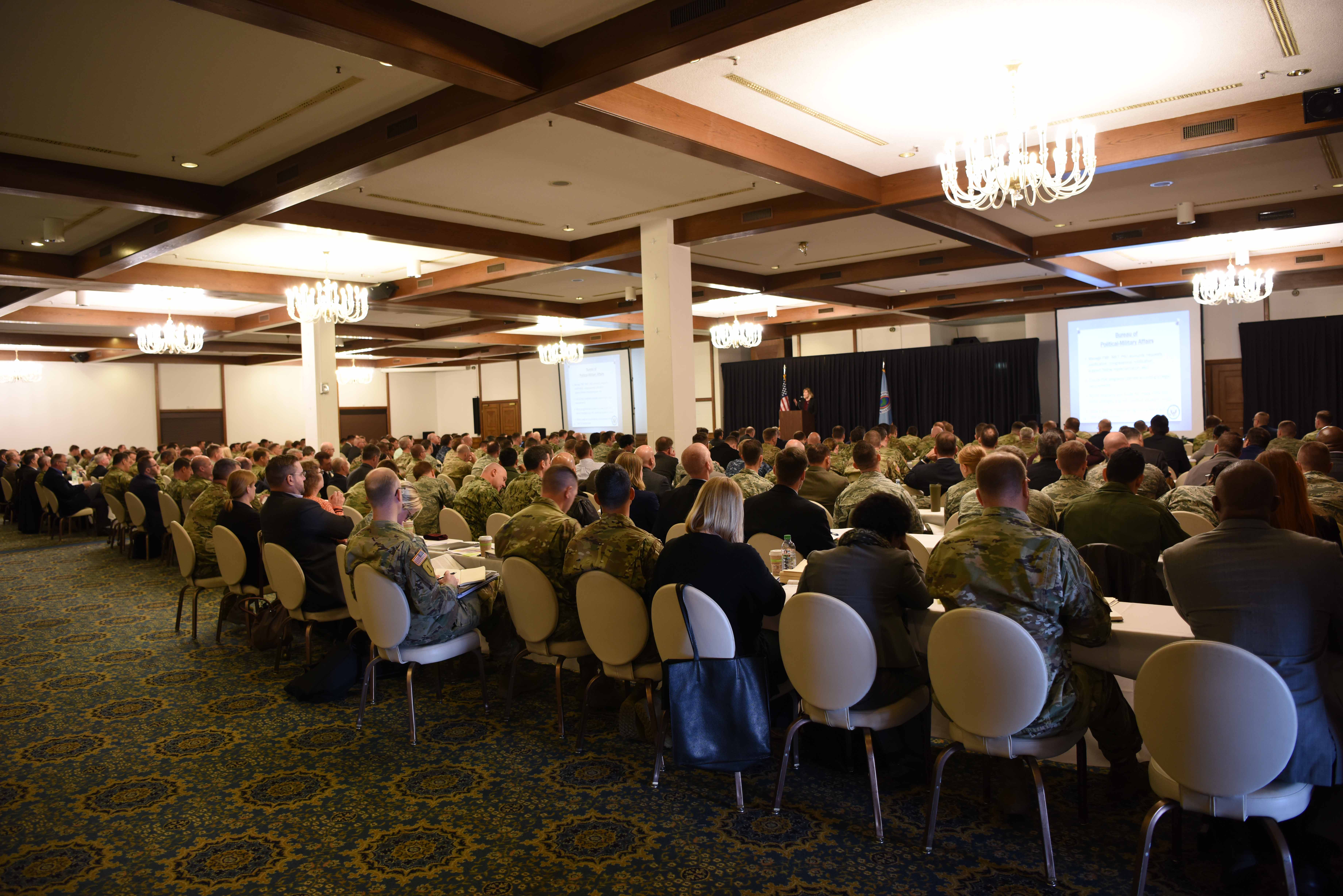 2 photos: AFRICOM discusses past, present, future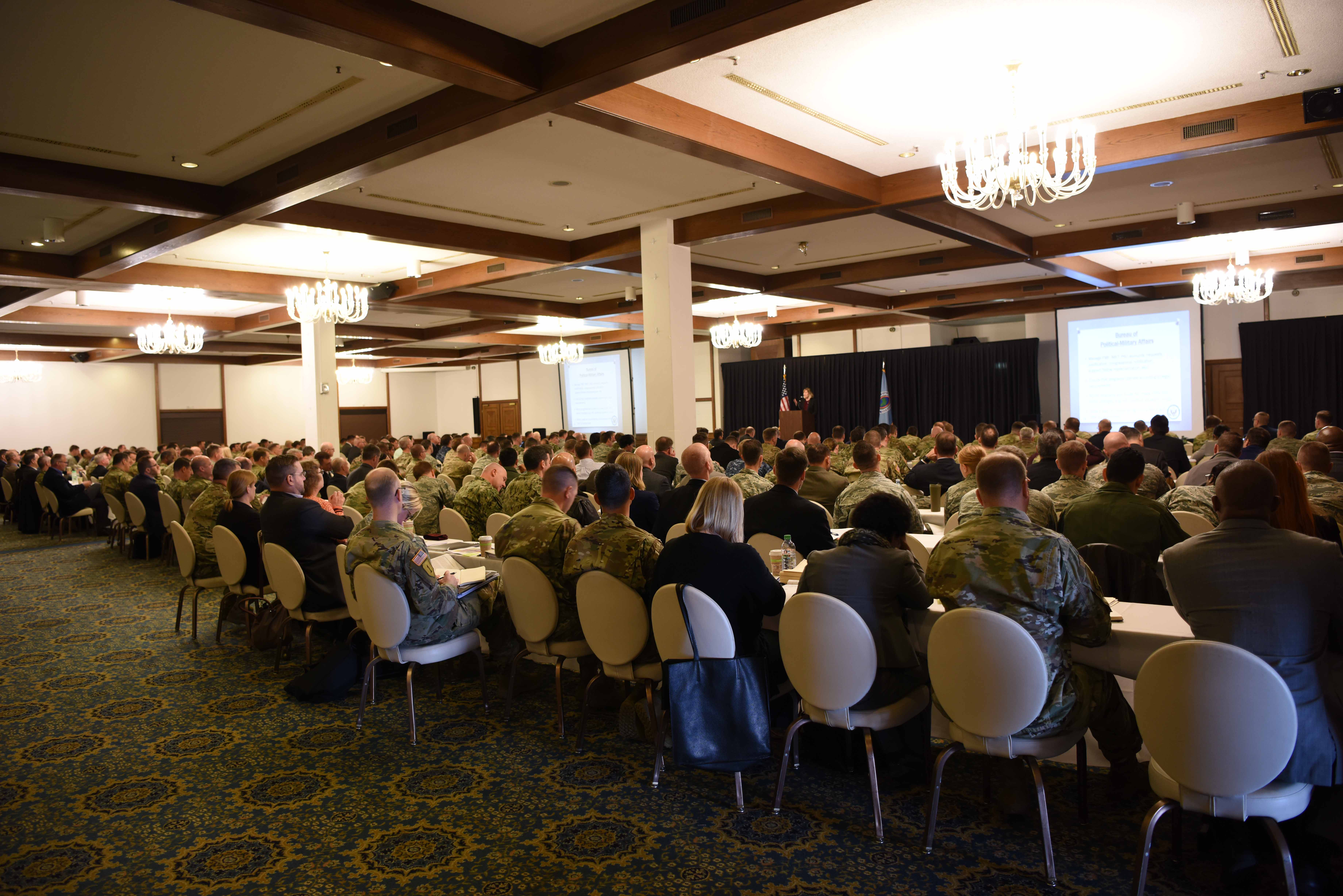 RAMSTEIN AIR BASE, Germany -- Hundreds of U.S. service members and other personnel from the U.S. Africa Command attended a week-long annual Regional Synchronization Working Group (RSWG)on Oct. 30, 2017.

The event was hosted security leaders from the Department of Defense, the Department of State, the U.S. Agency for International Development and other defense personnel.

U.S. Air Force Lt. Gen. James Vechery, U.S. Africa Command Deputy Chief to the Commander for Military Operations, addressed the assembly to reflect on goals that were met and provide a vision for the future for AFRICOM to harness the command's efforts of the past 10 years.

"Our goal is to employ the military instrument of power to support U.S. diplomatic and development efforts," said Vechery.

The RSWG is designed to help geographically separated regional leaders combine efforts to defend the region, use military assets to support diplomacy, and develop and promote regional stability.

Vechery charged the group with redefining the idea of long-term organizational goals, and encouraged leaders to consider solutions to localized problems that begin with local factors for implementation.

"By working together, we can develop sound approaches to overcome challenges and realize potential in Africa," Vechery told the audience.

AFRICOM has had a hand is helping develop security institutions in Somalia and supporting the United Nations' roadmap for elections in Libya.

The goals for the U.S. and their partners are achieved through a cooperative relationship, said Vechery.

"Continued success will produce capable partners, increase stability in Africa and reduce the demand for American troops," said Vechery.