3 photos: United States Africa Command Image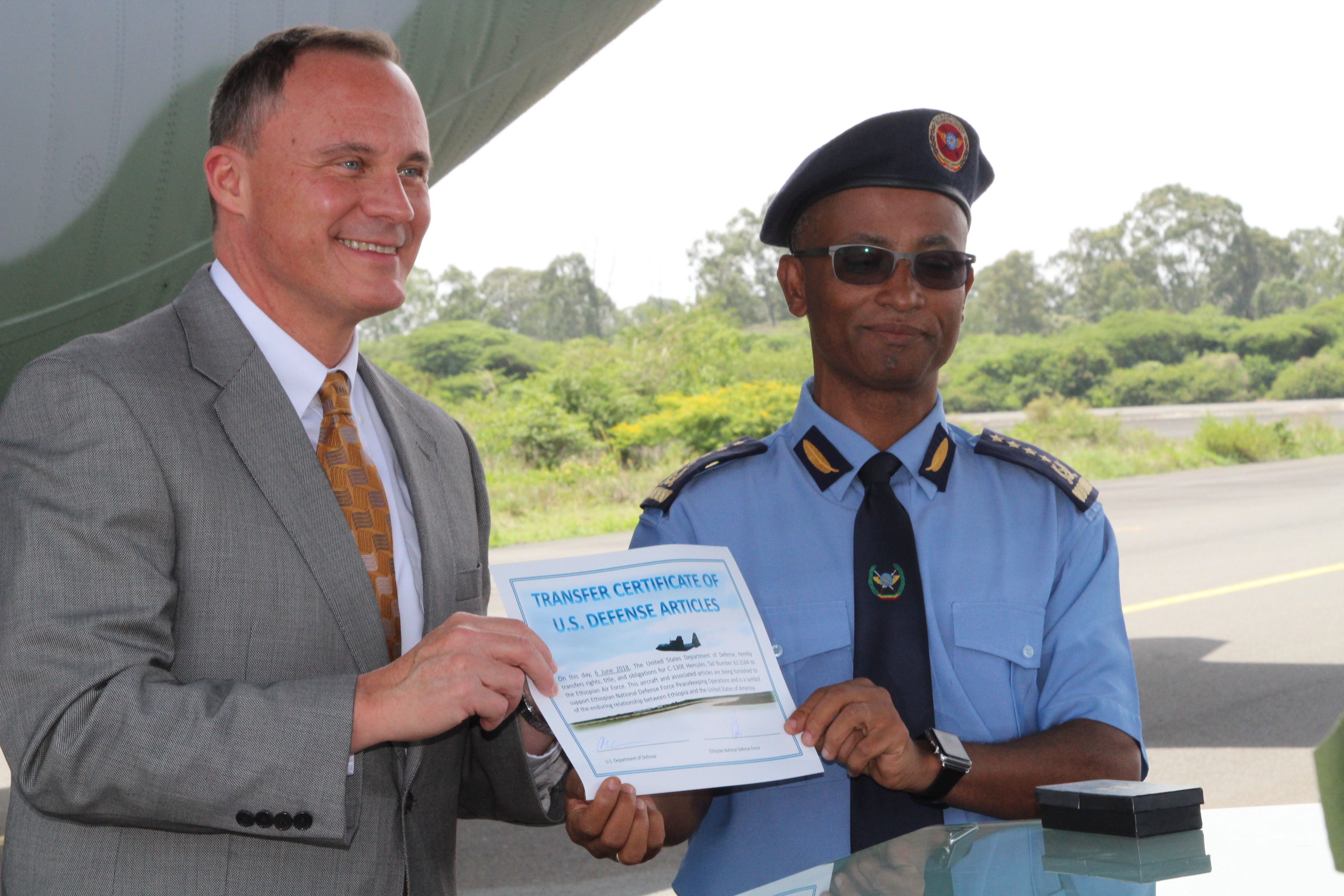 3 photos: United States Africa Command Image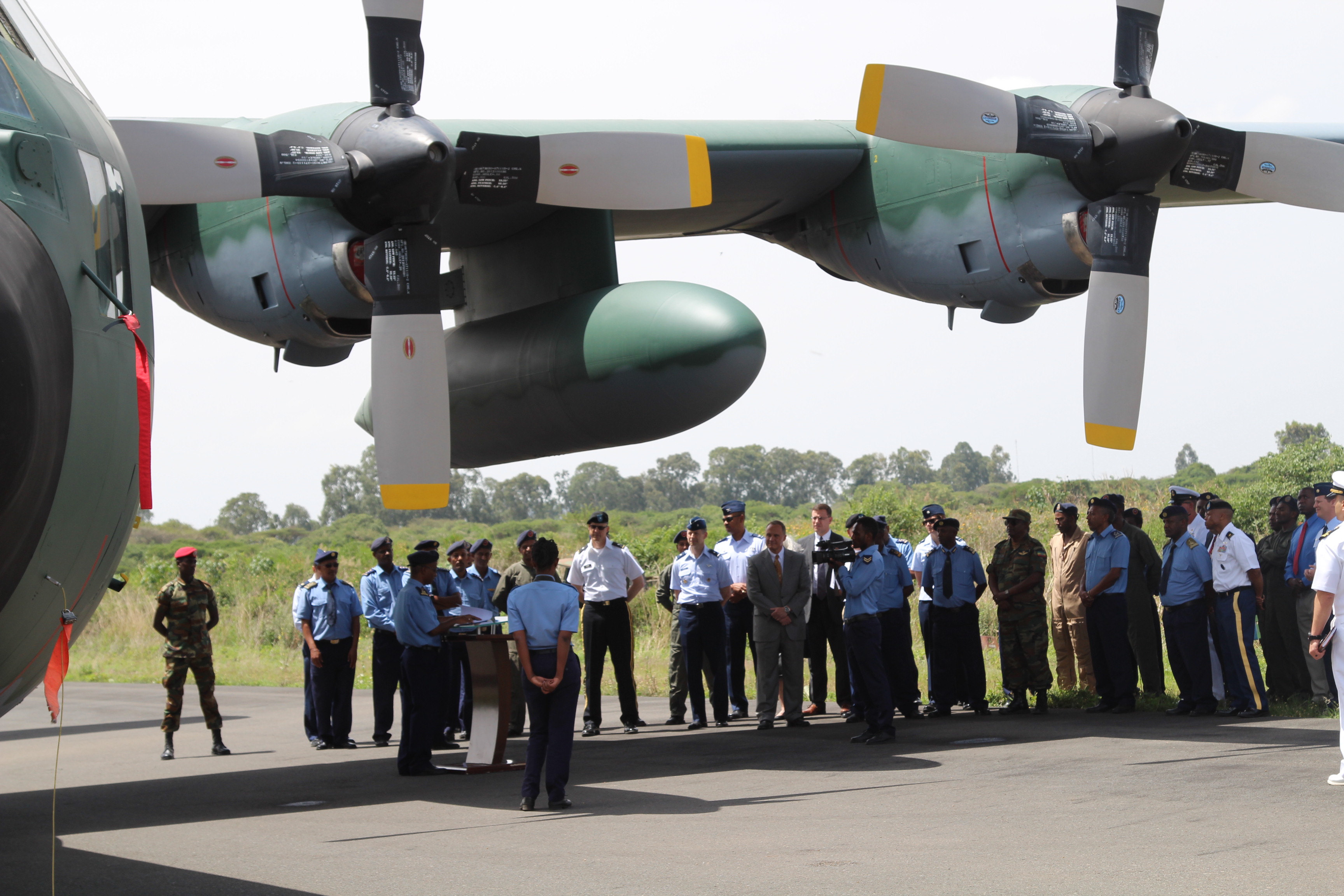 3 photos: United States Africa Command Image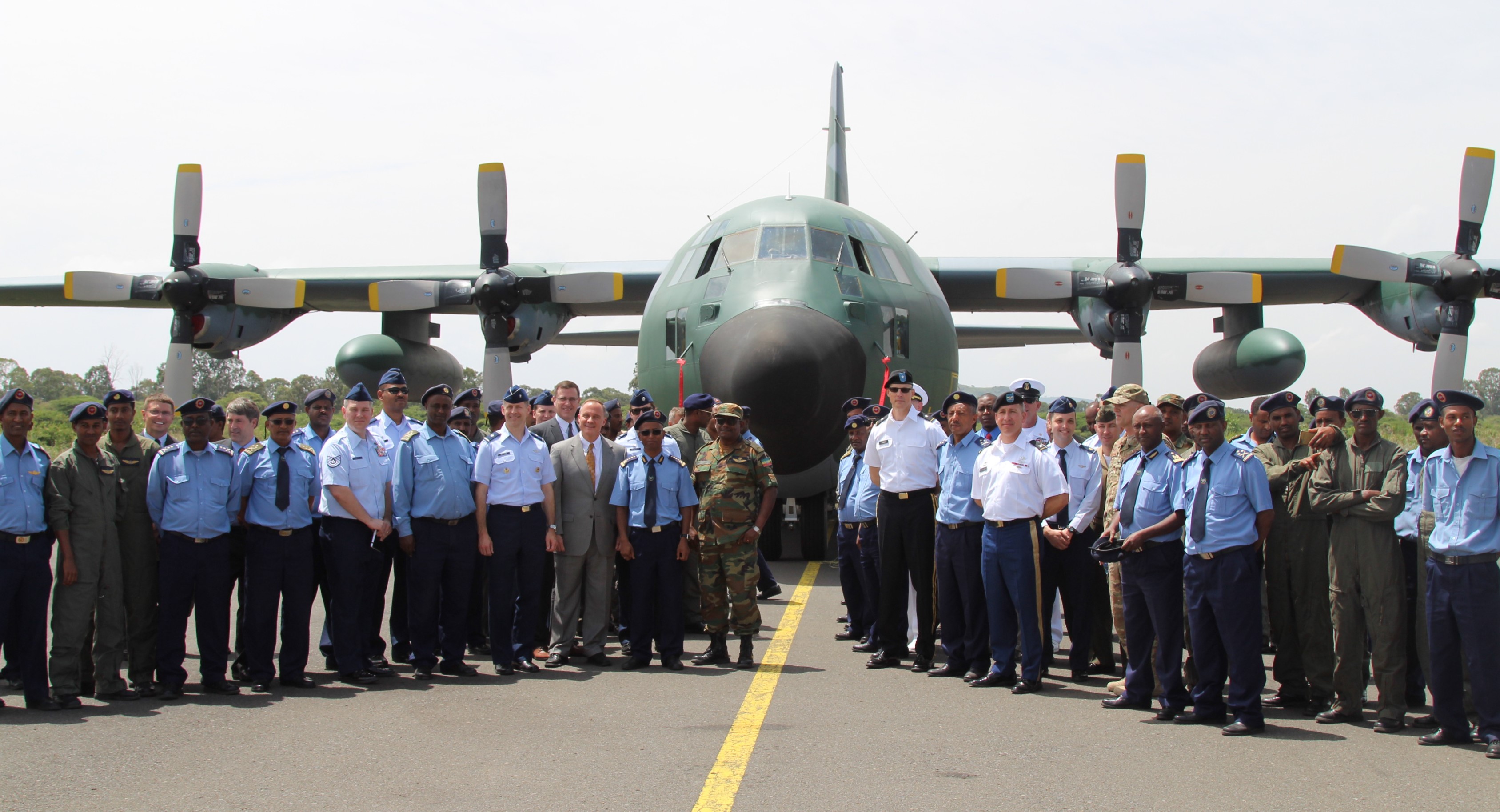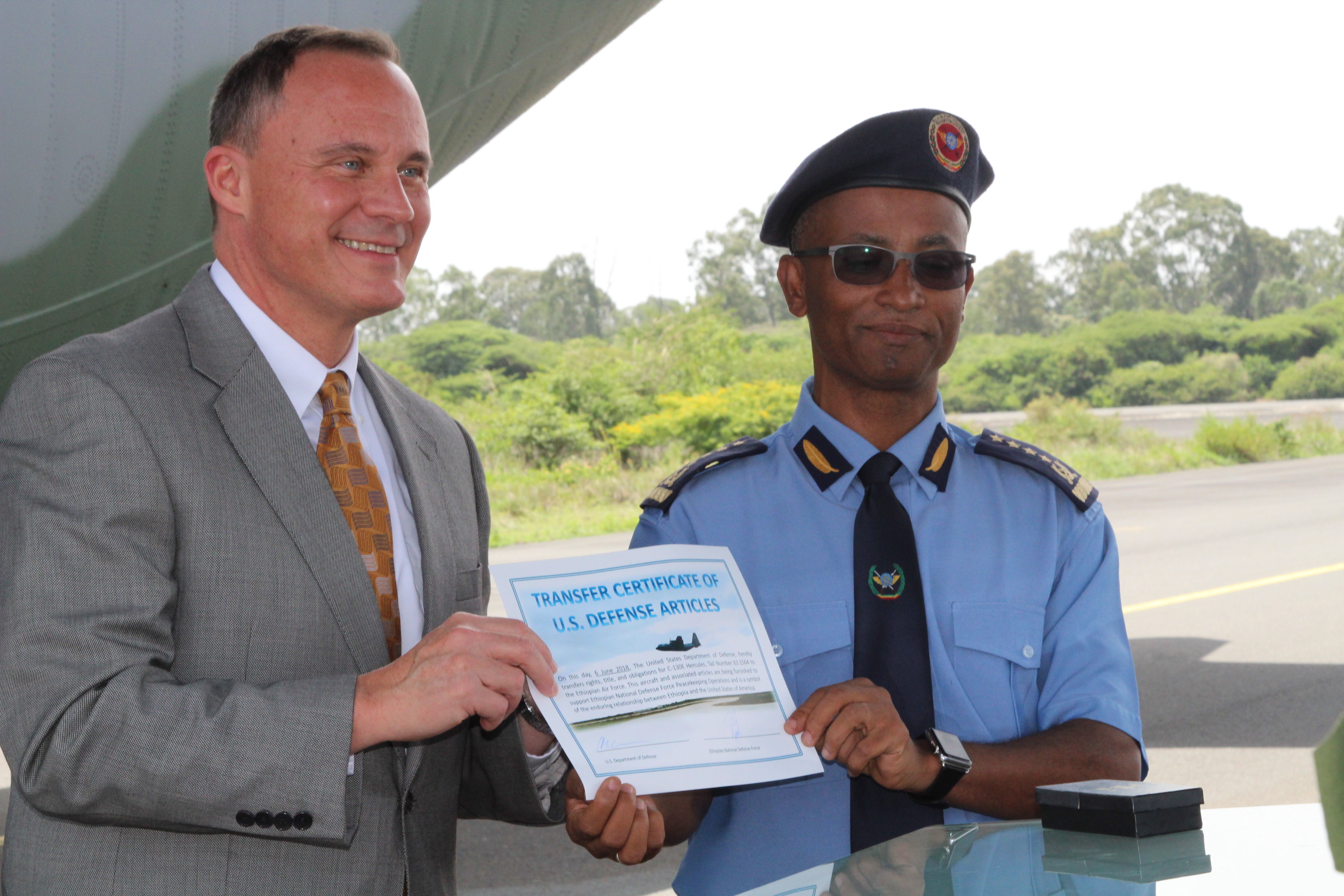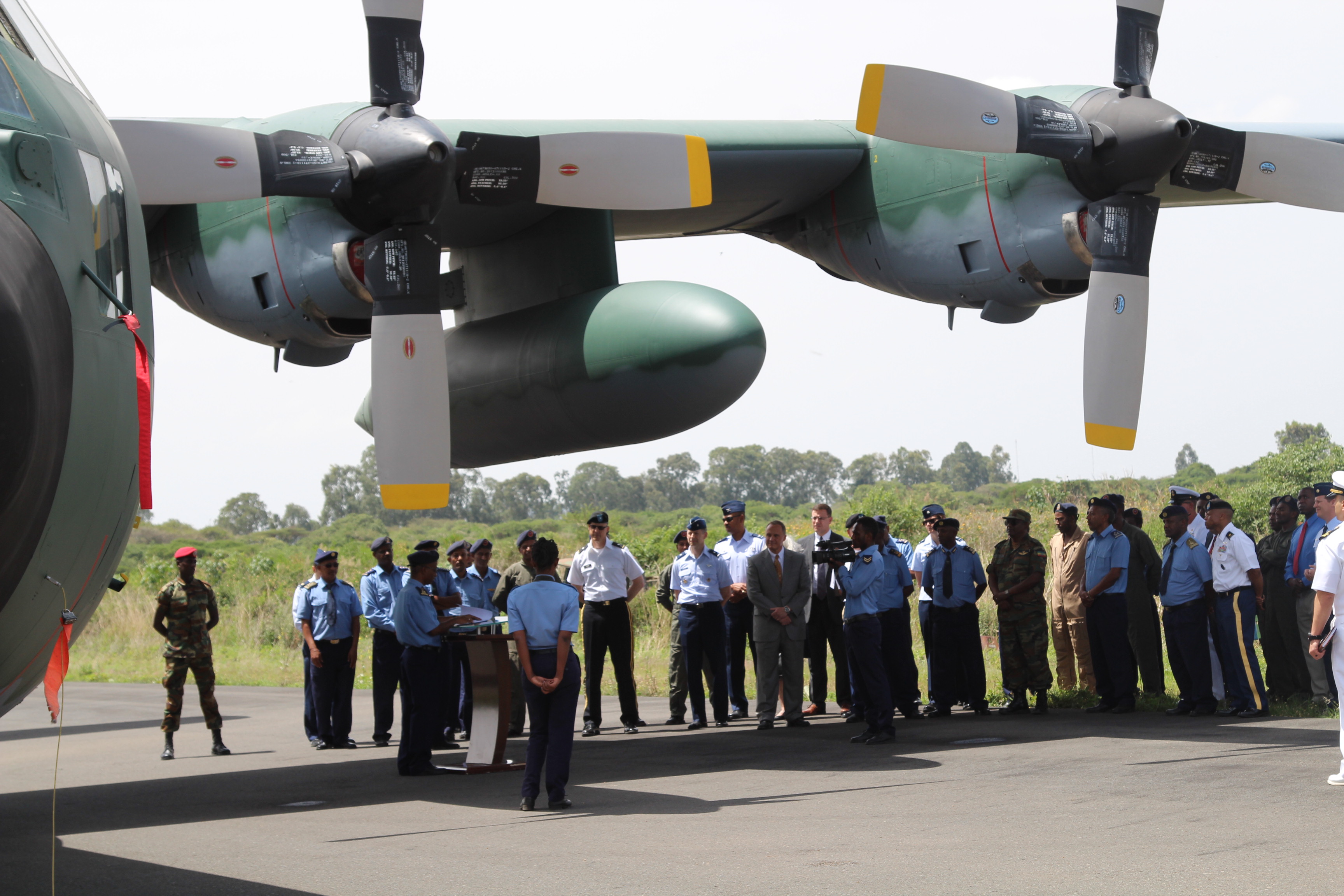 ADDIS ABABA -The U.S. delivered a C-130E Hercules transport aircraft to the Ethiopian Air Force, June 7, 2018.
The aircraft will further enhance Ethiopia's capacity to play a vital role in regional peacekeeping missions, enabling Ethiopia to move humanitarian supplies where they are needed in a timely manner and protect the lives of civilians in conflict areas.
U.S. Ambassador to Ethiopia Michael Raynor participated in a ceremony to deliver the aircraft on behalf of the U.S. Government to Ethiopian Air Force Head, General Adem Mohammed.
"This aircraft represents a deep bond between our two countries, and our shared pledge to play constructive leadership roles on the world stage." said Raynor. "The U.S. commitment to this partnership is stronger than ever, and I look forward to building upon it in the days ahead."
Brigadier General Deiter Bareihs, director of plans, programs and analysis, U.S. Air Forces Europe-Air Forces Africa also took part in the ceremony along with other representatives from the U.S. Armed Forces.
"We are excited to deliver this C-130 at a time of such great optimism," said Bareihs."This handover pays homage to our long-valued friendship and lays the foundation for new possibilities for cooperation and interoperability."
The United States values Ethiopia's role in peacekeeping operations and ongoing commitment as the largest contributor to UN Peacekeeping forces in the world.