7 photos: Learning From the Past: Enhancing Comprehensive Protection of Civilians
7 photos: Learning From the Past: Enhancing Comprehensive Protection of Civilians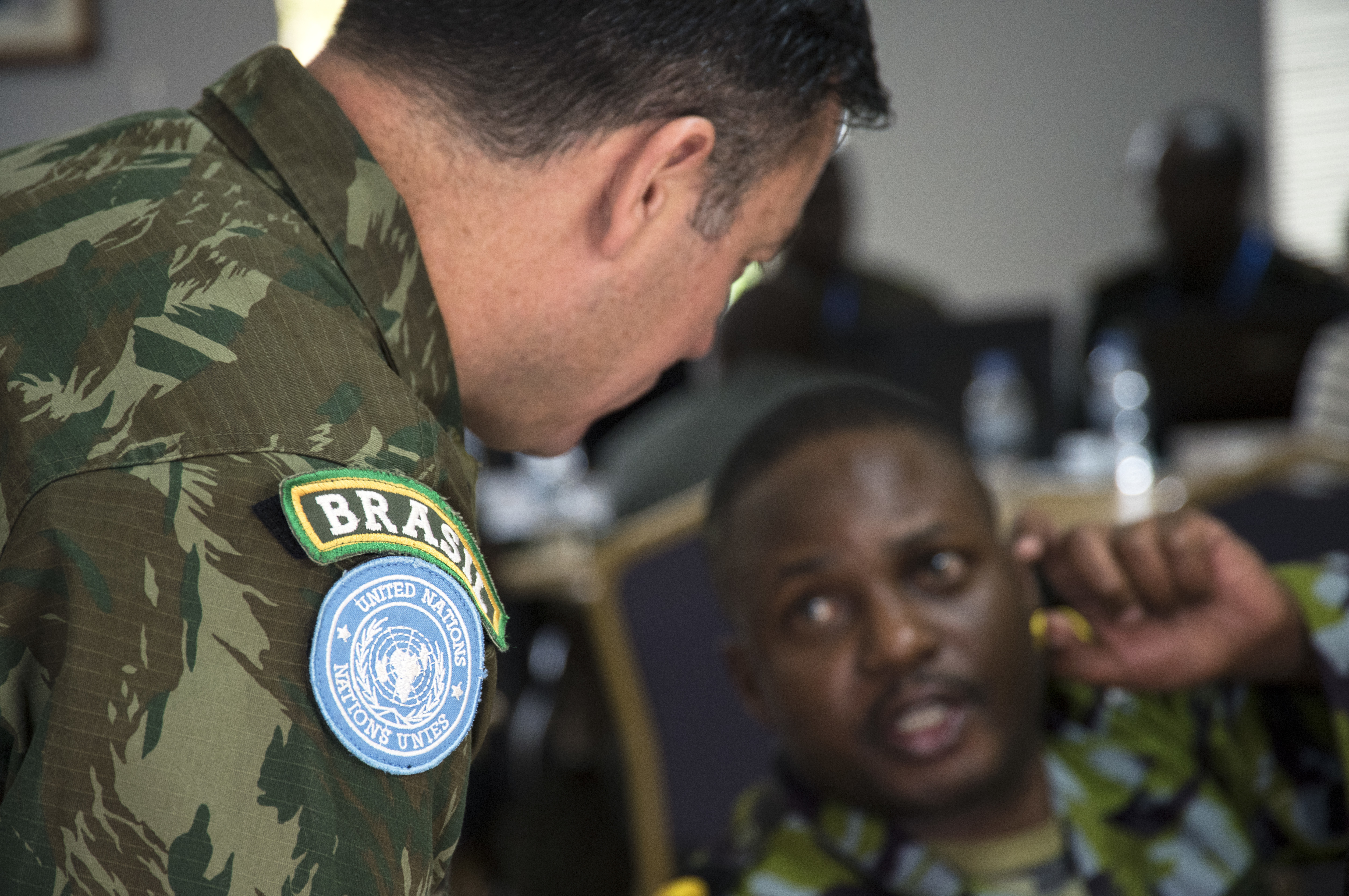 7 photos: Learning From the Past: Enhancing Comprehensive Protection of Civilians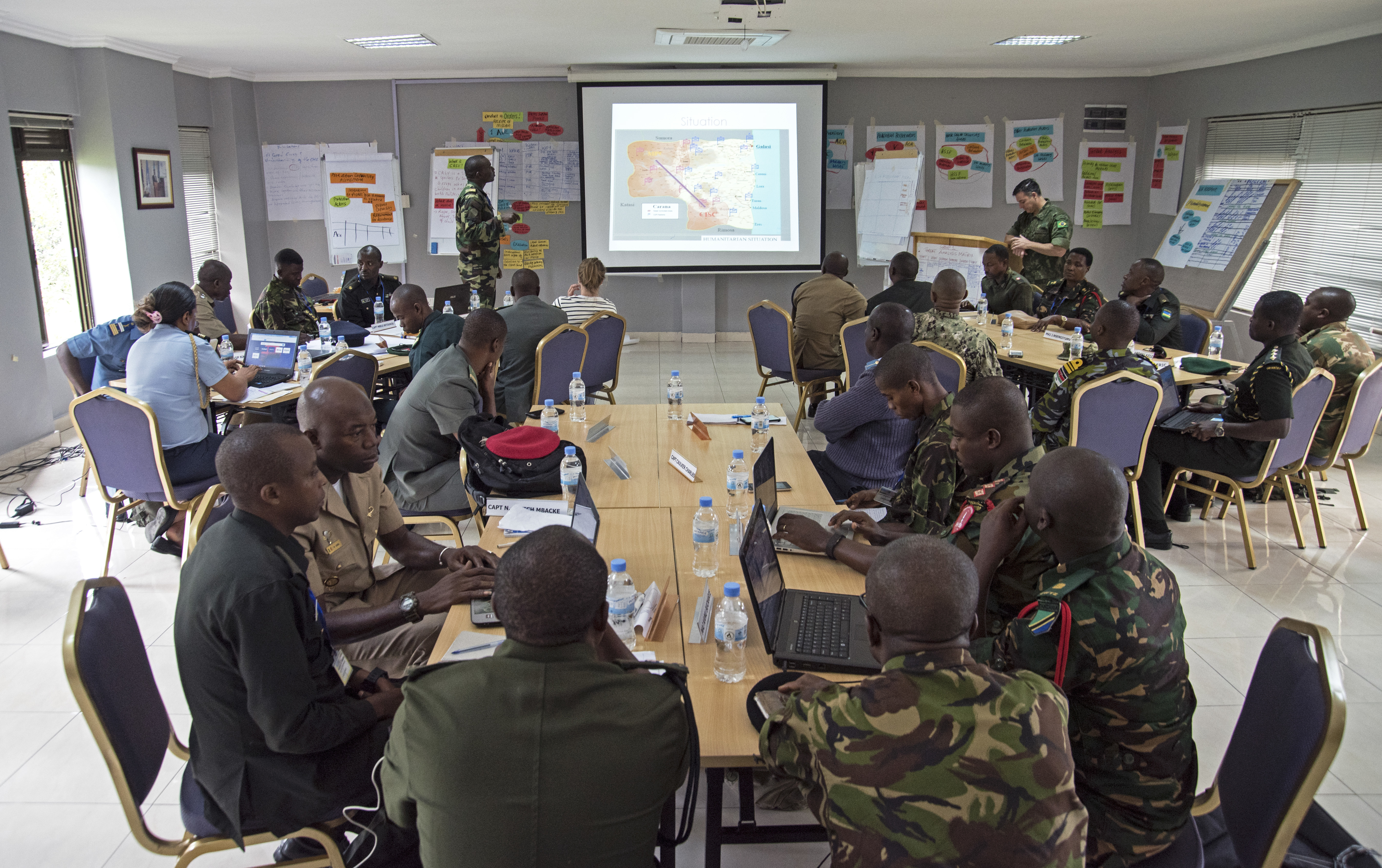 7 photos: Learning From the Past: Enhancing Comprehensive Protection of Civilians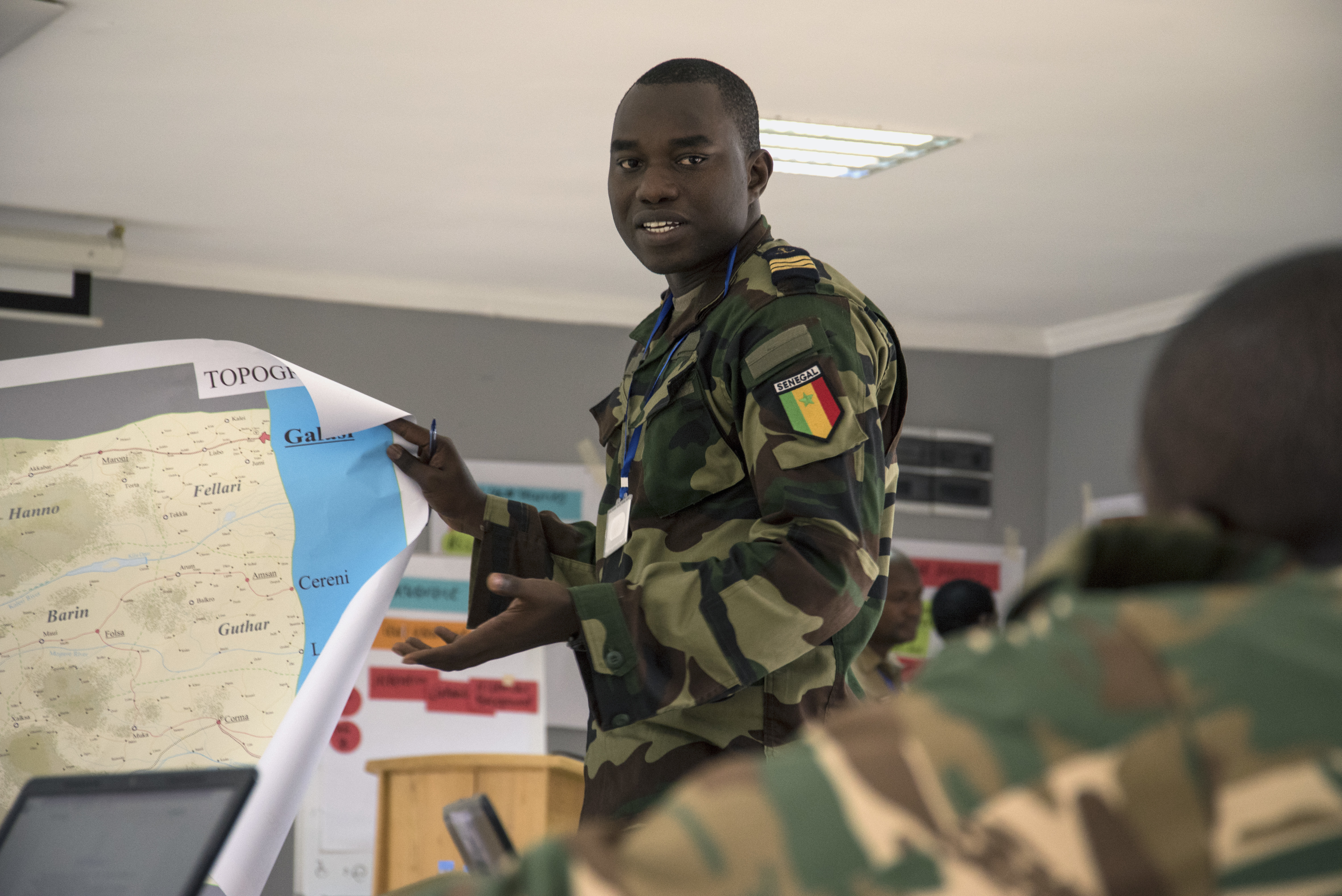 7 photos: Learning From the Past: Enhancing Comprehensive Protection of Civilians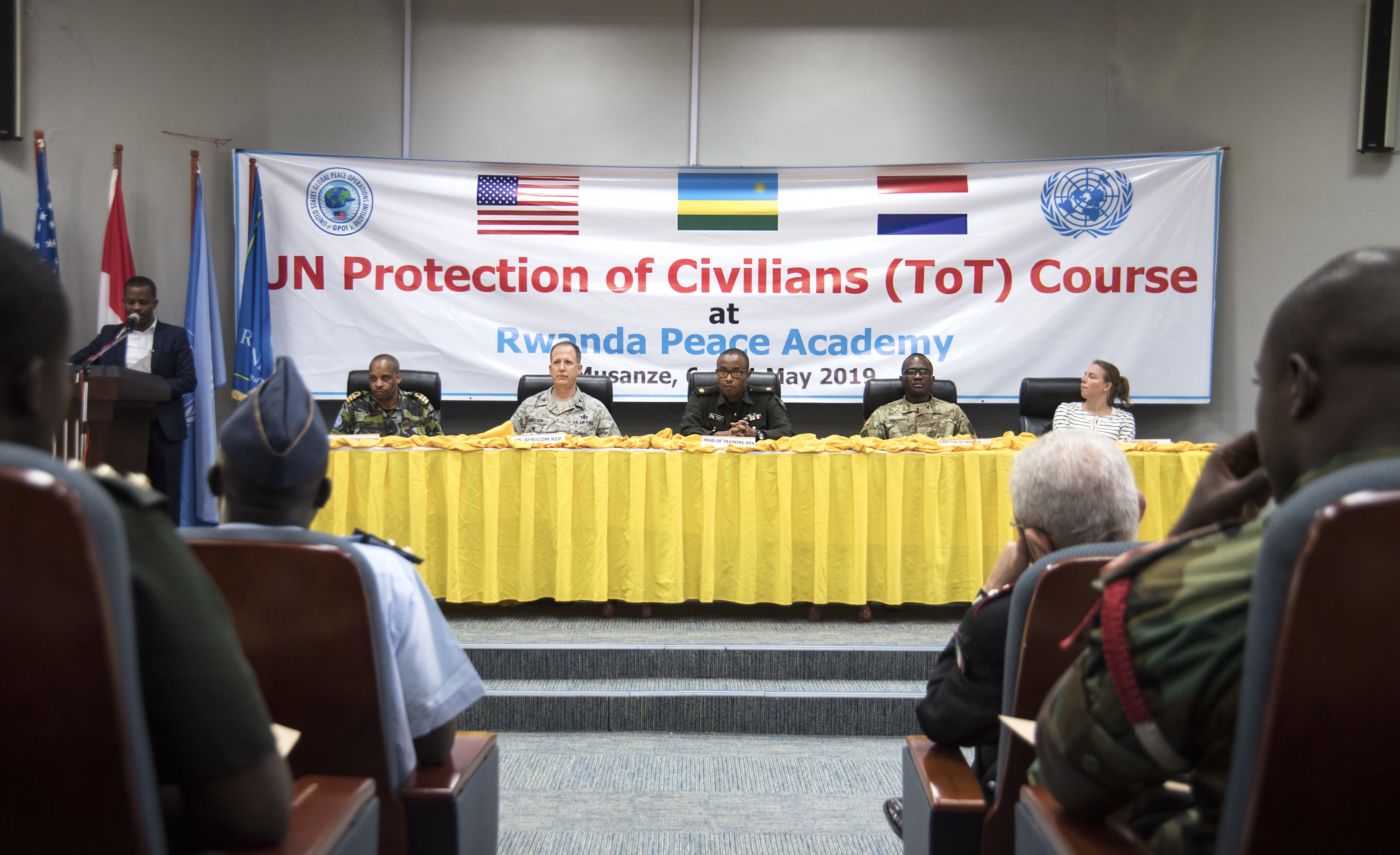 7 photos: Learning From the Past: Enhancing Comprehensive Protection of Civilians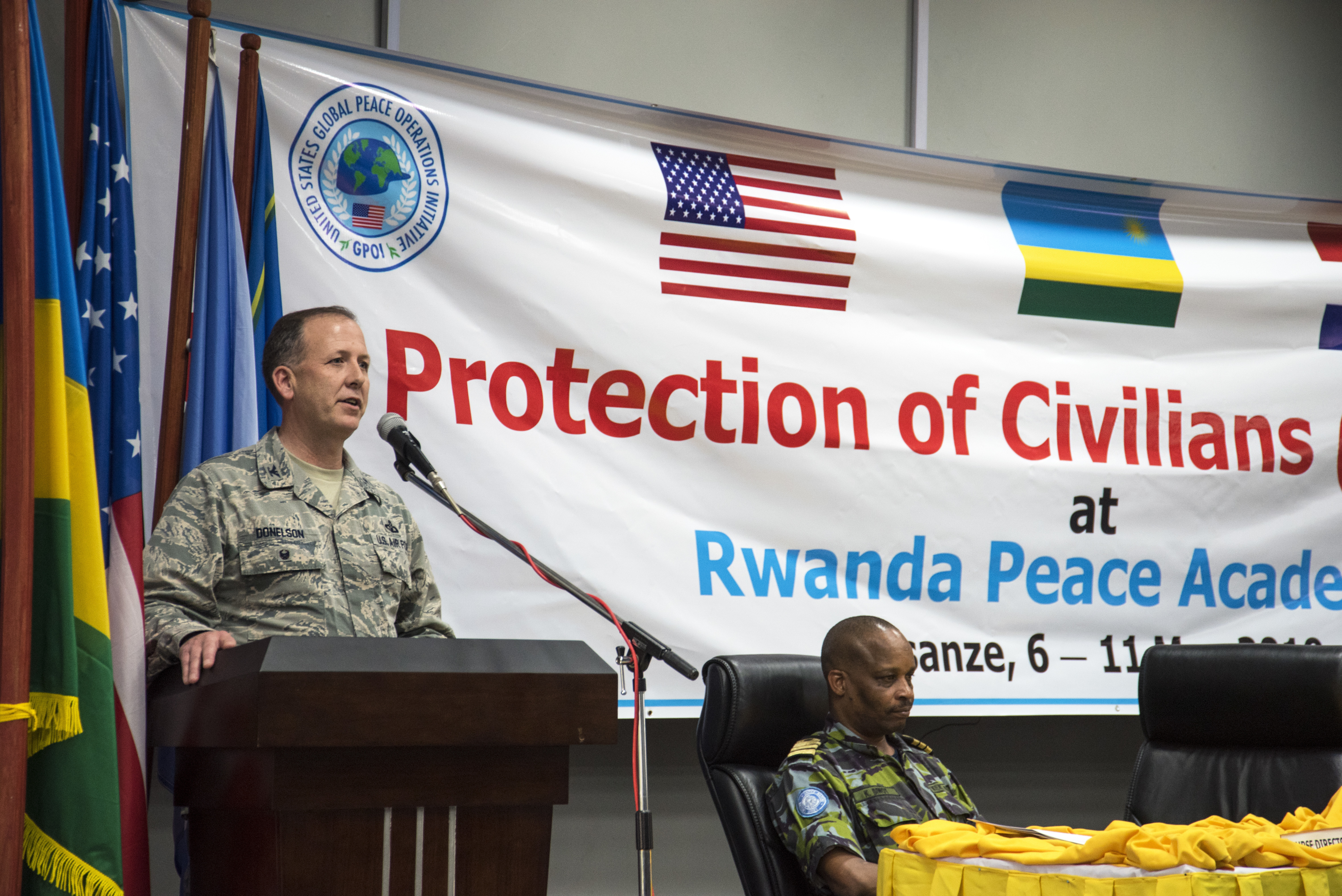 7 photos: Learning From the Past: Enhancing Comprehensive Protection of Civilians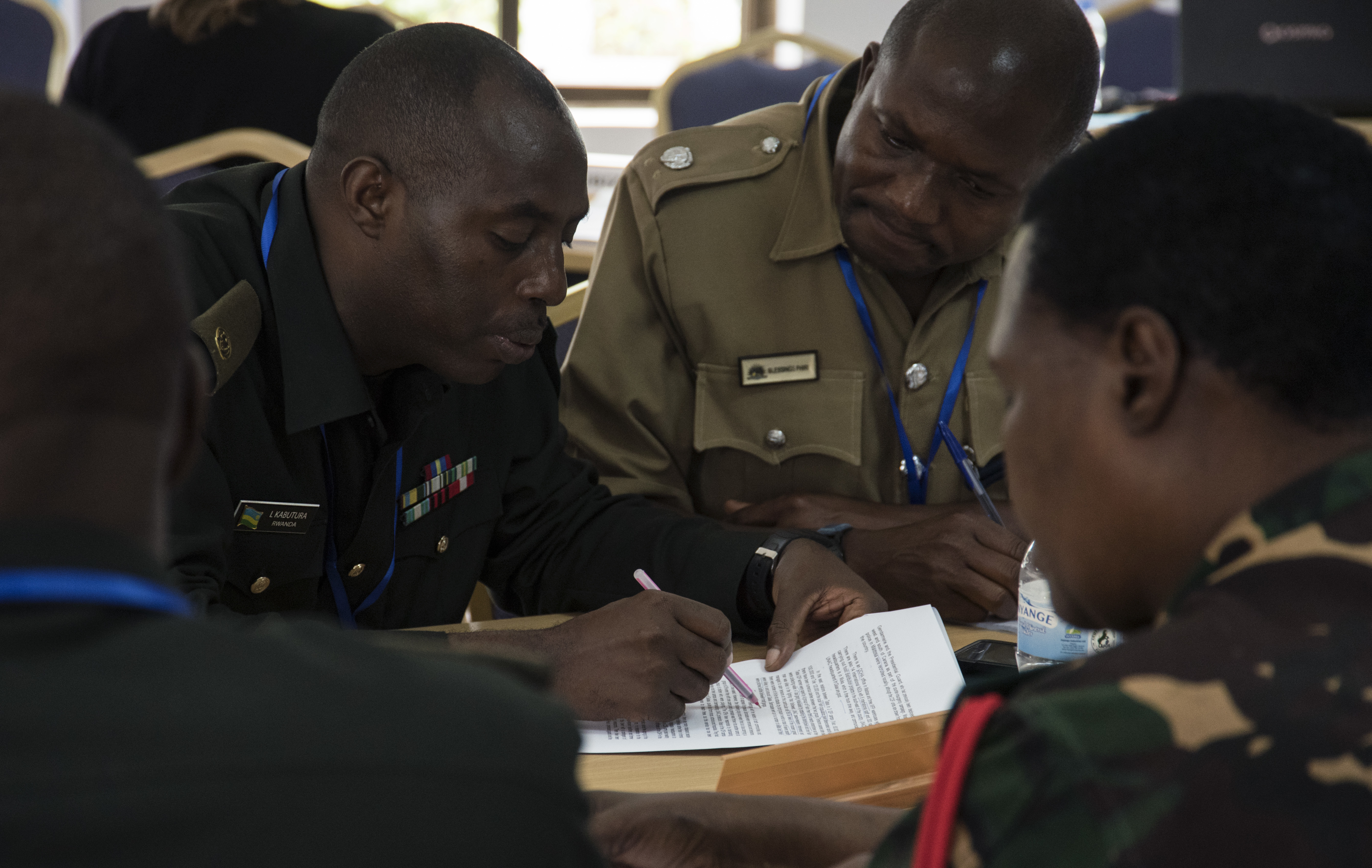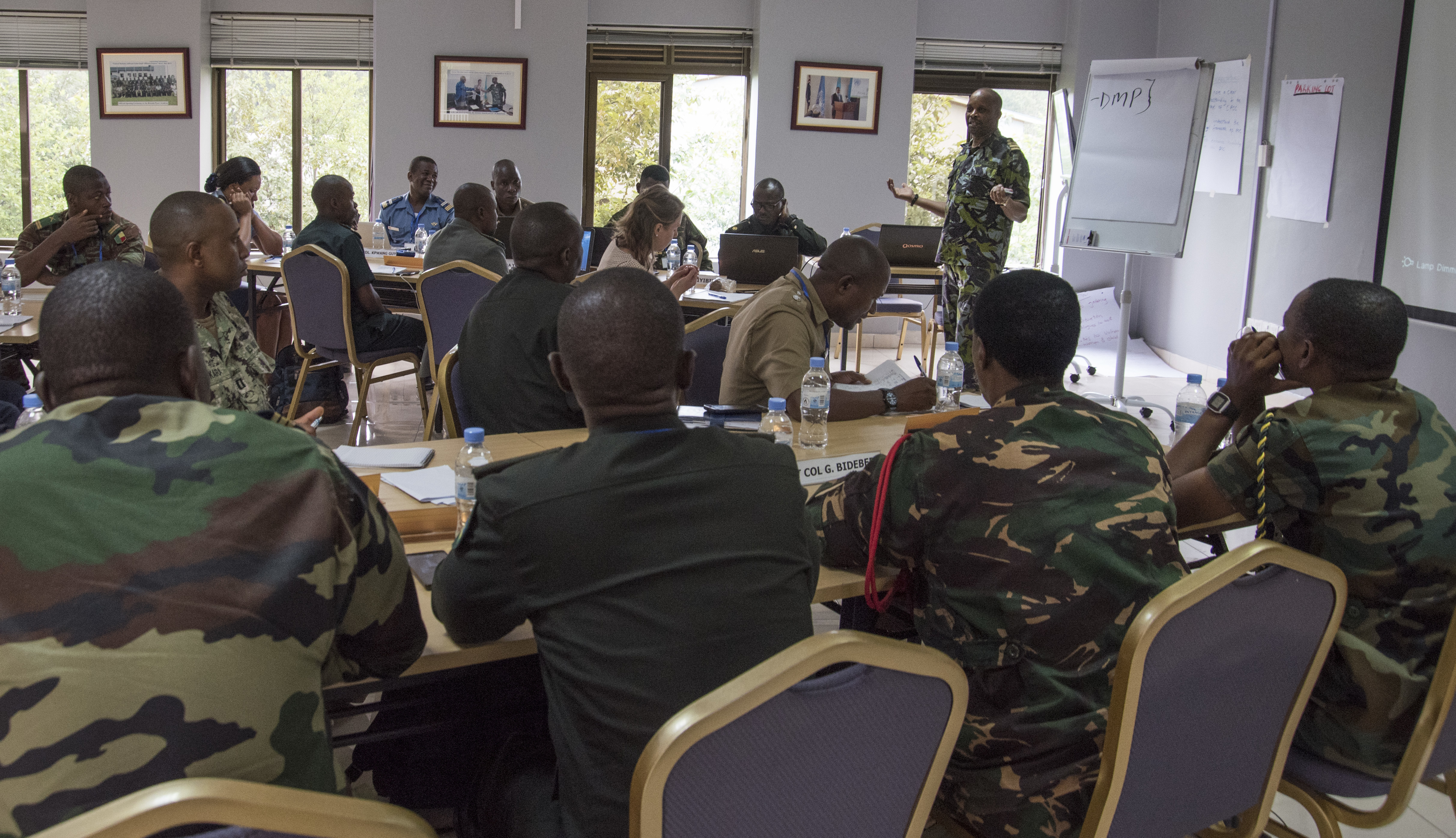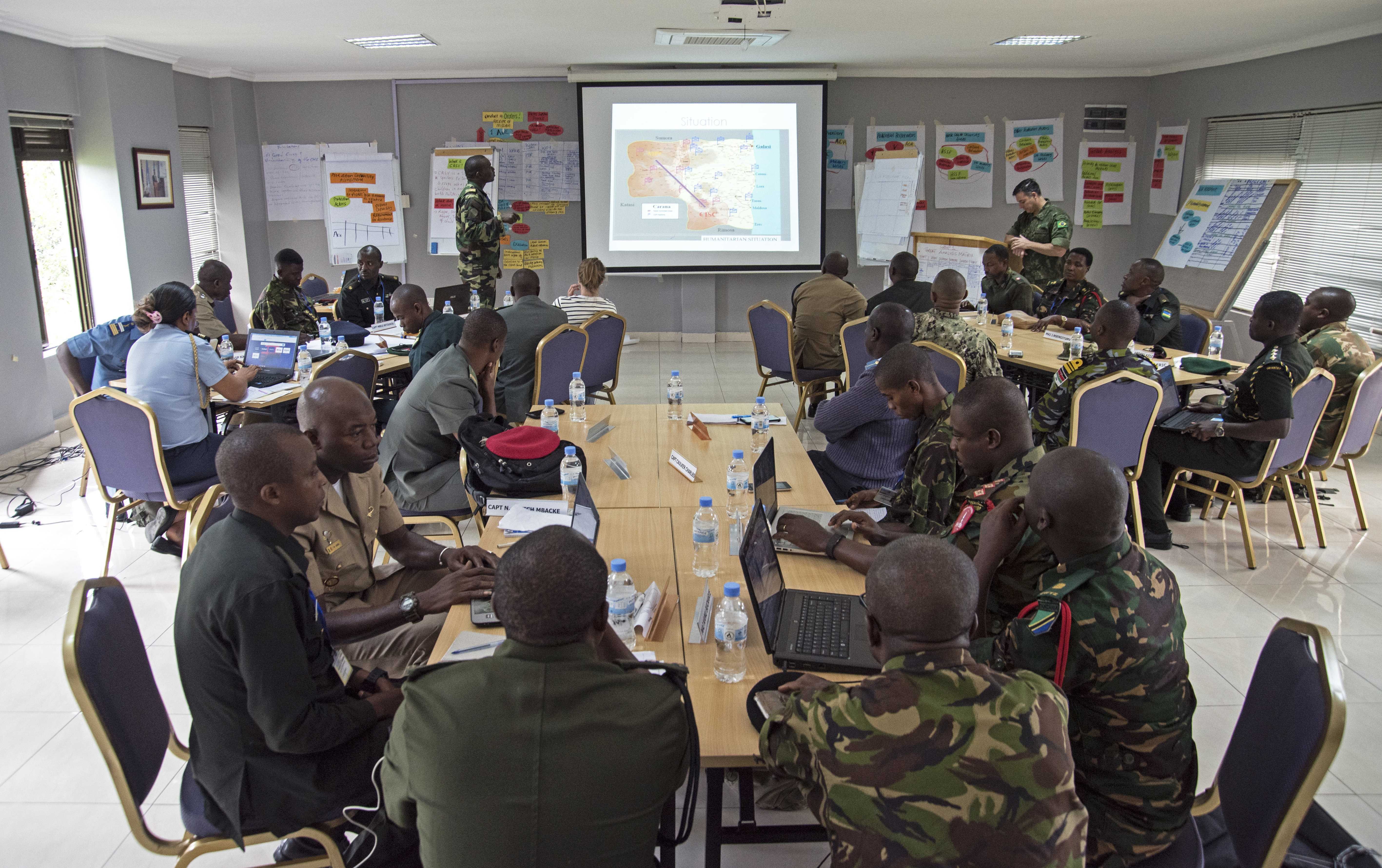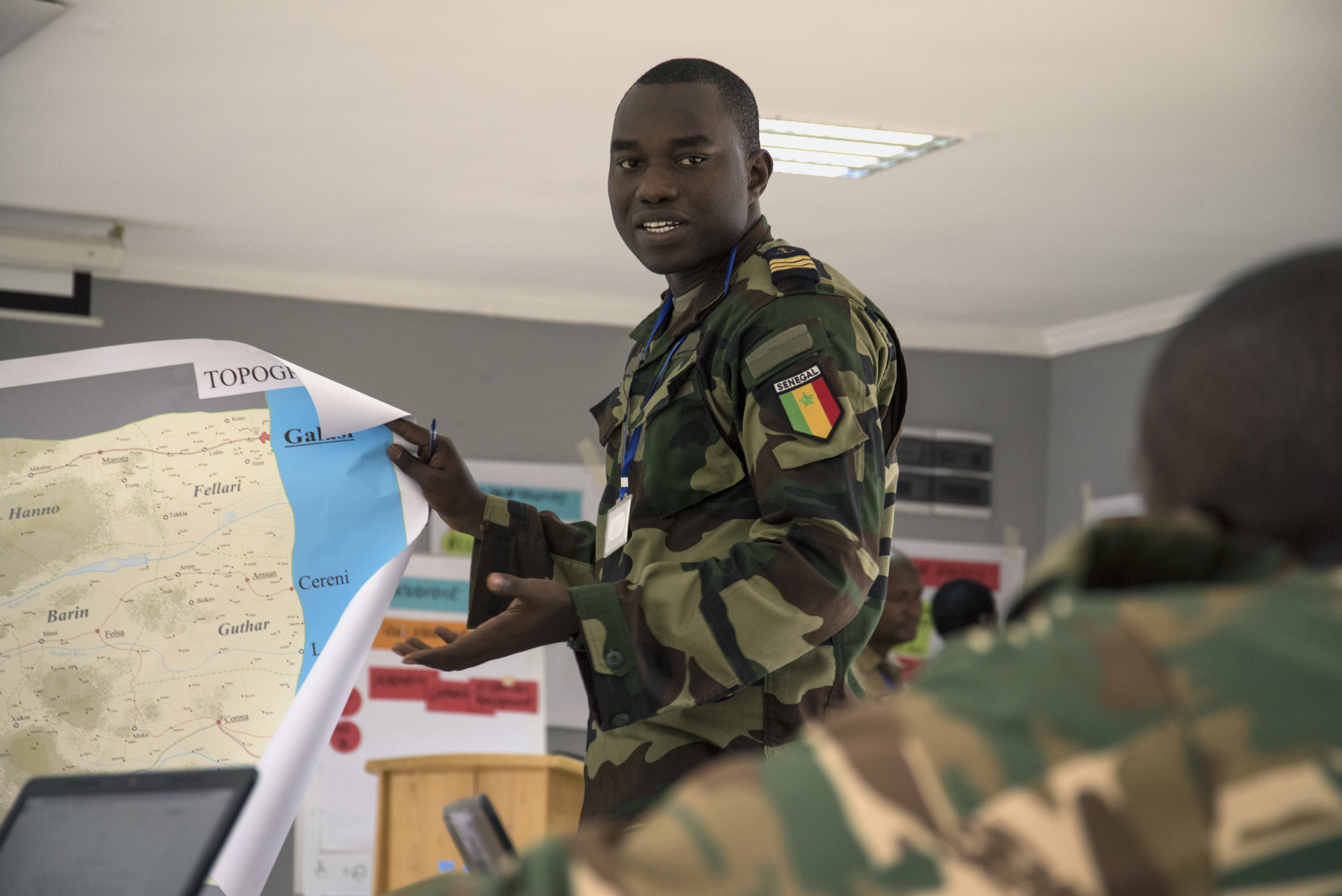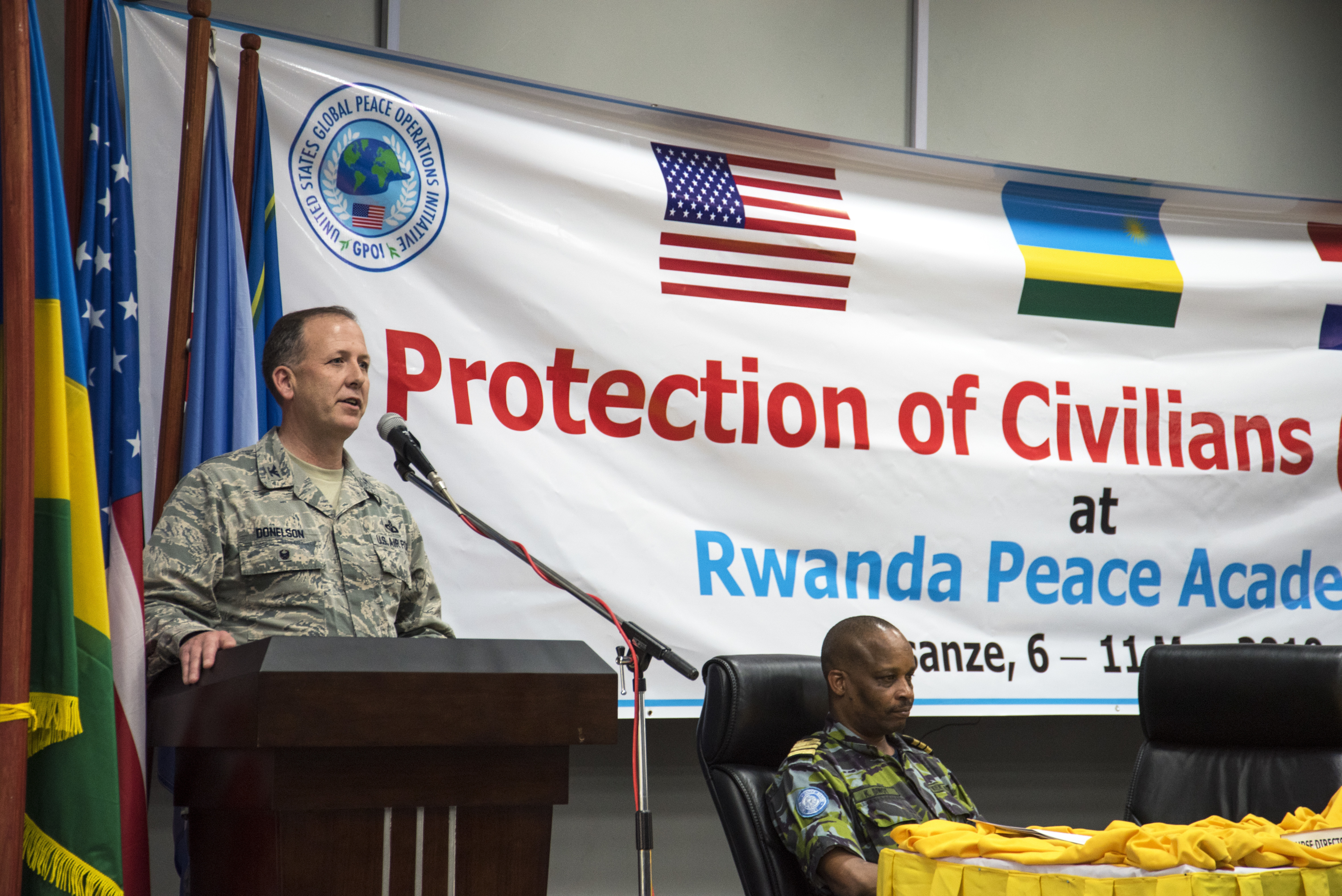 MUSANZE, Rwanda – U.S. Africa Command, through the Department of State's Global Peacekeeping Operations Initiative, in partnership with the Kingdom of the Netherlands, the Republic of Rwanda, and the United Nations Integrated Training Services conducted a comprehensive train-the-trainers course on protection of civilians at the Rwanda Peace Academy in Musanze, Rwanda, May 6-11.
The purpose of the course was to instruct the trainers from African partner troop contributing countries and police contributing countries in order to enhance their capability and strengthen their skill-set in training future peacekeepers. "What we are teaching the participants has been motivated by civilians who have suffered in conflict starting with Rwanda," said Kenyan Lt. Col. Abraham Biwot, UN ITS instructor. "The UN recognized that if civilians aren't protected in times of conflict then it will affect international peace and security."
Twenty-eight participants from 13 African partner nations and the Netherlands, and five instructors from the United Nations Integrated Training Services attended the training. The six-day curriculum, designed by the UN, consisted of conceptual, operational and tactical framework to peace support operations with an emphasis on the protection of civilians.
During the training, the participants learned about the key aspects of protection during a crisis which included planning, conducting a threat analysis and conducting a risk assessment as well as going through a scenario on how to protect civilians.
"[The training] has really sharpened our knowledge and our skills," said Zambian Col. Prosper Mangamu, course participant. "We also had the opportunity to visit the Rwandan Memorial site and it gave us a lot of insight on the need to protect civilians during times of conflict because they are the most vulnerable groups."
This training directly supports USAFRICOM's African Campaign Plan to strengthen partner networks and enhance partner capability to achieve a key campaign objective of enabling "African Partners to Contribute to Regional Security". "We have a partner centric strategy," said U.S. Air Force Col. James L. Donelson, J55 division chief. "That means everything that we do at U.S. Africa Command starts with our partners."
The train-the-trainer course, held twice a year, allows U.S. Africa Command to impart key concepts of soldier professionalization with second and third degree effects to reduce incidents in UN missions in Africa as well as spreading civilian protection tactics. Overall, this important and cost effective program is a force multiplier to enhance partner capability and peacekeeping operation objectives throughout Africa.