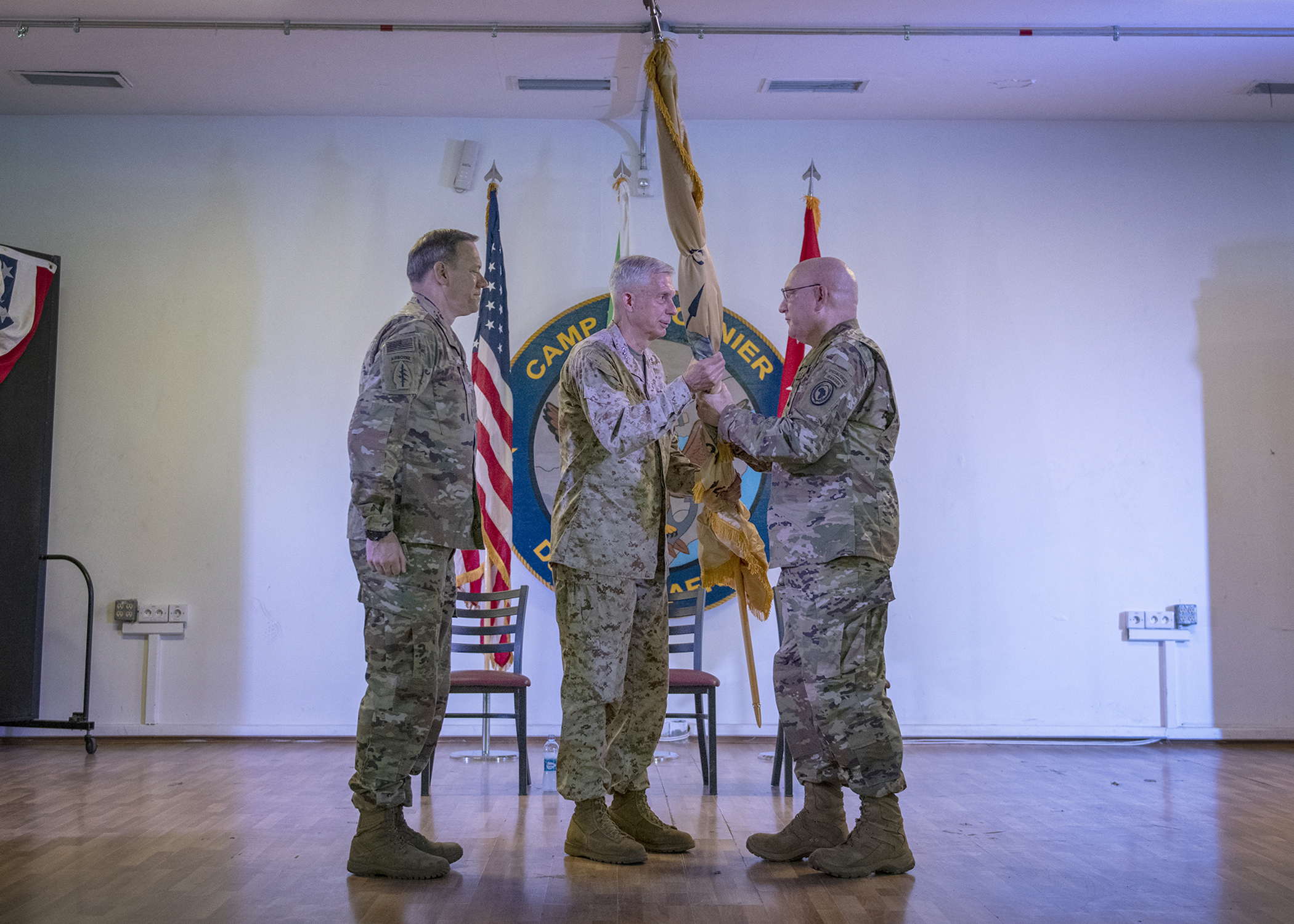 11 photos: CJTF-HOA holds change of command ceremony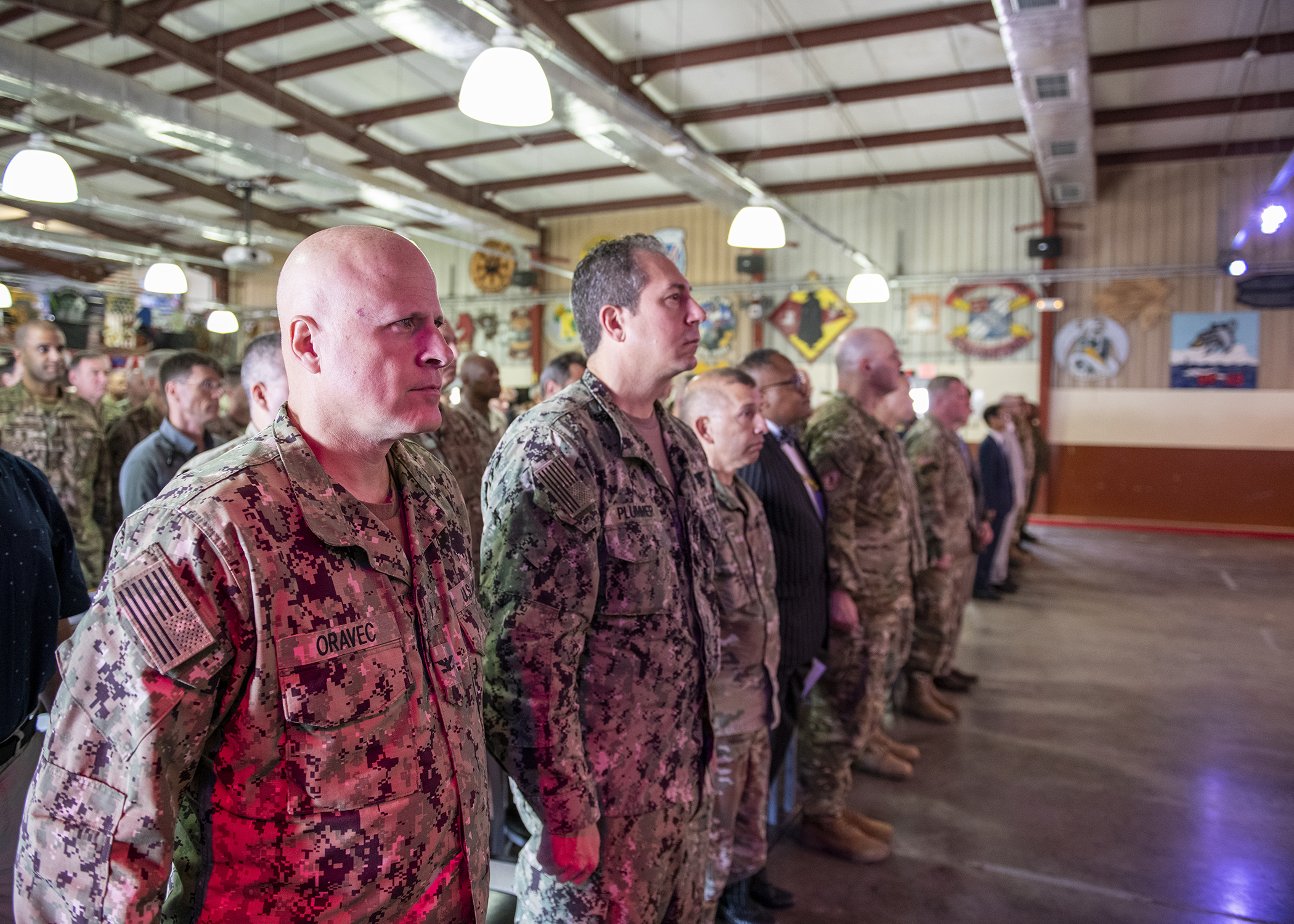 11 photos: CJTF-HOA holds change of command ceremony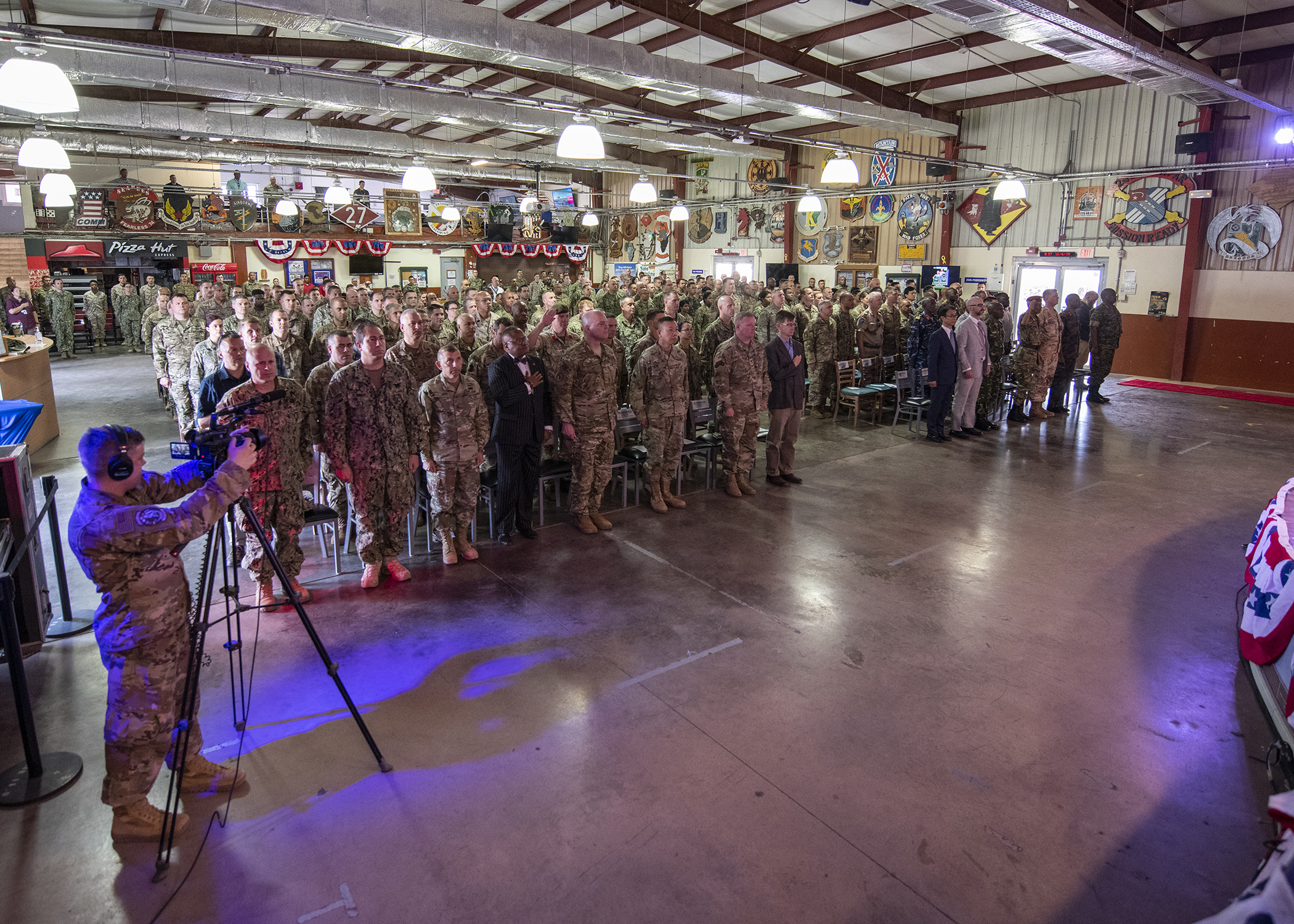 11 photos: CJTF-HOA holds change of command ceremony
11 photos: CJTF-HOA holds change of command ceremony
11 photos: CJTF-HOA holds change of command ceremony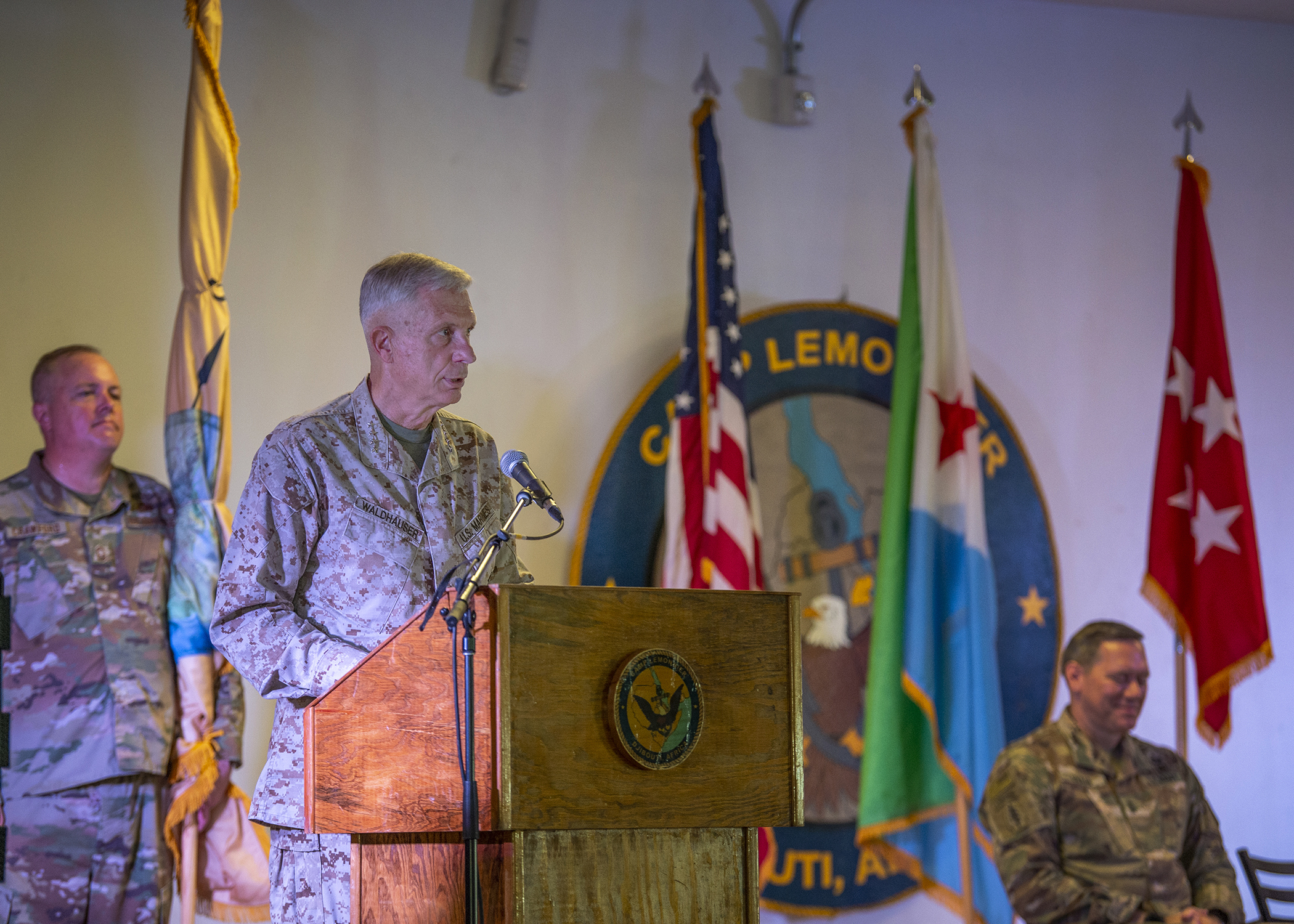 11 photos: CJTF-HOA holds change of command ceremony
11 photos: CJTF-HOA holds change of command ceremony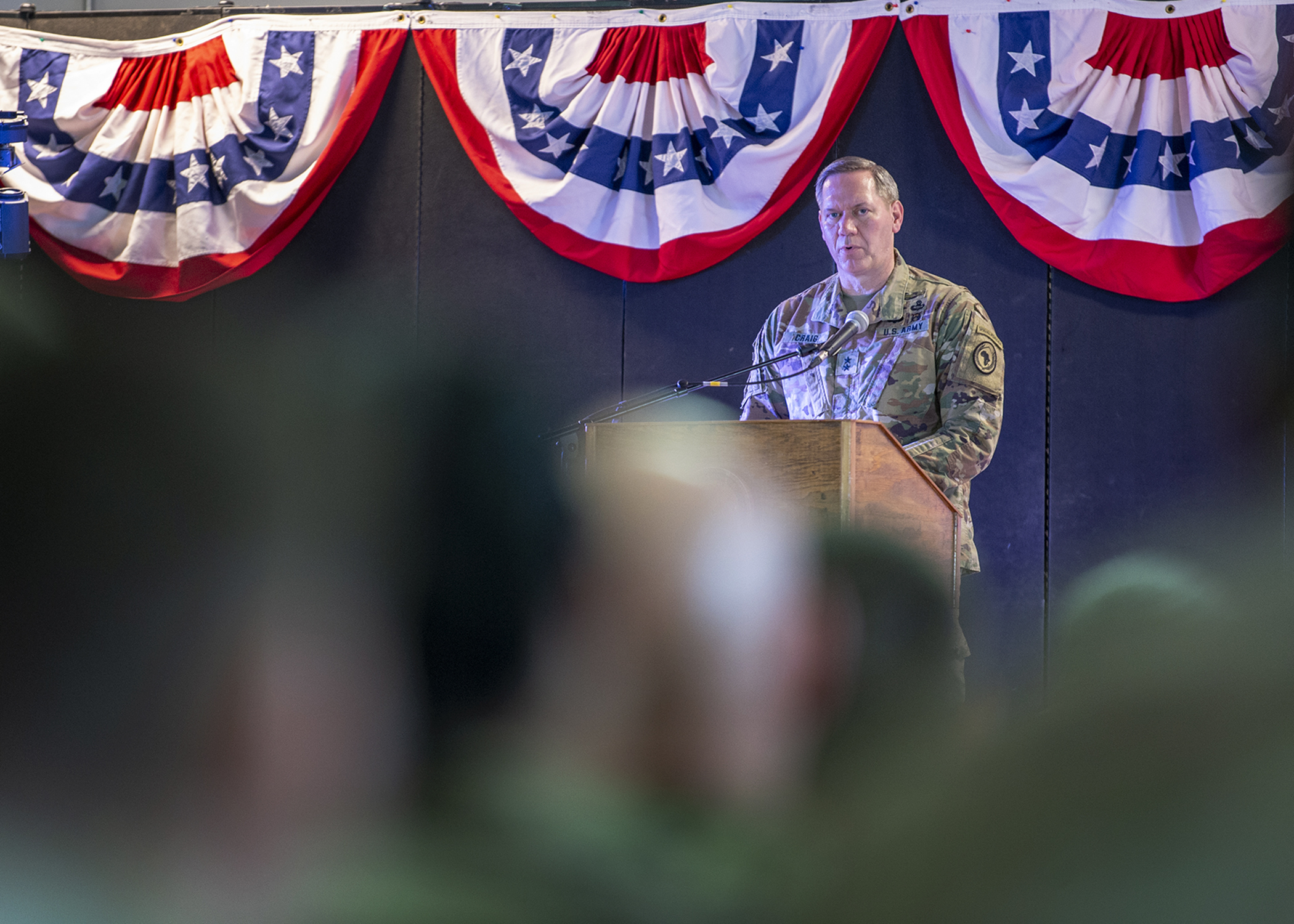 11 photos: CJTF-HOA holds change of command ceremony
11 photos: CJTF-HOA holds change of command ceremony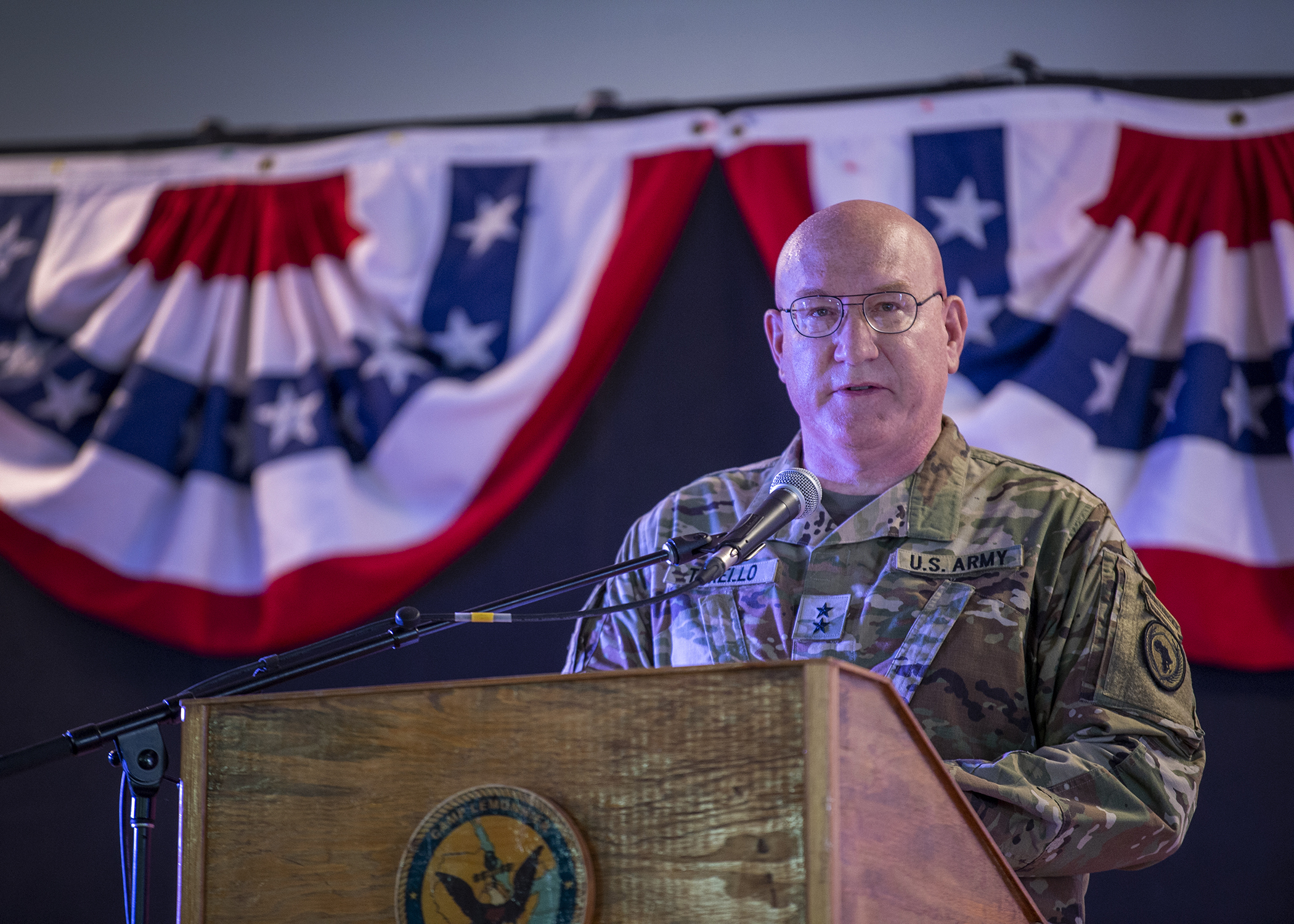 11 photos: CJTF-HOA holds change of command ceremony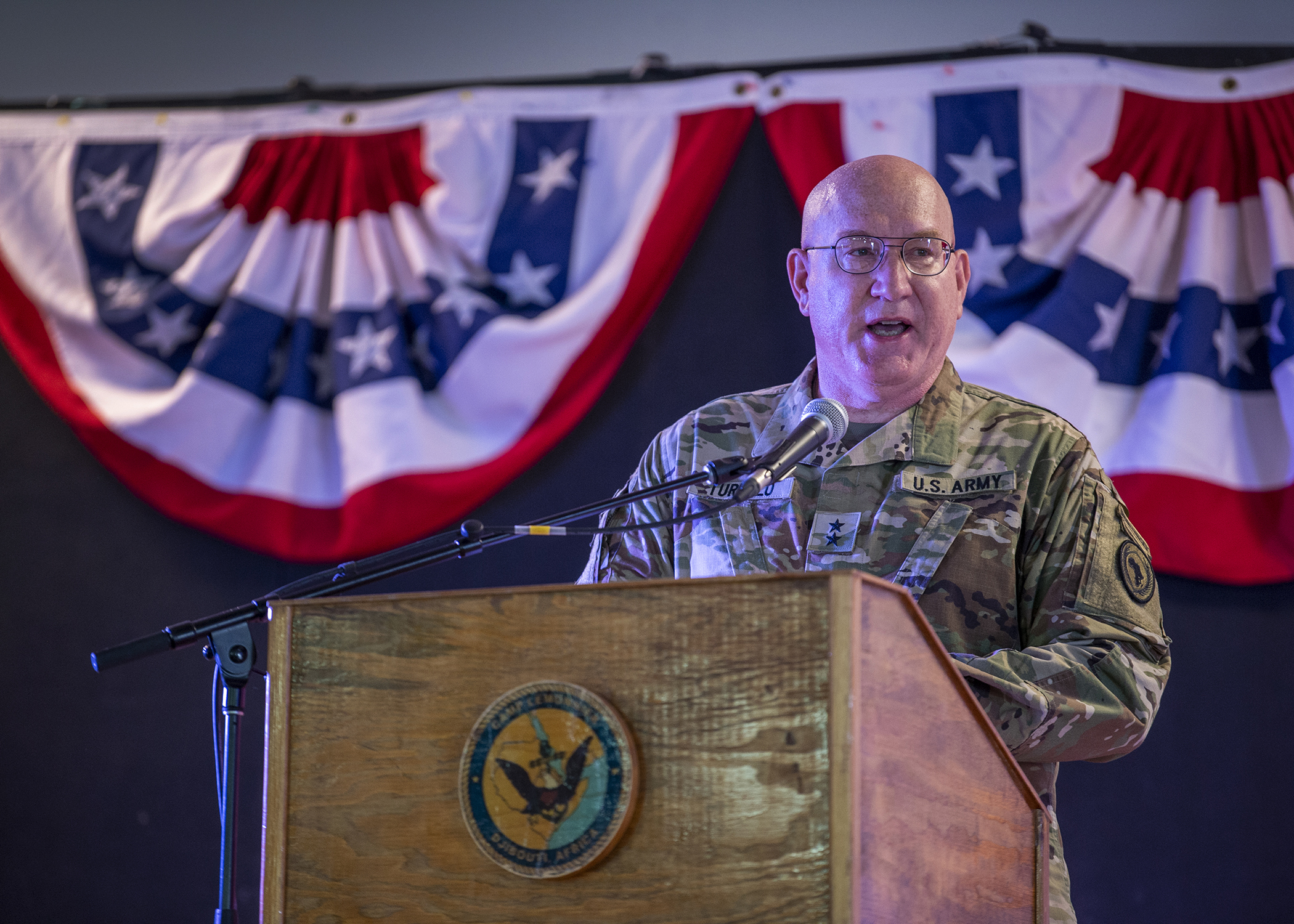 11 photos: CJTF-HOA holds change of command ceremony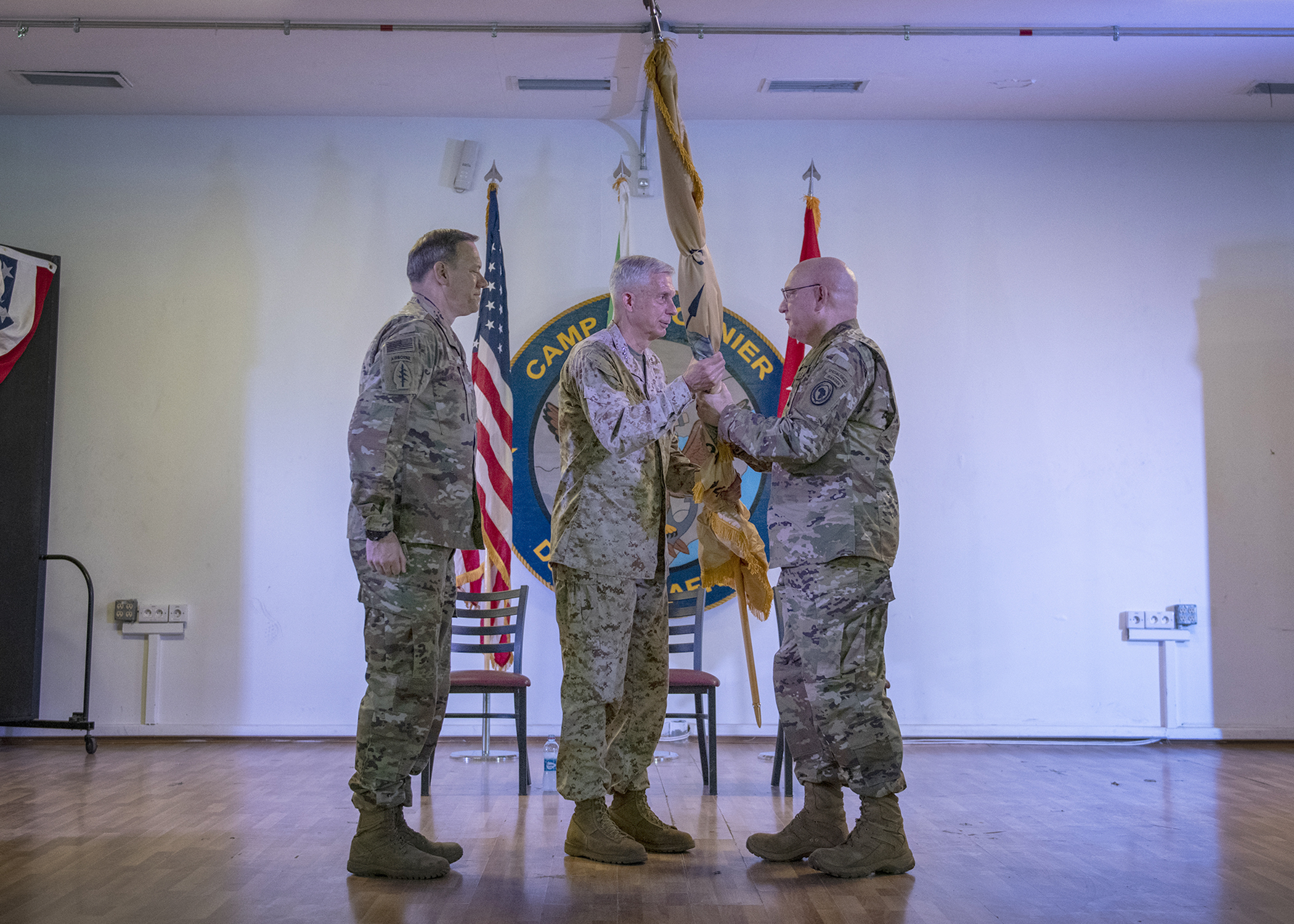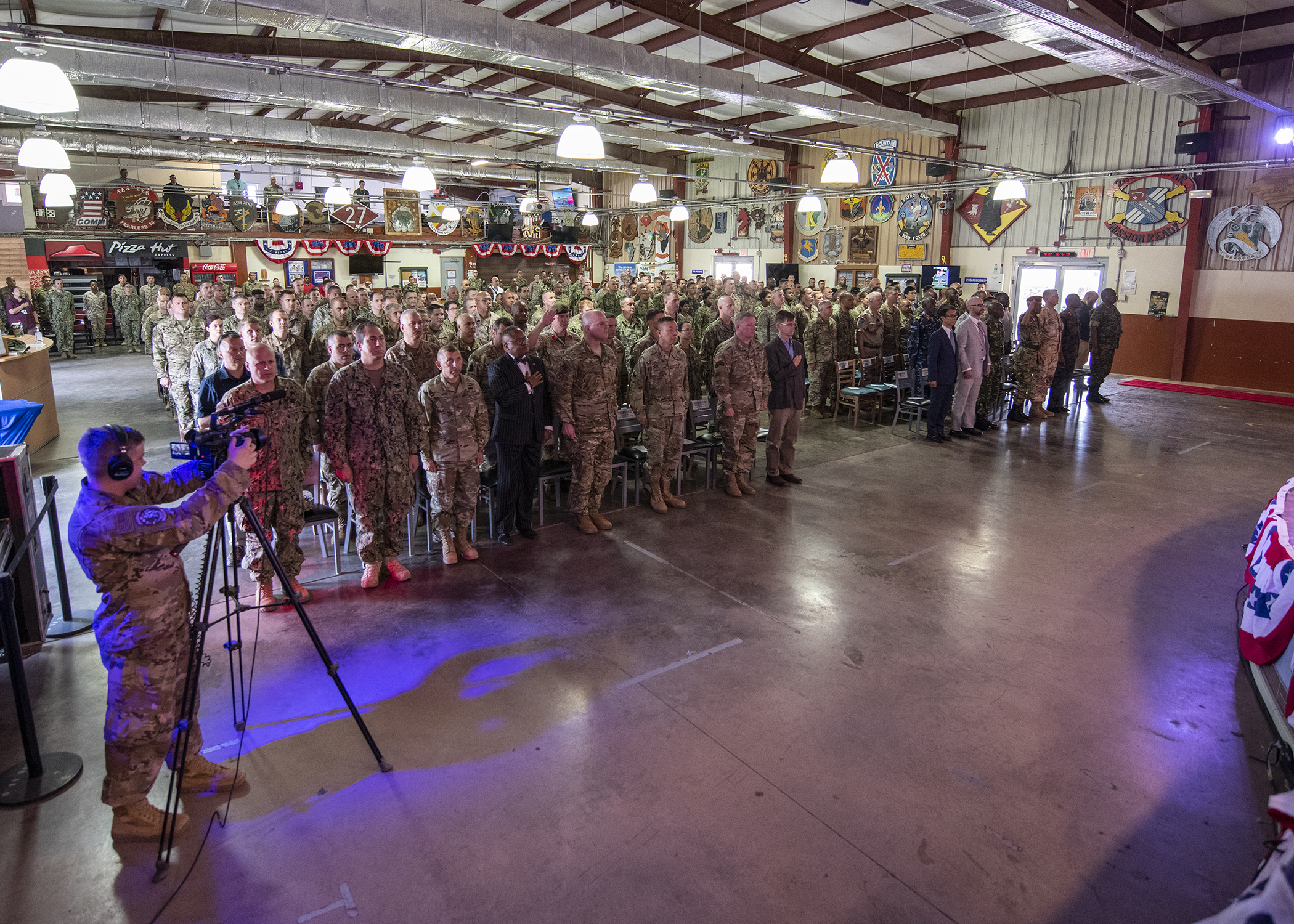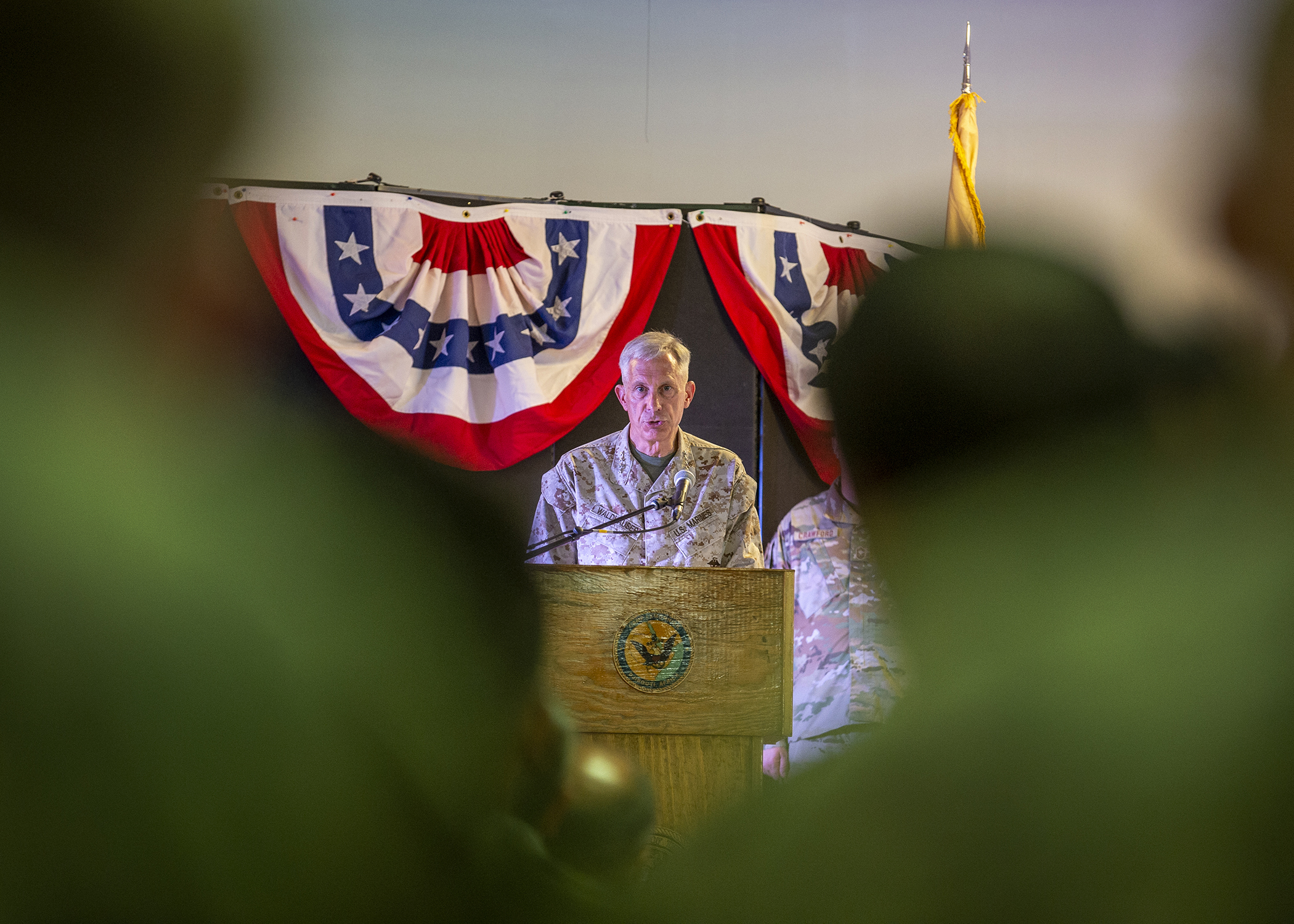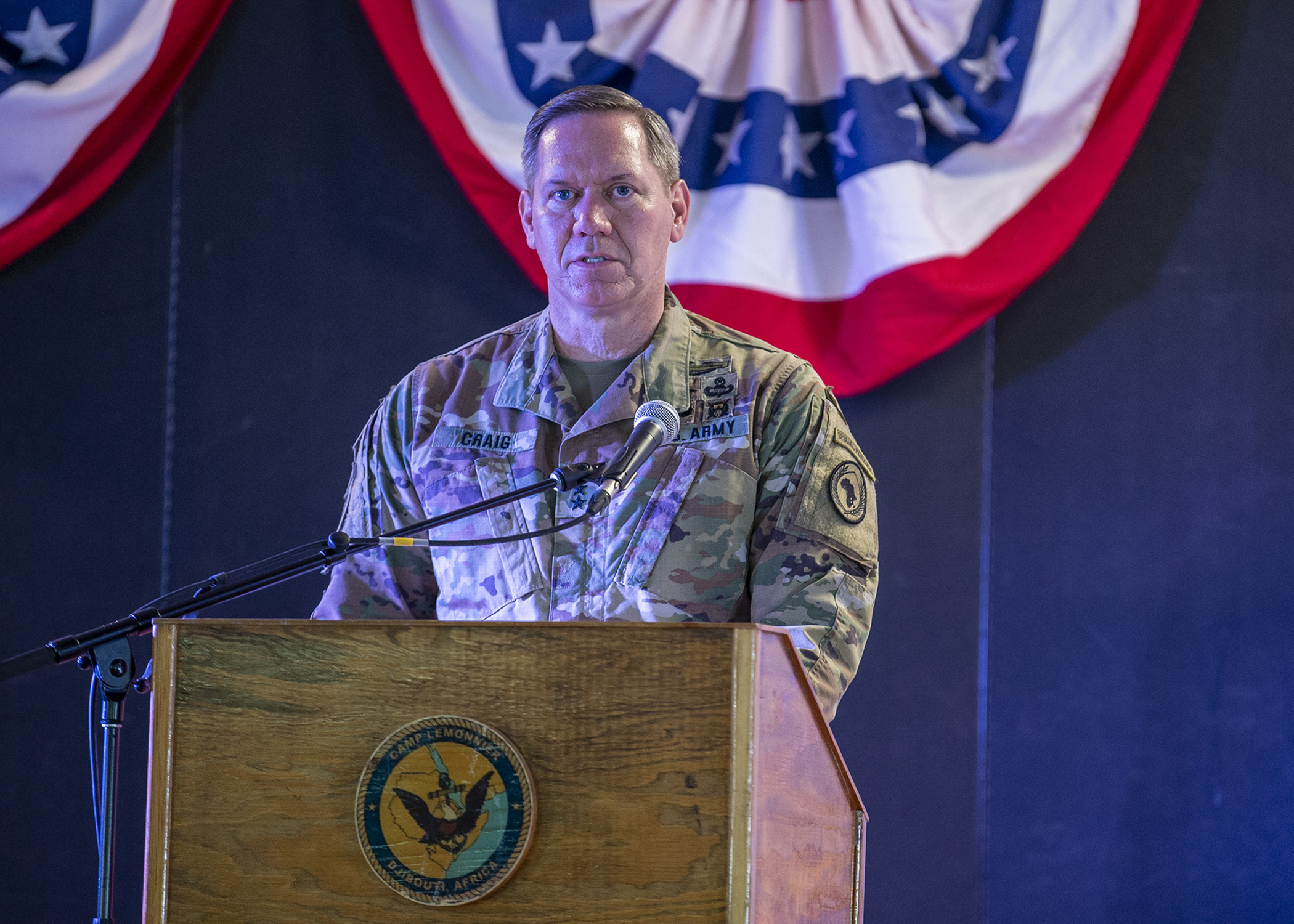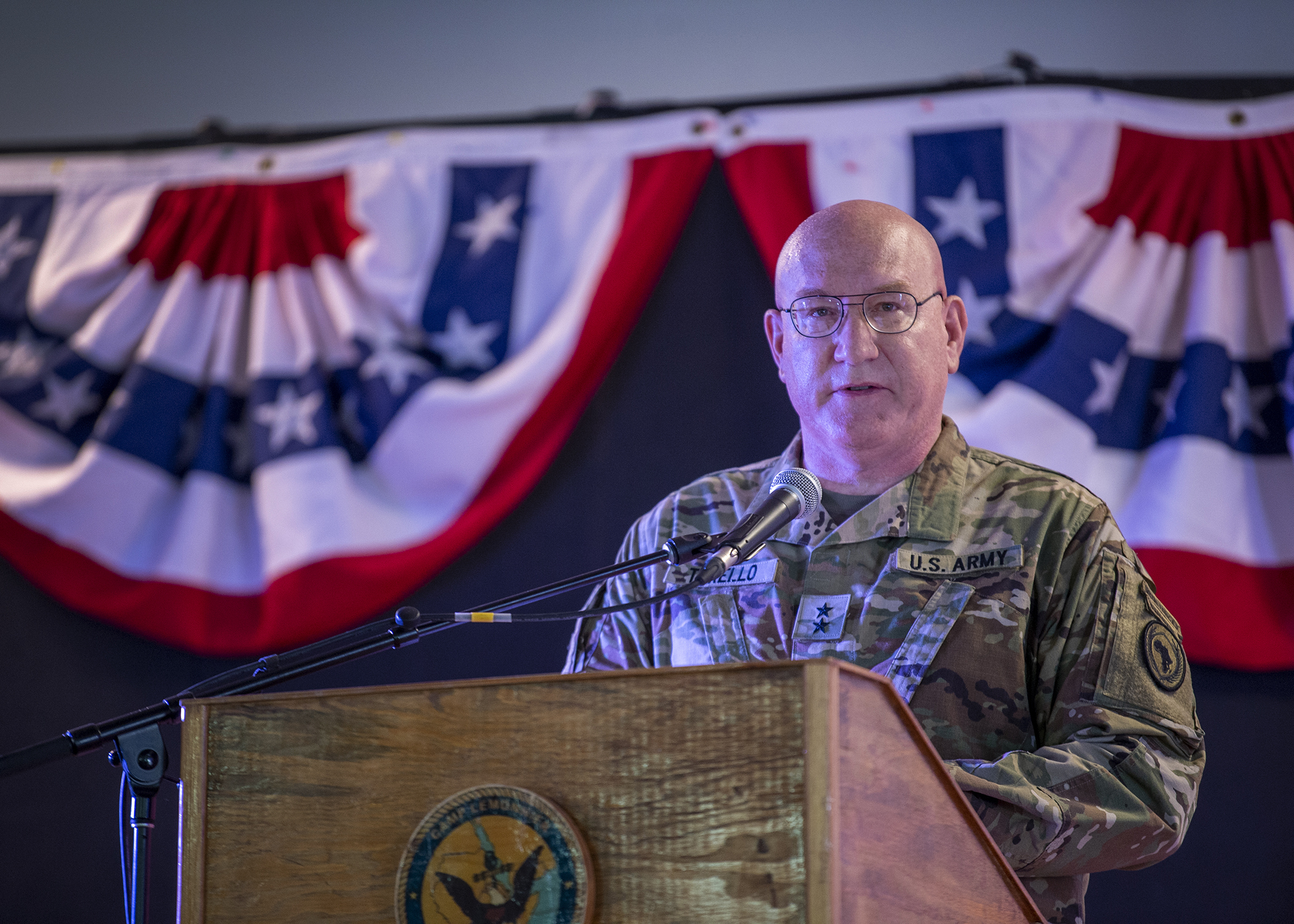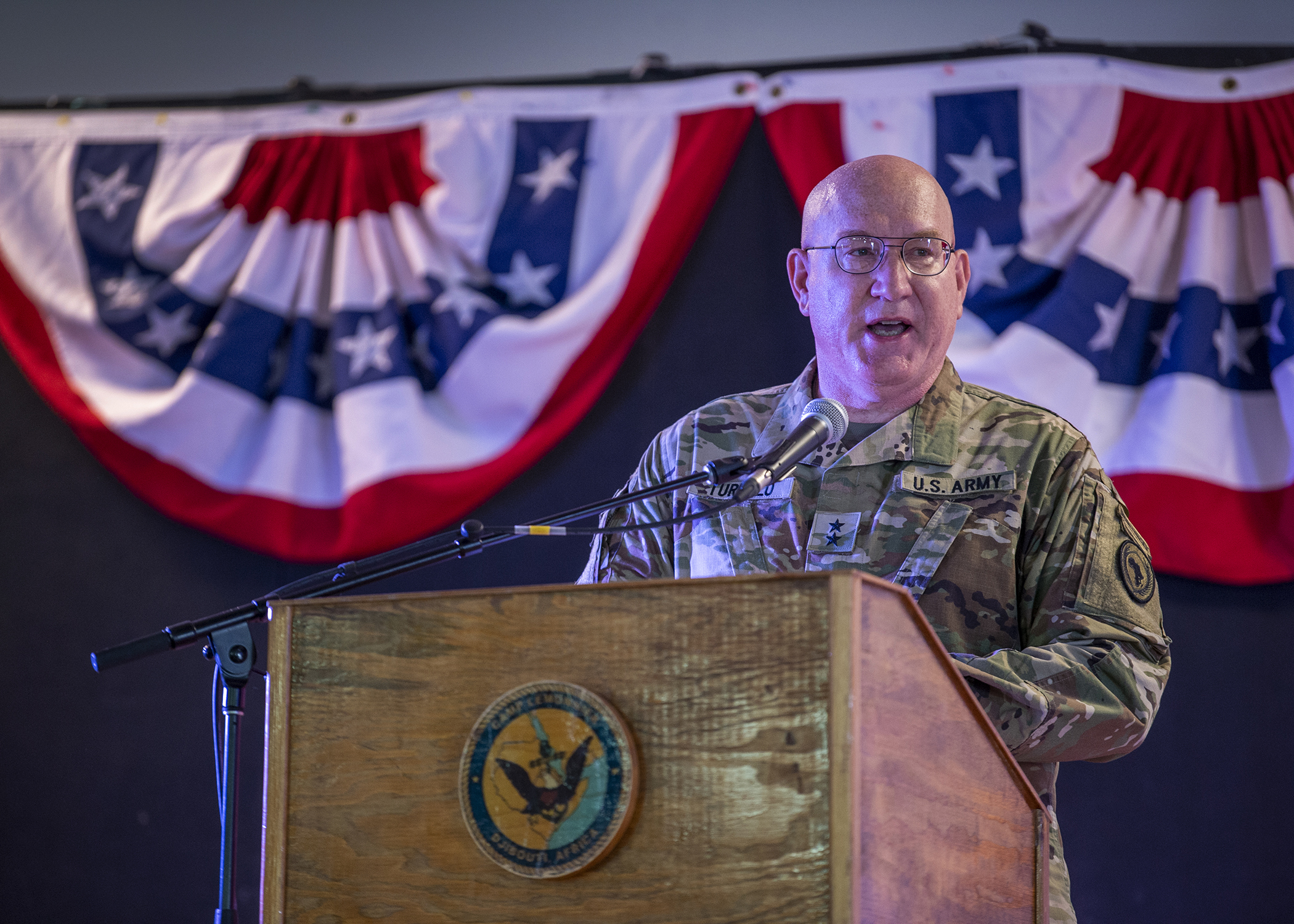 Service members assigned to Combined Joint Task Force-Horn of Africa welcomed their new commander during a ceremony, June 12.
U.S. Army Maj. Gen. James D. Craig, outgoing commander of CJTF-HOA, transferred responsibility to U.S. Army Maj. Gen. Michael D. Turello. U.S. Marine Corps Gen. Thomas Waldhauser, commander of U.S. Africa Command, presided over the ceremony.
Waldhauser thanked Craig for his steady leadership and recognized Craig's accomplishments in leading his staff in the development of support plans and East Africa strategy, hosting the East Africa Security Forum, response to Cyclone Idai in Mozambique, and the forward training and posturing of the East Africa Response Force in response to a security threat to the U.S. Embassy in Kinshasa, Democratic Republic of the Congo.
"It is a pleasure for me to be part of this change of command ceremony," said Waldhauser. "Over the past 12 months, Maj. Gen. Craig led this command's operations, exercises and engagements as part of a mission to maintain access and influence, enhance partner military capabilities and protect U.S. interests. I applaud his team for their outreach and numerous engagements over the past year to strengthen our partnerships and alliances across East Africa."
Waldhauser took a moment to reflect upon the future of CJTF-HOA and its importance in East Africa.
"Since 2003, when CJTF-HOA first came into existence, the security environment in East Africa has continually evolved, and this command has experienced multiple, incremental changes to its mission and focus of effort," said Waldhauser. "CJTF-HOA successfully advised and assisted our partners while building, training and equipping units. These actions expanded partnerships while contributing to the security and development of East Africa."
Waldhauser stated that he recognized how fortunate CJTF-HOA is to have Turello as their new commander.
"Maj. Gen. Turello has the experience and qualities to successfully lead this command," said Waldhauser. "I know he will continue to foster our important partnerships throughout East Africa, build on the accomplishments of CJTF-HOA and facilitate the transition to a standing Joint Task Force. Most importantly, I am confident in Mike's genuine leadership and his ability to take care of our service members and civilians to ensure they are successful."
Before the official change over, Craig thanked the many visitors and service members for attending the ceremony during his final address as CJTF-HOA's commanding general.
"It is encouraging to know that here today we have representation from AFRICOM's headquarters and component forces, our coalition, partner and regional security forces as well as various governmental and non-governmental entities and agencies," said Craig. "I believe that this demonstrates a clear understanding that our mission is a combined effort; in which all entities represented here today are essential as we look toward the goal of a secure, stable and prosperous Africa."
Craig expressed his appreciation to his leadership team, units and staff for several accomplishments under his command. He specifically recognized the 25 casualty evacuation missions, EARF, partner engagements, English language discussion groups, rapid response capability training and the completion of the Women's Medical Clinic in Ali Oune, Djibouti.
"I have constantly been amazed over the past year at your many talents, your dedication, and ability to come together as an incredibly strong and capable team, all against the backdrop of a very complex mission set in an ever changing, dynamic environment," said Craig. "Every day brings its challenges and I have witnessed firsthand your ability to rise to each one that is thrown your way. You've all provided me with great support, what I ask is that you provide that to Maj. Gen. Turello as well."
With the passing of the task force flag, the change of command was complete. Turello thanked the many visitors during his remarks and shared his sentiments on the future ahead.
"I look forward to many future engagements and thoughtful conversations with all of you," said Turello. "I am humbled and honored to have the opportunity to serve once again with AFRICOM, and with the men and women of this distinguished organization."
Turello will now be responsible for overseeing CJTF-HOA's efforts in continuing to develop enduring partnerships, helping to build the defense capabilities of African partners and regional organizations, and the ongoing efforts to deter and defeat threats operating in Africa. Turello recognized Craig's dedication in working towards those efforts.
"Maj. Gen. Craig, I congratulate you on another job well done," said Turello. "We've known each other a long time, and I am always impressed by your dedication to the mission and to your service members wherever you serve. Once again, you have demonstrated exceptional leadership that is reflected in the success of your command here in the Horn of Africa. I would serve with you in any battle, at any time and in any place. You are a great credit to our nation."
Turello's closing words recognized the efforts of CJTF-HOA's service members.
"I've been in a few deployed headquarters in my time, and I can see the bedrock professional pride you take in accepting the many challenges and doing a job well," said Turello. "I sincerely look forward to serving with all of you as we continue to build on the efforts and service of those who have gone before us."