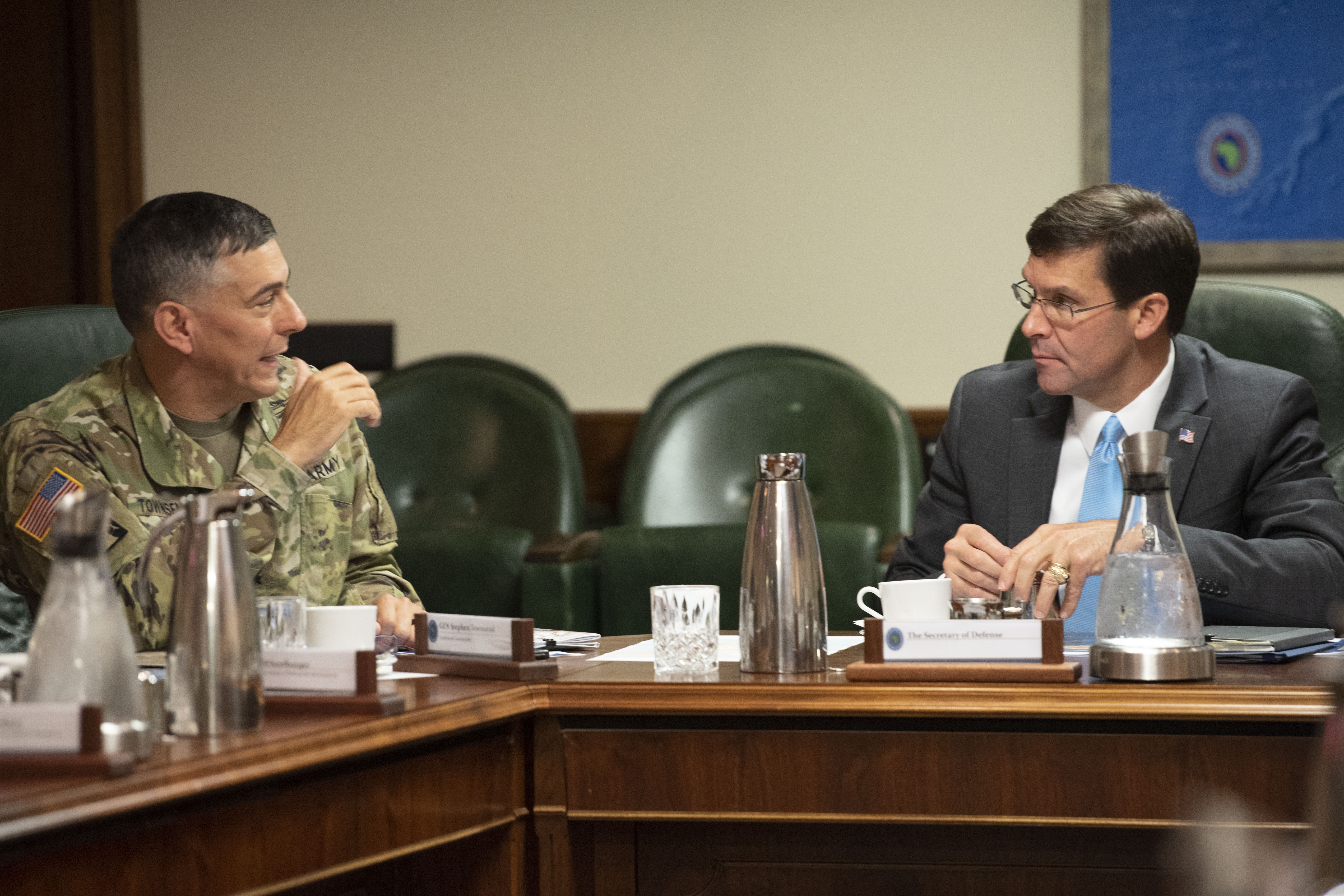 5 photos: Secretary of Defense Meets with AFRICOM Leadership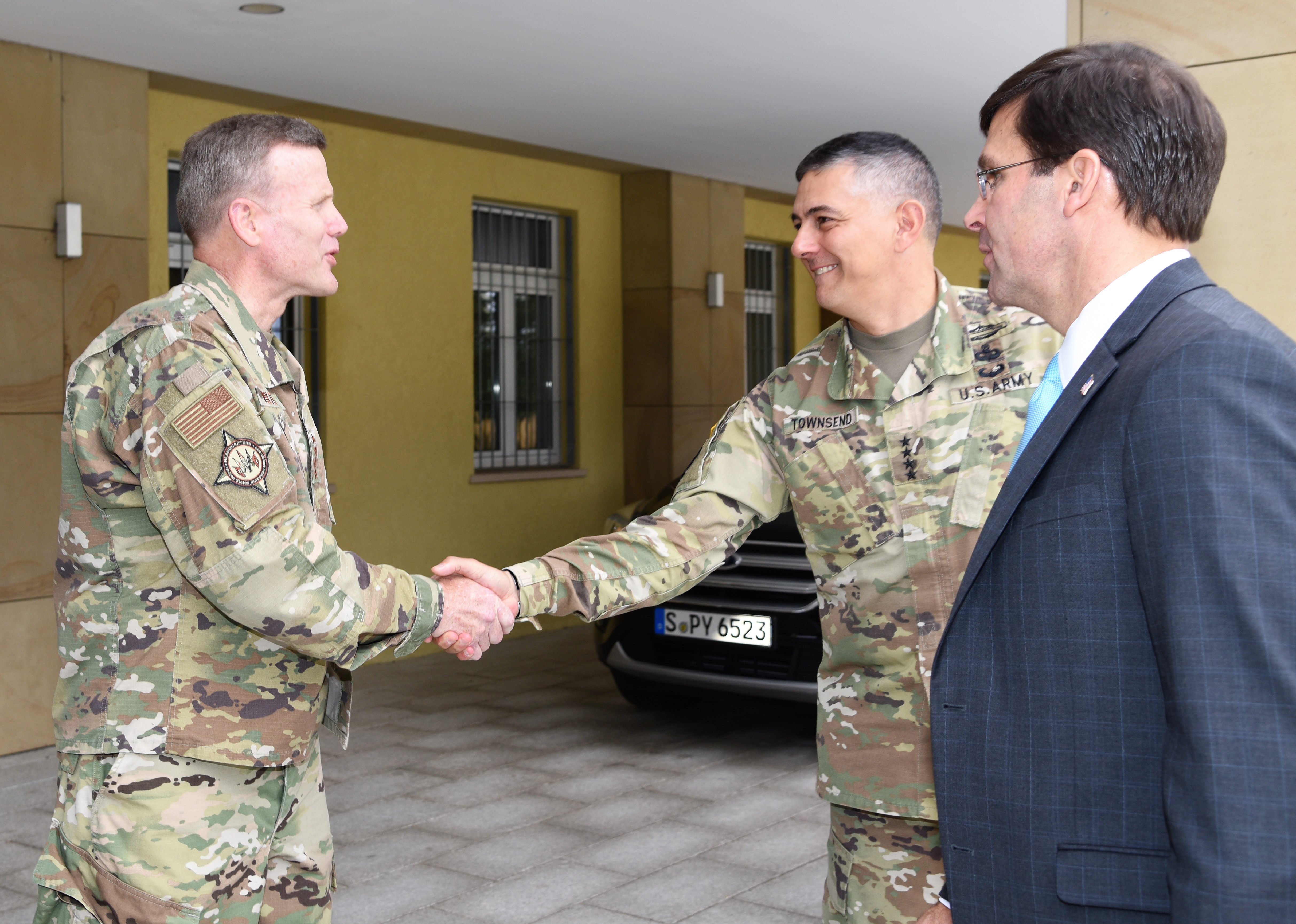 5 photos: Secretary of Defense Meets with AFRICOM Leadership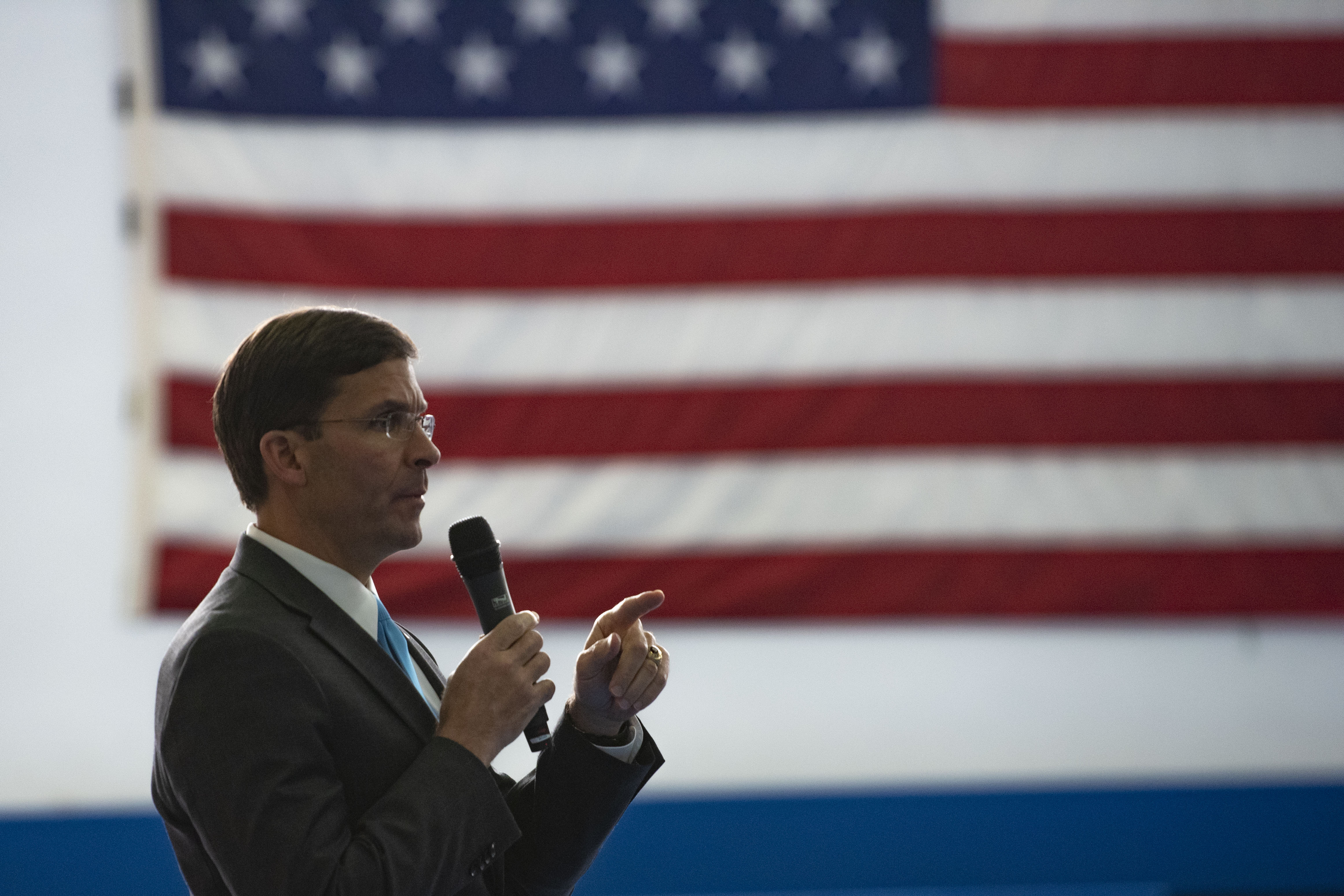 5 photos: Secretary of Defense Meets with AFRICOM Leadership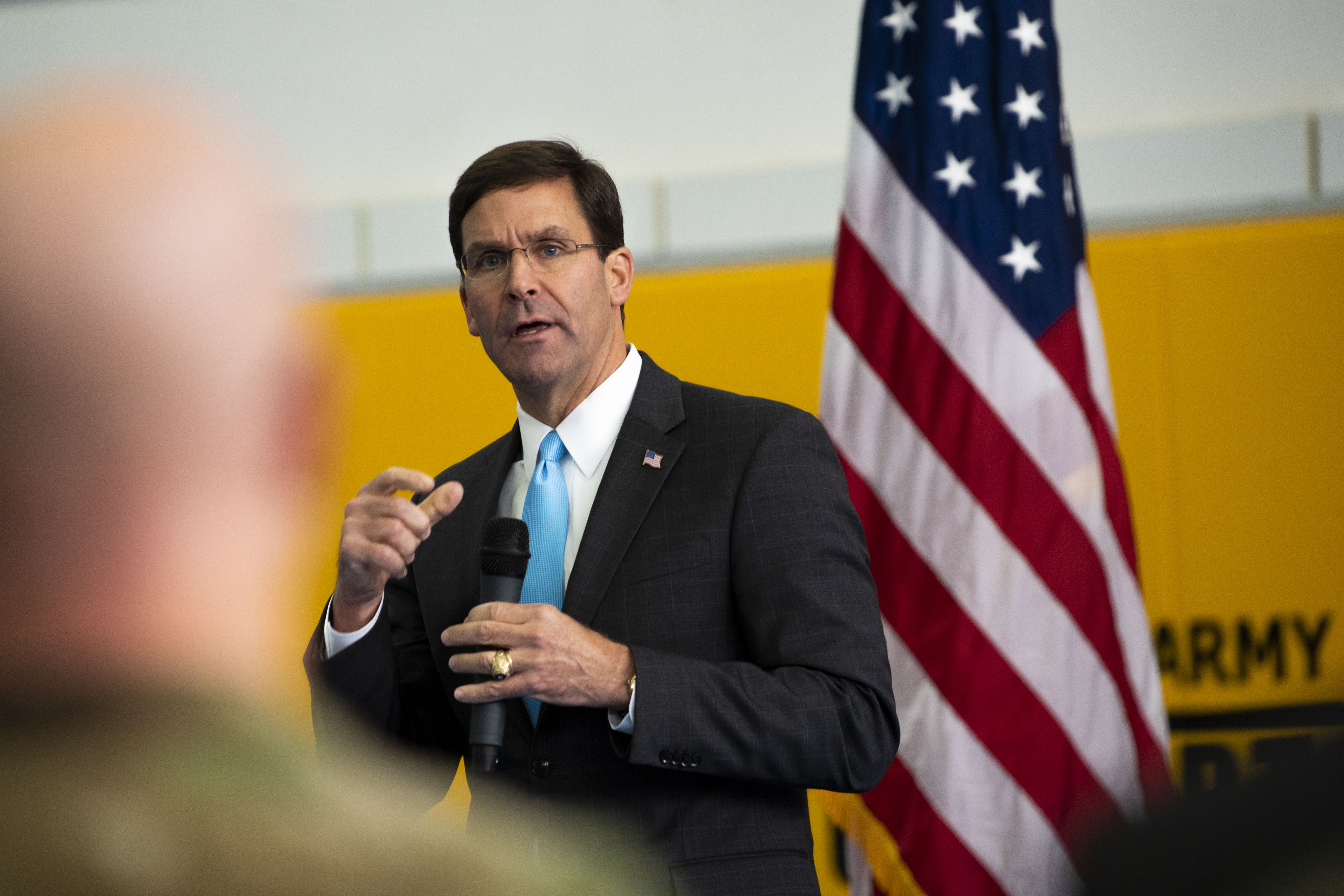 5 photos: Secretary of Defense Meets with AFRICOM Leadership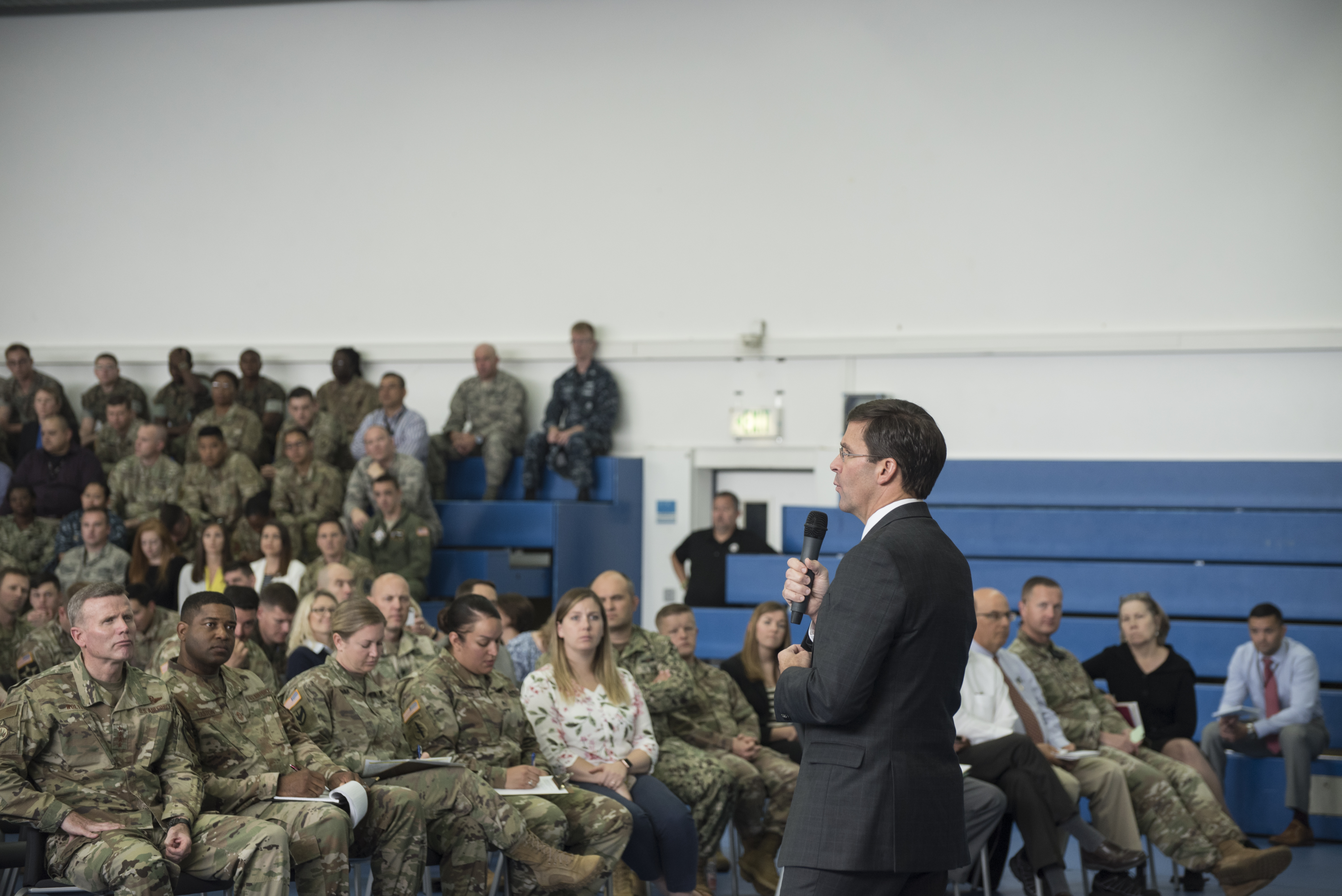 5 photos: Secretary of Defense Meets with AFRICOM Leadership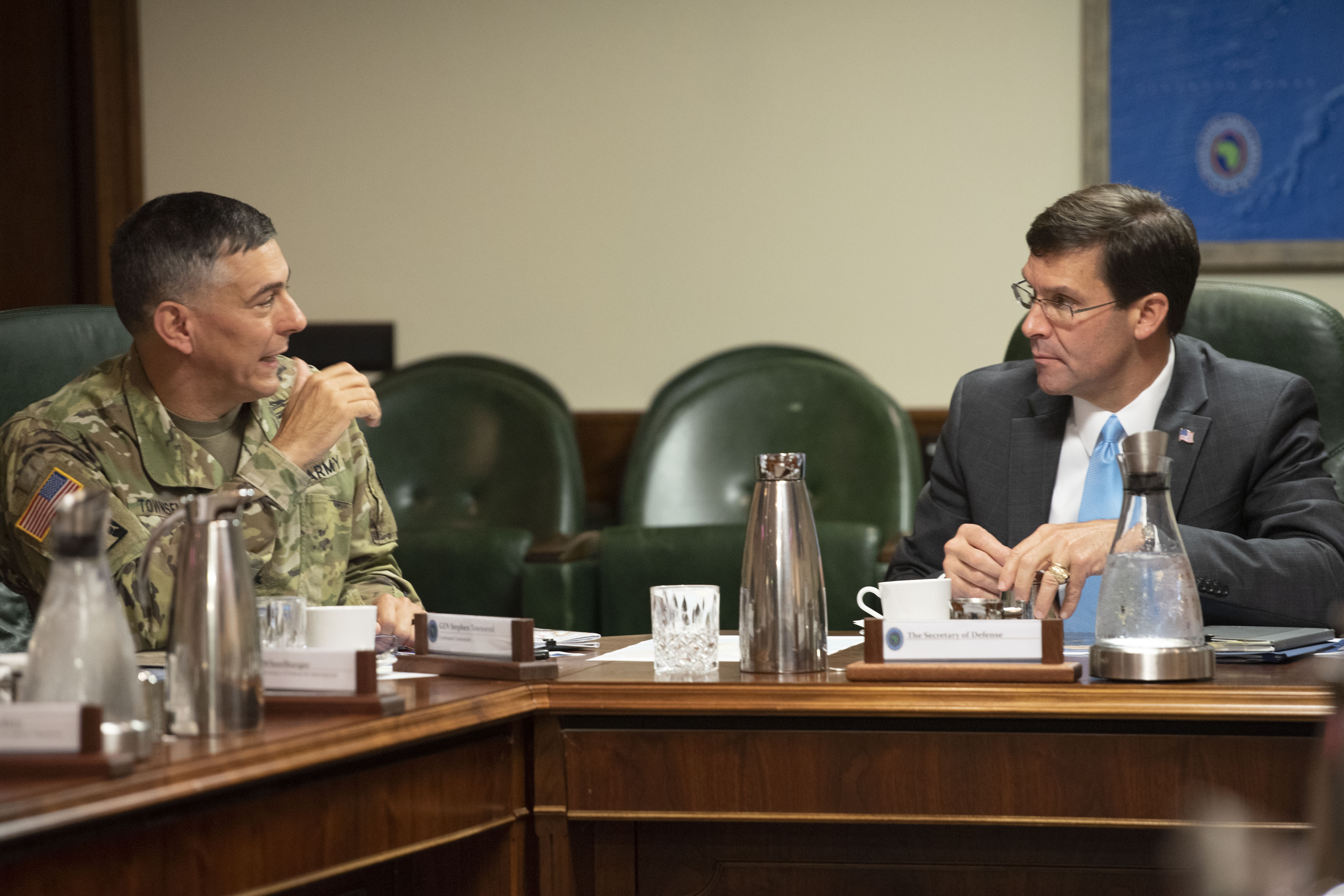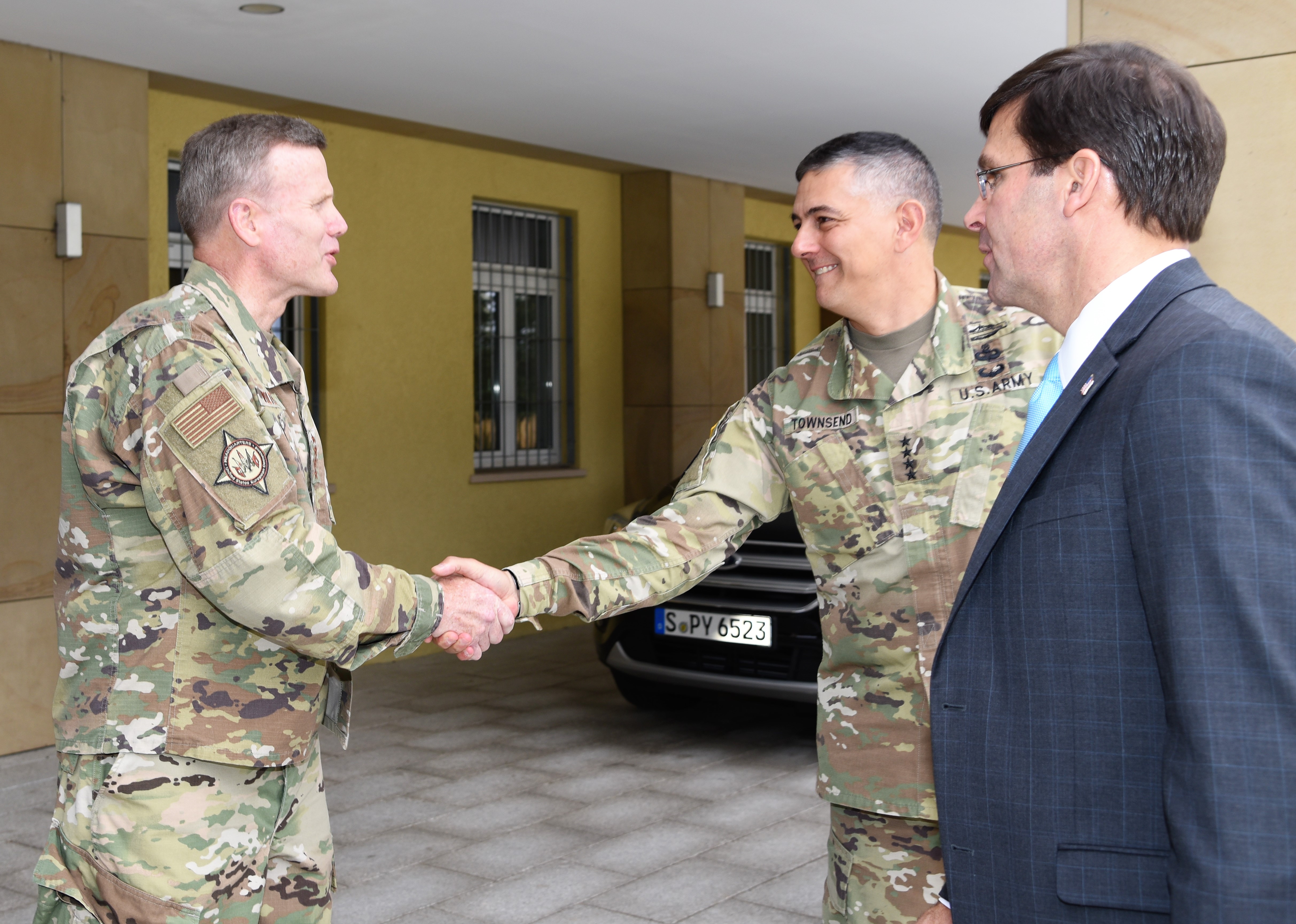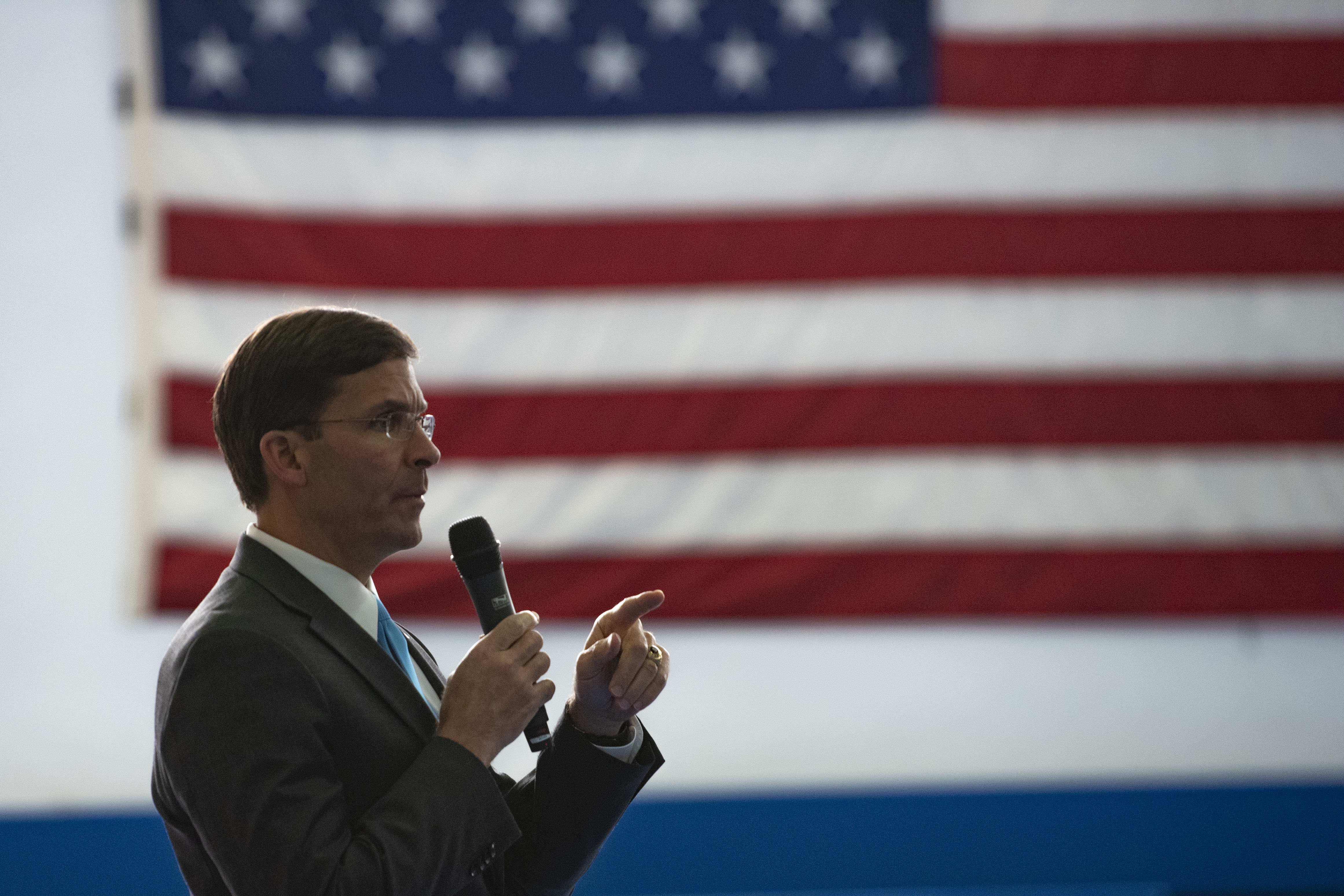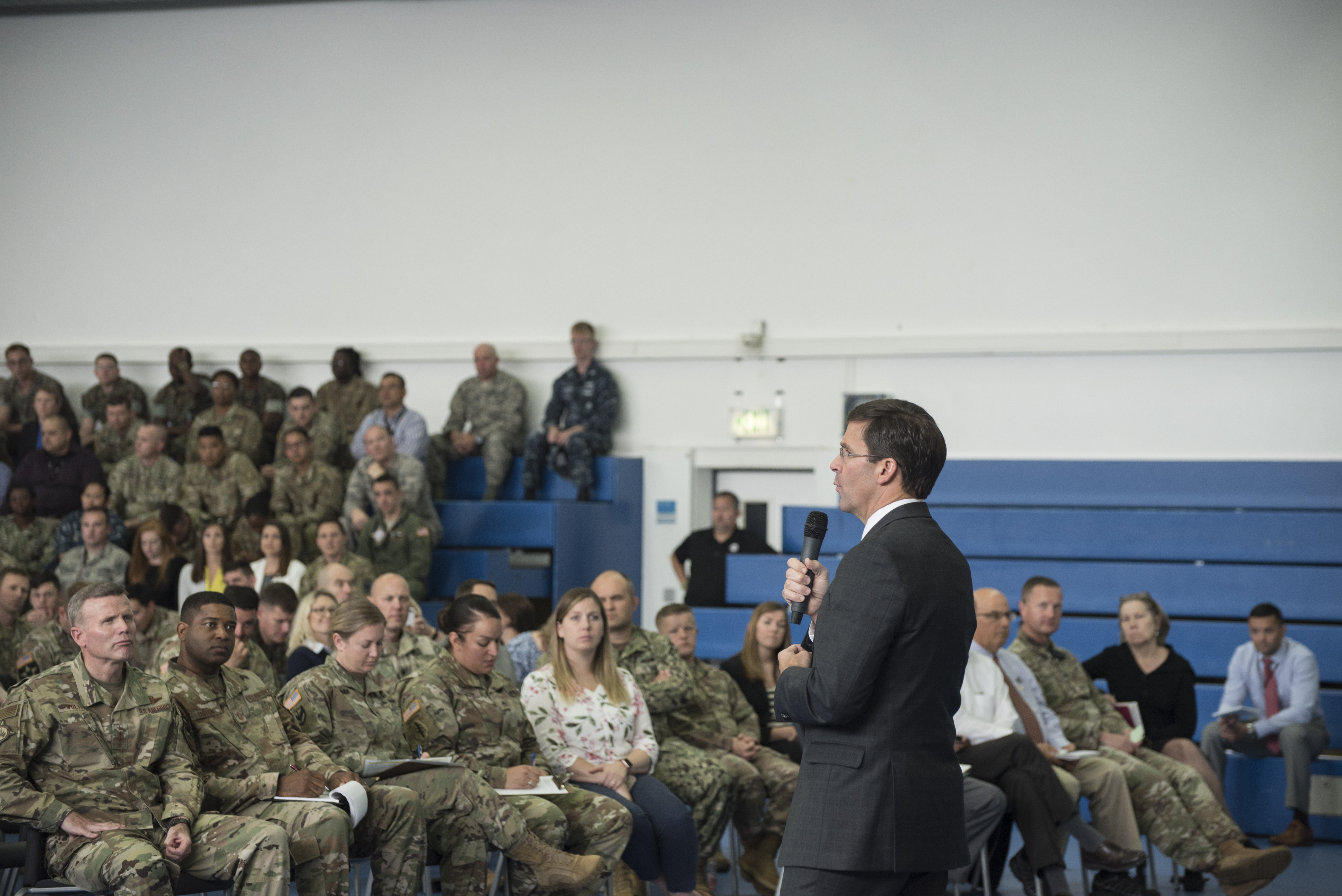 Stuttgart, Germany – U.S. Secretary of Defense Dr. Mark T. Esper visited U.S. Africa Command Sep. 5, 2019, in Stuttgart, Germany to meet with command leadership and better understand the command's efforts and operations in Africa.
During the visit, Esper met with U.S. Army Gen. Stephen Townsend, commander, U.S. Africa Command, AFRICOM component and subordinate commanders, and other key leaders.
"[I] took part in a roundtable discussion with U.S. Africa Command leadership on National Defense Strategy implementation in Africa," Esper said. "The African theater is integral to achieving our national security objectives."
The role of AFRICOM in addressing Chinese and Russian influence in Africa and counterterrorism efforts on the continent was discussed during the meetings, he said.
Esper also addressed AFRICOM and U.S. European Command personnel during a town hall meeting held at Patch Barracks in Stuttgart.
"I am proud of our service members for their unwavering dedication," he said. "Without them, our country could not be the force for good in the world it is today."
This was his first visit to the command since becoming Secretary of Defense.