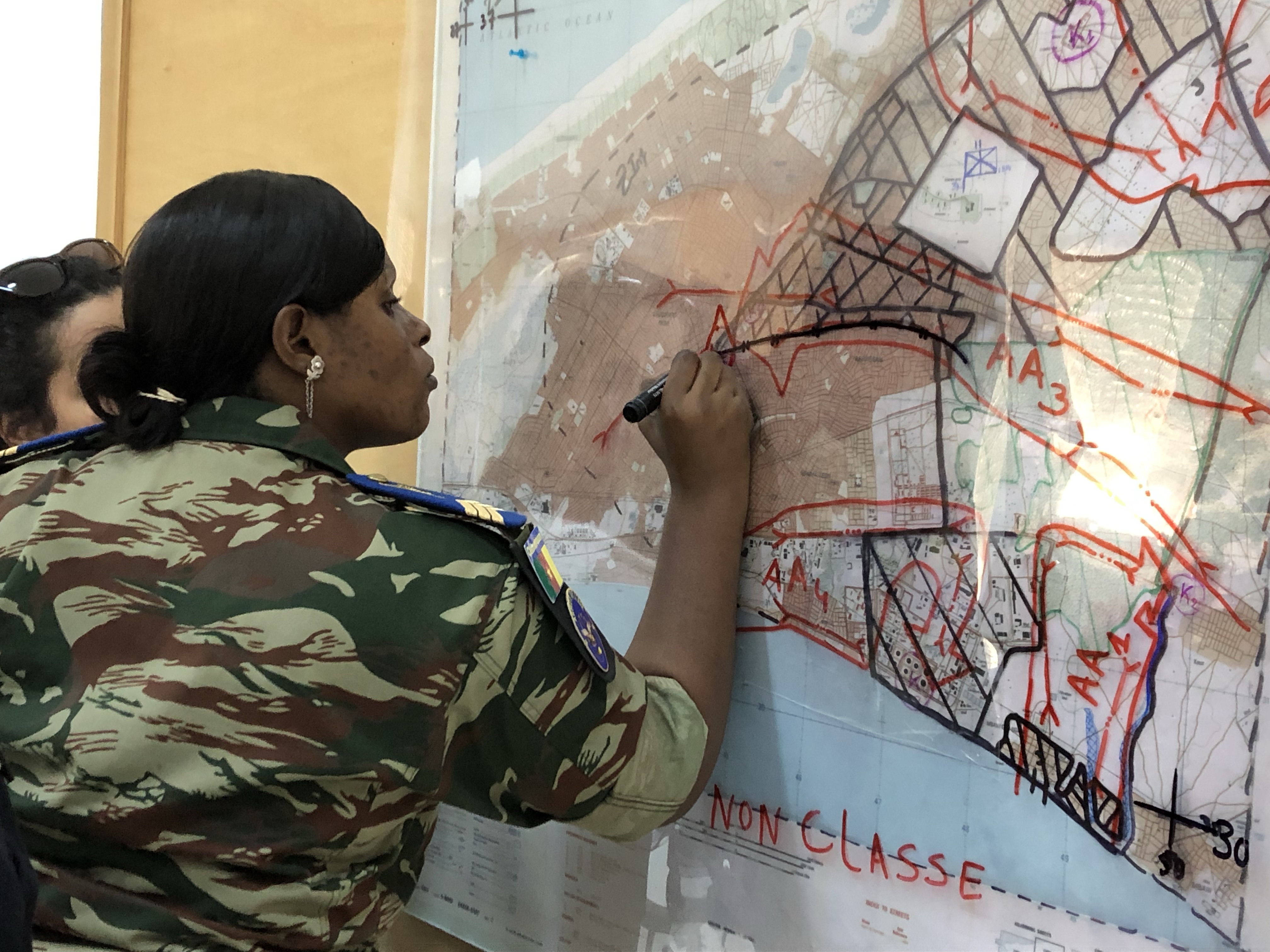 2 photos: Regional All-Female Basic Intelligence Course builds security cooperation among African nations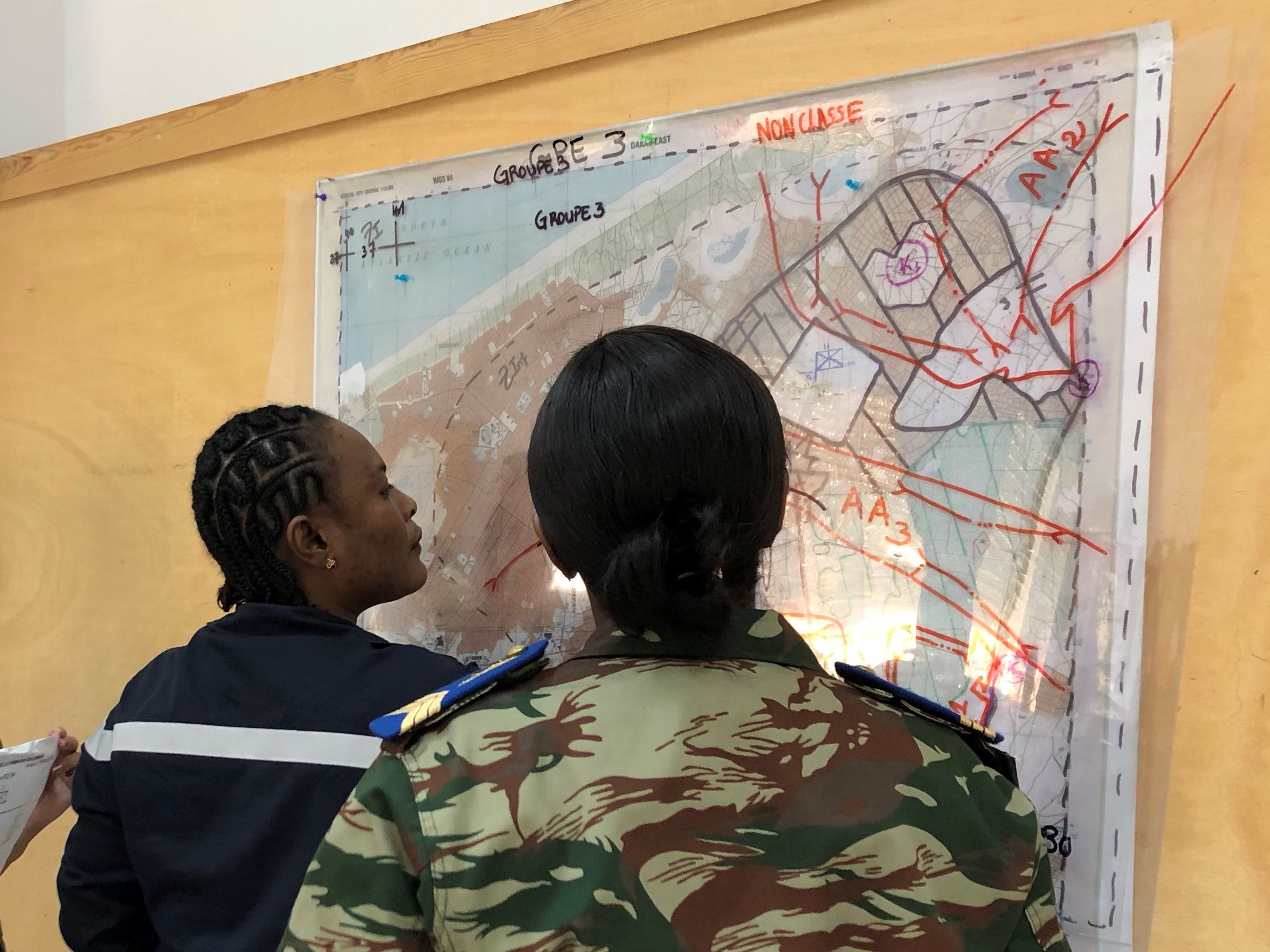 2 photos: Regional All-Female Basic Intelligence Course builds security cooperation among African nations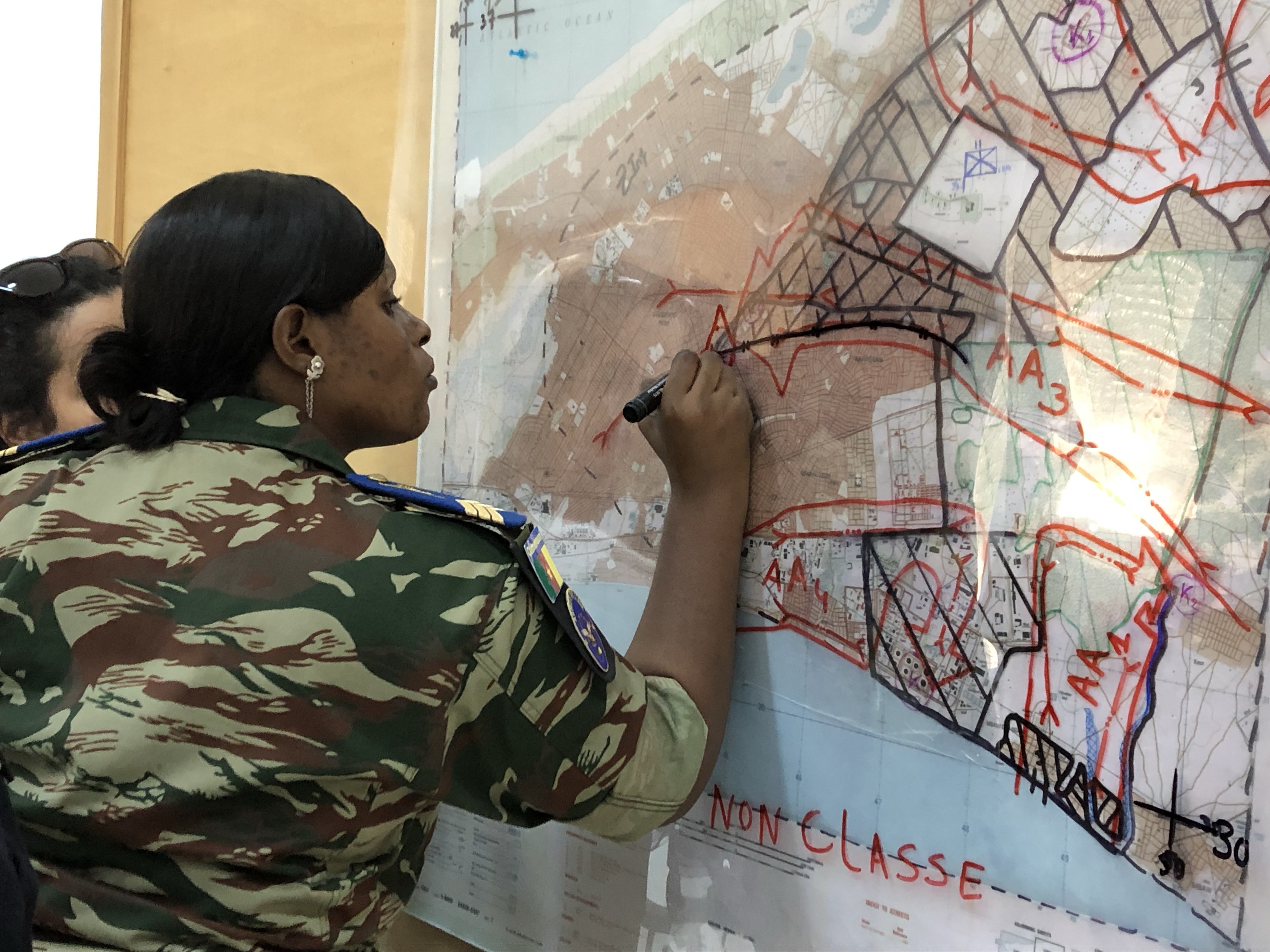 U.S. Africa Command and the Government of Tunisia co-hosted a month-long course recently in Tunis, Tunisia for female intelligence officers from northwest Africa.
The course included female officers, noncommissioned officers, and civilians from seven nations – Burkina Faso, Cameroon, Chad, Mali, Niger, Senegal, and Tunisia. The course taught staff-related skills and foundational intelligence concepts such as intelligence preparation of the operating environment (IPOE).
A common challenge for intelligence officers in all services is applying critical thinking to their gathered information and developing intelligence assessments that can help drive operations, said U.S. Air Force Capt. Alexandra Nichols, International Security Cooperation Officer, USAFE-AFAFRICA.
"A major focus has been helping students shape their presentations about weather, terrain, and enemy activity into assessments that will help their commanders make decisions," she added.
Firefighter in the Nigerien Armed Forces, Sergeant-Chef Amina Mahamadou echoed that statement, "You need to understand what your boss needs to make decisions. Without proper training, you may not be able to provide what your boss needs."
The students split into groups of five during the conference, with each group consisting of at least one officer and a mix of countries. The culminating exercise leveraged the skills they learned throughout the course and each group conducted and presented an IPOE brief, which provides the command a comprehensive view of how various factors, such as weather, terrain, and adversaries, impact the battlefield. This required not only an understanding of intelligence and staff-related concepts, but also strong collaboration and teamwork.
"Creating a collaborative environment for developing intelligence is critically important," explained U.S. Navy Rear Adm. Heidi Berg, U.S. Africa Command director of intelligence, during her remarks to the students.
"It allows us to execute military operations effectively, with precision, and prevent civilian casualties. Solid intelligence well integrated into operations builds confidence in populations that their security services are effective confronting threats while protecting them." One of the goals of the course was to provide the students with a shared framework and terminology that will better enable them to work together as regional partners in their shared missions.
"Common lexicon, common processes, common procedures gives us the ability to work across nations," Berg said. "In intelligence we must be able to communicate effectively."
While U.S. Africa Command sponsors intelligence training for African partners in a variety of forums, co-hosting a class strictly for women made this course unique.
"Women and young girls [from your countries will] look up to you as trailblazers, trailblazers in your unit, in your service, and in your nation that set the path for the future. The network you build here is critical to sustain this change," Berg added.
While also addressing the students, Gen. Habib Dhif, Tunisia director general of National Intelligence, spoke about bringing so many African countries together to work toward a common goal.
"Terrorism, smuggling, clandestine immigration, and all other forms of organized crime are all threats which deprecate borders and aspire to undermine and erode the foundations of the state," he said. "Therefore, the right against this scourge must also be transnational, in order to settle a bilateral and multilateral cooperation so as to strengthen fighting capability of our respective countries."