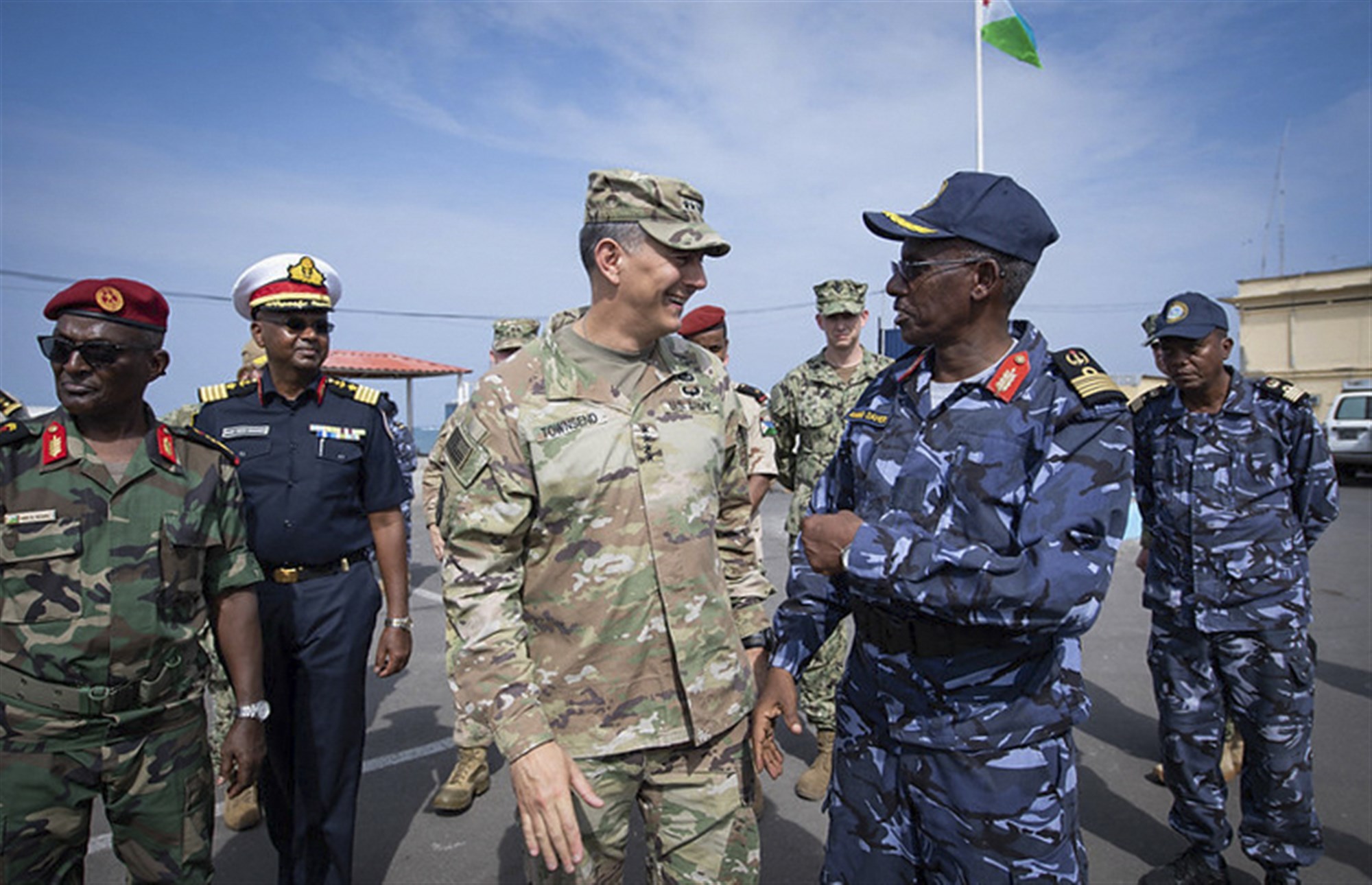 4 photos: AFRICOM Commander Visits U.S., Partner Troops during Exercise Cutlass Express
4 photos: AFRICOM Commander Visits U.S., Partner Troops during Exercise Cutlass Express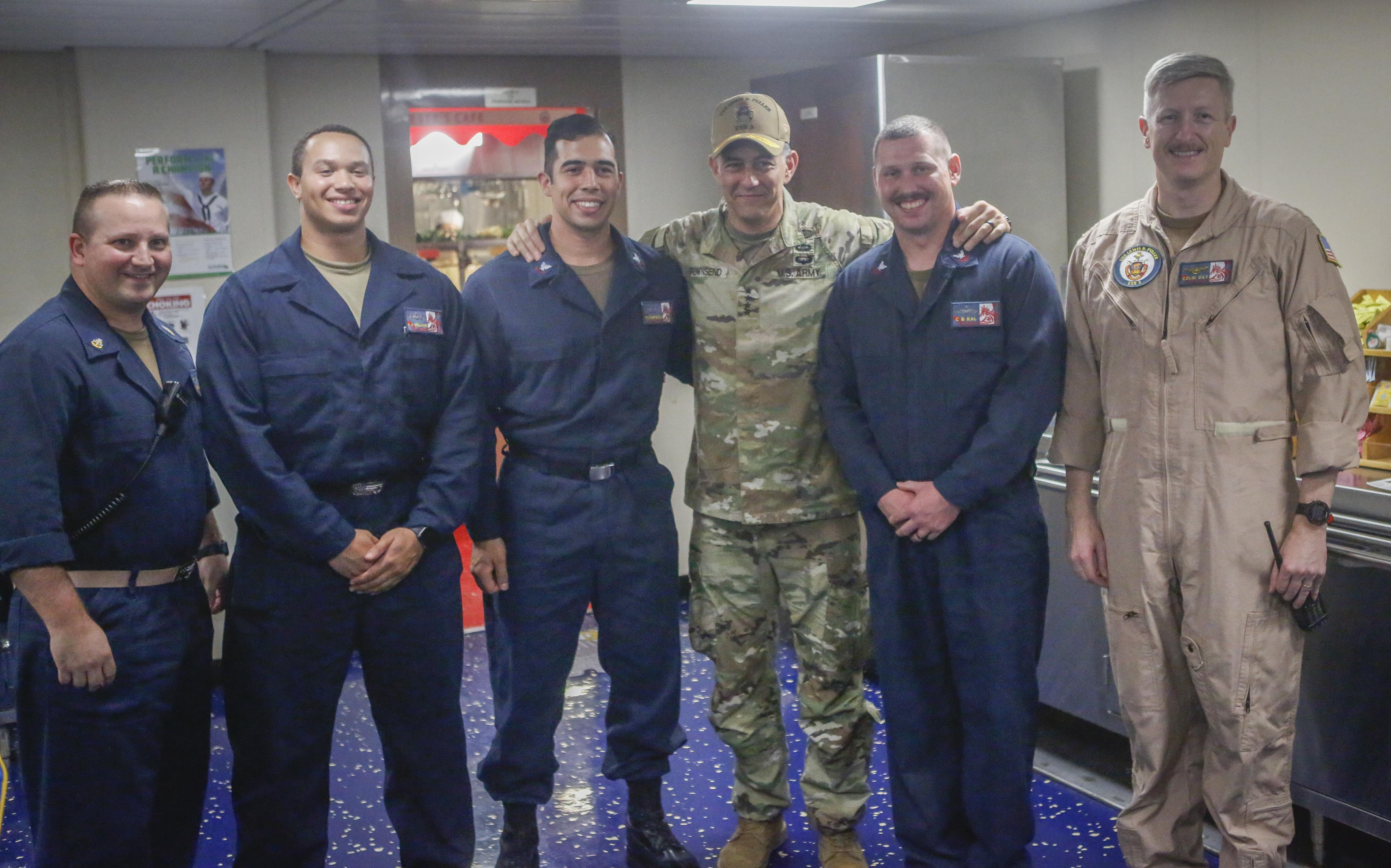 4 photos: AFRICOM Commander Visits U.S., Partner Troops during Exercise Cutlass Express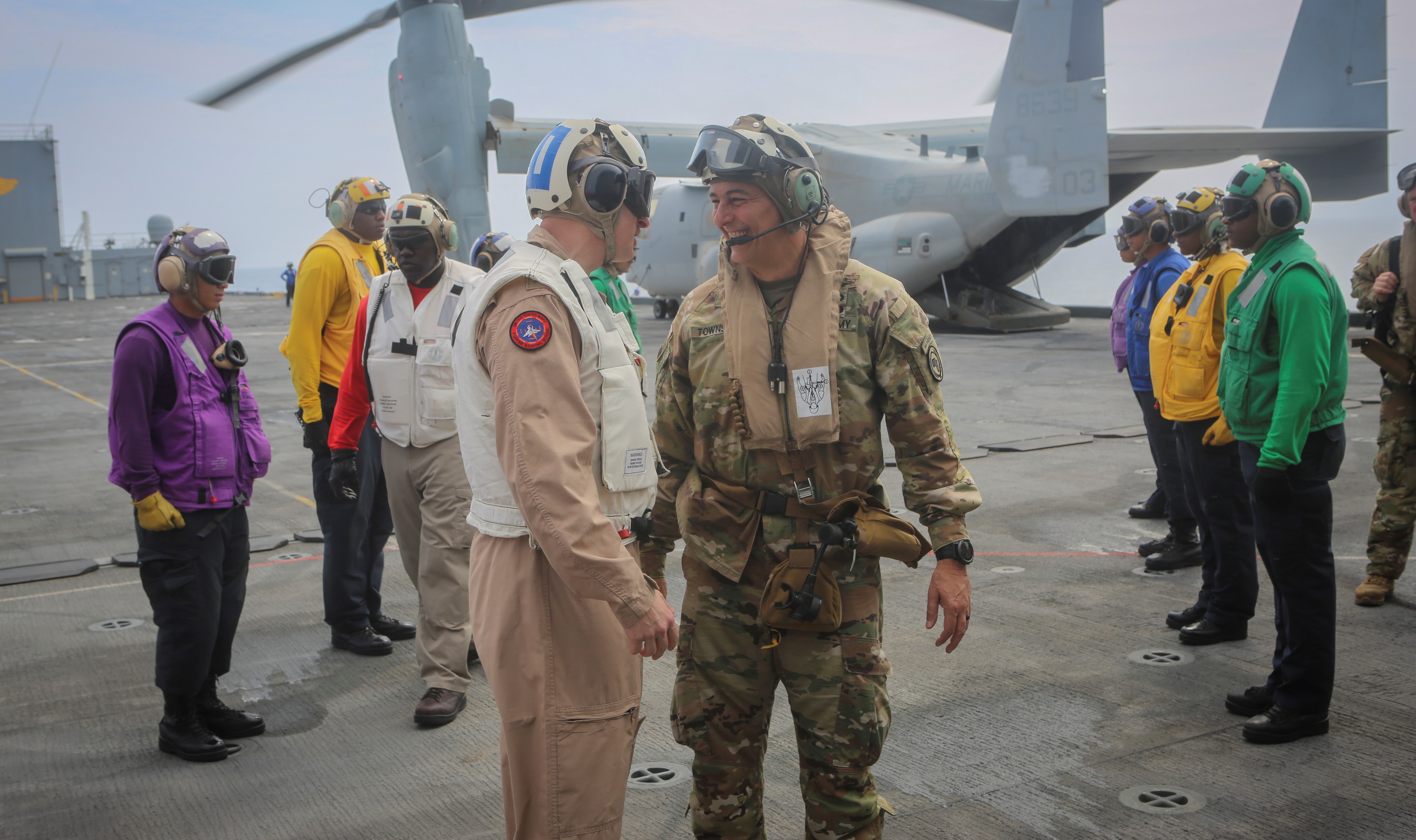 4 photos: AFRICOM Commander Visits U.S., Partner Troops during Exercise Cutlass Express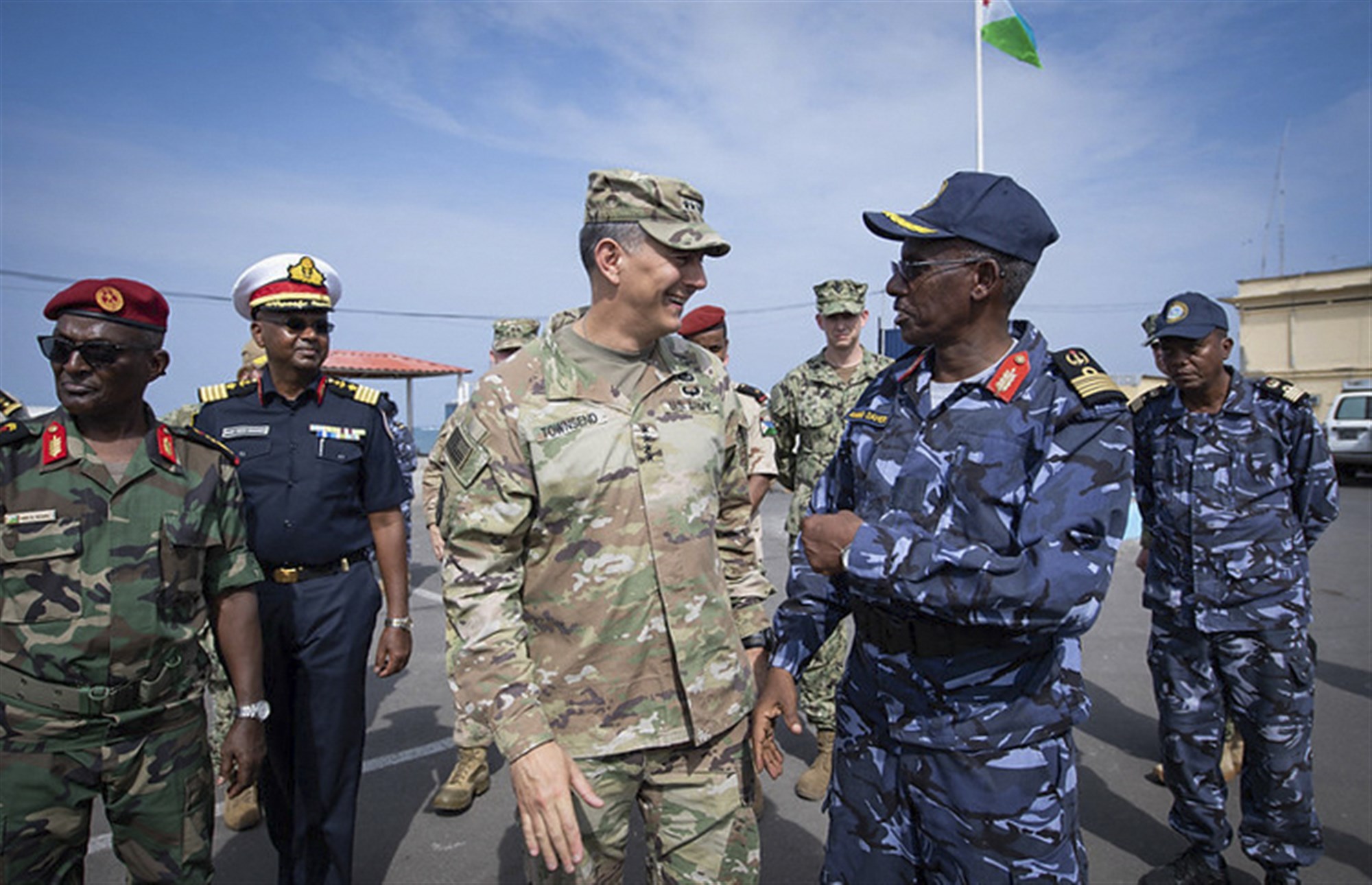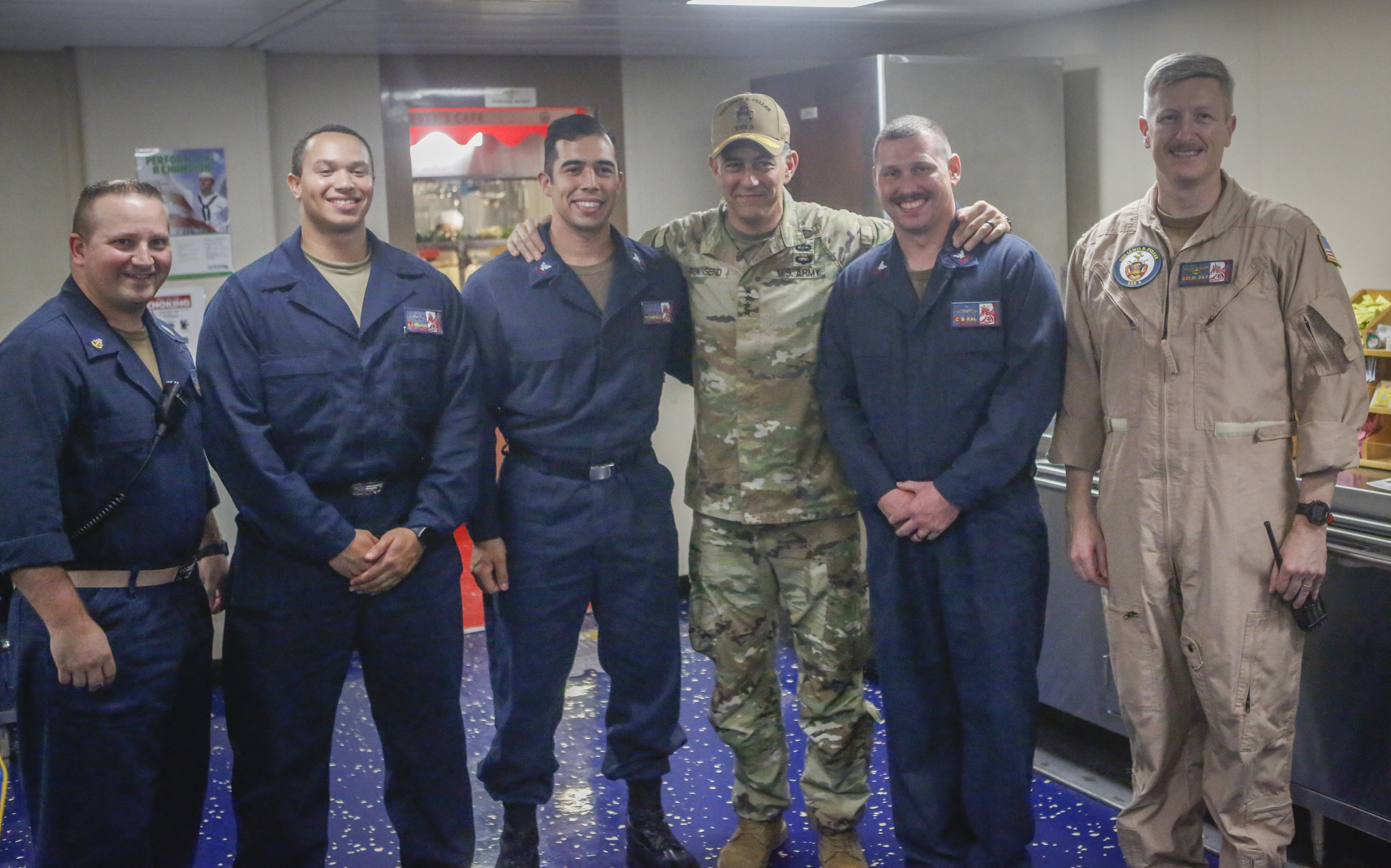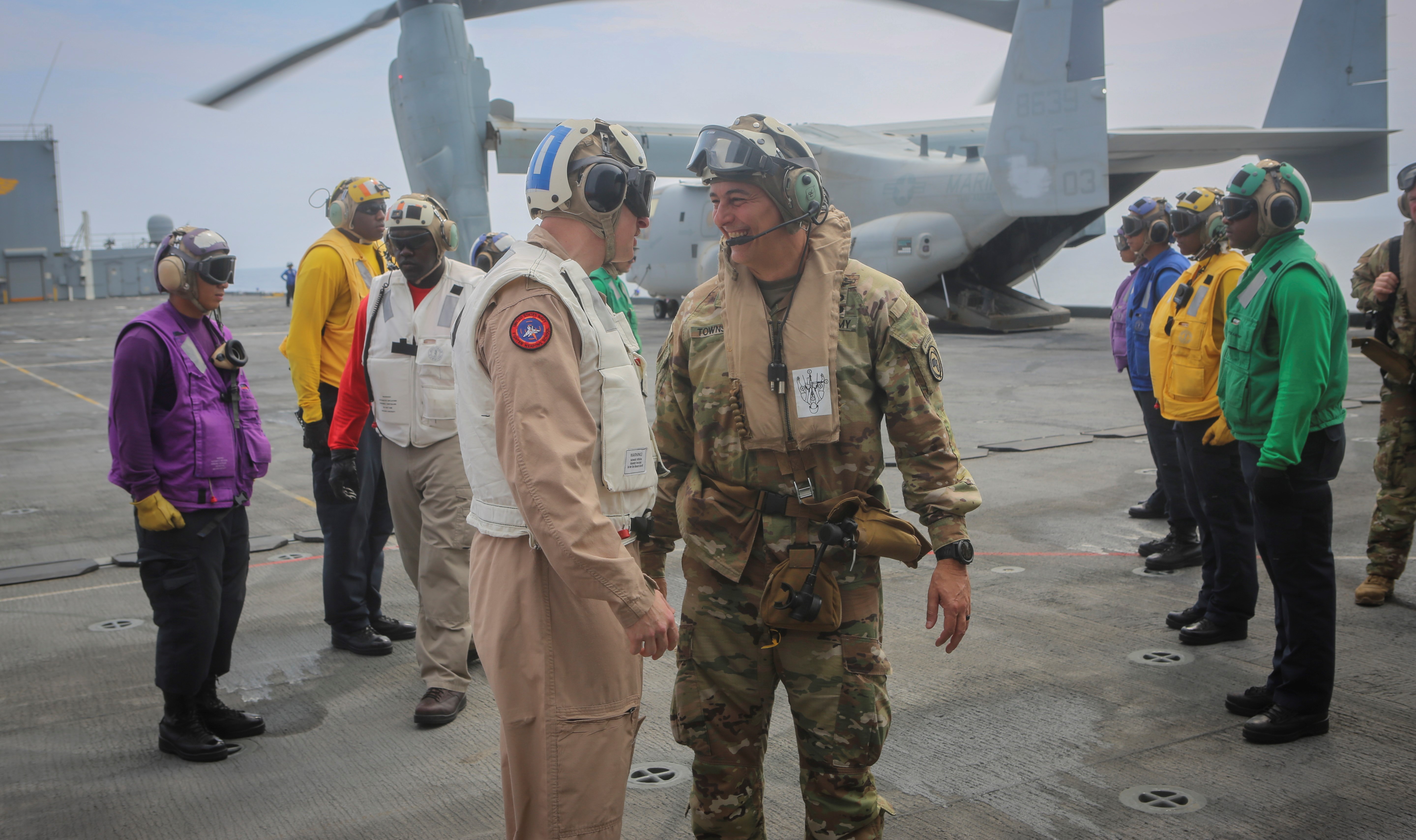 CAMP LEMONNIER, Djibouti — U.S. Army Gen. Stephen J. Townsend, commander, U.S. Africa Command, visited the Expeditionary Mobile Base USS Lewis B. Puller to observe evolutions and meet with troops during the multinational maritime exercise Cutlass Express 2019.2 in Djibouti, Nov. 4, 2019.
While aboard Puller, Townsend witnessed a multinational Visit, Board, Search, and Seizure operation and spoke with those present, sharing his appreciation to the exercise participants and Puller crew for their hard work in the AFRICOM area of responsibility.
"During Cutlass Express, our Sailors strengthen African and international partnerships that are absolutely critical to regional as well as U.S. national security," said Townsend. "I saw firsthand the commitment each partner nation is making to enhance security. The level of cooperation and coordination that exists among our partners is impressive."
CE 19.2 is linked with U.S. Naval Forces Central Command's International Maritime Exercise, eliminating regional seams and increasing U.S. global capabilities and interoperability to better synchronize and rehearse for potential real-world scenarios.
"Exercises such as Cutlass Express are investments in international maritime security and sustaining global commerce," said Townsend. "These exercises increase readiness capability and the ability of multiple nations to respond to threats and protect resources at a moment's notice."
Maritime forces from East Africa, West Indian Ocean nations, Europe, North America and several international organizations began CE 19.2 in the vicinity of Djibouti, Madagascar, Mauritius and the Seychelles, Oct. 27. The exercise is one of three African regional "Express" series exercises sponsored by AFRICOM and facilitated by U.S. Naval Forces Africa, designed to train U.S. naval forces while assessing and improving combined maritime law enforcement capacity. The exercise serves to promote national and regional security in East Africa and to increase interoperability with the U.S. and our multi-lateral partners in the regional.
U.S. Naval Forces Europe-Africa/U.S. 6th Fleet, headquartered in Naples, Italy, conducts the full spectrum of joint and naval operations, often in concert with allied, joint, and interagency partners, in order to advance U.S. national interests and security and stability in Europe and Africa.
For more news about Cutlass Express, visit https://www.dvidshub.net/feature/cutlassexpress.