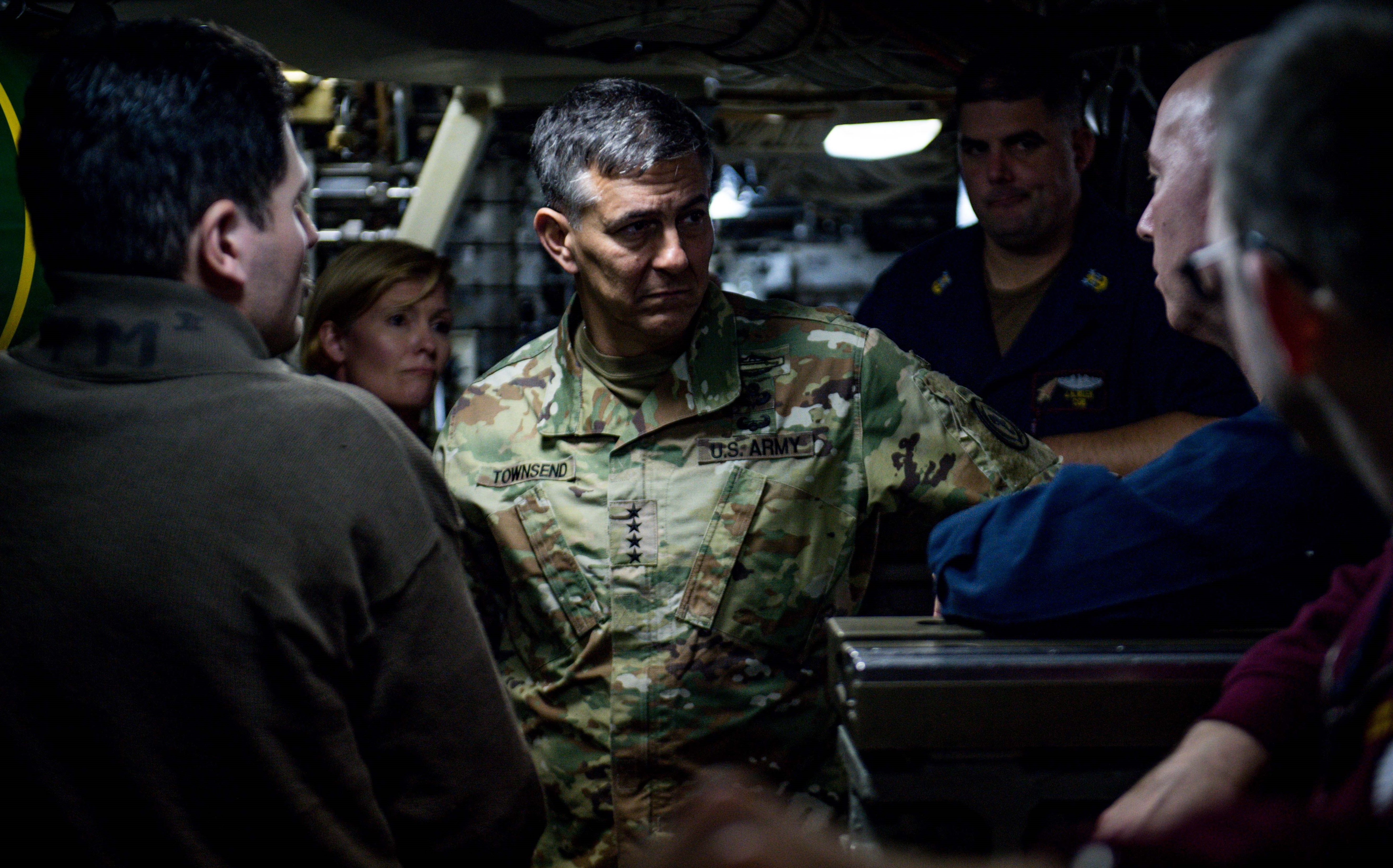 8 photos: AFRICOM commander embarks USS Florida
8 photos: AFRICOM commander embarks USS Florida
8 photos: AFRICOM commander embarks USS Florida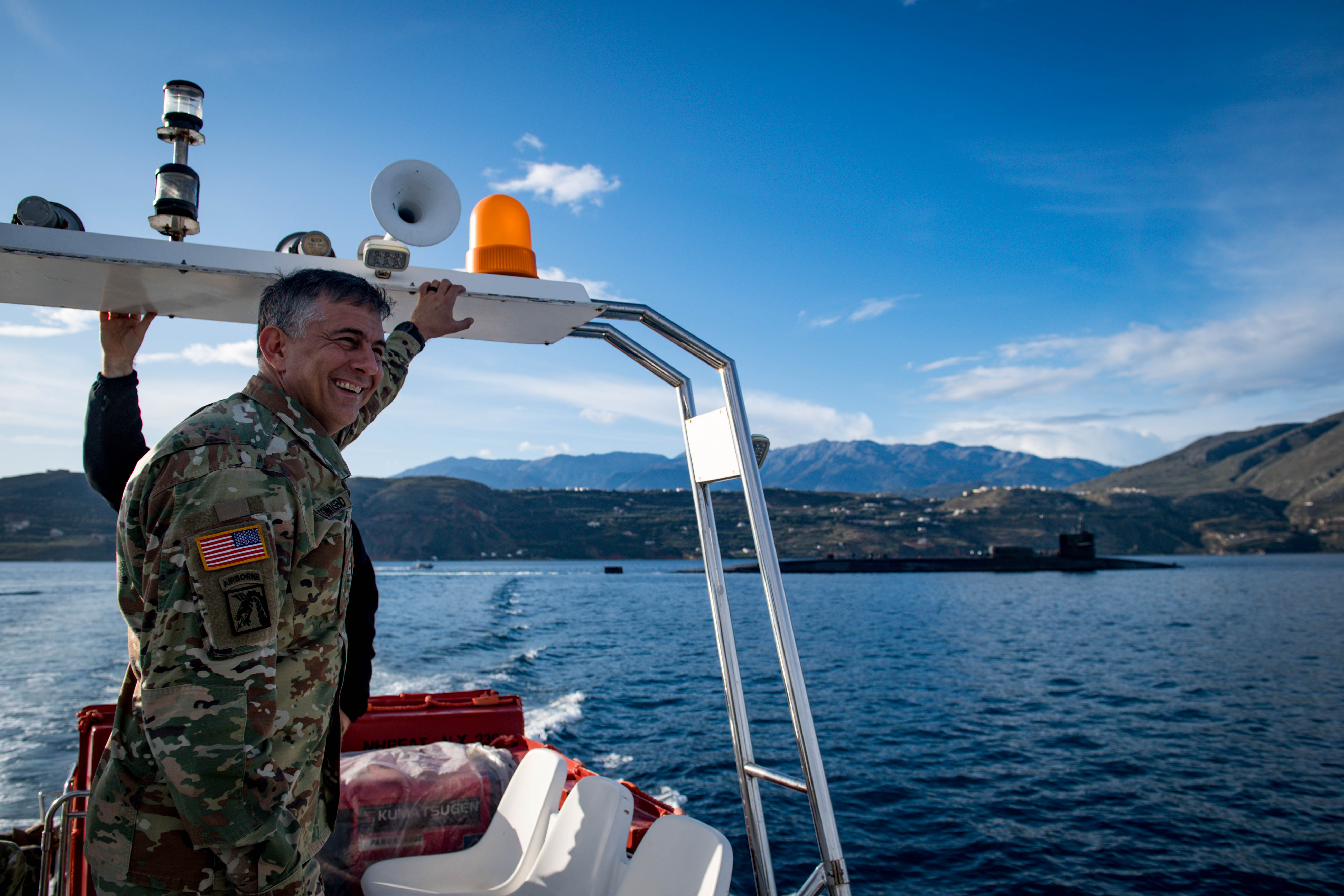 8 photos: AFRICOM commander embarks USS Florida
8 photos: AFRICOM commander embarks USS Florida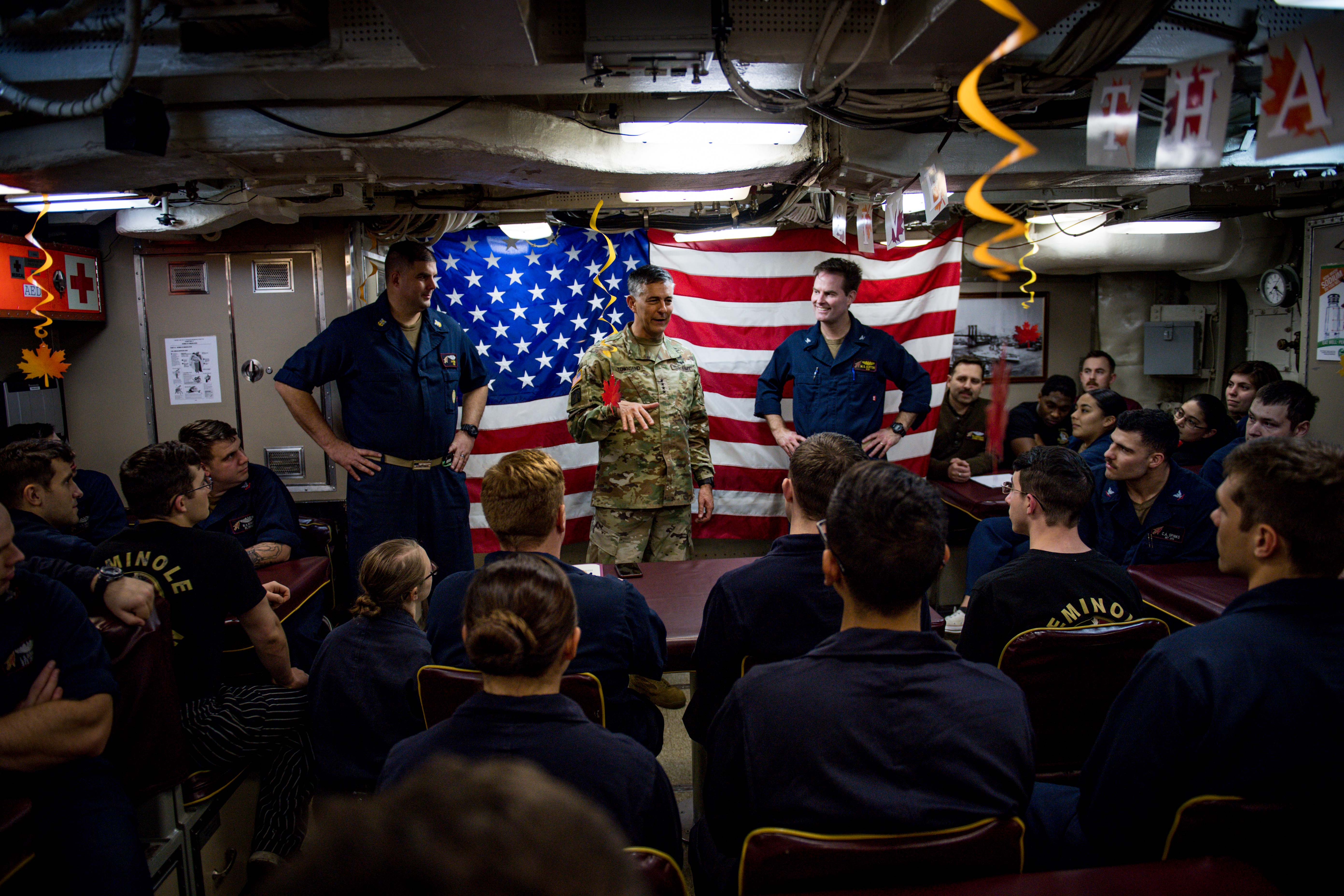 8 photos: AFRICOM commander embarks USS Florida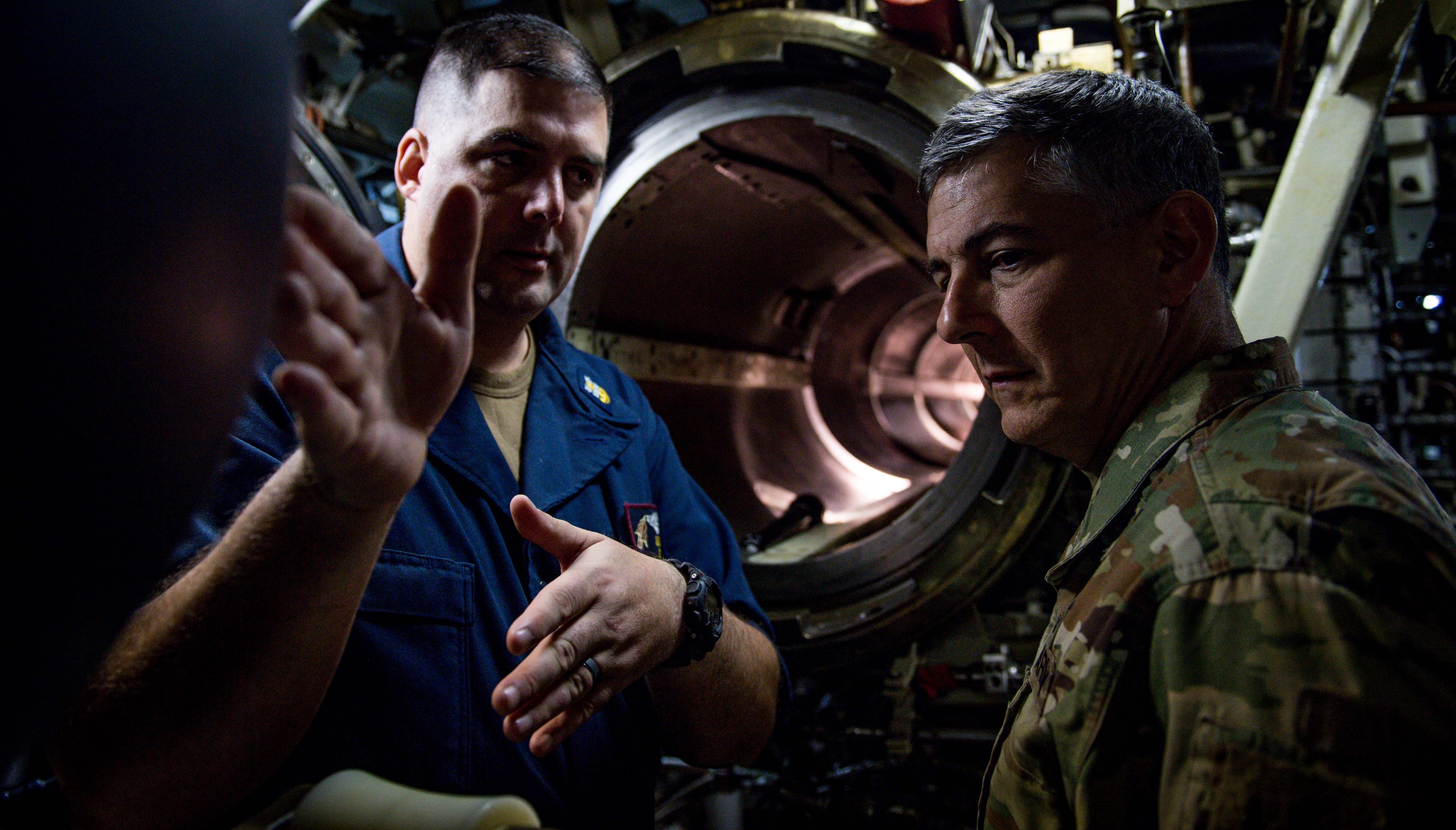 8 photos: AFRICOM commander embarks USS Florida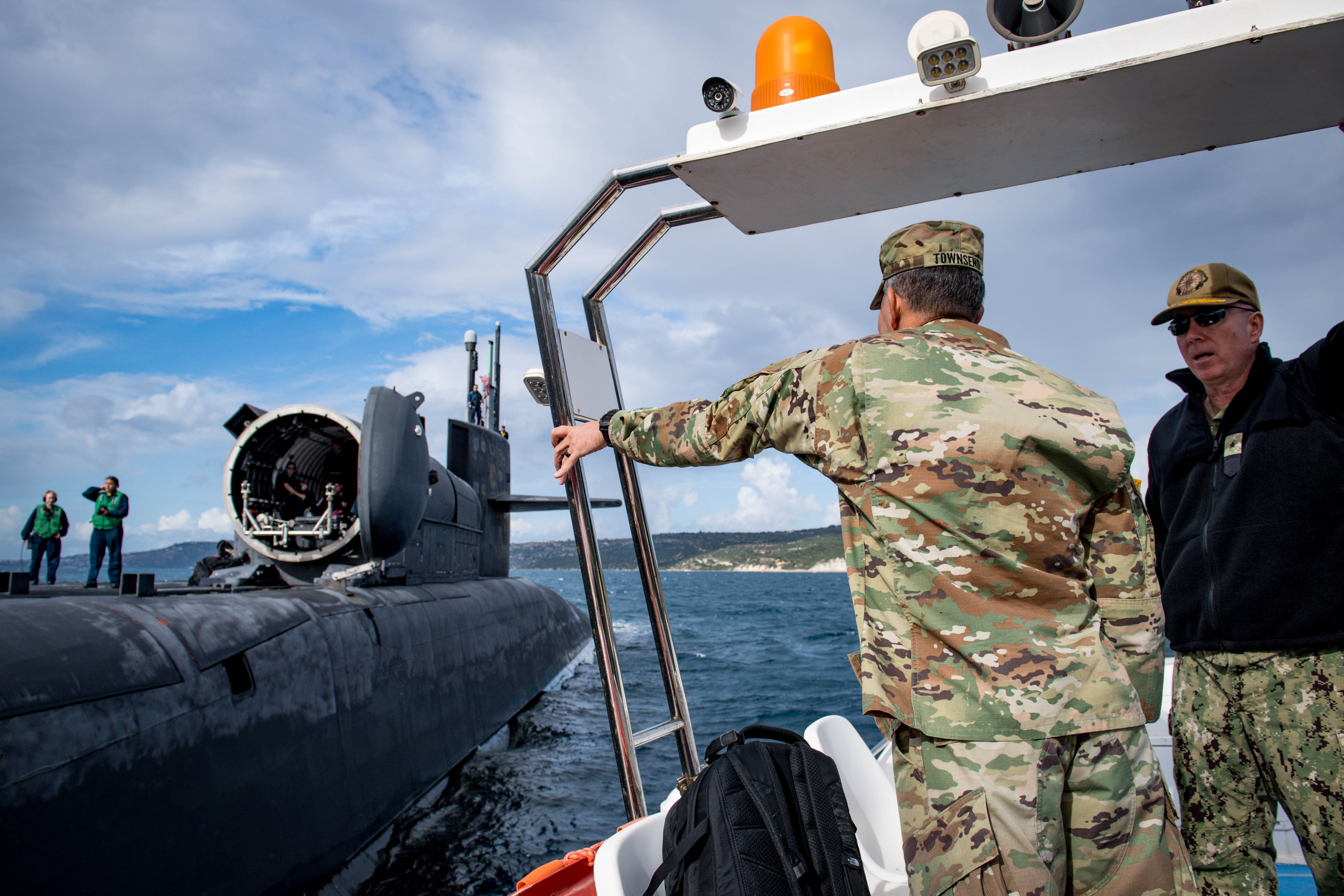 8 photos: AFRICOM commander embarks USS Florida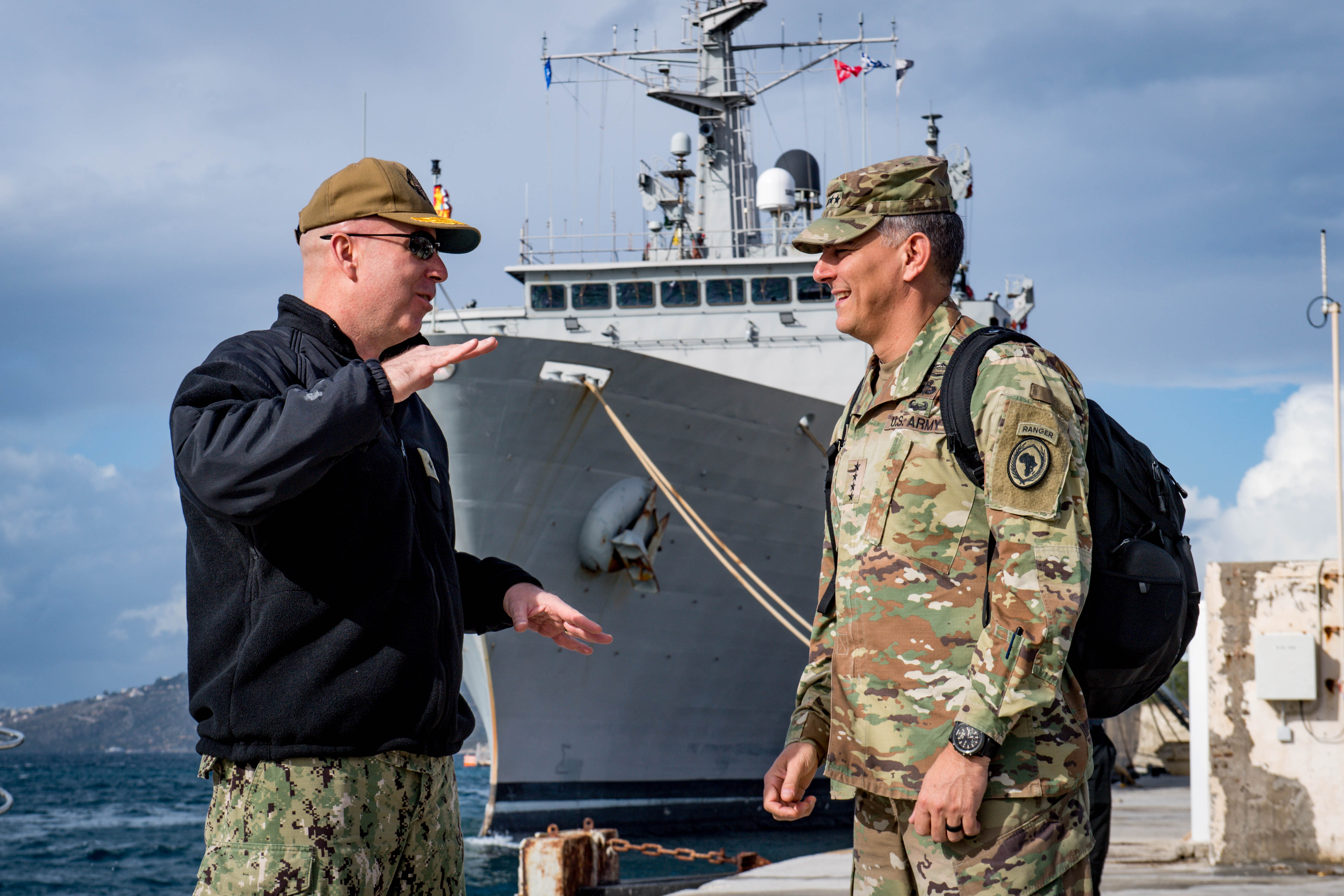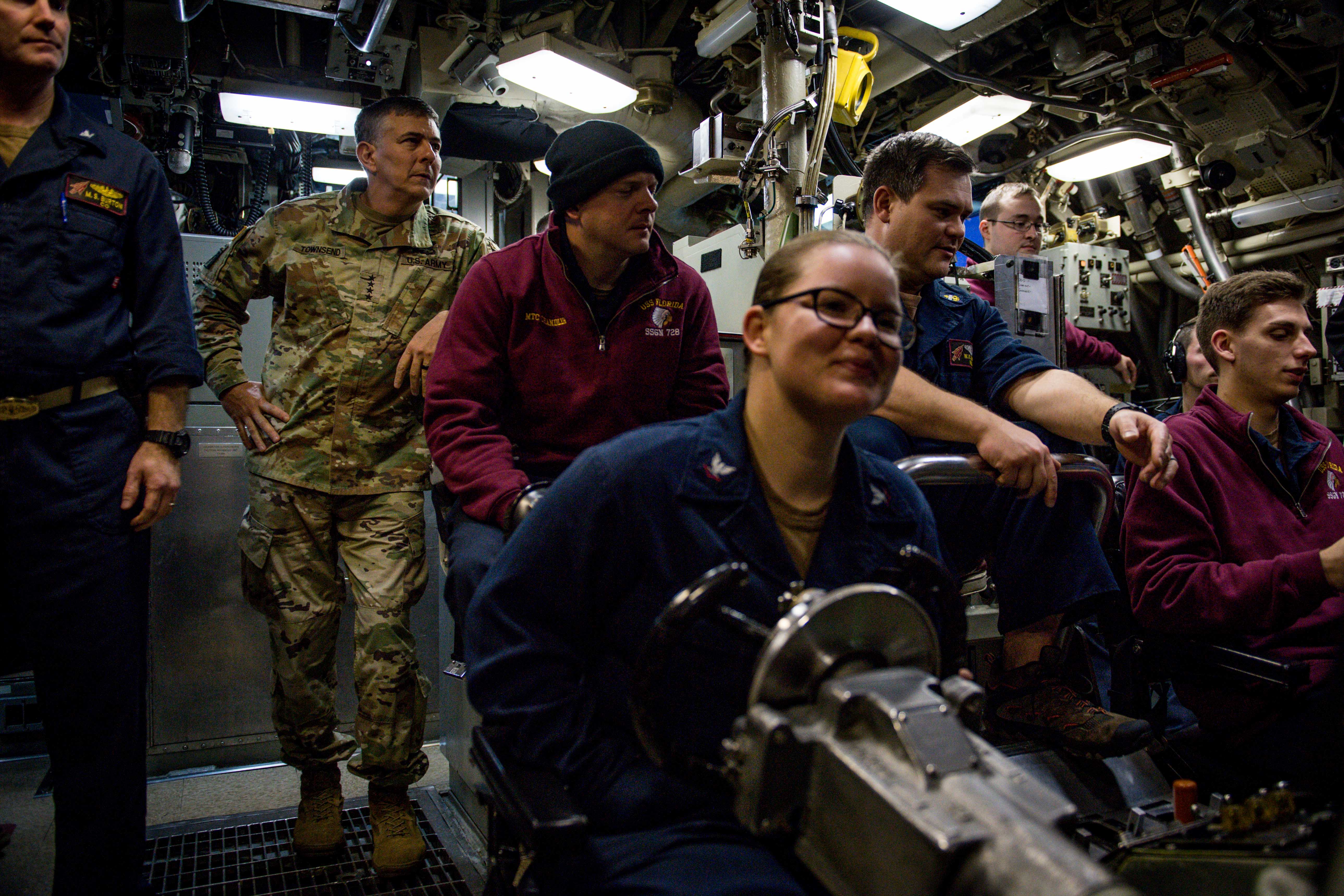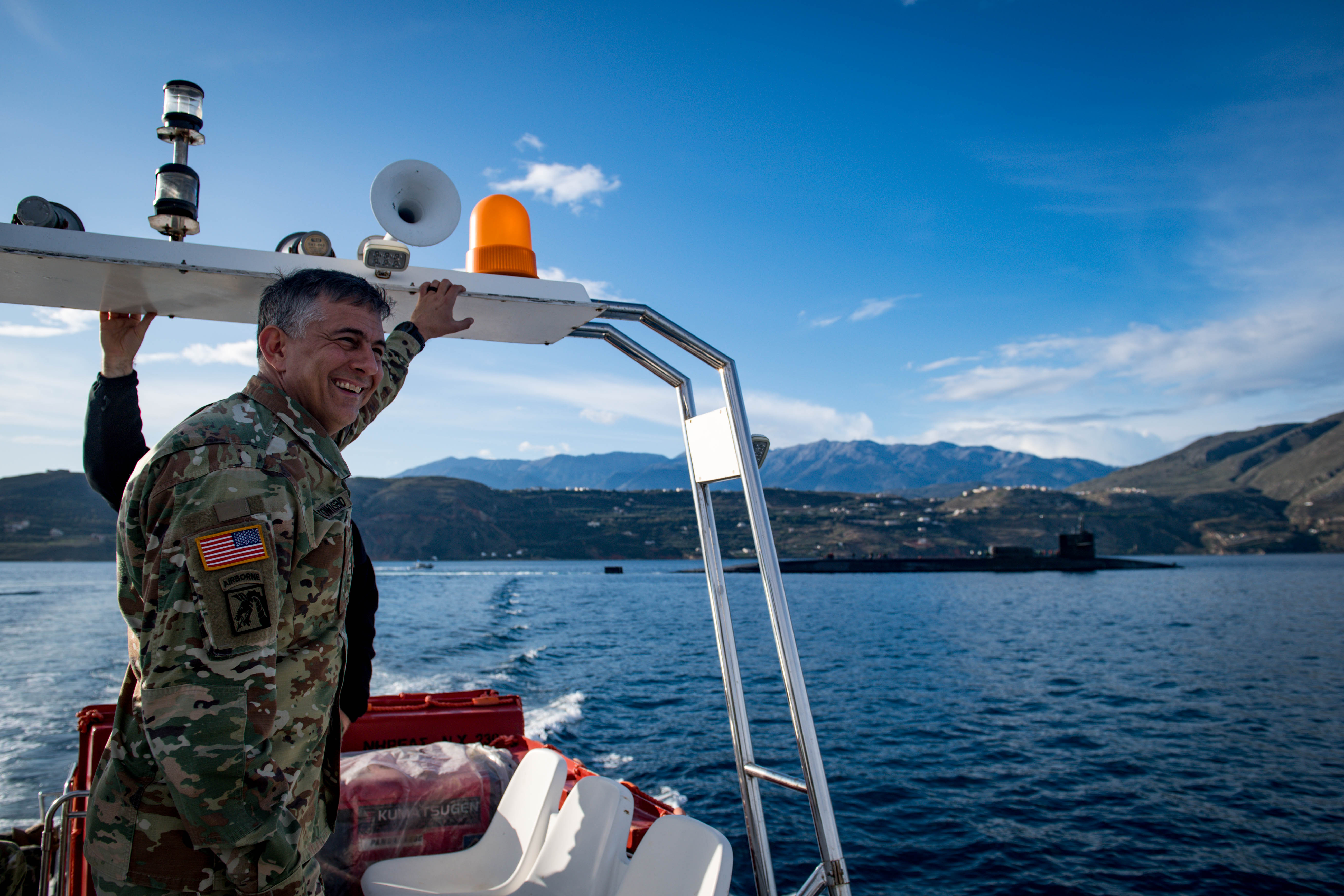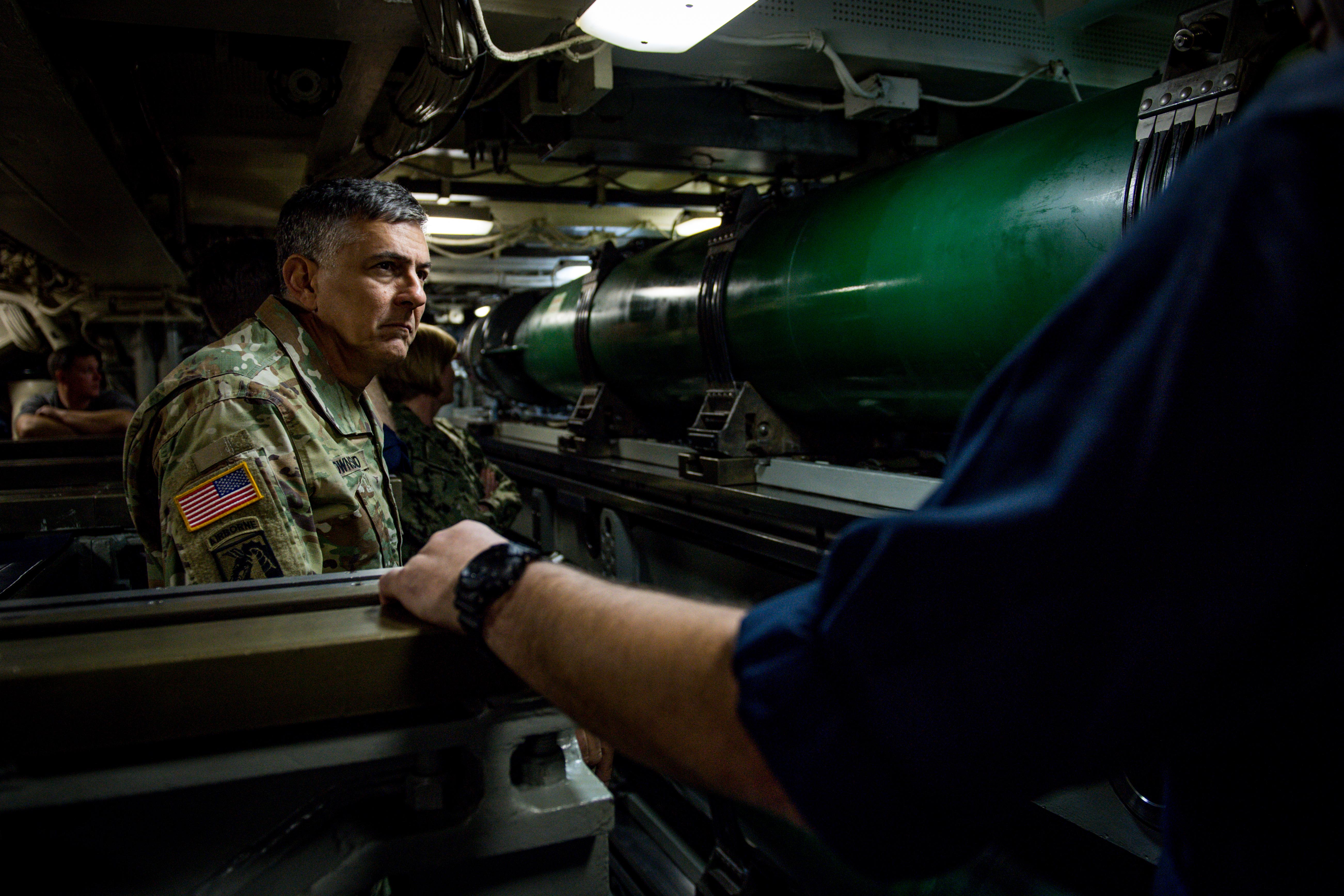 MEDITERRANEAN SEA — U.S. Army Gen. Stephen J. Townsend, commander, U.S. Africa Command (AFRICOM) and Rear Adm. William J. Houston, deputy commander, U.S. 6th Fleet (C6F) and commander, Submarine Group (SUBGRU) 8 embarked the Ohio-class fleet guided-missile submarine USS Florida (SSGN 728) for a two-day underway, Nov. 25-26, 2019.
During the embark, Townsend was able to witness the daily life aboard a submarine and learn more about the missions of submarines deployed throughout the AFRICOM and U.S. European Command (EUCOM) areas of operations.
"You spend long days doing things on this ship, and it may seem monotonous for some of you," said Townsend. "But I would tell you that it's very important work for [AFRICOM]. The president of the United States approves your missions. Trust me, what you're doing here is really important for America and keeps America safe."
During the visit, Townsend held an all hands call where he pinned a newly-earned Enlisted Submarine Warfare Device onto Missile Technician 3rdClass Cody Spinks and awarded his personal challenge coin to members of the crew.
Florida, like other ships of its class, has two crews that rotate out at regular intervals, the "Blue" and "Gold" crews. This visit served to familiarize members of the AFRICOM staff with the ship as well as provide an opportunity for the ship's current "Gold" crew and leadership to ask questions.
"I think it's important for Sailors aboard this ship to put a face to the name for who orders and approves some of the missions they are a part of," said Houston. "Embarks like these provide a rare opportunity for the crew members to ask the questions that have been lingering in the back of their mind and for them to get a direct, face-to-face answer.
Florida recently hosted David Muir from ABC Nightly News and was excited to host another distinguished guest.
"Hosting Gen. Townsend aboard this ship has been an honor," said Capt. M. Seth Burton, Gold crew commanding officer aboard Florida. "This embark was a great opportunity to show our leadership, our incredibly capable platform, and our crew. My submariners appreciated the opportunity to meet the new AFRICOM commander and to hear that their consistent hard work and efforts are highly valued."
Florida, a 560-foot submarine with 18,750 tons of water displacement, is conducting operations in the Mediterranean in support of AFRICOM and EUCOM. The third of four SSGN platforms, it is capable of conducting clandestine strike operations, joint special operation forces operations, battle space preparation and information operations, SSGN/SSN consort operations, carrier and expeditionary strike group operations, battle management, and experimentation of future submarine payloads.
C6F, headquartered in Naples, Italy, conducts the full spectrum of joint and naval operations, often in concert with allied and interagency partners, in order to advance U.S. national interests and security and stability in Europe and Africa.
AFRICOM, a full-spectrum combatant command, is one of the six U.S. Defense Department's geographic combatant commands and is responsible for all DoD operations, exercises, and security cooperation on the African continent, its island nations, and surrounding waters.