U.S. Africa Command 2007 - 2018
If you want to go farther, go together —African Proverb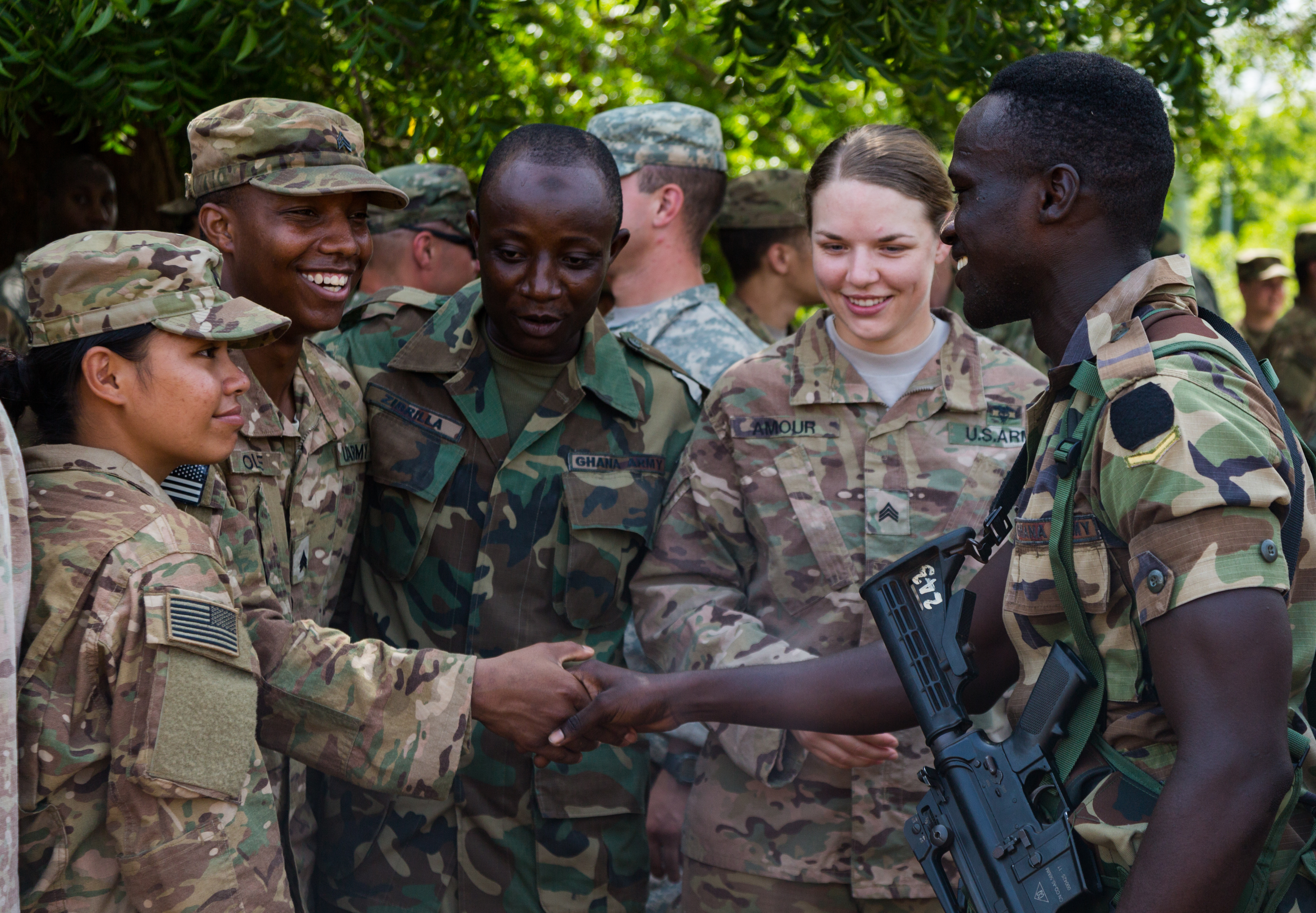 For the past 10 years, U.S. Africa Command has worked by, with, and through our African partners to help establish a secure, stable, and prosperous African continent. In response to our expanding partnerships and interests on the African continent, the U.S. established USAFRICOM in 2007.
The single most important focus then, as it is today, was developing enduring partnerships. The creation of USAFRICOM has provided coherence to U.S. military efforts in support of the U.S. Strategy for Africa, enabling our nation to better focus efforts and resources on programs that make the most difference.
Much of what USAFRICOM has built is based on partnerships--with African nations and African regional organizations, with our allies in Europe and elsewhere, with multiple agencies and departments of the U.S. government, with non-governmental organizations, and with international organizations. USAFRICOM is committed to a whole-of-government approach, which is why we've worked to advance U.S. security and prosperity by helping African nations enhance their own security through our development across many sectors including governance and economic development for the past ten years.
As we celebrate our 10th anniversary, we at USAFRICOM are proud of what we have accomplished and are excited to continue working by, with and through our African partners, continuing our journey of going further, together."
For more information, read the U.S. Africa Command: The First Ten Years history book.