Article
Planning is underway for the African Land Forces Summit 2022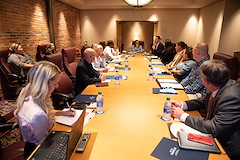 12:00 AM
10/18/2021
ALFS is a weeklong event that hosts leaders from more than forty African countries for training and partnership building with U.S. Army leaders. The last several years ALFS has taken place in Africa, hosted by different allied nations across the continent each year. This year, the event will be held in the U.S., giving African leaders the opportunity to learn more about U.S. military capabilities and resources.
Read more
Article
African Land Forces Summit: going farther together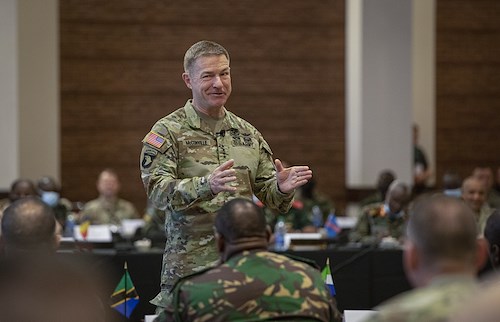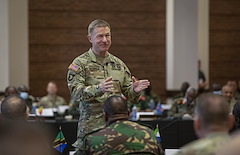 12:00 AM
3/25/2022
The goal of the African Land Forces Summit is to strengthen partnerships across Africa to improve regional and continent-wide security, as well as demonstrate to African partners that the U.S. is committed to their long-term success.
Read more