Article
U.S., Ivoirian special operations forces sharpen skills to counter violent extremists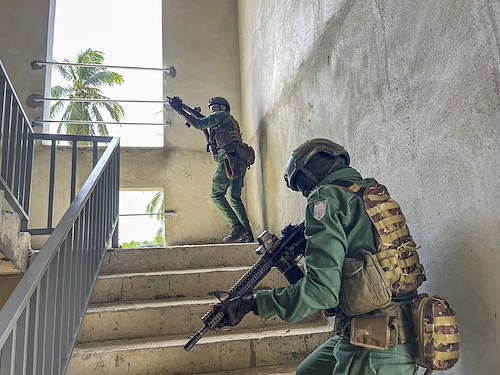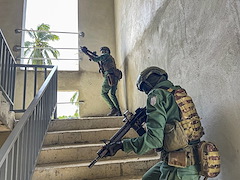 8:41 AM
7/22/2021
Special Operations Command Africa forces concluded Joint Combined Exercise Training in Abidjan and Yamoussoukro, Côte d'Ivoire July 9, 2021. The team partnered with Côte d'Ivoire Forces Speciales Ivoirennes to hone special operations skills.
Read more
Article
U.S., Moroccan special operations forces further strengthen security cooperation
11:01 AM
7/23/2021
This Joint Combined Exchange Training, one of many exercises in Morocco designed to increase the U.S. and Moroccan security cooperation and interoperability, comes shortly after the 17th iteration of African Lion.
Read more