U.S. Sixth Fleet
Count: 2
Article
Exercise Phoenix Express concludes in Tunisia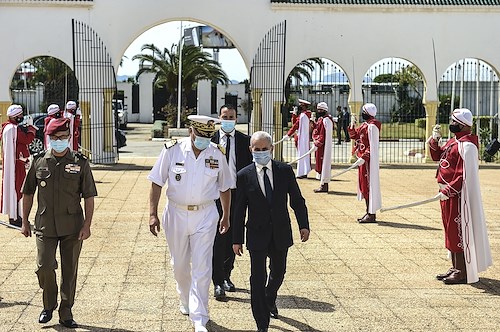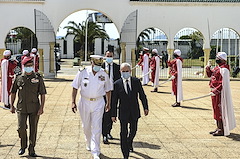 8:26 PM
5/31/2021
U.S. Naval Forces Europe and Africa (NAVAF) Director of maritime partnership program, Rear Adm. Jeffrey S. Spivey joined Tunisian Minister of Defense Brahim Bertegi, Read Adm. Kevin Jones from U.S. Africa Command (AFRICOM), and U.S. Ambassador to Tunisia, Donald Blome in marking the successful completion of the 16th iteration of the multinational maritime exercise Phoenix Express 2021 (PE21) in Tunis, Tunisia on May 28, 2021.
Read more
Image
Exercise Phoenix Express Concludes in Tunisia
8:32 PM
5/31/2021
Rear Adm. Kevin Jones, director, Logistics Directorate, J-4, U.S. Africa Command gives remarks at the closing ceremony for exercise Phoenix Express 2021 in Tunis, Tunisia, May 28,2021. Exercise Phoenix Express 2021, conducted by U.S. Naval Forces Africa, is a maritime exercise designed to improve cooperation among participating nations in order to increase maritime safety and security in the Mediterranean.
Read more