A global health threat, missing girls, technology that provides a look into the future – here's a look back at AFRICOM's most read stories in 2014.
TIME magazine selected "The Ebola Fighters" for the cover of their annual "Person of the Year" issue for good reason – the outbreak in Africa quickly had the potential for spreading across the globe. AFRICOM played a critical role in support of USAID, the U.S. Government's lead agency in the fight against Ebola; several of those stories were popular with our readers:
First Shipment of the Ramped Up U.S. Military Response to Ebola Arrives in Liberia, Sept. 19
A C-17 U.S. military aircraft arrived in Liberia with the first shipment of increased U.S. military equipment and personnel for the anti-Ebola fight, which was promised by President Barack Obama in a speech September 16 at the Centers for Disease Control and Prevention in Atlanta, Georgia.
Pentagon Briefing on DoD Response to Ebola with AFRICOM Commander, Gen. David M. Rodriguez, Oct. 8
Commander of U.S. Africa Command, General David M. Rodriguez, conducts a briefing on the DoD response to Ebola, 7 October 2014 from the Pentagon Press Briefing Room.
Seabees From Task Force 68 to Support Ebola Outbreak Response, Sept. 24
Fifteen Sailors from Naval Mobile Construction Batallion-133, Task Group 68.7 traveled to Monrovia, Liberia to provide engineering support to Operation UNITED ASSISTANCE, conducting site surveys for projects such as hospitals, supply storage and training facilities for healthcare workers fighting the Ebola outbreak.
Airmen Deploy to Deliver Ebola Treatment Facility with US Relief, Sept. 29
U.S. Air Force Airmen assigned to the 633rd Medical Group load onto a C-17 Globemaster at Langley Air Force Base, Va., Sept. 26, 2014. The 633 MDG packaged and delivered a modular medical treatment center, as part of a government-wide effort to support humanitarian relief operations in Ebola-stricken African nations. Langley Airmen will not be involved in treatment of patients exposed to the Ebola virus. (U.S. Air Force photo by Senior Airman Kayla Newman/Released)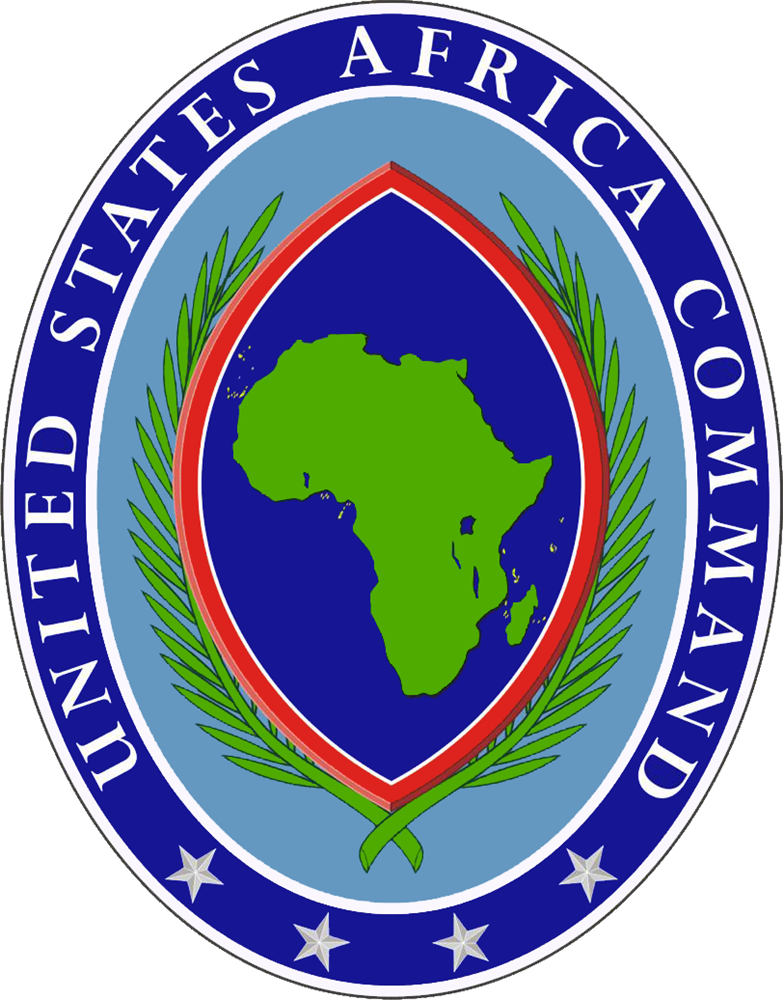 US Africa Command Team Supports Department of State Led Support Effort in Nigeria, May 12
U.S. Africa Command sent a team of 16 military personnel to Nigeria to help the government in the West African country locate and free more than 200 schoolgirls kidnapped last month by the Boko Haram terrorist group.

Wikistrat Briefs Alternative Futures to Africom Staff, Feb. 5
The ability to see into the future has long held our fascination of what life would be like if we only had the power to know what lies ahead. Technology is helping to make that possible – at least to some extent. The ability to predict what a future environment might be can help people and organizations anticipate future missions and resources needed to support those missions and more importantly, what engagement strategies can be implemented now to best suit an organization's strategic goals.