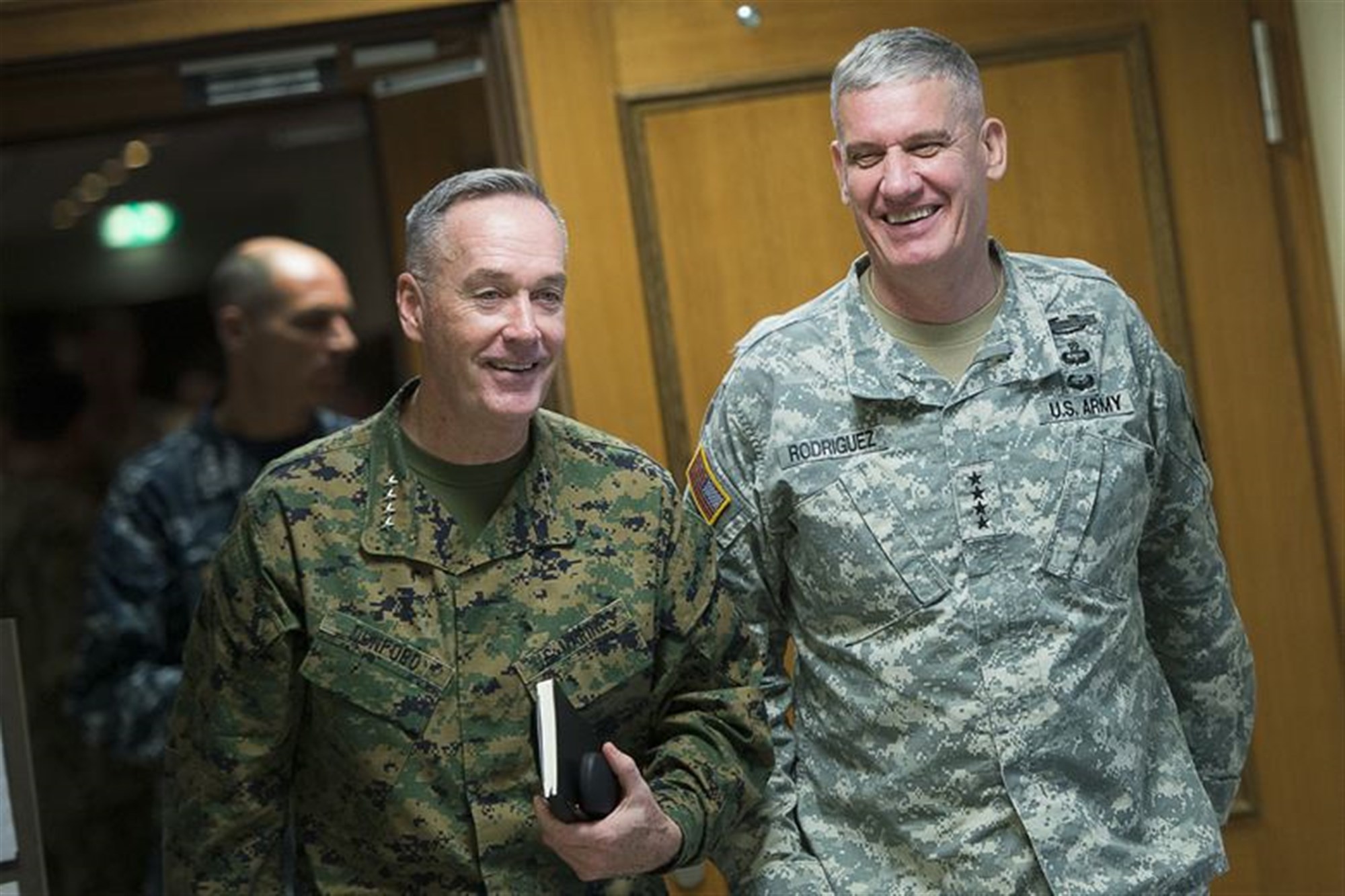 2 photos: DoD Image
2 photos: DoD Image
STUTTGART, Germany, January 4, 2016 — The chairman of the Joint Chiefs of Staff arrived here yesterday for meetings with U.S. commanders.
Marine Corps Gen. Joseph F. Dunford Jr. has scheduled meetings today with Army Gen. David M. Rodriguez, the commander of U.S. Africa Command, and Air Force Gen. Philip M. Breedlove, the commander of U.S. European Command. Both commands are headquartered here.
Russia and the threat from terrorism dominate the security situation in Europe, defense officials said on background. U.S. forces are working to reassure allies –- especially those that share a border with Russia -– of U.S. commitment to the region, they said.
The Islamic State of Iraq and the Levant is also a concern to European leaders, officials said. Waves of refugees escaping Syria and the fighting there are seeking refuge in Europe.
Africa has its own terror problems with Boko Haram, which is centered in Nigeria, and the al-Shabaab terror group is a danger in Somalia and neighboring countries, officials traveling with the chairman said.
U.S. Africa Command, according to its website, works in concert with interagency and international partners to build defense capabilities, respond to crisis, and deter and defeat transnational threats in order to advance U.S. national interests and promote regional security, stability, and prosperity. The command is headquartered at Kelley Barracks in Stuttgart-Moehringen, Germany.