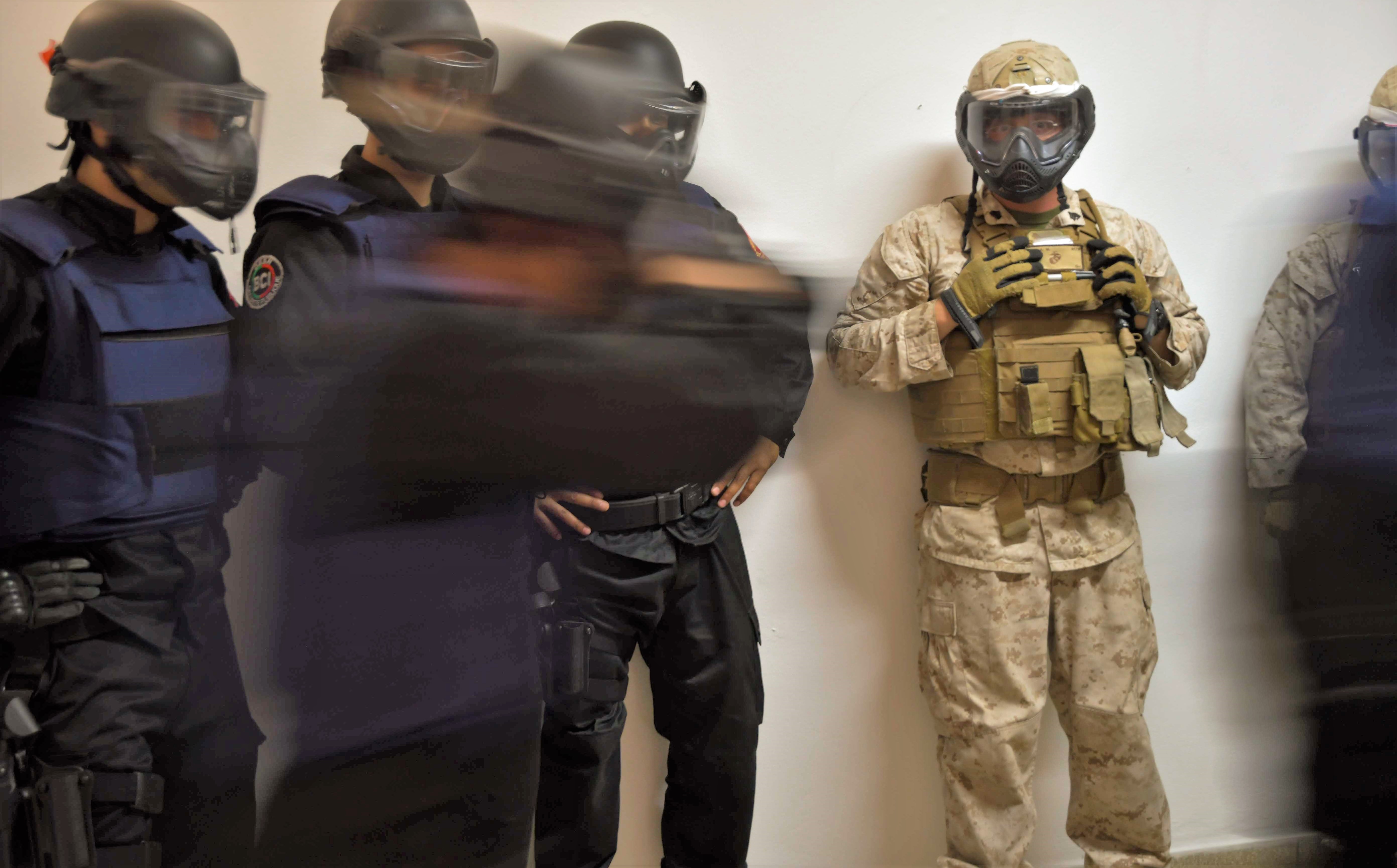 4 photos: Fleet Anti-Terrorism Security Team completes first exercise in Africa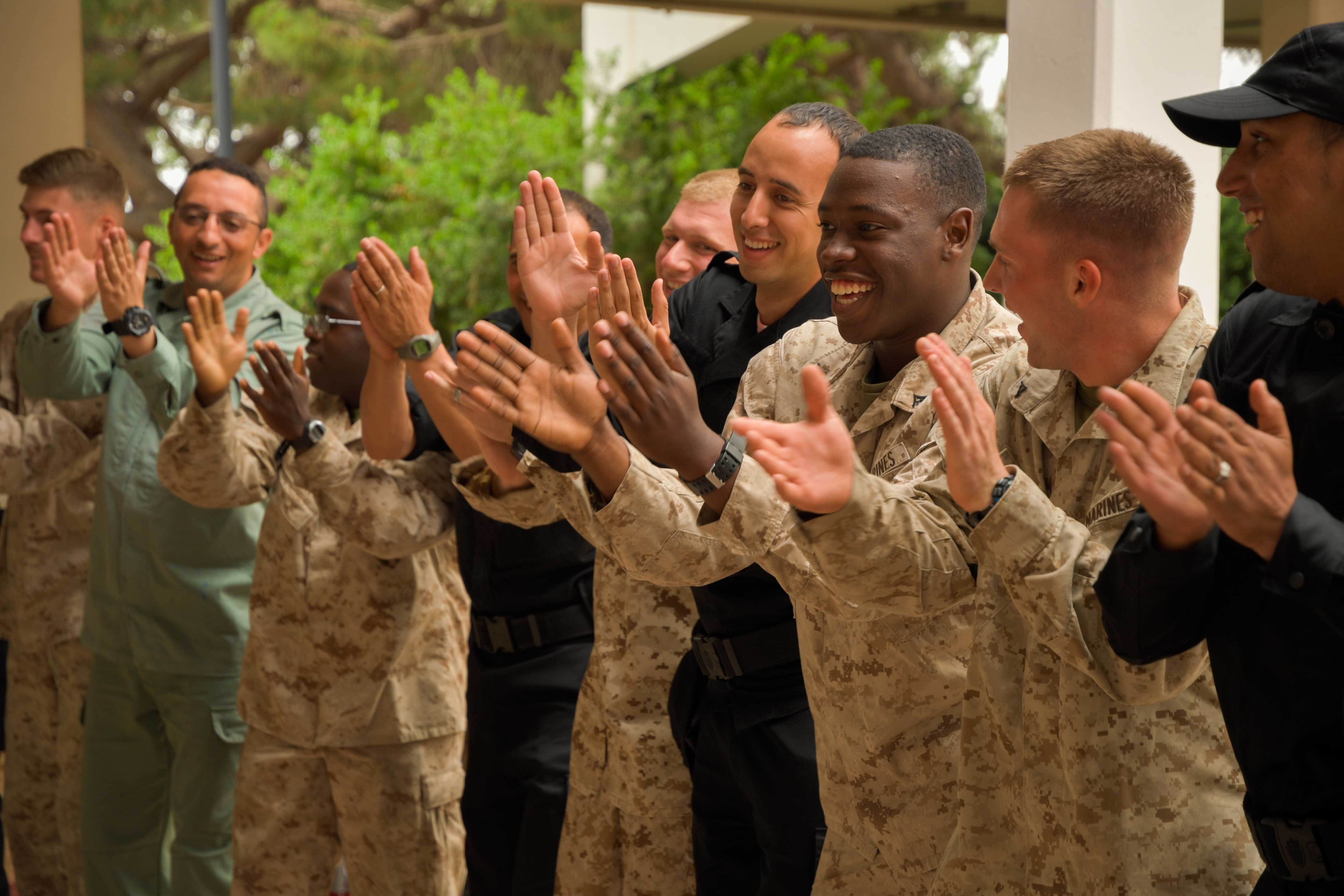 4 photos: Fleet Anti-Terrorism Security Team completes first exercise in Africa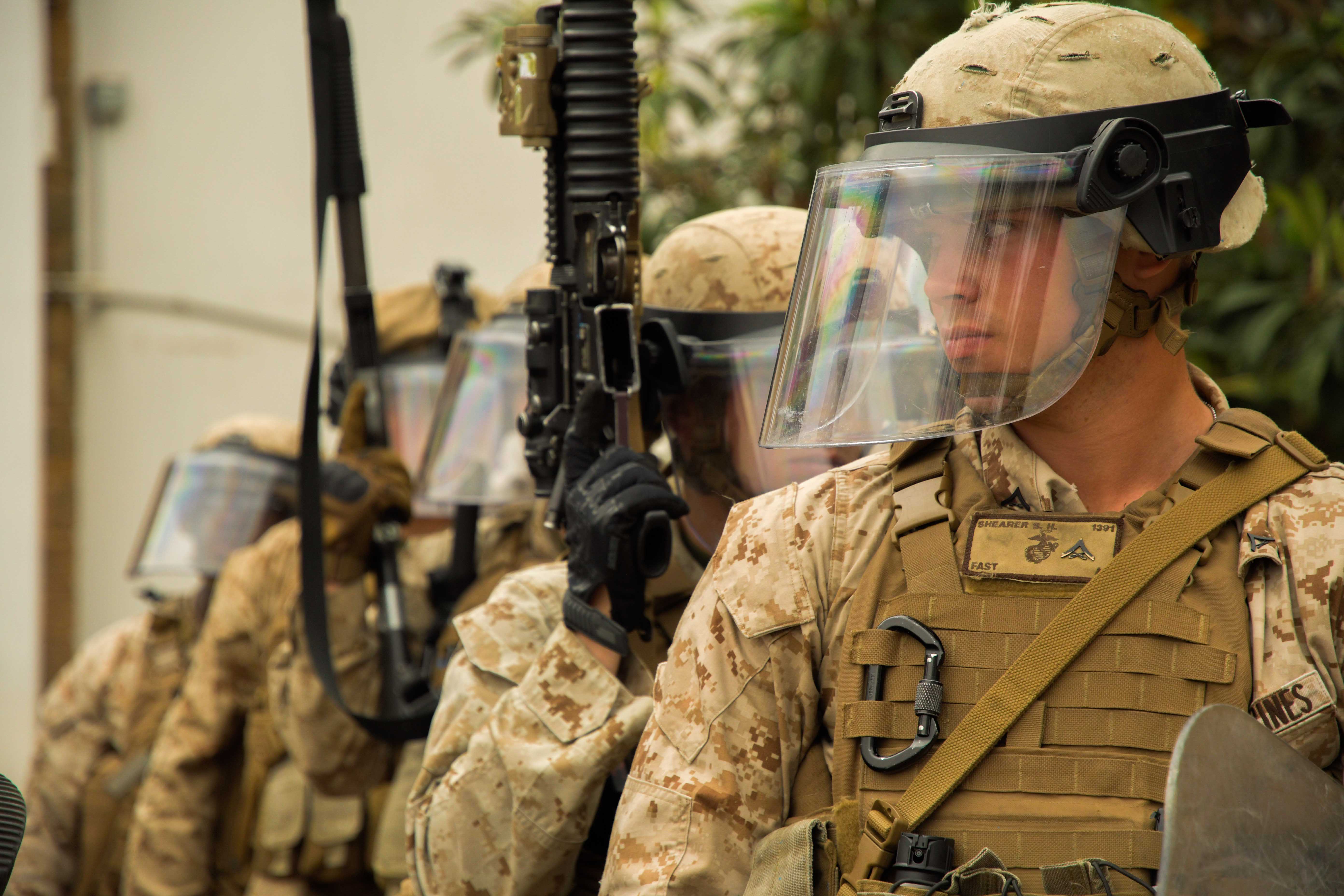 4 photos: Fleet Anti-Terrorism Security Team completes first exercise in Africa
4 photos: Fleet Anti-Terrorism Security Team completes first exercise in Africa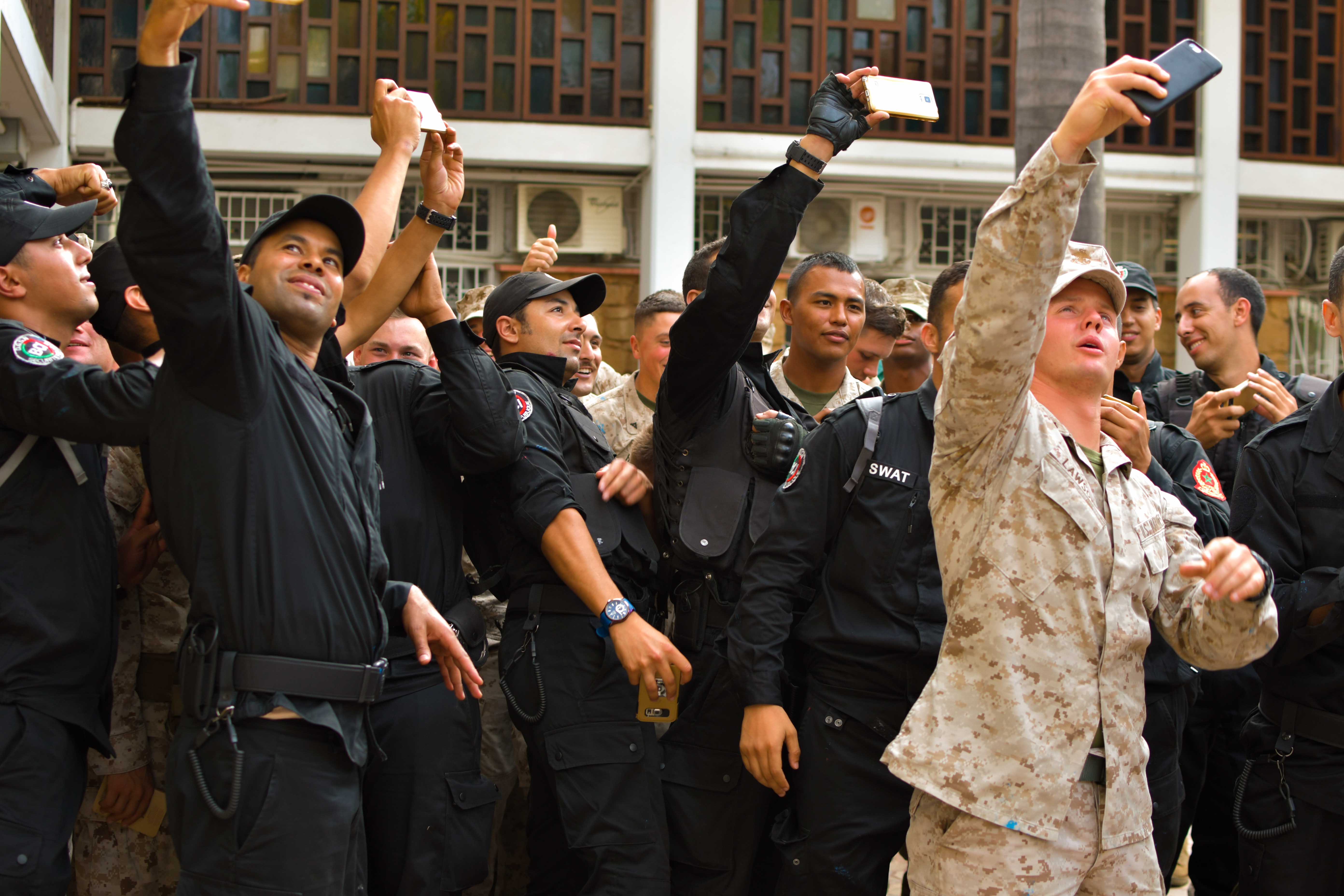 RABAT, Morocco – U.S. Marines from Alpha Company 1st Platoon of Fleet Anti-Terrorism Security Team Company Europe (FASTEUR) completed the first embassy engagement training exercise in the U.S. Africa Command area of responsibility in Rabat, Morocco May 26, 2017.
Embassy engagement exercises allow Embassy staff members the opportunity to see the support FASTEUR would provide in an emergency and FASTEUR gains direct knowledge of how an embassy functions, which improves their capability for response and protection.
During the training engagement, FASTEUR trained with Moroccan police and the embassy's Local Guard Force during live fire exercises, defensive tactics and medical techniques training. Embassy training engagements like these are held to prepare for a coordinated response to an unforeseen emergency, and Morocco's on-going partnership with the United States made it an ideal environment for FASTEUR to strengthen interoperability with the host nation security, locally employed guard force, Department of State and other Embassy staff.
This is the first time FASTEUR is working in Rabat for this type of exercise.
"It's been a year and a half workup watching my Marines grow," said Capt. Jacob Fernandez, Alpha Company 1st Platoon Commander. "Watching their performance and their ability to see first-hand being in an embassy and getting the realism of a full-fledged supported embassy staff to support the exercise just made the exercise go over the top and their performance was nothing less than exemplary."
"I think that as much as we can do table top exercises, that's essential, but you really can't replace exercises in which everybody has to jump up from their desks and go through the motions, go to where they need to go, try to keep communication lines open, try to understand as things are going off around you how you would react," said Stephanie Miley, Chargé d'Affaires, U.S. Mission to Morocco. "The FAST team being here offered us that opportunity. There were a lot of lessons learned. Every time we do this it gives us an opportunity to improve the game and that's what we're looking for. The FAST team gave us an extra level of sophistication that we don't normally have in these kinds of exercises."
U.S. Naval Forces Europe-Africa/U.S. 6th Fleet, headquartered in Naples, Italy, conducts the full spectrum of joint and naval operations, often in concert with joint, allied and interagency partners, in order to advance U.S. national interests and security and stability in Europe and Africa.