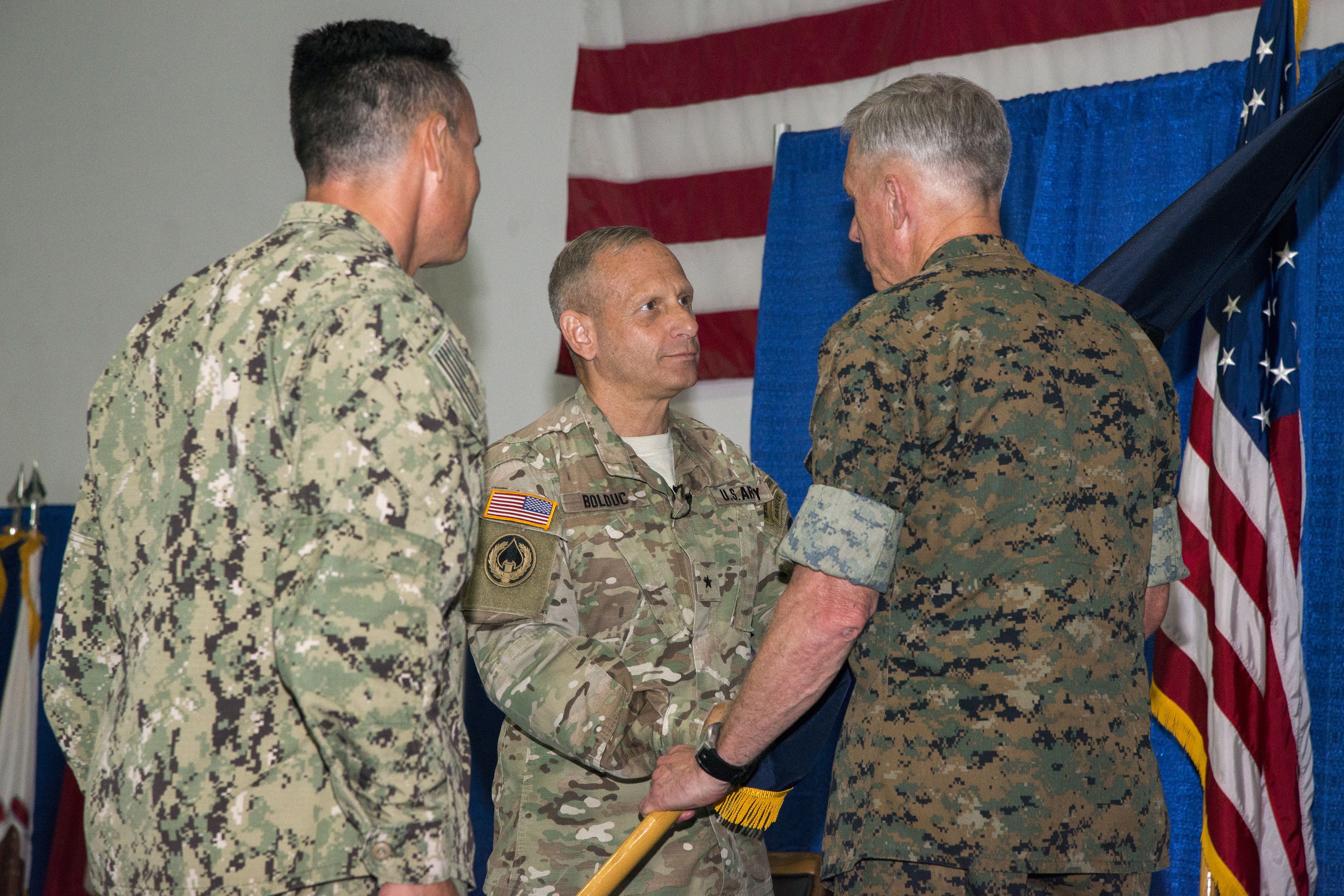 8 photos: Special Operations Command Africa gets new commander
8 photos: Special Operations Command Africa gets new commander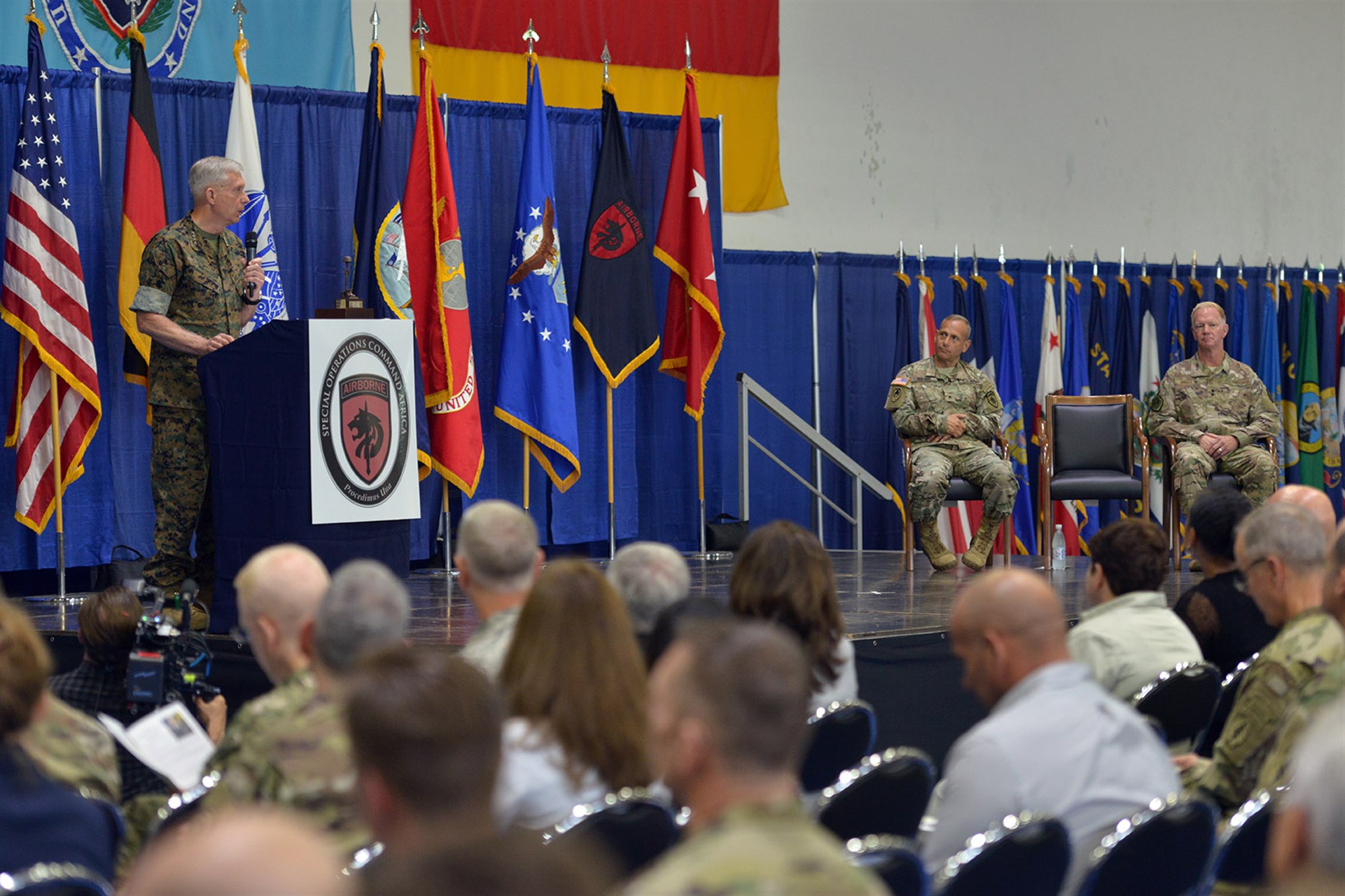 8 photos: Special Operations Command Africa gets new commander
8 photos: Special Operations Command Africa gets new commander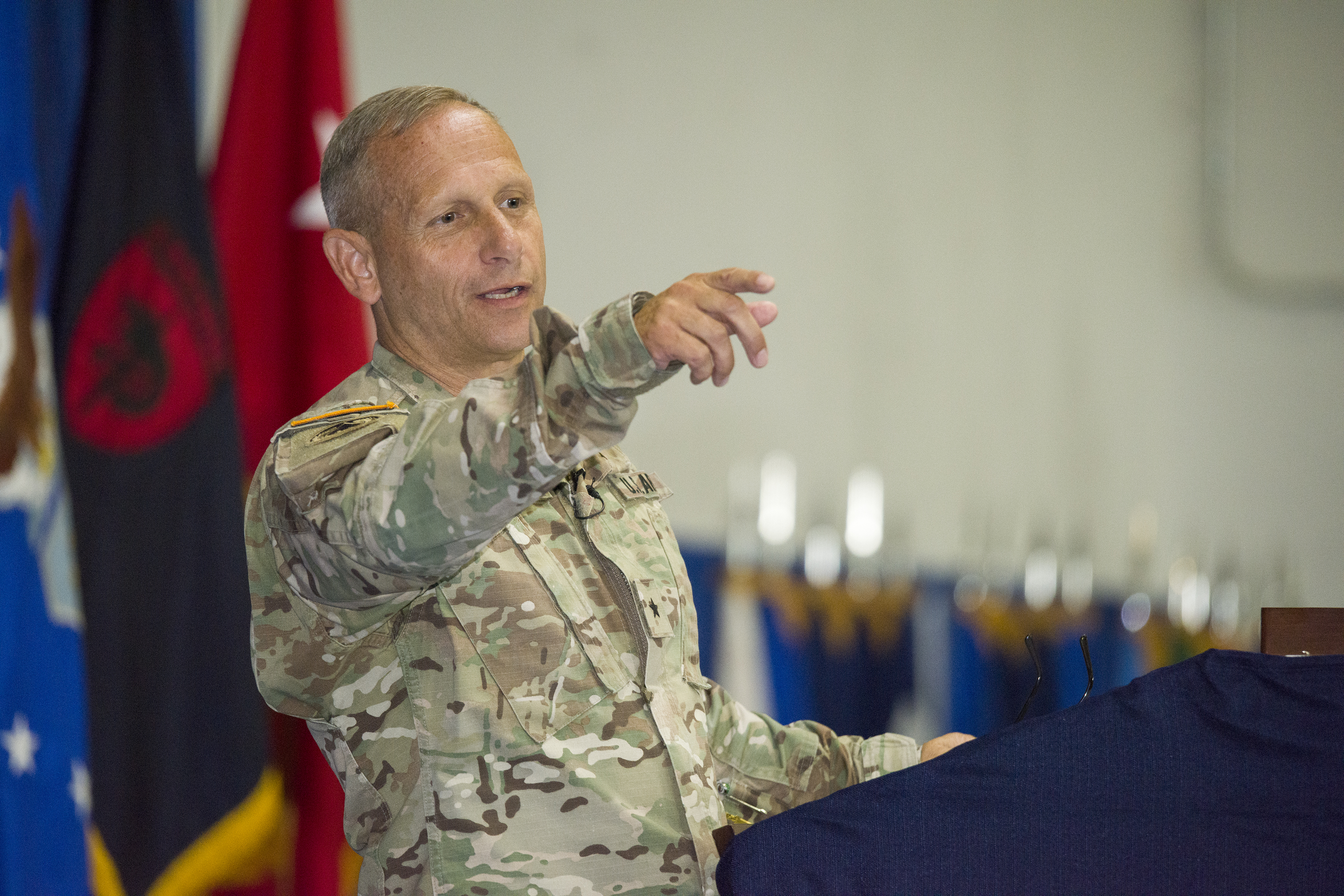 8 photos: Special Operations Command Africa gets new commander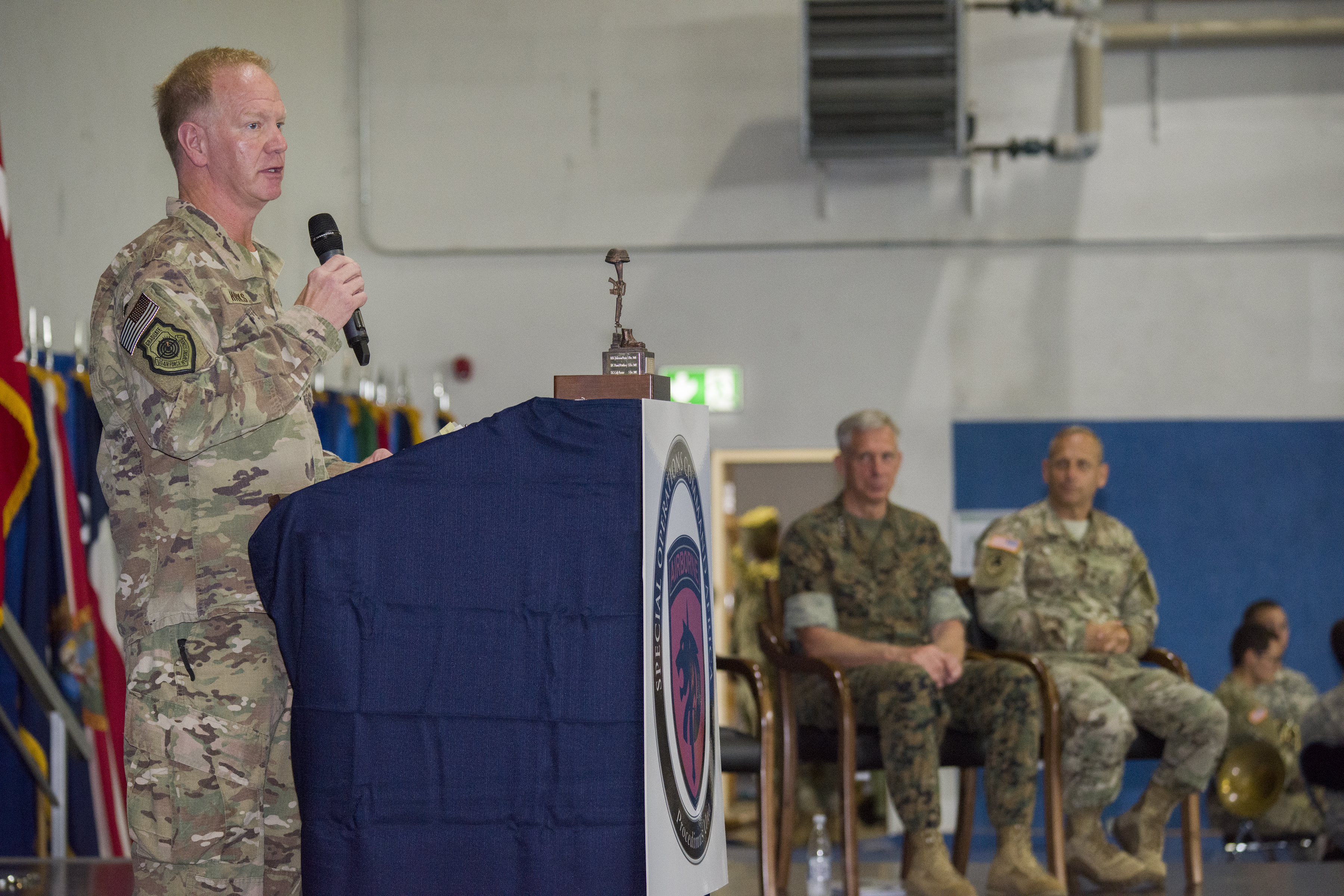 8 photos: Special Operations Command Africa gets new commander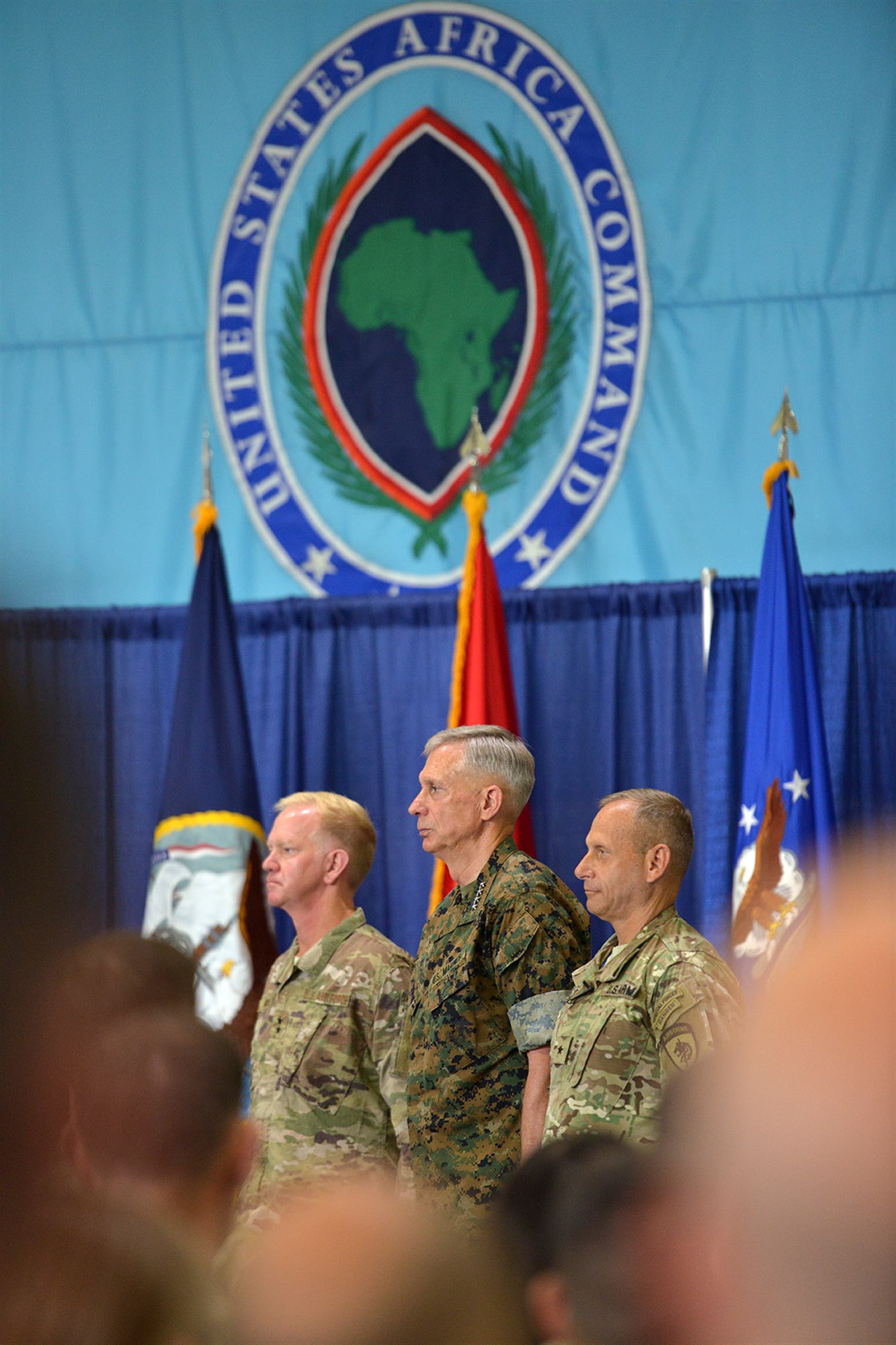 8 photos: Special Operations Command Africa gets new commander
8 photos: Special Operations Command Africa gets new commander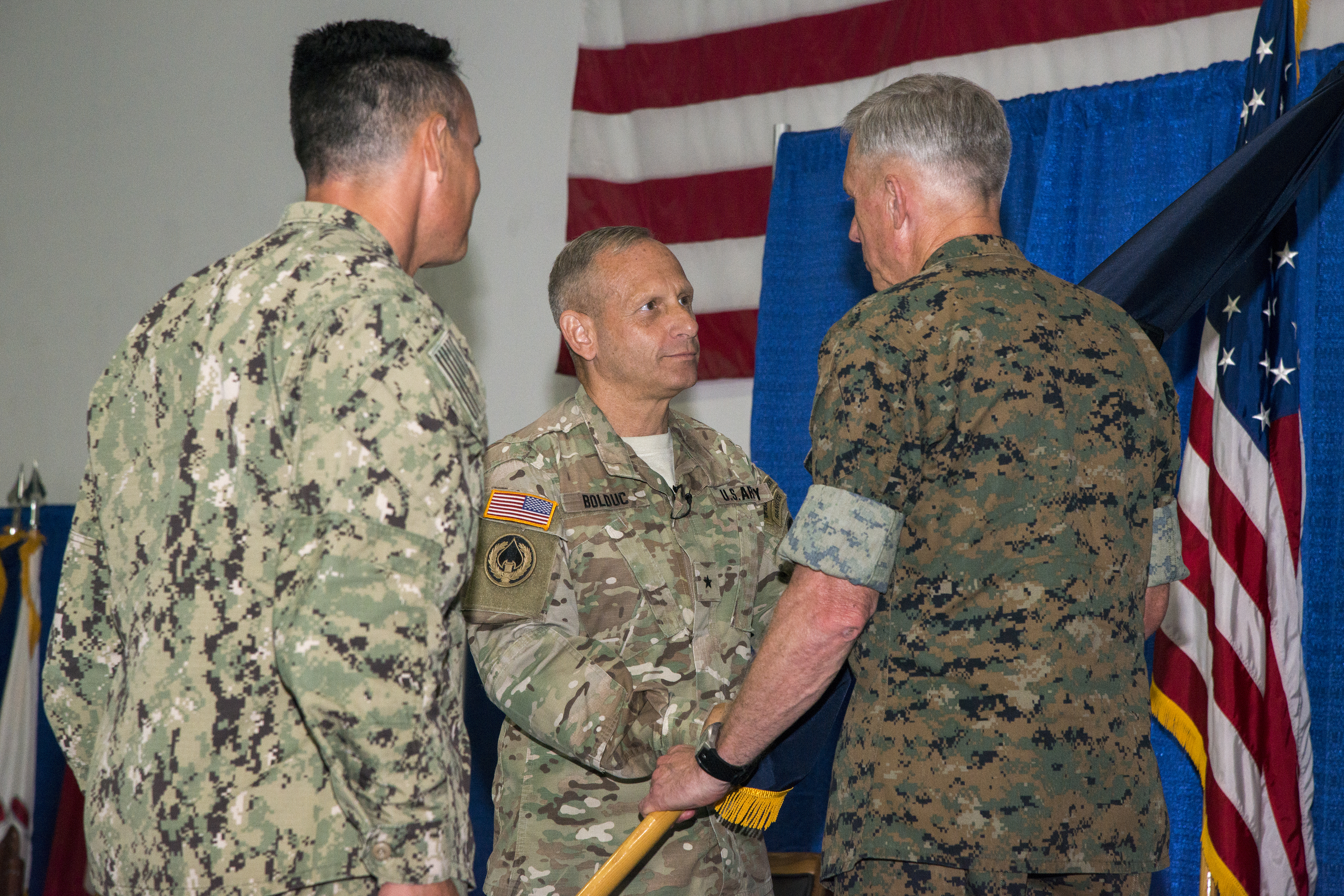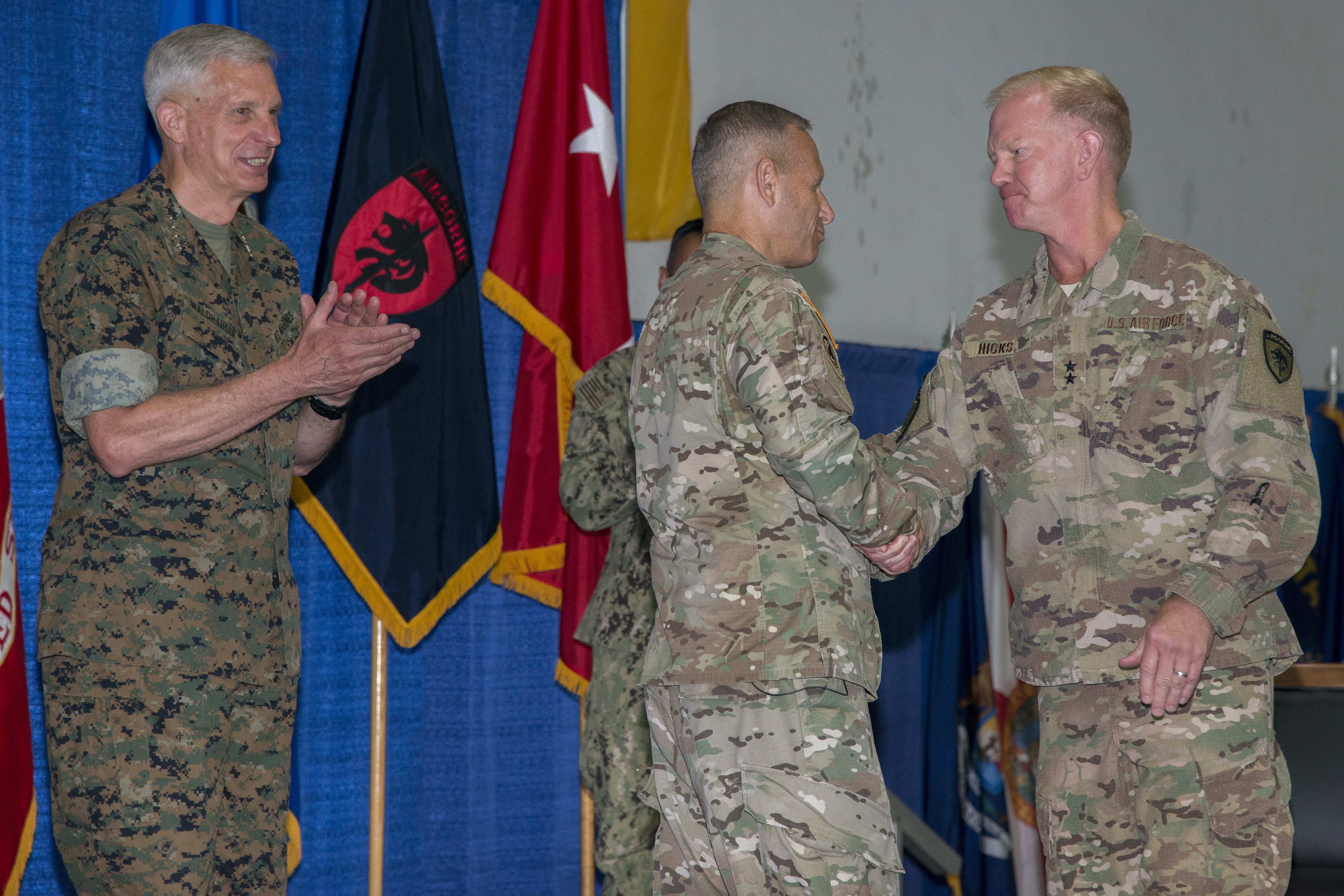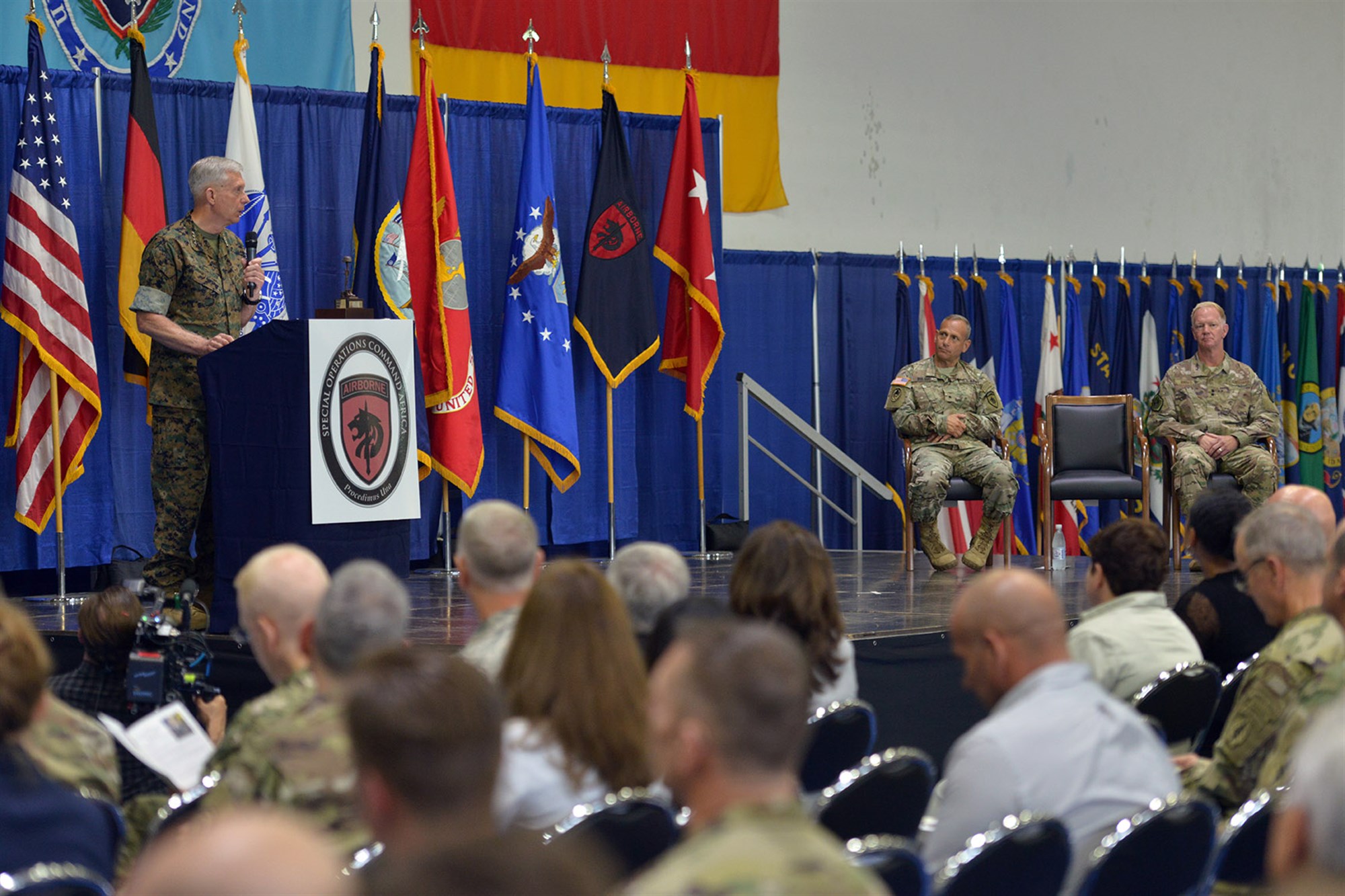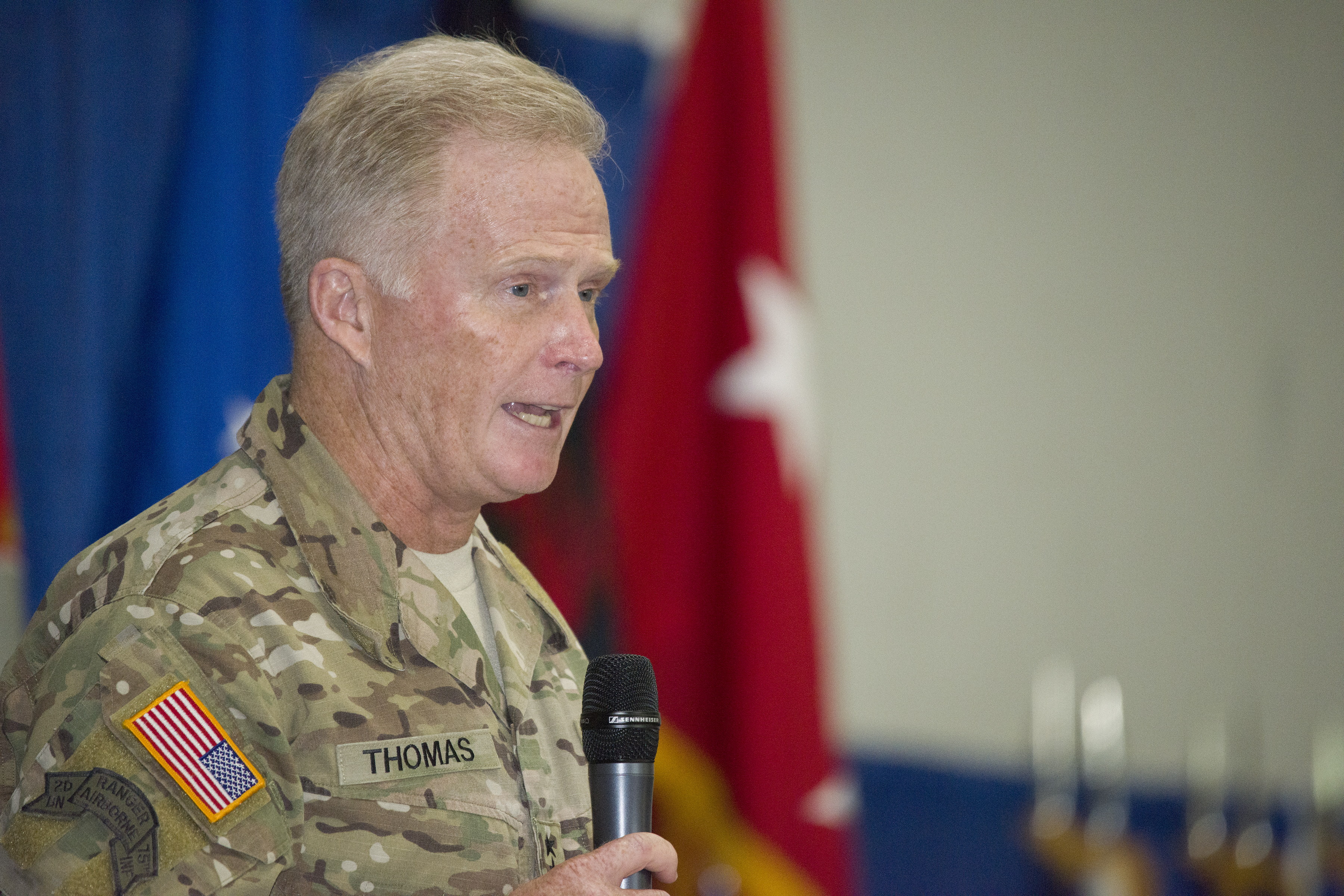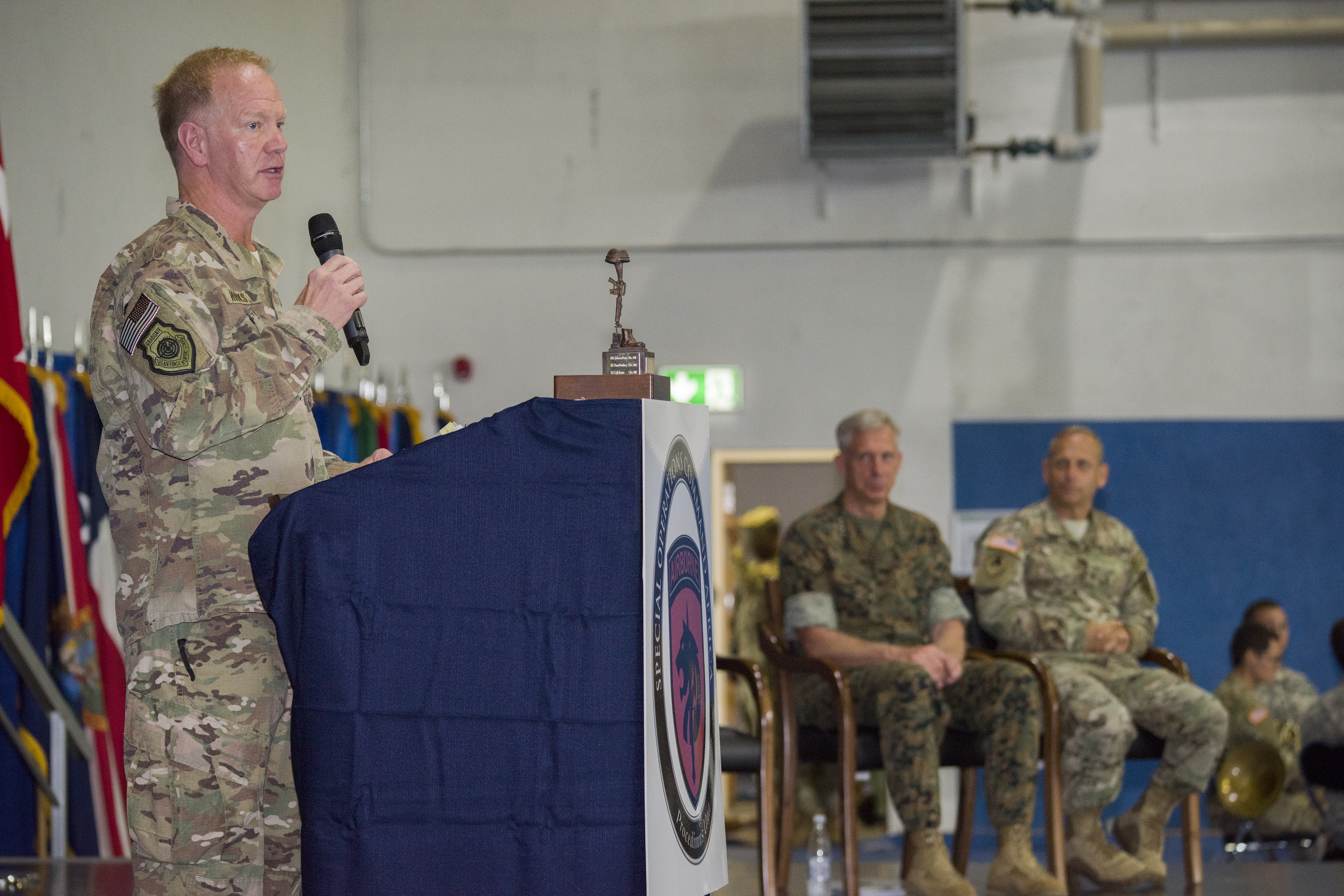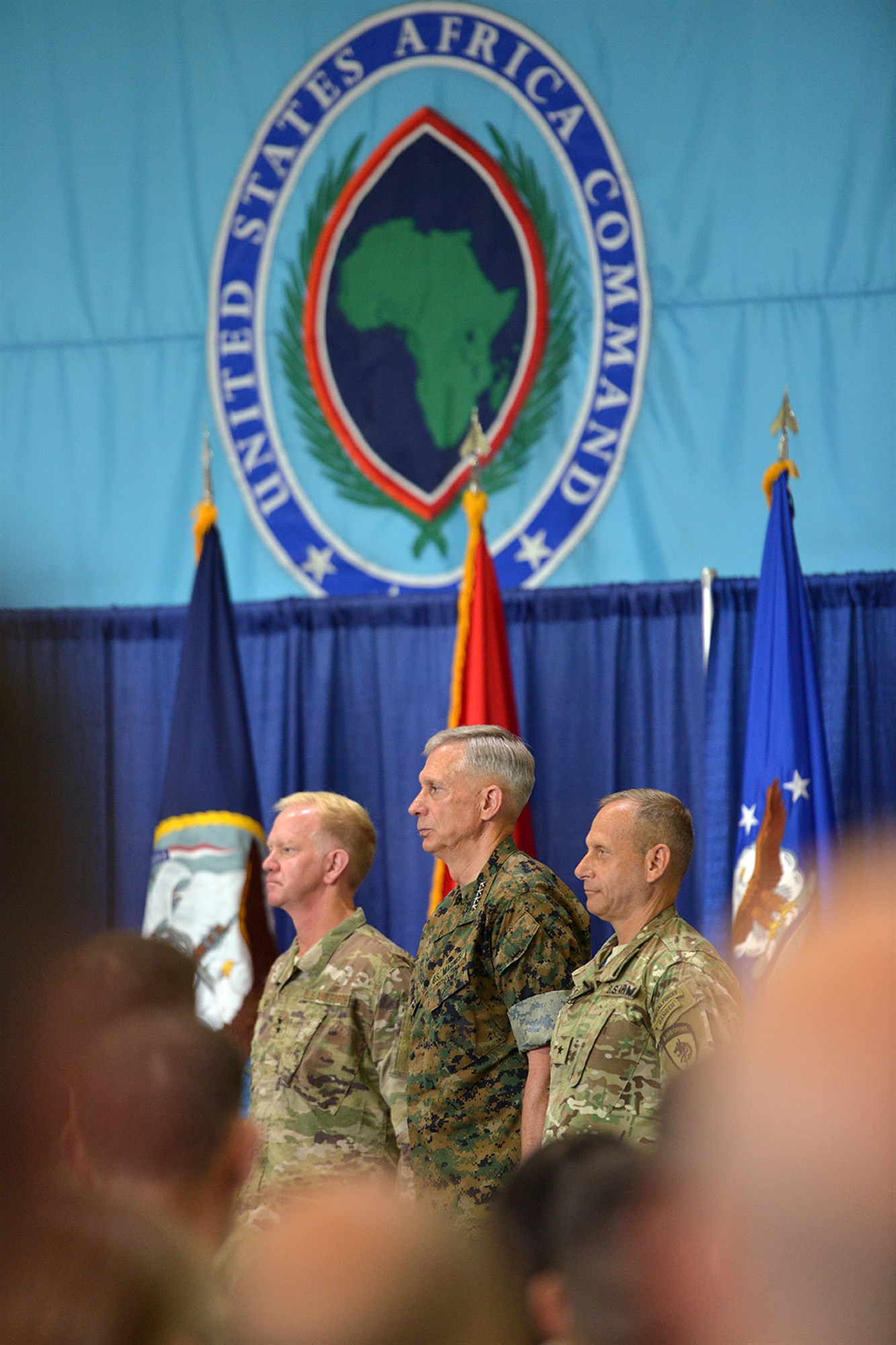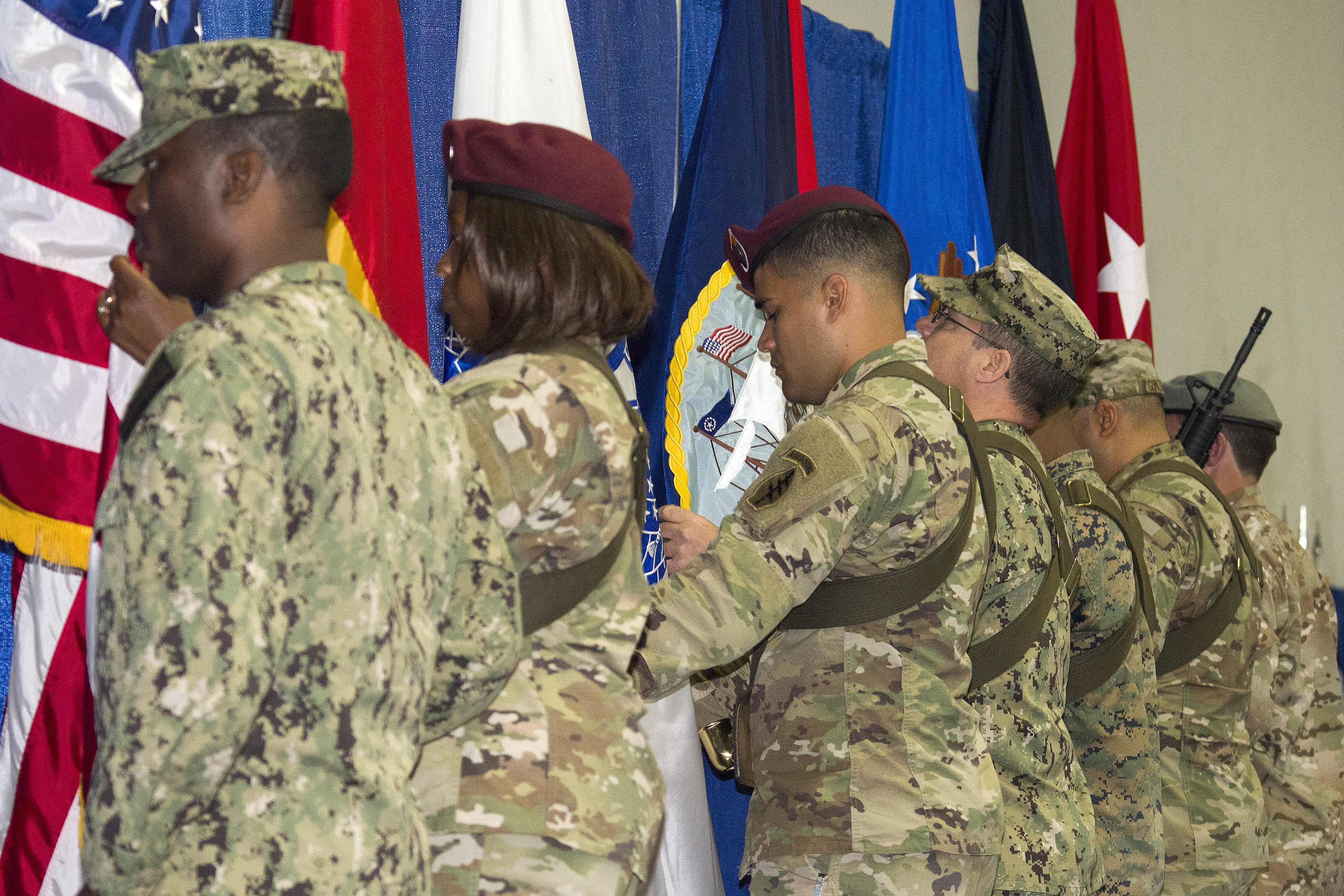 STUTTGART, GERMANY -- After more than two years in command, U.S. Army Brig. Gen. Donald C. Bolduc transferred command of Special Operations Command Africa to U.S. Air Force Maj. Gen. J. Marcus Hicks at Kelley Barracks, June 29.
Special Operations Command Africa, known as SOCAFRICA, is the operational command responsible for joint special operations conducted in support of U.S. Africa Command. SOCAFRICA's operations focus on countering violent extremist organizations, strengthening the defense capabilities of African partners and protecting U.S. interests in Africa.
Bolduc, who is retiring after 32 years of service, said enduring relationships between U.S. SOF and African forces are key to enhancing the ability of partners to secure their borders, protect civilian populations and allow for good governance. Recurring events like Flintlock, a multinational special operations exercise hosted by different African partner nations every year, create opportunities to strengthen those relationships.
"We simply do our job as part of a larger team and view our contribution as important, but only a small part of the solution to stability in Africa," Bolduc said.
Maintaining relationships with partners not only helps build their military capacity, but also improves the ability of multiple nations to respond to crises on a continent comprised of 53 sovereign nations across a land mass of more three times the size of the continental United States. Connections made among African partners at an exercise or other training event coordinated by SOCAFRICA may pay off on the battlefield.
U.S. Marine Corps Gen. Thomas D. Waldhauser, commander of U.S. Africa Command, stressed the important role SOCAFRICA has in executing his command's priorities which include countering violent extremist organizations like Al-Shabaab in Somalia and Boko Haram in the Lake Chad Basin, enabling African partners to counter illicit trafficking, and protecting U.S. personnel and facilities.
"Altogether, these engagements effectively carry out AFRICOM's mission to help build the security, stability, and prosperity of our African partner nations," Waldhauser said. "The Soldiers, Sailors, Airmen and Marines of SOCAFRICA are perhaps the most versatile and flexible individuals we have in the AFRICOM area of responsibility today."
Having just finished a tour as the chief of staff for U.S. Special Operations Command at MacDill Air Force Base, Florida, Hicks brings SOF enterprise-level insight to the command. His experience in special operations started with flying AC-130H and AC-130U gunships. Among other assignments, Hicks went on to command the Combined Joint Special Operations Air Component at Joint Base Balad, Iraq, and the 14th Weapons Squadron at Hurlburt Field, Florida, the home of Air Force Special Operations Command where he was the director of operations.
"[In Africa] these are truly transregional, multidomain and multifunctional issues. They are not all SOF problems to solve, but I believe SOF can help in many creative ways," Hicks said.
Following Bolduc, Hicks will lead the more than 1,000 U.S. Army, Air Force, Navy and Marine Special Operations Forces as they continue to serve as U.S. Africa Command's main component in countering terror and strengthening key partner nation militaries across the continent.