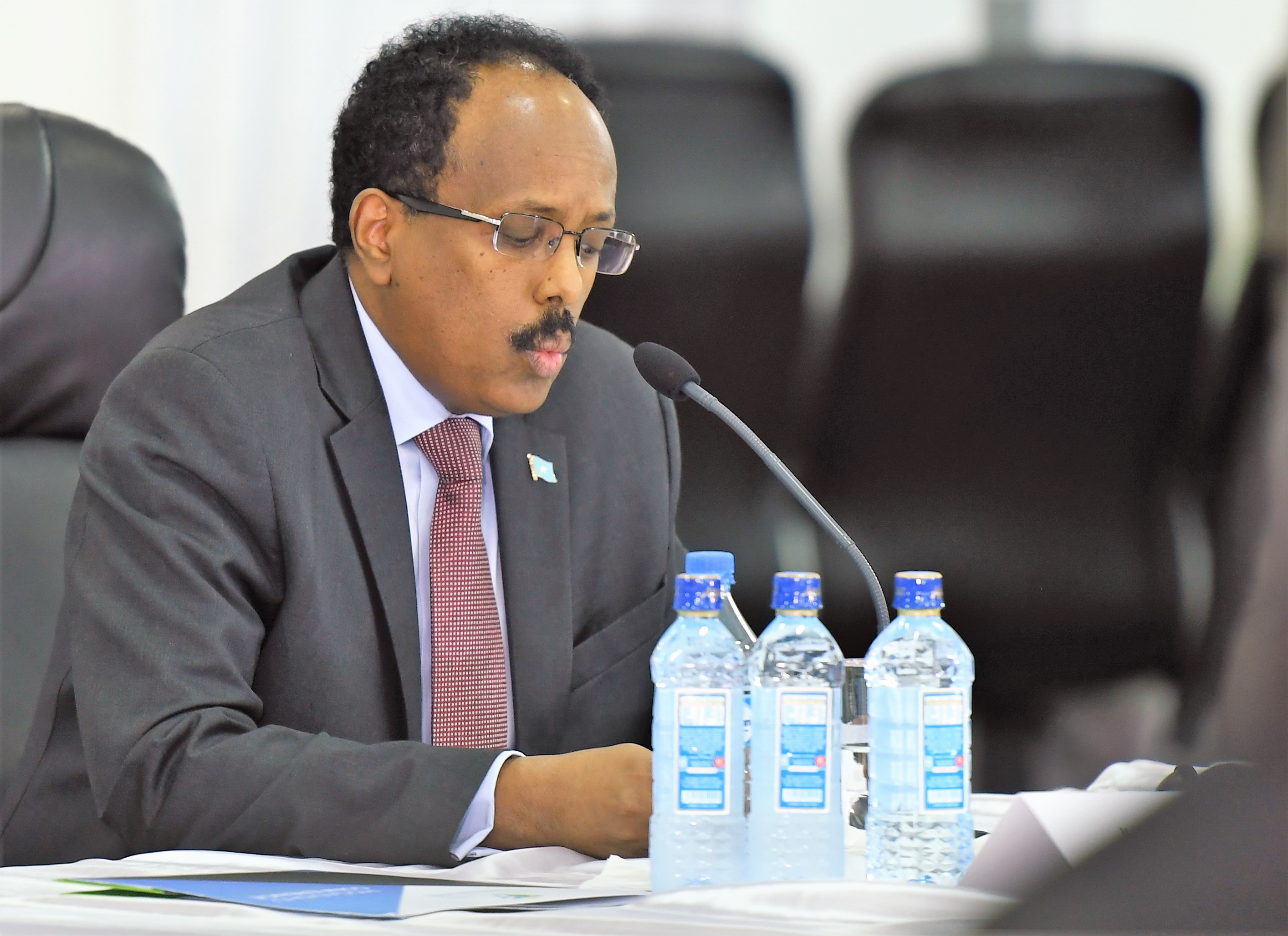 5 photos: U.S. support to the Federal Government of Somalia continues to make a positive impact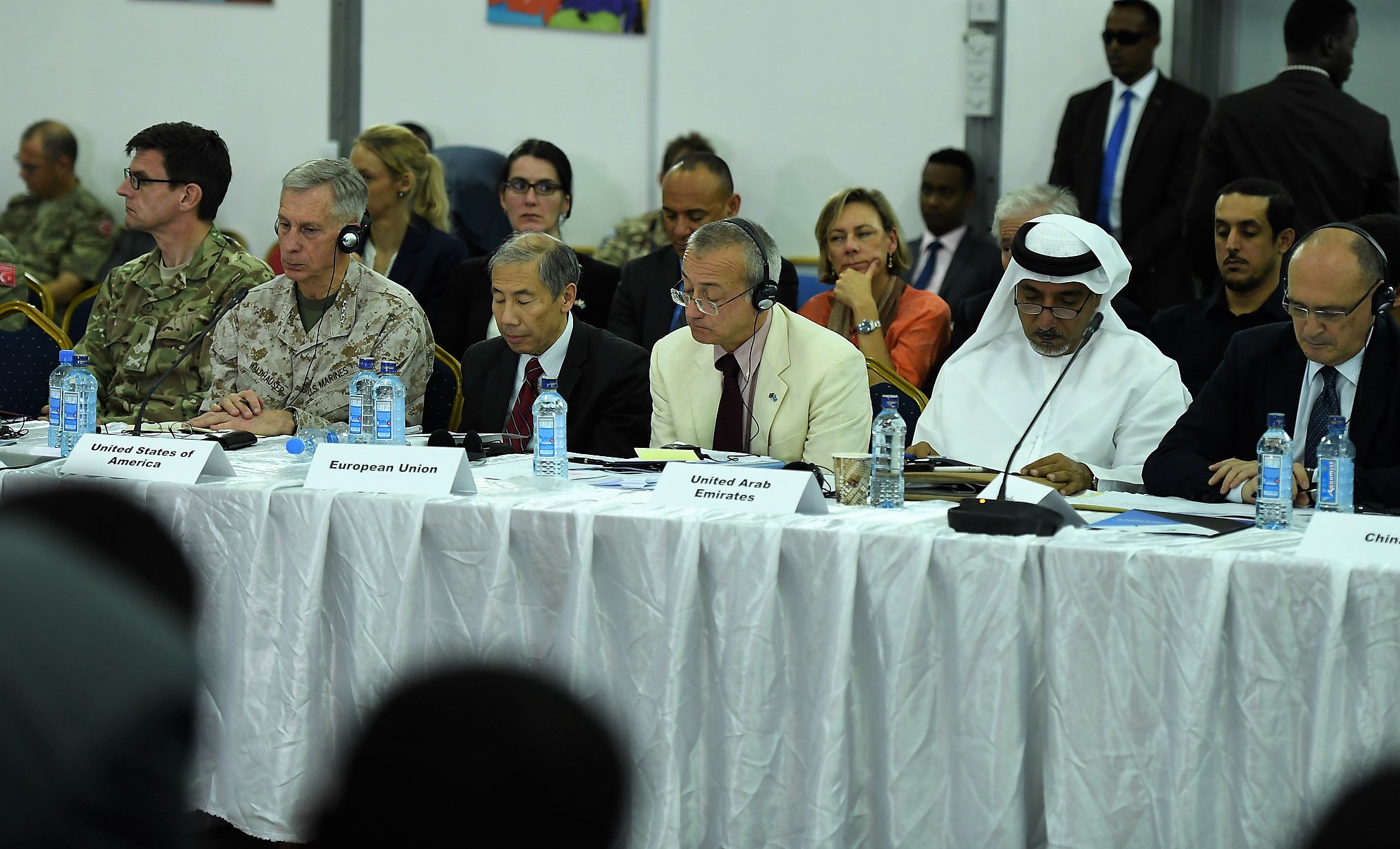 5 photos: U.S. support to the Federal Government of Somalia continues to make a positive impact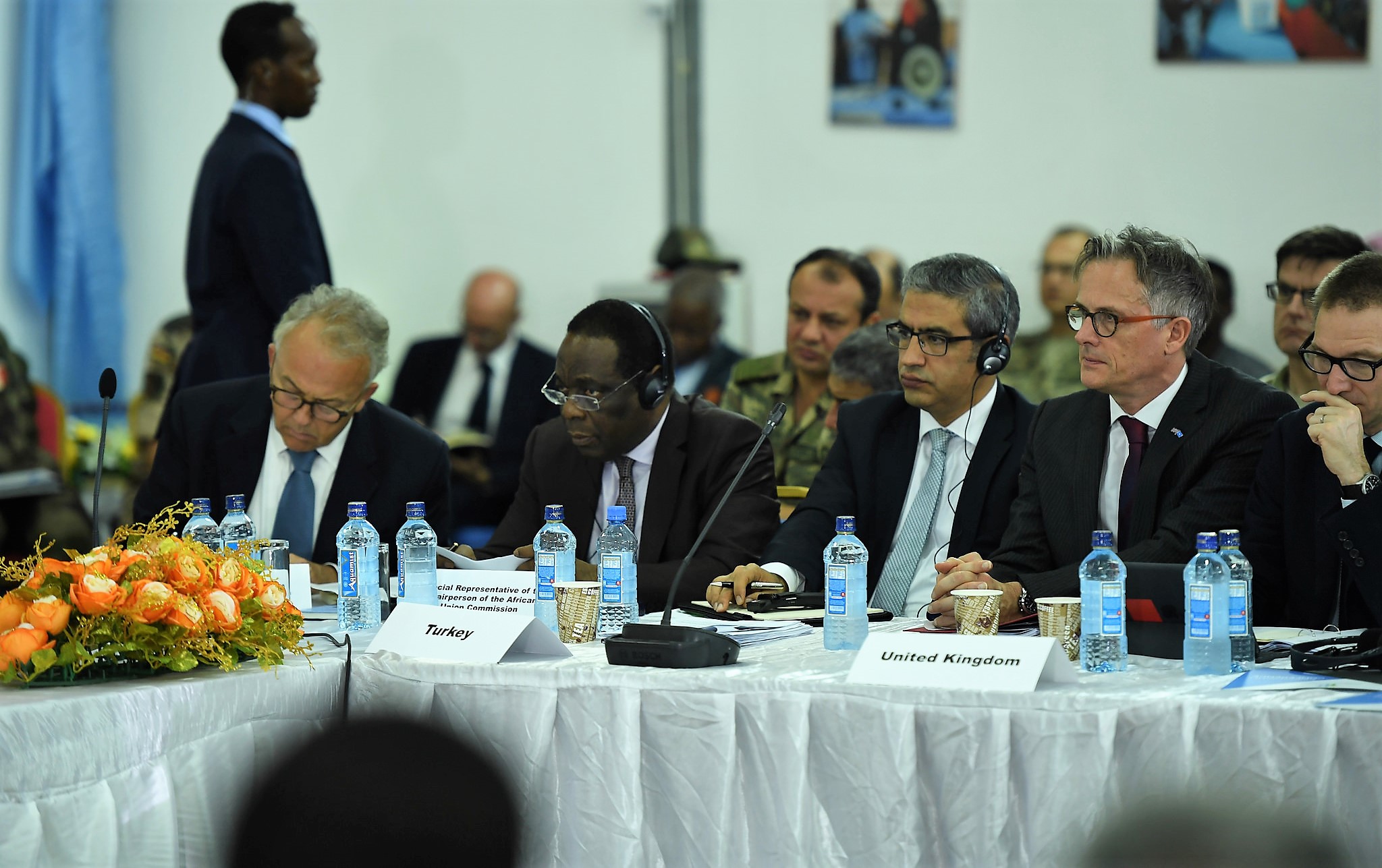 5 photos: U.S. support to the Federal Government of Somalia continues to make a positive impact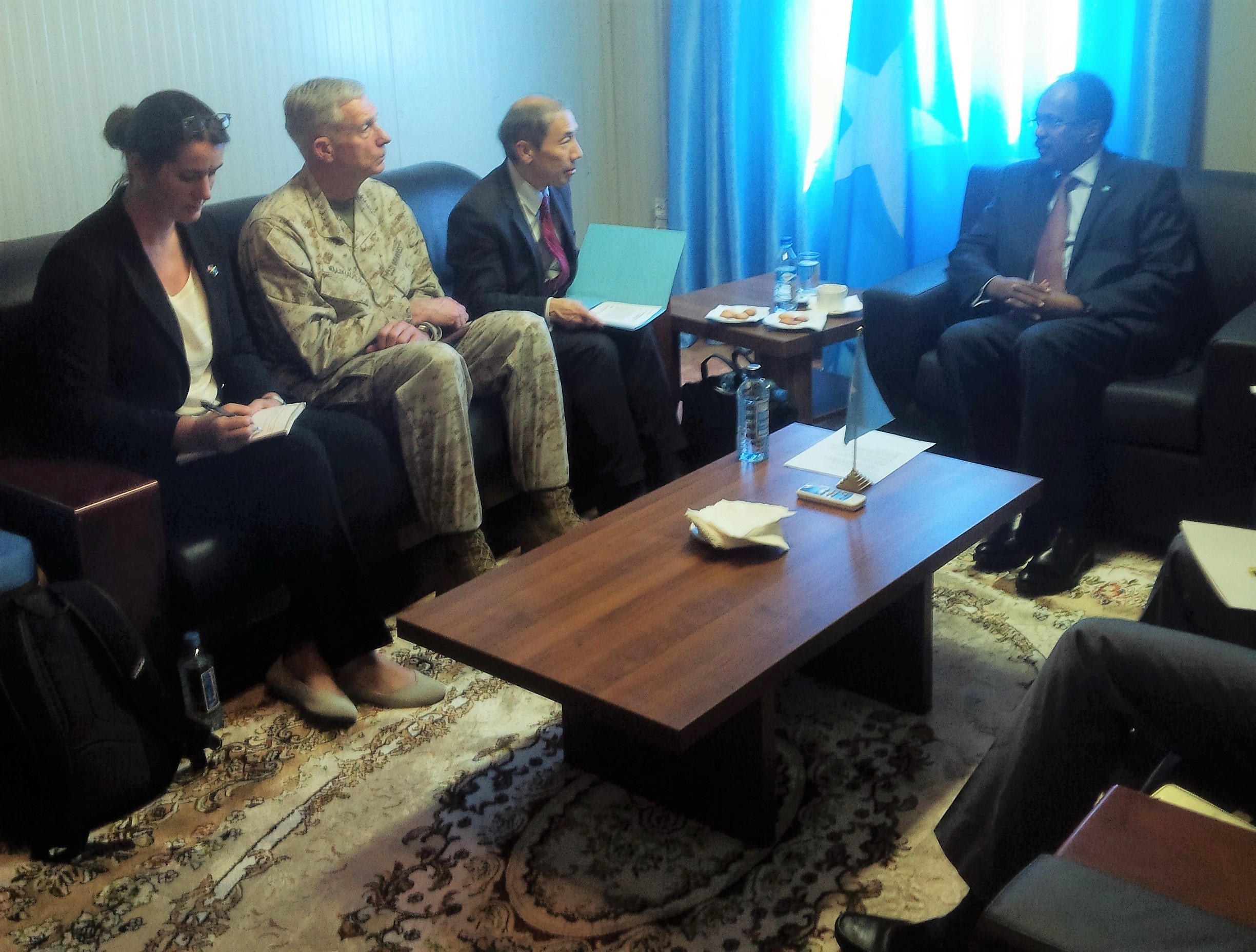 5 photos: U.S. support to the Federal Government of Somalia continues to make a positive impact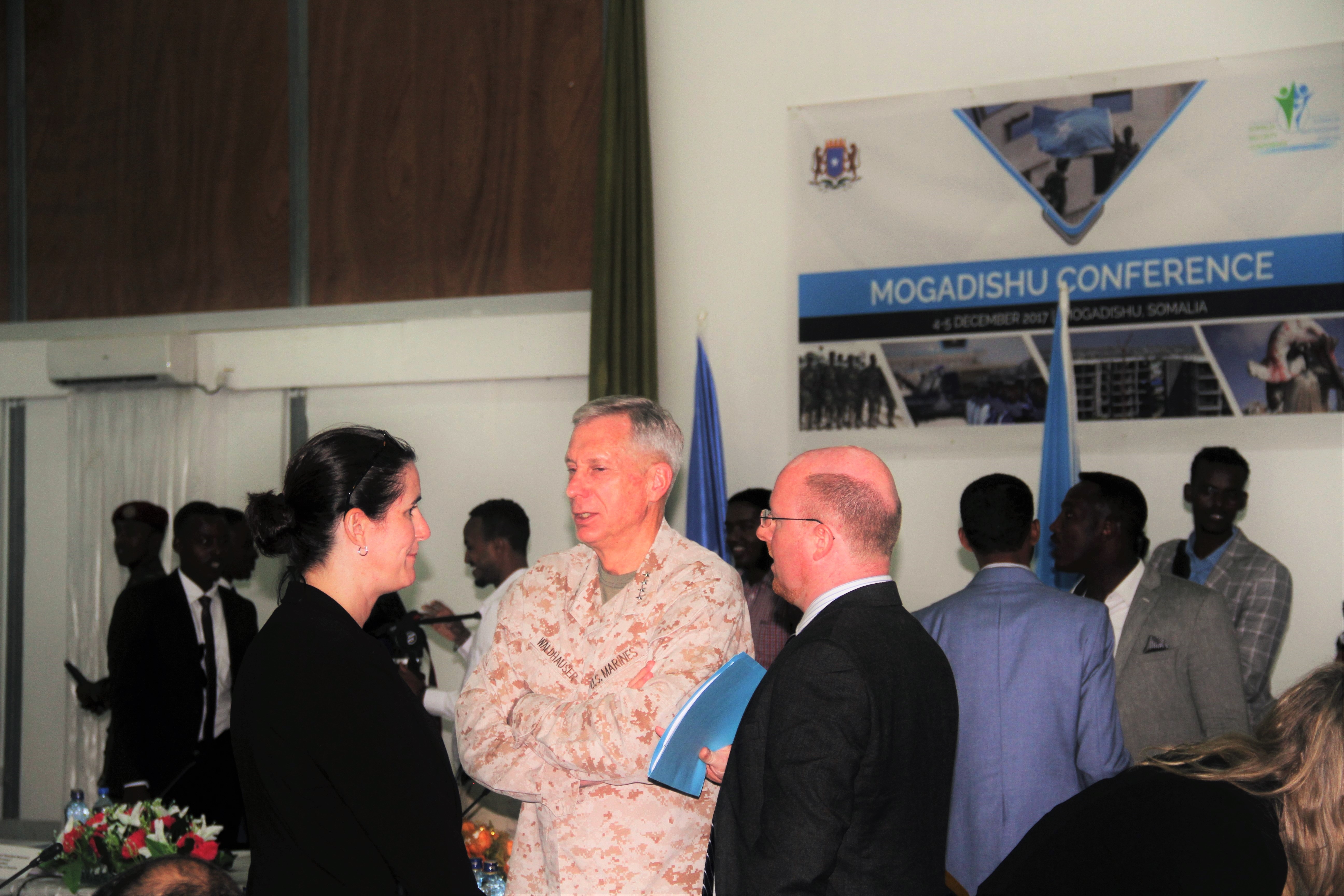 5 photos: U.S. support to the Federal Government of Somalia continues to make a positive impact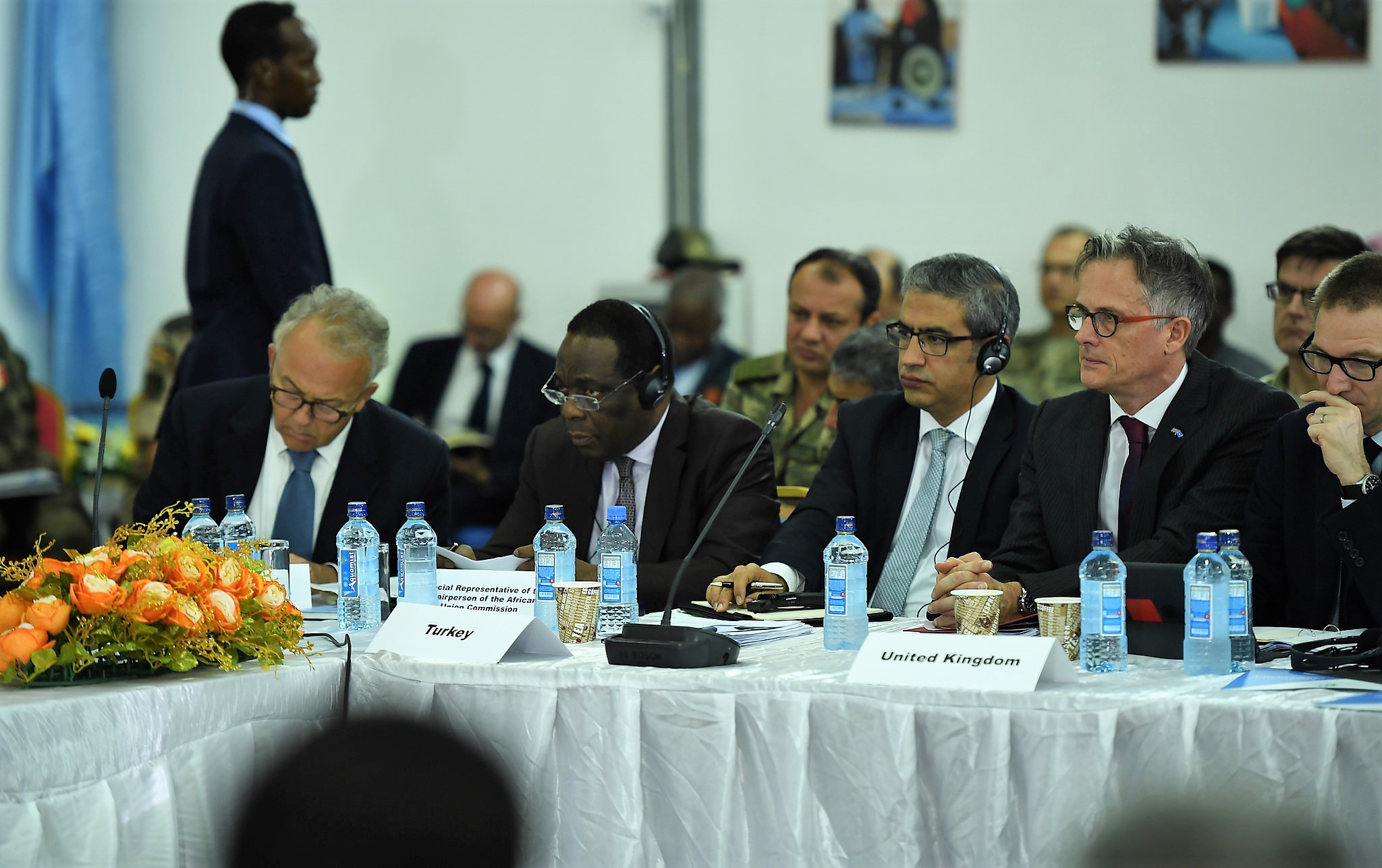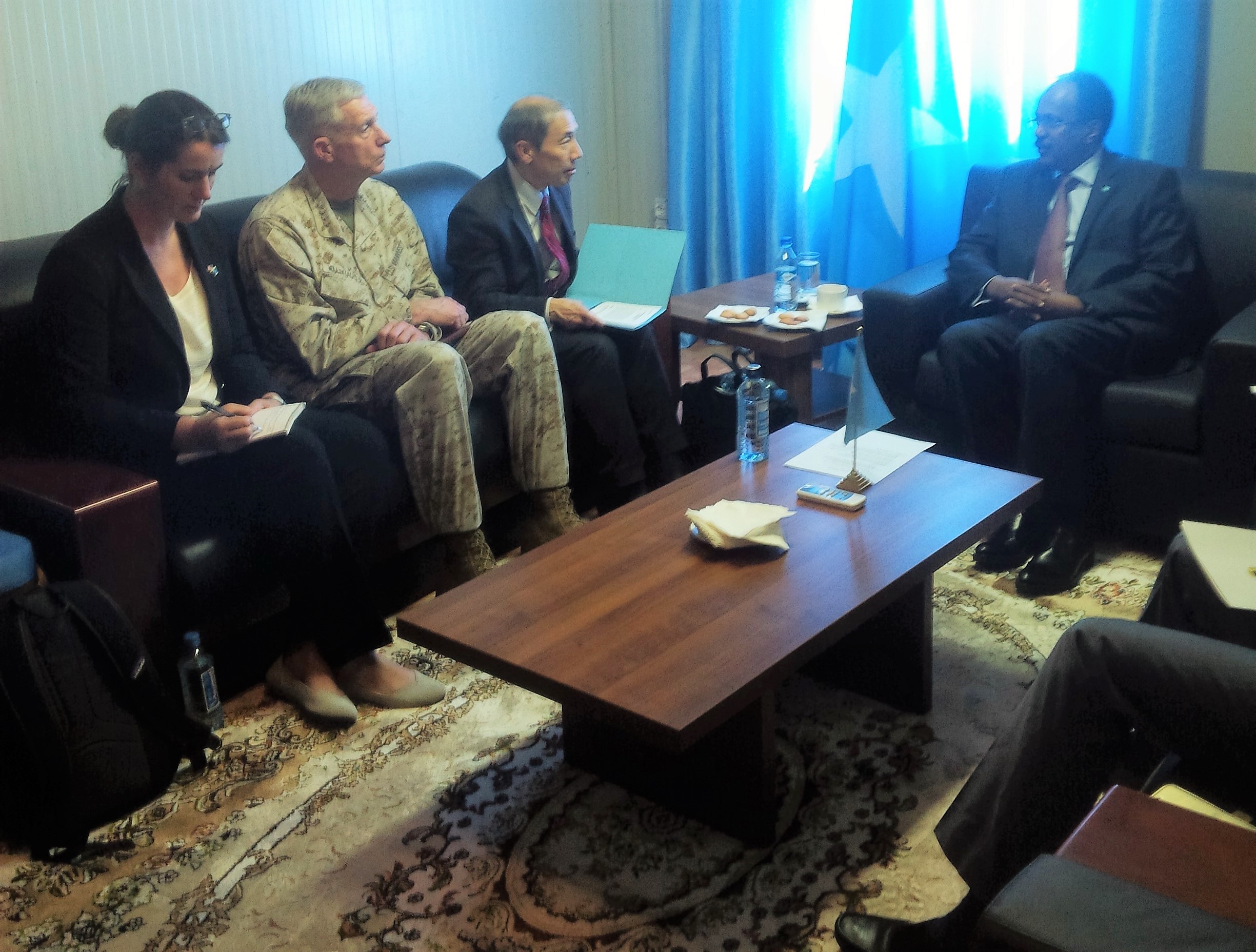 MOGADISHU, Somalia – A delegation of leaders from the U.S. attended the Somalia Security Conference on December 4th to discuss international support of the Federal Government of Somalia-led efforts to stabilize and rebuild their country. The U.S. delegation was led by Ambassador Don Yamamoto, Acting Assistant Secretary of State for African Affairs, and included U.S. Marine Corps General Thomas D. Waldhauser, Commander, U.S. Africa Command; Jonathan Howard, National Security Council Director of African Affairs; and Michelle Lenihan, Acting Deputy Assistant Secretary of Defense for African Affairs.
The U.S. remains committed to helping Somalia's government strengthen democratic institutions, improve stability and security, and deliver services for the Somali people. U.S. goals in Somalia are to promote political and economic stability, prevent the use of Somalia as a safe haven for international terrorism, and alleviate the humanitarian crisis caused by years of conflict, drought, flooding, and deficient governance. To help achieve these goals, U.S. Africa Command's efforts in Somalia support, and are closely implemented with, the Federal Government of Somalia, the U.S. Mission to Somalia, the U.S. Agency for International Development, and a host of other international and interagency partners.
The December 4th conference was co-convened by the United Nations and African Union, chaired by Somali President Mohamed Abdullahi Mohamed, also known as President Farmaajo, and was attended by 29 of Somalia's partners. As members of the international community gathered in Mogadishu, they focused on a review of the Somalia Security Pact. The conference also set a course for the future of the Federal Government of Somalia's national security architecture, one of the country's primary commitments from the previous Somalia Security Conference, held in London this past May.
"All the work we do by, with, and through the African Union Mission in Somalia and our Somali partners, whether dealing with the threats they face or training them to improve their capabilities, is focused toward one goal," Waldhauser said. "And that is establishing a secure environment for the broader diplomatic efforts related to national reconciliation and the building of a viable, capable, and representative government in Somalia."
Attendees at this conference were encouraged by the progress made by the Federal Government of Somalia and international partners since the conference held in London. In November, for example, Somalia's prime minister, minister of defense, and chief of defense staff approved the Somali National Defense Strategy and a reorganization of the Somali National Army. These key steps demonstrated important security sector progress.
During this conference attendees began to map the path ahead for the next few years, agreeing any large-scale transition of security responsibilities from the African Union Mission in Somalia to the Somali National Security Forces is premature and a conditions-based transition plan must be developed immediately.
"Our efforts to put pressure on the al Shabaab and ISIS terrorist networks provide time and space for the gradual development of the Somali National Army, police force and government," said Waldhauser. "The Federal Government of Somalia, led by President Farmaajo, faces significant work ahead to help Somalia recover from the nearly 30-year vacuum of Somali federal governance, but we are encouraged by their progress."
The challenges associated with assisting our Somali partners in building a capable and sustainable security force remain very visible, as indicated by the vehicle-borne-improvised-explosive-device attacks in Mogadishu during October that killed hundreds of civilians, including women and children.
"The threat from al Shabaab continues to be a serious one, as shown by their deadly attacks killing more than 500 in Mogadishu back in October," Waldhauser said. "While we are not increasing our presence or assets there, or intentionally escalating strikes, our pressure on the network and information sharing efforts are paying off with an increasing awareness of what the enemy is doing, making our targeting efforts more successful."
The U.S. takes a whole-of-government approach to addressing security issues and broader challenges, because solutions in Somalia require efforts beyond just the military. Multiple agencies of the U.S. Government support the Federal Government of Somalia, alongside international partners and non-governmental organizations on the ground in Somalia. These non-governmental organizations, vital to the well-being of the Somali citizens, have been terrorized and robbed by al Shabaab, who steal humanitarian assistance supplies intended for citizens in need. Adhering to the rule of law and respecting human rights, while assisting the Somali National Security Forces to counter terrorism, is paramount to gain Somali citizen support for their security forces. Al Shabaab is well known for committing human rights violations and using misinformation and propaganda to influence Somali citizens and misrepresent media reporting.
"As we conduct strikes on terrorist targets, we always focus on the protection of civilians. This remains a vital component of our efforts and those of our Somali partners," Waldhauser said. "As we look to protect innocent civilians and the large number of non-governmental organizations and other agencies operating in Somalia, lethal strikes require precision and patience which are integral to our targeting efforts. Knowing target composition as clearly as possible enables us to quickly counter al Shabaab propaganda claiming civilian casualties."
In addition to assisting with security efforts, since 2006 the U.S. has provided $1.5 billion in humanitarian assistance in Somalia to address the problems of drought, famine, and refugees. Since 2011, the U.S. has provided an additional $240 million in development assistance to support economic, political, and social sectors in achieving greater stability, establishing a formal economy, obtaining access to basic services, and attaining representation through legitimate, credible governance.
"While there is certainly more work to be done, this security conference confirmed we have made measureable progress in Somalia," said Waldhauser. "With the strong relationship we have established with President Farmaajo and the Federal Government of Somalia, and by continuing to work closely with our allies and partners, we will help set the conditions to transition security responsibilities to the Somali National Security Forces and promote a secure, stable, and prosperous Somalia."