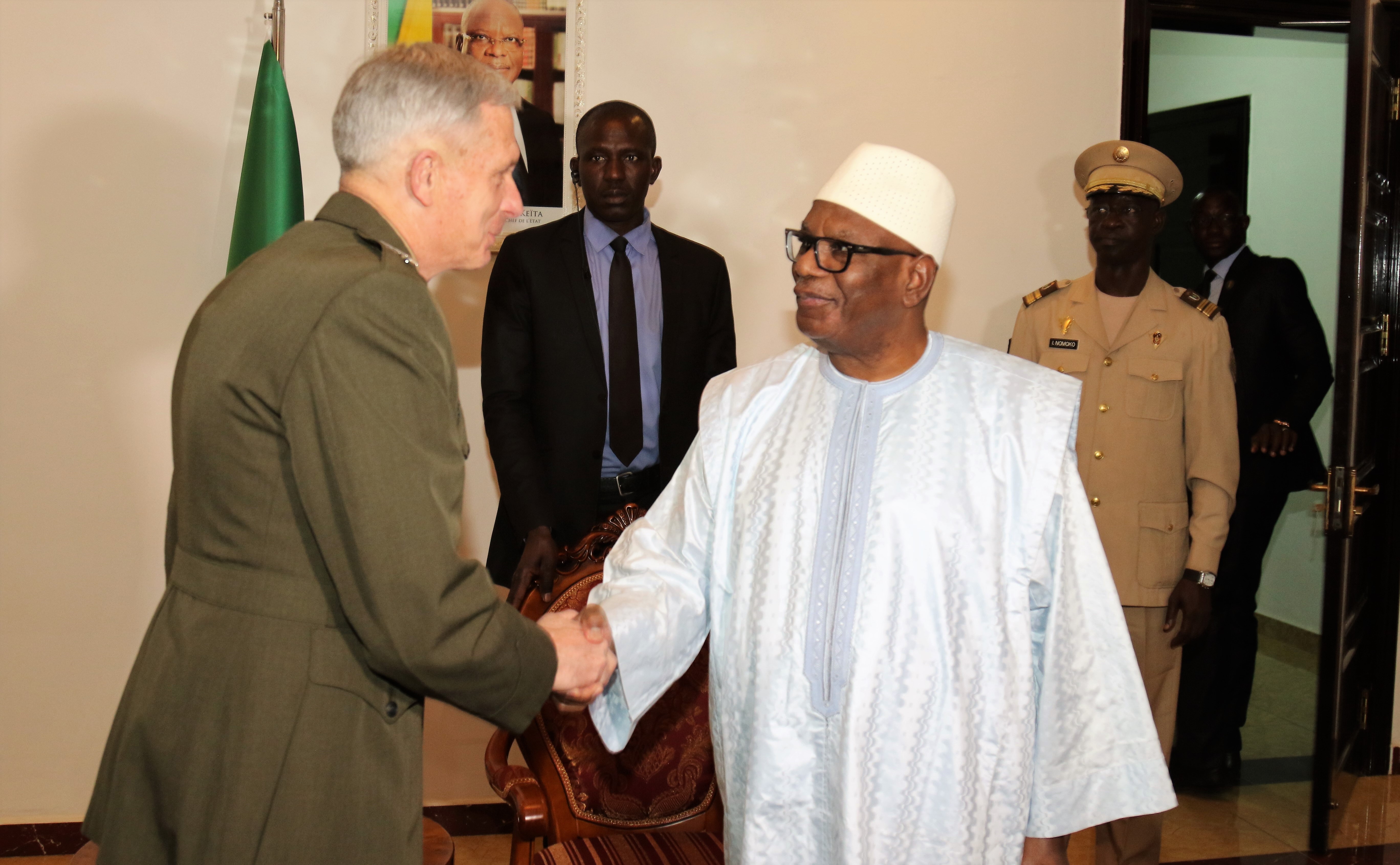 4 photos: AFRICOM Commander Meets with Malian President, Senior Defense Officials
4 photos: AFRICOM Commander Meets with Malian President, Senior Defense Officials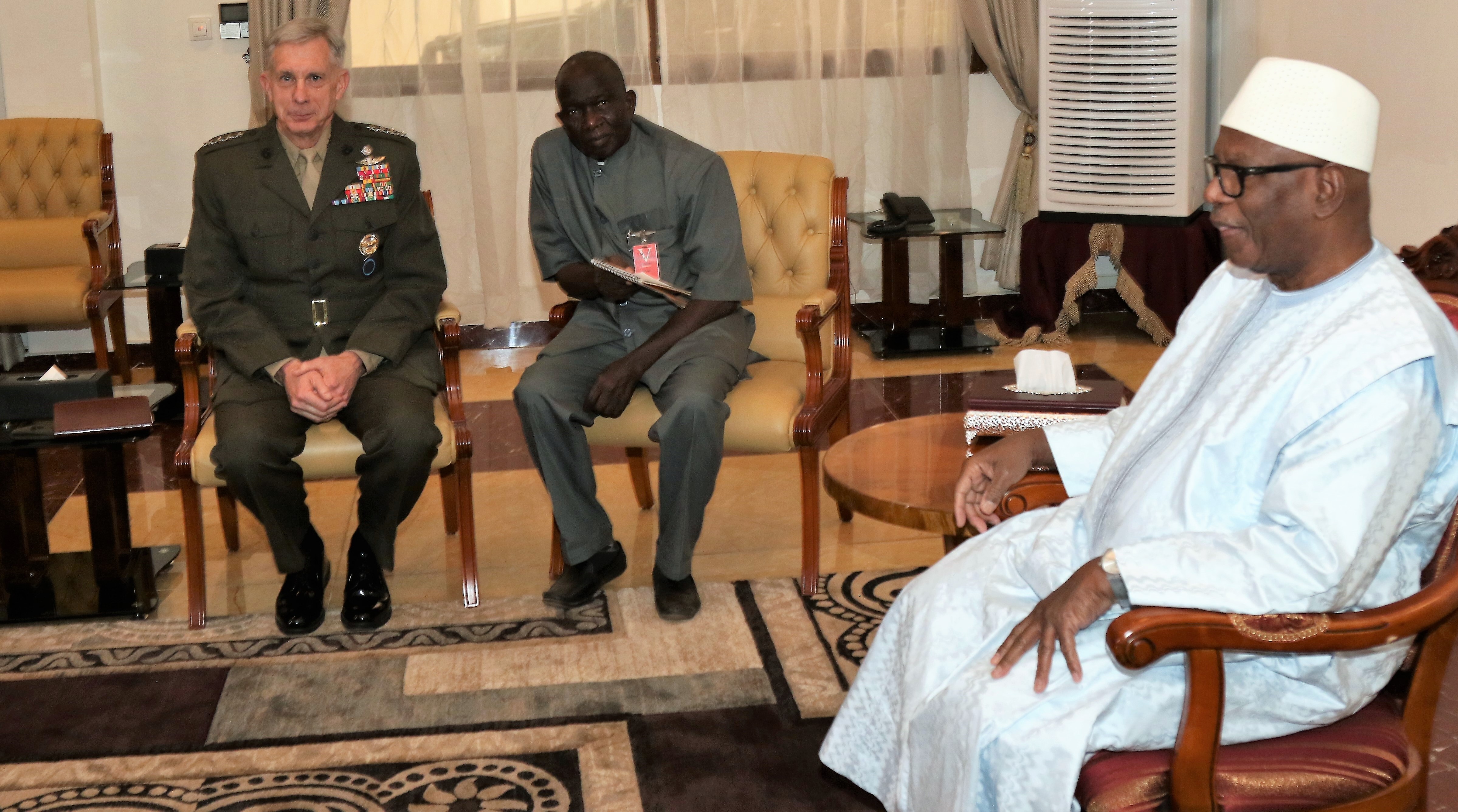 4 photos: AFRICOM Commander Meets with Malian President, Senior Defense Officials
4 photos: AFRICOM Commander Meets with Malian President, Senior Defense Officials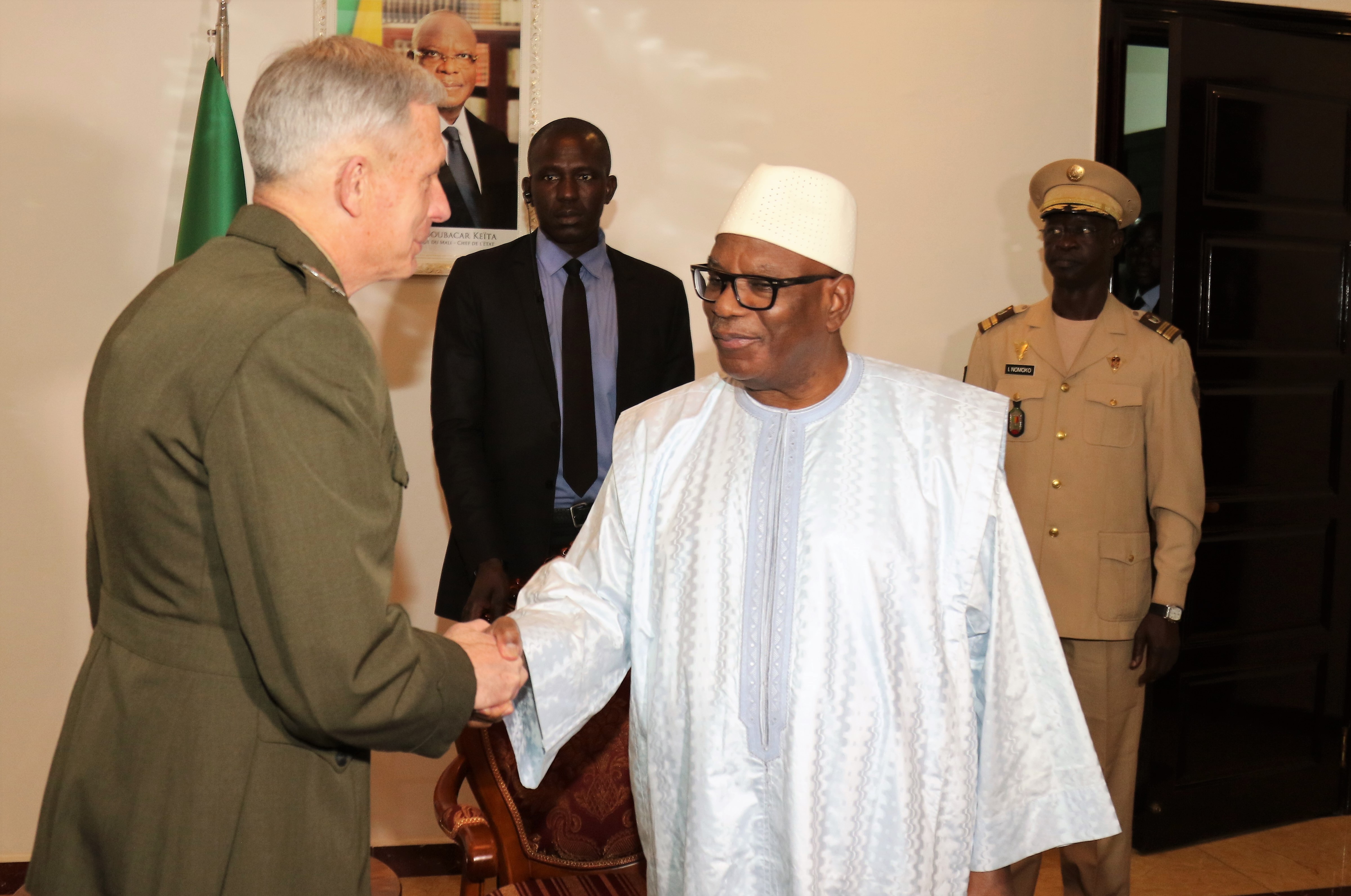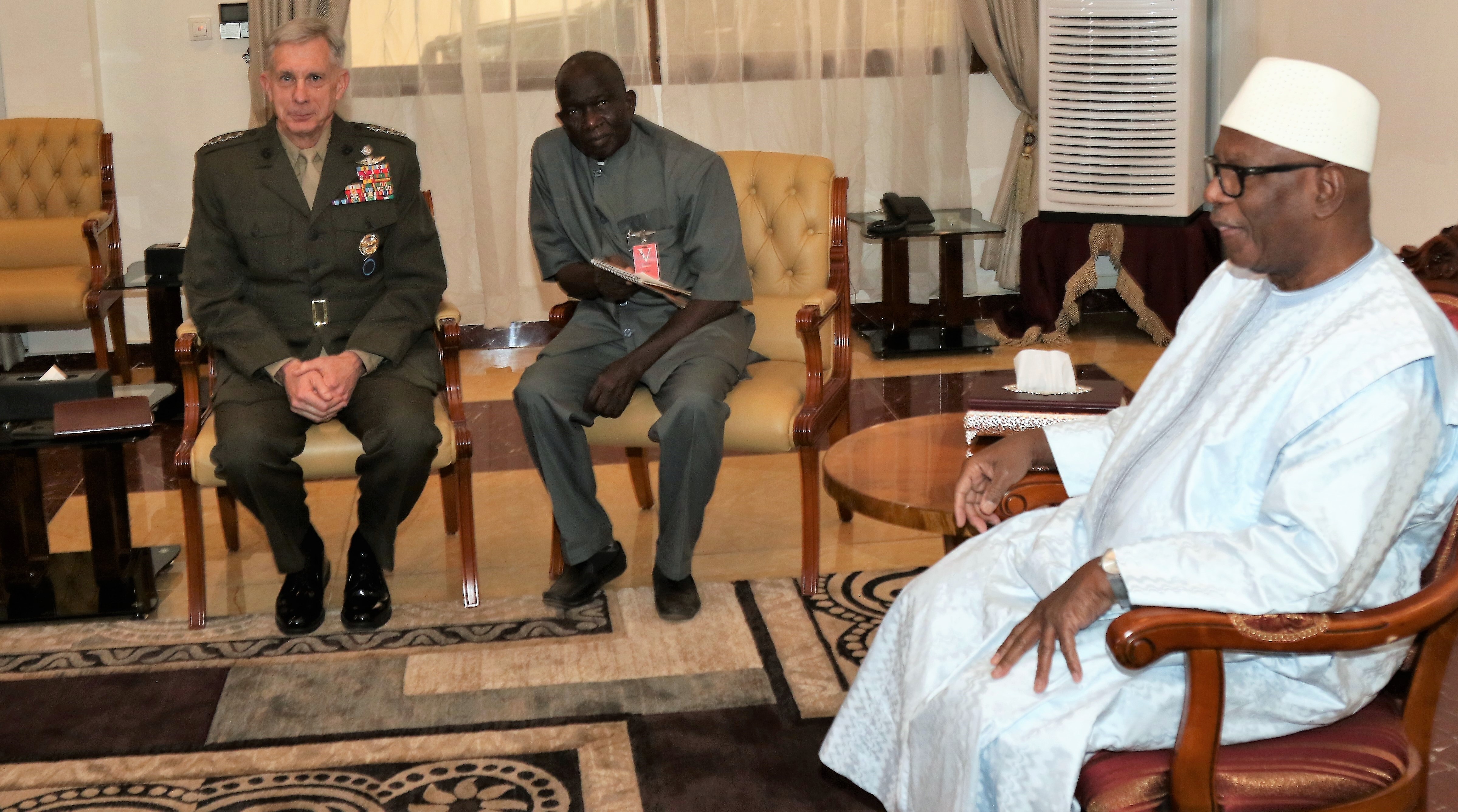 BAMAKO, Mali – U.S. Marine Corps Gen. Thomas D. Waldhauser, commander, U.S. Africa Command met with Malian President Ibrahim Keita and senior Malian defense officials during a visit to the country Jan. 23, 2018.
They discussed defense and security cooperation between the two countries and Waldhauser reiterated the U.S. Department of Defense's continued support to the Malian government.
During the visit, Waldhauser also met with U.S. Ambassador to Mali Paul Fomsbee and officials from the European Union Training Mission in Mali and the United Nations Multidimensional Integrated Stabilization Mission in Mali (MINUSMA).
Waldhauser's last visit to the country was in December 2016.