6 photos: Exercise Phoenix Express 2018 Concludes in Souda Bay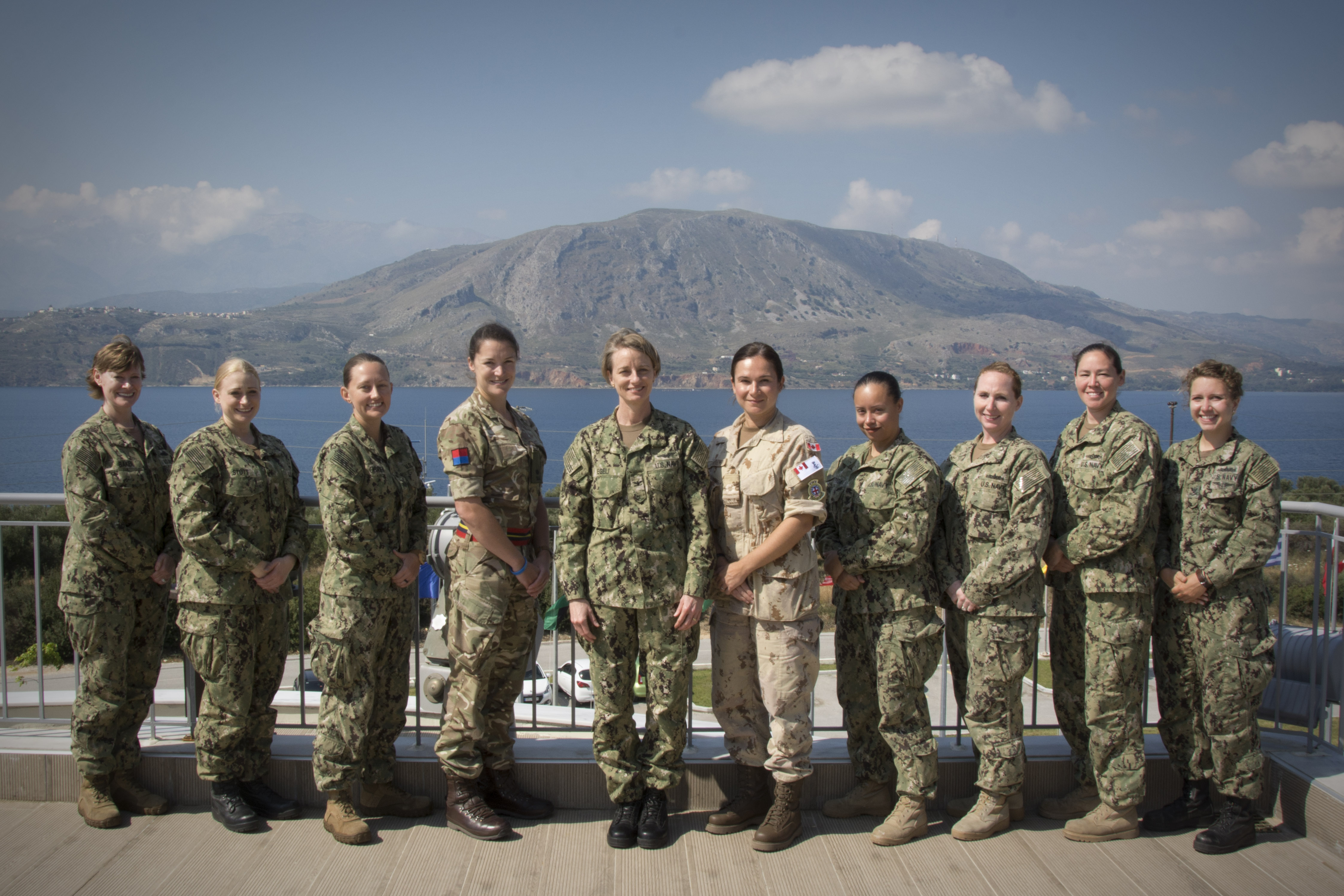 6 photos: Exercise Phoenix Express 2018 Concludes in Souda Bay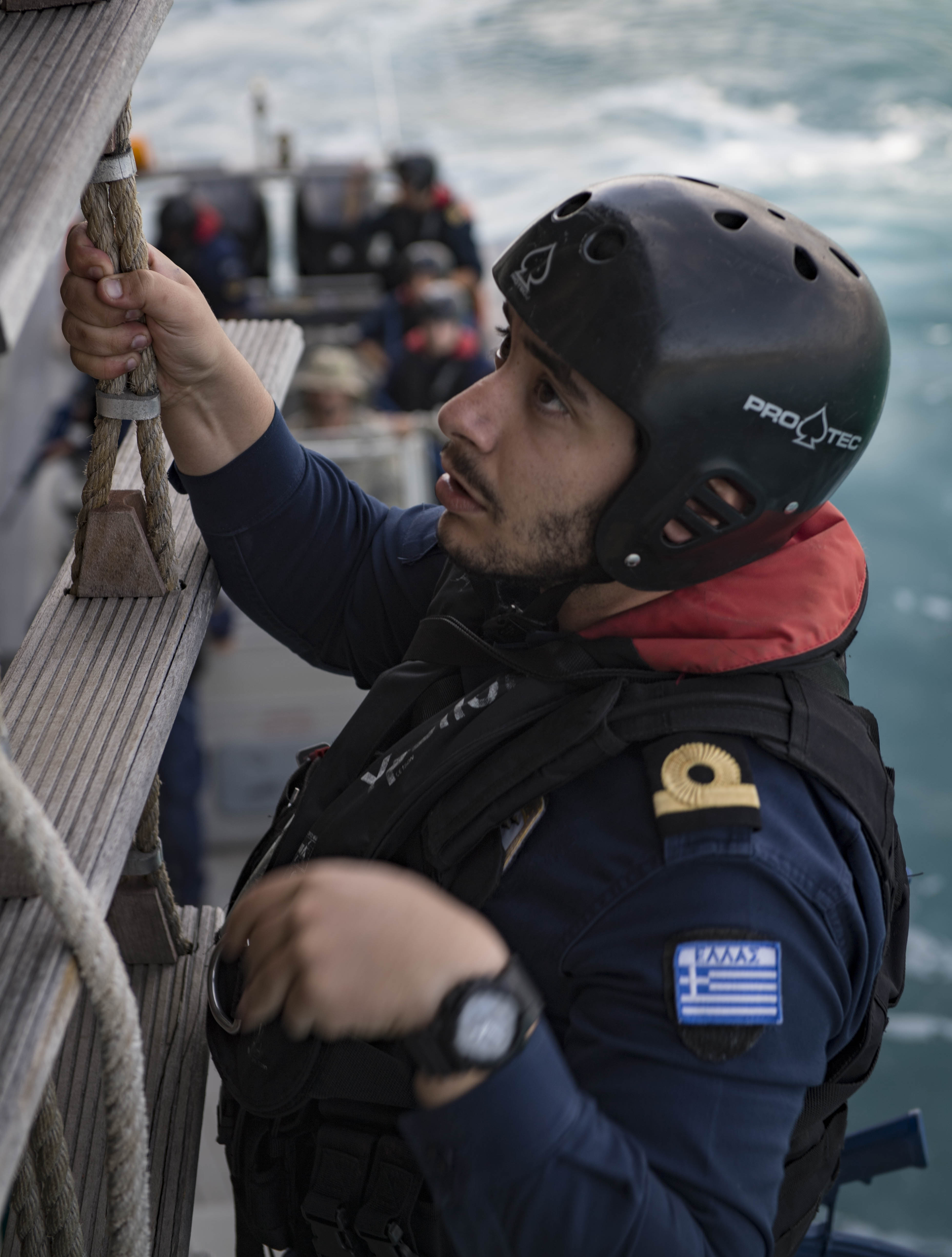 6 photos: Exercise Phoenix Express 2018 Concludes in Souda Bay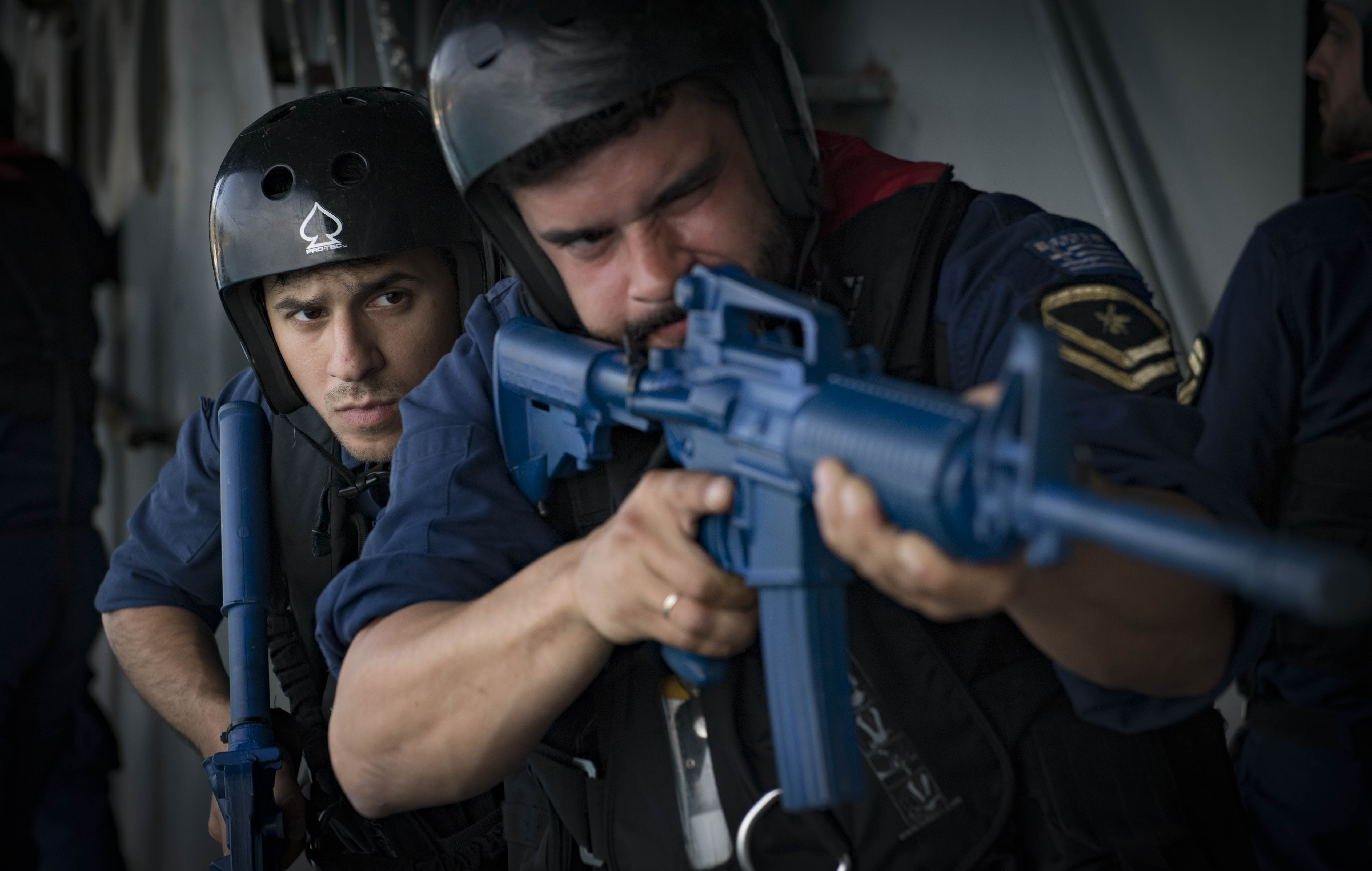 6 photos: Exercise Phoenix Express 2018 Concludes in Souda Bay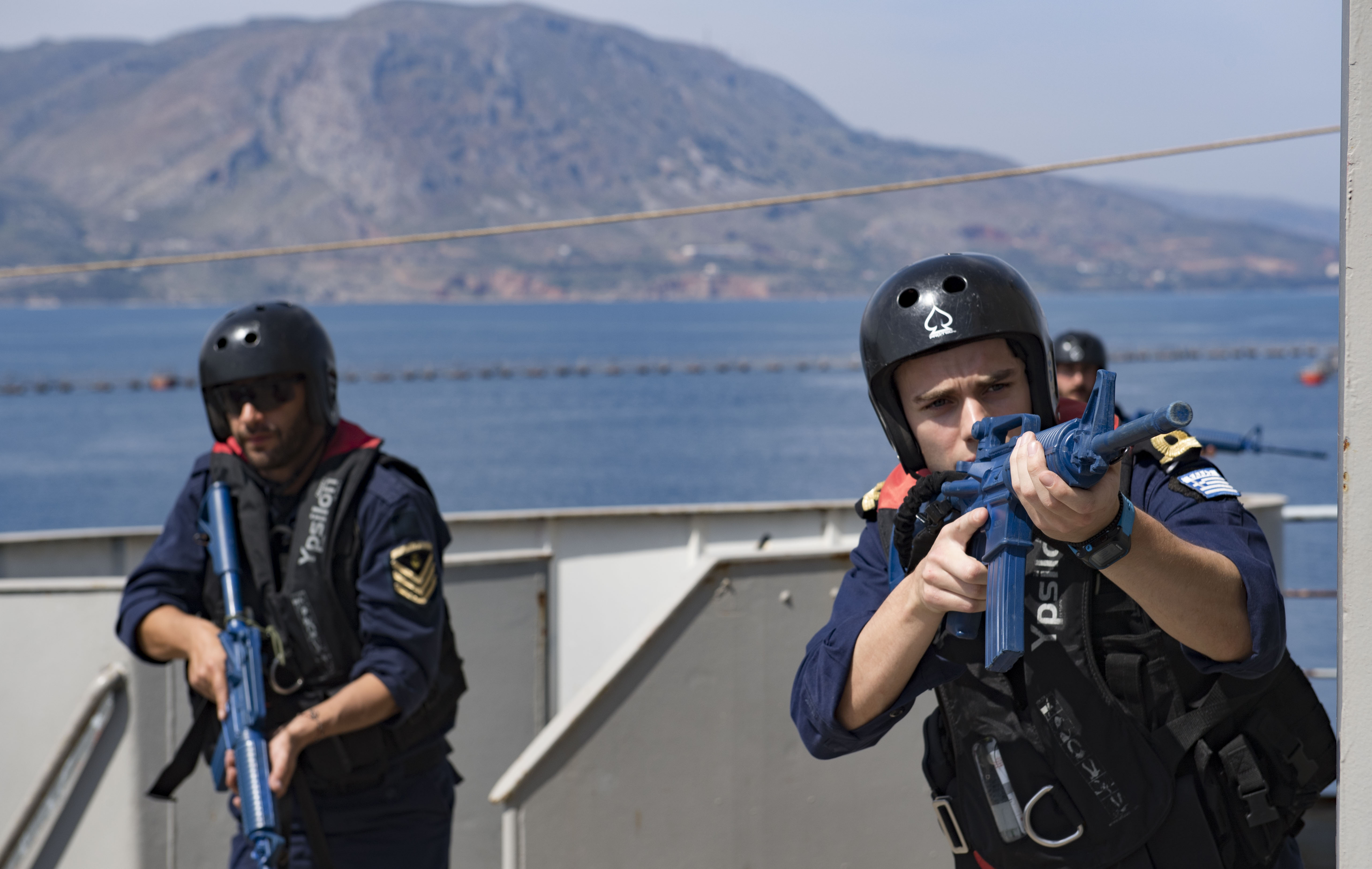 6 photos: Exercise Phoenix Express 2018 Concludes in Souda Bay
6 photos: Exercise Phoenix Express 2018 Concludes in Souda Bay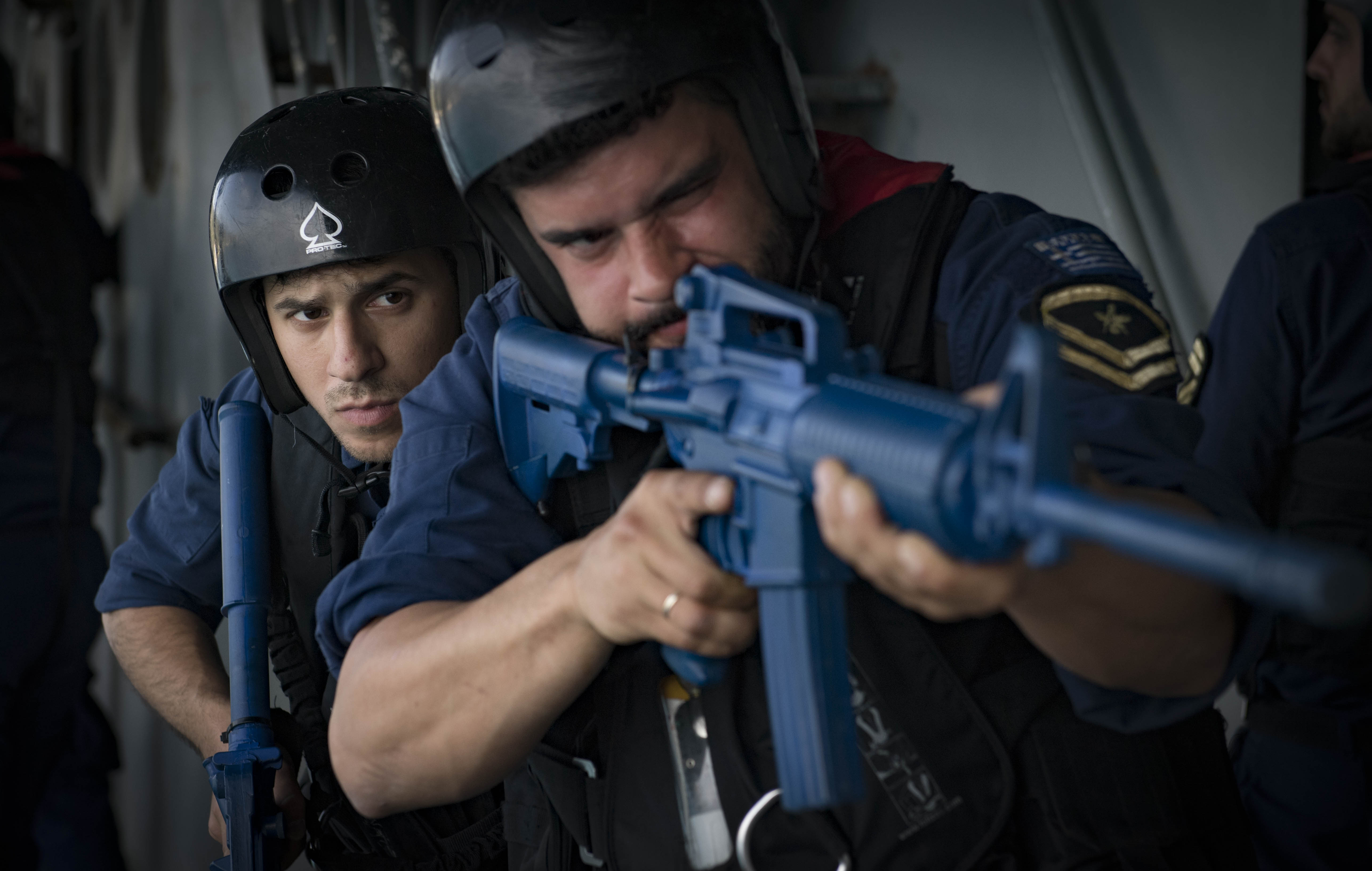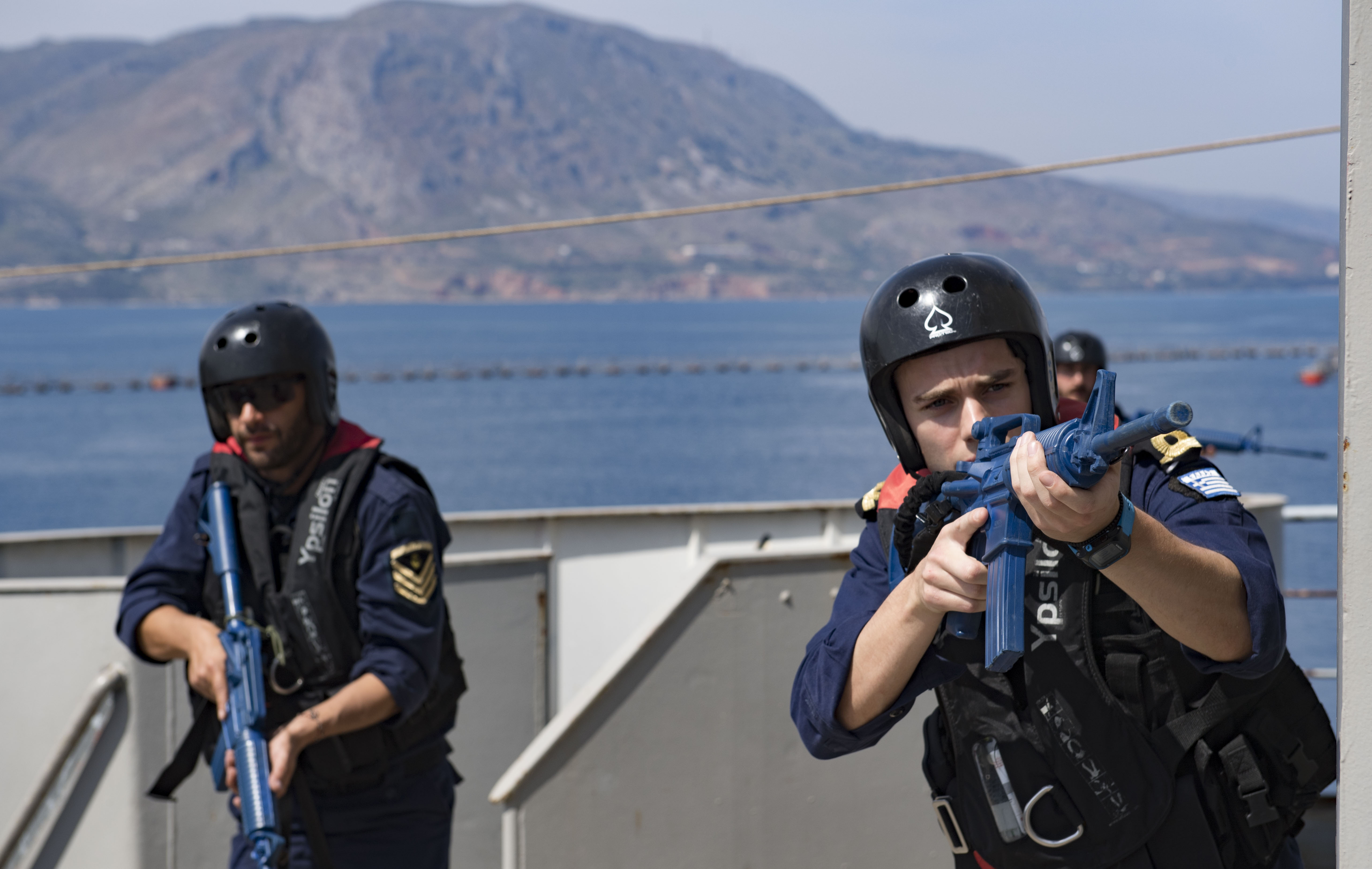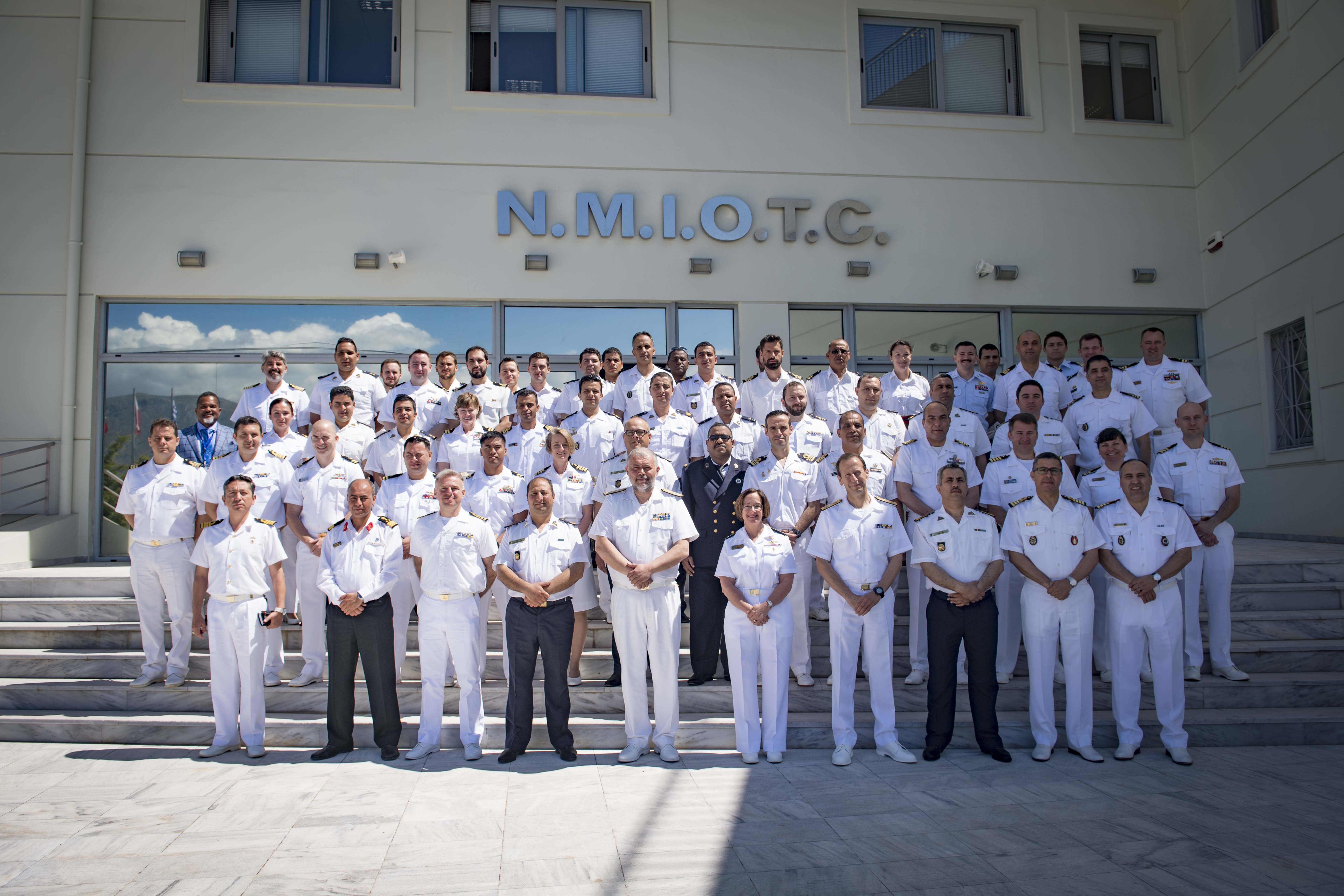 SOUDA BAY, Greece - Exercise Phoenix Express 2018, sponsored by U.S. Africa Command and facilitated by U.S. Naval Forces Europe-Africa/U.S. 6th Fleet (CNE-CNA/C6F), concluded with a closing ceremony at the NATO Maritime Interdiction Operational Training Center (NMIOTC), here on May 11.
Phoenix Express is designed to improve regional cooperation, increase maritime domain awareness, information-sharing practices, and operational capabilities in order to enhance efforts to promote safety and security in the Mediterranean Sea.
"Phoenix Express 2018 was a huge success for all participating partners," said Capt. Amy Egeli, exercise director. "It is really important for the United States to show their presence in the Mediterranean and to develop relationships with our partners in northern Africa and southern Europe."
This year's exercise control group was hosted at the NMIOTC located in Souda Bay, and training took place throughout the Mediterranean Sea, to include territorial waters off the coast of northern African nations.
The at-sea portion of the exercise tested North African, European, and U.S. maritime forces' abilities to respond to irregular migration and combat illicit trafficking and the movement of illegal goods and materials. Additionally, participating forces worked together to practice search and rescue procedures in response to vessels in distress.
"I am inspired by the level of participation and quality of the training conducted during Phoenix Express 2018. Our strong partnerships and ability to work closely together make us all safer and more secure," said Vice Adm. Lisa Franchetti, commander, U.S. 6th Fleet. "Over the past 14 years, Phoenix Express has evolved in complexity. This type of realistic training to counter illicit maritime activities helps prepare us to face current and future challenges together."
Nations participating in this iteration Phoenix Express included Algeria, Canada, Denmark, Greece, Italy, Libya, Malta, Mauritania, Morocco, the Netherlands, Spain, Tunisia, Turkey, and the United States.
Exercise Phoenix Express is one of three CNE-CNA/C6F-facilitated regional exercises part of a comprehensive strategy to provide collaborative opportunities amongst African forces and international partners that addresses maritime security concerns.
U.S. 6th Fleet, headquartered in Naples, Italy, conducts the full spectrum of joint and naval operations, often in concert with allied and interagency partners, in order to advance U.S. national interests and security and stability in Europe and Africa.
U.S. Naval Forces Europe-Africa, headquartered in Naples, oversees joint and naval operations, often in concert with allied and interagency partners, to enable enduring relationships and increase vigilance and resilience in Europe and Africa.
Click here to view more photos from Exercise Phoenix Express 2018.4